These Mugs Will Keep Your Beverage Ice Cold Or Blazing Hot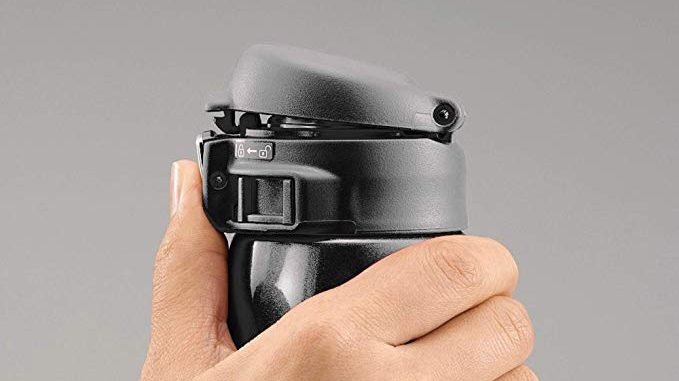 Ice water is one of the things that I need in the summer. In the wintertime, it is hot coffee that I am unable to survive without. For a long time, I have been plagued by the problem of space in owning two separate mugs for these respective liquids. I have discovered, however, that mugs exist that will keep your beverage either ice cold or blazing hot depending on your needs.
Zojirushi 's Stainless Steel Mug

If there was an award for "best-designed travel mug," I'd give it to Zojirushi's Stainless Steel Mug hands down. Unlike many other mugs I've tried, it does not leak at all. And don't ignore the mug's utility: If you make a pot of coffee in the morning, you can enjoy a cup after lunch, since your Zojirushi will keep it piping hot for more than 6 hours. It performs even better with cold water. You can have icy cold water for the entire day if you fill it with cold water before you leave the house. A mug's body is usually made up of two thin layers of stainless steel. Zojirushi removed the layers to create a vacuum. Therefore, the outside temperature does not transfer to the mug because there is no air.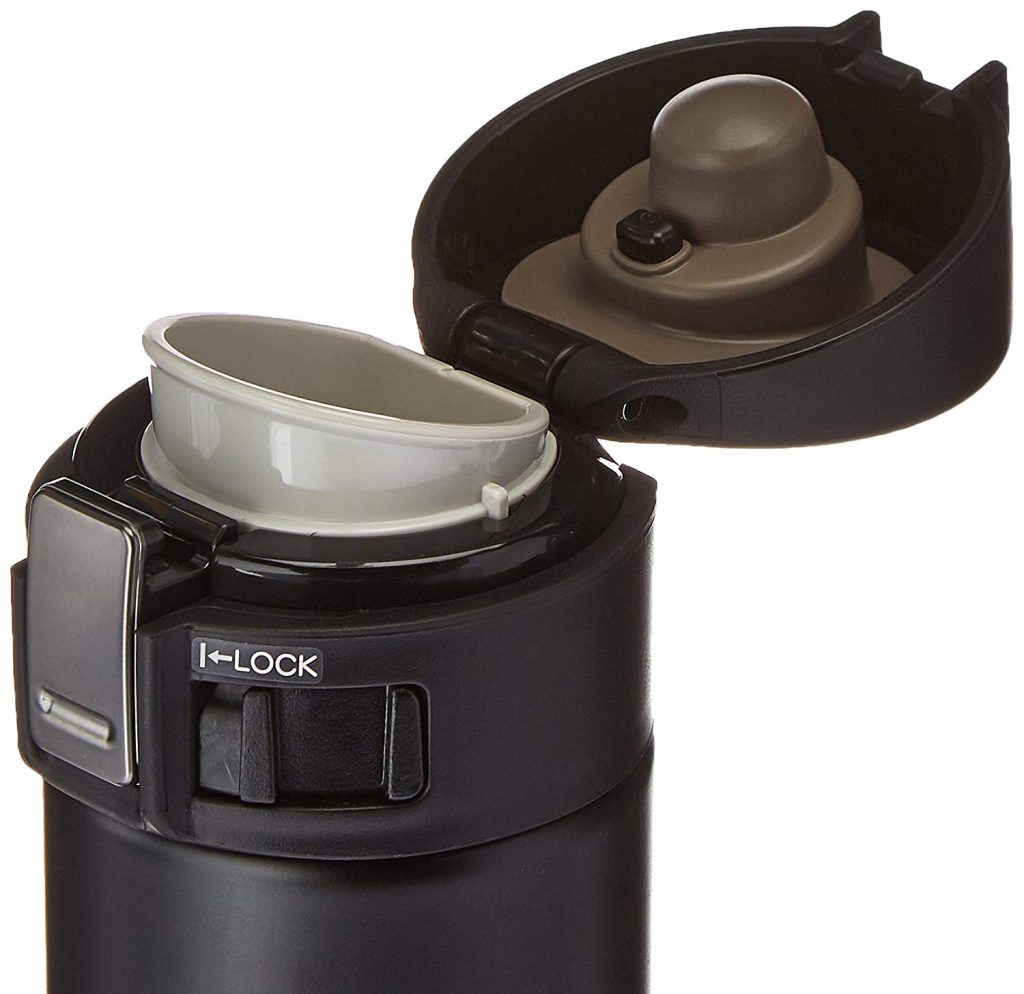 You can flip up the lid only using one hand. The mug features a safety lock to prevent accidental opening. The tight-fitting lid makes it can be stored in my bag without spilling. The surface of Zojirushi 's mug repels foreign substances and stains because it is corrosion-resistant. The interior is made of stainless steel which does not cause staining or residual smells. The size is perfect for car cup holders. All parts are disassembled. In other words, you can keep every inch cleaned. It is a snap to reassemble it and takes no more than 5 seconds. The overall design of the mug is very compact, which takes minimal space while maximizing capacity. After I bought the Zojirushi 's mug, it becomes a must-have item that I bring every day.
DYNAMIC SE Stainless Steel Vacuum Tumbler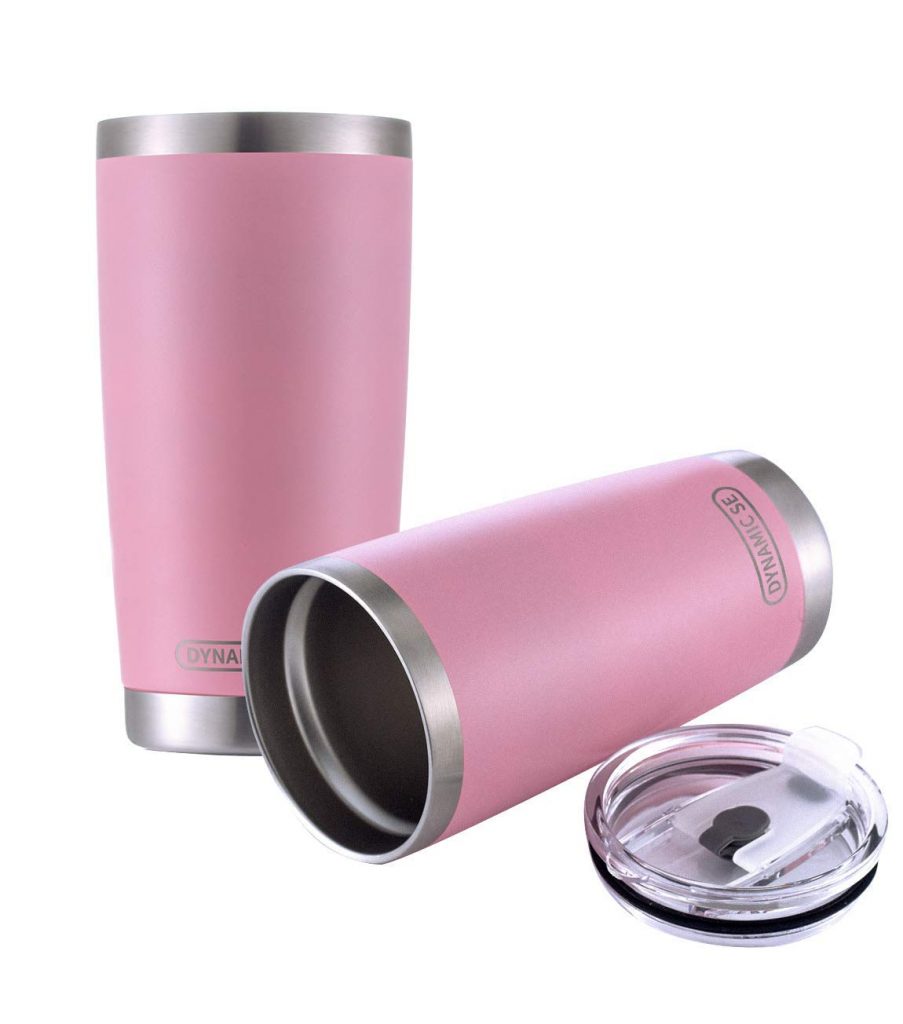 Zojirushi's mug is something that I put in the bag when I go out in the day. DYNAMIC SE Stainless Steel Vacuum Tumbler is the one that I use at home and at work. I have to always keep hydrated especially when I am focusing on doing something. For year-round iced coffee lovers, this is the mug for you. The ice can stay in the cup up to 24 hours. When you wake up, you will be surprised that the ice cubes are still in the cup from yesterday morning's drink. Even though the lid is not tight-fitted as on the Zojirushi mug, only a very minimal amount of beverage spills out when it is full. I have tested and dropped it a couple of times. The sliding closure resists spills.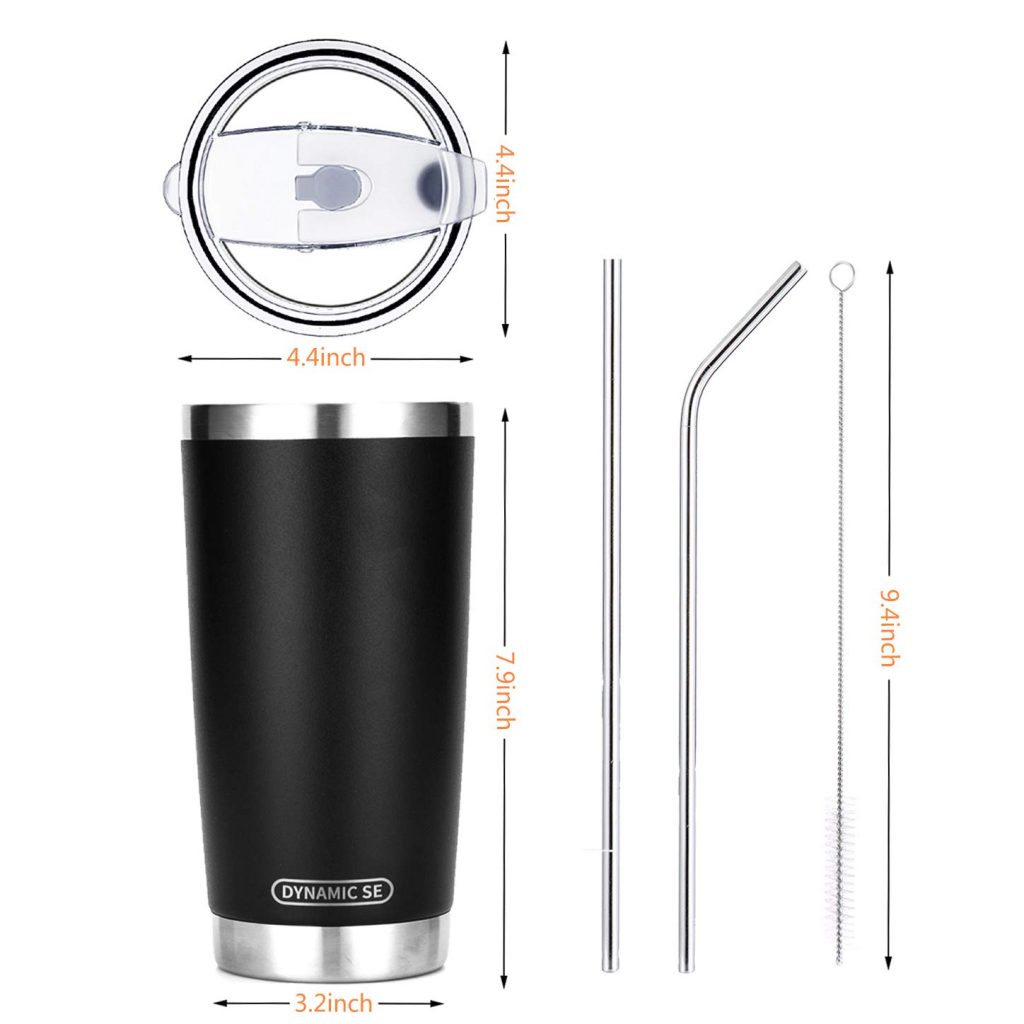 This mug holds a generous 20 ounces of liquid. The package includes a tumbler, upgrade lid, straight and bent stainless steel straws and a cleaning brush. The large and wide mouth opening makes us clean the mug easier. A stainless steel straw is durable, easy to clean and affordable. Over the years, stainless steel straws have become a go-to option for people who want to replace their plastic straws. With the cleaning brush, you can even clean the interior of the straws as well. DYNAMIC SE is an eye-catching brand that can be used indoors and outdoors. And it fits comfortably in your hand. The only suggestion is to remember not to throw it into the dishwasher.
Ways To Dry Or Humidify Your House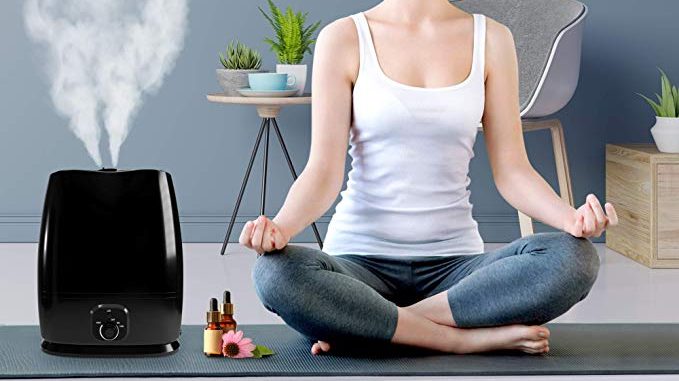 Humidity levels in your house are related to the comfort you experience. Keeping the humidity levels between 30 and 50% can reduce maintenance and help you stay healthy. High humidity can result in wet stains on walls and ceilings, moldy closets and bathrooms, and musty odor. People with allergies and asthma are in danger when dust mites thrive in an environment with too much humidity. Low humidity can result in dry skin, scratchy throats and noses, hardwood floor separation and warping, and loosening drawers. Body moisture evaporates quickly when the house is too dry. Here are some ways to remedy humidity problems.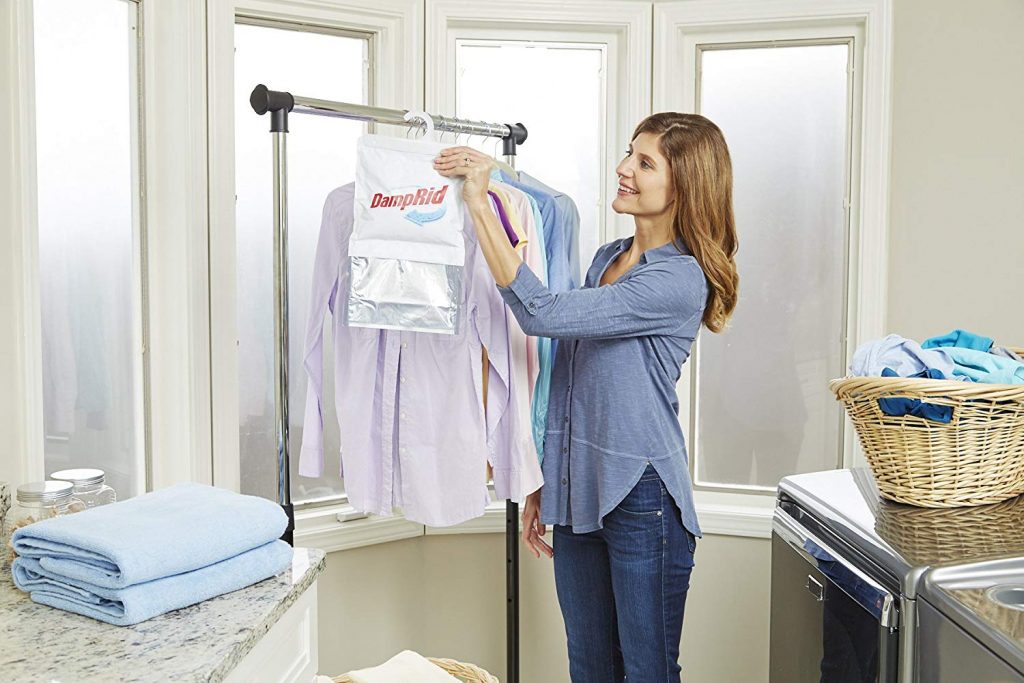 Living in the damp house isn't just uncomfortable, but mold and tiny pests can also cause illness and structural damage. Dampness develops in the absence of proper ventilation. You should do something if you feel excessively damp. There are a lot of factors that cause dampness in your house. For instance, maybe you have too many plants around or are fond of boiling or cooking with the lids off the pans. Reducing the number of plants or cooking with pans covered is never enough to lower the humidity level in the house. DampRid Hanging Bag works as a dehumidifier but no electricity is needed. DampRid's crystals absorb the excess moisture that causes damp-feeling fabrics and musty odor in the air and leave a light, pleasurable scent in the house. You can hang it in your storage areas, bathrooms, laundry rooms, cabin, car or wherever moisture is a problem. Each DampRid hanging moisture absorber packets includes three packs. I replace them every two months. After using them for a month, I hardly ever find any pesky bugs in my apartment.
DampRid FG60FS Moisture Absorber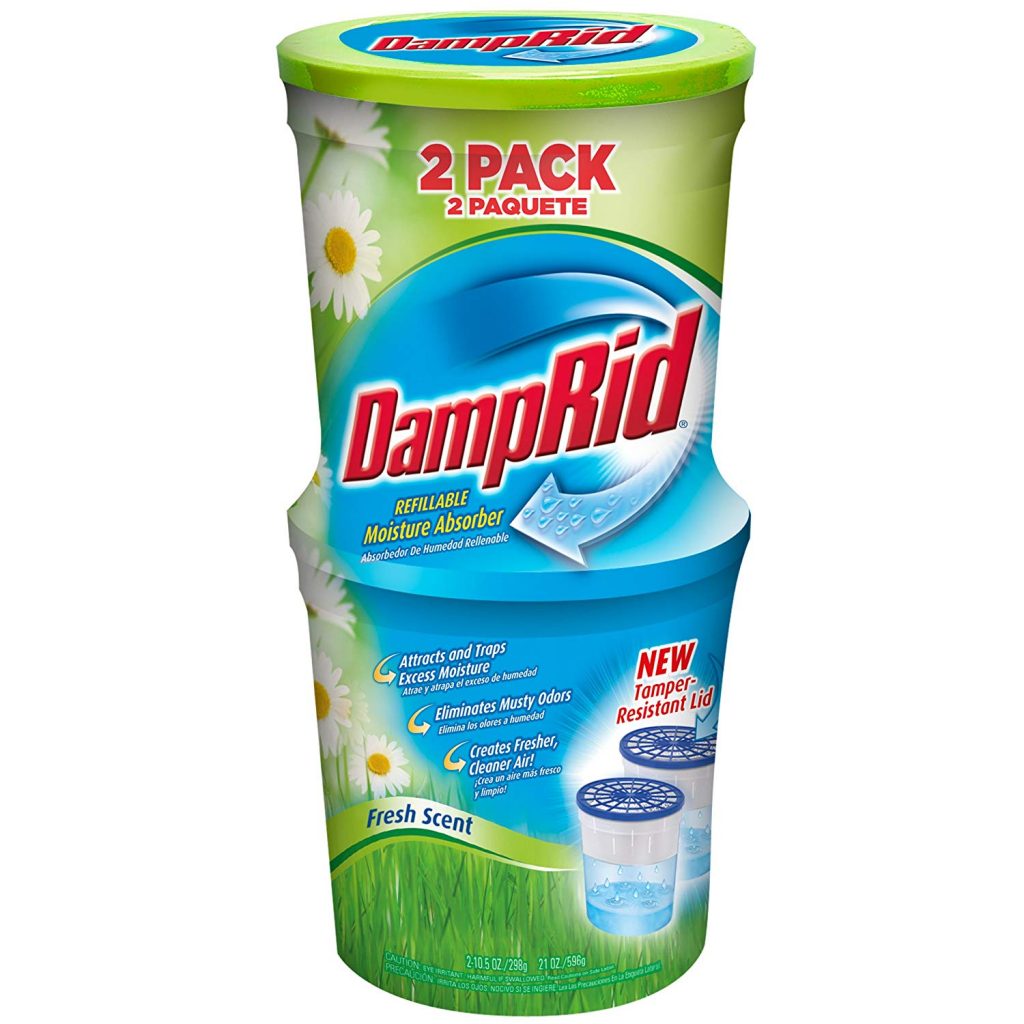 Don't like the idea of hanging the DampRid Bag on the wall or around in the house? DampRid FG60FS Moisture Absorber is another option. Similar to DampRid Bag, DampRid FG60FS Moisture Absorber can also stale musty odors by trapping excess moisture. It is designed to reduce the growth of mold and mildew. The only difference is it is refillable, which is highly economical. It is ideal to use in small and enclosed spaces such as basements, closets, and bedrooms.
Everlasting Comfort Ultrasonic Cool Mist Humidifier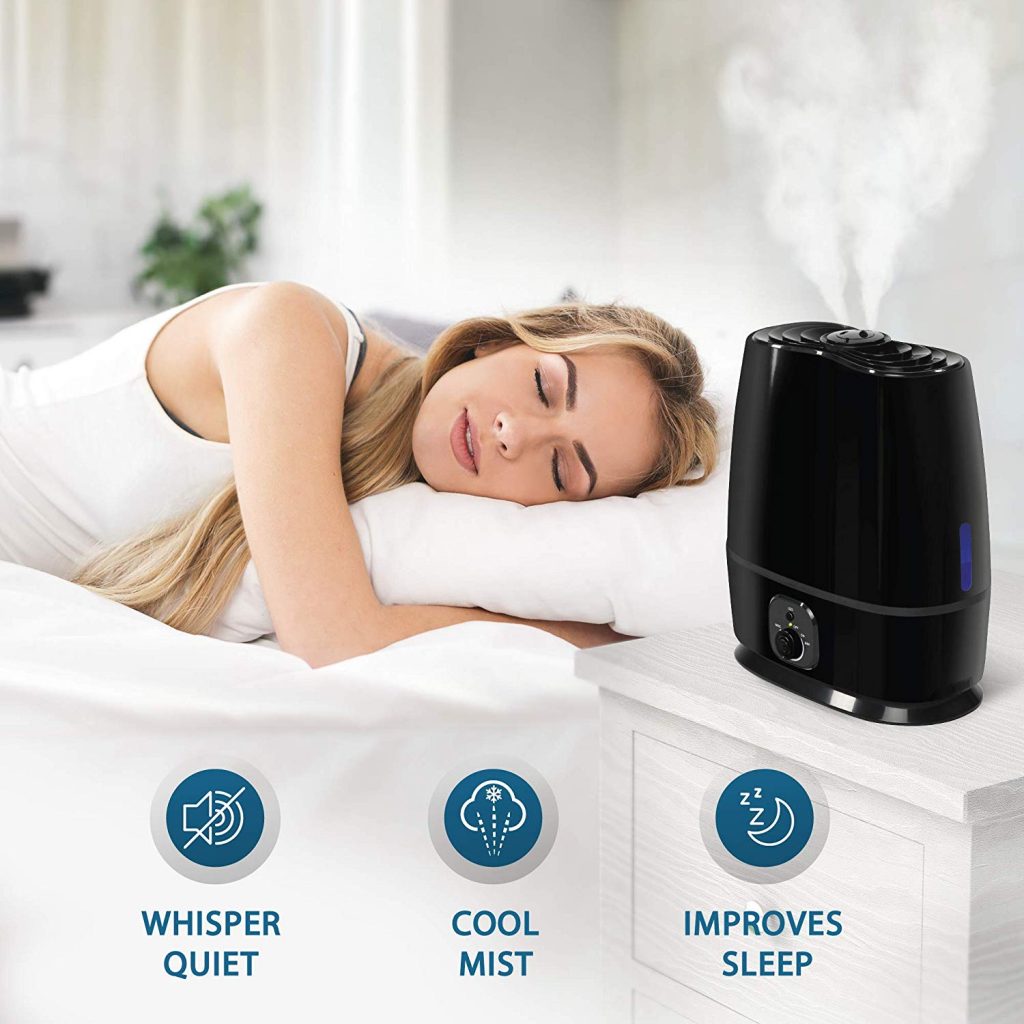 Leaking humidity in the house can result in serious health consequences especially in the winter time. Your eyes can get very dried and irritated, while skin can get flaky and itchy when they are exposed in an environment with low humidity. You may catch a cold or get the flu because the mucous membrane lining your respiratory tract has been inflamed and dried out. For one, you might want to buy more houseplants. But as a second step, you should get a humidifier. Everlasting Comfort Ultrasonic Cool Mist Humidifier is your best long-term solution because the water supply is constant. Everlasting Comfort Ultrasonic Humidifier can maintain humidity levels above 43% so that your skin will not feel too dry or irritated. It features a 6L tank with a powerful mist output. You don't have to refill it frequently. When the air humidifier is running out of water, it shuts off automatically so that the machine will not be damaged. I believe a lot of readers love essential oils. This humidifier has a built-in essential oil tray, where you can enjoy the aroma from your favorite essential oils. Everlasting Comfort Ultrasonic Humidifier is affordable to everyone because it does not require costly filters. It features a unique filter-less design, which is very economical and sustainable.
What Is The Right Straightener For Your Hair Type?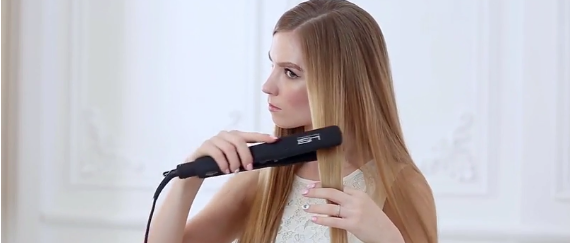 A high-quality hair straightener will protect your hair from breakage, heat damage and uneven texture and will ideally last for years on end. Some people use a flat iron as a tool for straight and shiny locks. However, it can be used for more than that. A flat iron also serves as a functional and versatile styler that helps you to curl your hair or even be used as a volumizer in a pinch. If you have questions on how to choose the best straightener, here's what to keep in mind. Shape, plate width, temperature and value are all things you should take into account.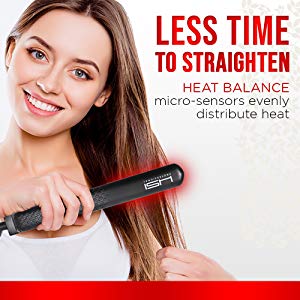 The HSI Professional Ceramic Flat Iron is not only a salon-quality styling tool but also a hair care product. The plates are designed with ceramic and tourmaline crystal ion. The ceramic hair straightener is great for creating a shinier and silkier finish, smoothing out hair and reducing frizz. The tourmaline-infused ceramic plates allow small water molecules to penetrate into your hair shaft to reduce static. The ceramic plates are ideal for fine or thin hair because they distribute heat evenly, hold heat for a longer time and control heat better. The plate width plays an important role in the ultimate effect. HSI Professional's plate width is one inch, which works for any hair length–even for bangs. People with fine hair should never choose a plate that is too wide, as it would apply too much heat and damage the hair shaft. Without purchasing additional tools, you will be able to flip, curl or straighten your hair with one single iron. HSI Professional Ceramic Flat Iron creates durability and lasting results.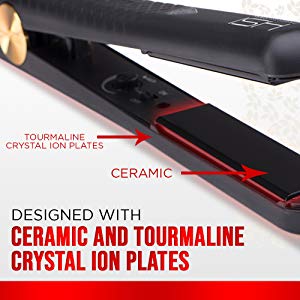 It is unacceptable if a hair straightener's temperature cannot be adjusted. After all, different hair types need different temperatures. Even though high heat can straighten our hair faster and more effectively, not every hair type is suitable for the hottest iron. The HSI Professional Ceramic Flat Iron's temperature is adjustable. The temperature can be heated up from 140°F up to 450°F in seconds. You can adjust it to the optimum temperature that gets you the results you want. For fine hair, the lower the temperature, the less your hair can be damaged. The HSI Professional Ceramic Flat Iron is completely safe to use because it never results in an uneven texture or burns sections of your hair. More importantly, it never smokes like other flat irons. The built-in intelligent sensors ensure that the iron is hot enough to straighten or curl your hair with minimum effort while keeping your hair away from overheating.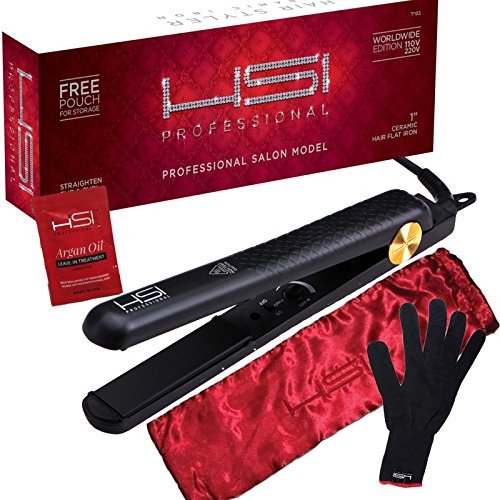 The HSI Professional Hair Straightener is a travel-friendly product. Except for the ceramic flat iron, the package also comes with a heat-resistant glove to protect your hand from getting burned by the hot iron, a travel-size, argan oil hair treatment to help smooth and protect tresses, and an attractive silk case to keep all the accessories in one place when traveling. Another attractive travel feature is its 110/220 worldwide dual voltage. In other words, you can use it in Australia even if you buy it in the States! The 360° swivel cord is designed with an extra-long length that adds more flexibility when styling your hair. The extra-long length can prevent the cord from getting tangled or damaged.
3 Shortcuts To An Organized Home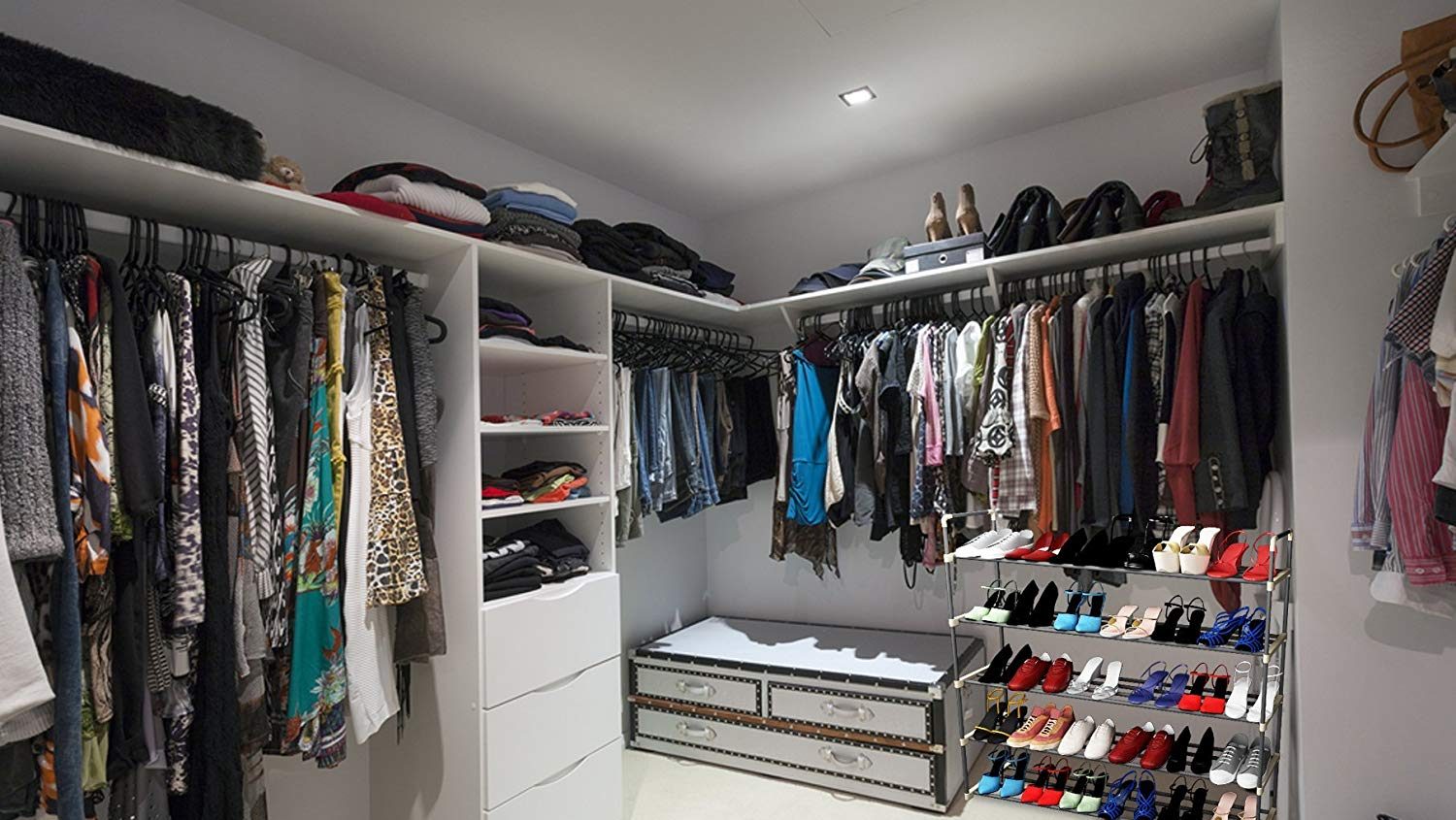 Creating a clean house is essential for the health and well-being of the whole family. A messy environment will do nothing but increase your stress level. You should always declutter your space and keep your inner neat freak alive. Organizing your house does not have to be overwhelming. Take it from me; you can whip your house into shape by following the tips below.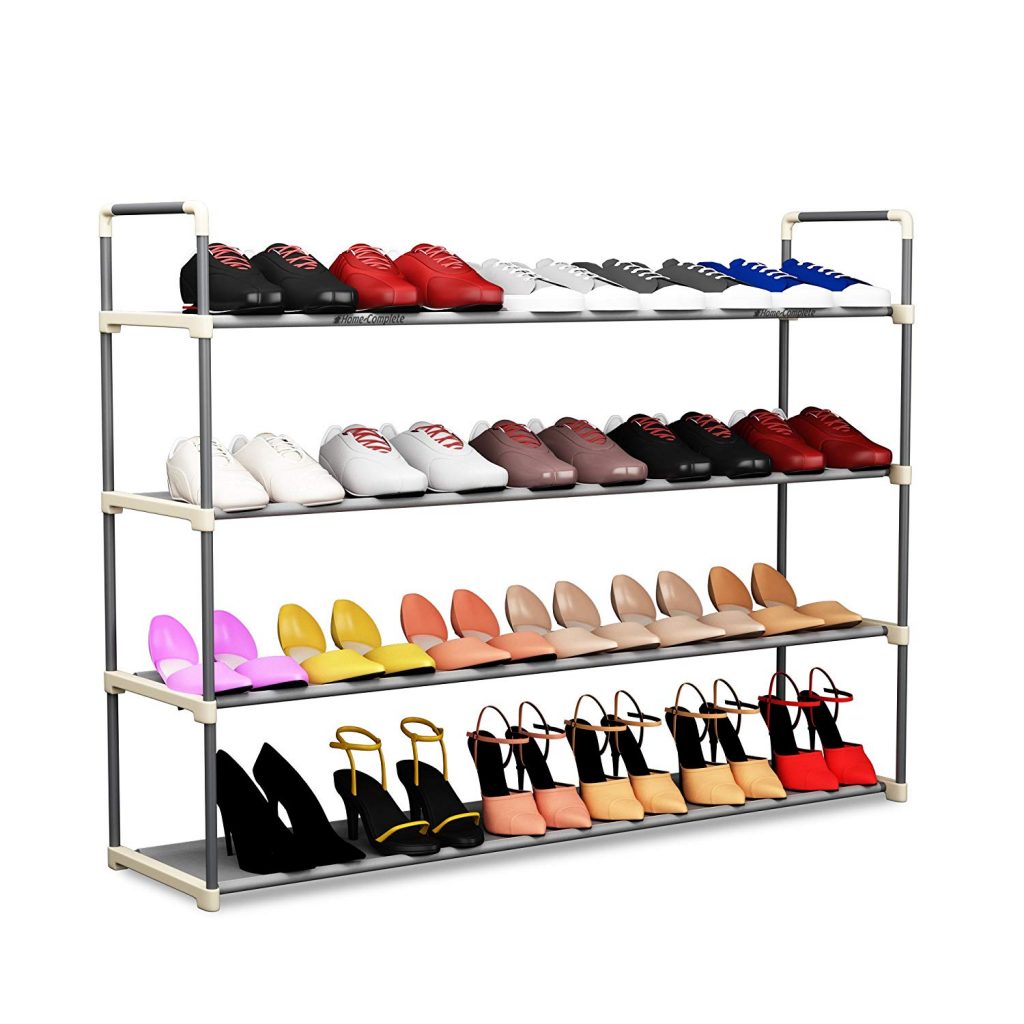 Do you take your shoes off when you get home? We travel to lots of places during the day. Every step we take picks up thousands of germs, which we end up traipsing with us everywhere we go. Taking your shoes off (and making sure guests do the same) can go a long way to sanitizing your house and have a positive effect on making sure your family members don't get sick. I have used Home Complete's Shoe Rack for years, and I happily recommend it to you, dear reader. Not only does it keep my footwear organized, but it is also quite stylish. It took me all of 60 seconds to assemble it — all by myself no less, without the help of any excess tools. All you need to do is to fasten the rails to the large white resin stands. It is great not only for entryways and closets but also for heavily trafficked areas like kitchens, garages and sheds. Given its shape, you can actually use it to store small kitchen appliances, food containers, toolboxes, paint and more. If you do use it for shoes, the 8-tier space saver can hold up to 48 pairs of shoes.
Bamboo Expandable Drawer Organizer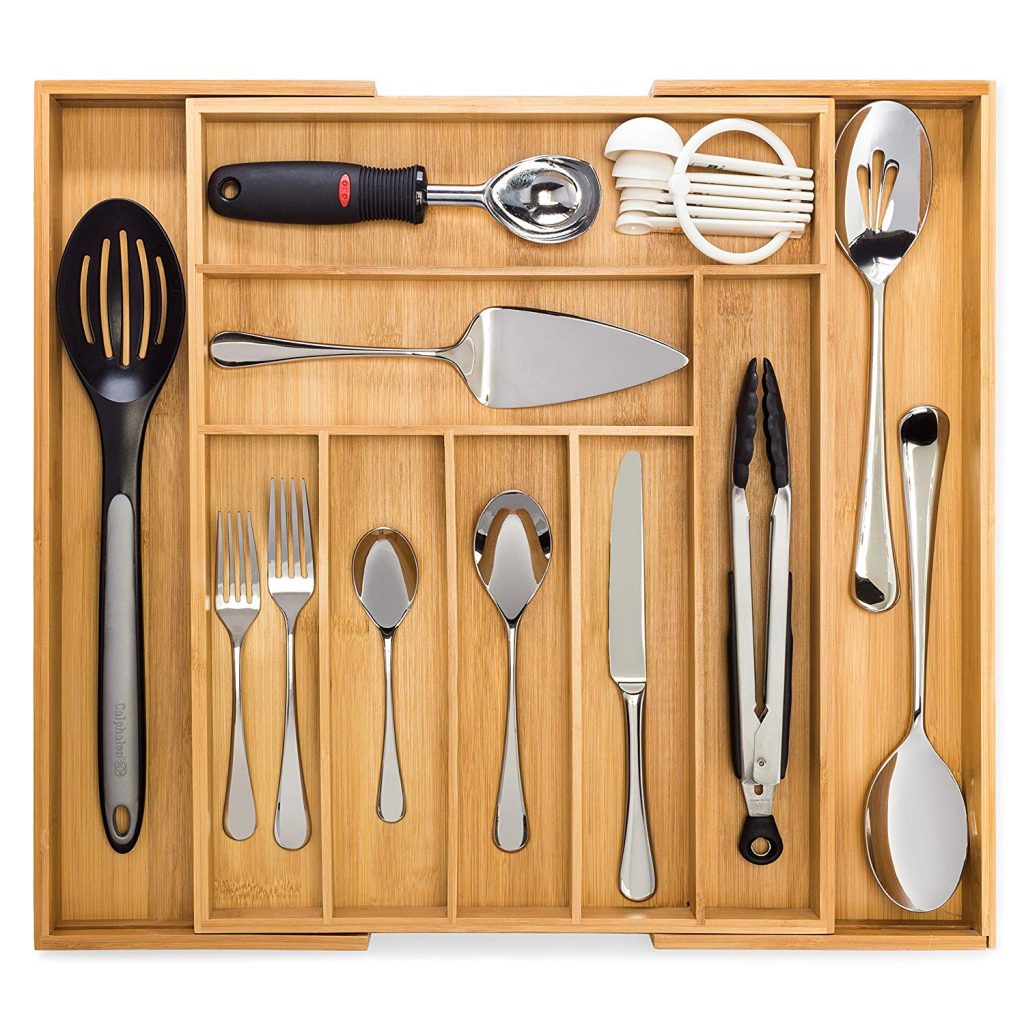 Some people may have no problem living in a messy bedroom for months on end, feeling their lives are not impaired in any fundamental way. Even so, the kitchen is a whole different animal. There is no way any functional human being can survive (let alone thrive) without a clean kitchen. We cook there; we eat there; we hopefully do our dishes there. A messy kitchen can have a direct impact on our health. Having established the importance of keeping a clean kitchen, we now must figure out how to store our kitchen utensils — our forks and spoons that touch so much food that ultimately ends up in our bellies. Most American families have an abundance of such flatware, and it can be hard to find a container that can store them all. Artisware's Bamboo Expandable Drawer Organizer is a great organizer to store cutlery and utensils. It features 7 to 9 compartments. Two of them are adjustable and expandable, maximizing our drawer space. This premium cutlery and utensil tray resists water and can be cleaned easily. The entire organizer is made of bamboo. You can wipe down all the dirt with a damp cloth.
SINARDO Wire Storage Basket Organizer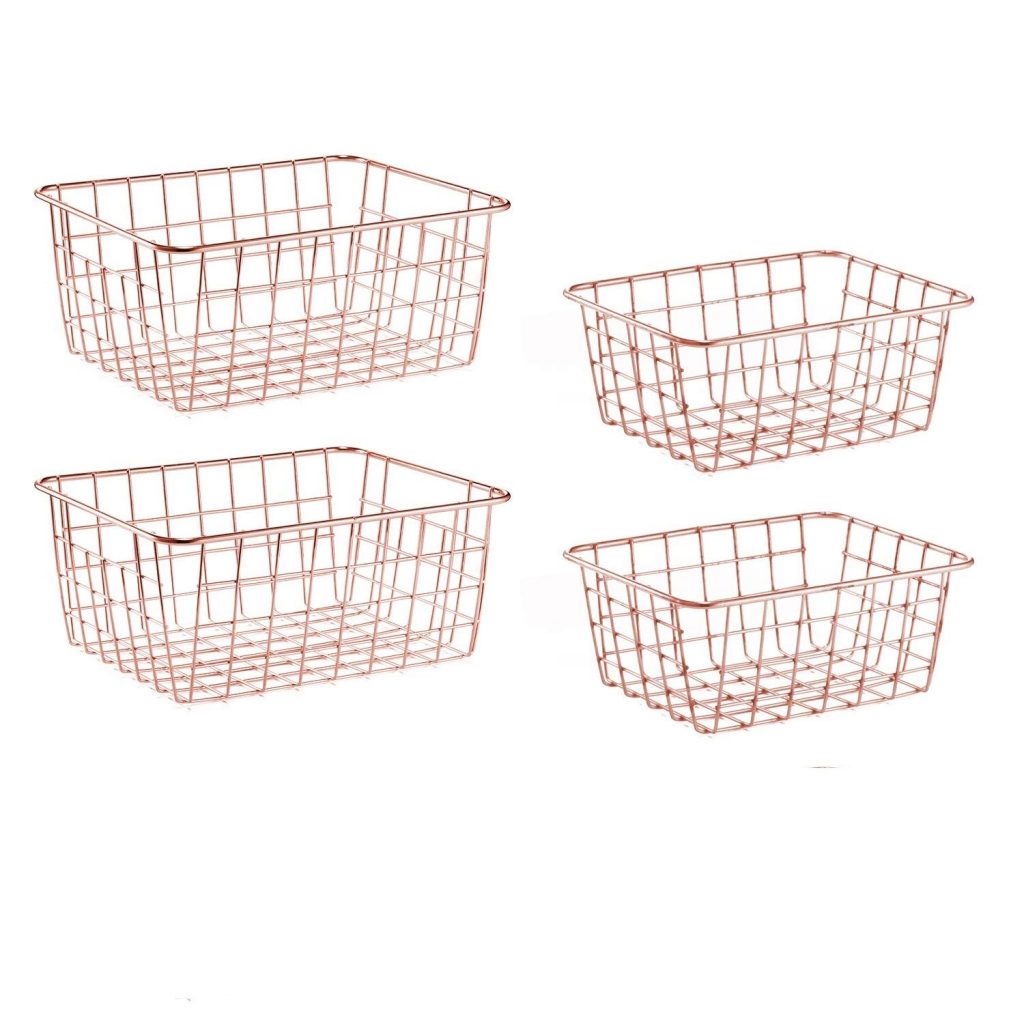 As you may have noticed in your own abode, kitchens, bathrooms, closets, and living rooms are magnets for clutter. A set of storage bins can help us control the entropy. SINARDO's Wire Storage Basket Organizer can organize anything making a mess in your house, including fruits, snacks, cans of food, cleaning products, makeup and more. Children can use these bin baskets to keep books and toys organized. With the built-in handles, we can transport the baskets from shelf to table and counter easily. The package comes with 2 large and 2 medium wire baskets. The large ones are perfect for storing apples and potatoes, and the medium ones are ideal for keeping snacks and wallets. The shiny rose gold color and the versatile design work well with all decor.