This MOSFiATA Chef's Knife Makes Food Prep Easy And Even Fun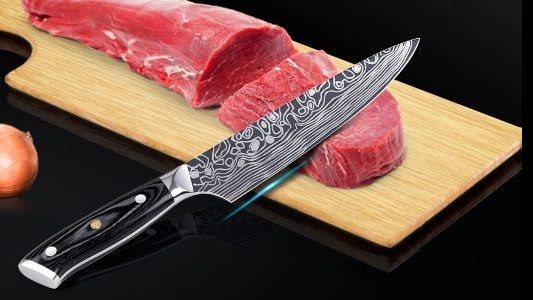 At the beginning of the month, I relished the opportunity to share with you all my transcendental experience using the most recent addition to my mother's cutlery, the MOSFiATA 8-inch chef's knife. Toward the end of my anecdote, I promised my readers that I would return with a full review once I had one of my own.
It took a tad longer than expected — summer plans will have that effect — but better late than never. The MOSFiATA 8-inch chef's knife I ordered for myself lives up to my maiden experience and subsequent expectations. The knife, emblazoned with its beautiful pattern redolent of Damascus steel, is just as super sharp as advertised, and it has become my go-to for the majority of my tasks in the kitchen. I use my MOSFiATA knife in the morning to cut up fruit, and I use it in the evening to prepare meats and vegetables for dinner.
In addition to its efficacy, the comfort this knife provides to the user cannot be ignored. I have weak wrists (or at least that is what my mother told me constantly growing up), and cutting for long periods can result in lingering stress or fatigue. I have yet to have that issue with the MOSFiATA 8-inch chef's knife, despite using it much more frequently than I am accustomed to. This knife actually makes food preparation enjoyable. For me at least, this is no small feat.
I have had this knife for a couple weeks now, and although that perhaps is not long enough to truly vouch for its durability, I feel pretty comfortable taking MOSFiATA at its word on that front. Everything else in their listing has turned out to be accurate, so why would they lead me astray on how long it holds up? Consider that with the fact that it is made from high-quality German steel with a solid Micarta handle, and you'll easily see my point.
I should also note that the chef's knife comes with a finger guard, blade guard and sharpener. I have not had to use the sharpener yet, but the finger guard and blade guard have both come in handy, keeping my digits and my knife in solid condition, respectively.
For anyone looking for a new knife that can accomplish a wide range of kitchen functions, I highly recommend the MOSFiATA chef's knife. I'd get it now, too, before the price goes up further. I'm guessing it is becoming popular: When I first wrote about it, it cost just $30; now it is $40.
Looking For An Alternative To The Always Pan?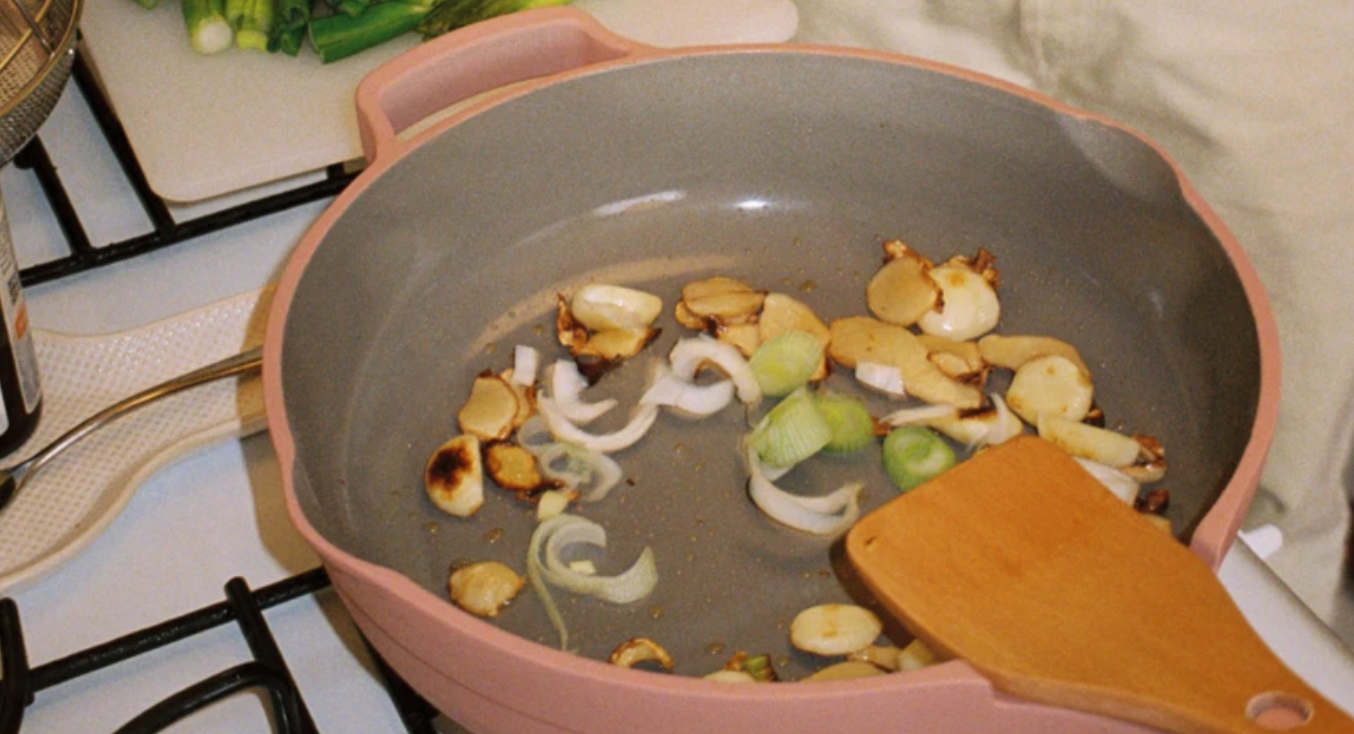 If you've been on TikTok, Instagram, YouTube or any of the other social media sites that propel products to viral stardom, you know all about the Always Pan. Like the Instant Pot of holidays past, the Always Pan is designed to roll the functions of several pieces of cookware into one. This singular kitchen item can perform the tasks of a fry pan, a sauté pan, a steamer, a skillet, a saucier, a saucepan, a non-stick pan, a spatula, and a spoon rest.
The good news is that since it is Black Friday, the normally $145 Always Pan is on sale for just $95 with the code SUPERSALE. The bad news is that even though the deal is still available, the Always Pan has been so popular that they won't be able to ship you one until February.
Always Pan on sale for $95 with the code SUPERSALE
In other words, the Black Friday deal isn't particularly useful if you are trying to do your Christmas shopping. If you want a pan that will arrive in time for the holidays, and also don't mind spending your cash on a product without that Insta cred, then you might consider this "all-in-one" pan from Ozeri. It may not be able to do quite everything of the Always Pan, but it is non-stick and comes with a tempered glass lid with a steam release vent. The best part? Usually $90, the Ozeri pan is on sale for just $40.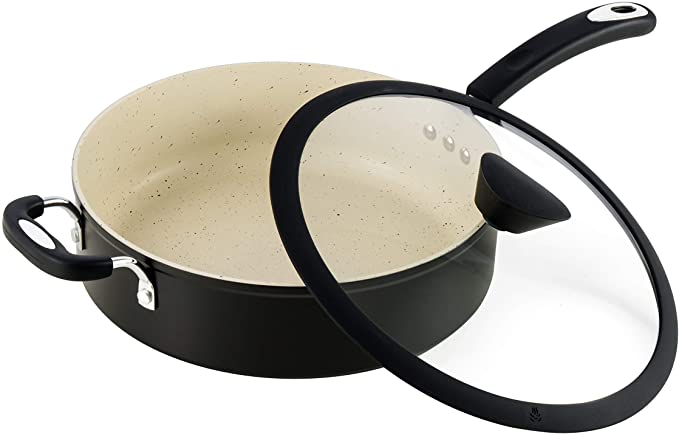 Ozeri Stone Earth All-in-One Sauce Pan 100% APEO, GenX, PFBS, PFOS, PFOA, NMP and NEP-Free German-Made Coating, 5 L (5.3 Quart), Lava Black on sale for $39.39
Ozeri is a brand to be trusted, boasting a 100% German-made nonstick coating. Their 10-inch stainless steel pan was Wirecutter's picks for best nonstick pan to use for induction cooking.
Can SAD Lamps Make You Happy?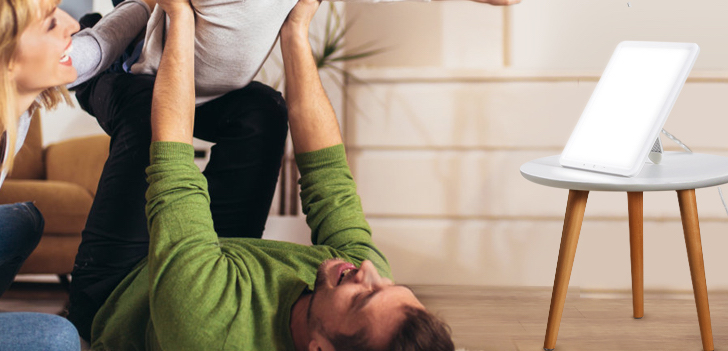 I am not a licensed psychiatrist, so I am not going to weigh in on whether Seasonal Affective Disorder is a legitimate mood disorder, as opposed to a normal human response to a change in seasons. But I will say that whoever named it obviously thought it was a joke – there is no way you can tall someone you are "SAD" and expect the sympathy that traditionally accompanies revelations of mental illness.
Whether you actually suffer from clinical depression or just would prefer more sunlit hours in a day, now is the time of year the winter blues are starting to kick in. And one would expect it to be worse than ever in 2020, with the amount of fresh air and sunlight you can get proscribed by COVID-19 regulations.
In theory, SAD lamps can help. Contrary to their name, SAD lamps are not designed to bring you further down into the dumps but instead to make you happy. Maybe they should call them HAPPY lamps. I'll let the professionals to come up with some appropriate backronym for that like they obviously did with Season Affective Disorder all those years ago.
SAD lamps are useful for so-called "light therapy." Again, I'm not a doctor, so I do not know exactly how they work, besides the crucial fact that they are meant to mimic daylight while filtering out UV rays. Putting one in your home can help you combat the effects of earlier and earlier sunsets, and maybe even trick your brain into thinking you live in Florida. SAD lamps aren't very expensive, so if your mood ever starts to sag (especially going into the holidays without being surrounded by family), you might as well give it a go.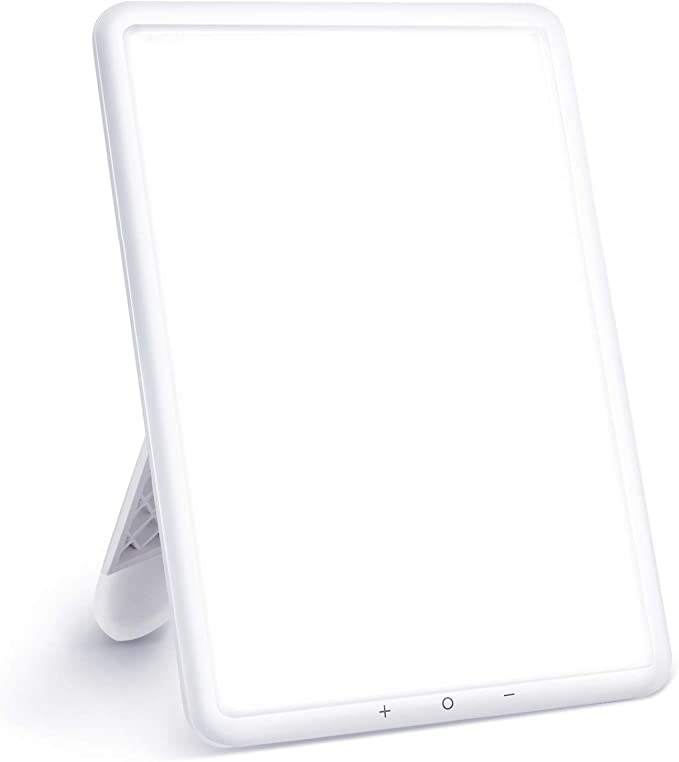 TaoTronics Light Therapy Lamp, Ultra-Thin UV-Free 10000 Lux Therapy Light, Timer Function, Adjustable Brightness Levels, Memory Function, 90° Rotatable Stand for a Happy Life — $32.99
When choosing a SAD lamp, you'd do well to consider this one from TaoTronics, whose SoundLiberty 53 earbuds we reviewed on this website (back when they were called the TT-53) along with their TT-060 over-ear headphones. Although we tend to think of TaoTronics as an audio company, the Sunvalley group's flagship brand sells a host of other home electronics as well, including space heaters and HEPA air purifiers.
Top Holiday Toys This Year Are Quite The Throwback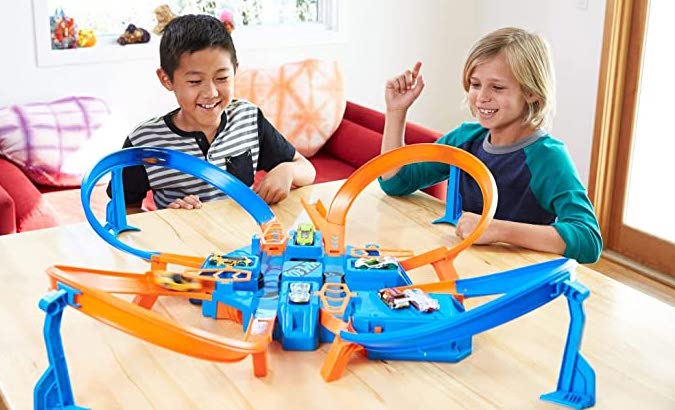 What's old is new again. Each year, parents and forecasters alike try to figure out in advance what the hot holiday toy is going to be. Early contenders this year included Baby Yoda and Squeakee The Balloon Dog. There's no doubt those will still be popular (especially since Baby Yoda was not even available when the character became an internet sensation last Christmas), but it looks like the real way to win the holidays this year will be to go retro.
According to the Washington Post, "instead of perusing the toy aisle or trading notes during playdates, parents are drawing on their own childhoods for inspiration." Some of the most popular products so far this shopping season are Legos, Barbies, Tonka trucks, and Hot Wheels. It turns out that when children aren't together to socialize, and when there is a dearth of new content on kid-friendly stations like Nickelodeon, it's hard for trends to truly develop. The surefire way for parents to know what all the kids are asking for this year is to hear it straight from the horse's mouth. Absent that, it's pretty much guesswork as to whether the Present Pets or the Vango goggles will be better received. Moreover, without playdates or in some cases even elementary school, your child wouldn't be able to show off her new toy anyway. You might as well get her something that you yourself enjoyed at that age, knowing that it had the ability to spark joy all those years ago.
Popular toys this year include: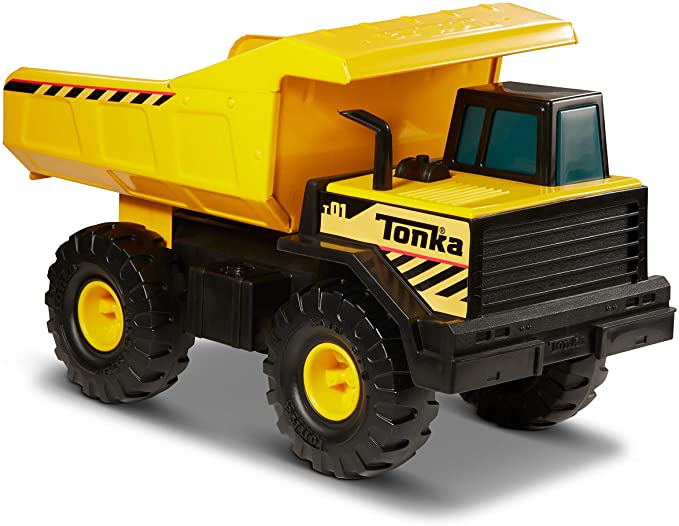 Tonka Classic Steel Mighty Dump Truck Vehicle, Single, Standard Packaging — $48.26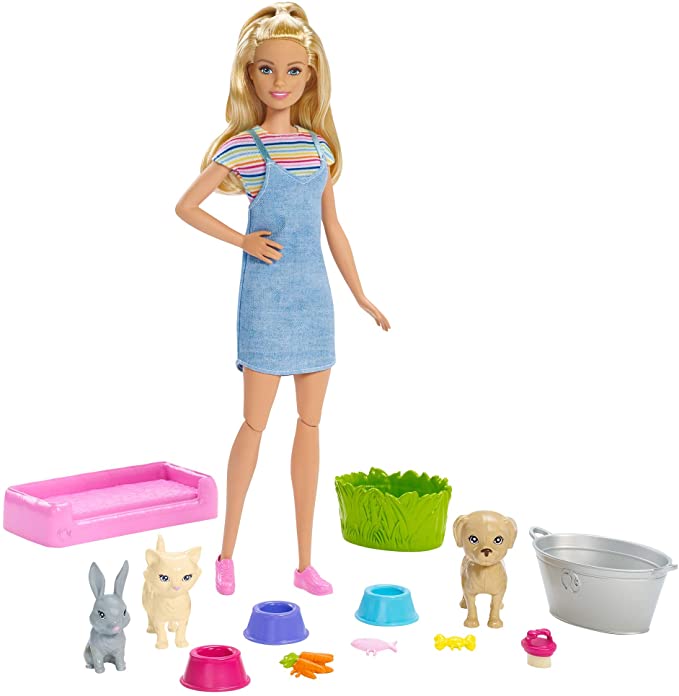 Barbie Play 'n' Wash Pets Playset with Blonde Doll, 3 Color-Change Animals a Puppy, Kitten and Bunny and 10 Pet and Grooming Accessories, Gift for 3 to 7 Year Olds — $19.99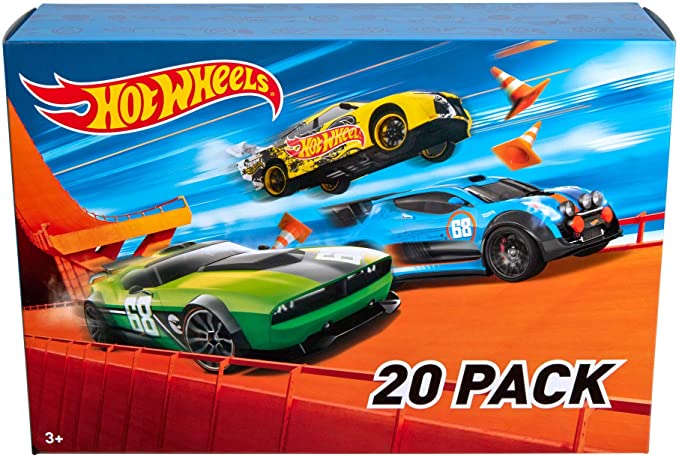 Hot Wheels 20 Car Gift Pack (Styles May Vary), Multicolor, 7.6″ T — $16.99
In addition to keeping the toy industry during uncertain economic times, hopefully the reemergence of old favorites will encourage parents to get down on the ground and play with their children. In the hectic pre-COVID world, it was all too easy to let the TV or the iPad do most of the work of entertaining the little ones. Perhaps quality time spent together will be the real Christmas winner in 2020.