Moxie The 'Social Support' Robot Is Super Creepy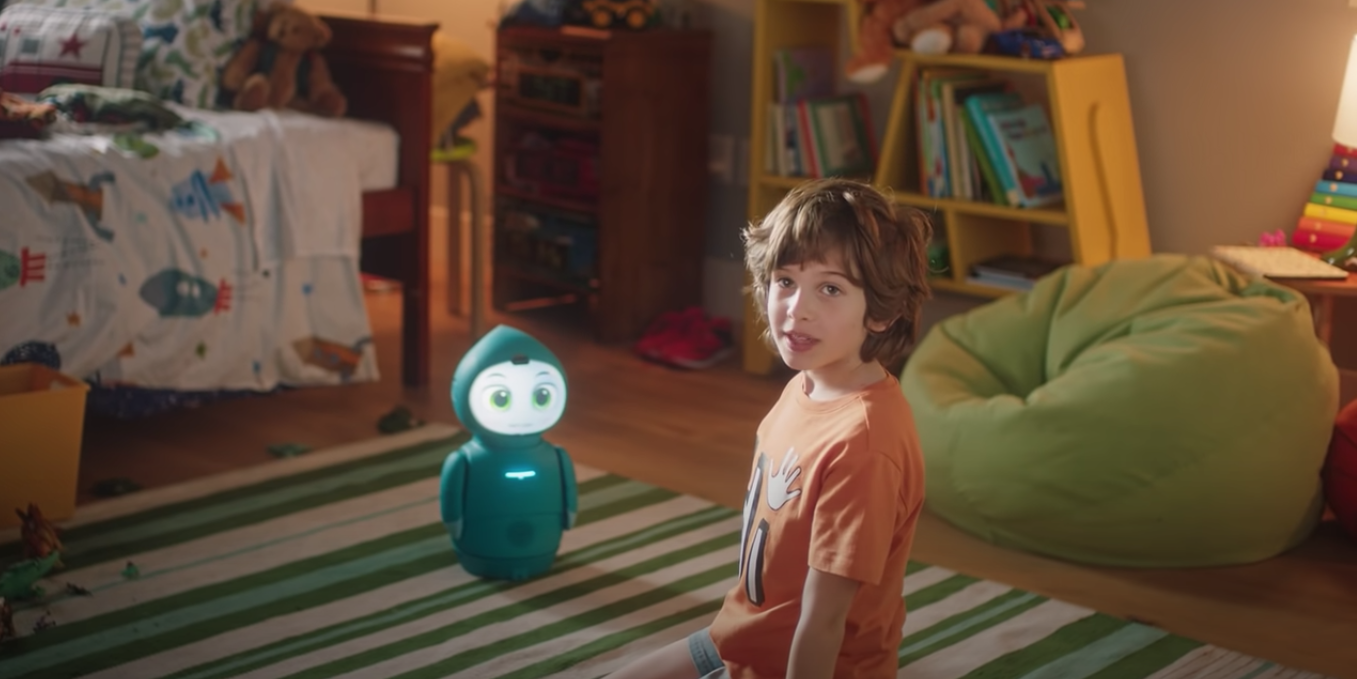 The Wall Street Journal recently ran an article reporting on new robots specifically designed to entertain children during the pandemic. Specifically, it talked about two companies, whose offerings are on the complete opposite spectrum in terms of price.
On the low end, you have Purrble, a lovable looking stuffed animal "with a heartbeat." In a video on their website, the creators of Purrble talk a lot of child psychology mumbo-jumbo to the effect that Purrbles help kids control their emotions and regulate their behaviors. This might well be true, but it does not take away from the fact that Purrbles are really the latest in a long line of "life-like" toys from the Cabbage Patch Kids to Hatchimals. Even their name is reminiscent of the Furby. At $50, it is relatively fairly priced for a child's toy, and its attempt to sell itself as a "social support" device is relatively harmless.
Then there is Moxie. Moxie retails at $1500. The introductory video that Embodied, the company that makes Moxie, has on its website is straight-up one of the most dystopian things I've seen in my life:
According to the Wall Street Journal, Moxie is "a robot recommended for kids ages 5 to 10 that speaks in a childlike voice, remembers what it learns from prior conversations, and provides what eerily resembles human empathy." My initial thought upon seeing Moxie in action was to the "Black Mirror "episode "Ashley Too," in which a Moxie-like robot for teens is voiced by Miley Cyrus. Check out this clip:
See what I mean?
In a sendup of prescription drug ads that are legally required to quickly disclaim their antidepressants may lead to suicidal intentions, the "Black Mirror" faux ad for the Ashley Too notes "Ashley Too may perpetuate loneliness. Not to be used as an authentic companion."
Should the same be said about Moxie?
This same thought occurred to Julie Jargon, the Journal reporter, who poses the question: "Is there a possibility that these new robots could end up being too effective, causing kids to prefer robots to people?"
This question was waved away by Embodied's CEO, who noted that Moxie shuts down automatically if a child tries to use it for more than two hours a day.
But what does "shuts down automatically" mean? Does that mean that Moxie can't be turned on again until some probationary period has elapsed? Or is it like a hot tub, which for safety reasons has to shut off after 20 minutes, but which everyone just turns on again anyway? Furthermore, two hours is a long time! Surely it is the job of a parent to come up with productive and educational ways to occupy their children and not outsource the work to some tech nerds.
NAIPO Joins Massage Gun Craze With New Model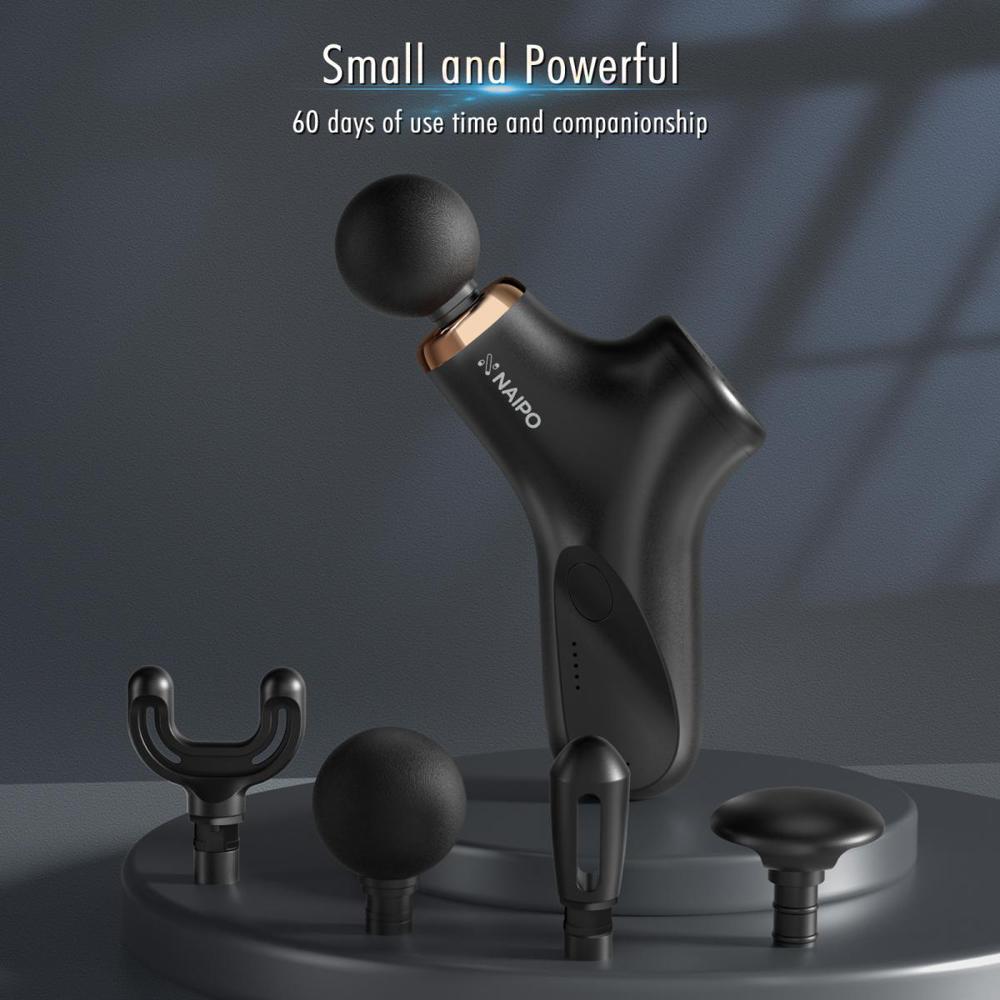 NAIPO, one of the world's leading massager companies, continues its hot start to the year by releasing its third new product of 2023. On the heels of its foot spa and handheld percussion massager comes its most anticipated launch yet—the NP-MG01 massage gun.
In recent years, massage guns have become the crown jewel of the at-home massager market. Vibration therapy not only relieves muscle soreness generally but offers specialized benefits during post-workout recovery. Massage guns are a favorite of professional athletes, as well as weekend warriors and fitness freaks. Anyone who takes their physical health seriously needs a massage gun in their gym bag.
Now, they can make it the NP-MG01 massage gun. Smaller and more compact than similarly designed products, this exciting new massager weighs just 390g (under 1 pound), which means anyone can carry it around in their pocket no problem. It also boasts a sleek design, with attractive and durable UV black paint making it smooth to the touch and easy to clean.
A common complaint with most massage guns previously available for purchase is their annoyingly loud noise output. To solve this issue for its users, NAIPO's R&D team designed this massage gun with a proprietary brushless motor with Quiet Technology™. Combined with an internal lithium-ion battery with convenient USB-C charging, this provides up to 180 minutes of continuous whisper-quiet massage treatment.
From its many years of experience in the field, NAIPO knows that massages are not "one-size-fits-all." Every person is different, and every person deserves a specialized massage to meet their individualized needs. To that end, the NP-MG01 massage gun features 5 speed levels and 4 interchangeable massage head attachments. That degree of customization is sure to provide advanced levels of relief and relaxation to anyone who gets their hands on it.
The NP-MG01 massage gun is available now via NAIPO's own website.
With Daylight Savings Time Ending, It May Be Time For A SAD Lamp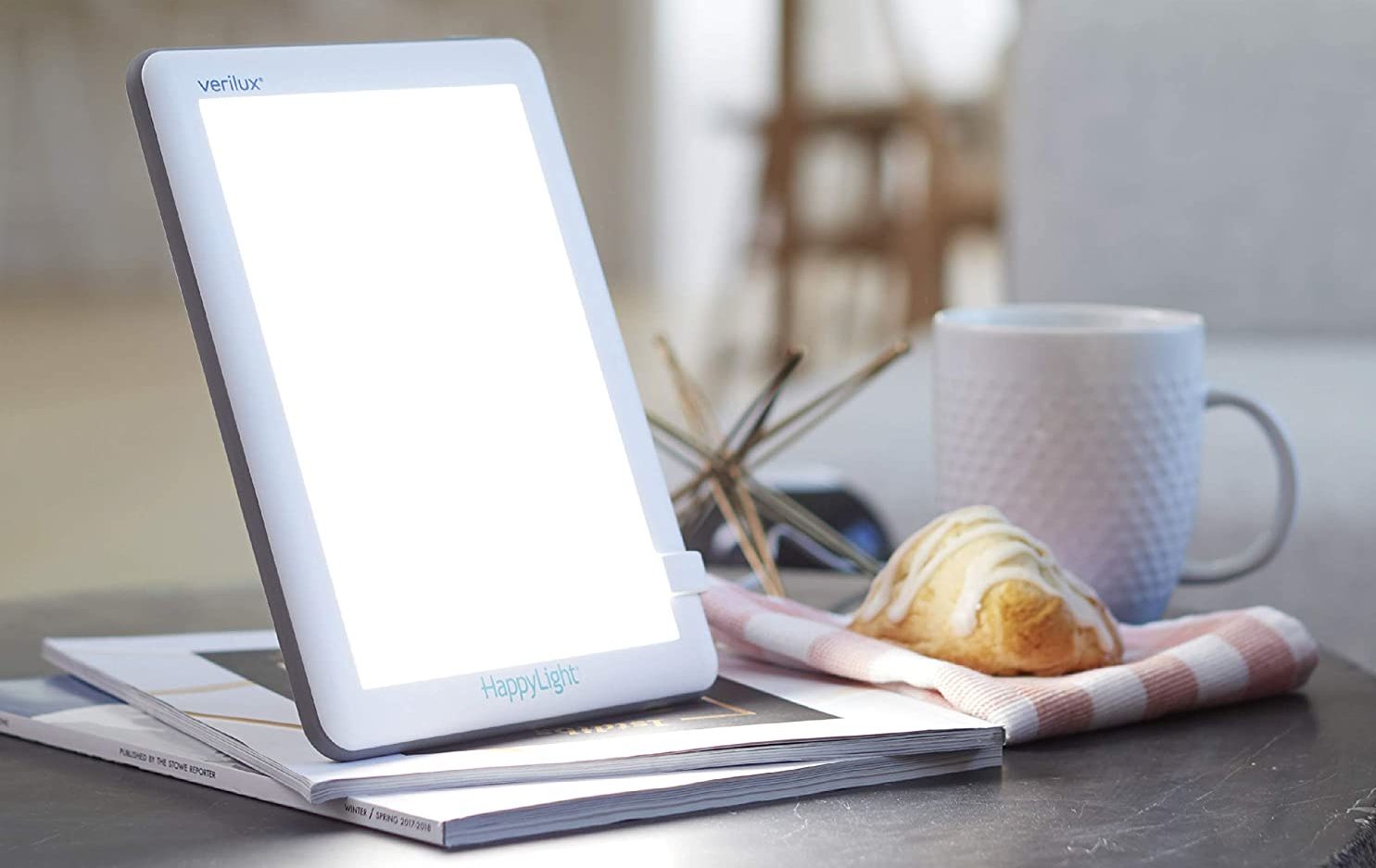 I am not a licensed psychiatrist, so I am not going to weigh in on whether Seasonal Affective Disorder is a legitimate mood disorder, as opposed to a normal human response to a change in seasons. But I will say that whoever named it obviously thought it was a joke – there is no way you can tall someone you are "SAD" and expect the sympathy that traditionally accompanies revelations of mental illness.
Whether you actually suffer from clinical depression or just would prefer more sunlit hours in a day, now is the time of year to start preparing for the winter blues. Daylight Savings Time is ending this weekend, which is the government's way of telling you it does not want you to be happy when you get off work in the evenings.
In theory, SAD lamps can help. Contrary to their name, SAD lamps are not designed to bring you further down into the dumps but instead to make you happy. Maybe they should call them HAPPY lamps. I'll let the professionals to come up with some appropriate backronym for that like they obviously did with Season Affective Disorder all those years ago.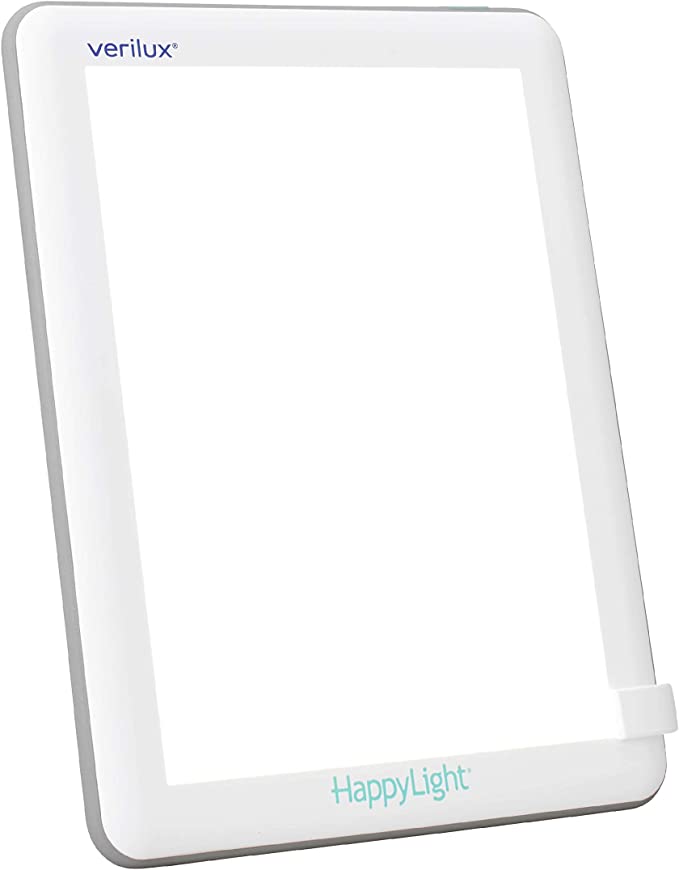 Verilux® HappyLight® Lucent – UV-Free LED Light Therapy Lamp, Bright White with 10,000 Lux, Detachable Stand, and Wall Mountable — $39.99
SAD lamps are useful for so-called "light therapy." Again, I'm not a doctor, so I do not know exactly how they work, besides the crucial fact that they are meant to mimic daylight while filtering out UV rays. Putting one in your home can help you combat the effects of earlier and earlier sunsets, and maybe even trick your brain into thinking you live in Florida. SAD lamps aren't very expensive, so if your mood ever starts to sag (especially going into the holidays without being surrounded by family), you might as well give it a go.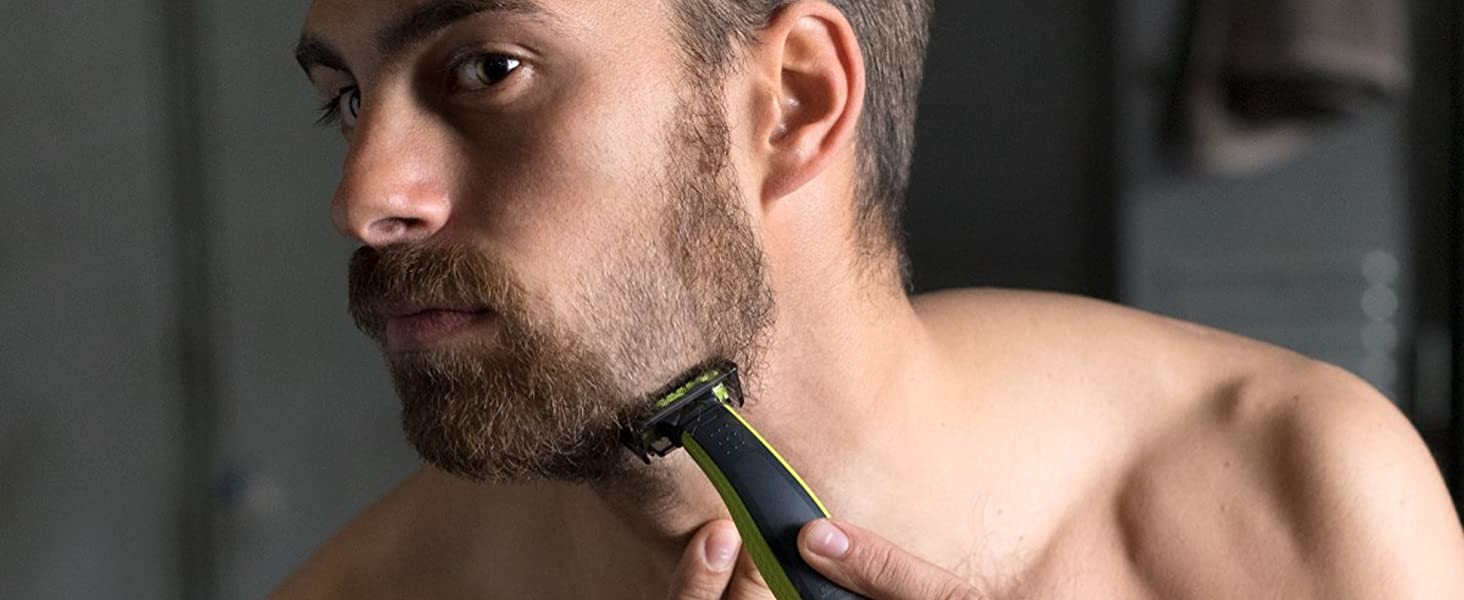 Even though they might not admit it, every dad wants a little something special for Father's Day. Finding a great gift that won't get lost in the closet is never an easy task. Luckily, we've got you covered when it comes to finding the right gift for the important men in your lives.
1.Wireless Charging Station, $26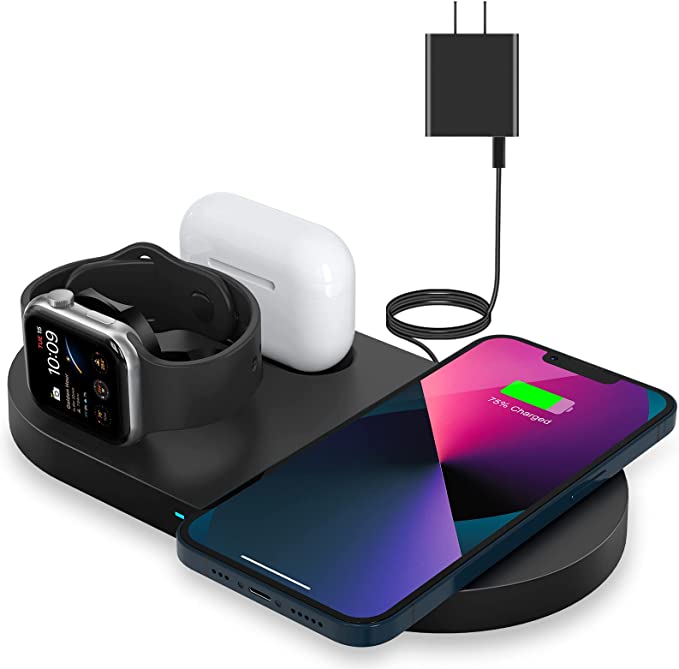 Wireless Charger, Wireless Charging Station Compatible with iPhone 13/12/12 Pro/11/11 Pro Max/XS Max/XR/X /8 Plus/SE, Fast Charging Pad Dock for iWatch 6/5/4/3/2/se, AirPods 1/2 /Pro (with Adapter) — $26.99
Why does it seem like dads are always complaining about draining batteries? You know dads; at this point, they own all the devices: smartwatch, smartphone, earphones. This sleek, wireless charger is ultra-fast and can charge multiple devices at once including an Apple Watch and AirPods.
2. Philips Norelco OneBlade Hybrid Electric Trimmer and Shaver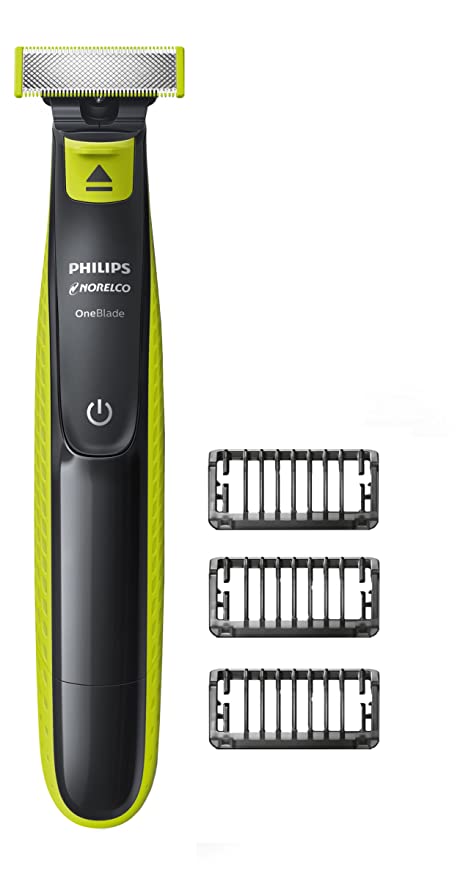 Philips Norelco OneBlade Hybrid Electric Trimmer and Shaver, Frustration Free Packaging, QP2520/90 — $34.99
What man doesn't like a clean shave? This rechargeable OneBlade can trim, edge, and shave any length of hair. A single (obviously replaceable) blade will last up to four full months.
3. Alpha Grillers Grill Set Heavy Duty BBQ Accessories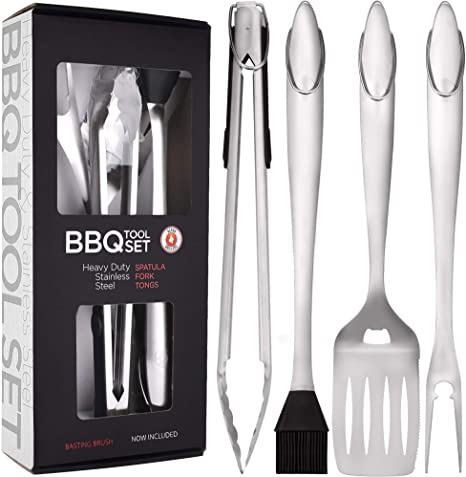 Alpha Grillers Grill Set Heavy Duty BBQ Accessories – BBQ Tool Set 4pc Grill Accessories with Spatula, Fork, Brush & BBQ Tongs – Gifts for Dad Durable, Stainless Steel Grill Tools — $39.99
A man and his grill. It seems to be a primal instinct for men to gravitate toward fire and meat, which makes grill accessories a perfect gift for this special day. These extra thick, solid stainless steel BBQ utensils are sure to make any man happy on Father's Day. With comfortable silicone grips, these barbecue tools will never rust.
4. Highball & Chaser Elite 6-Piece Cocktail Shaker Set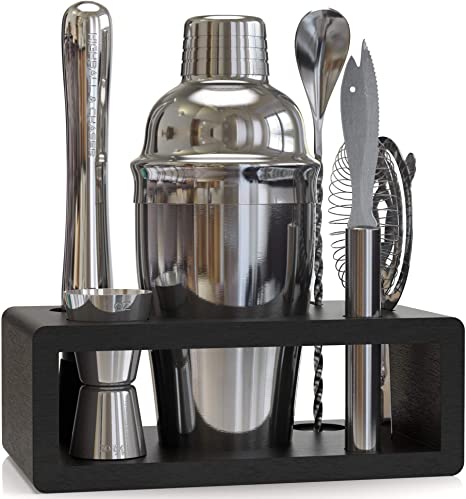 Highball & Chaser Elite 6-Piece Cocktail Shaker Set: Complete Bartender Kit for Home Bar Stainless Steel Mixology Bartender Kit with Stand Cocktail Set for Beginners | Plus E-Book with 30 Recipes — $32.95
You truly cannot go wrong when it comes to a reliable bartending set. Whether for some Manhattans or a G&T, it is important to have the right tools to make great drinks. This elite set comes with an 18 oz cocktail shaker that is leakproof and easy to remove. All of the bartender tools are stainless steel and dishwasher-safe.