How To Join The Metaverse With An Oculus Quest 2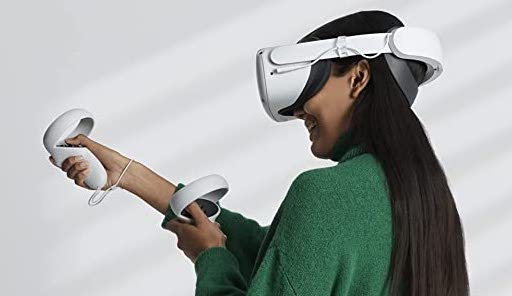 We have written about Oculus products (including the Oculus Quest, the Oculus Quest 2, and the Oculus Go) several times over the years, so it is bittersweet to see the brand be retired. Bitter because I'll always have found memories of using an Oculus VR headset, sweet because the rebrand to "Meta" means that the company formerly known as Facebook believes in the technology so much that it will continue to launch the products directly under its own name.
No one knows yet exactly what the so-called "metaverse" will work, and if they say they do they are lying. I expect even Mark Zuckerberg himself would admit if pressed that he is currently thinking in the broadest of (Henri Rousseau-esque) strokes. But one thing we do know is that Oculus headsets will be at the center of it—at least at the beginning until everyone is implanted with a VR chip at birth or whatever.
With that in mind, if you want to be an early adopter of the metaverse, you need an Oculus headset. Future iterations are going to be called Meta headsets, and presumably they will offer more of the real-world applications that Zuckerberg promises. Until then, the Oculus Quest 2 will have to suffice.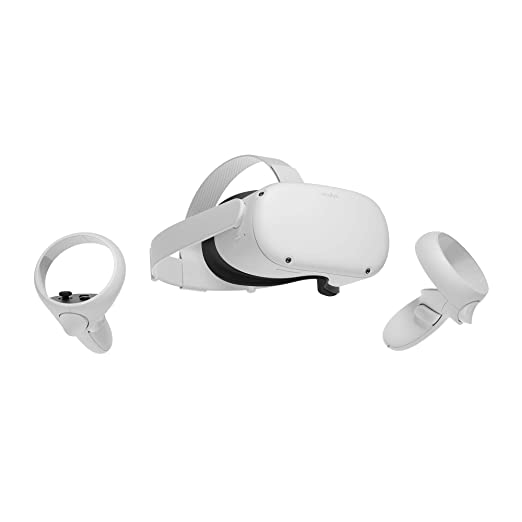 Oculus Quest 2 — Advanced All-In-One Virtual Reality Headset — 128 GB — $299
To date, the primary function of a VR headset is gaming. The Oculus Quest 2 is the best tech has to offer in this regard. However, it also offers several proto-metaverse applications, such as virtual concerts and even a virtual meeting space called Horizon Workrooms. Its latest feature is called Horizon Homes, which attempts to give you a virtual space where you can socialize with friends and family. Where was this 20 months ago at the start of the pandemic lockdowns?
When it comes to the metaverse, Facebook—excuse me, "Meta"—is just getting started. You can choose to wait and see if this is all a hilarious flop like New Coke, or you can choose to jump on the bandwagon and reap the benefits as soon as possible. Creepy as it may seem, the metaverse has its advantages. For one, there is no doubt that virtual Travis Scott concerts are safer than the real thing.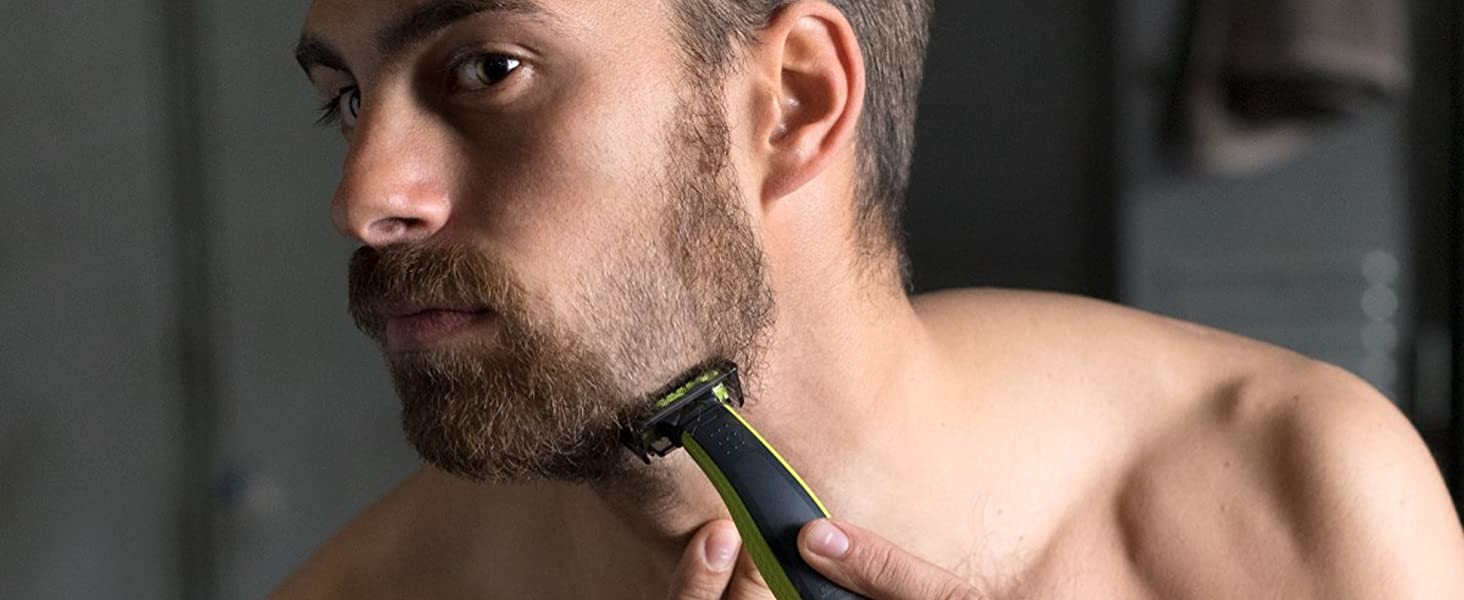 Even though they might not admit it, every dad wants a little something special for Father's Day. Finding a great gift that won't get lost in the closet is never an easy task. Luckily, we've got you covered when it comes to finding the right gift for the important men in your lives.
1.Wireless Charging Station, $26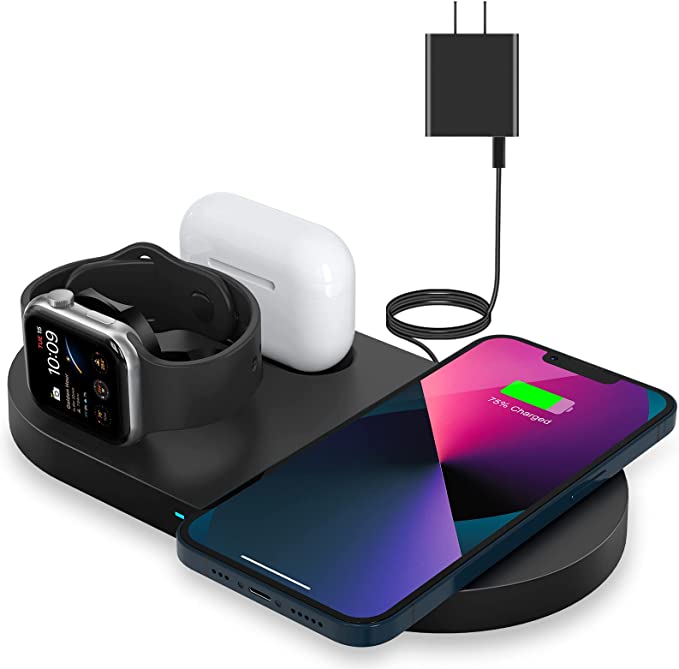 Wireless Charger, Wireless Charging Station Compatible with iPhone 13/12/12 Pro/11/11 Pro Max/XS Max/XR/X /8 Plus/SE, Fast Charging Pad Dock for iWatch 6/5/4/3/2/se, AirPods 1/2 /Pro (with Adapter) — $26.99
Why does it seem like dads are always complaining about draining batteries? You know dads; at this point, they own all the devices: smartwatch, smartphone, earphones. This sleek, wireless charger is ultra-fast and can charge multiple devices at once including an Apple Watch and AirPods.
2. Philips Norelco OneBlade Hybrid Electric Trimmer and Shaver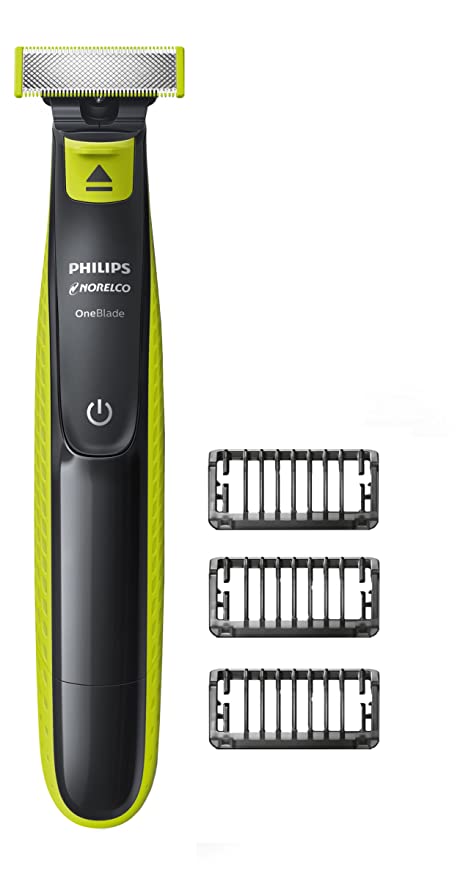 Philips Norelco OneBlade Hybrid Electric Trimmer and Shaver, Frustration Free Packaging, QP2520/90 — $34.99
What man doesn't like a clean shave? This rechargeable OneBlade can trim, edge, and shave any length of hair. A single (obviously replaceable) blade will last up to four full months.
3. Alpha Grillers Grill Set Heavy Duty BBQ Accessories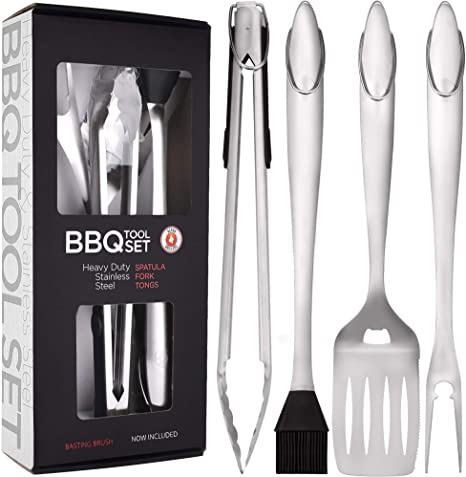 Alpha Grillers Grill Set Heavy Duty BBQ Accessories – BBQ Tool Set 4pc Grill Accessories with Spatula, Fork, Brush & BBQ Tongs – Gifts for Dad Durable, Stainless Steel Grill Tools — $39.99
A man and his grill. It seems to be a primal instinct for men to gravitate toward fire and meat, which makes grill accessories a perfect gift for this special day. These extra thick, solid stainless steel BBQ utensils are sure to make any man happy on Father's Day. With comfortable silicone grips, these barbecue tools will never rust.
4. Highball & Chaser Elite 6-Piece Cocktail Shaker Set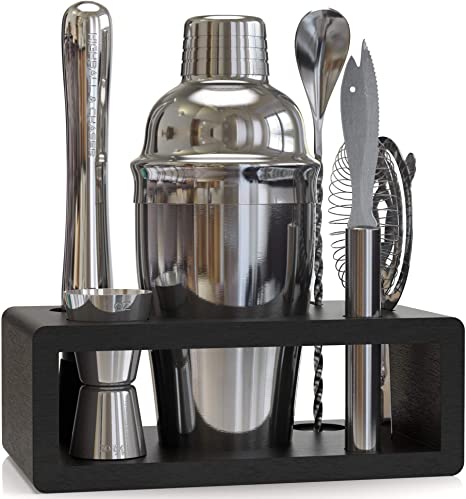 Highball & Chaser Elite 6-Piece Cocktail Shaker Set: Complete Bartender Kit for Home Bar Stainless Steel Mixology Bartender Kit with Stand Cocktail Set for Beginners | Plus E-Book with 30 Recipes — $32.95
You truly cannot go wrong when it comes to a reliable bartending set. Whether for some Manhattans or a G&T, it is important to have the right tools to make great drinks. This elite set comes with an 18 oz cocktail shaker that is leakproof and easy to remove. All of the bartender tools are stainless steel and dishwasher-safe.
How To Listen To CDs Without A CD Player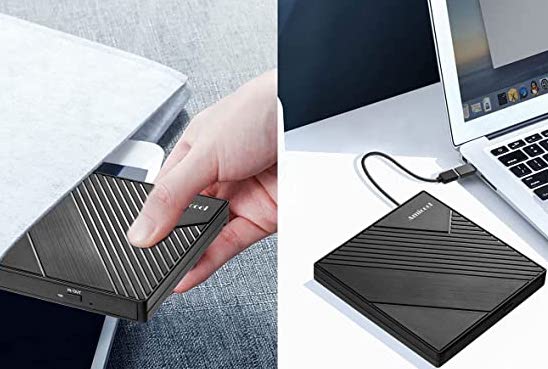 In the Year of Our Lord 2022, apparently CDs are still being produced. I have been brushing up on my foreign language skills recently, and most textbooks you can buy online boast that they come with an audio component to practice your listening comprehension. For some, that means recordings that can be accessed via QR code or URL. For others, it means they stick a CD in a pouch attached to the back page of the book.
Why they do this I have no idea. Presumably they do not want to pay hosting fees to maintain a website with the audio files. Whatever the reason, it is extremely annoying. How do they expect their customers to use the CDs? These days, people are more likely to own a record player than a CD player. Unless you happen to have an old PS3 lying around, the only place you might have a CD player is in your car. These publishers can't honestly think people are going to drive around every time they want a language lesson, right? In addition to being a big hassle, that also seems rather unsafe.
All of this is to say that I had to go to Amazon and purchase a CD player. At first I bought a portable CD player, perhaps in an unconscious nod to the good times I had growing up listening to my Sony Walkman.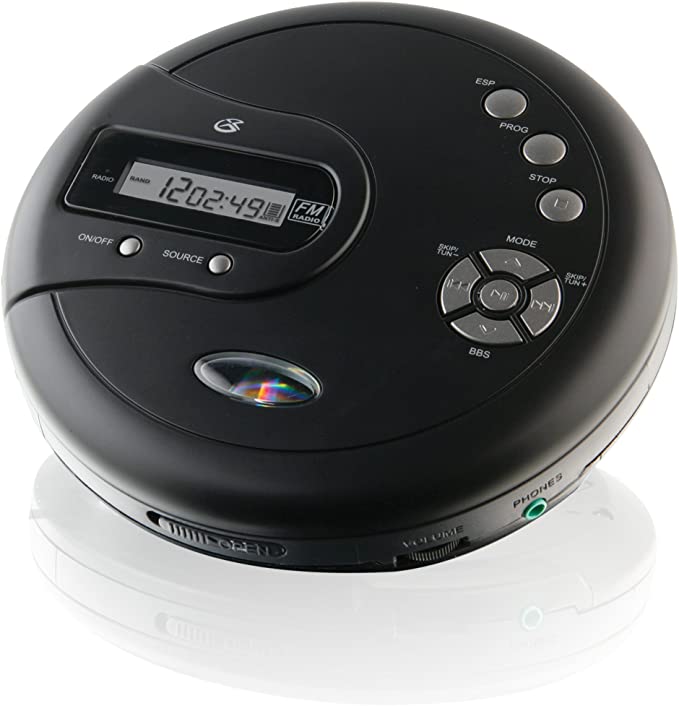 GPX PC332B Portable CD Player with Anti-Skip Protection, FM Radio and Stereo Earbuds – Black — $23.83
When it arrived, I was excited to finally get back to my language learning. Unfortunately, the thing turned out to be a piece of junk. It does not work at all. I put in the batteries and my CD, and it turned on. But no matter what buttons I pressed it would not actually produce any sound. I tried both the cheap earbuds it came with as well as my own, both to no avail. In short, do NOT buy this CD player.
Back to the drawing board. I started searching again on Amazon and decided to try a different route. At first I was leery of buying a CD-ROM drive to attach to my laptop. I figured that already spend enough time each day glued to my computer screen, so why tether myself if I didn't have to? But all the CD players with the best reviews were that type, so I bit the bullet and bought this one: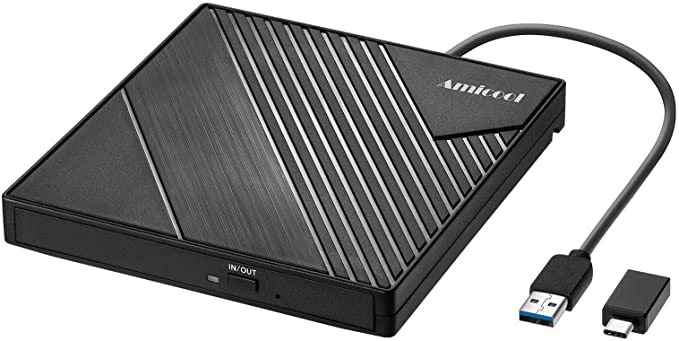 External DVD Drive USB 3.0 USB C CD Burner Amicool CD/DVD +/-RW Optical Drive,Slim Portable DVD CD ROM Rewriter Writer Duplicator for Laptop Desktop PC Windows 10/8/7 MacBook Mac Linux OS Apple — $24.99
Thank God I did! The Amicool external CD-ROM exceeded all my expectations. I was worried about having to mess with some sort of installation software, but it turned out to be truly plug-and-play. Importantly, it comes with a USB-C adapter. (Watch out: A lot of the available options only have a traditional USB-A plug, useless if you are using a MacBook.) I was able to listen to the audio files as soon as I inserted the CD. Success!
If this were all the CD player did, I would give it my seal of approval. But I haven't even mentioned the best part. As soon as you play a track from the CD, iTunes (or whatever Apple is calling its music software these days) immediately uploads and stores it. Remember how I said I didn't want to have to sit in front of my computer more than I had to? That is not a problem if the sound files are always in your Music app. That means you can listen to them on your iPhone or iPad wherever and whenever you please. Happy listening!
Amazon Price Hike Presents Walmart Opportunity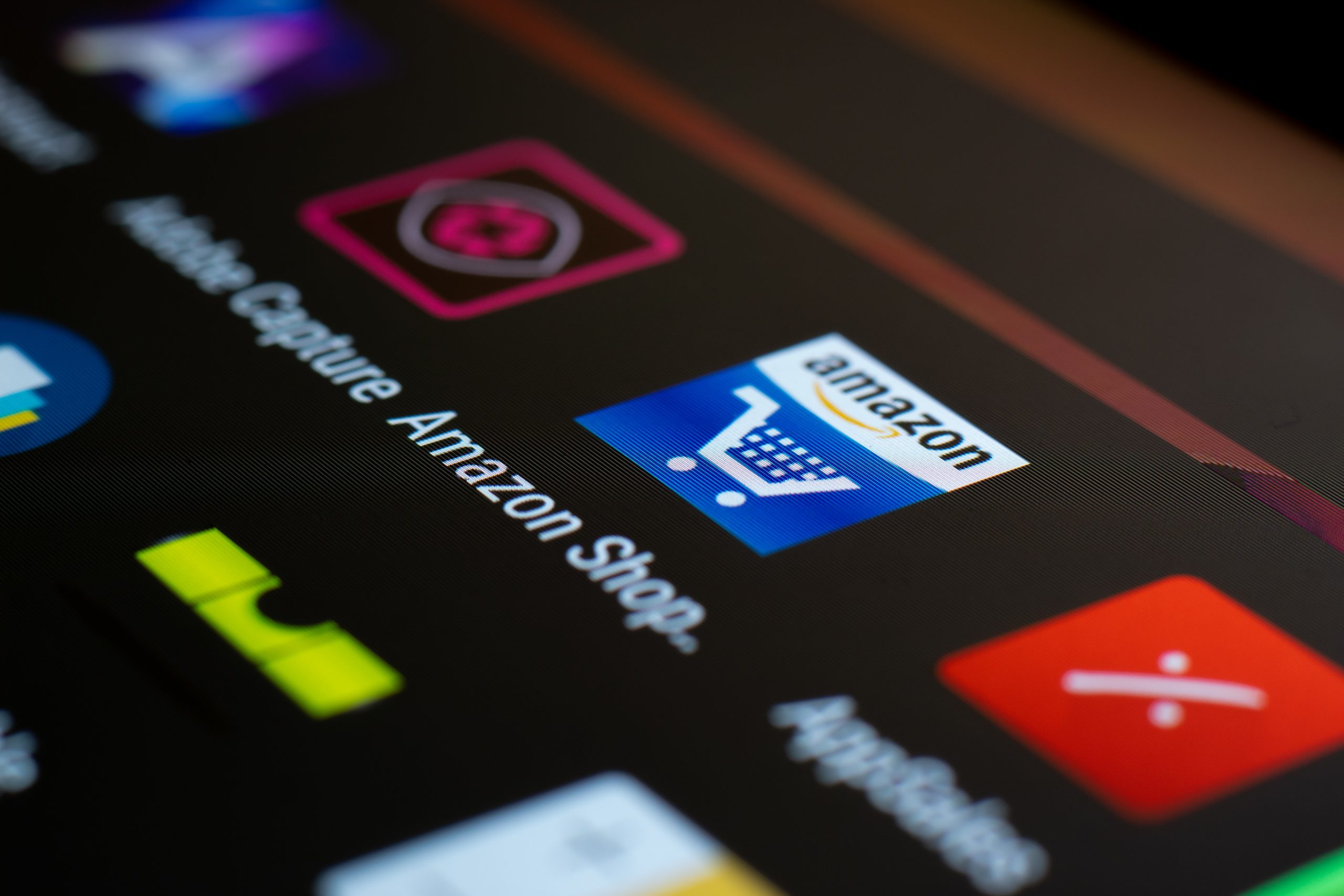 As I am sure you saw, Amazon recently announced a price hike of its popular Amazon Prime service. The cost of a one-year subscription will soon jump from $119 to $139, an increase of 17%. Early analyses indicate that most customers will stick with the Everything Store, though some have started to look for other options.
This creates an opportunity for Walmart. In recent years, Walmart has invested a lot of money in its Amazon Prime competitor, Walmart Plus. For the comparatively low $98 per annum, Walmart+ offers free next-day or same-day delivery. And unlike Amazon it typically follows through on that guarantee, since it has 5,000 brick-and-mortar stores nationwide. Assuming you live fairly close to one of them, it is very easy for Walmart to get you your item in a matter of hours.
For years, the biggest knock on Walmart as an e-commerce site compared to Amazon has been selection. Because Walmart still operates as a retail giant, they rely on buyers to make actual decisions on what to stock on its shelves. Amazon has no such process: Tell them you have something you want to sell, and next thing you know you are selling it to anyone with an internet connection. In building up its e-commerce platform, Walmart has started to adopt a similar strategy. Though it still requires more information from a business in order to feature its products on Walmart.com, it has opened its doors to Chinese sellers, and a product need not be stocked in a physical Walmart location for it to be available online. With its Amazon FBA-like Walmart Fulfillment Services, it is constantly growing its selection and giving customers an array of options that may one day rival the Seattle giant.
As for value, the biggest advantage of Amazon Prime is its streaming service. Walmart does not produce or house content for its W+ members. Prime subscribers get access to Amazon Originals like The Marvelous Mrs. Maisel and Jack Ryan, as well as a packed library of other quality movies and shows. If you watch a lot of television, the difference in prices it made up by this alone.
If not, then you may want to consider Walmart's big advantage. Walmart+ subscribers get 5 cents off every gallon at Walmart and Murphy gas stations. Especially with the direction gas prices have been heading, this type of savings can really add up! Amazon does not offer a similar promotion.
We want to know your thoughts! Would you consider leaving Amazon Prime for Walmart+? Let us know in the comments!