GIVEAWAY: Win The New TaoTronics True Wireless Bluetooth Headphones (Review)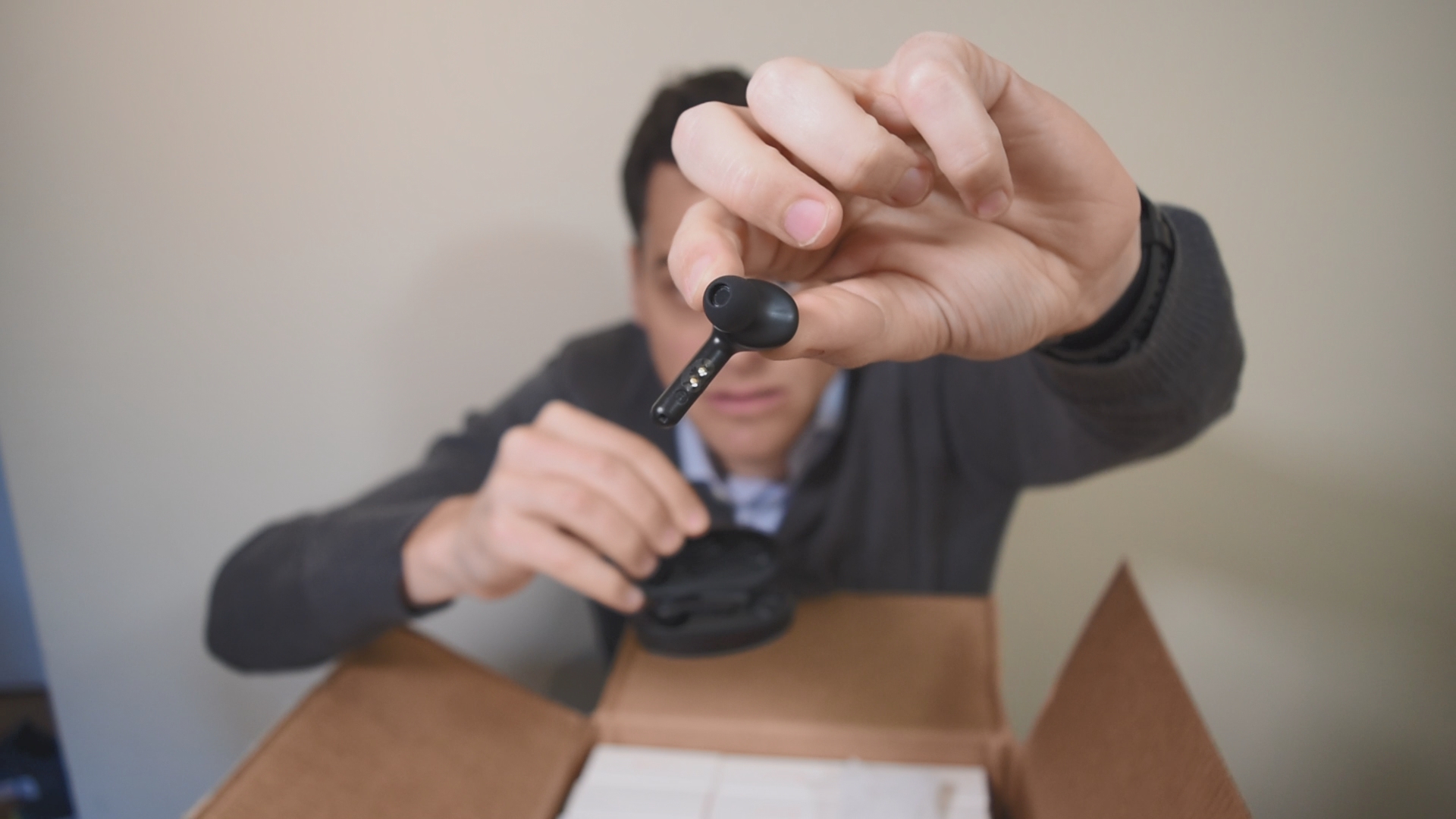 UPDATE: Giveaway winners will be picked on April 15, 2019.
Like most tech reviewers, we have a love-hate relationship with Apple. Love their products. Hate their prices.
Luckily, bluetooth technology has advanced to the level such that competitors can sell True Wireless earbuds that are as good or in some ways BETTER than AirPods.
The We Know Products staff recently got to try out the new TaoTronics TT-BH053 bluetooth headphones (WATCH the video below to find out how you can, too). These headphones solve the "not having AirPods" problem without making you buy AirPods. First thing's first, unlike AirPods, they actually fit in your ear: The BH053 come with three different sized silicone earbud tips, so you are sure to find the right one for you. As you can see in the video review, we tested them out, and the BH053 earbuds did not fall out while running. How many AirPod owners can say the same thing?
The TaoTronics BH053 offer an industry-leading 40 hours of playtime with use of the very small and very portable charging case that fits in your pocket for easy storage. Watch the video for an in-depth unboxing and review and for a chance to win the We Know Products giveaway. (Can't wait? Buy the TaoTronics BH053 on Amazon now for just $45.)
WATCH The Full Review And WIN A Pair Of TaoTronics BH053:
Why Does The Snactiv Snacking Utensil Even Exist?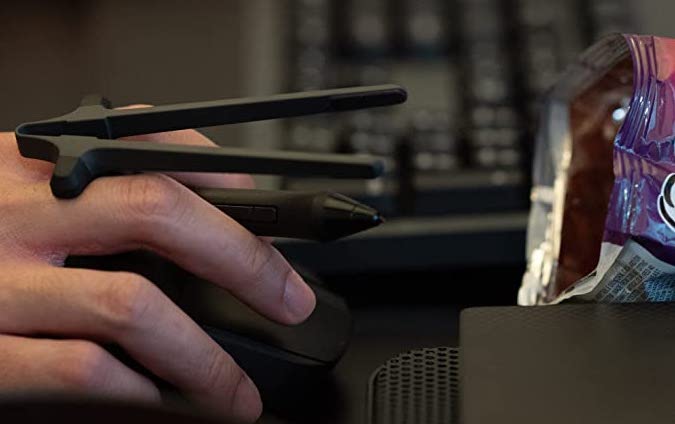 Over 13 seasons, there have been some truly wild products pitched on Shark Tank. Typically the sharks pass on the most ridiculous ones; but every once in a while, especially when there is a celebrity guest shark, a seemingly inane idea will get funding. This is the only explanation I can think of for the success of Snactiv, which has now landed on the list of Amazon #1 new releases.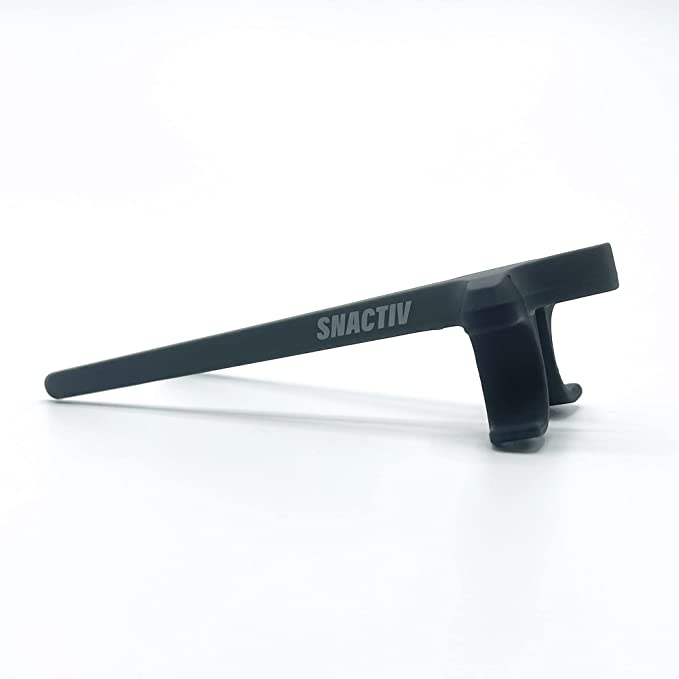 SNACTIV – Dark Mode – The Official Snacking Tool of the Future, as seen on Shark Tank! — $15
The Snactiv is the type of product Hollywood screenwriters concoct to poke fun at entrepreneur culture and lazy Americans. It is the quintessential dumb idea, surely generated amidst a haze of pot smoke in a brainstorming session that could only have ended with the exclamation, "We are gonna be rich!" The Snactiv is, more or less, a pair of plastic chopsticks that also happen to be less useful than chopsticks. This novel utensil is not meant to help you consume Chinese delicacies like fried rice or noodles. Instead, you clip it onto your hand with the intended function of grasping one Cheeto at a time.
Here is the elevator pitch from an admittedly funny YouTube video introducing the product: As a future descendent of chopsticks, we've created a non-permanent body modification that keeps your hands clean and your focus on the things that actually matter.
I can see two legitimately useful purposes for the Snactiv. The first is as a gag gift—the kind of trinket that may well stuff a stocking and merit a chuckle only to be discarded or regifted soon after. The second is as a sort of weight control method. If you tell yourself you can only snack by means of this ridiculous gadget, then you may as well not eat at all. The number of people who will use this willingly and contentedly is approximately zero.
Tell me I'm wrong. Would you ever be caught dead with one of these things on your hand?
Why Are People Talking About The Apple AirTag?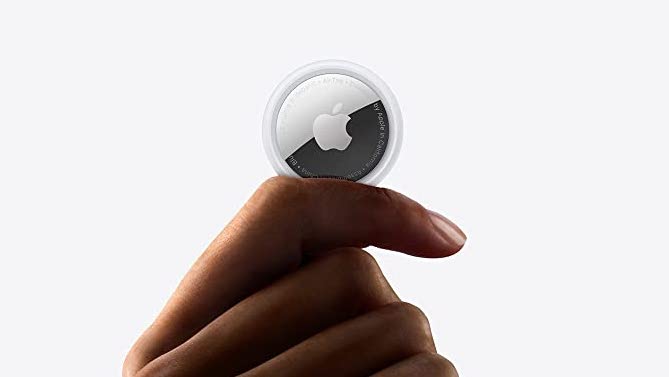 Apple released the AirTag nearly a year ago, but for whatever reason the small tracker device has failed to achieve cultural relevance on the level of AirPods or even the Apple Cloth. Both industry and mainstream media outlets have largely ignored it, and there is a distinct possibility you didn't even know this product existed.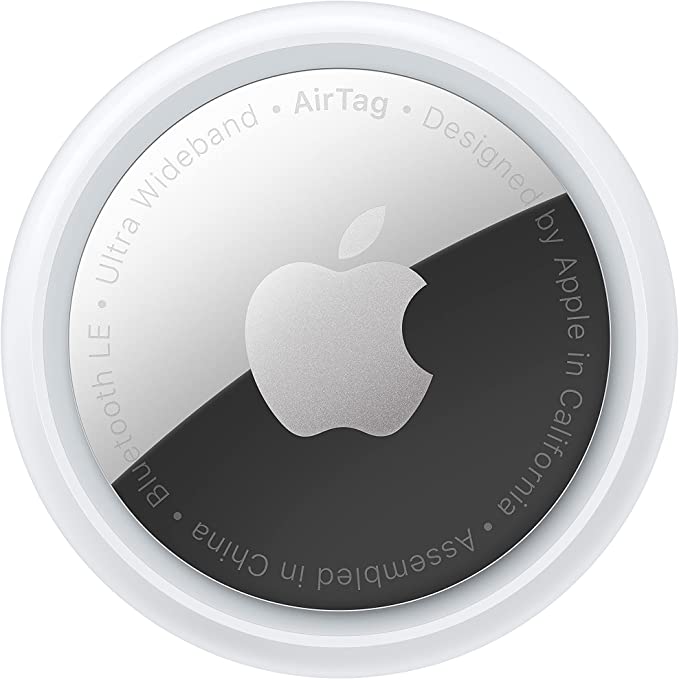 That all changed this week. Putting the adage that "there is no such thing as bad publicity" to the test, AirTag content has been flooding the proverbial airwaves thanks to some particularly bad news. For those of you who are unfamiliar, the Apple AirTag was invented to affix to small, easily misplaced items like your wallet or car keys. When you can't find the item, you turn to your iPhone, which displays the location of the AirTag. Perhaps it is nothing revolutionary, but that seems useful enough.
Well, a Sports Illustrated model named Brooks Nader alerted her Instagram followers to another potential use of the tiny tracker—stalking. She claims she was walking around New York City when she got an alert on her own iPhone that there was an unfamiliar device on her person. She stopped and searched herself only to find the AirTag. Not knowing what it was, she turned to social media where users helpfully explained the functionality of the Apple product. She then contacted law enforcement in an attempt to find the culprit.
There are a few takeaways from this series of events. The first, as Apple has noted, is that their product (specifically the "Find My" feature on iPhones) is what allowed the model to know she was being tracked in the first place. Though an Apple offering was responsible for her being put in harm's way, it was also an Apple offering that was responsible for her salvation. Furthermore the "privacy concerns" this has uncovered with the AirTag are of a different nature than with most tech. With the AirTag, the danger does not come from owning the product and thereby revealing too much personal information; instead it can only come from being a target of someone else's malfeasance (and device).
With those things in mind, is this necessarily such a PR fiasco for Apple? I am no conspiracy theorist, but I will say that both Brooks Nader and the Apple AirTag have gone from obscurity to household names in the matter of days. What do you think? Does this make you more or less likely to buy one to help you keep track of your belongings? Let us know in the comments!
How Do You Charge The iPhone 13?

As I told you earlier, my iPhone XR stopped charging, and I was forced to buy a desk lamp with a QI charging pad. That lamp has since done everything I've asked it to (namely, charge my phone and provide light), but I ultimately decided to get a new phone anyway. The final straw was being unable to plug my phone into my car for Apple CarPlay.
So, now I possess an iPhone 13. I will have a full review of that device for you at a later date. For now, I want to talk about the new charging solutions available for when this phone inevitably fails me as well.
Since last year's iPhone 12, Apple has started selling supported MagSafe charging products. In other words, you no longer have to rely on the integrity of your charging port or rely on potentially shoddy third-party products like my desk lamp. (I'm not saying my mchatte LED lamp is shoddy, but it might have been!) There are official Apple products that charge your phone without a wired connection.
The belle of the ball is the MagSafe battery pack, and as you'd expect, the price tag is a bit of a doozy. Typically costing $99, this is hopefully the most expensive charger you will ever have to buy. Its value comes from its convenience and compatibility. There are other MagSafe battery packs out there, which snap onto the back of your phone via magnet and charge it as you go about your day. (Anker's only costs $60.) But the Apple version integrates with iOS and therefore does a better job of evaluating and upholding your phone's power supply. The Apple MagSafe battery pack does not have a single button. You simply attach it to your phone, and it takes care of the rest: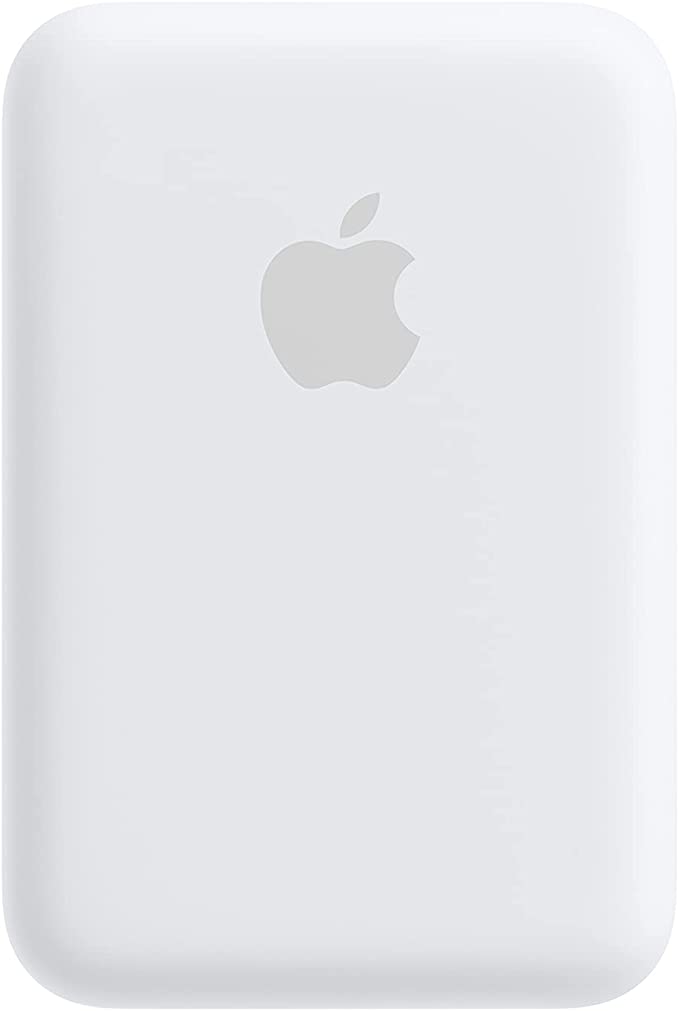 Apple MagSafe Battery Pack — $99.99
If the battery pack is out of your price range, you can instead opt for the wired version. The Apple MagSafe charger also snaps onto the bag and charges your phone without the port; it just needs to be plugged in to do so.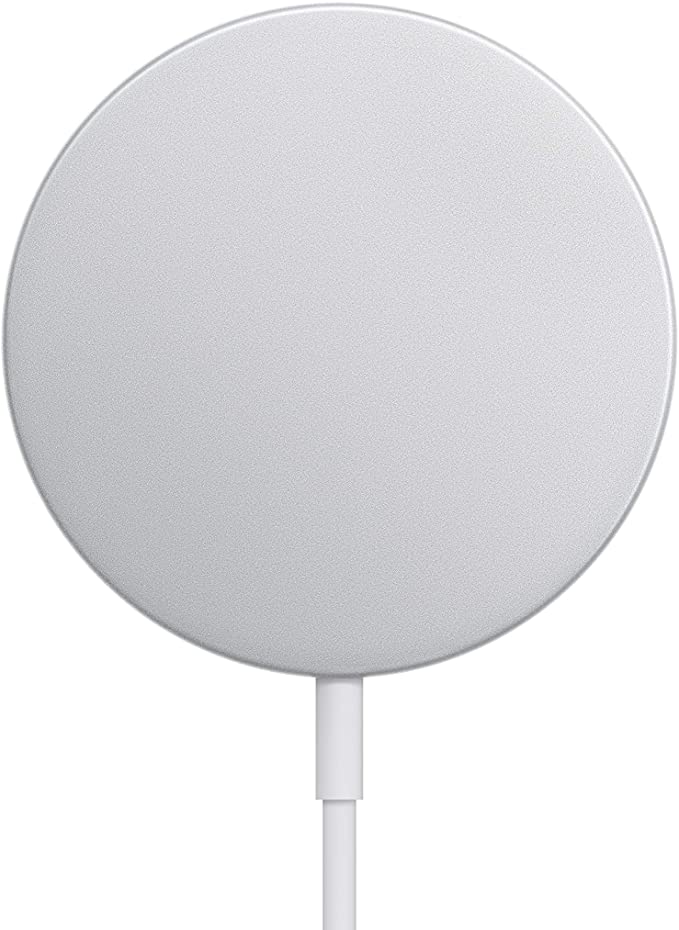 Apple MagSafe Charger — $29.99
If you have an iPhone compatible with a MagSafe charging device (any iPhones in the 12 and 13 lines), then you probably already know this, but there are enough angry customer reviewers on Amazon that it bears mentioning: To charge these things into a wall outlet, you are going to need a USB-C adapter. Of course, Apple recommends their own for "optimal charging":