Take A Load Off With The oFlexiSpa Foot Massager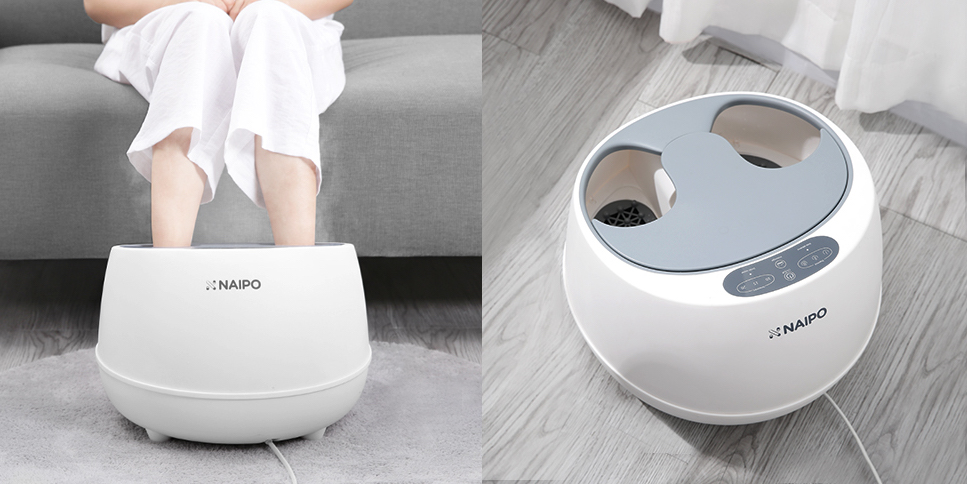 At one time or another, we've all experienced foot pain. It can come from a long day of standing on our feet at work, or maybe from exercise that we are not entirely conditioned for. Whatever the cause, achy feet make you want to just collapse the moment you can. This may be satisfying in the moment, but it is unlikely to provide you with lasting relief.
When people do look for proactive measures to soothe their feet, they typically turn to a foot bath, which involves filling a bowl with hot water and submerging your feet in them. I don't know about you, but this has never really worked for me. For some reason, the water always starts out scorching hot — too hot to touch — then quickly turns lukewarm and useless without spending anytime at warm and calming in between.
A new device on the market looks to address this problem. NAIPO, a company well known for its massage products, is out with a so-called foot spa. The oFlexiSpa seeks to deliver all the supposed benefits of a traditional foot bath without any of the fallbacks. For example, to use this product, you do not a whole basin of water; all you need is about a cup. How can just a cup of water soothe both your feet, you ask? Well, as the name "spa" hints at, this device produces nice warm steam reminiscent of a sauna. Turns out one small cup of water can turn into a whole lot of steam.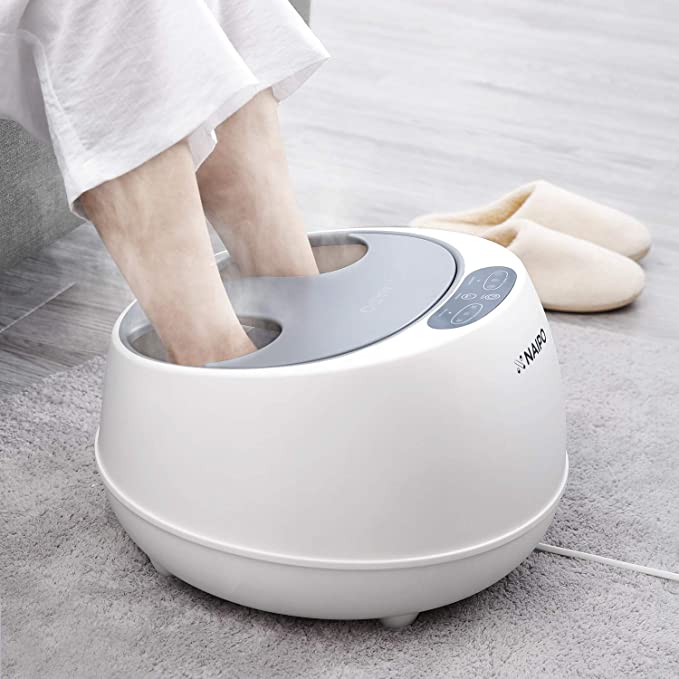 oFlexiSpa Steam Foot Spa — $129.99
Here's another thing: unlike with a foot bath, in which you have to rely on the physical and scientific properties of water for the temperature, you can regulate the temperature of the oFlexiSpa's steam with an easy-to-read smart panel. After taking a mere 30 seconds to heat up, you can switch between two levels of heat.
I'd be remiss if I didn't mention perhaps the oFlexiSpa's biggest advantage over its analog alternatives. It is complete with actual massagers that can knead the balls of your feet while you treat them to the soothing effects of the steam. NAIPO's been making high-quality massagers for a long time, so it is no surprise that massage technology is what puts this new product over the top.
Long story short: If you ever suffer from tired or sore feet, the oFlexiSpa now exists to make it all better.
Are KF94 Masks Better Than KN95s?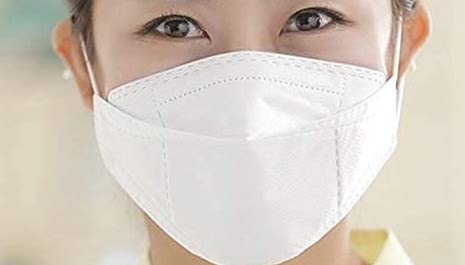 We are still waiting for trustworthy NIOSH-approved N95 masks to show up on Amazon. In the meantime, there is a seemingly endless selection of KN95 masks to choose from: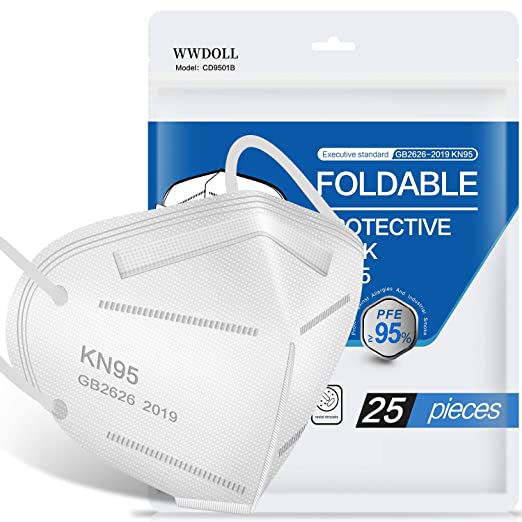 KN95 Face Mask – 25 Pack Included on FDA EUA List, WWDOLL KN95 Protective Mask, 5-Ply Breathable KN95 Masks Protection Against PM2.5 Dust, Pollen and Haze-Proof – GB2626-2019 White — $49.75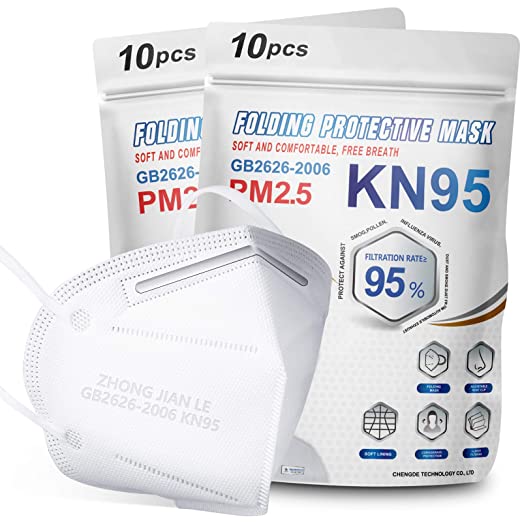 KN95 Face Mask 20Pcs, Included on FDA EUA List, 5 Layer Design Cup Dust Safety Masks, Breathable Protection Masks Against PM2.5 Dust Bulk for Adult, Men, Women, Indoor, Outdoor Use, White — $39.99
Recently, there is a new type of mask on the market that people might not be as familiar with: KF94. Unlike in the Chinese-made KN95 masks, the "K" in KF94 stands for Korea, where these masks are from. However, like in N95 and in KN95, the 94 does refer to the percent filtration efficiency. Does that make them one perfect worse than KN95s?
There are several reasons to prefer the KF94s. For one, they are more comfortable. KF94s are commonly worn as everyday masks in Korea, and they are designed as a hybrid of the medical-grade N95 masks and the cloth masks you are used to seeing at the supermarket. As experts increasingly call for layering masks, the KF94 actually has four built-in layers.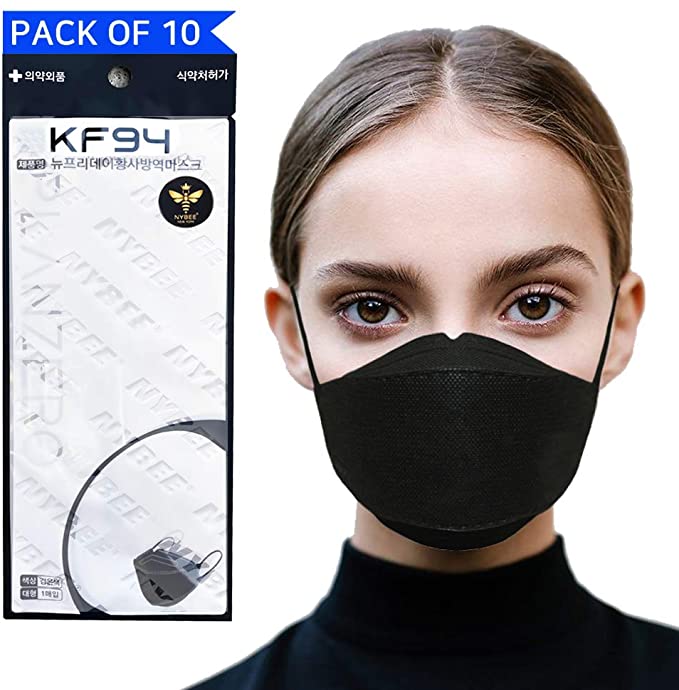 2020 NEW [Pack of 10-BLACK] NYBEE KF94 Mask Made in Korea for Adult, 4Layer, maintains cleanliness as foundation, lipstick, and Comfortable Earloops Design, Breathable, — $22.99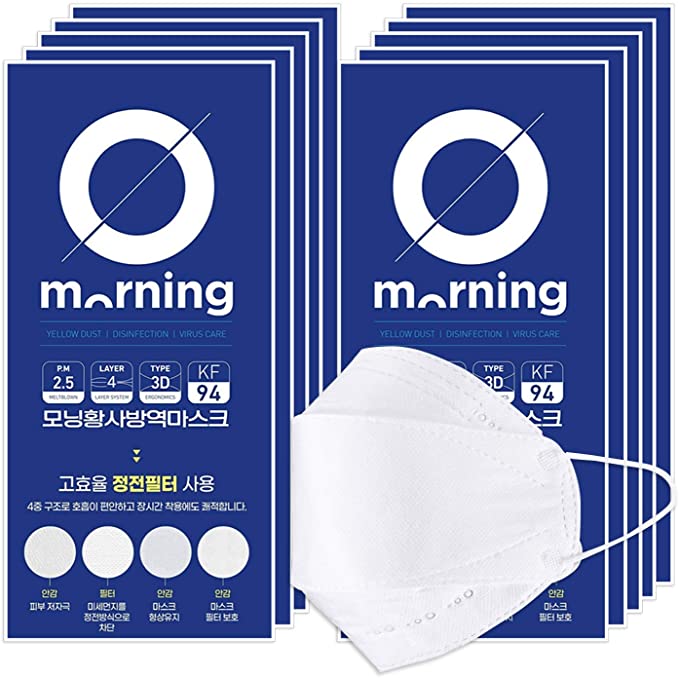 [30 Pack] KF94 Certified Face Mask, [30 Individually Packaged] Premium 4-Layered Protective Safety Mask (White) [Made in KOREA] — $53.97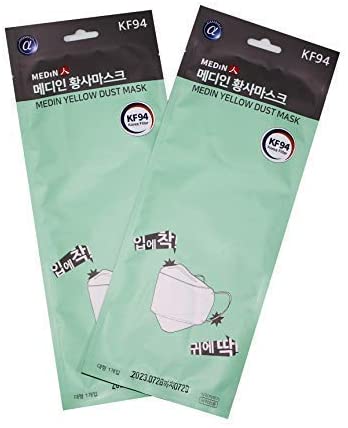 KF94 Masks; KFDA Certified; 94% 2.5pm particle protection; 50 individually sealed masks in a box — $84.99
Most of the products listed above come in various pack sizes, so make sure to click through to the one you need. (Also, make sure to check that the volume you need is in stock, since the KF94 is growing in popularity).
As ever, your best bet is to get yourself N95 masks. Be sure to check in with us at We Know Products; we will be sure to let our readers know when reliable N95 masks are available on Amazon. In the meantime, you could do worse than KF94s to hold you over.
How Can You Get The Nugget Couch?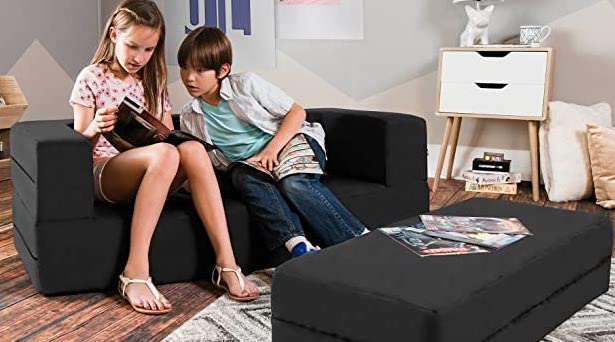 The COVID-19 pandemic has created many issues for the consumer goods industry, but one of the most prevailing ones is that everyone needs the same items. People are doing all the same things these days, which means a spike in sales for hot items like the Always Pan, exercise equipment, and children's at-home learning desks. The virus's disruption of supply chains adds further complication to retail, as it is difficult to match the supply to demand with any celerity. Oftentimes, if you do not want to wait six months for your desired product, your best bet is to find something similar that IS still available, such as the Ozeri Pan as a substitute for the Always Pan.
A similar situation has arisen with regard to the Nugget couch. In the past year, the Nugget couch has become one of the most desired pieces of furniture. The reasons is obvious. The Nugget couch was designed to occupy children and foster their creativity. It is composed of separate foam pieces that can be reconfigured into various different furniture shapes. Because it was created to withstand the Tasmanian Devil-like behavior of children, it is nearly indestructible. It is even machine-washable.
After spending nearly a year in lockdown, it is no surprise that people are tiring with their home furniture. But who wants to invest in overly nice and expensive pieces with little tykes constantly running around, expending the energy that was meant to be used at recess? The Nugget couch solves this very problem. It helps that it is rather sleek and modern to boot. For once, a piece of furniture created with children in mind does not need to be consigned to the playroom, out of sight of anyone with taste.
Having discussed the benefits of the Nugget couch, it is time to address the elephant in the room—the Nugget couch is sold out. For orders placed today, they won't even start shipping again until the end of April. Nobody should have to wait that long.
Thankfully, there are alternatives. Amazon features several competing products with near-five-star ratings. These include several modular items from Jaxx, each available in many color options: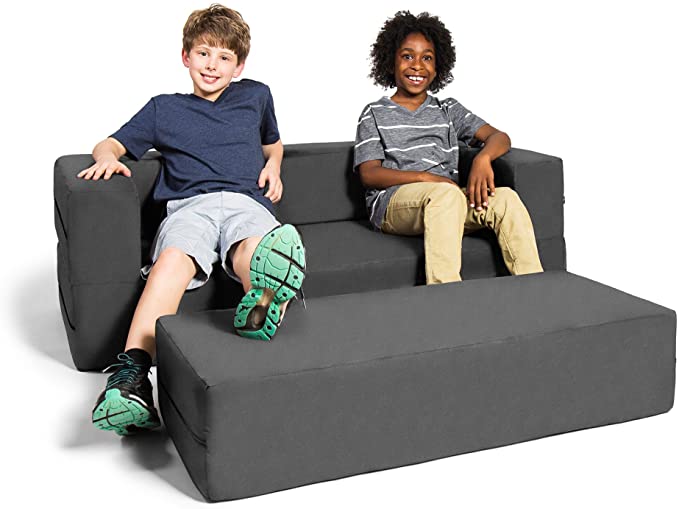 Jaxx Zipline Sofa & Large Ottoman 3 in 1 Fold Out Sofa, Big Kids Edition, Charcoal — $279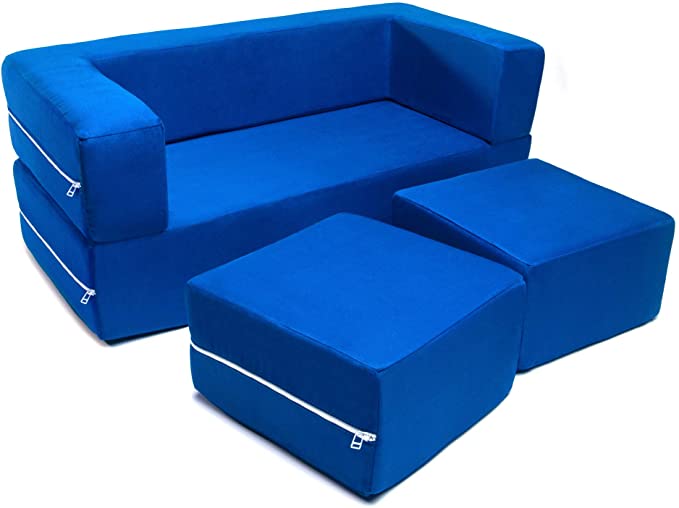 Jaxx Zipline Kids Modular Loveseat & Ottomans/Fold Out Lounger, Blueberry — $165.99
As of this writing, Amazon does have both the Jaxx Zipline sofa and Jaxx Zipline modular loveseat in stock, ready to be shipped immediately upon order. However, as people continue to look for alternatives to the Nugget, that very well may not last.
Another option is from Foamnasium. Take a look at just two of the ways this piece can be assembled: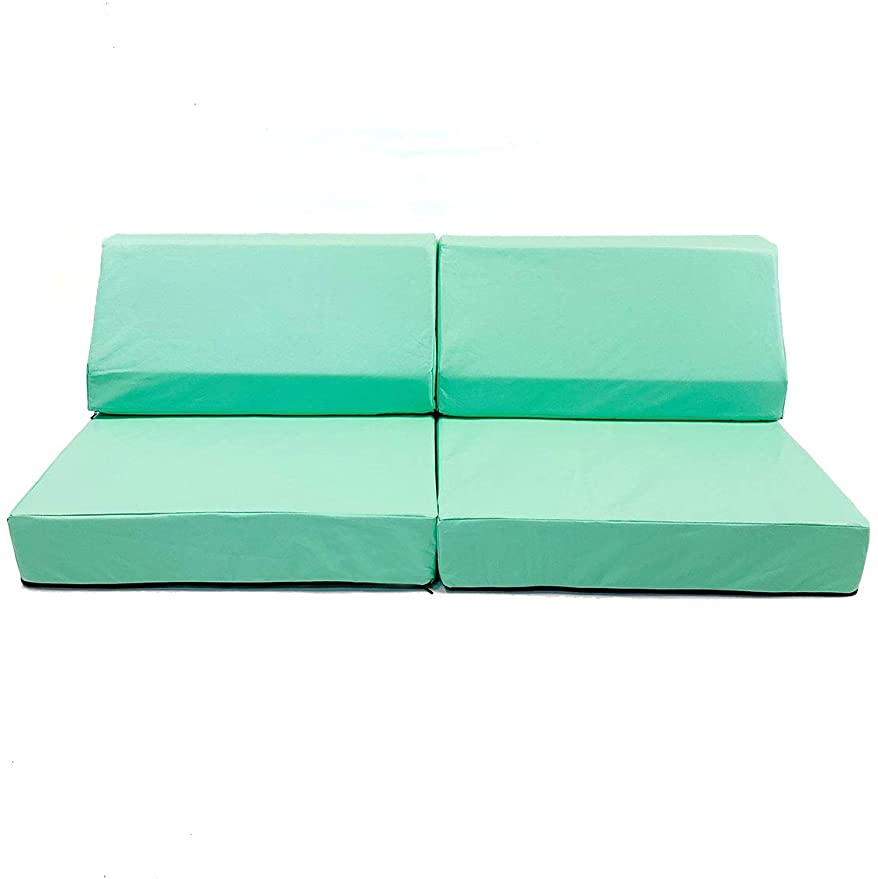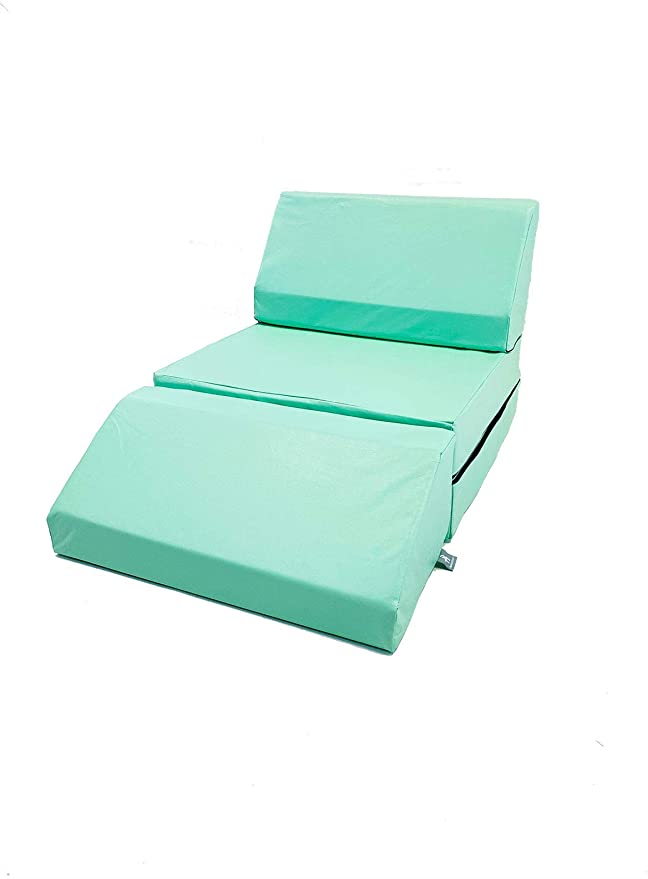 Foamnasium Blocksy Mini, Mint — $151.20
With this type of furniture, the possibilities are endless. Hopefully more companies, seeing the success of the Nugget couch, will start to manufacture their own versions as well.
A Gravity Blanket (Or Cheaper Alternative) Can Dispel Anxiety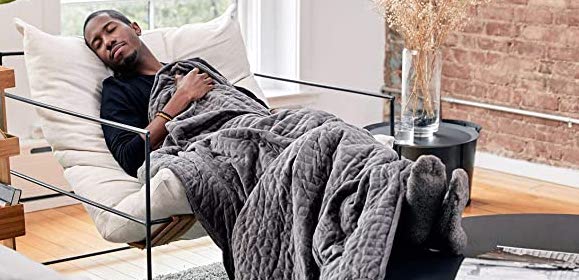 In looking over the products we have covered at We Know Products in the past year, it came as a surprise when we realized we had not yet written about Gravity Blankets. Given the year we all just had in 2020, everyone could have used a Gravity Blanket. Luckily, it is never too late to get yourself one of these anxiolytic comforters—it is not as if 2021 is not going to be stress-inducing too.
Gravity is actually a brand name of a particular weighted blanket that became a minor internet hit about half a decade ago. Nowadays, there are many weighted blankets to choose from, with varying weights, sizes and prices. Still, there is a reason why the term Gravity Blanket is well on its way to becoming genericized: the level of comfort offered is all-encompassing.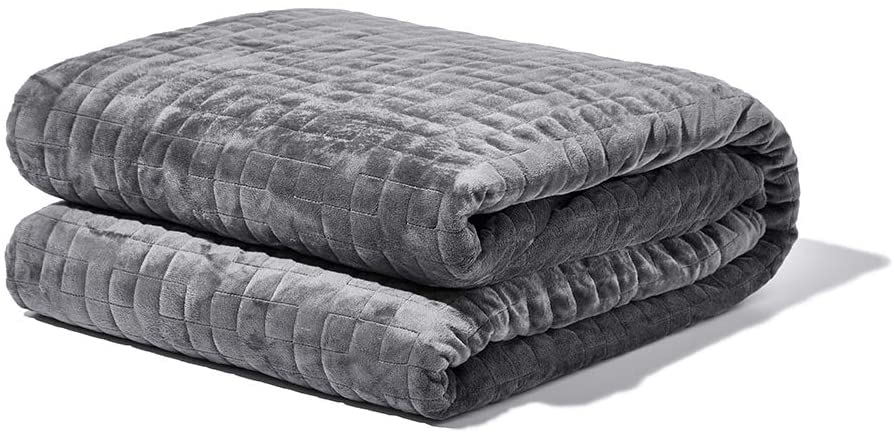 Gravity Blanket: The Weighted Blanket for Sleep — $189
The Gravity Blanket now comes in four weights: 15, 20, 25, and 35 lbs. The company says it recommends getting one closest to 10% of your body weight, though I am not sure if that is still the case now that there is a 35 lb. offering. But if this is your first experience with weighted blankets, that is a good heuristic to start with. It is very possible to get one that is too big for you; instead of feeling relaxed you just end up feeling squished.
You also don't want to be squished by the price. Now that there are competing weighted blankets on the market, there may be value in products that don't cost nearly $200. That is the idea behind the Luna, who sells a 12 lb. weighted blanket for just $60. (They also have a 5 lb. one for kids that is just $40).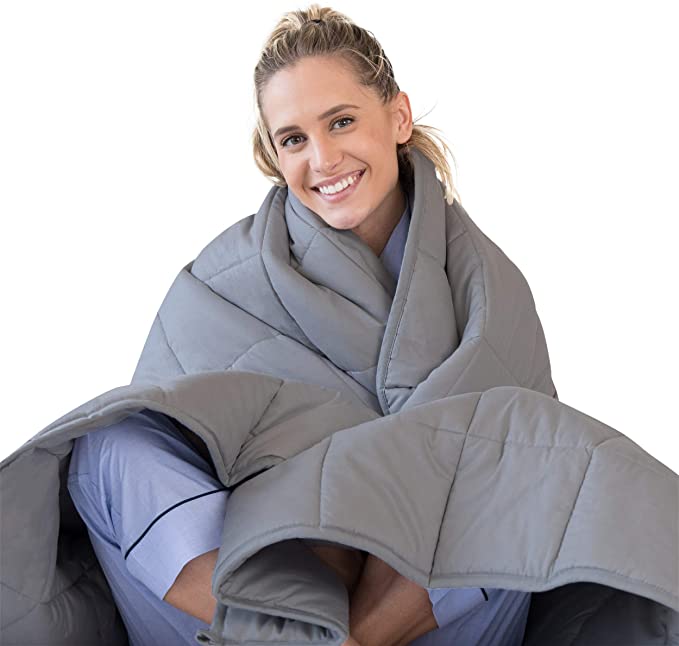 Luna Adult Weighted Blanket -12 Lbs – 48×72 – Twin / Full Size Bed — $59.99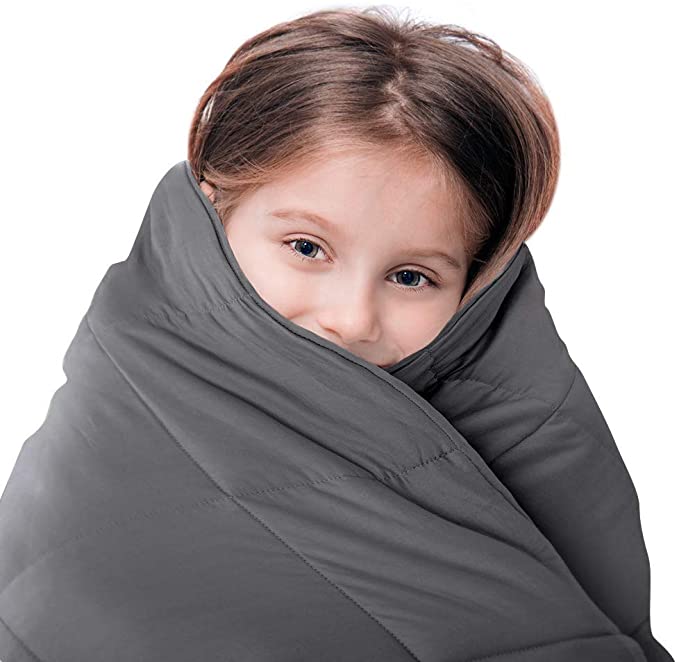 Luna Kids Weighted Blanket – 5 Lbs – 36×48 – Child Size Bed – 100% Oeko-Tex Cooling Cotton & Glass Beads — $39.99
Gravity Blankets were originally marketed especially toward people with autism, but anyone stands to benefit from their ingenious design, including normal kids. Who among us couldn't benefit from a little anxiety relief?