What Even Is 'Snowshoeing'?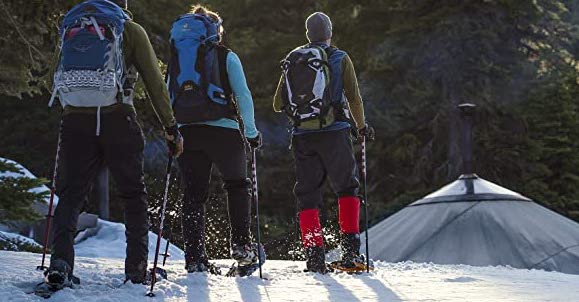 The Washington Post has an interesting article out today with items it expects to be popular over the winter. Most of the items are no-brainers: things that have been popular (and hard to get) since everyone went into lockdown months ago. The list includes modern fitness equipment like treadmills and rowers (I'm still waiting for my Concept2 erg that I joined the waitlist for all the way back in July!) as well as timeless hobbies like yarn and jigsaw puzzles.
The wildest entry on the list, however, is an item that I thought had been confined to Hans Christian Andersen stories and Saturday morning cartoon Christmas specials. Namely, snowshoes. Snowshoes? Those retro tennis racquet-looking things people supposedly attach on their feet to walk outside in a blizzard? Yes, it turns out snowshoes still exist in the real world. And apparently they are going to be all the rage this winter.
Snowshoes in the 21st century have gotten a technological upgrade from the stereotypical pair. A perusal of REI's "snowshoe" section reveals an abundance of interesting models, sort of like compact snowboards for each foot. Some of them even come with poles: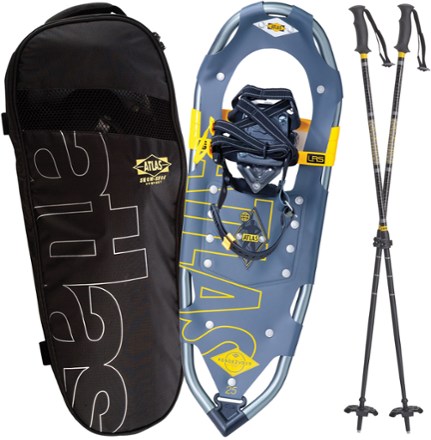 Rendezvous 25 Snowshoe Kit – Men's — $189.95
But who is actually buying these? The Post article quotes a sales manager for MSR snowshoes, who predicts, ""People are going to be less interested in going to ski resorts and more interested in being outdoors with some distance from others." That rings true enough, though I'm still not sure I see the connection with snowshoeing. Thankfully, he elaborates: "Snowshoeing has a lower barrier to entry, and retailers are expecting to see a surge in demand for snowshoe-related products. Our sales team is expecting a 20 to 25 percent increase in snowshoe demand above original forecasted business. Honestly, it could be even higher."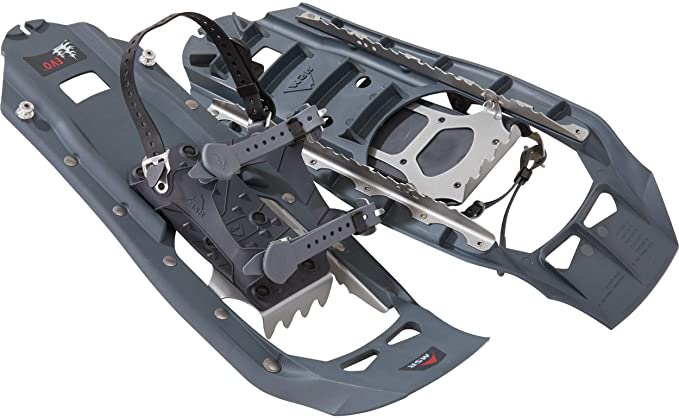 MSR Evo Trail 22-Inch Hiking Snowshoes — $139.95
Alas, he provides little insight into how one is expected to use snowshoes for their leisure. Presumably, folks are supposed to buy a pair and then drive around until they find a spot with snow piled high enough to require snowshoes. If real winter sports like skiing and snowboarding are canceled this year, then that doesn't sound like so bad an idea.
This Equipment Will Help You Shed Those COVID Pounds In The New Year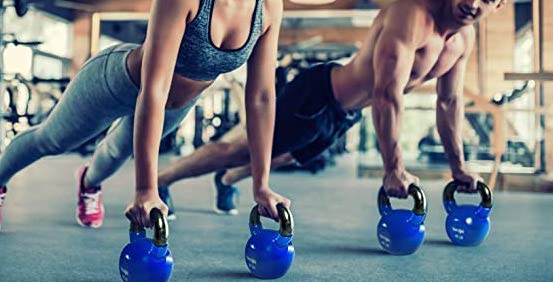 In many ways 2020 felt like it lasted forever. But in at least one important sense, it seemed to spiral out of control. With forced lockdowns turning the day's longest commute into a trip to the refrigerator, it is no wonder that many Americans gained weight during the pandemic. Even people who were indefatigable in their efforts to stay in shape pre-COVID have found themselves chubbier than they were one year ago. Did anyone actually fulfill their 2020 New Year's resolutions? It would have taken a herculean commitment to do so.
Maybe that will make New Year's resolutions all that much easier to stick to in 2021? Let's hope so. If your goal is to lose weight, then it should be both an added comfort as well as extra motivation to know that you yourself were at that target weight not all that long ago. Still, it will help to have tools available to help you with the task ahead.
To start, make sure you own a scale. In the past, many people have relied on the scales at the gym to track their weight loss journey. With most gyms closed, it is time for you to get one into your home.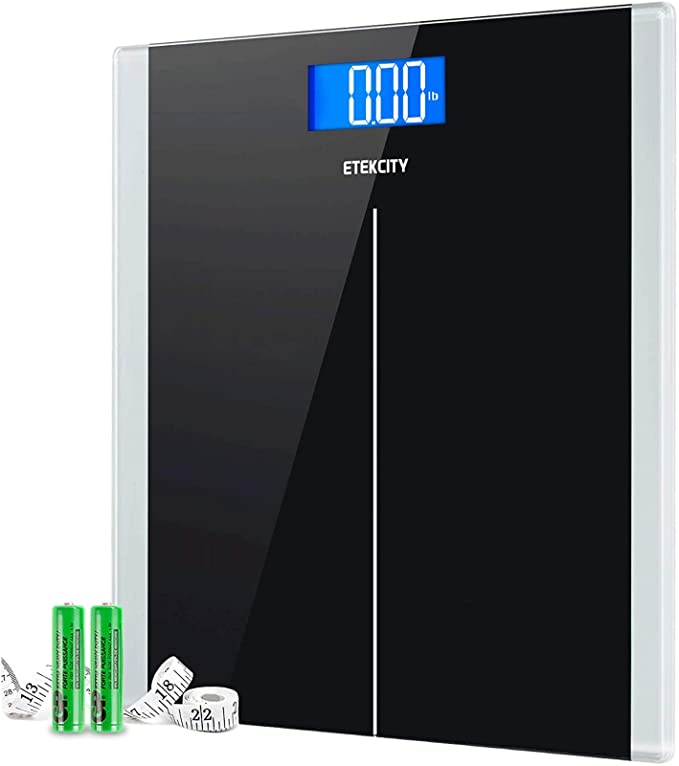 Etekcity Digital Body Weight Bathroom Scale with Step-On Technology, 400 Lb, Body Tape Measure Included — $19.99
Gym equipment will also be of use. Even after all this time, free weights are hard to come by. So if you see ones available for immediate delivery on Amazon, you should jump at the chance to build your home gym.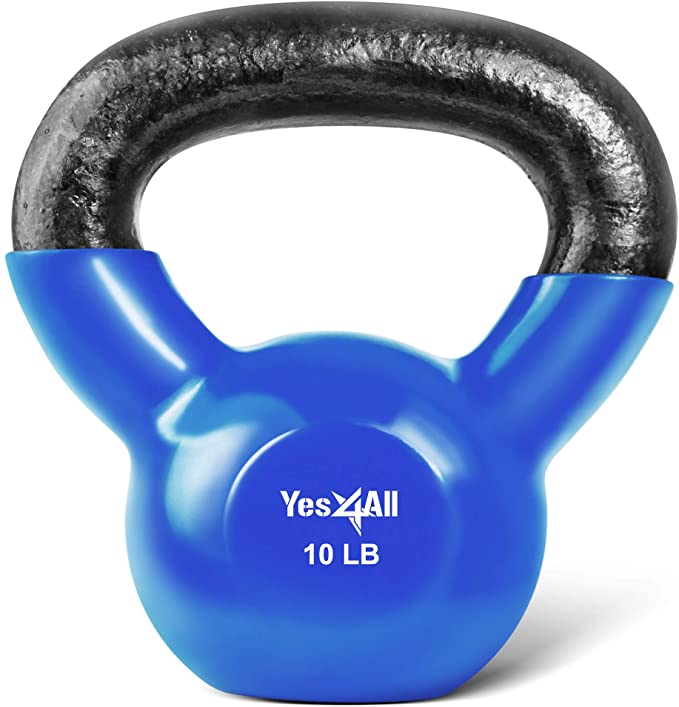 Yes4All Vinyl Coated Kettlebells – Weight Available: 5, 10, 15, 20, 25, 30, 35, 40, 45, 50 lbs — $18.15
To really shed the pounds, you are going to need cardio equipment. My family has a NordicTrack stationary bike, complete with digital iFit personal training. Not only has it helped us stave off serious obesity, but it also gives us something to do. The gorgeous scenery afforded by the iFit training programs make you feel like you can actually travel again.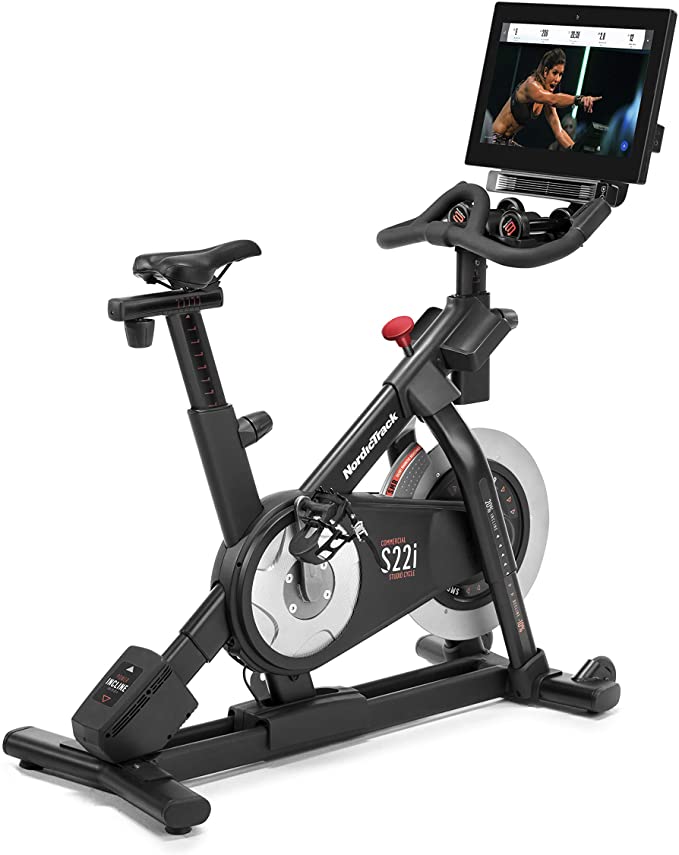 NordicTrack Commercial Studio Cycle — $1,999
What kind equipment do you have in your home gym? Let us know in the comments, and we will update the article with our readers' favorites!
Sparking Interest in Chess, 'The Queen's Gambit' Offers Hope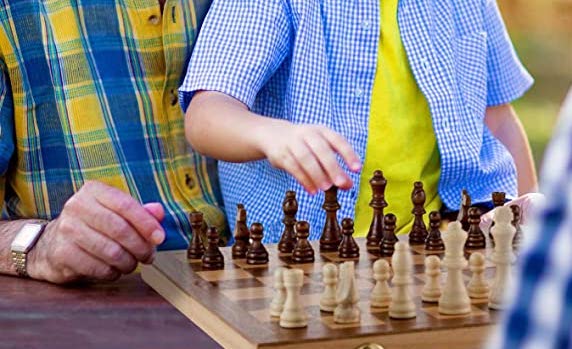 "The Queen's Gambit," the latest hit show from Netflix, could not have come at a better time. As a result of the coronavirus pandemic, millions of people are not only starving for content but also for more active diversions to help them occupy their time.
"The Queen's Gambit" fills both of these voids. To start, it is a short but meaty 7-episode mini-series, beautifully shot and rife with interesting situations for a viewer to imagine herself in. Perhaps more importantly, it introduces a whole new generation to the game of kings. According to news reports, chess sets have been flying off the (virtual) shelves since the series dropped on Netflix. The New York Times even features on article on how to make your own chess set at home, for those who can't find one available online.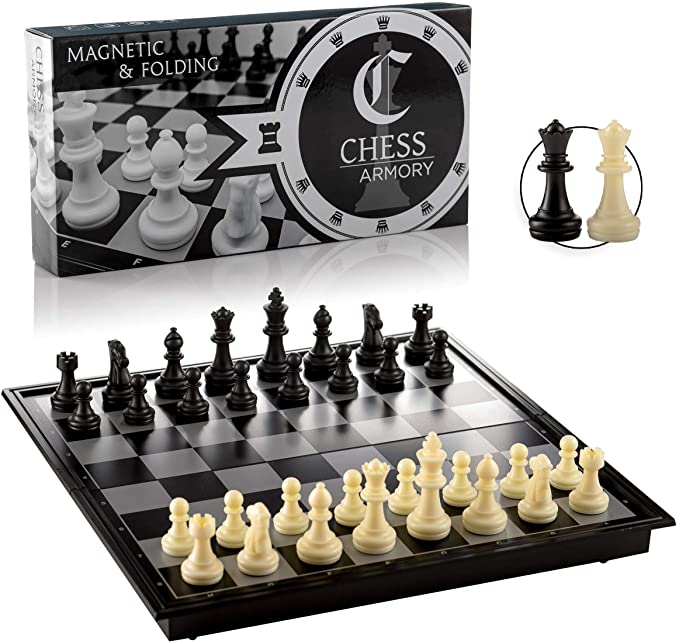 Chess Armory Travel Chess Set 9.5″ x 9.5″- Plastic Chess Set with Folding Magnetic Chess Board, Staunton Chess Pieces, & Storage Box – Portable Chess Set Board Game — $14.99
The numbers are jarring. Sales of chess sets were already on the rise at the start of the pandemic. You may remember a slate of articles from the spring detailing celebrities, such as Arnold Schwarzenegger and Giannis Antetokounmpo, who were spending their time in quarantine playing the game. (Chess's famous fans were not limited to those with impossible to spell names; presidential candidates Joe Biden and Bernie Sanders were also said to have played.) But since "The Queen's Gambit," chess set sales have skyrocketed anywhere from 125% to 1,048%.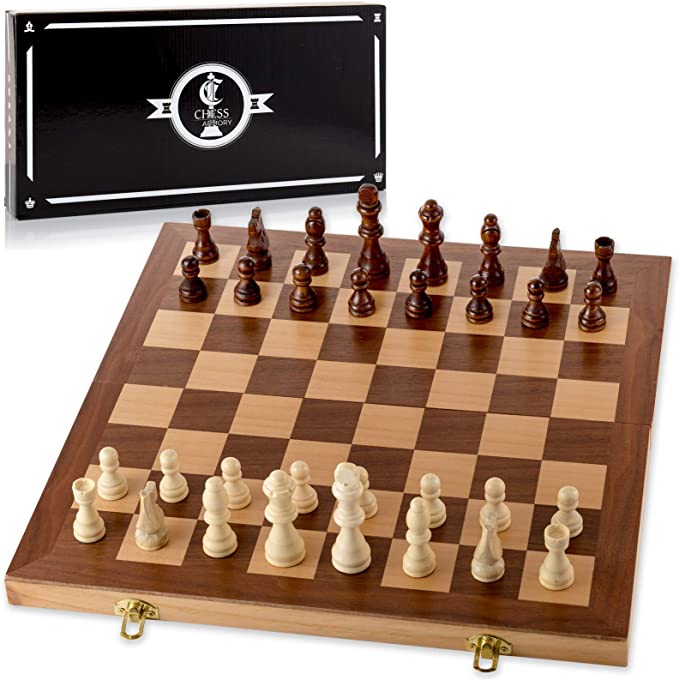 Chess Armory 15″ Wooden Chess Set with Felted Game Board Interior for Storage — $28.99
This is nothing if not an extremely positive development. After reading dispiriting stories about how the nation's young ones are wiling away the hours on online video game platforms like Roblox and Fortnite, or else watching other people's content on TikTok and YouTube, it is nice to see people take up a hobby that requires them to use their brains. You don't need to be able to think as many moves ahead as Beth Harmon or Benny Watts to get something out of playing chess. Furthermore, chess is a game that bridges generational gaps. Whether you are a Zoomer or a Boomer, your learning curve will be exactly the same. If there is something our society needs more of, it is spending time with those with different life experiences. Chess can help facilitate that.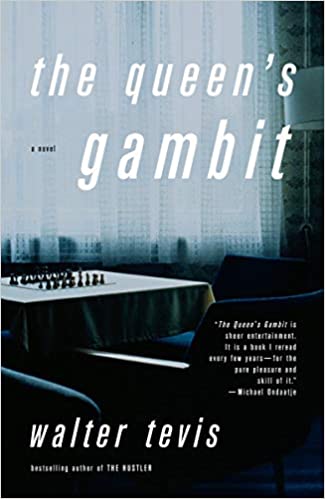 "The Queen's Gambit: A Novel" by Walter Tevis — $11.78
I'm not sure when they starting making "The Queen's Gambit," but I sure am grateful they did. I suppose we also owe a debt of gratitude to Walter Tevis, who wrote the novel the show is based on. Also the author of "The Hustler" and "The Color of Money," Tevis had a knack for cinematic storytelling. I am looking forward to reading "The Queen's Gambit" to see if it can provide yet another outlet for recreation and leisure when we need it most.
Is Callaway Buying Topgolf?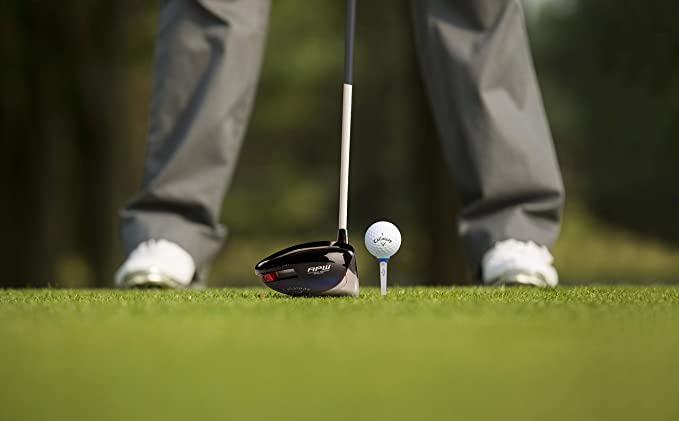 In 2020, many industries have faltered due to the COVID-19 pandemic. Turns out, golf is not one of them. Golf was one of the few recreational activities people were allowed to participate in this past summer, and many people who were not previously golfers decided to take up the sport as a way to stay active. Now that we are butting up against the end of golf season, it is time for many of us to figure out what we are supposed to do in our leisure time.
Callaway, the nation's premier maker of golf equipment, thinks it has the answer. Recent reports indicate that Callaway is close to buying Topgolf. For those who don't know, Topgolf offers an extremely popular golfing experience that does not require you to play 18 (or 9) holes or even to be any good at golf. Instead, you stand on a platform and attempt to hit various virtual markers. With the beer and fraternizing, the experience is somewhat like bowling — albeit the cool and modern bowling a la Lucky Strike, as opposed to the stale and cigarette-laden bowling of "The Big Lebowski."
Unlike some other virtual golfing experiences, Topgolf is outside, and it involves actually hitting golf balls real distances (not into a net that then "projects" the distance). It offers all the good parts of golfing (long drives, alcohol, friends) and removes the slogs (walking long distances, carrying a bag, putting).
How then, if it is basically a glamorized driving range, can Topgolf still be a feasible outing during the wintertime? I've got a two-word answer for you: heated bays. Giant space heaters warm the seating areas, effectively allowing you to up your golf game well into the winter.
We'll see if the Callaway-Topgolf deal actually goes through. But if it does, you can expect A LOT of synergy at the Topgolf near you. If you are new to the game, now might be the time to get look into Strata, Callaway's beginner golf set, and start practicing: