How Do You Charge The New iPhone 12?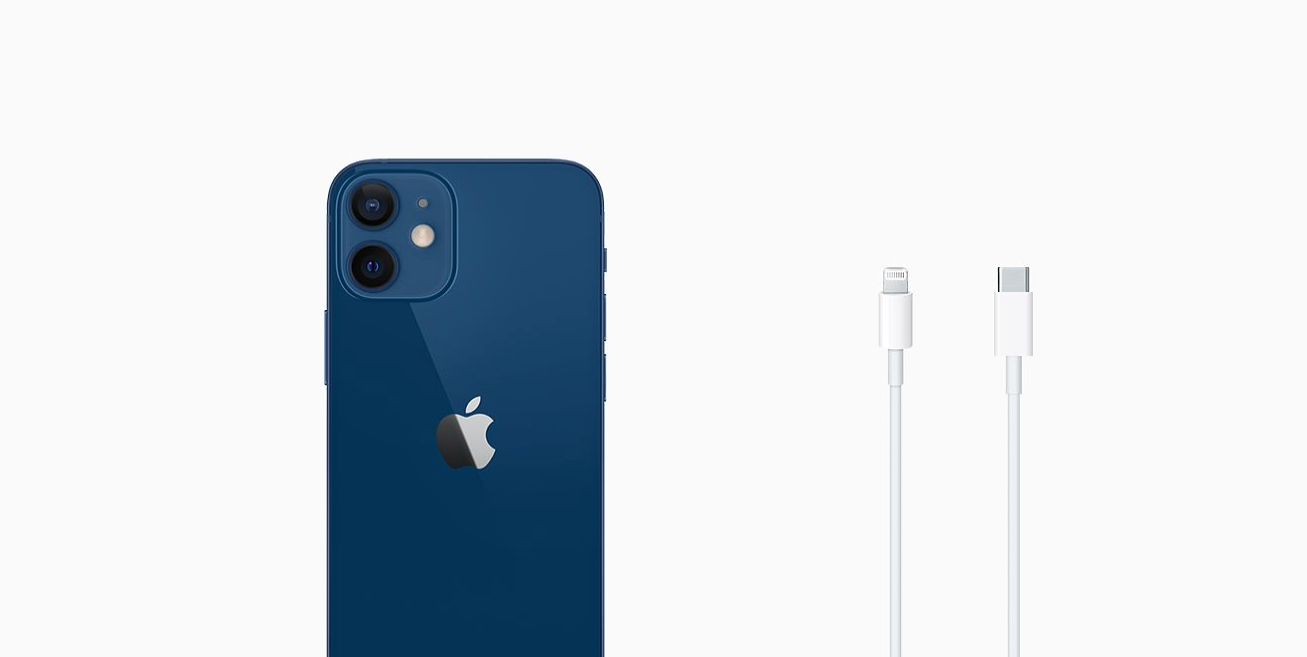 If you had told techies in advance that Apple would be getting rid of its 5W power brick in its iPhone 12 (and iPhone 12 Pro) release, they likely would have been ecstatic. If you had mentioned that it did in fact come with a USB-C cable, they would have been over the moon, thinking that their prayers had finally been answered.
Unfortunately, they would have been wrong. Unlike the new iPad Pro, the latest iPhone does not have a USB-C port for charging. In fact, it has the same old lightning port, and the cable that it comes with is a USB-C to lightning cord. It does not include a USB-C block to plug that cord into.
This result is not satisfying to anybody. For tech people, it means they still have to lug around another cord specifically for their iPhone, as opposed to just using USB-C for all their devices. For everybody else, they are likely going to buy their new phone and immediately wonder how on earth they are going to charge it. Unless they have one of newer MacBooks, they probably do not have a USB-C port lying around their house.
I know this from experience. A member of my household has a pair of noise canceling bluetooth headphones, the Tribit QuietPlus 72. They work really well for him, and with 30 hours of playtime, he can go several days without charging them. When they die, however, he is out of luck. The first time it happened, he spent over an hour digging through his desk trying to find some cable that could charge it. When he finally found the one it came with, he was flabbergasted. Because it is USB-C, he could connect it to the headphones but had no way to connect it to a power source.
Since I have a MacBook Air, he can use my USB-C charger for his headphones. Now, every few days, he comes to me in need of some juice. This situation is going to play out over and over again in households around the country when the iPhone 12 is finally delivered to their door.
Of course, you can solve this money by handing over more money to Apple. If you don't already own one, you can buy their 20-Watt USB-C adapter for $20. Or, if you want to be really fancy, you can buy their MagSafe charger for $40.
What? You thought you it was only going to cost you $800?
With Daylight Savings Time Ending, It May Be Time For A SAD Lamp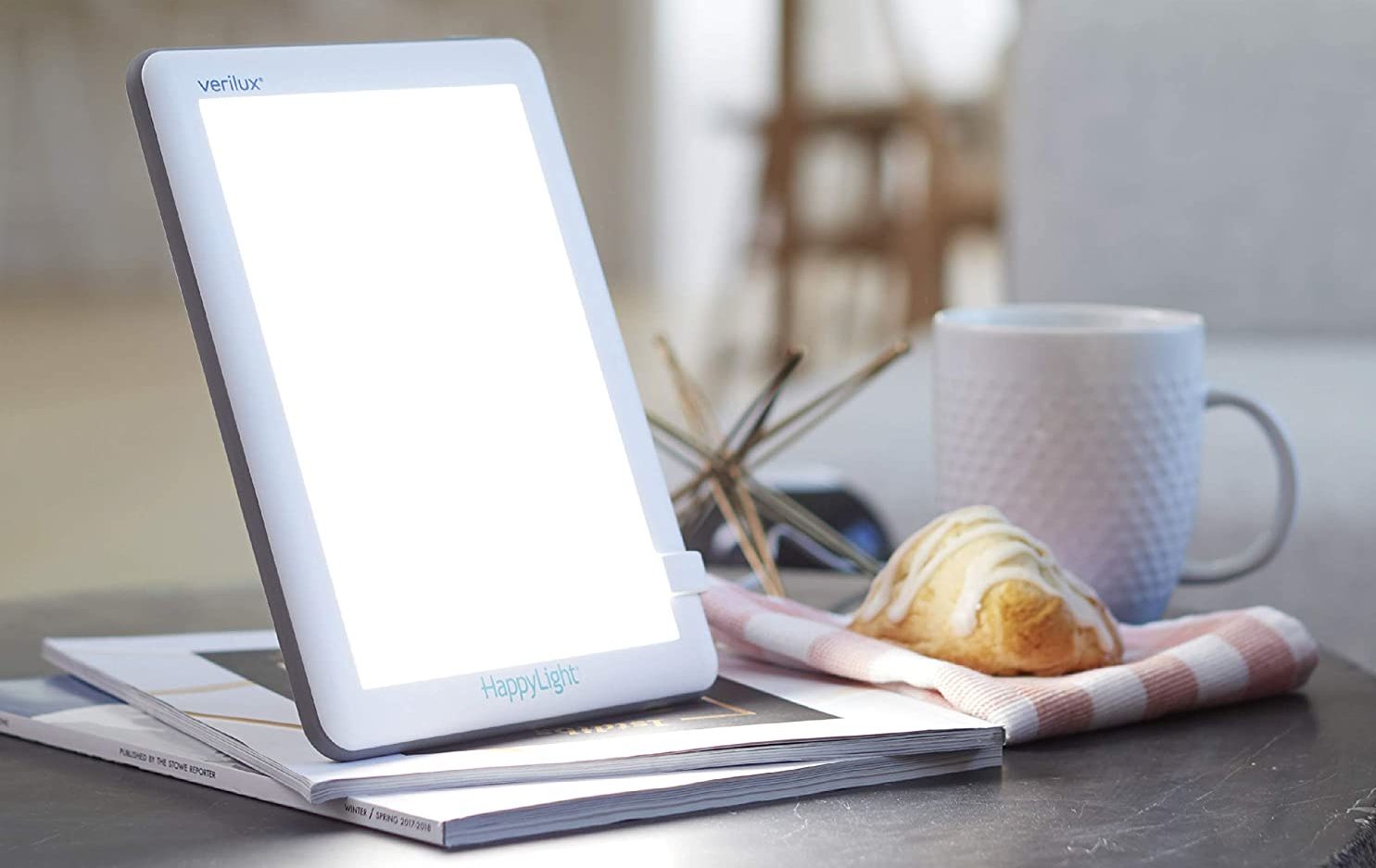 I am not a licensed psychiatrist, so I am not going to weigh in on whether Seasonal Affective Disorder is a legitimate mood disorder, as opposed to a normal human response to a change in seasons. But I will say that whoever named it obviously thought it was a joke – there is no way you can tall someone you are "SAD" and expect the sympathy that traditionally accompanies revelations of mental illness.
Whether you actually suffer from clinical depression or just would prefer more sunlit hours in a day, now is the time of year to start preparing for the winter blues. Daylight Savings Time is ending this weekend, which is the government's way of telling you it does not want you to be happy when you get off work in the evenings.
In theory, SAD lamps can help. Contrary to their name, SAD lamps are not designed to bring you further down into the dumps but instead to make you happy. Maybe they should call them HAPPY lamps. I'll let the professionals to come up with some appropriate backronym for that like they obviously did with Season Affective Disorder all those years ago.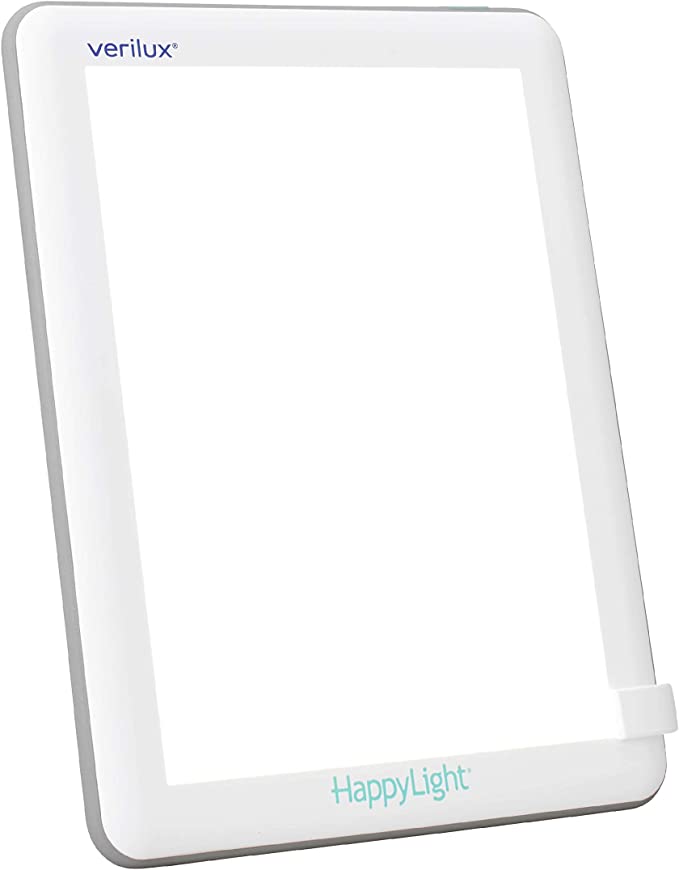 Verilux® HappyLight® Lucent – UV-Free LED Light Therapy Lamp, Bright White with 10,000 Lux, Detachable Stand, and Wall Mountable — $39.99
SAD lamps are useful for so-called "light therapy." Again, I'm not a doctor, so I do not know exactly how they work, besides the crucial fact that they are meant to mimic daylight while filtering out UV rays. Putting one in your home can help you combat the effects of earlier and earlier sunsets, and maybe even trick your brain into thinking you live in Florida. SAD lamps aren't very expensive, so if your mood ever starts to sag (especially going into the holidays without being surrounded by family), you might as well give it a go.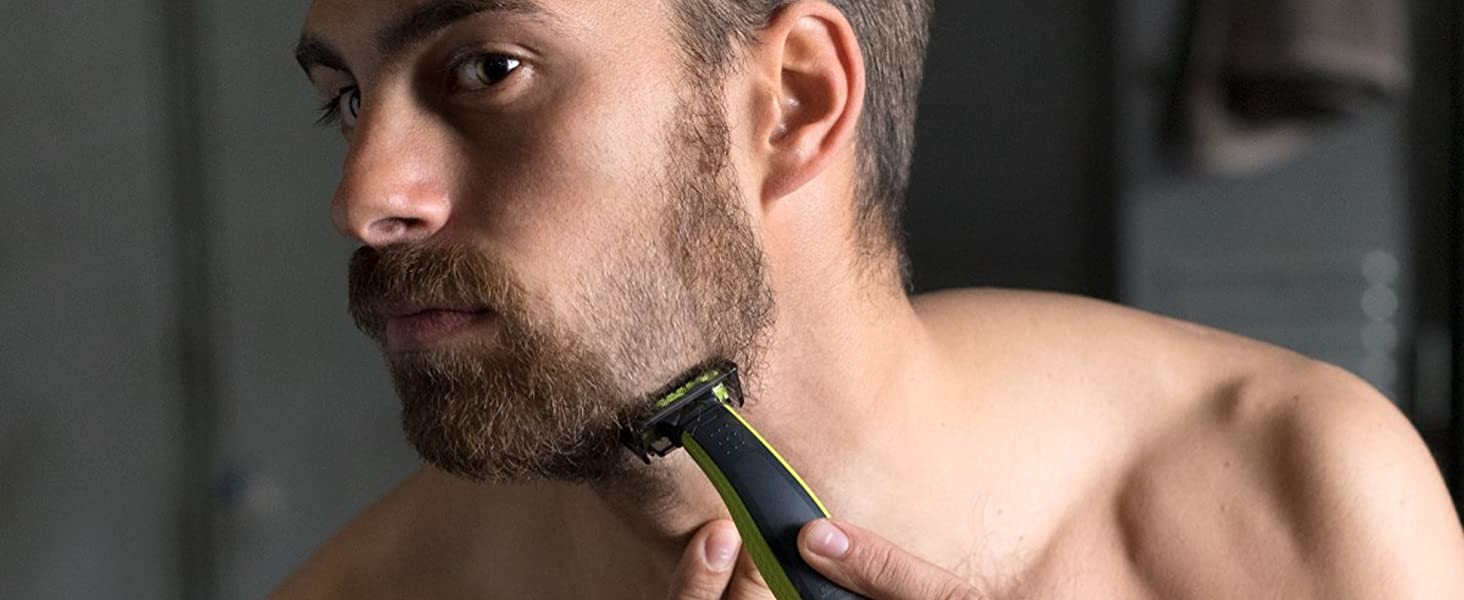 Even though they might not admit it, every dad wants a little something special for Father's Day. Finding a great gift that won't get lost in the closet is never an easy task. Luckily, we've got you covered when it comes to finding the right gift for the important men in your lives.
1.Wireless Charging Station, $26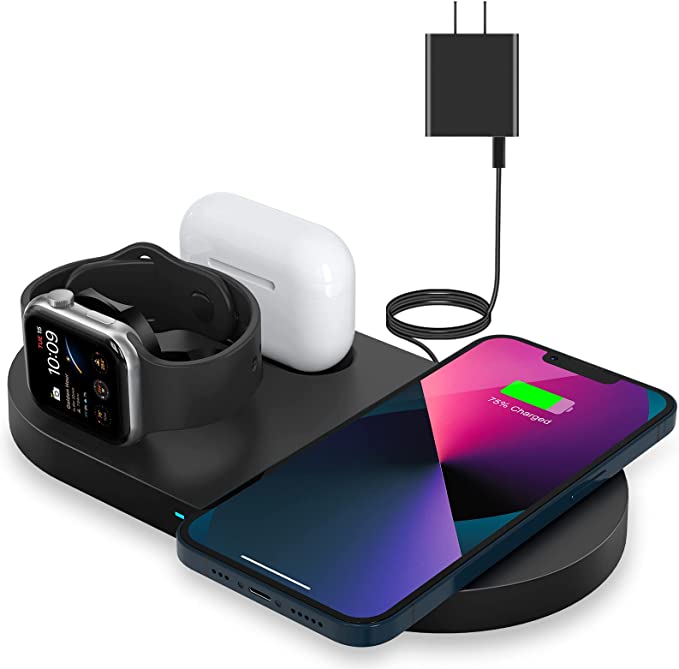 Wireless Charger, Wireless Charging Station Compatible with iPhone 13/12/12 Pro/11/11 Pro Max/XS Max/XR/X /8 Plus/SE, Fast Charging Pad Dock for iWatch 6/5/4/3/2/se, AirPods 1/2 /Pro (with Adapter) — $26.99
Why does it seem like dads are always complaining about draining batteries? You know dads; at this point, they own all the devices: smartwatch, smartphone, earphones. This sleek, wireless charger is ultra-fast and can charge multiple devices at once including an Apple Watch and AirPods.
2. Philips Norelco OneBlade Hybrid Electric Trimmer and Shaver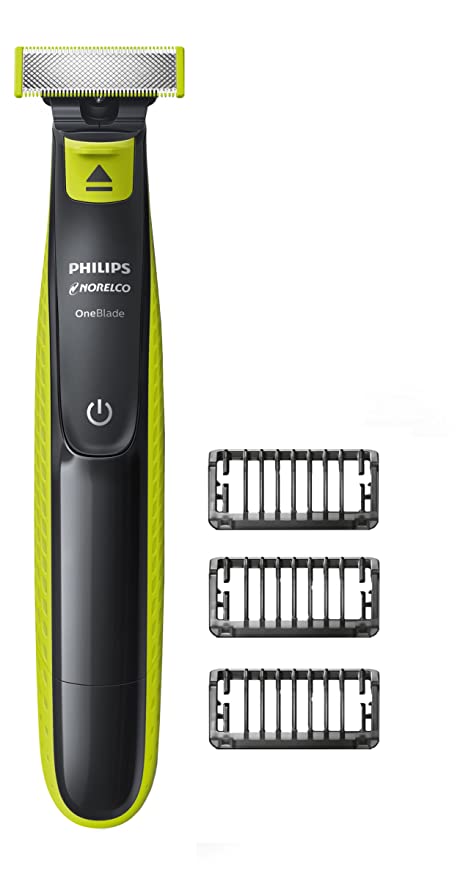 Philips Norelco OneBlade Hybrid Electric Trimmer and Shaver, Frustration Free Packaging, QP2520/90 — $34.99
What man doesn't like a clean shave? This rechargeable OneBlade can trim, edge, and shave any length of hair. A single (obviously replaceable) blade will last up to four full months.
3. Alpha Grillers Grill Set Heavy Duty BBQ Accessories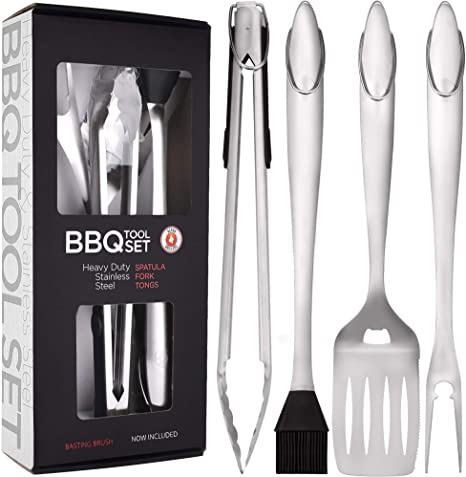 Alpha Grillers Grill Set Heavy Duty BBQ Accessories – BBQ Tool Set 4pc Grill Accessories with Spatula, Fork, Brush & BBQ Tongs – Gifts for Dad Durable, Stainless Steel Grill Tools — $39.99
A man and his grill. It seems to be a primal instinct for men to gravitate toward fire and meat, which makes grill accessories a perfect gift for this special day. These extra thick, solid stainless steel BBQ utensils are sure to make any man happy on Father's Day. With comfortable silicone grips, these barbecue tools will never rust.
4. Highball & Chaser Elite 6-Piece Cocktail Shaker Set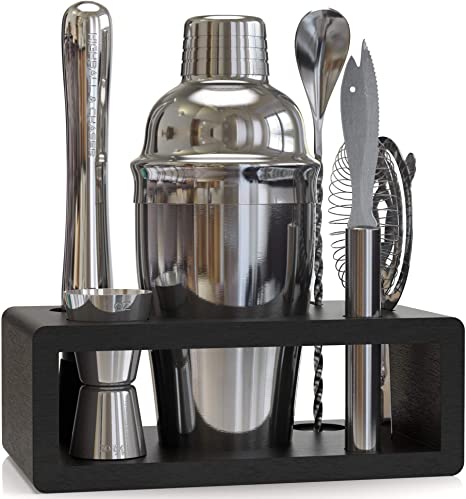 Highball & Chaser Elite 6-Piece Cocktail Shaker Set: Complete Bartender Kit for Home Bar Stainless Steel Mixology Bartender Kit with Stand Cocktail Set for Beginners | Plus E-Book with 30 Recipes — $32.95
You truly cannot go wrong when it comes to a reliable bartending set. Whether for some Manhattans or a G&T, it is important to have the right tools to make great drinks. This elite set comes with an 18 oz cocktail shaker that is leakproof and easy to remove. All of the bartender tools are stainless steel and dishwasher-safe.
How To Listen To CDs Without A CD Player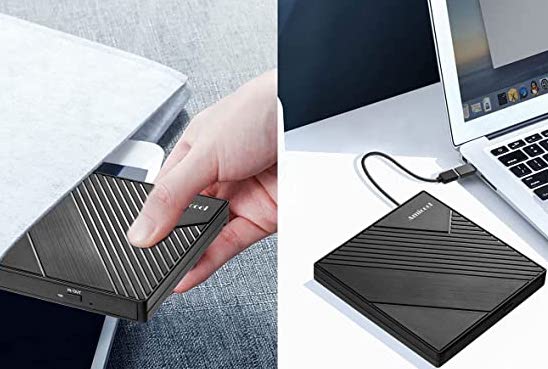 In the Year of Our Lord 2022, apparently CDs are still being produced. I have been brushing up on my foreign language skills recently, and most textbooks you can buy online boast that they come with an audio component to practice your listening comprehension. For some, that means recordings that can be accessed via QR code or URL. For others, it means they stick a CD in a pouch attached to the back page of the book.
Why they do this I have no idea. Presumably they do not want to pay hosting fees to maintain a website with the audio files. Whatever the reason, it is extremely annoying. How do they expect their customers to use the CDs? These days, people are more likely to own a record player than a CD player. Unless you happen to have an old PS3 lying around, the only place you might have a CD player is in your car. These publishers can't honestly think people are going to drive around every time they want a language lesson, right? In addition to being a big hassle, that also seems rather unsafe.
All of this is to say that I had to go to Amazon and purchase a CD player. At first I bought a portable CD player, perhaps in an unconscious nod to the good times I had growing up listening to my Sony Walkman.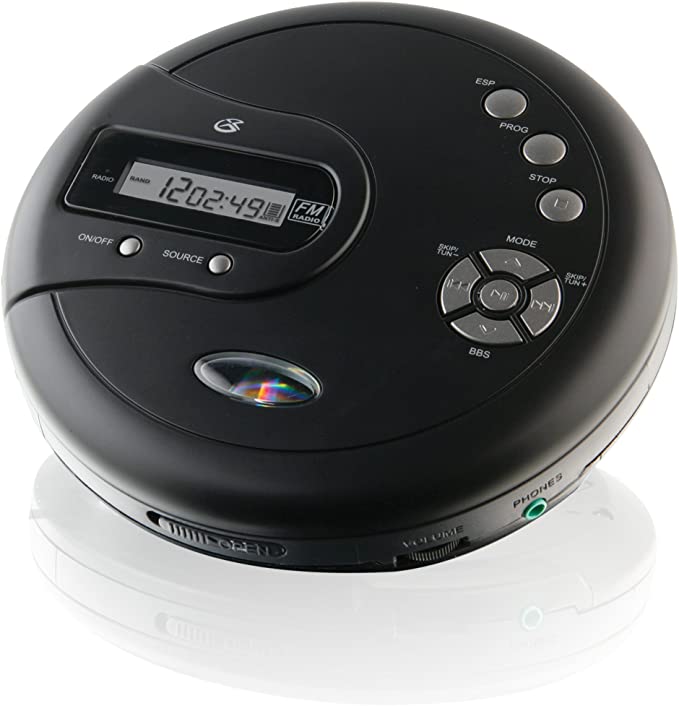 GPX PC332B Portable CD Player with Anti-Skip Protection, FM Radio and Stereo Earbuds – Black — $23.83
When it arrived, I was excited to finally get back to my language learning. Unfortunately, the thing turned out to be a piece of junk. It does not work at all. I put in the batteries and my CD, and it turned on. But no matter what buttons I pressed it would not actually produce any sound. I tried both the cheap earbuds it came with as well as my own, both to no avail. In short, do NOT buy this CD player.
Back to the drawing board. I started searching again on Amazon and decided to try a different route. At first I was leery of buying a CD-ROM drive to attach to my laptop. I figured that already spend enough time each day glued to my computer screen, so why tether myself if I didn't have to? But all the CD players with the best reviews were that type, so I bit the bullet and bought this one: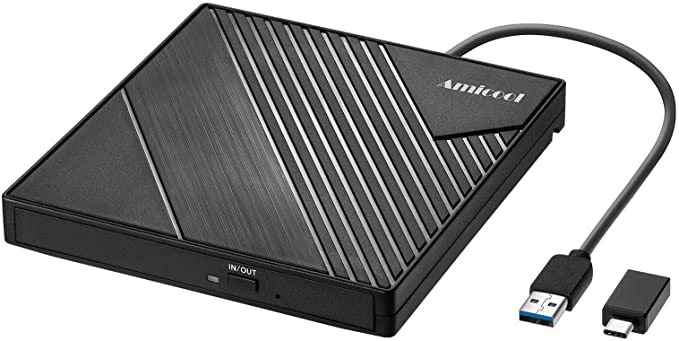 External DVD Drive USB 3.0 USB C CD Burner Amicool CD/DVD +/-RW Optical Drive,Slim Portable DVD CD ROM Rewriter Writer Duplicator for Laptop Desktop PC Windows 10/8/7 MacBook Mac Linux OS Apple — $24.99
Thank God I did! The Amicool external CD-ROM exceeded all my expectations. I was worried about having to mess with some sort of installation software, but it turned out to be truly plug-and-play. Importantly, it comes with a USB-C adapter. (Watch out: A lot of the available options only have a traditional USB-A plug, useless if you are using a MacBook.) I was able to listen to the audio files as soon as I inserted the CD. Success!
If this were all the CD player did, I would give it my seal of approval. But I haven't even mentioned the best part. As soon as you play a track from the CD, iTunes (or whatever Apple is calling its music software these days) immediately uploads and stores it. Remember how I said I didn't want to have to sit in front of my computer more than I had to? That is not a problem if the sound files are always in your Music app. That means you can listen to them on your iPhone or iPad wherever and whenever you please. Happy listening!