This Equipment Will Help You Shed Those COVID Pounds In The New Year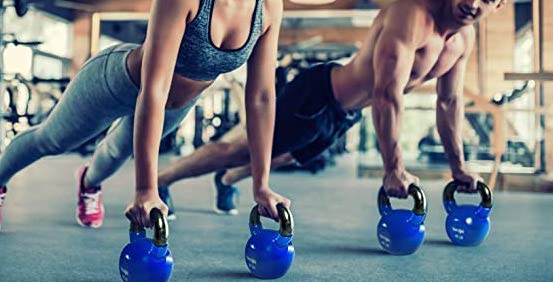 In many ways 2020 felt like it lasted forever. But in at least one important sense, it seemed to spiral out of control. With forced lockdowns turning the day's longest commute into a trip to the refrigerator, it is no wonder that many Americans gained weight during the pandemic. Even people who were indefatigable in their efforts to stay in shape pre-COVID have found themselves chubbier than they were one year ago. Did anyone actually fulfill their 2020 New Year's resolutions? It would have taken a herculean commitment to do so.
Maybe that will make New Year's resolutions all that much easier to stick to in 2021? Let's hope so. If your goal is to lose weight, then it should be both an added comfort as well as extra motivation to know that you yourself were at that target weight not all that long ago. Still, it will help to have tools available to help you with the task ahead.
To start, make sure you own a scale. In the past, many people have relied on the scales at the gym to track their weight loss journey. With most gyms closed, it is time for you to get one into your home.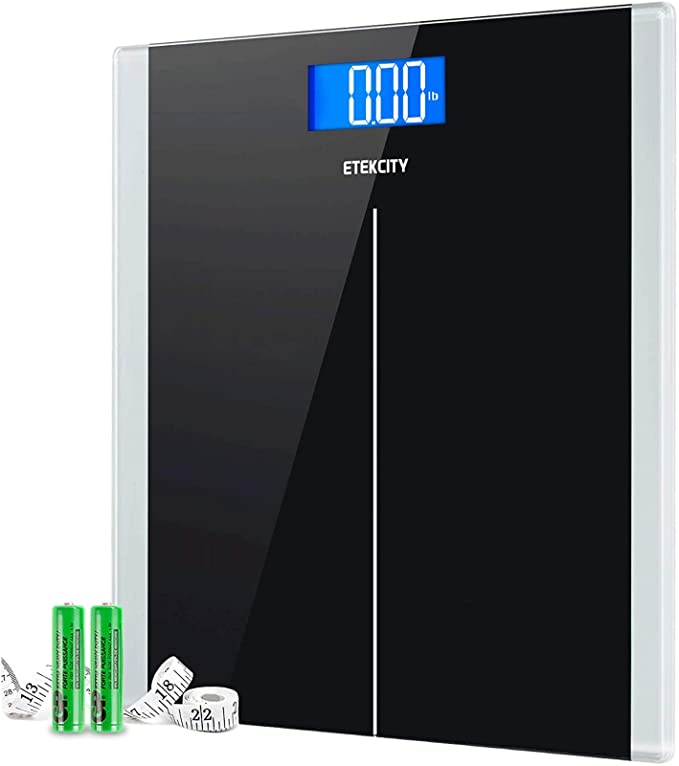 Etekcity Digital Body Weight Bathroom Scale with Step-On Technology, 400 Lb, Body Tape Measure Included — $19.99
Gym equipment will also be of use. Even after all this time, free weights are hard to come by. So if you see ones available for immediate delivery on Amazon, you should jump at the chance to build your home gym.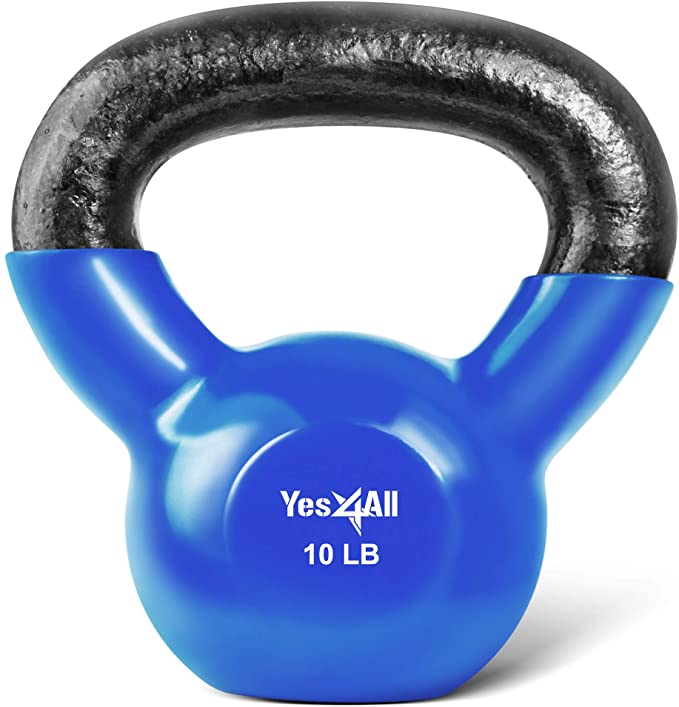 Yes4All Vinyl Coated Kettlebells – Weight Available: 5, 10, 15, 20, 25, 30, 35, 40, 45, 50 lbs — $18.15
To really shed the pounds, you are going to need cardio equipment. My family has a NordicTrack stationary bike, complete with digital iFit personal training. Not only has it helped us stave off serious obesity, but it also gives us something to do. The gorgeous scenery afforded by the iFit training programs make you feel like you can actually travel again.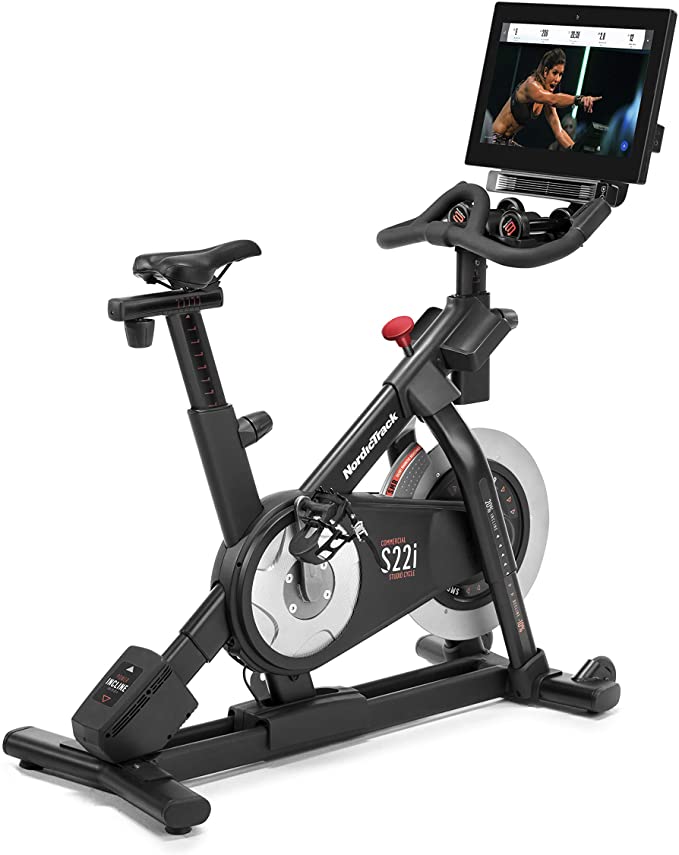 NordicTrack Commercial Studio Cycle — $1,999
What kind equipment do you have in your home gym? Let us know in the comments, and we will update the article with our readers' favorites!
Hula Hoops Are Back, Now As Fitness Equipment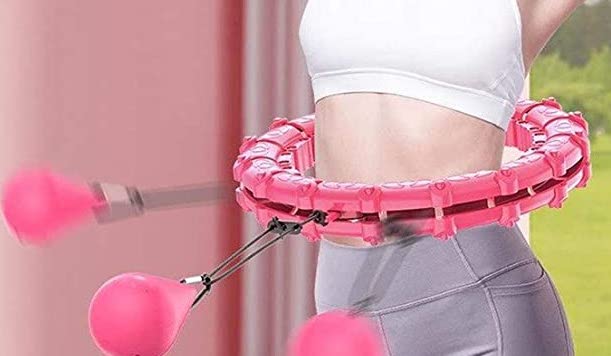 Home gym equipment has been a popular pandemic buy, with huge consumer demand (and resulting shipping delays) on everything from kettle bells to exercise bikes. (Not to mention, strangely, interactive mirrors.)
With gyms closed most of the last year, a desire for the sort of workout equipment found there shouldn't be terribly surprising. What is a bit of a shock, however, is the recent explosion in Hula Hoops. As with everything popular these days, the Hula Hoop resurgence can be attributed to TikTok.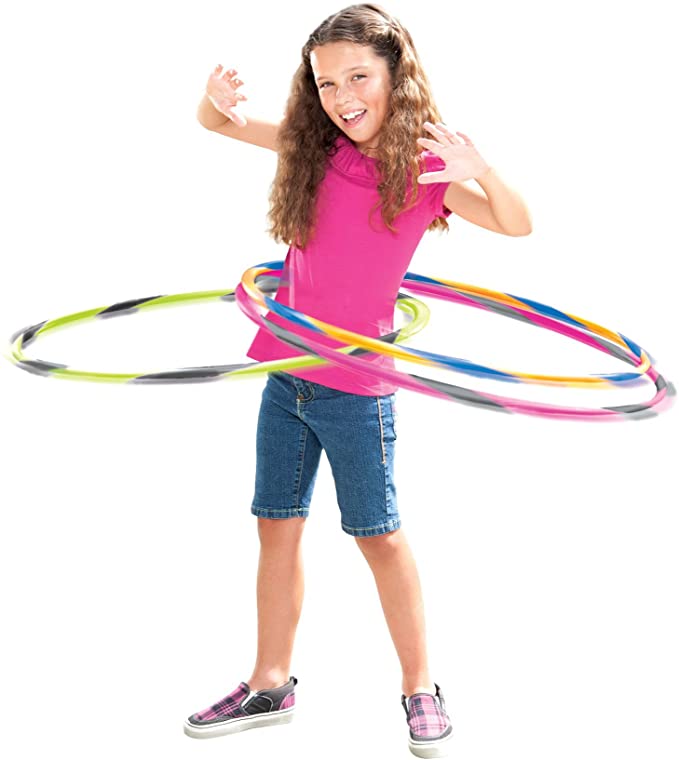 Wham-O 81553 Original Striped Hula Hoop — $29.99
People may take up Hula Hooping because it is fun, but as long as you get one of the weighted ones, it actually makes for a great workout. Using a weighted Hula Hoop can strengthen your core muscles and even lead to weight loss.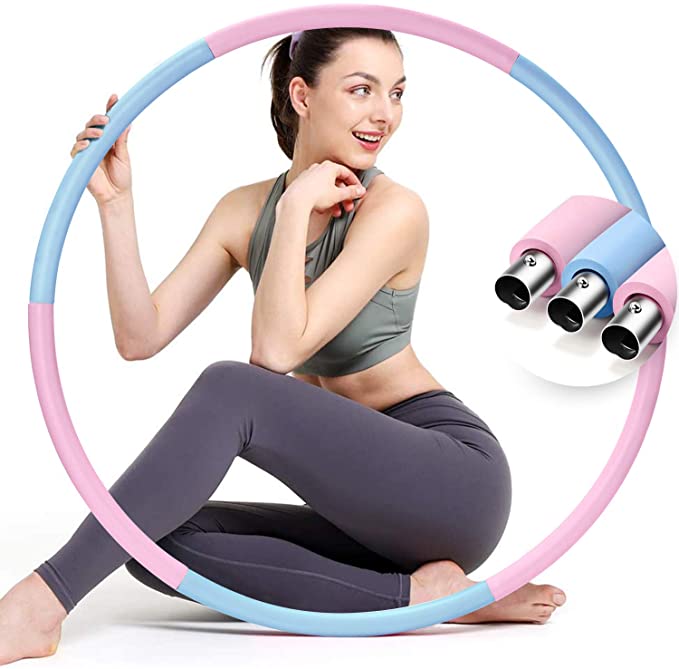 colorfarm Weighted Fitness Exercise Hoop TIK Tok Weight Loss Sports Exercise Hoops Detachable Design 6 Sections Stainless Steel Tube Workout Equipment for Women Men — $39.99
Since the toy first emerged as a fad in the 1950s, the biggest innovation in Hula Hoops is undoubtedly the "smaller hoop with weighted ball" model. These allow you to repeat the familiar motion in a more controlled manner. Most importantly, they never fall, no matter how uncoordinated you are.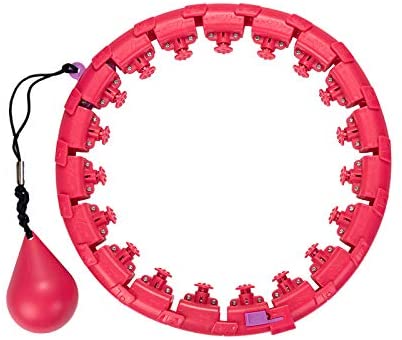 Weighted Hula Hoops for Adults Exercise Removable Multiple Assembly Design Professional Fitness Hula Hoop Brings Perfect Figure-Pink — $55.98
For those literally trying to get back into the swing of things, that just might be the perfect place to start.
NAIPO Massage Guns Are Affordable And Effective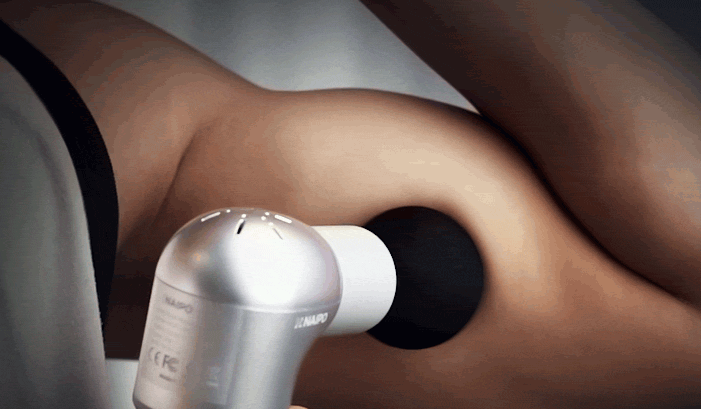 We have written about NAIPO massagers in the past, specifically recommending the oFlexiSpa and the oCuddle (we even did a video review of the latter). Now, as you prepare for a more active spring and summer to shed the pounds put on during COVID, let's take a moment to consider their percussive massagers.
NAIPO is a relative newcomer at the percussive massager game, but it could not have come at a better time. Unfortunately, many people let their fitness regiment lapse during the past year, only now ready to get back in the swing of things and make up for lost time. But exercise doesn't work like that. Anyone who tries to immediately return to their pre-pandemic routine after a year of inactivity is going to find herself very, very sore.
Everyone knows the gold standard of percussive massagers is the Theragun. But surprise! Not everyone wants to spend $600 on a device like this, no matter how good it claims to be. That's where NAIPO comes in.
NAIPO's flagship percussive massager costs just $130, a bargain compared to some of its upper-end competitors in the massage space. Despite being relatively inexpensive, it delivers on quality. Over 3,500 customers have reviewed it (which is itself a crazy fact considering it has only been around for about a year), and 89% of them gave it a perfect 5 out of 5 stars. That's good for a 4.8-star overall rating. NAIPO's percussive massager comes with 5 interchangeable heads: big ball, U-shape, Bullet, Flat and cushion—each designed to fulfill a different role in your massage experience.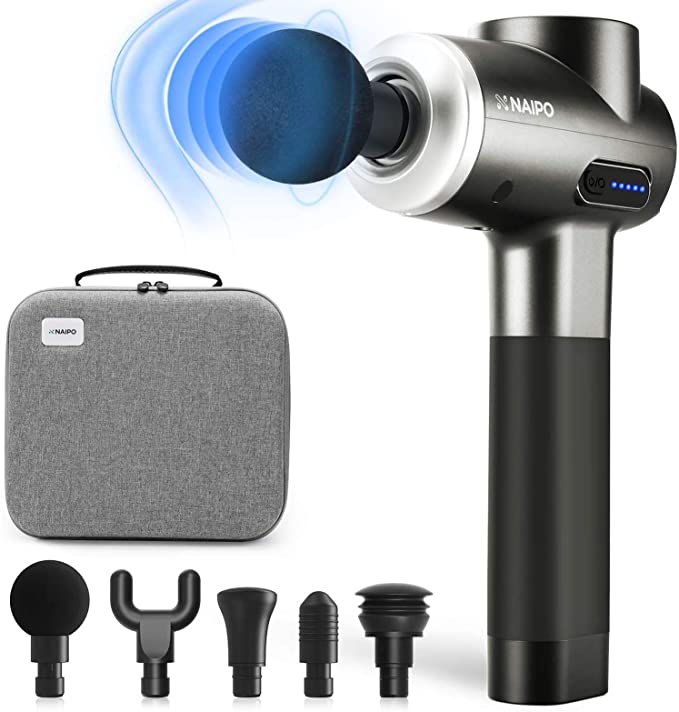 Naipo Massage Gun Deep Tissue Percussion Muscle Massager Handheld Electric Massager for Pain Relief Athlete Deep Muscle Relaxation Quiet Brushless Motor Cordless 2lbs Portable with Carrying Case — $129.99
For those who balked at even the $130 price tag, NAIPO also offers a miniature version that goes for just $79.99. Although it comes with only four of the massage heads, its basic shape makes it extremely convenient to use on most body parts. And since it is smaller and lighter, it makes for a perfect companion to help you on-the-go.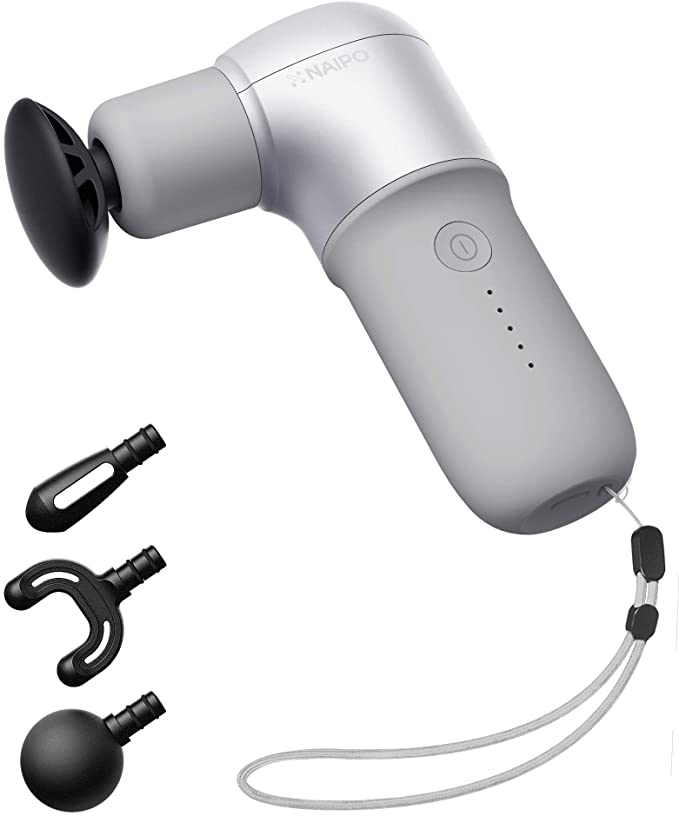 Naipo Mini Massage Gun Portable Deep Tissue Back Massager Electric Handheld Percussion Massagers Muscle Soreness Relief, Ergonomic Handle, USB Charging for Gym Office Home — $79.99
In a recent article assessing the best massage guns available, CNET declared this one the "Best Small and Light Gun." Not only did the reviewer, Rick Broida, appreciate the comfortable grip, but he specifically noted that it provides "more percussive force than you'd expect." This just might be the help you are looking for in easing your aches and pains quickly yet effectively.
Get Your Water Bottles and Tumblers Ready For Summer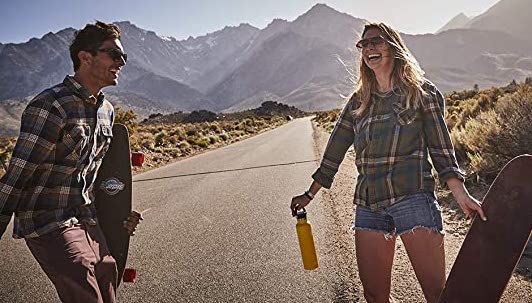 Knock on wood, but it seems that there may be light at the end of the COVID tunnel. If all goes well, this summer might approach something resembling normalcy. Still, there is no question that life will never quite be the same. We are all likely to care more about cleanliness and sanitation going forward, which is probably a good thing. Now is the time to start thinking about what you'll need to have in order to have the best summer possible.
As you start to venture outside due to the nicer weather, remember to stay hydrated. Hydro Flask vacuum-insulated water bottles were all the rage two years ago, but they did not get much use with everyone stuck at home. Keeping cold beverages cold for up to 24 hours (and hot beverages hot for 12), Hydro Flasks are the perfect companions for summer activities like hiking and camping. They are also useful for just going about town, since it means you do not have to rely on the plasticware of others for your water intake.

Hydro Flask Stainless Steel Vacuum Insulated Sports Water Bottle with Cap, Black, 21 Ounce — $35.95
Of course, water is not the only drink you will be consuming this summer. If you plan on having wine, especially a chilled white wine or a rosé, you are going to want a special wineglass-shaped tumbler. Luckily, they have those as well: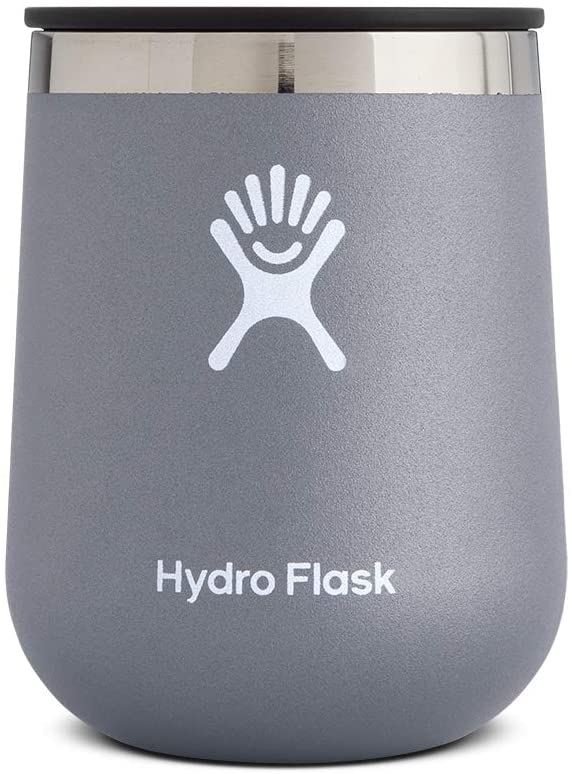 Hydro Flask 10 oz Wine Tumbler – Stainless Steel & Vacuum Insulated – Press-In Lid – Graphite — $48.99
Sadly, if you summer beverage of choice is something more exotic, such as a margarita, your choices are limited. Hydro Flask does not make insulated tumblers in that shape, although a brand called True North does: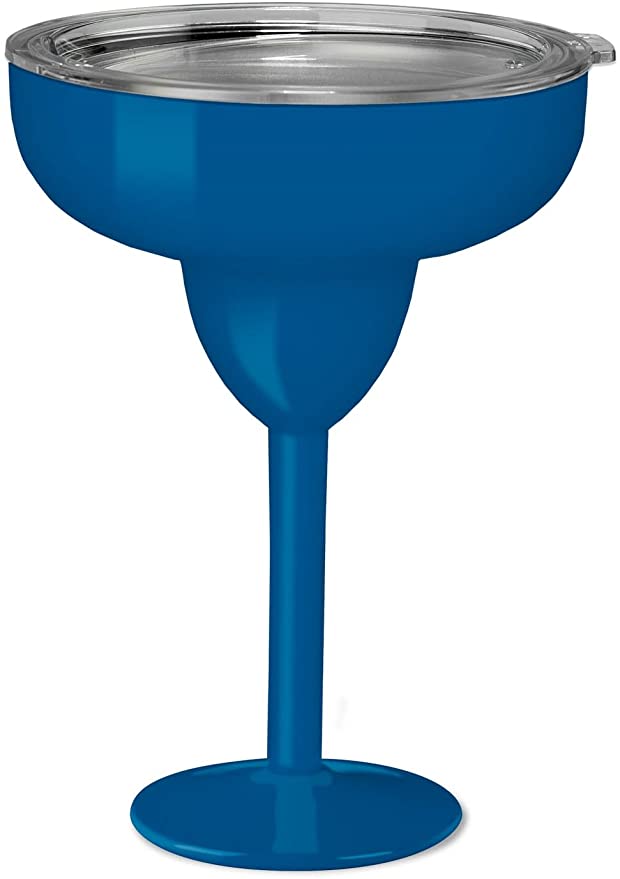 True North Insulated Margarita Glass (Sport Blue) — $36
If you are a martini drinker, you will have to go with a brand like SNOWFOX: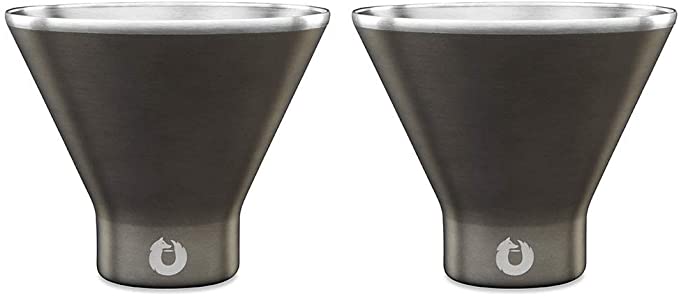 SNOWFOX Elegance Collection Insulated Stainless Steel Martini and Margarita Cocktail Glass, Set of 2, Olive Grey — $34.99
However you decide to spend your summer, be smart and be safe.