Is 'Gorilla Glue Girl' A Viral Ad?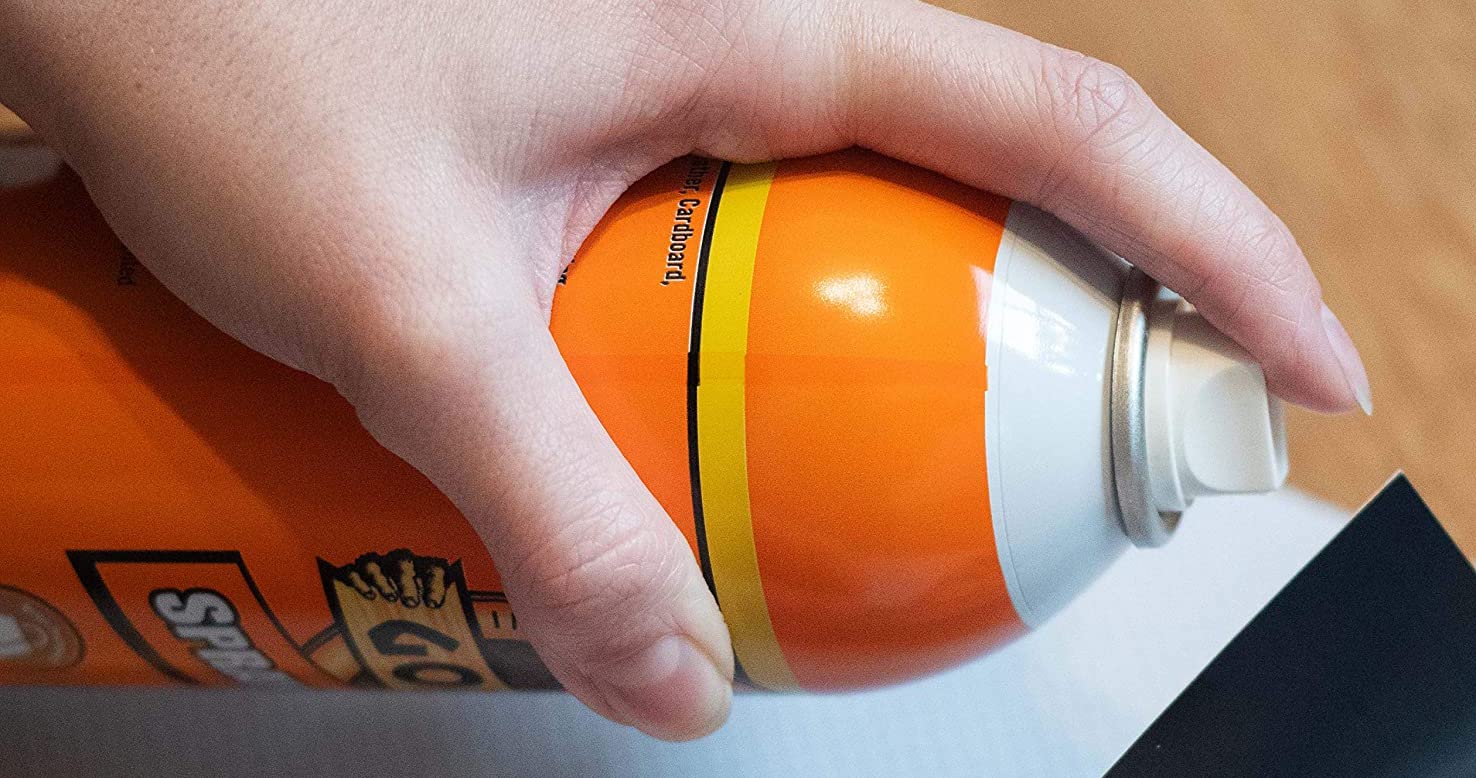 For what seems like weeks, but which has probably been only a few days, the words "Gorilla Glue" are everywhere you turn. Whether your online media diet consists mainly of tabloids, such as TMZ or the New York Post, or more traditional "mainstream" options like the New York Times and CNN, the story about the Louisiana woman formerly known as Tessica Brown has been inescapable.
If you've been living under a rock, Brown first became famous as "Gorilla Glue Girl" on—where else?—TikTok. In a viral video, she explained that her hair had been stuck together for an entire month after she ran out of her usual product and used heavy duty Gorilla Glue adhesive spray instead. Understandably, this caused her much trauma, and she has become a sort of cause célèbre. Famous people like Chance the Rapper have tweeted their support, and total strangers have donated a combined $20,000 on GoFundMe.
Are people serious right now? I have no idea if "Gorilla Glue Girl" is really a Gorilla Glue plant or if she is just extremely stupid, but who in their right mind would douse their hair with Gorilla Glue? Even if you've somehow never heard of the super-strong brand of adhesive, take a look at the name on the bottle! It's not called "Baby Chimp Glue" after all.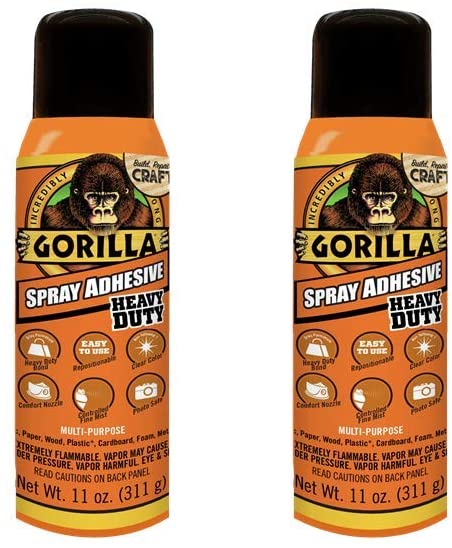 Gorilla Heavy Duty Spray Adhesive, Multipurpose and Repositionable, 11 ounce, Clear, (Pack of 2) — $15.99
Supposedly "Gorilla Glue Girl" is going to sue the company, because although the product contains myriad warnings about keeping away from your eyes, skin and other body parts, hair is notably absent from the disclaimers. This is just like when that idiot sued McDonald's for millions because she did not know the coffee would be hot. Traditionally I root for the little guy against the big bad corporation, which is not likely to suffer from a couple hundred thousand dollar payout, but I'm sorry, someone who sprays their hair full of Gorilla Glue and doesn't expect consequences should not be trusted with any amount money.
At the end of the day, I am still hoping this turns out to be either "guerrilla marketing" on the part of Gorilla Glue (no pun intended). Even whatever that would mean—i.e. the complete capitulation of the so-called news media to the suits at whatever brand agency does Gorilla Glue's ads—is a less depressing thought than the alternative: that someone really did spray their hair with Gorilla Glue and got rewarded for it.
What Is 'Brain Octane Oil'?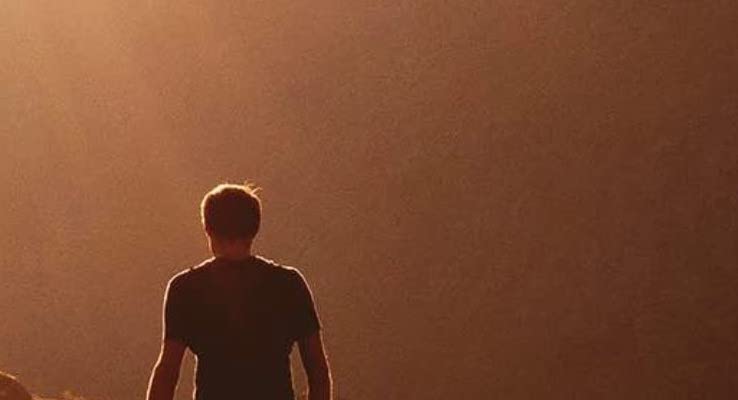 If you don't inhabit the glitzy L.A. world of Orlando Bloom, you may very well have never heard about "Brain Octane Oil" until this weekend. As it happens, brain octane oil is an important part of Bloom's diet, as he mixes it with certain "green powders" for his hair and nails every morning to concoct his very own breakfast of champions.
But what is brain octane oil? Is it even a real thing or something better left to be peddled by the mountebank influencers of Instagram?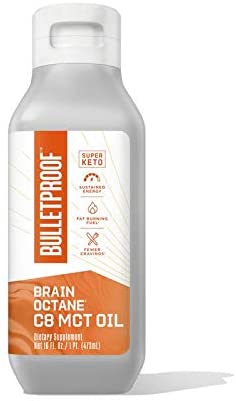 Brain Octane Premium C8 MCT Oil from Non-GMO Coconuts, 14g MCTs, 16 Fl Oz, Bulletproof Keto Supplement for Sustained Energy, Appetite Control, Mental & Physical Energy, Non-GMO, Vegan & Cruelty Free — $29.99
When you look at the most popular Brain Octane Oil for sale on Amazon (which has a 4.5-star rating after over 16,000 customer reviews), you will see that brain octane oil is a MCT oil. That's great, but they don't bother to explain what that means. You might already know this if you follow a ketogenic diet, but for the uninitiated, MCT stands for medium-chain triglyceride. These are healthy forms of saturated fats which actually carry a host of benefits, including helping with weight loss and exercise performance. They are primarily known for the fact that they do not need to be metabolized; they go straight to your liver and provide you energy without having to exert any resources for digestion.
Derived from coconut oil, Brain Octane Oil claims to isolate the cognitive-boosting elements, powering your brain without wasting time or space to process or store the fat. Judging by the thousands of 5-star Amazon reviews, it seems to work.
People talk about putting it in their coffee, then being more productive throughout the day. Even if it is nothing more than the placebo effect, it is clear that Bulletproof's Brain Octane Oil doesn't hurt. It might even be worth a try.
Everyone Is Talking About (And Buying) The Potato Heads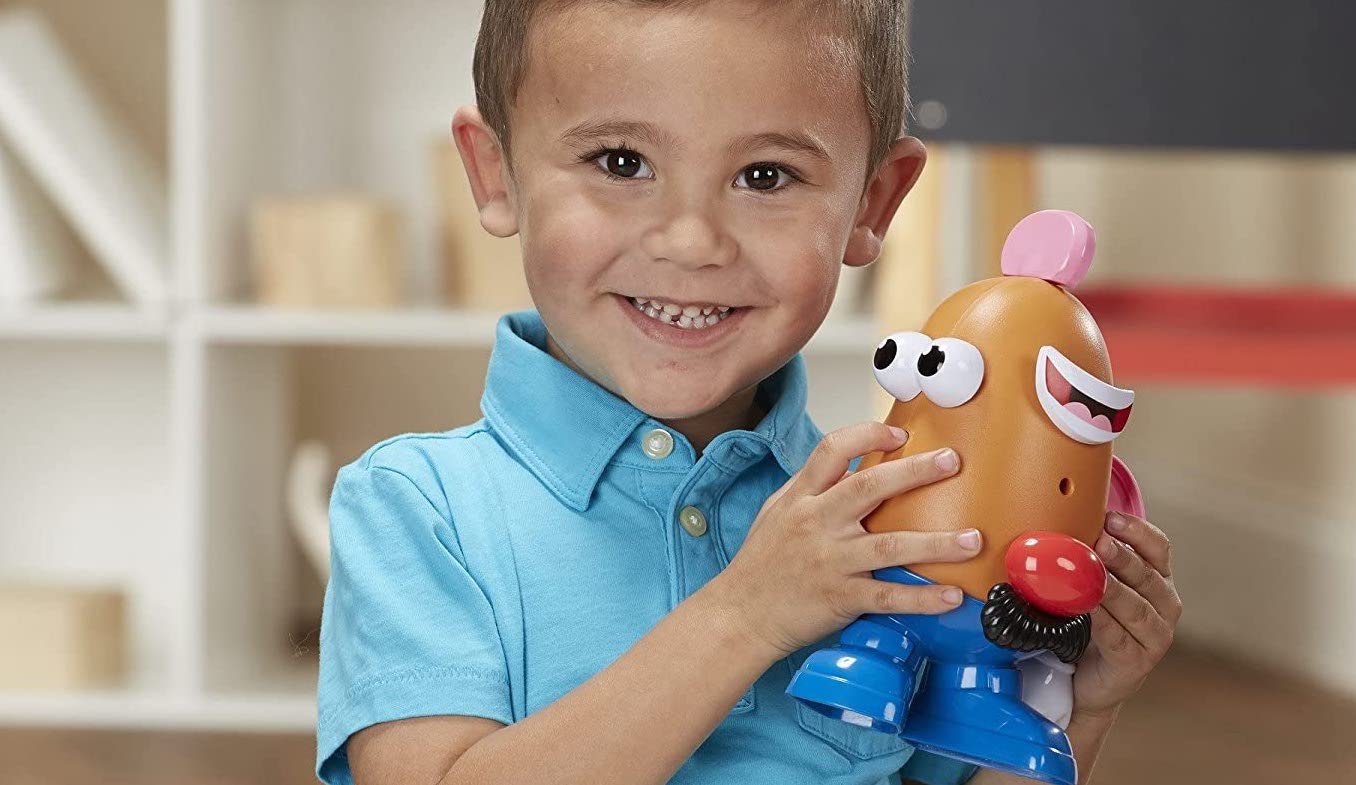 By now you already know this week's big Mr. Potato Head news. Or, I should say, "Potato Head" news. If you haven't seen by now that the iconic toy is relinquishing his "Mister" title, then you have an inoculation from the cultural zeitgeist that is to be envied.
If you are looking for a take on what this means for us as a culture, either positive or negative, I refer you to countless other media sites and blogs. That terrain has been covered to no end, almost as much as racism on this season of "The Bachelor." At this point, it is not particularly interesting. What is interesting, on the either hand, is the effect this announcement has or may have on people's desires to possess Mr. Potato Head toys.
All of a sudden, Mr. Potato Head is sold out. You can only buy a Mr. Potato Head on Amazon from secondary sellers. Right now the second most popular toy on Amazon (after the octopus) is Mrs. Potato Head. Although not currently in stock, Amazon allows you to order it now and have it delivered by the ides of March.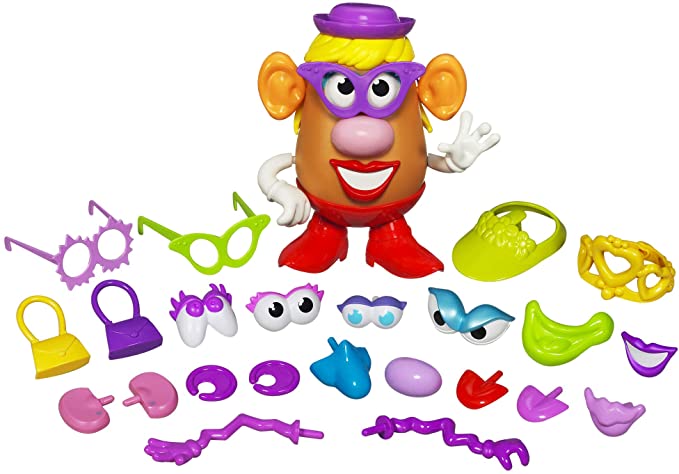 Playskool Mrs. Potato Head Silly Suitcase Parts And Pieces Toddler Toy For Kids (Amazon Exclusive) — $19.99
If public opinion is best ascertained by people's spending habits, what does this say about the general reaction to Hasbro's much ballyhooed announcement? Are shoppers rewarding the owners of the Playskool brand for their courageous stand against traditional family norms? Or is there simply a run on gendered potatoes so people can stock up on the real stuff before it becomes contraband?
All I know is this: Whichever executive cooked up the idea of drafting Mr. Potato Head into the culture war is looking pretty good right about know.
Why Aren't There More Clear Backpacks?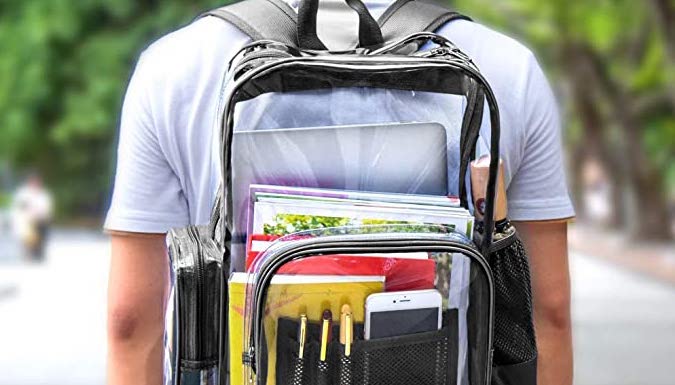 Over the next week or two, in some form or another, the school year is starting across America. School had already changed a great deal in recent years, with rules and regulations requiring clear backpacks and so-called "student resource officers." Add in the precautions necessitated by Covid-19, and you get a school year unlike anything seen before.
The full extent of the effects of social distancing on classroom learning have yet to be revealed. But we do know that students will be monitored like crazy. Clear backpacks are even more of a must, now that school security needs to limit contact with potentially infected individuals. Sadly, even though they've been mandated for years now, the selection of clear backpacks available on Amazon is still wanting. With traditional book bags, you can find a wide selection of stylized gear. With clear backpacks, on the other hand, your choices are basically limited to this perfectly cromulent model by AmazonBasics: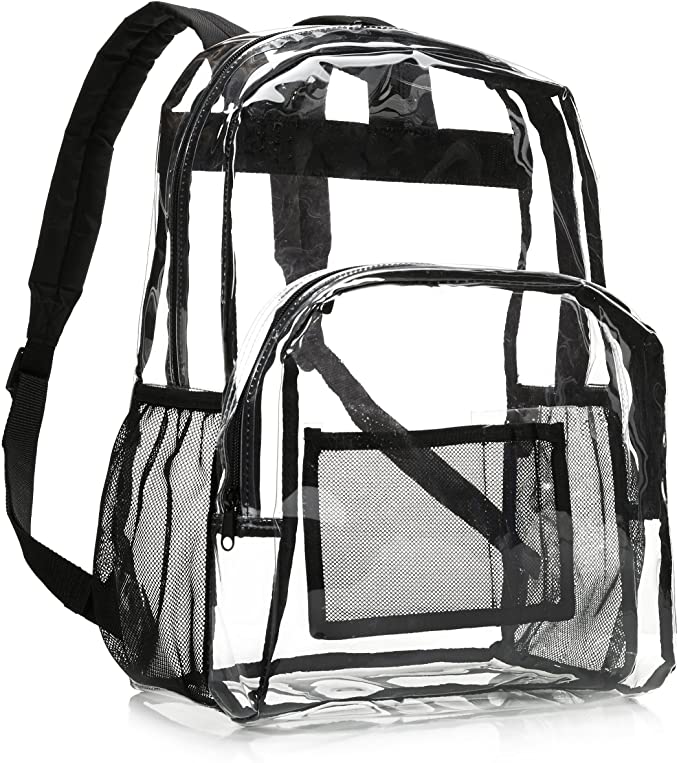 Plus dozens of Chinese imitators like this one from Packism: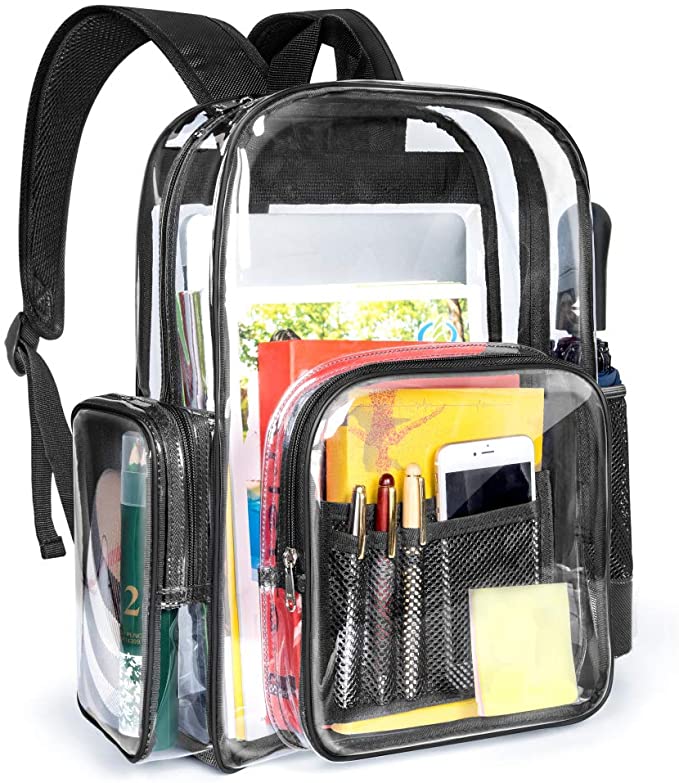 K-Cliffs has developed a solid reputation for clear backpacks, as evidenced by their #1 spot in this Reviewed.com article.
If you ask me, there should be just as much diversity in the offering of clear backpacks as there is in traditional ones. One need not don a tinfoil hat to foresee a near future in which clear backpacks are mandated everywhere. Hopefully by then the consumer will at least get more of a choice in the matter.