Happy (Chinese) New Year!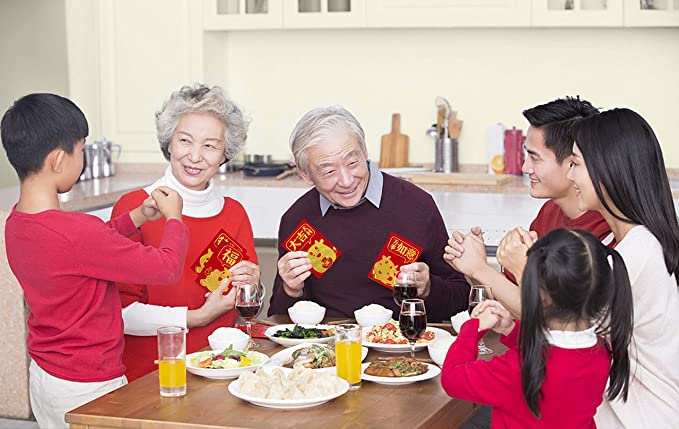 新年快乐!
So long, "Year of the Rat." Hello, "Year of the Ox." Today, February 12, is officially the start of the Chinese New Year, as well as the lunar New Year in other Asian cultures.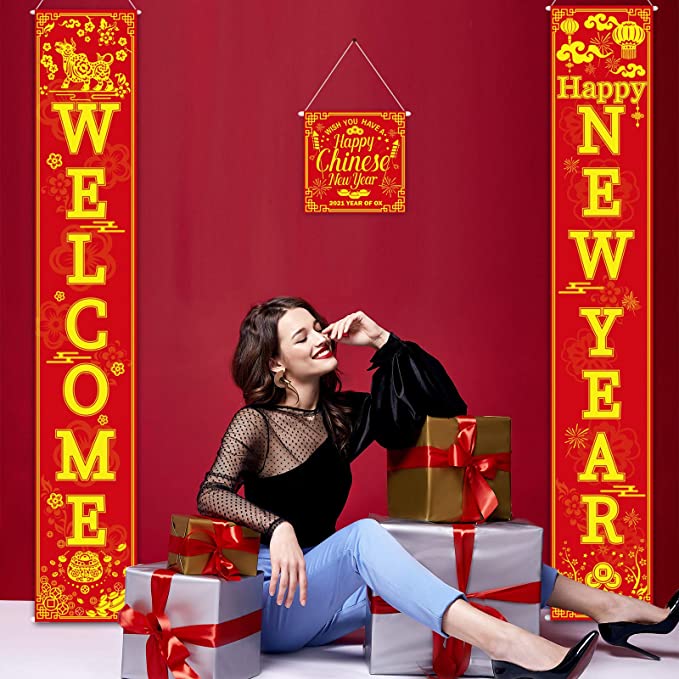 As everyone knows, last year did not really go as planned. Perhaps that's what you get for naming a year after a rodent best known for infecting an entire continent with the plague. Anyone in the West who thought 2020 was sure to bring good tidings need only to have looked an Asian calendar to get a sense of what was in store.
What was a bad omen for 2020 should be a good omen for the remainder of 2021. Oxen are strong, powerful animals with enormous willpower to get things done. If there was ever a year for the citizens of the world to yoke together to accomplish a common mission, the Year of the Ox is it.
Sadly, celebrations for Chinese New Year are understandably muted this year, so aside from sending your friends some "red envelopes" in the mail, there is not much you can do in the way of jubilation. Traditional reunion gatherings are not likely. If your house is not already decked with Valentine's Day paraphernalia, you could add some mid-winter cheer with festive red banners. To really get into the mood, you might even wear special Chinese New Year-themed masks: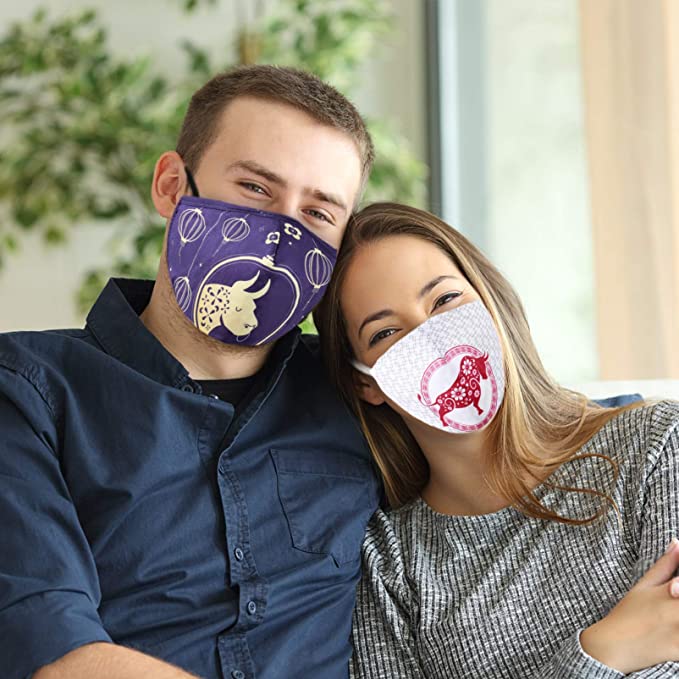 2021 Happy Chinese New Year Of The Ox Cow Face Mask Washable Reusable Cloth Cotton Fabric for Adult Fashionable with Nose Wire Adjustable 3 Layer Lightweight Madks Mascarillas 3 Pack Blue Gray Yellow — $15.99
However you do decide to celebrate the New Year, best wishes to you and your family from the folks here at We Know Products. 牛年快乐!
Easy-To-Sanitize Clear Backpacks Are Here To Stay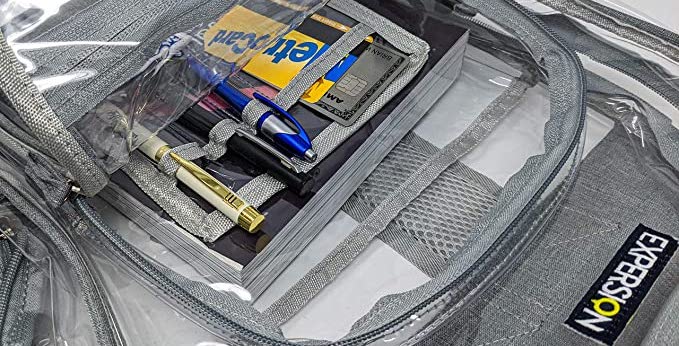 It has been over a year since the novel coronavirus was discovered, and yet there is still a lot of uncertainty over how society is going to move forward. The vaccines have been largely undelivered, and news reports indicate a more contagious COVID strain is on its way. The question no one wants to answer is: "How long are we supposed to live like this?"
At this point, your guess is as good as mine. The only thing we can do as a society is adapt. Be extra careful to sanitize everything you touch. Invest in a UV-light mobile phone sanitizer if you don't already have one.
For those going back to school this spring, whether kindergarten, elementary school, middle school, high school or even college, you really should get a clear backpack. For one, its transparency means you can go through security checkpoints without having some grubby School Resource Officer touching everything you own. And perhaps most importantly, its vinyl material makes it super easy to clean by just going over it with a Clorox disinfectant wipe.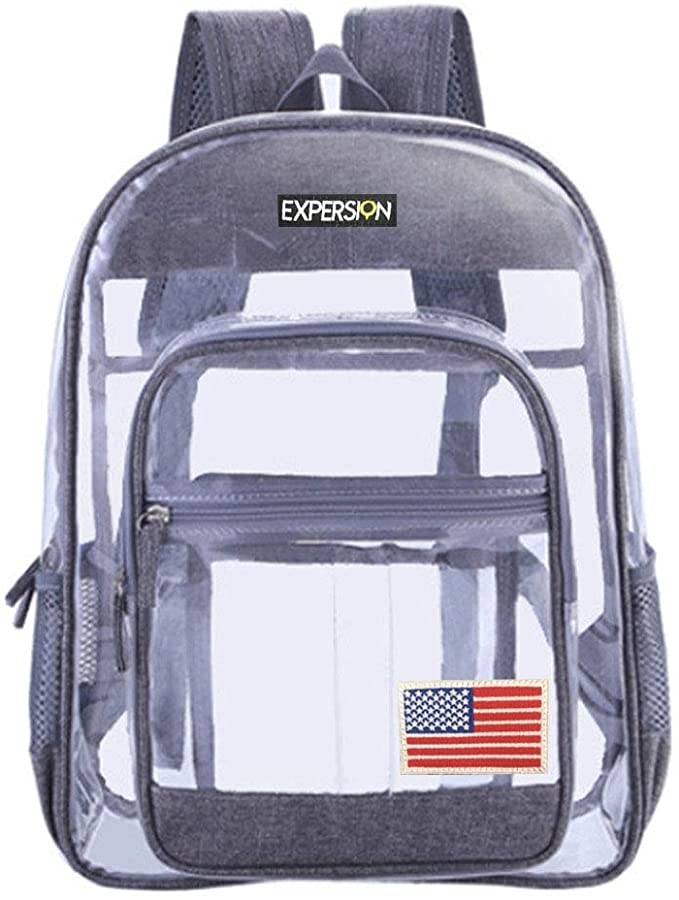 Expersion clear backpacks can be bought on Amazon or on Walmart.
For our nation's patriotic students, I'd recommend these clear backpacks from Expersion, complete with an American flag patch. They are available in several colors: black, blue, gray, and pink.
COVID-19 ensures that clear backpacks are here to stay. It is up to us to figure out how to rock them in style.
How To Make Economy Feel Like First Class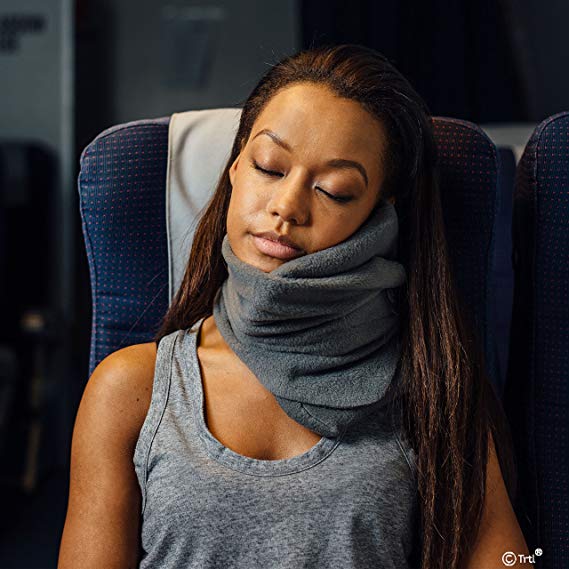 First-class airfare can cost as much as three times more than economy plane tickets, and even more than that for international flights. And even if money is no issue for you, first-class seats are still very limited. If you made a spur-of-the-moment decision to travel, you probably do not even have a chance to snag a first-class seat. In cases such as these, it is imperative to do what you can to make your ride in coach a first-class experience.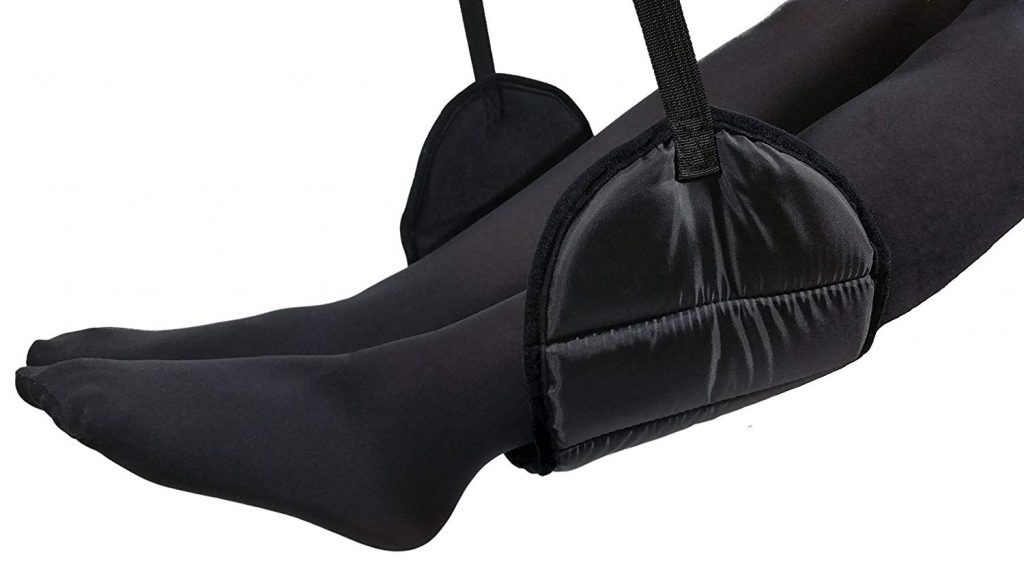 Economy class has the hardest and least comfortable seats on the plane. However, you may still feel like you are sleeping in a hammock with this airplane footrest. I have brought it with me on several flights. And I no longer experience stiffness, leg swelling and lower back pain. It is made of thick memory foam to make you feel as you are sitting in a recliner with your feet raised. To use it, you may simply hang it on the arms of the tray table and adjust the straps until it reaches the perfect length. It can be packed in the carry-on luggage. A handy drawstring carry bag is included in the package. The Sleepy Ride Airplane Footrest is designed for people that are 5'8″ or shorter.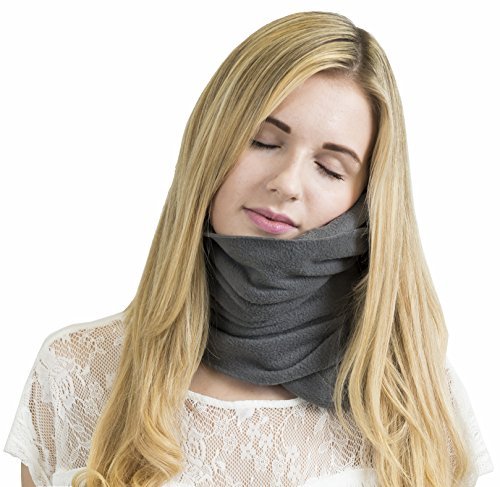 Over the years, I have tried a lot of inflight pillows including inflatable airplane cushions and foam airplane pillows. But I had not found one that I was completely satisfied with until my mom got me the Trtl Pillow. The strengthened ribs hold the head and neck in a better ergonomic position than all other neck pillows. It is made of super soft fleece and foam to provide optimum warmth and prevent a stiff neck. The Trtl pillow creates a turtle neck brace effect because it is designed to fit snugly between our face and shoulder with the cushioned support provided by the strengthening ribs. It is portable, machine washable and lightweight. Moreover, it is available in various colors: black, red, grey, coral, aqua pop, sea camo, and zebra. We can either attach it to the handle of our backpack or outside of our luggage.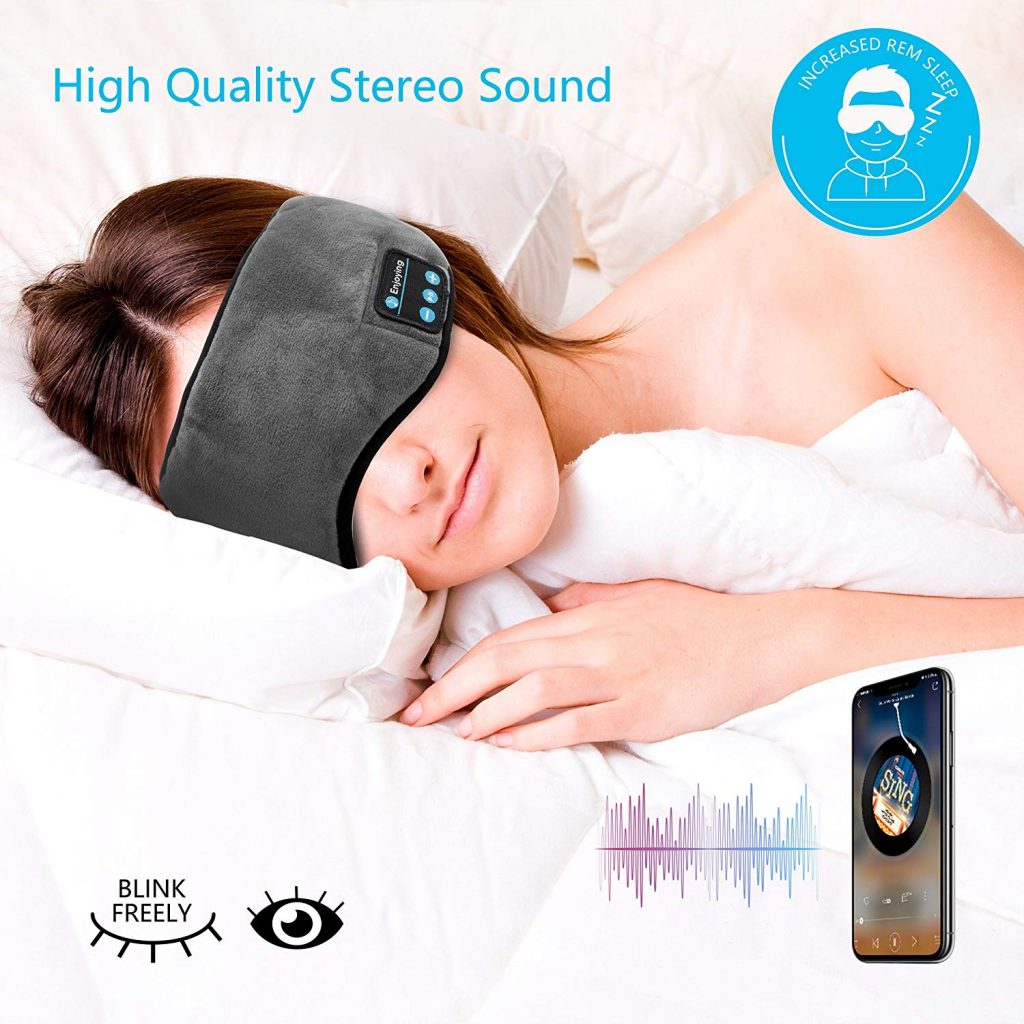 Before going to bed, I have to close all the curtains and turn my speaker on. I fall asleep faster and sleep longer with the music on. This habit makes things difficult when it comes to air travel. I have to bring both an eye mask and a headphone with me. Lavince Travel Sleeping Headphone makes my life much easier. I do not have to worry about getting tangled in headphones while I'm sleeping. This sleep mask blocks all the light and noise. It can connect with our cellphone or tablet through Bluetooth to play music and take calls. The sound quality is superior. With less than 2.5 hours' charging, the Bluetooth can work for 15 hours continuously. It is ideal for side sleepers because the thickness of this eye mask is only one-third of a normal speaker. Remember to take out the Bluetooth module before washing the eye mask.
How To Stay Organized When Traveling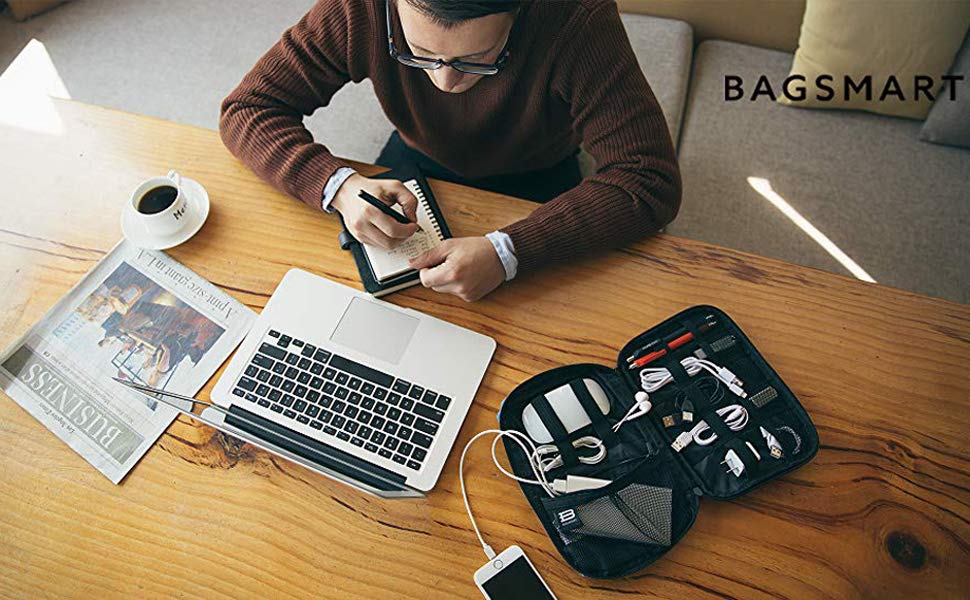 Before reading the article below, think about what you usually bring with you when traveling. Clothes, computers, chargers, that sort of thing. It gets messy and you can easily lose your stuff. Keeping things organized can simplify your life before and during the trip, not to mention ultimately save you time rifling through your belongings. Trust me, this can lead to a much more relaxing and enjoyable journey.
Small Travel Cable Organizer Bag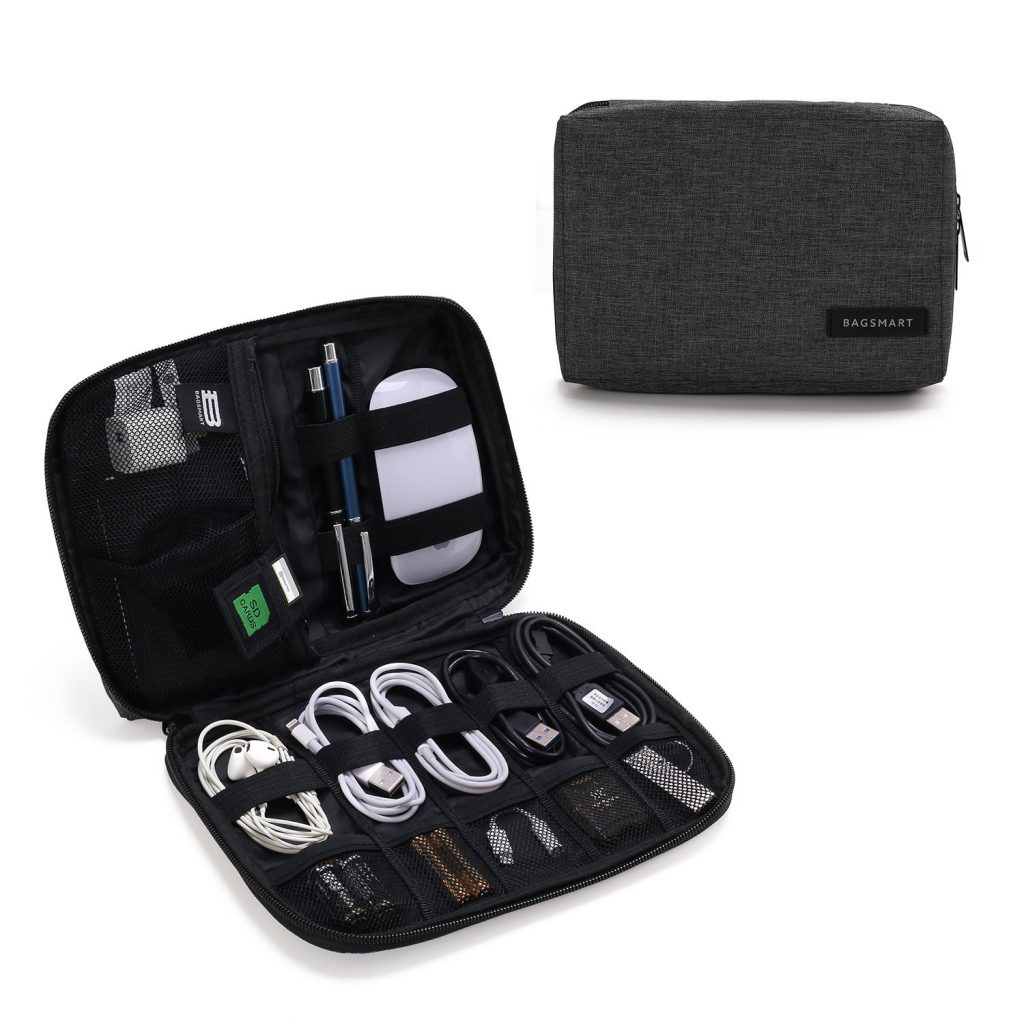 Regardless of the length of my journey, I always bring earphones, a charging cable, my laptop charger and adapter and a USB flash along for the ride. If I am traveling anywhere overseas, I may even pack a world travel adapter kit. Before I picked up this small travel cable organizer bag, these electronic accessories were scattered in my bag. This electronics accessories organizer save me time dealing with my cables and other electronic accessories when I am on holiday. It is made of water repellent polyester. The padded foam inside better protects the accessories. The interior consists of a mesh pocket with zipper to store a portable hard drive, 5 mesh pouches with elastic loops to store USB drives, 7 small elastic loops to organize short cables or earphones, 2 large elastic loops to store long cable, an SD card pouch and a pocket for more items.
Tri-fold Document Organizer Holder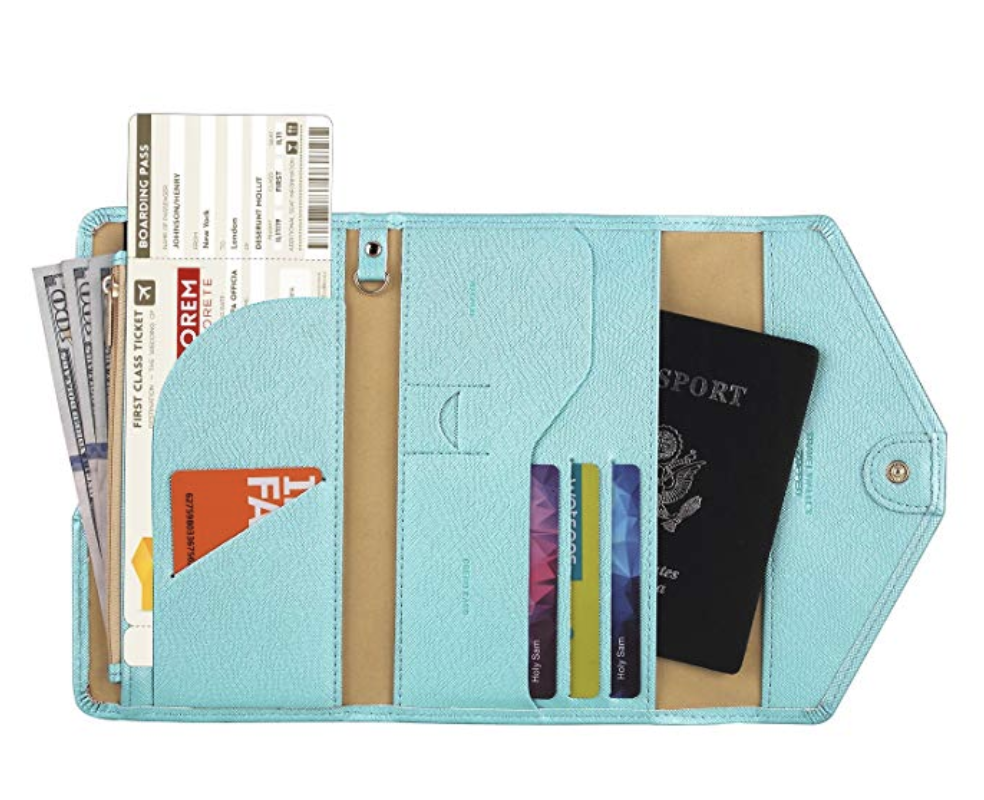 If your wallet is not large enough to hold your passport, cash, airplane ticket, credit cards, and your phone, you should probably consider getting this Tri-fold Document Organizer Holder. It not only serves as a protective case for your passport but also organizes all your important travel documents. The holder includes a passport pouch, 3 card slots, 2 ticket compartment, a zip pocket, an ID pouch, a SIM card slot, and a pen holder. Bringing a pen with you can avoid some embarrassing moments. Some countries require foreign visitors to fill out an arrival card. Instead of asking people sitting next to you or the flight attendants to borrow a pen, it's better to have one in advance. There are 36 colors available.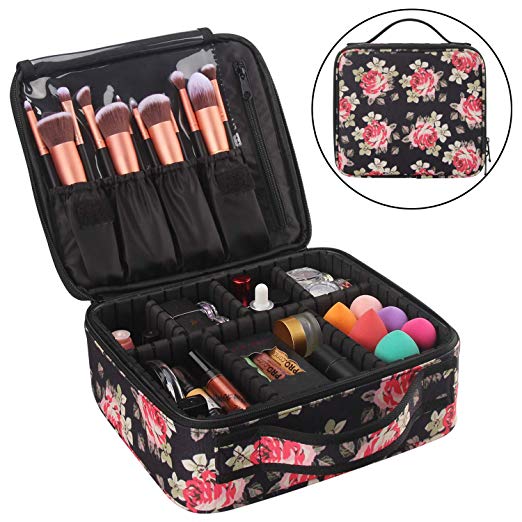 Do you have too much makeup to pack? When searching for a cosmetic bag, you do not want one of the ones with a soft partition. Relavel Makeup Travel Bag is the best cosmetic organizer I have ever owned. This toiletry bag is waterproof and shockproof. The interiors are anti-wear and spill-proof. It also features a two-way zipper, several compartments, and makeup brushes slots. The 7 compartments are adjustable. You can adjust as needed. The elastic brush groove can hold up to 15 brushes and keep them neat and tidy. There is a zipper compartment for the palette as well. You can also use it as a travel bag, camera bag or electronics bag.