When Is Amazon Prime Day 2021?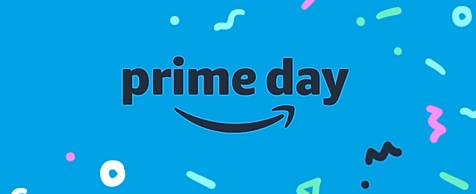 More people in the U.S. have Amazon Prime than go to church on Sundays, making Amazon Prime Day akin to Christmas or Easter for our consumerist nation.
Like Easter, Amazon Prime Day is a moveable feast. And just like in the early days of Christianity, the Amazon faithful have to wait for a promulgation from its church leadership each year to know when their high holy day will be celebrated.
This year, Amazon Prime Day will fall on June 21 and 22, continuing the company's recent trend of doubling the original meaning of the word "day." After holding Prime Day in October last year, this marks a return to tradition of having this bonanza of deals during the summertime, far away from the winter shopping holidays.
We Know Products will be sure to cover Prime Day in more detail in the coming weeks. In the meantime, you can check in daily at Amazon.com for "early Prime Day deals":

New Amazon Fire TVs Want You To 'Rethink TV'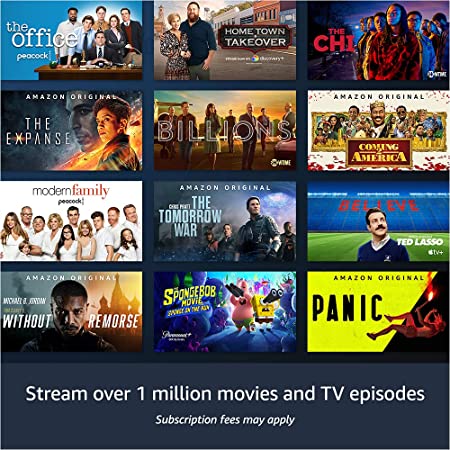 If you've visited Amazon.com today, you have surely seen the big news: all Amazon customers are now invited to "Rethink TV."
At first glance, this seems like a slogan fit for about a decade ago—before Netflix, before Hulu, yes even before Amazon Prime and its popular programming. Amazon Studios took home its first Emmy Award in January 2015. Wasn't that a result of a new way of thinking about TV?
But this announcement is all about hardware. Since streaming services have already cannibalized their network programming ancestors, the industry is now ready to change how people access their new content options. Or, at least, that is Amazon's plan. They are now selling two lines of "Fire TVs" designed to eliminate any friction that comes from watching streaming services on television sets originally designed for the old ways.
This might come as a surprise to some Amazon customers, who mistakenly believe they already own a Fire TV. It is true that Amazon has been marketing Fire TVs for years, made in conjunction with brands such as Toshiba and Insignia.
Turns out, those aren't really Fire TVs. They are just pretending to be. A real Fire TV is actually made by Amazon, and it carries all the advantages that implies.
The two new Fire TV lines are named Omni and 4-Series. The Omni is the higher-end one, and it contains functions that Amazon has mastered on some of its Alexa devices but only work to varying degrees on other Amazon-branded products. The big one is voice control. Anyone who has ever owned an Amazon Fire Stick can attest to the spotty record of clicking the little mic button and getting the TV to respond correctly. It just didn't happen very often. Well, the Omni is here to change that. Not only do you not have to press a button; your television does not even have to be on. That's right, it works just like the Echo sitting on your kitchen counter—it is always listening, whether you like it or not.
Introducing Amazon Fire TV 65″ Omni Series 4K UHD smart TV with Dolby Vision, hands-free with Alexa — $829.99
The 4 Series lacks the voice recognition capabilities of the Omni, but it does boast impressive 4K Ultra HD visuals. And it still allows for the use of Amazon's key market advantage. Since Amazon knows all your shopping habits, and since it has been listening patiently in your home, Amazon has a tremendous amount of information on your likely viewing habits. Therefore, it can serve you exactly the type of content you are sure to enjoy. (Perhaps relatedly, Amazon Fire TV's are the first to support TikTok, a popular app that has come under fire for this very same algorithmic learning).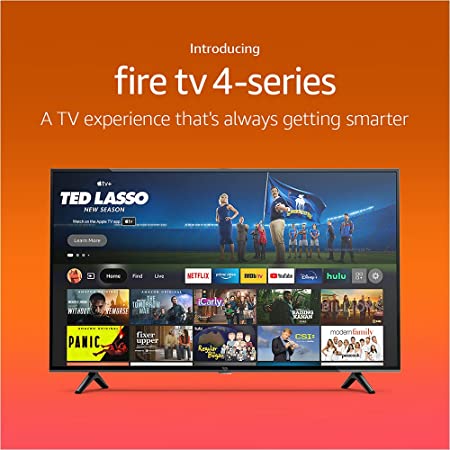 Introducing Amazon Fire TV 43″ 4-Series 4K UHD smart TV — $369.99
The Omni Fire TV is available in the following sizes: 43-inch, 50-inch, 55-inch, 65-inch, 75-inch. The smaller 4-Series come in 43-inch, 50-inch, and 55-inch. Both models will be released on October 27. Only then will we know how serious Amazon really is about getting us to "Rethink TV."
These Headphones Help Hard Of Hearing Watch TV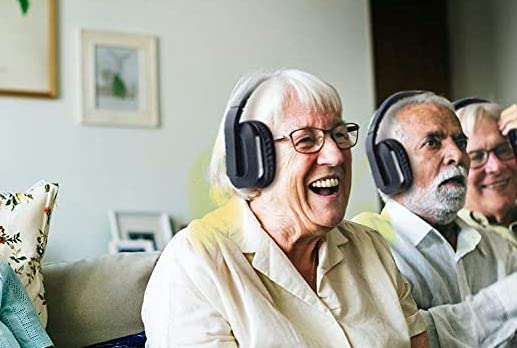 So much of what we recommend at We Know Products comes from things that we have found useful in our daily lives. Today, I want to share a product that has changed not my life, but that of my grandfather. It is this Avantree wireless headphones set. The way he talks about it, this product is a veritable miracle worker.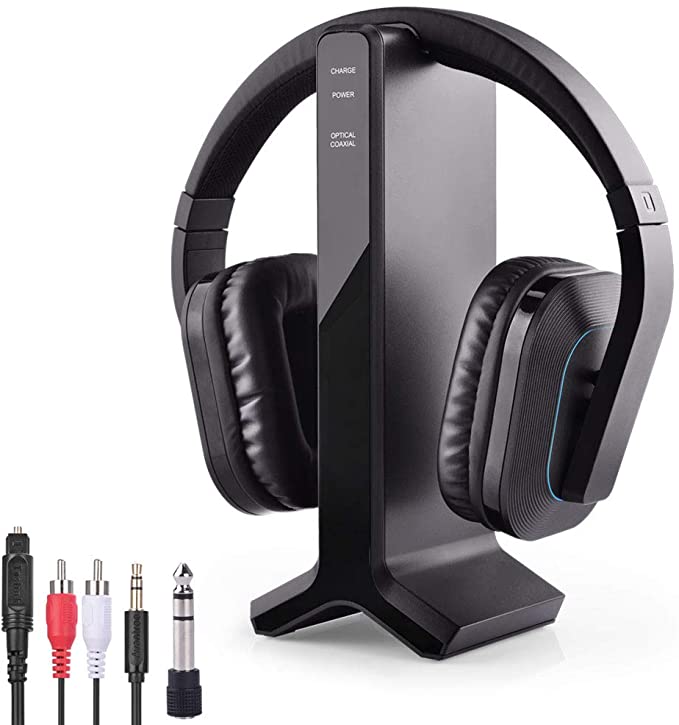 Avantree HT280 Wireless Headphones for TV Watching with 2.4G RF Transmitter Charging Dock, Digital Optical System, High Volume Headset Ideal for Seniors & Hearing Impaired, 100ft Range No Audio Delay — $99.99
My grandfather suffers from major hearing loss, and he has worn hearing aids for as long as I can remember. Whenever we visited our grandparents' house as kids, the TV's closed captioning would always be turned on. It was something my siblings and I became accustomed to, although we were never sure if it was done purely for our benefit: When we weren't there, could my grandfather hear the television at max volume? This question was answered when he started to live alone, and we would drop by unannounced. Instead of having the sound cranked up, he watched it with the volume completely off. He relied entirely on the closed captions. He could not hear the television at all.
I was surprised, then, when I visited him recently and found the TV on with no captions. When I asked what that was all about, he motioned to the Avantree headphone set, which he had on its charging dock. "Check this out!" he said, handing them to me. I put on the headphones, and although I had to turn down the volume immediately, I heard what was going on onscreen. Then I saw my grandfather say something to me, but I did not hear him.
I took off the headphones. He explained that this headphone set allowed him to hear the TV for the first time in two decades. Not only does it amplify the sound to the necessary decibels, but it blocks out all the surrounding noise and isolates only the desired noise. That cleared the biggest hurdle.
I was very impressed. The only downside I could see was that if he had the headphones on, no sound would come out of the TV, so we would not be able to watch it together. However, after doing some more research on the product, these fears were allayed. According to Avantree, you can pair up to 100 different headphone sets, and then each person can listen at whatever volume suits his or her needs.
The Avantree wireless headphone set only costs $100, which is wild considering it practically cures deafness. It is easy to set up (which is important, considering technophobic seniors are its target audience). The headphones pair automatically once you plug the charging dock/transmitter into the TV.
Rove Life Will Revolutionize Your TV Viewing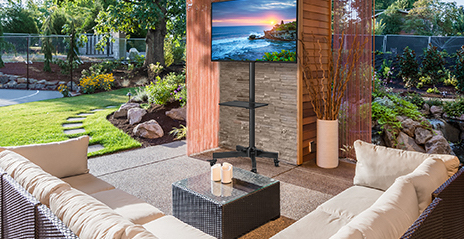 Fourth of July 2021 was a weekend I will never forget. Not only did I get to see friends I hadn't seen since before the pandemic, but I also was introduced to an entirely new philosophy of life. It's called "roving."
Rove life is not the same as #vanlife. Roving does not involve dropping everything and hitting the great outdoors. The only commitment you need to join the rovers is a TV stand on wheels, colloquially called a "rover." Here is the one owned by my buddy, the apostle of rove life who called me to its teachings: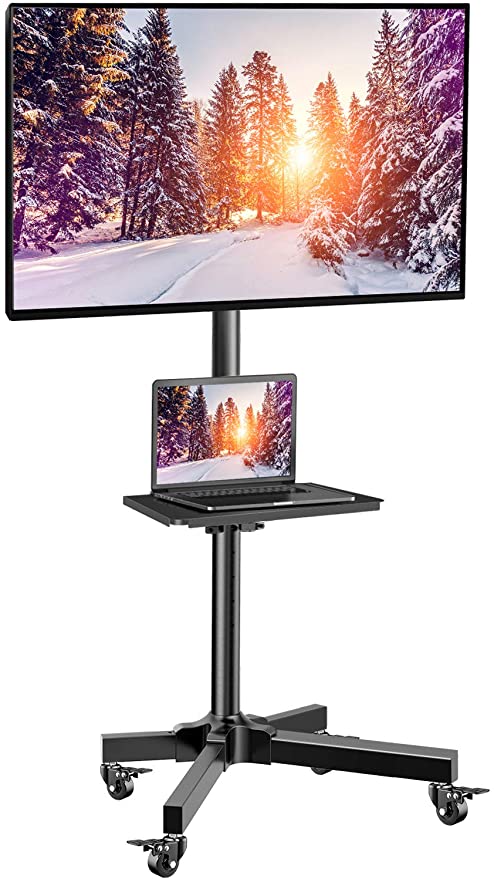 Mobile TV Cart with Wheels for 23-55 Inch LCD LED 4K Flat Curved Screen TVs – Height Adjustable Shelf Trolley Floor Stand Holds up to 55lbs – Movable Monitor Holder with Tray Max VESA 400x400mm — $79.99
What is roving? Roving is the revolutionary notion that your television viewing habits do not have to be constrained by the spatial demands of the universe. In pre-rover households, you have to decide on one spot to place your TV, and that is simply where that device is kept until you get sick of it and decide to rearrange the furniture. These days, most people affix their televisions to their walls, so there really is no moving it on a whim. As a result, the TV becomes a semi-permanent fixture.
Roving liberates you from all that. By having a roving TV stand, you can situate your TV wherever you want it, for whenever you want it. The best use case in my experience is being able to rove your entertainment outside for nice evenings, or (as was the case with Independence Day) when you have people over for a grill out. Another good roving scenario is when there is contention in the house over what to watch. Assuming you still have a primary television set up in the family room, you can rove in your second set so that both people can enjoy their shows while still spending time with one another.
For those who might still be skeptical, let me remind you that roving has been around since the very beginning of television. Watch any episode of The Dick Van Dyke Show if you don't believe me. You will see the Petries rove their TV from their living room to the bedroom before they go to bed each night. And Rob Petrie worked in the television industry! When the small screen first hit the market, it was quite expensive for regular folks. A rover allowed you to watch your shows in more than one room without having to buy more than one TV.
One final note about rovers. If you search for rolling TV stands on Amazon, you will find a plethora of options, including the one featured at the beginning of this article. However, it is not always clear that you can live the rove life by setting a TV down on the cart when you are ready to roam. Many make it seem like you have to mount your TV to the rover as if on a wall. That is certainly an option, but if that seems like a lot of hassle to you, you can use the rover in a more traditional manner—there is a simple stand you can put your TV on when you want to. Then, if you need your TV in a room that is not easy to roam to (such as on a different floor), just pick up the TV and move it. No screwing or unscrewing required.