Last Minute Father's Day Gifts Under $40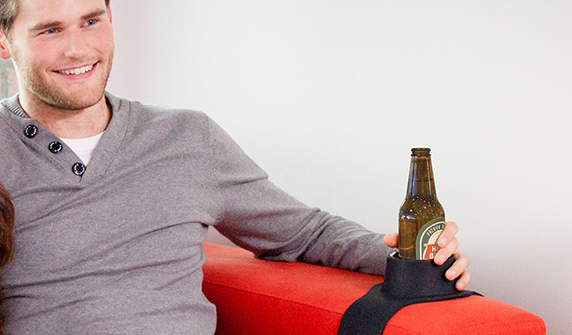 It's almost Father's Day and many of you are probably racking your brains right now trying to come up with a last-minute gift. Generally speaking, shopping for men can be a challenging task to begin with, but shopping for dads, well that's nearly as impossible as setting fire to ice. Whether you forgot about Father's Day (shame on you!) or you've been scouring the internet for weeks and still can't find the perfect gift, there's no need to panic. We've come up with some practical, unique, and affordable gift ideas for dad that are sure to say "I love you, I appreciate you and yes, I came up with this gift all on my own."  
This list of gift ideas will make any man happy whether it's Father's Day, a birthday, or any other gift-giving occasion. And they're all under $40.
For the dad who doubles as a handyman
RAK Universal Socket Grip (7-19mm) Multi-Function Adapter Set, $14.99
I'll be honest, I don't know what this does exactly, but I do know that almost any man would appreciate such a convenient and practical gift. 
For the dad with little ones
Dr. Seuss's I Love Pop!: A Celebration of Dads, $7.95
I mean come on, how cute is this?! There's not one dad out there that wouldn't love receiving this book from their kid. Aside from reading this together, you can personalize it even more by having your kids write notes for dad throughout the book. It'll easily become his new favorite book. 
For the "dad cap" lovin' dad
Life is Good Sunwashed Chill Baseball Cap, $26
Nothing screams "dad" more than a good ole' Life is Good baseball cap. 
For the grill master dad
Better Dweller Wood Grill Scraper, $25
It wouldn't be a true gift guide for men if I didn't include some sort of grilling accessory. Sorry, I don't make the rules, I just work here. Replace your dad's old grill brush with this brand new all-natural wood grill scraper that won't deteriorate before his eyes. In addition to impressing him with this high-quality grilling accessory, this wooden grill scraper can also help eliminate the annoying inconvenience of bristles falling off and the uncertainty that these remnants could ruin someone's masterfully grilled steak.
For the travel dad who hasn't updated his luggage
KOMALC Genuine Buffalo Leather Toiletry Bag, $34.99
Men aren't typically known for keeping up to date with quality luggage and travel bags. If it gets the job done then they tend not to care as much about the quality compared to us women. Ironically, that's what makes this a great gift idea. An adult man whose toiletry bag has been the same since puberty will greatly appreciate a luxurious, high-quality leather bag to replace it with.
For the work-from-home dad
Wireless Keyboard and Mouse Combo, $33.98
There's never any harm in helping dad upgrade his home office. This sleek wireless keyboard and mouse set will certainly make working from home more convenient and functional and also give his office desk a stylish new look.
For the couch potato dad
The picture says it all. 
WARNING: possible side effects include:
Inattentive husbands and dads
Ticked off wife and/or marriage problems 
Extreme potato syndrome 
Beer belly
Saggy couch
**Use with caution during football season. Stop use immediately if side effects worsen and your inner potato has taken over**
For the wine lovin' dad
Inovare Designs 1-button Electric Wine Aerator, $29.99
There's nothing better after a long day than a glass (or sometimes a bottle) of wine that you don't have to pour yourself. Treat your dad so he can treat himself. 
For the dad who loves backyard games
GoSports Giant Wooden Playing Dice Set, $30.99
Let's be honest, giant or jumbo anything automatically makes it more fun. Combine dad's love for games and the outdoors with this giant wooden dice set that includes both Rollzee and Farkle scoreboards. The best part about this gift is that it's basically a gift for the whole family so everybody wins. 
For the dad who's an aspiring bartender
Mixology Bartender Kit with Stand, $29.97
What self-sufficient adult isn't an aspiring bartender? Being able to create a delicious cocktail is a very underrated, yet nifty skill that will reinvent happy hour for everyone. This beginner bartender kit has everything he will need to become the all-star mixologist he was born to be.
For the groovy, music lovin' dad
Anker Soundcore Portable Waterproof Bluetooth Speaker, $27.99
A portable Bluetooth speaker like this makes a great gift for music lovers. Whether to the beach, office, hiking, or to the office, it can go wherever he goes. Regardless, he's sure to make good use out of it. 
For the dad who's love for the golf course is unmatched
Putt-A-Bout Grassroots Par Three Putting Green, $30.17
What is it with men and golf anyways? Whatever it is, they can now indulge in it without even having to leave the house anymore. Sorry guys, don't hate the player, hate the game.
For the dad who's always thirsty
YETI Rambler 20 oz Stainless Steel Vacuum-Insulated Tumbler, $29.98
Basic, I know. However, I'm pretty confident that nearly anyone would love this as a gift. Despite its simple nature, Yeti tumblers are extremely useful and the quality is quite remarkable.
For the dad who likes tech
Well these will just make life a little bit easier. Who wouldn't want that?
For the dad who refuses to throw out his holey socks
Saucony Men's Multi-Pack Mesh Ventilating Comfort Fit Performance Socks, $13.99
Just get the man some new socks.
2022 Holiday Gift Guide For Her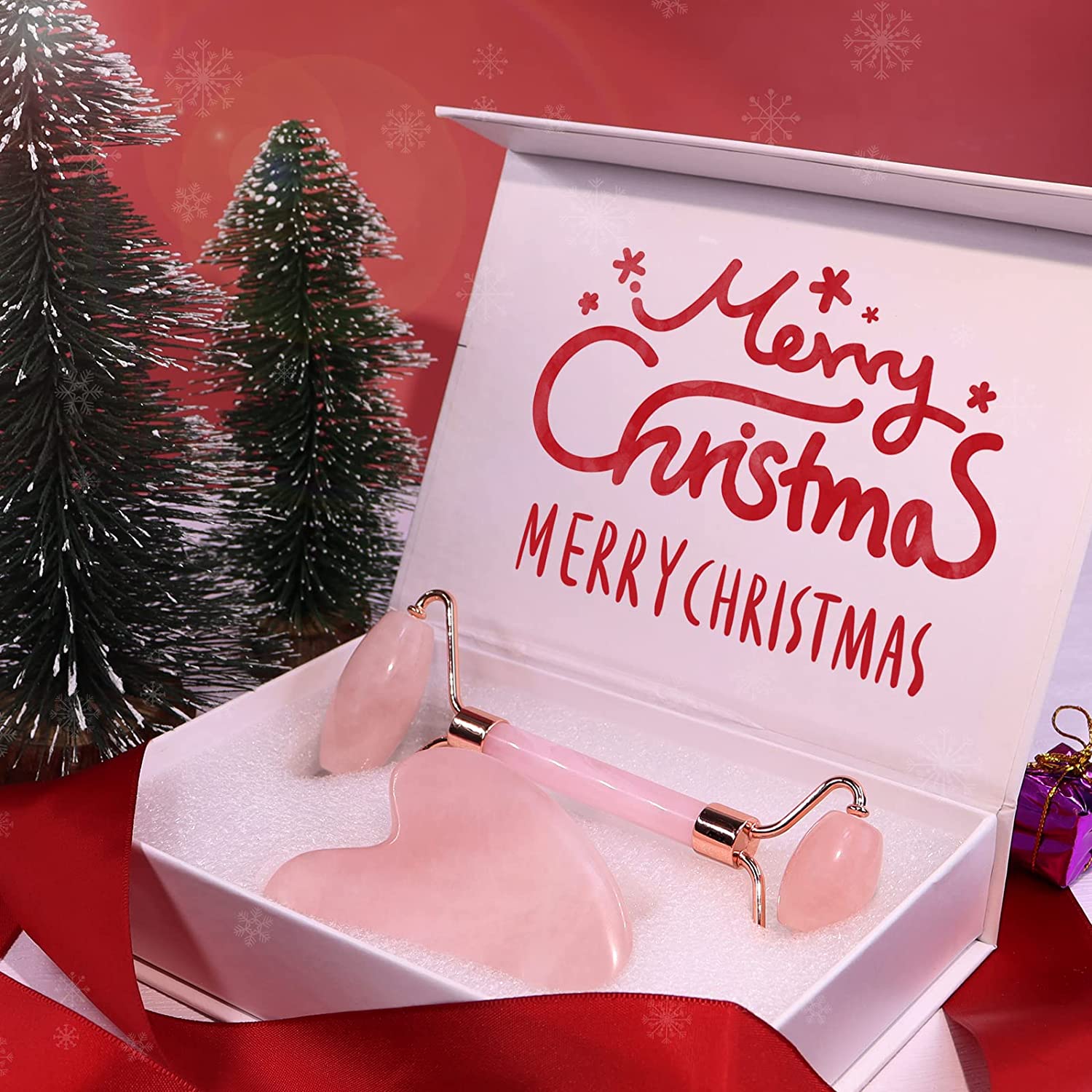 When it comes to shopping for your best friend, mom, girlfriend, or any other leading lady in your circle, we've got you covered. Shop the best gift ideas for women with this holiday gift guide. All products are available on Amazon!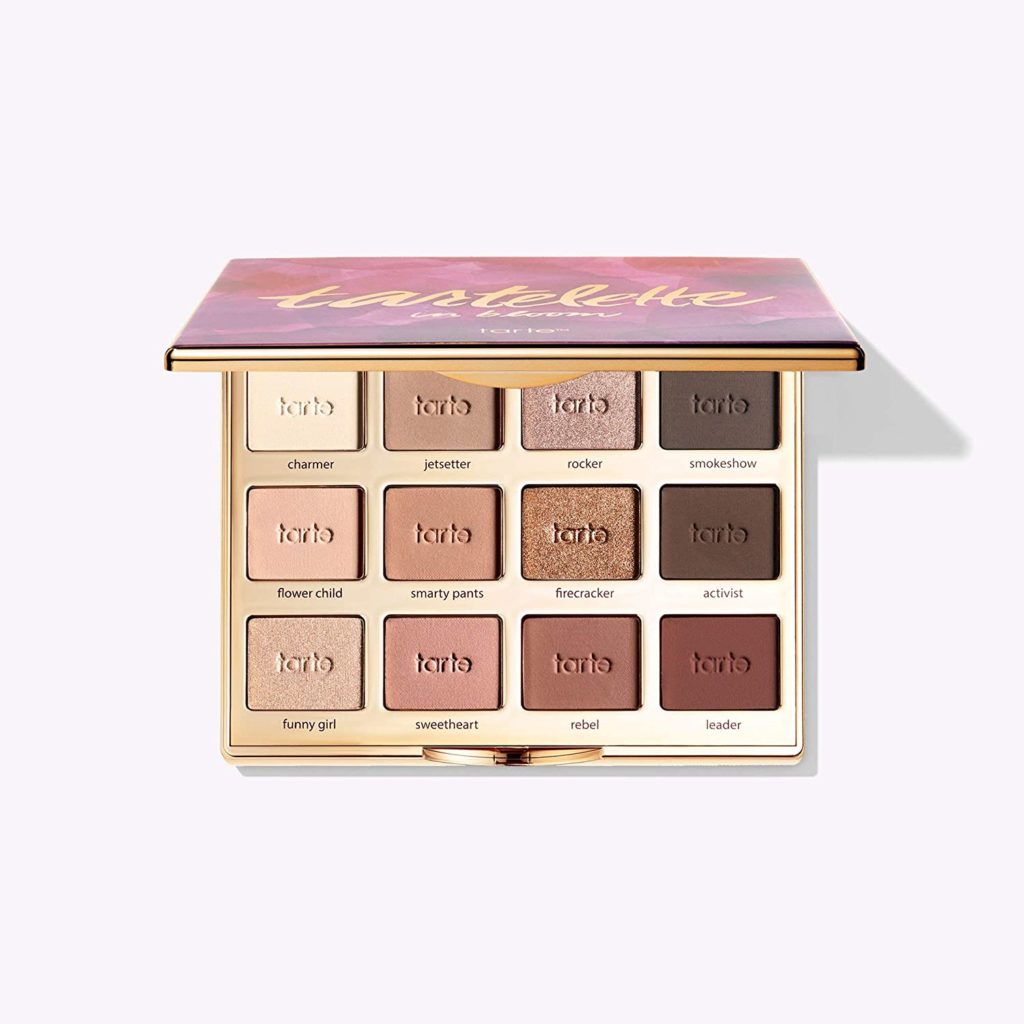 Tarte Tartelette In Bloom Clay Eyeshadow Palette — $41.69
Surprise the makeup enthusiast in your life with this beautiful neutral eyeshadow palette.
UGG Women's Maxi Curly Platform Slipper — $129.95
Cozy up with these UGG sherpa slippers that will keep you warm all winter long.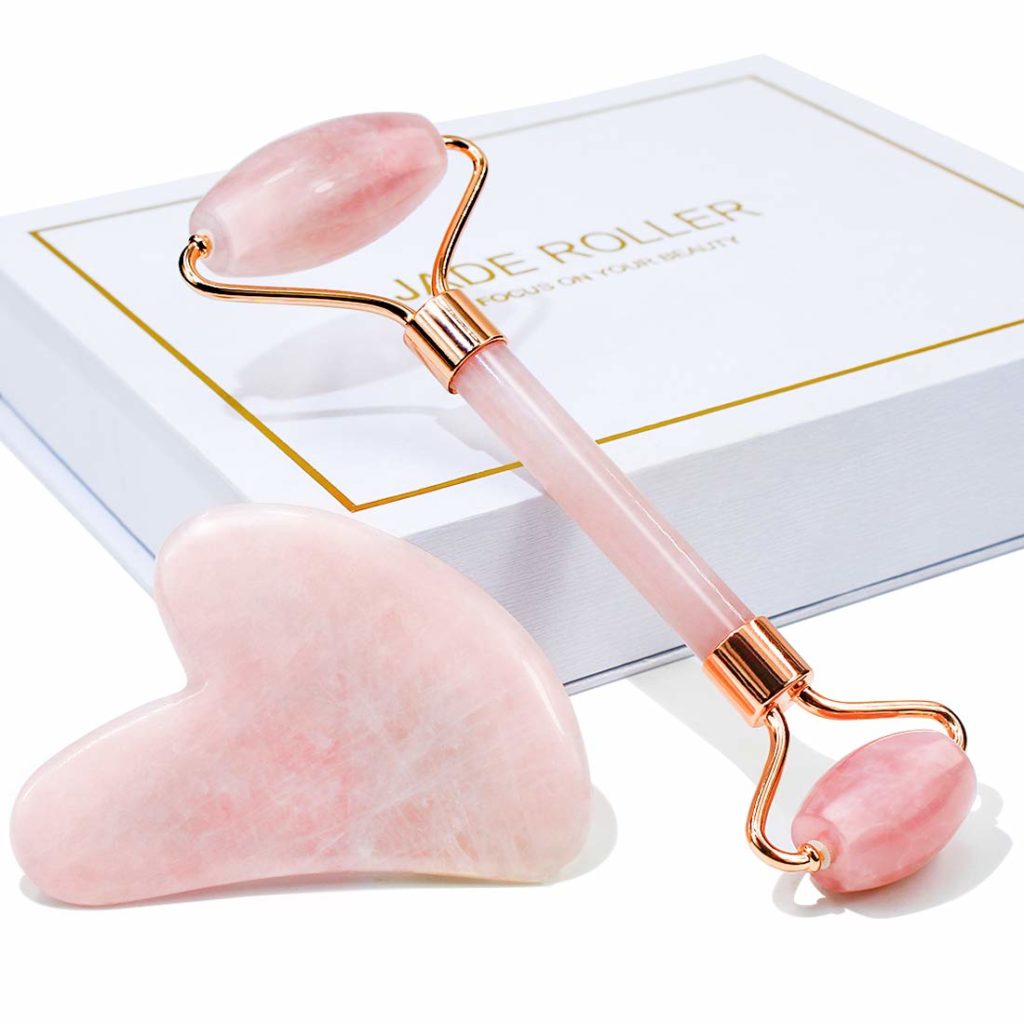 Jade Roller & Gua Sha, Face Roller, Facial Beauty Roller Skin Care Tools, BAIMEI Rose Quartz Massager for Face, Eyes, Neck, Body Muscle Relaxing and Relieve Fine Lines and Wrinkles — $16.99
Give the gift of glowing skin with this perfect addition to your skincare routine.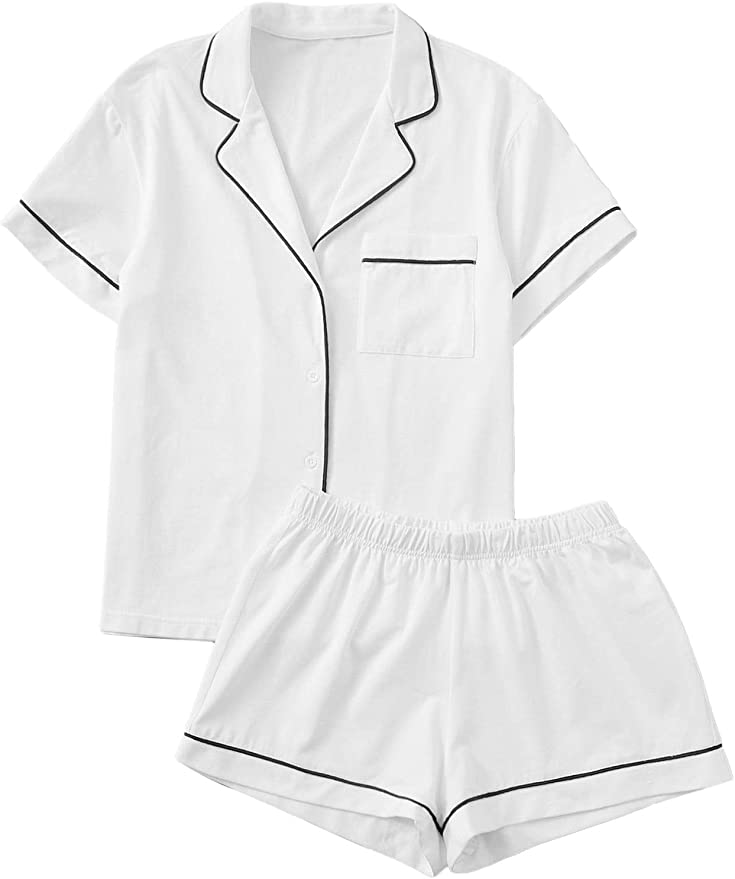 Floerns Women's Notch Collar Short Sleeve Sleepwear Two Piece Pajama Set — $31.99
Comfortable sleep set that is cozy and cute.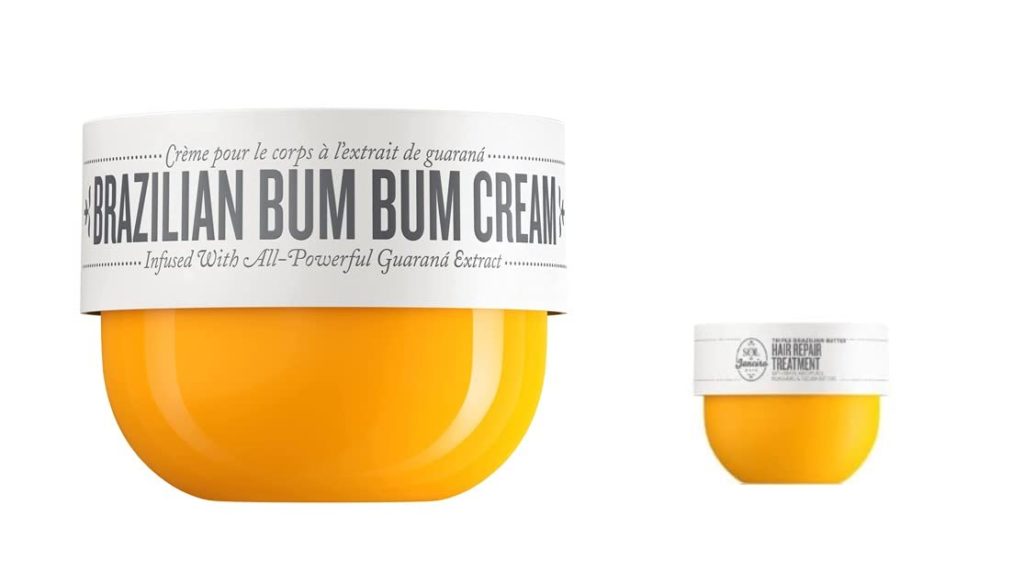 SOL DE JANEIRO Bum Bum Cream and Mini Hair Mask Bundle — $48
A moisturizing lotion that rejuvenates the skin during the dry winter months.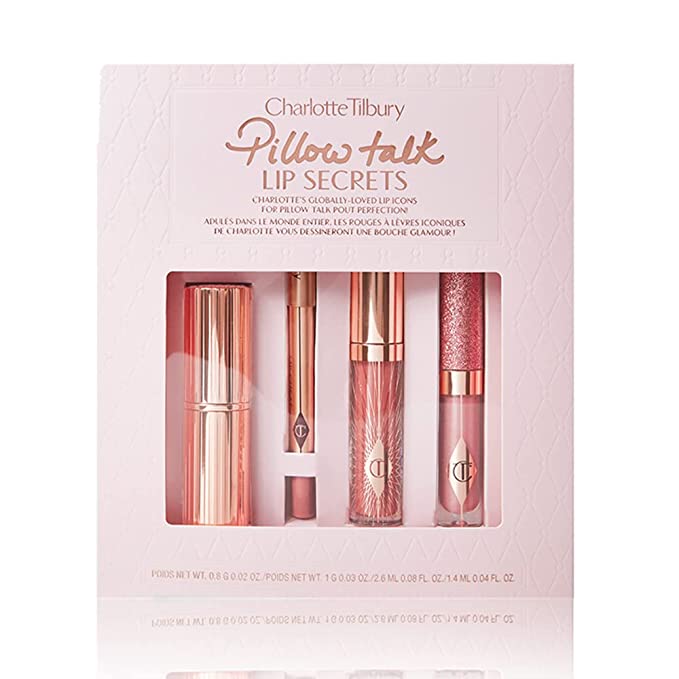 Charlotte Tilbury Pillow Talk Lip Secrets holiday Set – Matte Revolution Lipstick Full Size, Lip Cheat Liner, Collagen Lip Bath Plumper, Jewel Lips Lip Gloss — $89.96
Give the gift of this Pillow Talk icons set. Includes four favorite lip secrets from the collection.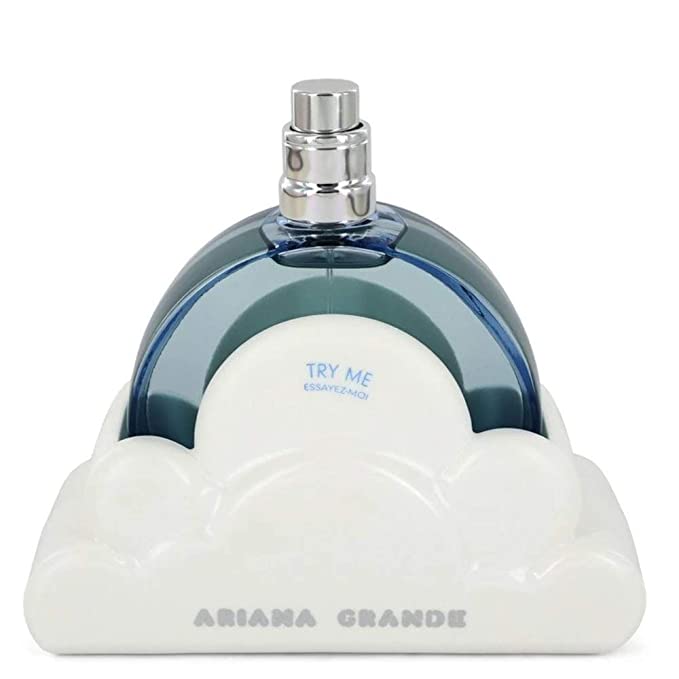 CLOUD by ARIANA GRANDE — $56.99
Like an airy dream, Ariana Grande Cloud is a creamy, soft and luxurious perfume with a high-class scent. Fresh and uplifting bergamot orange, rich lavender and juicy pear create a bright opening.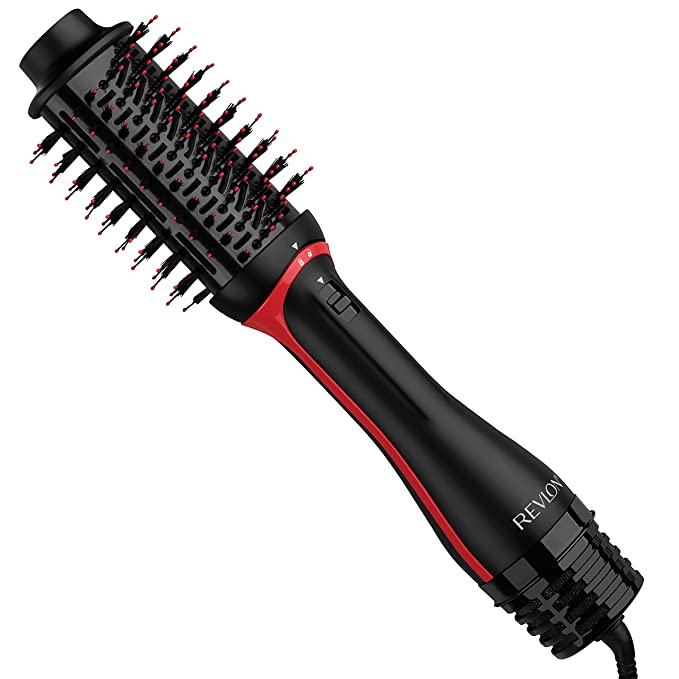 REVLON One-Step Volumizer PLUS 2.0 Hair Dryer and Hot Air Brush, Black — $42.74
A hair product any beauty buff would love.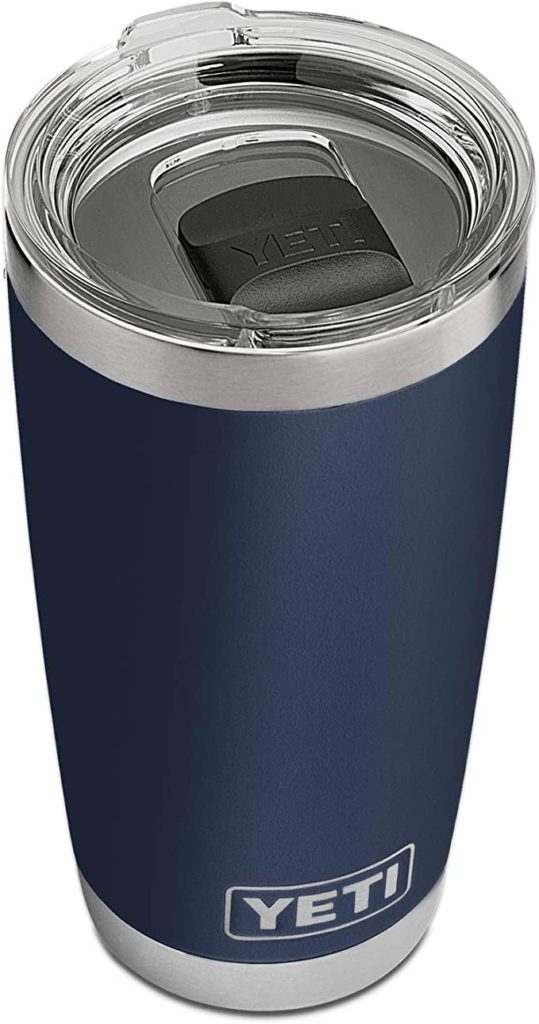 YETI Rambler 20 oz Stainless Steel Vacuum Insulated Tumbler w/MagSlider Lid — $35
An ideal gift for a girl who's always on the go!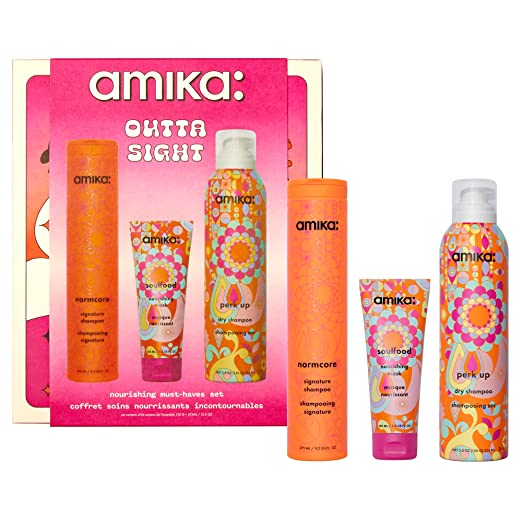 amika Outta Sight Nourishing Must-Haves Set — $47
These must-haves are essential for every step of your hair care routine. Cleanse with normcore signature shampoo, moisturize with the nourishing mask, and refresh your style with perk up dry shampoo.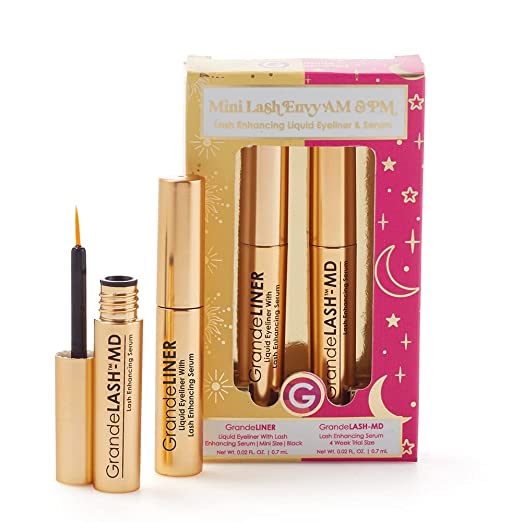 Grande Cosmetics Lash Envy AM/PM Mini Set — $26
This lash enhancing liquid eyeliner and serum promote the appearance of longer looking lashes.
MakeUp Eraser, 7-Day Set, Erase All Makeup With Just Water, Including Waterproof Mascara, Eyeliner, Foundation, Lipstick, and More — $25
A great stocking stuffer and always an everyday must-have.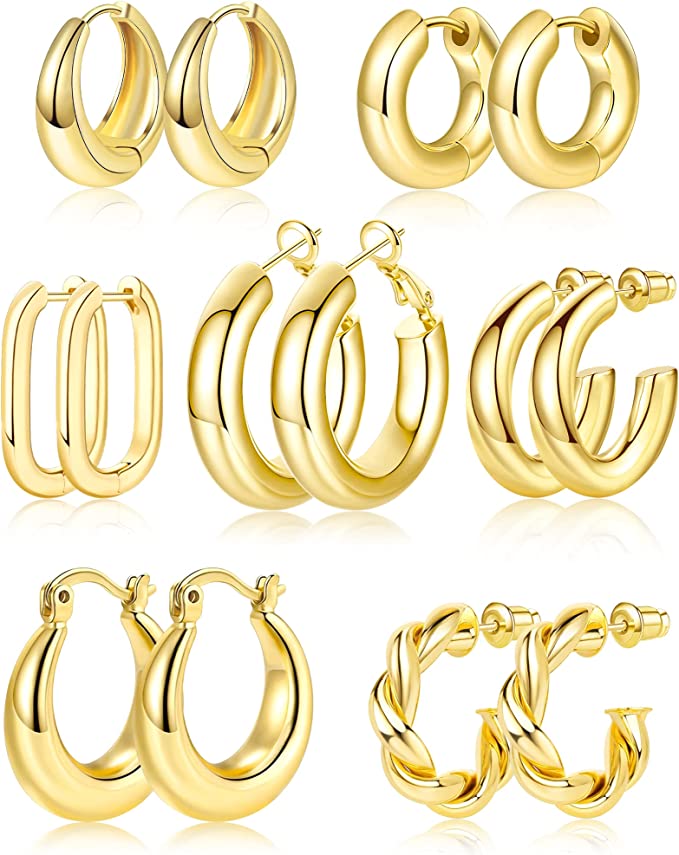 Adoyi 7 Pairs Gold Hoop Earrings Set for Women Chunky Gold Hoops Twisted Huggie Hoop Earrings 14K Gold Plated for Girls Gift Lightweight — $15.98
You can never go wrong with a good pair of earrings, let alone at this price!
At $9, This Silly Plush Turkey Hat Is A Must-Own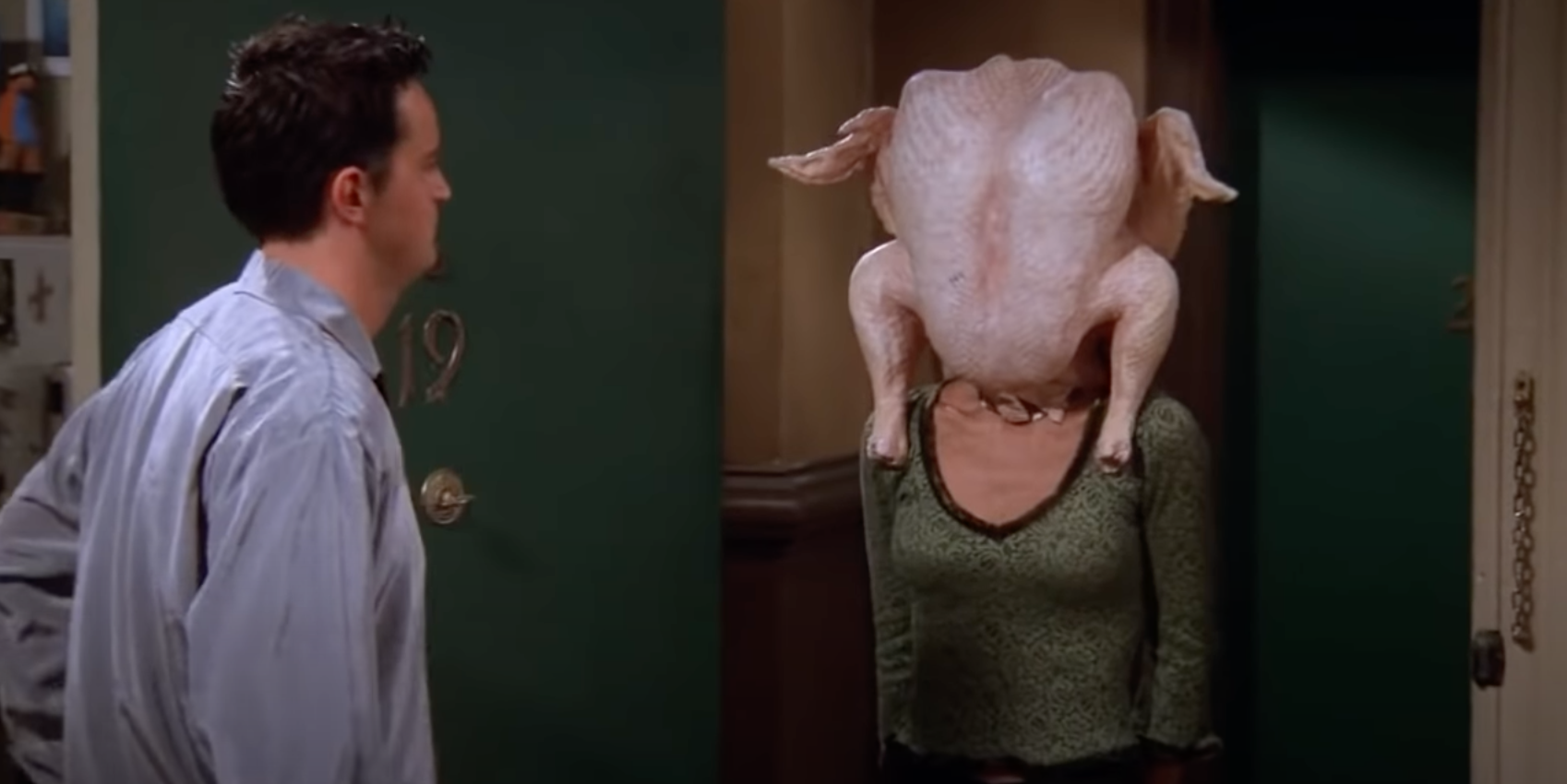 In 2022, Santa hats are out. Silly turkey hats are in.
I was on Amazon looking for things to do over Thanksgiving with relatives (eventually landing on the brand new game Christmas Categories) when I came across this: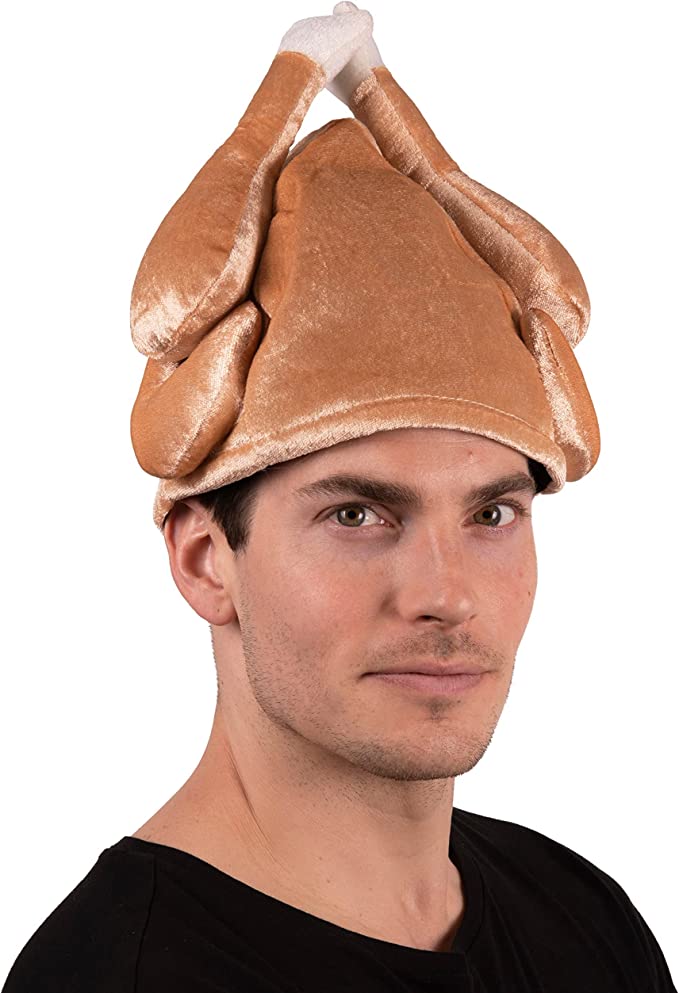 Kangaroo Plush Thanksgiving Day Roasted Turkey Hat Tan — $8.95
My first thought was that it creates the perfect opportunity for someone in the family to recreate the classic Monica turkey head scene from Friends: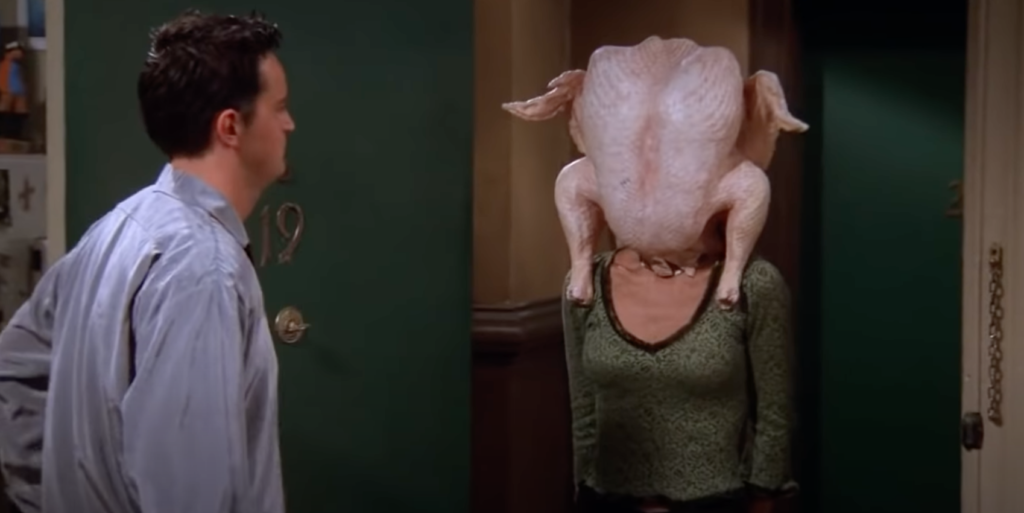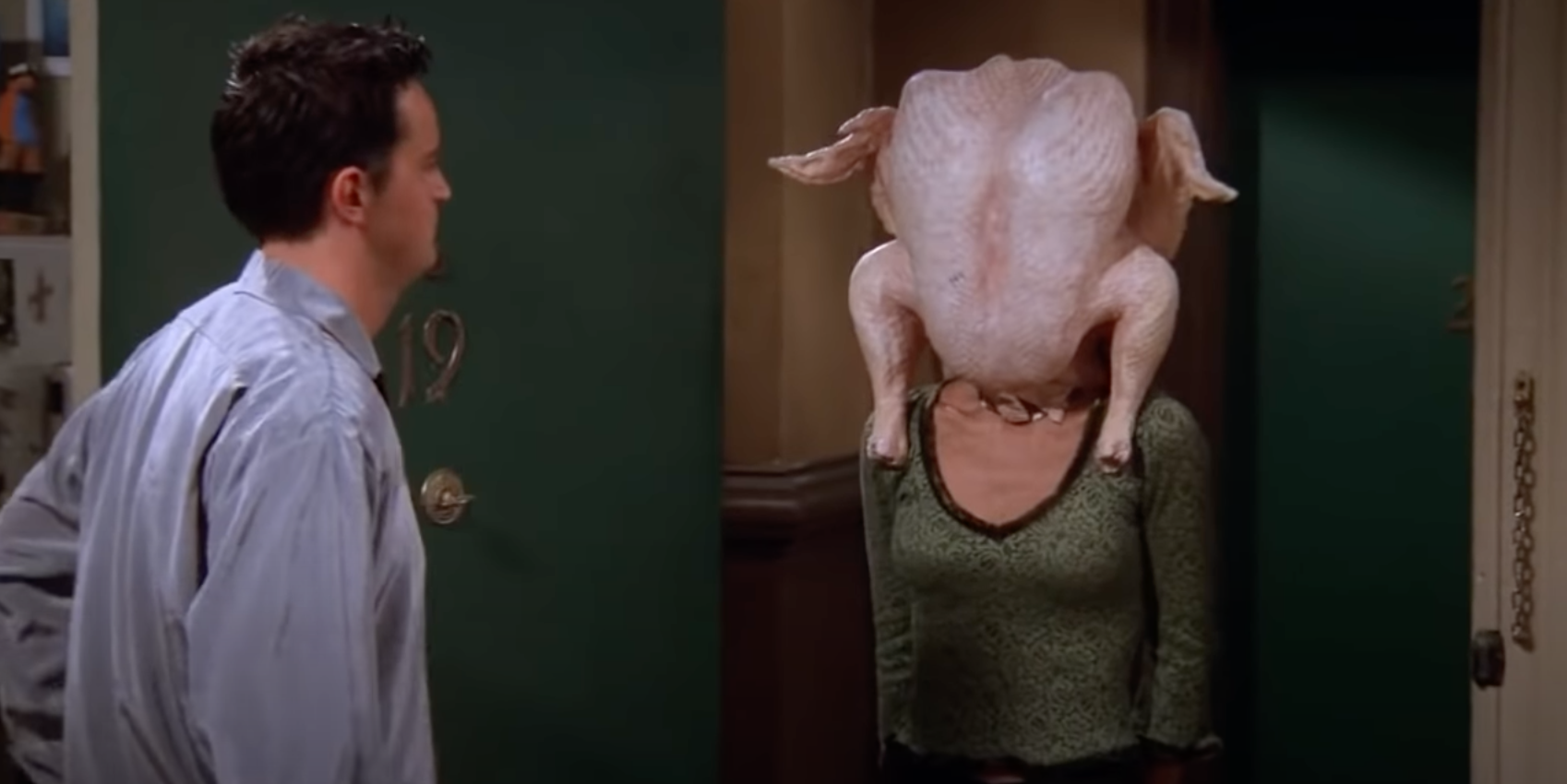 Then I realized that there are many ways you can have fun with the turkey hat Thanksgiving. When you play games, you can decide in advance that the loser has to wear the turkey hat. Or perhaps you can start a tradition that whoever carves the turkey each year gets to wear the turkey hat. The possibilities are endless!
No matter how you are spending the holiday this year (with funny turkey hat, or sans funny turkey hat), the We Know Products team wishes you a very happy Thanksgiving!
Keep Comfort Within Arm's Reach With NAIPO's New Handheld Massager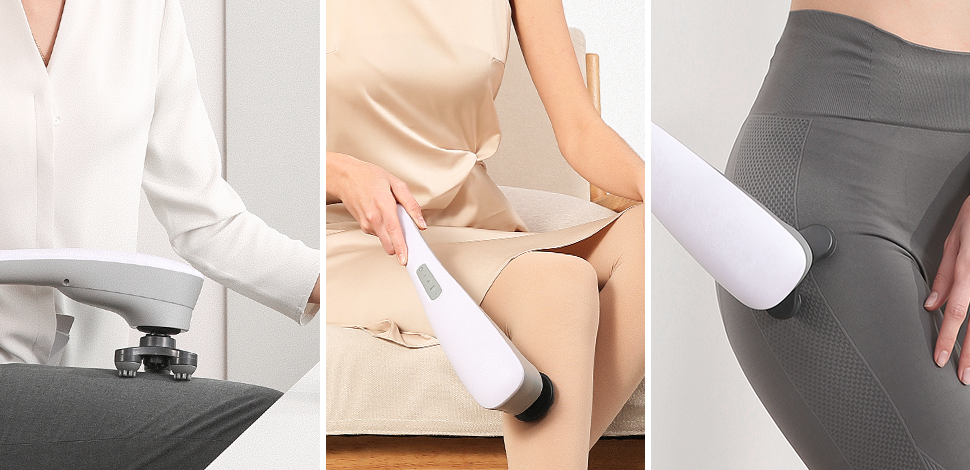 If you go on Amazon and search for "handheld massager," you will find dozens and dozens of clones of the same $100 massage gun. My immediate reaction upon seeing this was that there is no longer any innovation in the massager industry. Instead of actually investing in R&D to come up with more advanced ways to help customers, massager companies seem content to copy one another and compete on price.
One company gives me hope. That company is NAIPO, a well-known massager brand whose stated mission is to help people all over the world "Find Well-being." NAIPO's latest handheld massager features a brand new design that provides added value for the user. While it is still a percussion massager, its sleek comfort-grip handle grants access to otherwise inaccessible areas of the body. It also features 5 interchangeable massager heads so that you are able to treat each acupuncture point with the best possible massage.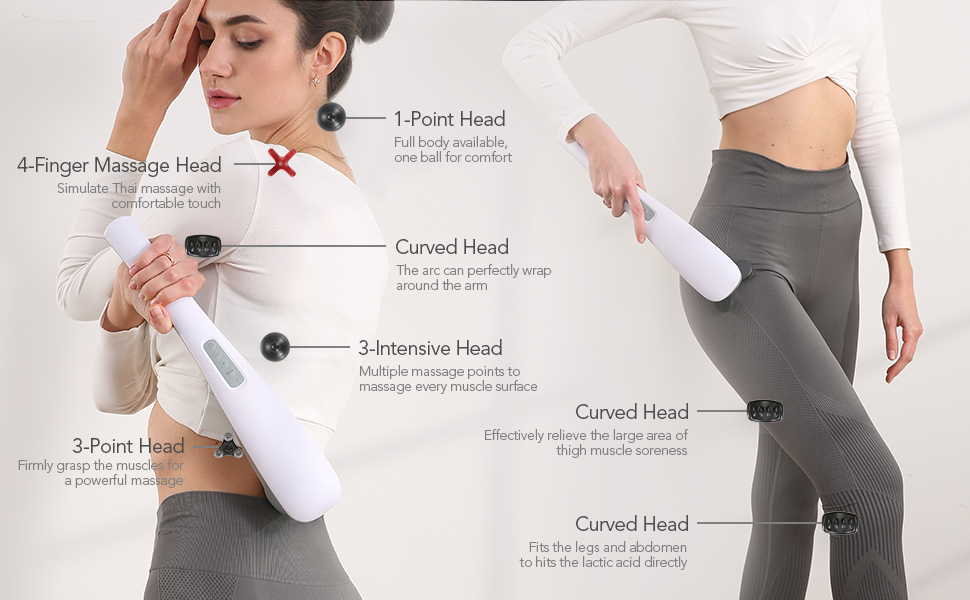 This attention to detail creates a truly customizable experience. After a workout or just a long day at work, you can choose from 5 different speed levels and 5 different working modes, from gentle relaxation to vigorous, deep-tissue massage. By virtue of the extended front grip, you can give exactly the right type of massage to previously neglected muscles all over your body.
A common complaint about percussion massagers is the noise level that can make it awkward or even impossible to use in public. The new NAIPO handheld massager is different. Unlike its competitors, it provides amazing results with only a single massage head. This has the twin effect of reducing noise levels and making it lighter and therefore less unwieldy, a huge plus especially for older users.
The NAIPO XF-5120 handheld massager will be available for purchase soon, and at $52.99 it is inarguably cheaper than similar products on the market. You get your very own either at NAIPO's own storefront on naipocare.com or on Walmart.com. Stay tuned for more updates!