7 Fun Outdoor Games To Host 'Backyard Olympics'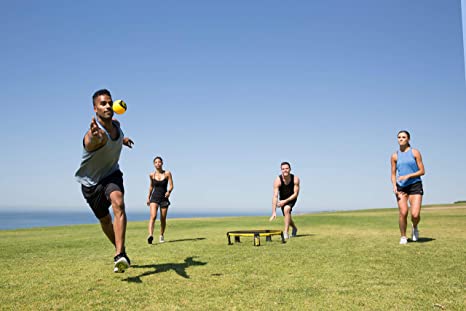 With summer in full swing, I found it very fitting to share all my favorite outdoor games with you all, so that you too can get in on all the fun. About mid-quarantine, when the boredom became all too much to handle, my family and I turned to the almighty Amazon to cure our bored minds. We had already binged everything there was to watch on Netflix and Hulu, played every board game we owned, covered every hard surface in the house with puzzles, and read more books than we had in years, so needless to say, we were tired of being cooped up inside. Even if all it meant was going outside and playing games in the backyard, we didn't care, we just needed something to do. So, we bought all the backyard games we didn't already own and hosted the "Quarantine Olympics" right in our backyard. There's no doubt in my mind that we will host another Olympics with these games again, hopefully next time it'll be for a much better occasion. Either way, these are some great games to play at the beach, at a BBQ, in the backyard, or really anytime you get together with all your family and friends. Lastly, they're a great excuse to get your kids (and yourself) away from all the electronics and outside to play!
If you have never played Kan Jam before, you're truly missing out. My old soccer coach used to bring this to our soccer tournaments for us to play in between games. We had a lot of fun with it to say the least. So when quarantine came around, I suggested it, knowing good and well that it would soon become a family favorite. My phalanges added together couldn't account for how many times this was played at my house during quarantine. If you're worried you can't throw a frisbee, don't be. Games are meant to be fun, remember? I can actually throw a frisbee decently well, but I once almost took out my own mother who was sitting 90 degrees to my left (the goal, of course, is to aim for the kan straight ahead of you). Thankfully I missed, so we all just got a good laugh out of it. Like I said, fun.
Spikeball is another great outdoor game that I most commonly see played at the beach, but obviously could be played in someone's yard as well. This is a 4-player game, and once you learn how to play, it's quite simple and loads of fun. This is a perfect game for those who tend to lean more towards the competitive side (*cough cough* my entire family), but competitive or not, I can guarantee you'll have fun. 
There are three noticeable differences between "Slam Ball" and "Spike Ball." Those are the name, the color, and the price. As you can see, "Slam Ball" is $20 cheaper than "Spike Ball," and as far as I can tell, they're the exact same game. Some people might prefer the original version of this game and are willing to spend the extra money for it, but if you don't fall under that category, then here you go. 
I'll start off by saying that this is not a standard bocce ball set, but I'll include one of those for anyone who turns their head at this one. This is the set my family has had for years and I love it. It was definitely designed for children, so I definitely recommend this set for families and those with small kids, but really anyone can have fun with it. The balls in this set are lighter and smaller than the standard bocce balls, so they're much easier to handle and lug to the beach with you, and less dangerous to throw around for that matter. I will say that the little black ball is sometimes a little hard to see, especially in the sand, but that just makes the game a little more interesting.
As I promised, here is a standard bocce set. As you can see, this one is about $20 more than the other one, but if you insist on having the large, heavy resin balls, then this 5-star product is the best bang for your buck. Not only is it "Amazon's Choice" for bocce ball, but if you get it now, you'll also save $6.50! 
Yeah cornhole is fun and all, but with this set, you get three games in one. Plus, the boards for this set aren't nearly as heavy and bulky as the cornhole boards are. With the entire set weighing only six pounds, they're much more convenient to take on trips and significantly easier to carry on the beach with you. This is yet another game on this list that is especially good for kids. It's definitely easier and less intimidating to play than cornhole and considering there are multiple ways to play, it'll be hard not to make everyone happy. 
Did I forget to mention how expensive cornhole was? It is very fun though and if you play it enough, then you will get your money's worth. I wanted to include it though, just in case you're prepared for this big purchase. Although a lot of people prefer having their favorite sports team on their boards, this set allows you to be creative and personalize it however you want! Plus, this set comes with eight bean bags as well as a bag to both your boards and your bean bags in, so it's probably the best overall choice as far as cornhole sets go. 
Check Out These 5 Fall Must-Haves From Amazon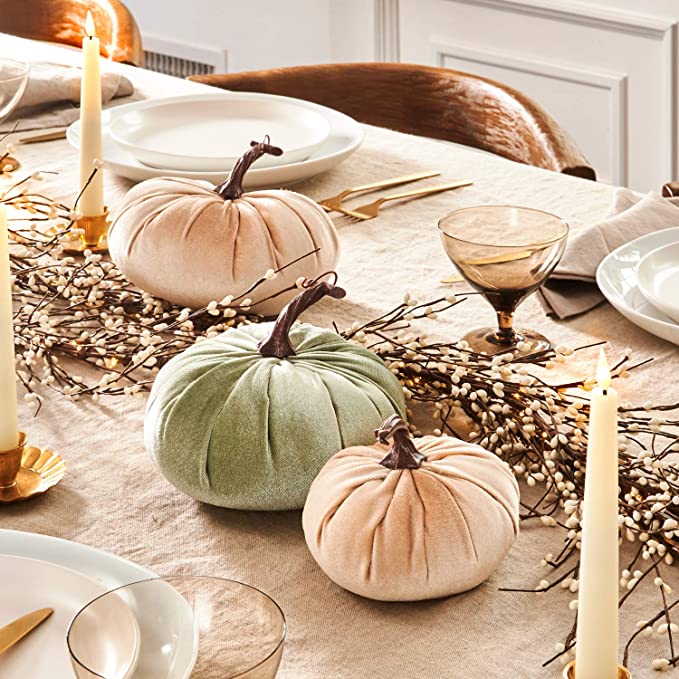 Cooler weather, changing leaves, and all the classic fall activities. I found some Amazon must-haves for the season so you don't have to.
Rust-Colored Velvet Throw Pillows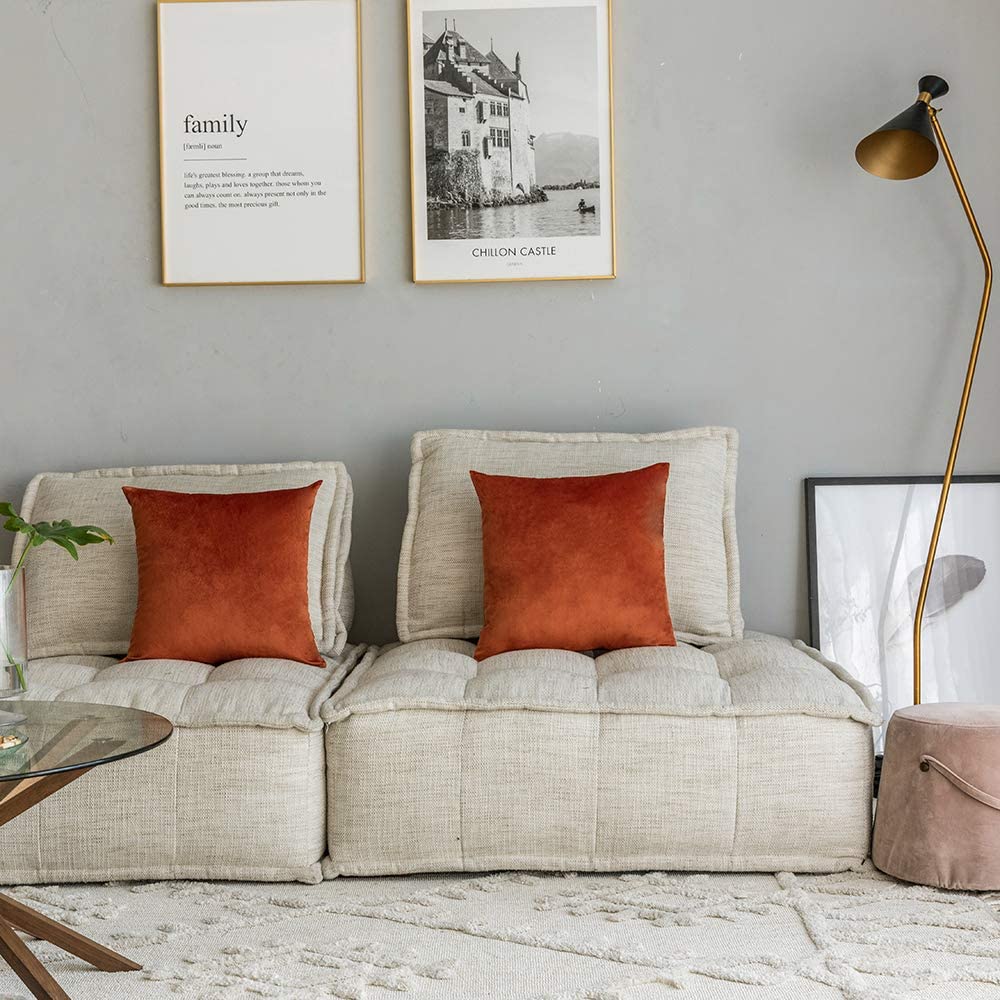 Rythome Set of 2 Comfortable Velvet Throw Pillow Cases Decorative Solid Cushion Covers for Sofa Couch and Bed – 18″x18″, Rust — $14.99
Two luxurious-looking velvet pillow covers for under $15. Comfy and cozy for your living room, bedroom, kitchen or office.
Velvet Pumpkins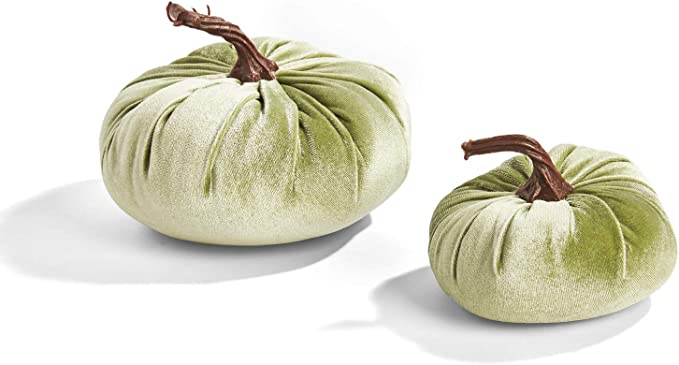 Velvet Pumpkins for Decorating – Set of 2, Plush Green Velveteen Fabric with Realistic Stems, 5 Inch and 7 Inch Diameter, Rustic Table Decoration, Halloween or Farmhouse Home Decor — $24.99
Because what's fall decor without pumpkins? These are a staple and will actually last you all season, unlike the real pumpkins that you'll toss before Halloween.
Cast Iron Dutch Oven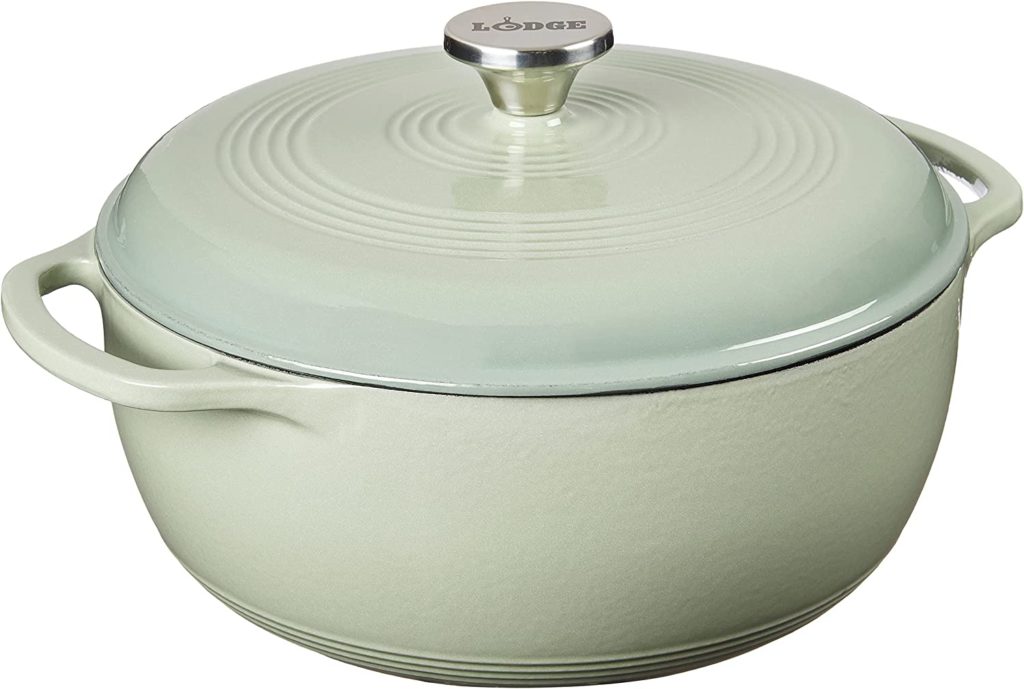 Lodge EC6D50 Cast Iron Enameled Dutch Oven, 6 Qt, Desert Sage — $79.90
A flawless pairing of form and function that doesn't quit, the Lodge Dutch Oven is an enameled cast iron classic that's great for preparing and serving memorable meals.
Rustic Farmhouse Throw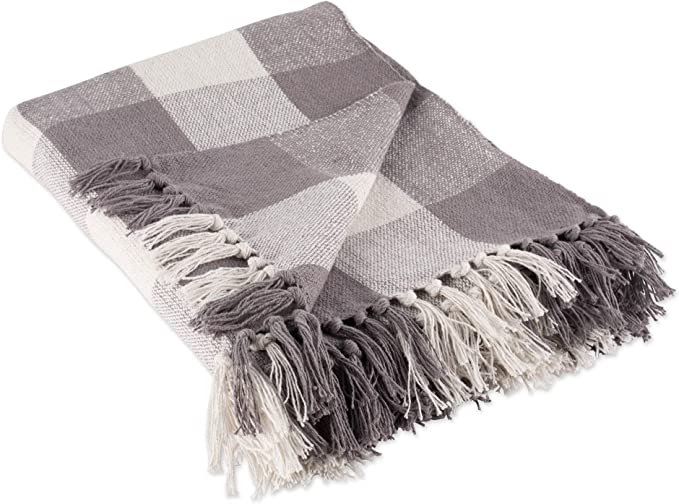 DII Buffalo Check Collection Rustic Farmhouse Throw Blanket with Tassles, 50×60, Gray/White — $16.13
A cozy throw blanket to warm up by the bonfire. Perfect for hanging over the couch for your fall decor.
Charcuterie Board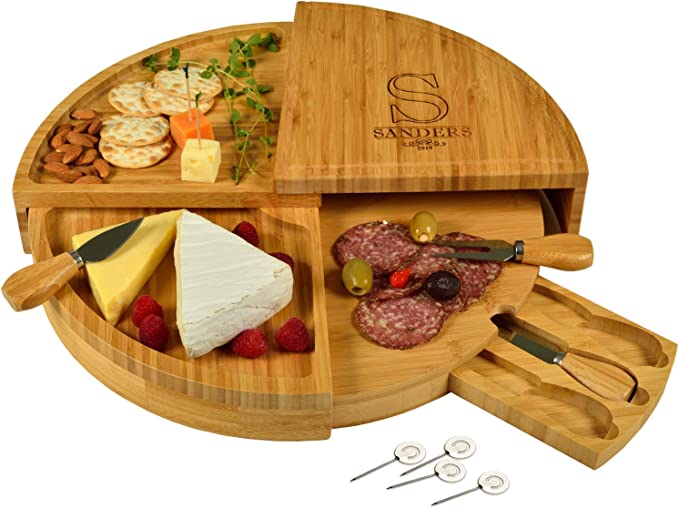 Picnic at Ascot Delux Custom Engraved Bamboo Cheese/Charcuterie Cutting Board – Patented Design – Quality Assured — $69.95
This farmhouse-inspired tray is a stylish way to enjoy cheese and appetizers with your friends. Makes an incredible housewarming gift with an option to get it personalized.
5 Affordable Amazon Products For A Sleek And Modern Home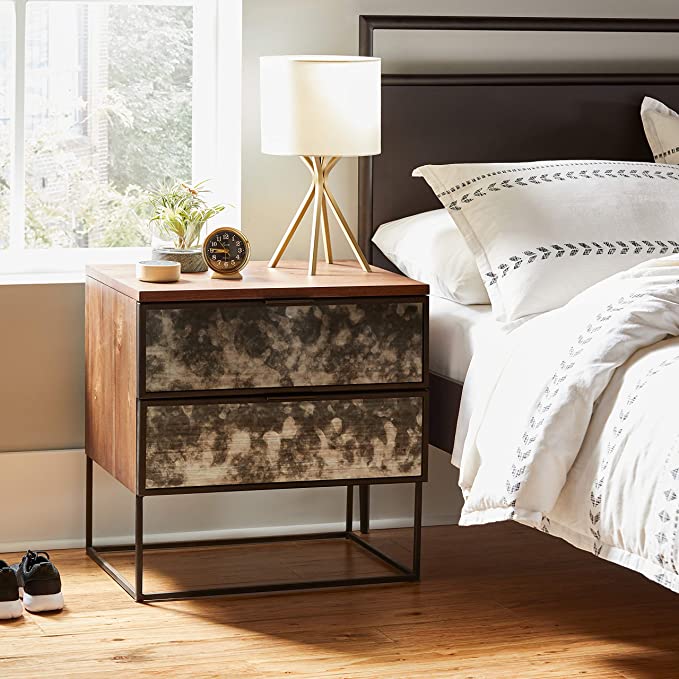 As much as I love a trip to Home Goods, sometimes the convenience of ordering my decor on Amazon is just as satisfying. Having just moved to D.C., I feel well-equipped in recommending some of my favorite home products to you.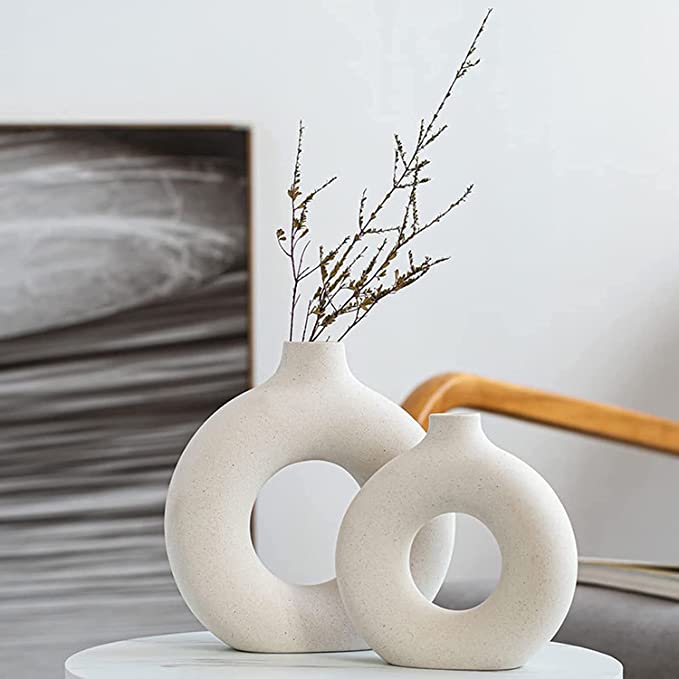 White Ceramic Vase for Modern Home Decor, Round Matte Pampas Flower Vases Minimalist Nordic Boho Ins Style for Wedding Dinner Table Party Living Room Office Bedroom, Decorative Gift — $37.99
If you are tired of dull and boring vases, then you will definitely love these beautiful hollow design white ceramic vases for your home. The donut design makes the flower vases unique and stylish. The neutral color matches with everything and is perfect for holding your favorite flowers.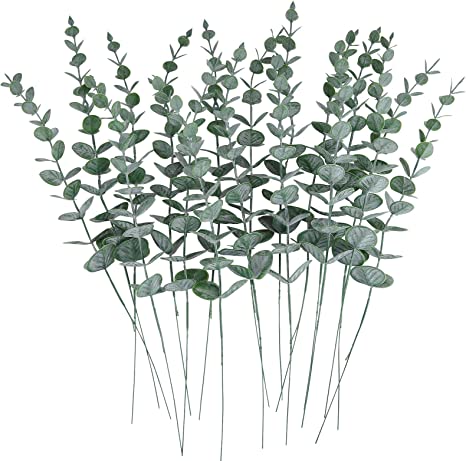 CEWOR 24pcs Eucalyptus Stems Decor Artificial Eucalyptus Leaves Faux Greenery Branches for Wedding Centerpiece Flower Floral Arrangement Farmhouse Home Decoration — $12.99
These artificial eucalyptus leaves are a perfect addition to your home. These plants give your space a natural look without the need for plant care. You can freely choose the eucalyptus stems bulk ​to mix with other floral bouquets. They are perfect decorations for floral arrangements, centerpieces, or just around the house.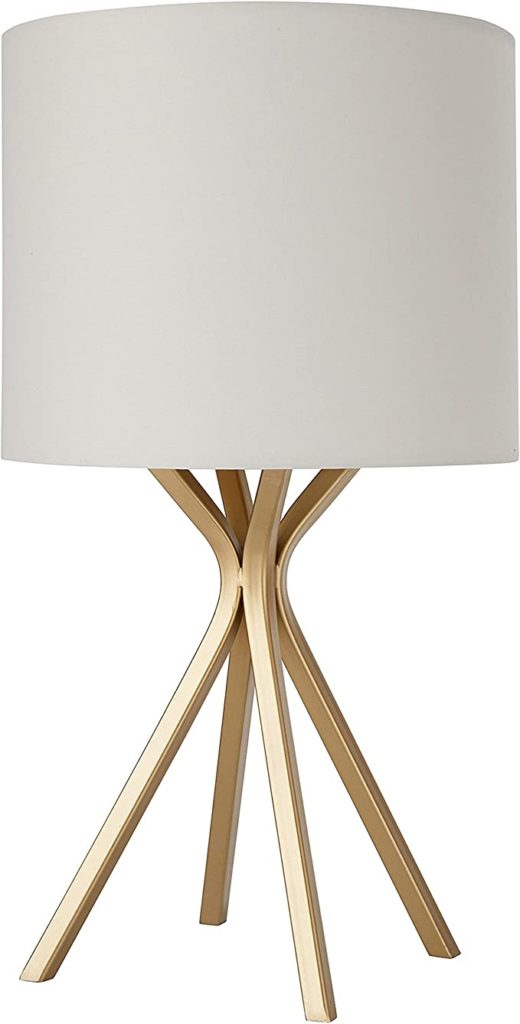 Amazon Brand – Rivet Gold Bedside Table Desk Lamp with Light Bulb – 18 Inches, Linen Shade — $68.73
A brilliant satin gold finish gives this metal table lamp a modern look. Sharp lines form four posts for a sturdy design. An oversized linen drum shade gives a classic touch, for a combination that easily blends with your existing style.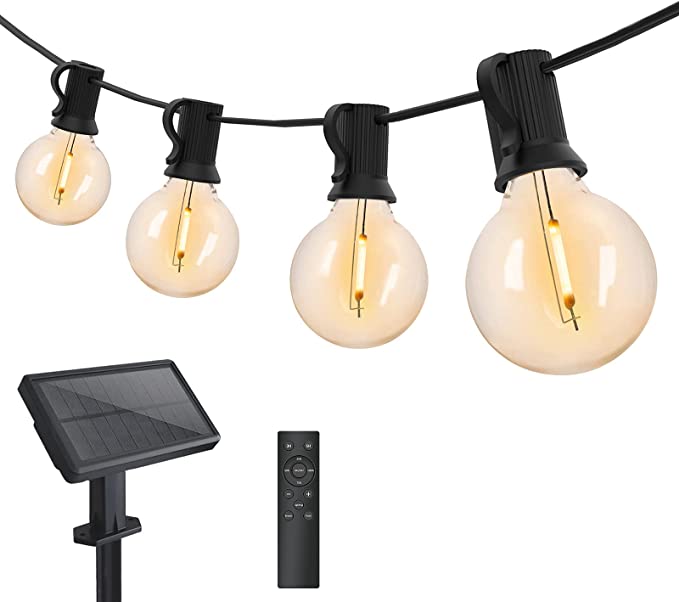 BRTLX Solar Outdoor String Lights, 100FT Shatterproof LED Patio String Lights with Remote Waterproof Hanging Indoor Outdoor Lights for Home Party Wedding Decor — $45.99
These 100ft solar outdoor string lights can last 8-10 hours. A 180-degree adjustable panel allows you to get the maximum sun exposure. The lights don't need an outlet, just freely decorate your backyard, patio, garden, balcony, also perfect for any celebration.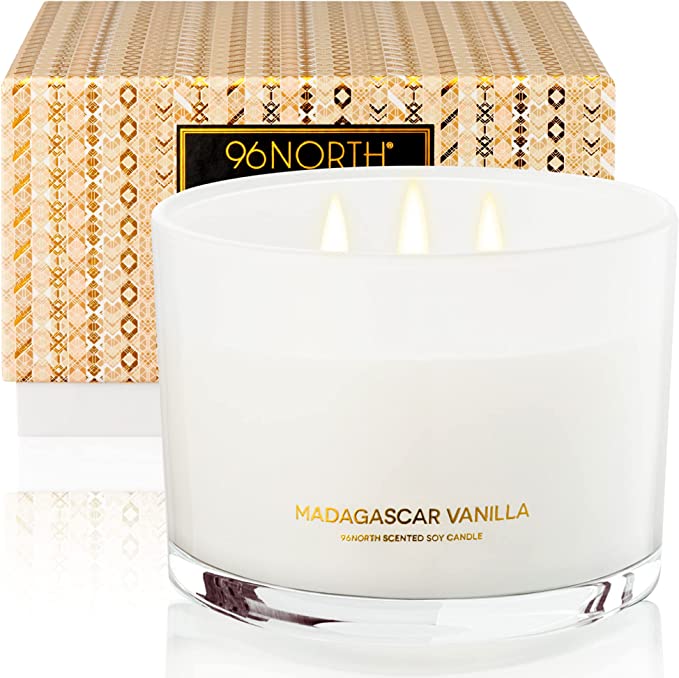 96NORTH Luxury Vanilla Soy Candles | Large 3 Wick Jar Candle | Up to 50 Hours Burning Time | 100% Natural Soy Wax | Relaxing Aromatherapy Aesthetic Candle | Housewarming Gift for Men and Women — $24.95
This premium fragrance features a lush blend of rich Madagascar vanilla, fresh cream, and a hint of bourbon – an exotic, upscale take on a much-loved classic scent. Exquisitely packaged, this trendy monochrome style will be sure to impress friends and loved ones, or make your daily life luxurious.
What To Make Of Amazon's Acquisition Of iRobot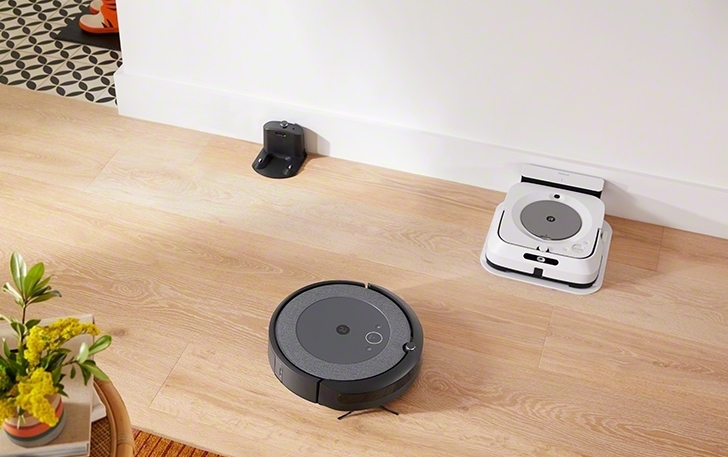 In recent years, you have surely heard the familiar tagline: "If it's not from iRobot, it's not a Roomba." That refrain may be tested going forward, as Amazon just announced it is buying iRobot (the company, not the Will Smith movie) for $1.7 billion. Will they still use the iRobot branding or will Roombas now form part of an "Amazon Robotics" line along with the eminently creepy Amazon Astro? Only time will tell.
Unlike the company founded by Jeff Bezos, you, dear consumer, do not need to spend a billion dollars to own one of these popular robotic vacuum cleaners. Instead you can pay a few hundred bucks. Here are the most popular models currently available on Amazon: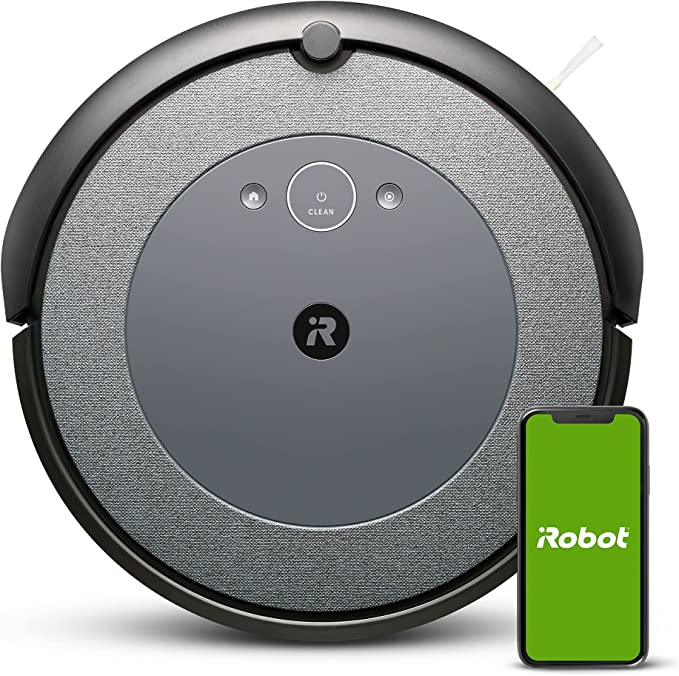 iRobot Roomba i3 EVO (3150) Wi-Fi Connected Robot Vacuum – Now Clean by Room with Smart Mapping Works with Alexa Ideal for Pet Hair Carpets & Hard Floors, Roomba i3 — $299.99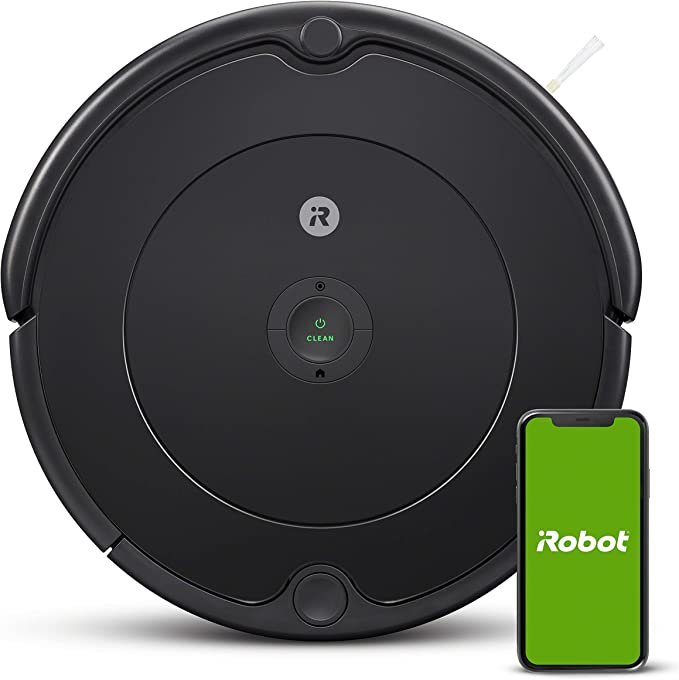 iRobot Roomba 694 Robot Vacuum-Wi-Fi Connectivity, Personalized Cleaning Recommendations, Works with Alexa, Good for Pet Hair, Carpets, Hard Floors, Self-Charging, Roomba 694 — $249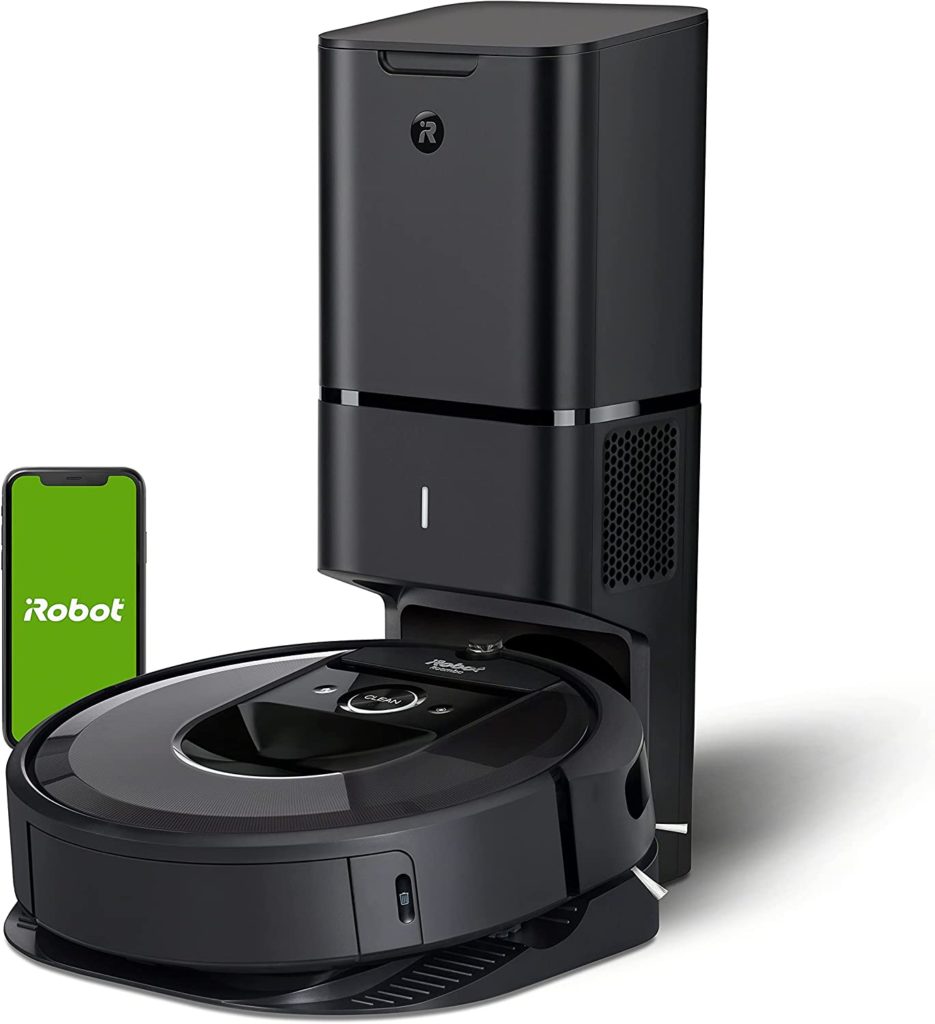 iRobot Roomba i7+ (7550) Robot Vacuum with Automatic Dirt Disposal – Empties Itself for up to 60 days, Wi-Fi Connected, Smart Mapping, Works with Alexa, Ideal for Pet Hair, Carpets, Hard Floors, Black — $769