This Top-Selling Space Heater Will Help You Weather Winter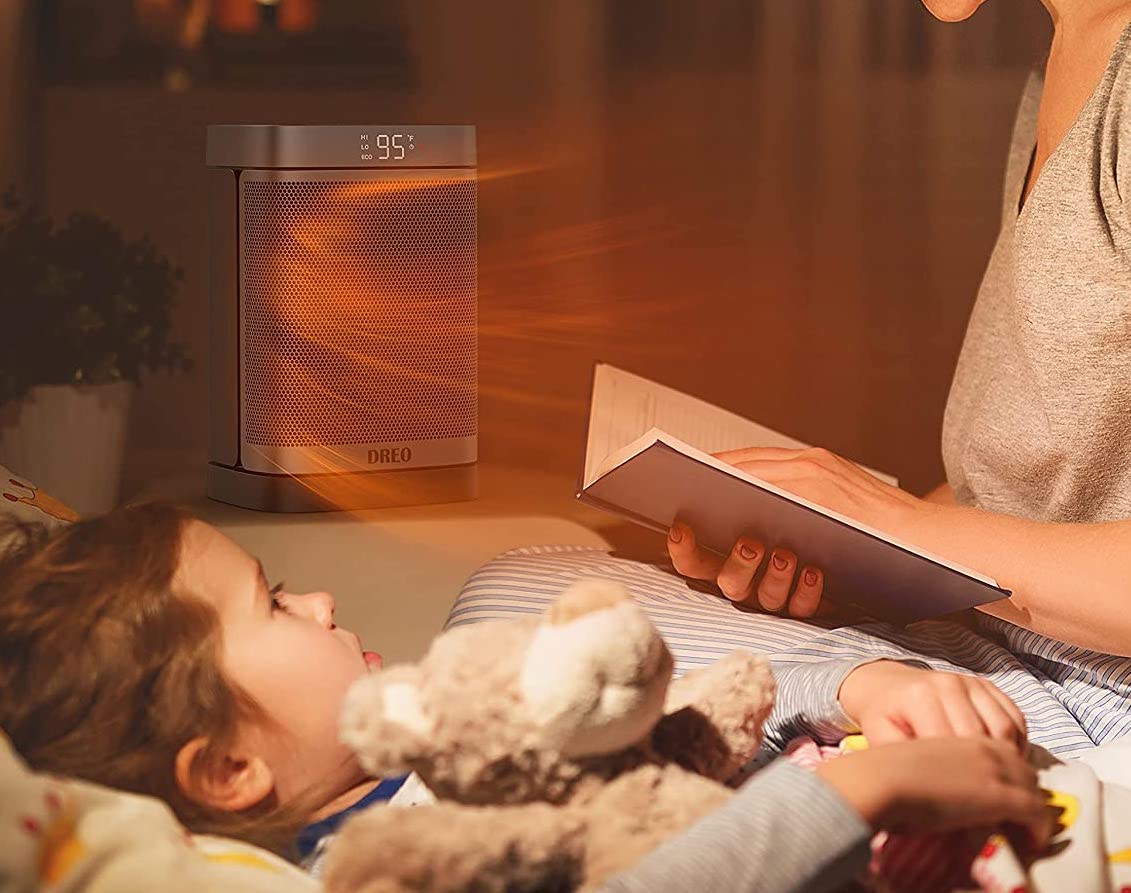 The most famous quote from Ernest Hemingway's novel The Sun Also Rises is a character's response to the question "How did you go bankrupt?"
"Two ways," Mike said, "gradually then suddenly."
Such a description could also be applied to the weather so far this autumn. The temperatures where I live did gradually drop from the 90s to the 80s to the 70s and so forth, but the transition to daily temperatures in the 40s still feels sudden. I have not even had time yet to locate all my winter clothes.
All this is to say, I found myself in immediate need of warmth. Apparently, I am not the only one. The #1 new product on Amazon right now is this impressive little space heater: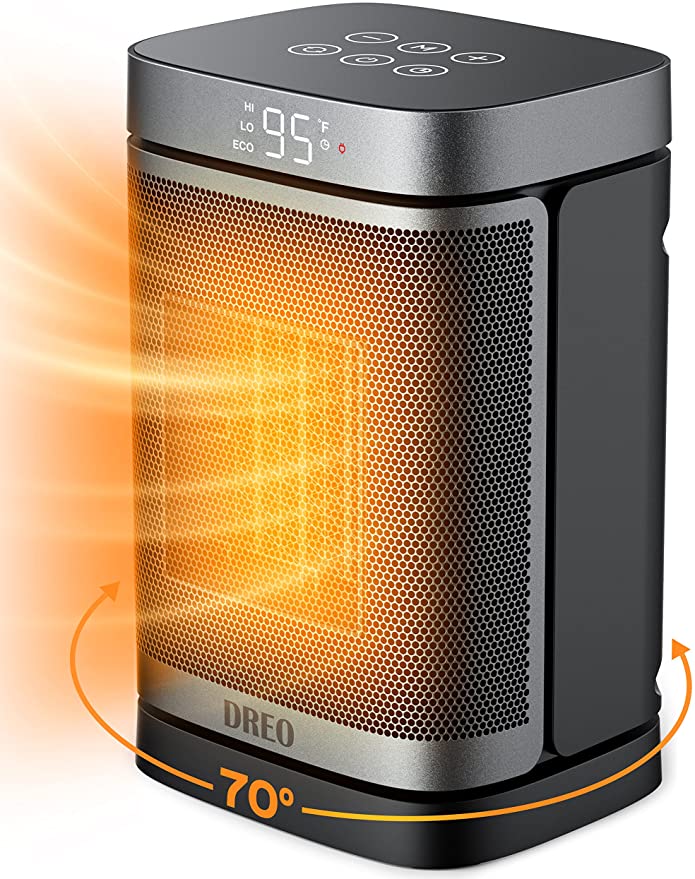 Dreo Space Heater – 70°Oscillating Portable Heater with Thermostat, 1500W PTC Ceramic Heater with 4 Modes, 12h Timer, Safety & Fast – Quiet Heat, Small Electric Heaters for Indoor Use, Bedroom, Office — $49.99
A space heater has become a necessity in our current age of working from home. When you alternate time spent in your bedroom, your office, and your living room, ideally you want the heat to come with you from place to place. The Dreo space heater makes that a reality.
At just $50, it is definitely affordable, and it has all the features you would want in a modern space heater. Of course it oscillates 70°, and in addition to having a programmable thermostat, it will auto-adjust depending on the temperature of its surroundings. You can also choose from four environmentally-friendly and energy-efficient modes (high, low, ECO, & fan)
If necessary, this space heater will shut off by itself to prevent overheating. You also do not have to worry about it affecting your sleep, since it is built with an extremely quiet DC motor and 9-blade fan. What more can you ask for?
VIDEO: Unboxing The Metal Marg Glasses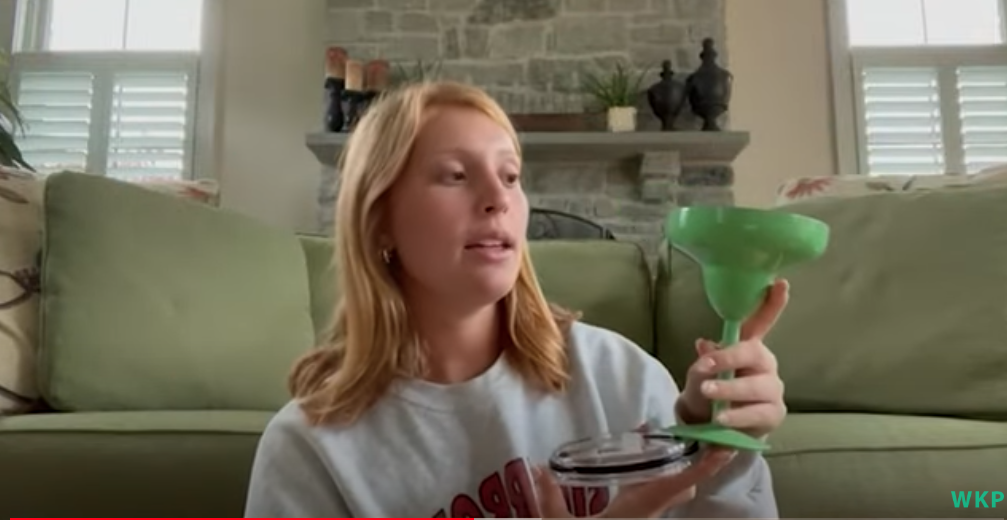 Patriotic Beach Essentials For Fourth Of July Weekend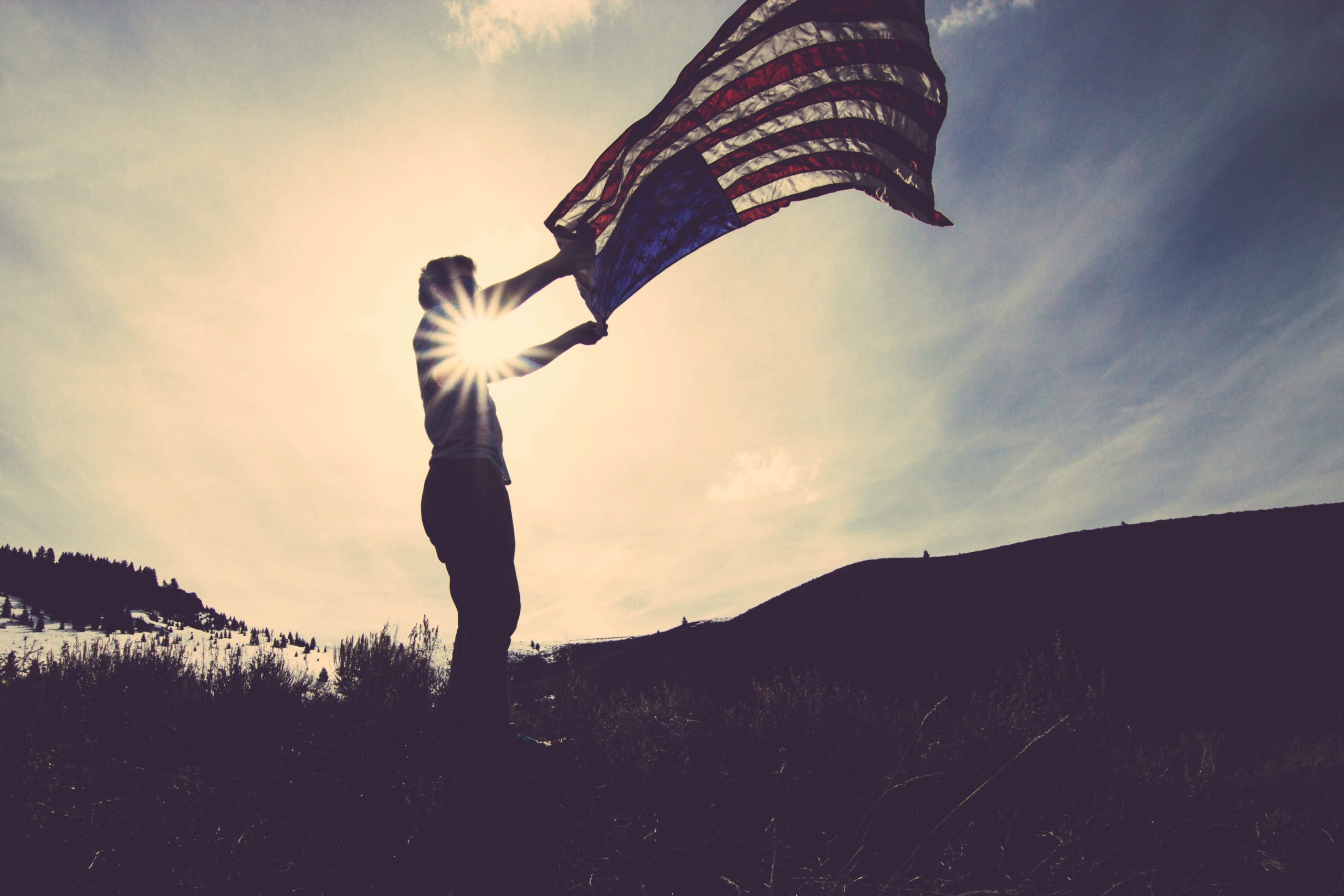 Yesterday was the longest day of the year, and next weekend is the Fourth of July. This summer is flying by!
Hopefully you already have fun plans for Independence Day. Whether you have been waiting months for this particular long weekend or are apt to decide to do something spur-of-the-moment, this is the perfect time to invest in some patriotic beach essentials!
Better Dweller Beach Umbrella
Available on both Amazon and Walmart.com, the 6.5-ft beach umbrella from Better Dweller is a way to express both your individuality and patriotism as you catch some rays on the shore. This product is brand new for 2022, and it is sure to make you the envy of beachgoers all across the country.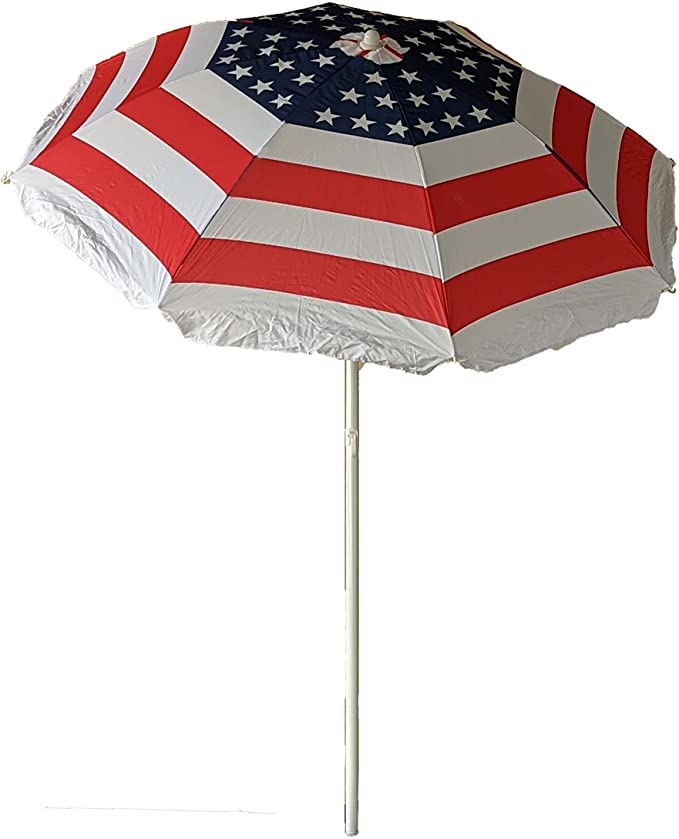 6.5ft USA American Flag Beach Umbrella, U.S. Flag Pattern with Carrying Case — $50
2. Expersion Clear Tote Bag
Even if your vacation home is on the beach, you still need a method of carrying your towels, sunscreen, beverages and other accoutrements down closer to the ocean. Of course, you want something that is easy to clean since it is sure to be exposed to sand and water. A vinyl tote bag is a great solution, and this one from Expersion features an American flag patch. Like the Better Dweller beach umbrella, this tote bag is available on both Amazon and Walmart. Unlike the umbrella, it comes in a variety of colors, including blue, black, red, pink, green, and orange.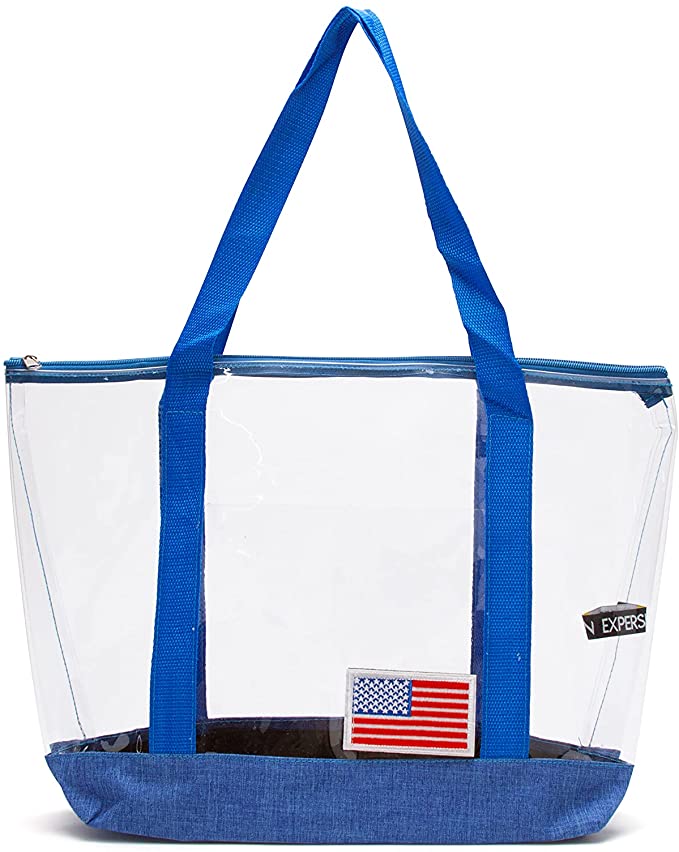 Clear American Flag Tote Bag — $14.99
3. Expersion Clear Backpack
What is a backpack but a tote bag that is easier to carry and with more space? Not just for schools and sporting events, the Expersion clear backpack can also help you get your belongings down to seashore. It is also available on Amazon and Walmart.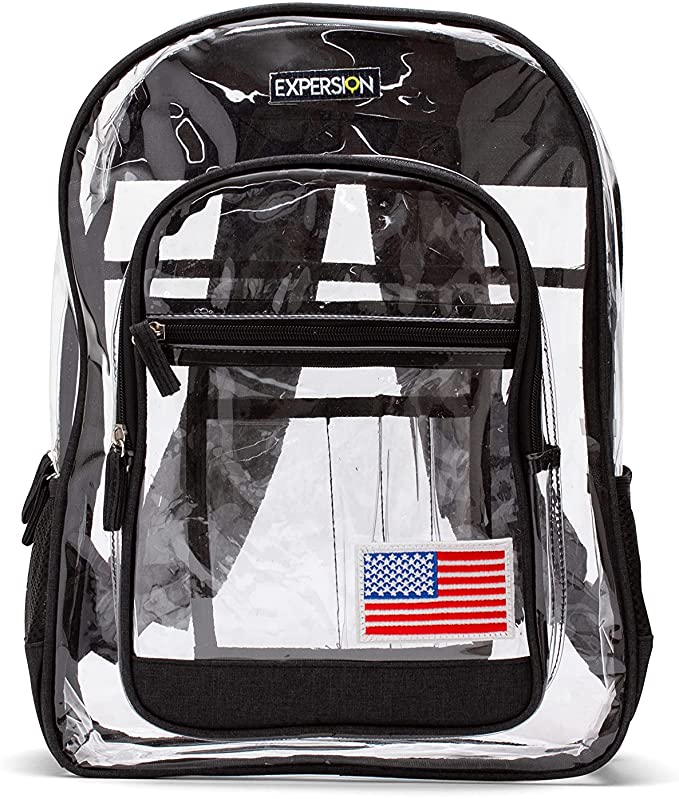 Clear Backpack with American Flag Patch, Transparent Heavy Duty See-Through U.S. Bag for School, Concerts, US Sporting Events, Stadium Approved — $20.99
They're Here! Vacuum-Insulated Marg Glasses Are Now Available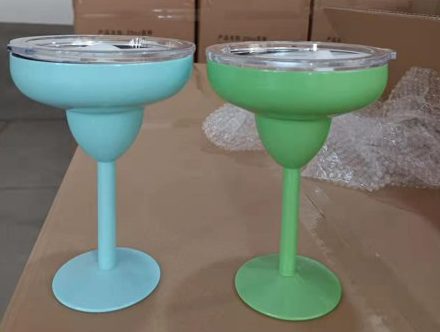 For weeks, we've been bombarded with requests to update our April article about the new vacuum-insulated margarita tumblers from Better Dweller. Well, if you check now there is indeed an update at the top, and it is a good one! These much ballyhooed glasses are now ready to be delivered to your front door. Like other Better Dweller products, the marg glasses can be purchased for your enjoyment on either Amazon or Walmart.com.
These cups are available in two colors, a sort of sky or Carolina blue plus a light sea green: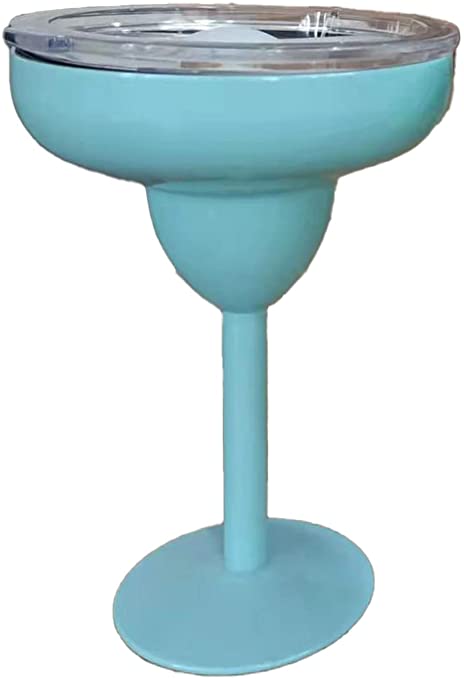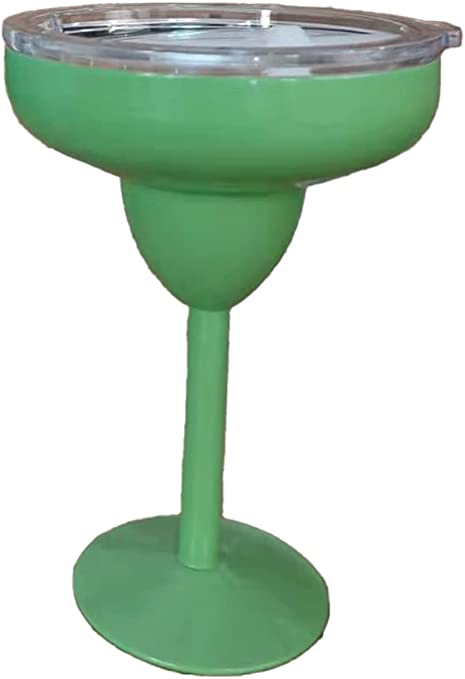 Crucially, these hip glasses come with seal-tight lids, which will protect your ice cold beverage from spilling. They promise to keep up to 8 ounces of the liquid cold for as long as 8 hours. (It will also keep hot beverages hot, which may seem a bit counterintuitive, but to each his or her own.)
We are so excited to see all the sunny places our readers enjoy margs this summer in these brand-new Better Dweller tumblers. Be sure to send us pics or share them on social media!