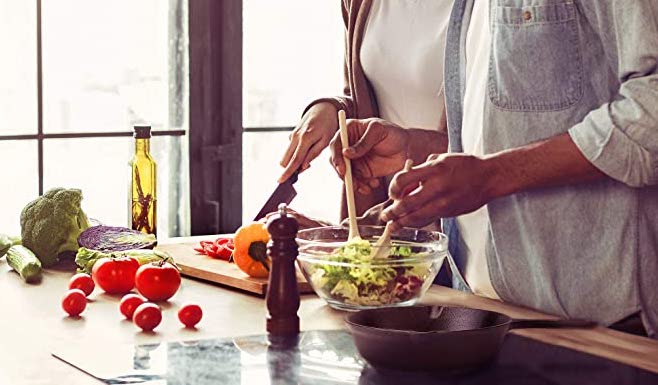 If you've poked around the internet today looking for last minute Christmas gifts, you have likely come across the term "Green Monday." The e-commerce boom of the last decade-plus has spawned a litany of minor shopping holidays in the lead-up to December 25. In addition to Black Friday and Cyber Monday, we now have Small Business Saturday and Giving Tuesday that same week. Apparently, we also have Green Monday, which despite its name has nothing to do with purchasing environmentally-friendly or locally-sourced goods.
Green Monday simply refers to the second Monday in December, traditionally the best sales day in the 12th month of the year. Why is it called Green Monday? Nobody knows. Most people assume it is because money is green. That may be so, but that is a pretty lame name for a so-called "holiday" that already has but a tenuous claim on existence.
The best Amazon deal we have seen on Green Monday 2021 is on a wide array of cast iron skillets from the brand Cuisinel. You can check out the whole deal (which includes nearly 20 discounted items) here, or see some of its best offers below.
8-inch Skillet – 60% off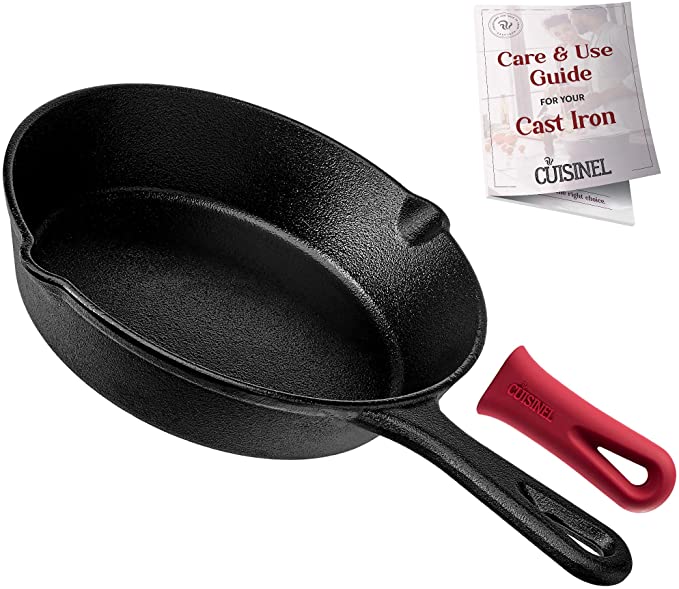 Cast Iron Skillet – 8″-Inch Frying Pan with Pour Spouts + Silicone Handle Holder Cover – Pre-Seasoned Oven Safe Cookware – Indoor/Outdoor Use – Grill, BBQ, Stovetop, Firepit, Gas and Induction Safe — $11.99
10.5-inch Grill Pan – 50% off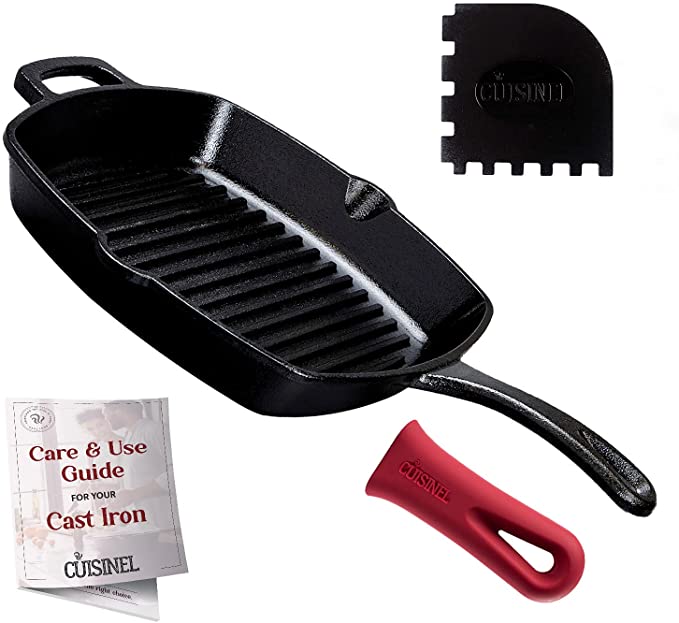 Cast Iron Grill Pan – Square 10.5″-Inch Pre-Seasoned Ribbed Skillet + Handle Cover + Pan Scraper – Grille, Firepit, Stovetop, Induction Safe – Indoor/Outdoor – Great for Grilling, Frying and Camping — $19.98
13.5-inch Griddle – 50% off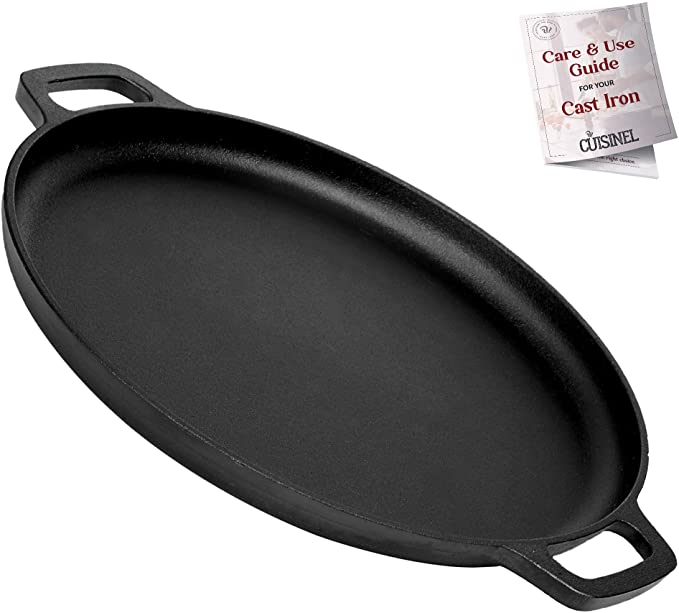 Cuisinel Cast Iron Pizza Pan / Round Griddle – 13.5″-Inch Flat Skillet – Great for Frozen Pizza – Pre-Seasoned Comal for Tortillas – Dosa Tawa Roti – Baking, Stove, Oven, Grill, BBQ and Campfire Safe — $19.99
At $9, This Silly Plush Turkey Hat Is A Must-Own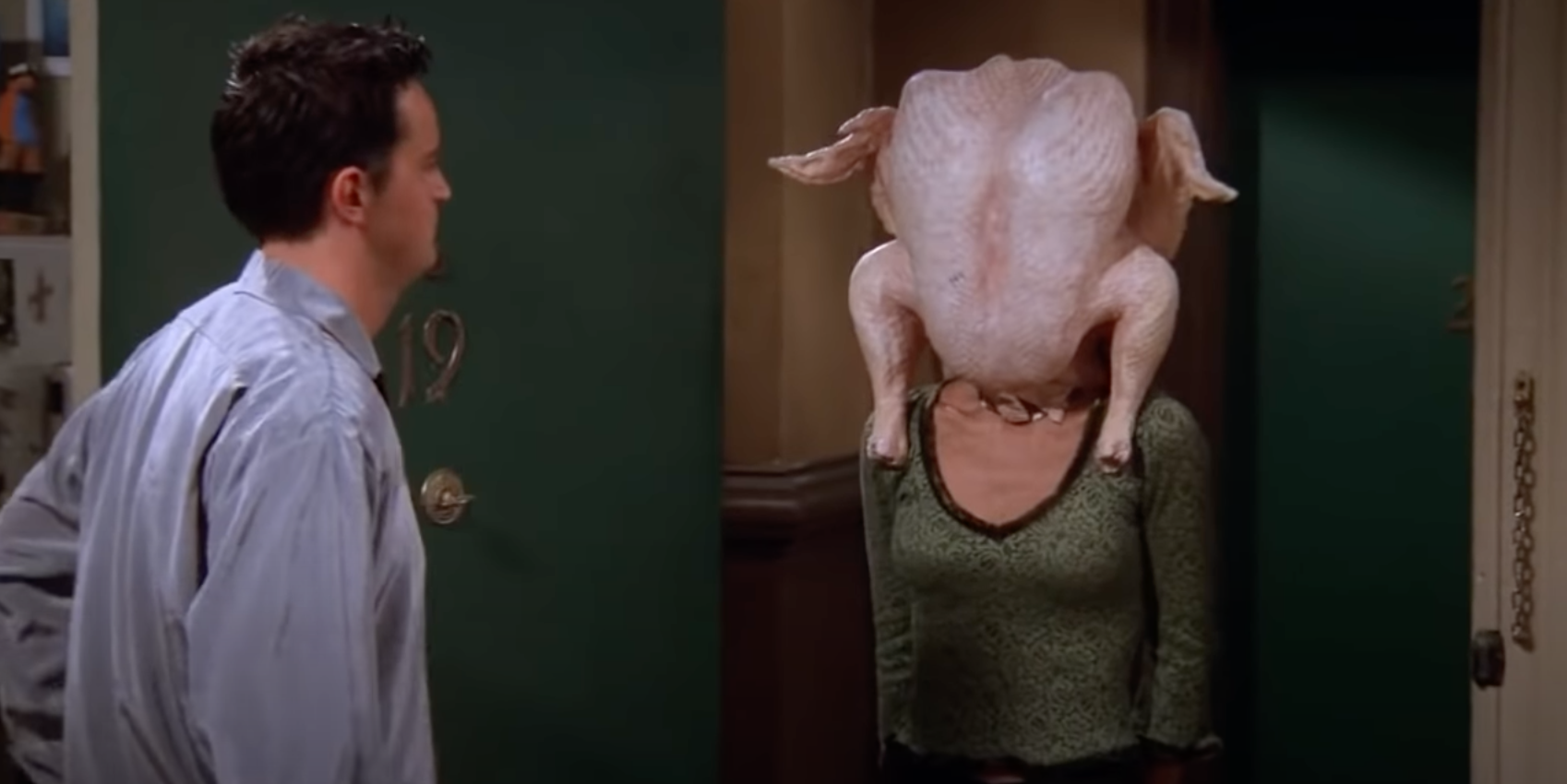 In 2022, Santa hats are out. Silly turkey hats are in.
I was on Amazon looking for things to do over Thanksgiving with relatives (eventually landing on the brand new game Christmas Categories) when I came across this: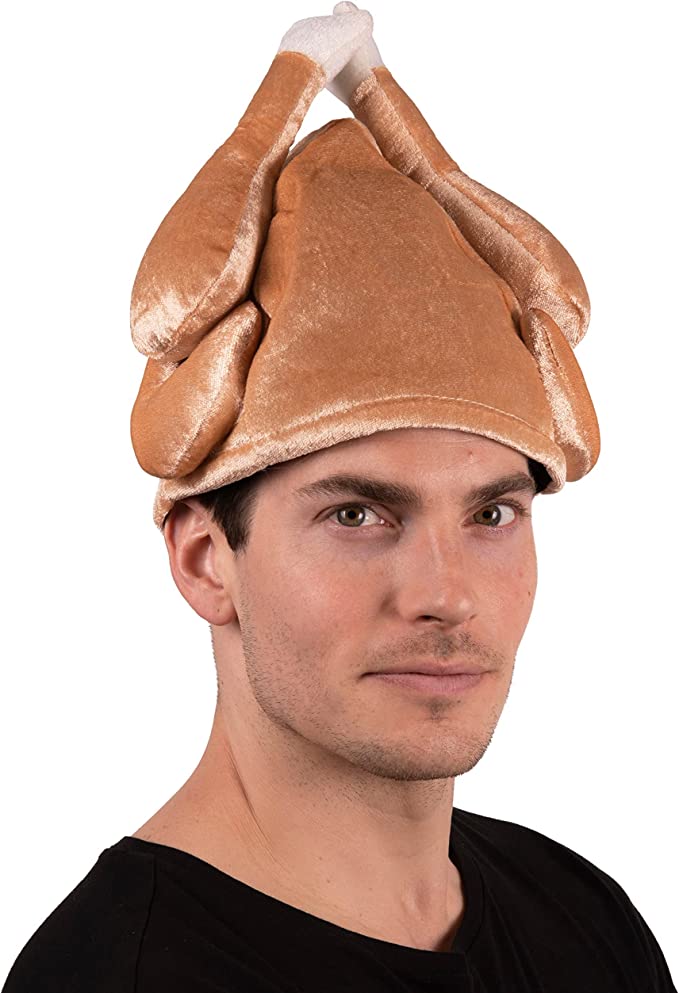 Kangaroo Plush Thanksgiving Day Roasted Turkey Hat Tan — $8.95
My first thought was that it creates the perfect opportunity for someone in the family to recreate the classic Monica turkey head scene from Friends: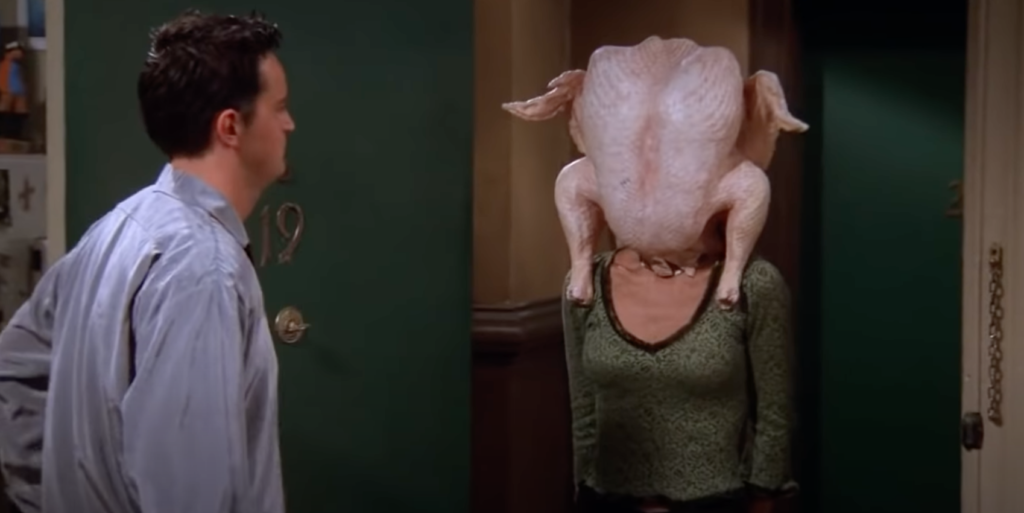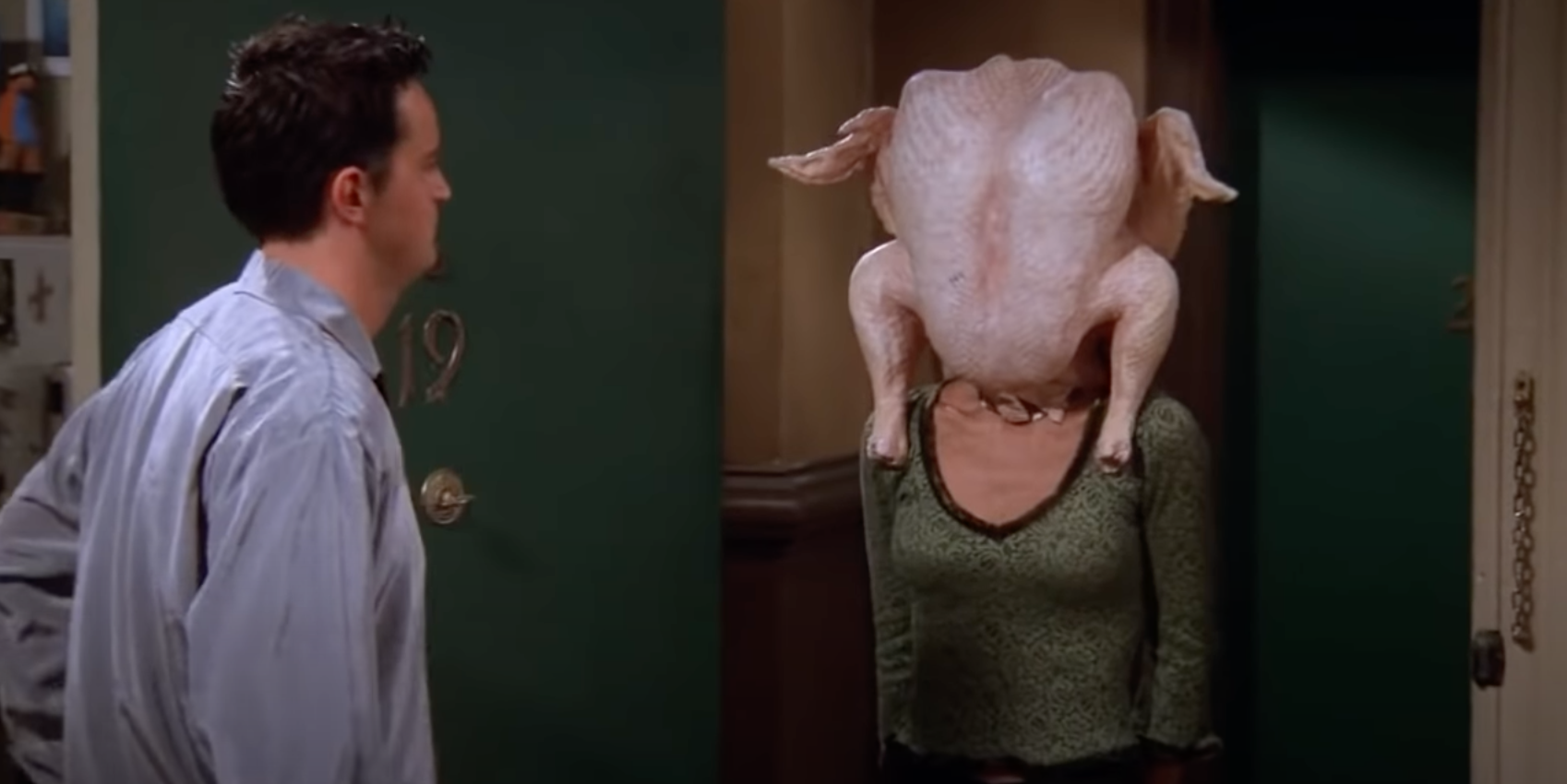 Then I realized that there are many ways you can have fun with the turkey hat Thanksgiving. When you play games, you can decide in advance that the loser has to wear the turkey hat. Or perhaps you can start a tradition that whoever carves the turkey each year gets to wear the turkey hat. The possibilities are endless!
No matter how you are spending the holiday this year (with funny turkey hat, or sans funny turkey hat), the We Know Products team wishes you a very happy Thanksgiving!
Keep Comfort Within Arm's Reach With NAIPO's New Handheld Massager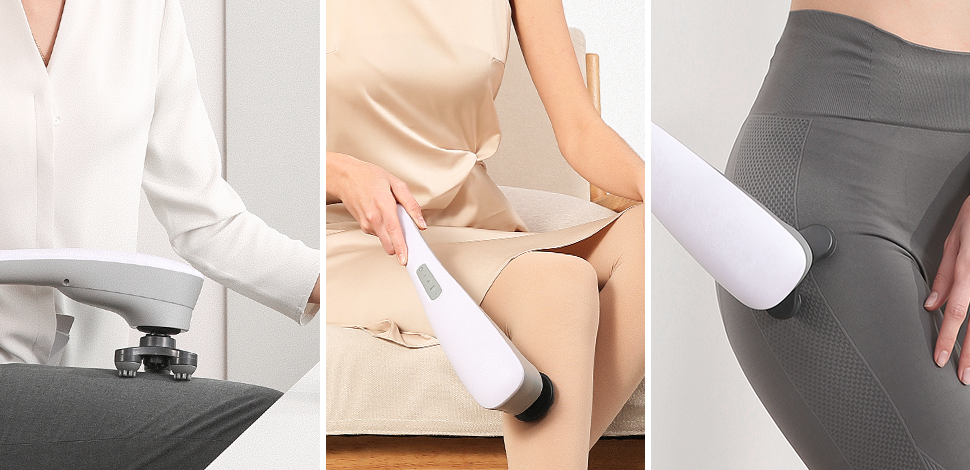 If you go on Amazon and search for "handheld massager," you will find dozens and dozens of clones of the same $100 massage gun. My immediate reaction upon seeing this was that there is no longer any innovation in the massager industry. Instead of actually investing in R&D to come up with more advanced ways to help customers, massager companies seem content to copy one another and compete on price.
One company gives me hope. That company is NAIPO, a well-known massager brand whose stated mission is to help people all over the world "Find Well-being." NAIPO's latest handheld massager features a brand new design that provides added value for the user. While it is still a percussion massager, its sleek comfort-grip handle grants access to otherwise inaccessible areas of the body. It also features 5 interchangeable massager heads so that you are able to treat each acupuncture point with the best possible massage.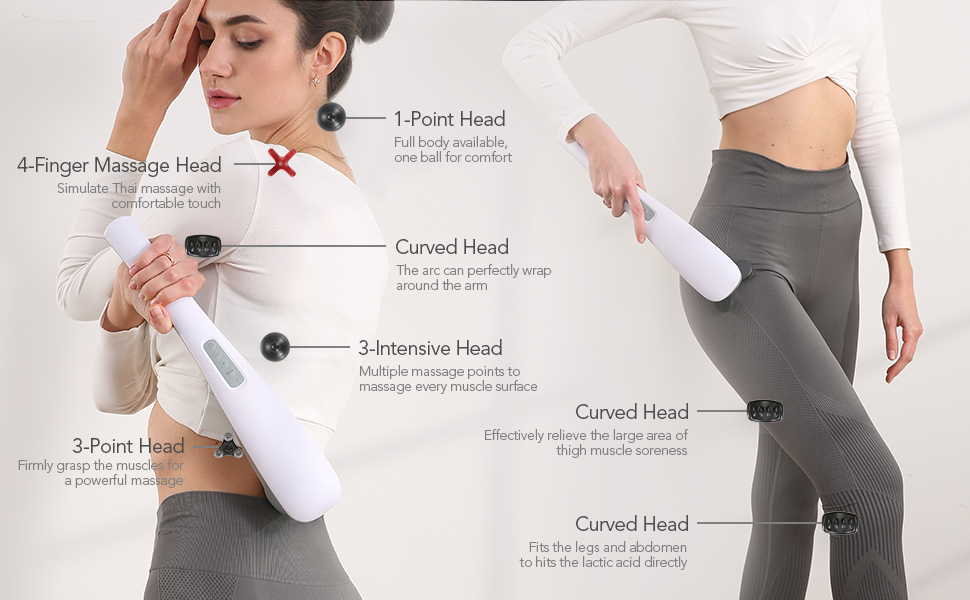 This attention to detail creates a truly customizable experience. After a workout or just a long day at work, you can choose from 5 different speed levels and 5 different working modes, from gentle relaxation to vigorous, deep-tissue massage. By virtue of the extended front grip, you can give exactly the right type of massage to previously neglected muscles all over your body.
A common complaint about percussion massagers is the noise level that can make it awkward or even impossible to use in public. The new NAIPO handheld massager is different. Unlike its competitors, it provides amazing results with only a single massage head. This has the twin effect of reducing noise levels and making it lighter and therefore less unwieldy, a huge plus especially for older users.
The NAIPO XF-5120 handheld massager will be available for purchase soon, and at $52.99 it is inarguably cheaper than similar products on the market. You get your very own either at NAIPO's own storefront on naipocare.com or on Walmart.com. Stay tuned for more updates!
This Amazon Space Heater Will Help You Weather Dropping Temperatures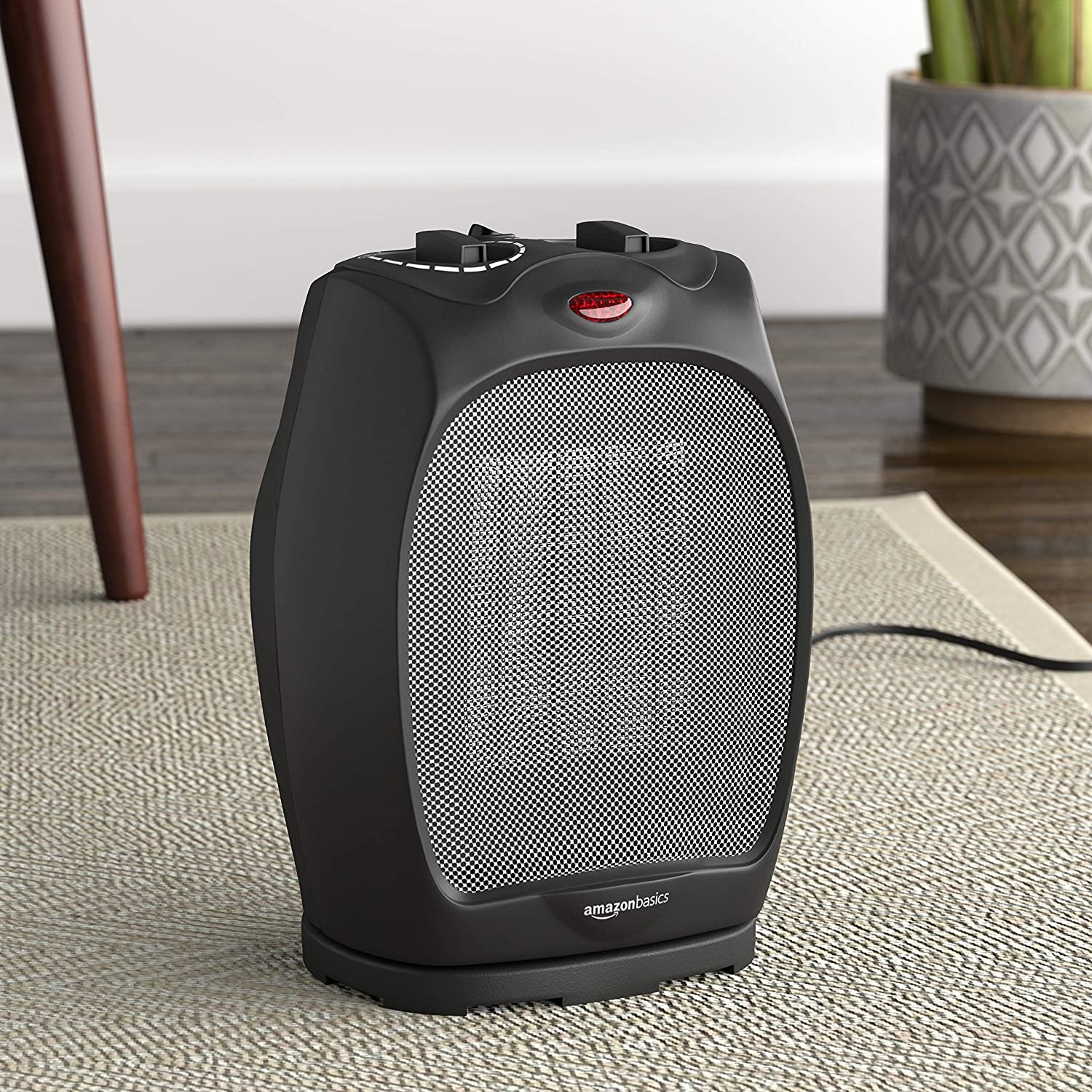 The most famous quote from Ernest Hemingway's novel The Sun Also Rises is a character's response to the question "How did you go bankrupt?"
"Two ways," Mike said, "gradually then suddenly."
Such a description could also be applied to the weather so far this autumn. The temperatures where I live did gradually drop from the 90s to the 80s to the 70s and so forth, but the transition to daily temperatures in the 40s still feels sudden. I have not even had time yet to locate all my winter clothes.
All this is to say, I found myself in immediate need of warmth. Apparently, I am not the only one. One of the bestsellers on Amazon right now is this space heater: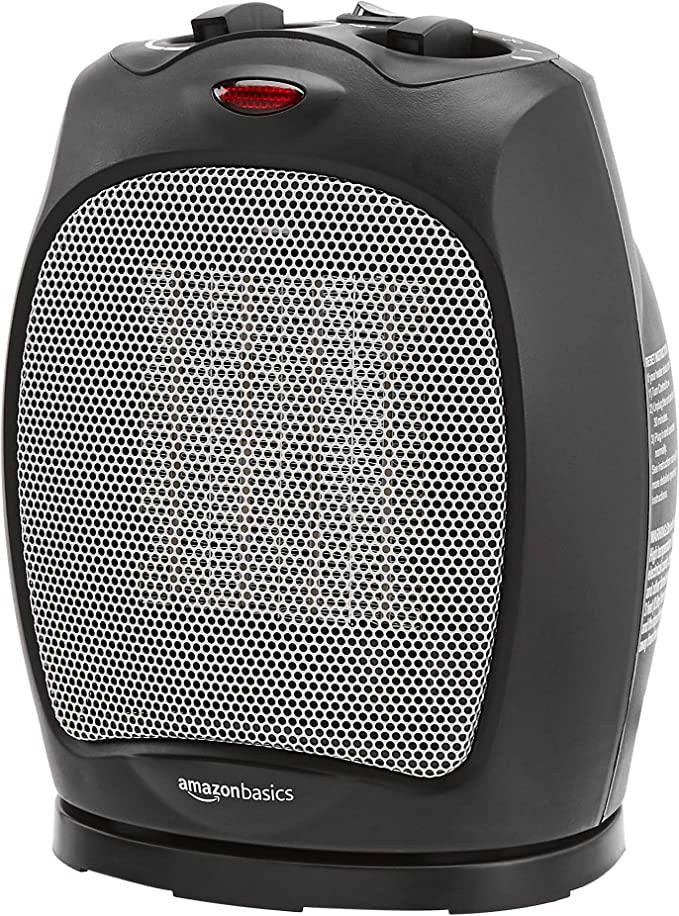 Amazon Basics 1500W Oscillating Ceramic Heater with Adjustable Thermostat, Black — $30.96
A space heater has become a necessity in our current age of working from home. When you alternate time spent in your bedroom, your office, and your living room, ideally you want the heat to come with you from place to place. The Amazon Basics space heater (equipped with a carrying handle for easy transport) makes that a reality.
The official We Know Products recommendation is that you go with the oscillating version, which at only $4 more than the standard is 100% worth it.