I Finally Got An Apple Watch, And I Love It (With One Caveat)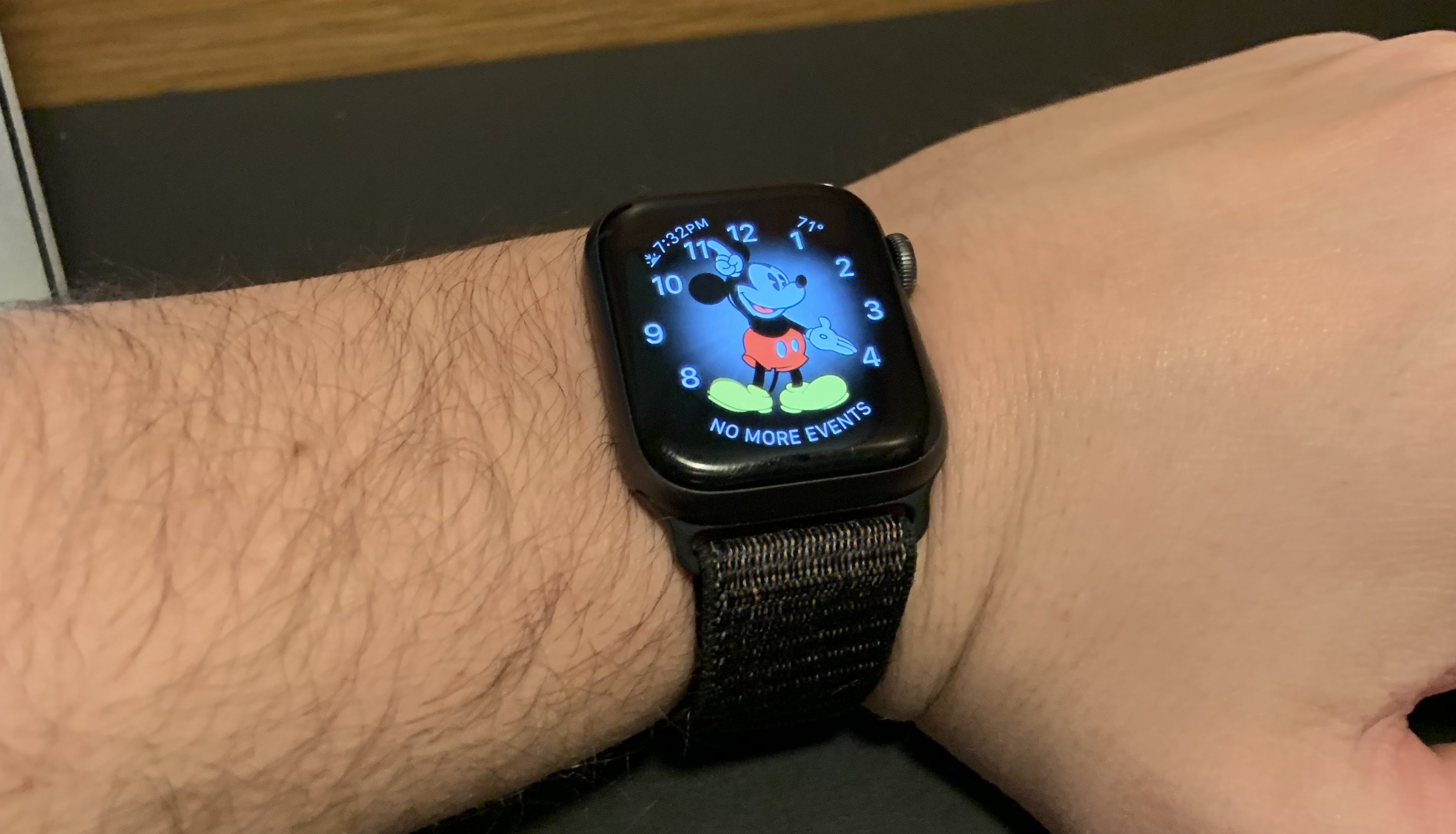 Scroll through any tech news and rumors site these days, and you will be inundated with Apple coverage. Everyone wants to talk about the new AirPods and Apple News+ and the Apple Card and everything else the behemoth tech company announced at their Apple Special Event last week. But if you read one of those articles, you will have read them all – a lot of speculation, a lot of talking points and, especially in the case of Apple News+, a lot of derogatory information. (Apple News+ represents a direct threat to tech reporters' employers and ultimately their livelihoods).
That coverage is all well and good if you are an Apple fanboy – someone who HAS to know about the latest and greatest Steve Jobs' old brainchild has to offer. But what if you are a regular old consumer? What if you are someone who still rocks the iPhone 6 and has yet to make the jump to a smartwatch. This article is for those people. Because I am one of those people.
In the past two months, I made two separate (but related) Apple purchases. First, I got an Apple Watch Series 4. I did not want an Apple Watch, mind you. I liked my classic Bulova. I've sneered at digital watches since I was a child. And what is an Apple Watch but a digital watch made cool? But I got a deal, and with my Bulova needing a new battery, I decided I would at least try it out.
If my immediate experience with the Apple Watch wasn't disappointing, it was only because of how low my expectations really were. The thing just flat out did not work. I followed all of the instructions, downloaded the app on my phone, turned it on and off about half a dozen times. Nothing. Ok, sure, it told time. And I suppose it looked cool. But it could not make or receive calls. It sometimes could send text messages but usually couldn't. It began to seem like a giant waste of money.
Indefatigable as I am, I was determined not to give up. I scoured the internet for reasons that my Apple Watch might not work as expected. The only thing I could reasonably come up with was that my phone was too old.
Apple's website claims that the Apple Watch Series 4 will work with iPhones 6 or later. I had an iPhone 6S, so my watch should have been compatible. Could it be that Apple was not entirely truthful? Maybe they wanted schmucks like me to think they could get away with spending $400 for a new watch without simultaneously shelling out $700 for a new phone.
Turns out, that is exactly what happened. While Apple may not have been completely mendacious when claiming the Series 4 "works" with the iPhone 6, the assertion is clearly misleading. If you want your Apple Watch to perform the primary function of an Apple Watch – namely, sit on your wrist and show other people that you own an Apple Watch – then an iPhone 6 is perfectly suitable. If you want it to perform all of the advertised secondary functions, then you need a newer model.
So, I did it. In what turned out to be more of a necessity than I had ever imagined, I bought an iPhone XR, hopeful that the upgrade would solve my Apple Watch problems. And you know what? It did. Since getting the iPhone XR, I have no complaints about any piece of Apple tech I own. The watch excels at making and especially taking calls. (I had never answered a phone call from the golf course before). Another feature I like is that I can control the music on my phone when it is plugged in to an audio jack on the other side of the room. (The downside here being that I needed to buy a special Apple-sanctioned adapter in order to be able to even play such music anymore).
Long story short: I do recommend the Apple Watch Series 4 for any traditional watch wearers considering making the leap. But caveat emptor, depending on what is in your pocket, it may end up costing you hundreds more than expected.  

How AirPods Have Gotten Me Through Quarantine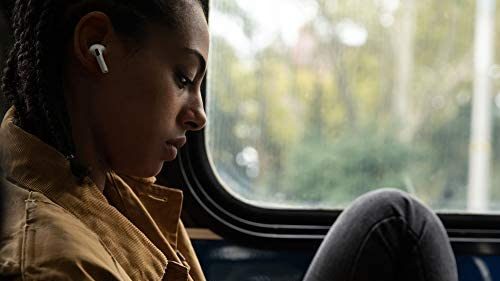 Quarantine has been difficult for people from all walks of life to be sure. But it has posed a particular set of challenges for families like mine, where all of a sudden five people are expected to get work done without killing one another.
All things considered, we have survived reasonably well. I'm not sure I would still be of that opinion had I not purchase a pair of Apple AirPod Pros mere months before the lockdown began. The opposite of a trend-setter, I was skeptical when AirPods appeared on the scene and became the "must-have" accessory for so-called smart set. Why did I need my earbuds to be wireless? Why do I need to talk to people without holding my phone? After all, I have not one but two working hands. Also, the first generation of AirPods were designed like Apple's original earbuds: in other words, seemingly designed to fall out of your ear. Who would pay hundreds of dollars for that?
I became slightly more tempted when Apple came out with the AirPod Pro model, complete with silicone tips so they actually stay in. (Imagine that!) I finally bit the bullet when I found myself in possession of $200 worth of Best Buy gift cards after Christmas. I expected to be underwhelmed.
That did not happen. Instead I became overwhelmed, turning into one of the people I hate: the AirPods guy. I started wearing them everywhere, adding a soundtrack to my life. While I fell in love with the convenience and sound quality they offered, I'm sure the standoffishness it promoted in me made the purchase a net negative.
Quarantine changed all that. I was visiting my family when the lockdown started and have simply never left. The AirPods have helped me survive. Without them, I have no idea how I'd be able to take Zoom calls or even zone out the house's background noise to get work done. (The active noise cancellation is quite good). The AirPods have also made me rather enjoy a daily constitutional, as I listen to an audiobook and relish the change to get outside and walk around the block. Turns out that AirPods have been a crucial element to surviving quarantine, akin to Netflix or a healthy stack of unread books. I highly recommend these little guys to anyone struggling to survive these difficult times.
What Do We Know About The iPhone 12?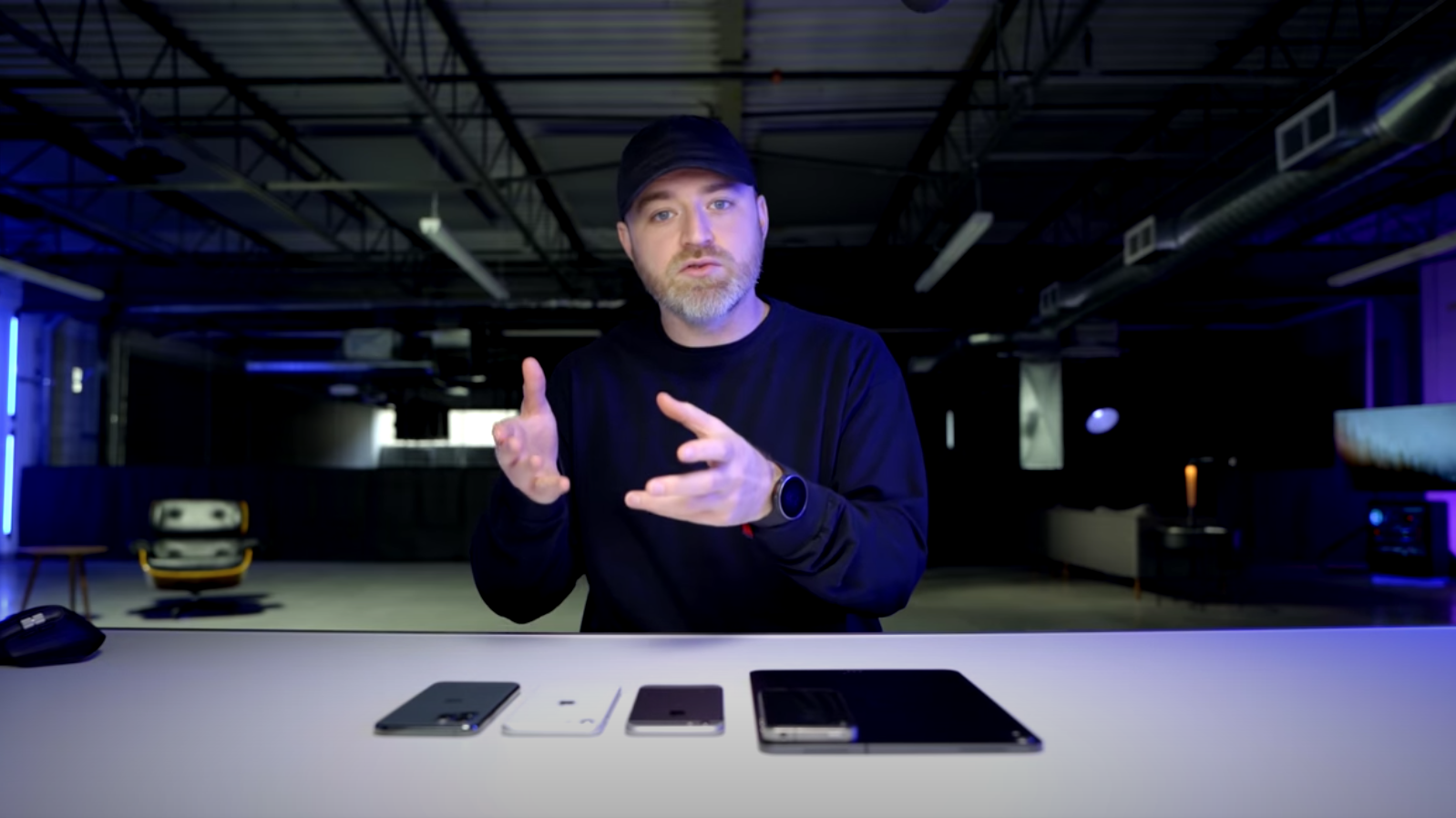 In the world of smartphones, the big news today is that the iPhone 12 likely will not come with an accompanying pair of EarPods, according to a report by 9to5Mac. With that in mind, this is a great time to take a look at what we do know about Apple's upcoming model.
Lew from Unbox Therapy has a great analysis of the rumors swirling around the iPhone 12 (watch the entire video below). In his video, Lew notes that the form factor of the iPhone 12 is something of a throwback, abandoning the curvature of recent models for a boxier feel. This makes sense given that that is also the shape of the iPhone SE, Apple's latest release. One of the biggest criticisms of the iPhone SE is the screen to body ratio, a problem that the iPhone 12 addresses with a screen that covers almost the entire phone. Unlike the iPhone SE, the iPhone 12 has the modern camera technology Apple debuted in the iPhone 11 Pro and iPhone 11 Pro Max.
When trying to visualize the iPhone 12, Lew offers a useful heuristic: "If you were able to shrink an iPad Pro to a phone format…you would be holding on to an iPhone 12." Though the box-shaped design may sacrifice some comfort in the hand, it offers a more minimalist design and more confidence in your grip.
Lew is known to be of two minds when it comes to Apple, at different times vilifying its lack of creativity and finding value in its unity. That certainly renders his closing comments of note: He suggests that at a $649 price point, this may be the model that finally brings iPhone holdouts into the fold.
WATCH The Entire Unbox Therapy Video:
What Can We Expect With The (Rumored) New iPad Pro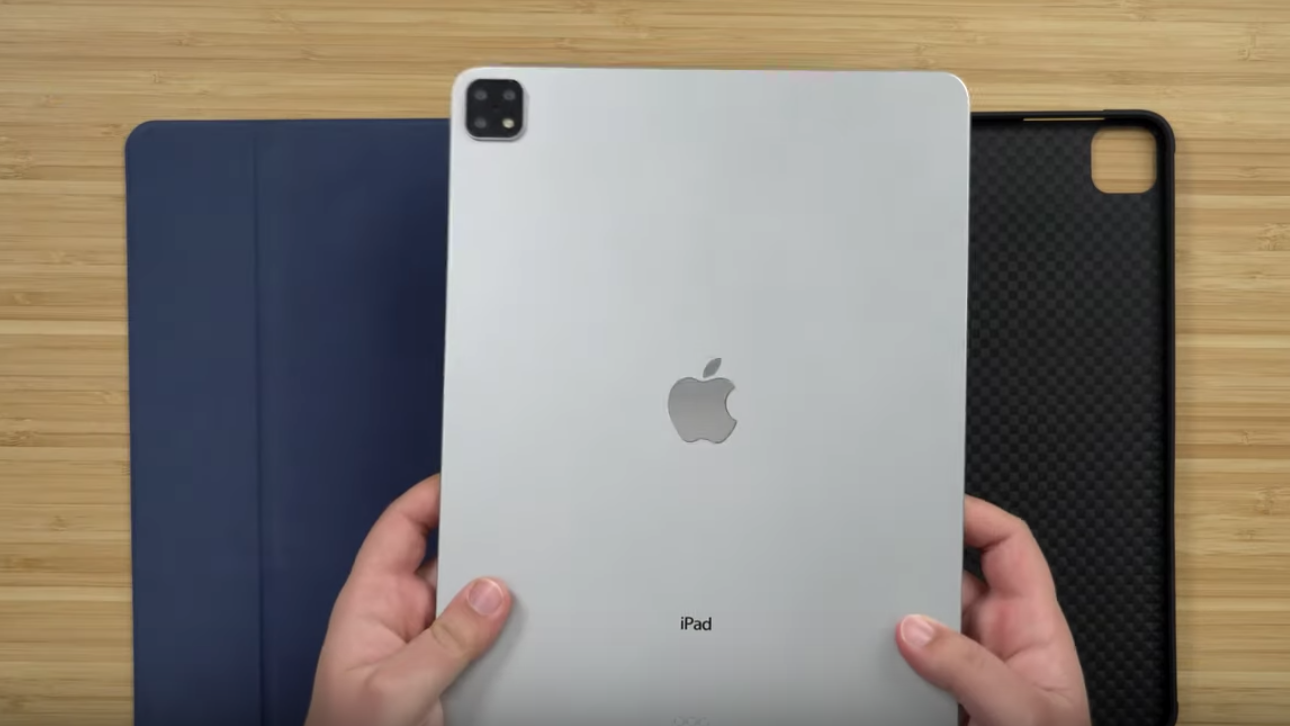 Will the world be introduced to a new iPad Pro this March? It sure looks like it, assuming the novel coronavirus has not thrown a wrench into Apple's production schedules.
Rumors have started to swirl on the features set to be part of the updated 11 and 12.9-inch iPad Pros. One of the surest ways to predict new features is to look at the accessory products already being released to market.
As MacRumors reveals in the video below, new iPad cases are coming with larger cutouts for the cameras:
Will the new iPad actually have the triple lenses we've all become accustomed to from the latest iPhones? Do people actually take photographs with their iPads? These are questions we will have to wait to find out.