Use This Desk Lamp To Wireless Charge Your Old iPhone
I have an iPhone XR, which still to me seems like a relatively new model. But nope, I just checked and that means my phone is over three years old. Crazy how a pandemic messes with one's sense of time. I blame that as well as the weird hiatus Apple took in numbering their iPhones before returning to form with the iPhone 11 in 2019. My point is that it is no surprise that my phone's battery is starting to fail me. Specifically, it simply doesn't charge. I plug it in and night only to find out in the morning that it was all for naught. This happens no matter what lightning cable I use, and I know it is not the cables' fault, since they work flawlessly with my iPad and AirPods.
Since my phone needs to be charged in order to work properly, I was left with a few options. I could spend $800 on an iPhone 13, despite resolutely not needing any of the smartphone's latest features. Or I could find some other way to get juice into my outdated model. I figured I would start with Option B. That led me to purchase this $27 desk lamp-cum-wireless charger.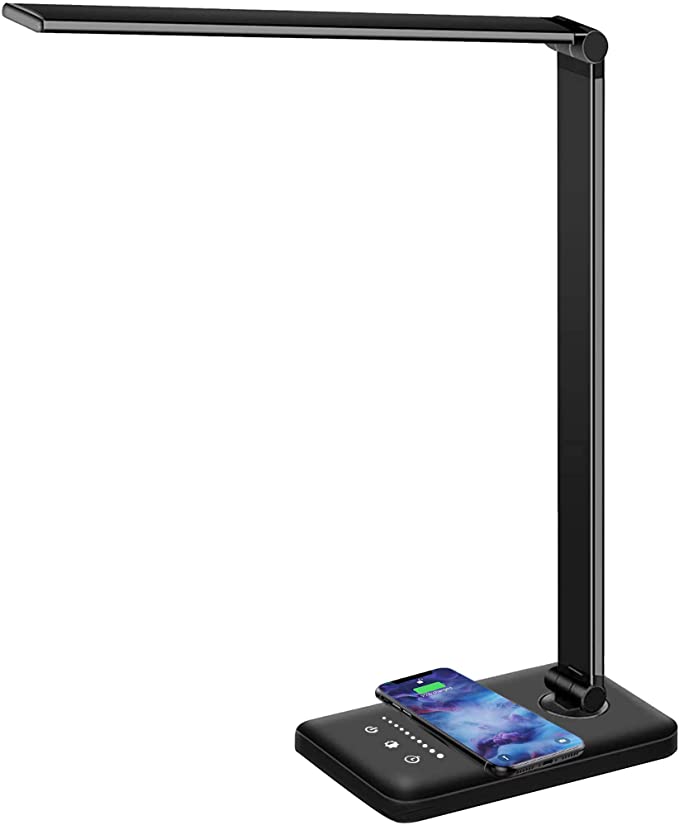 mchatte LED Desk Lamp with Wireless Charger, USB Charging Port, Dimmable Eye-Caring Desk Light with 5 Brightness Levels & 5 Lighting Modes, Touch Control, Auto Timer (Black) — $26.99
I wasn't 100% sure it would solve my problems, but at under $30 it was a chance I was willing to take. The mchatte LED desk lamp had the added bonus of, well, being a desk lamp, something I direly need at my home workstation now that it is getting darker earlier and earlier each night.
I am happy to report that this sleek little product did the trick. I simply place my iPhone on top of its base, and the lamp immediately registers the device and gets to work charging. This saves me all the time I used to spend constantly finagling the little cord into the iPhone port, trying to situate it just so. If I were Apple, I don't think I would let inexpensive Chinese products like this on the market, since it cost them the better part of a thousand dollars.
The lamp feature is good too, as it has five different colors of light, though I find myself always using the cold white setting. For each color, you can adjust the brightness in gradients with a slide of your finger. All in all, the tech here works great, and it has the added benefit of having an attractive, English-literate listing unlike some other lamps on the market.
Here Is A Clear Backpack Americans Can Be Proud Of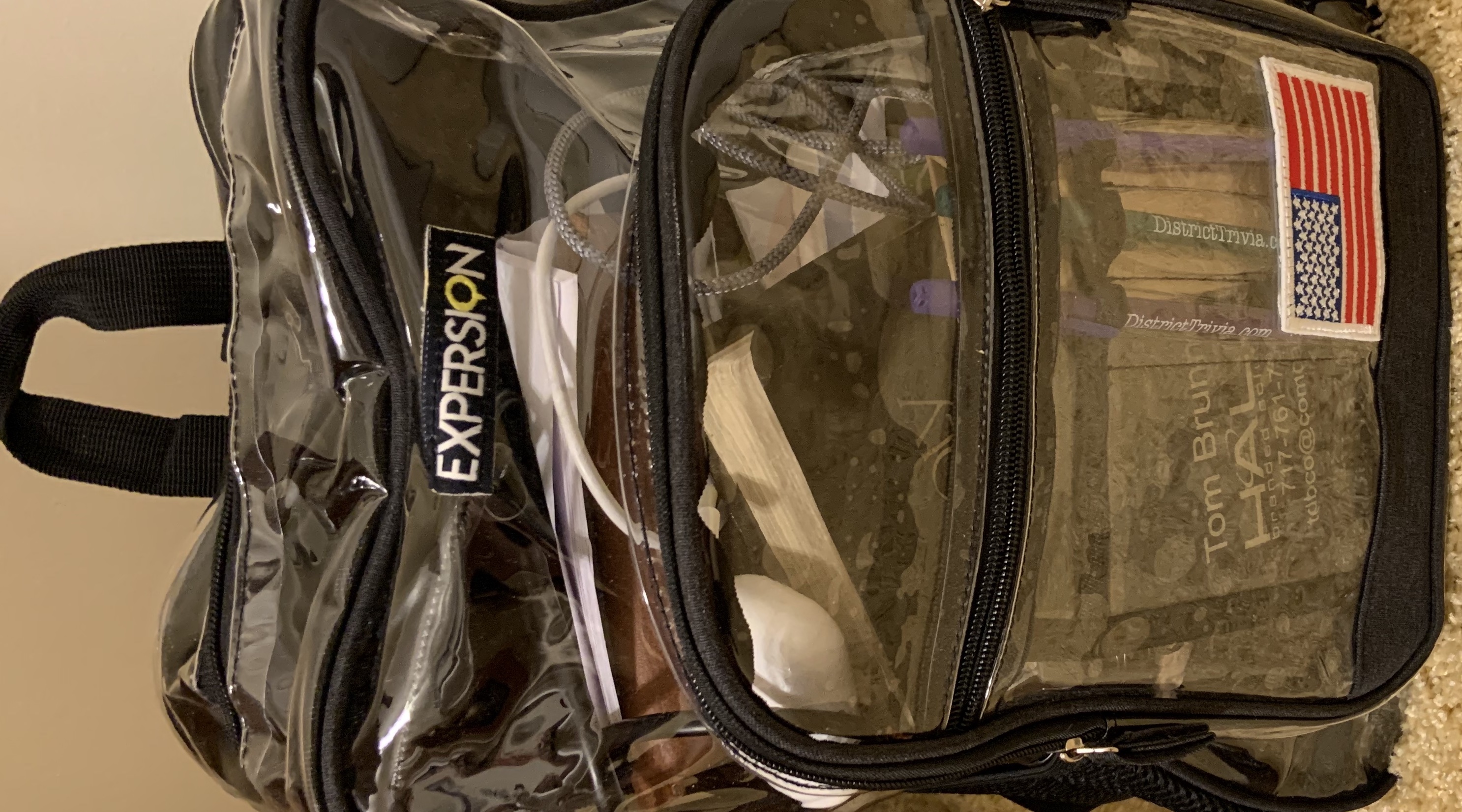 The best laid plans of mice and men…
I bought this backpack months ago, since my son's school mandated last year that all backpacks have to be see-through. The policy change was made rather abruptly, and all the parents ended up using shoddy bags that one parent bought for everyone in bulk.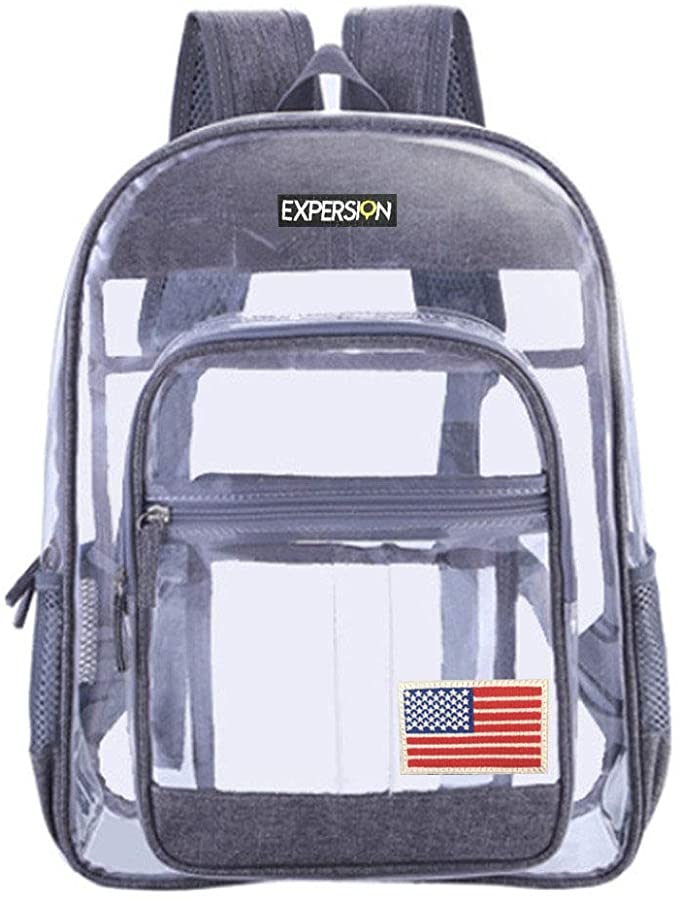 Expersion clear backpacks can be bought on Amazon or on Walmart.
This year, I vowed to make it up to my son by getting him a backpack he could be proud of. He loves everything America, so an American Flag backpack was a no-brainer. I liked the sound of the brand name Expersion, so I rolled the dice with this one. I was very excited for my son to be the most patriotic kid in school, and so was he. And then COVID happened.
My son has yet to physically go back to school, and as a result the backpack has gone largely unused. However, my entire family was blessed enough to take a trip to our cabin recently, and I used the backpack to pack my son's schoolwork to take with us. The backpack was surprisingly spacious. It has THREE pockets, each pocket bigger than it looks, and the pen holders were very useful for carrying pens which otherwise would have been shoved in our pockets are forgotten altogether. The backpack was very sturdy, as it held up over a very bumpy car ride. The best part of all? The material is so easy to clean and sanitized, something we have become very conscious of since COVID hit. It pulled all that off, and with the American flag patch, it pulled it off in style. I highly recommend, and I look forward to further use.
Book Review: 'A Concise History of Hungary
People are looking to move. I have no idea if the numbers back this up, but anecdotally at least there is talk in the air about leaving the United States for greener pastures. As the most powerful institutions in America grow ever more hostile to those adhering to traditional ways of living, it's difficult not to ask: "Is there a better place for me?"
Many people are looking to Hungary. Not only is it one of the only countries in the Western World not to be completely subsumed in the acid bath of modernity, but it also encourages repatriation by those with Hungarian ancestry. In Ireland, famous for its lax bloodline citizenship laws, you need to have had grandparents born in the Old Country. In Hungary, there is no limit to how far back you can go to prove your Hungarian heritage.
There is a catch. The Hungarian government only wants new citizens who are committed to being Hungarian. As such, you have to pass a language test in order to be eligible. And you should probably demonstrate more than just cursory knowledge about the country you are trying to be a part of. Being familiar with paprika and goulash is not going to cut it. You've got to try to learn about the history.
That's where the book "A Concise History of Hungary" comes in. Given the upsurge in interest in migrating to Hungary, it is a shock that there are so few English-language books about the storied nation.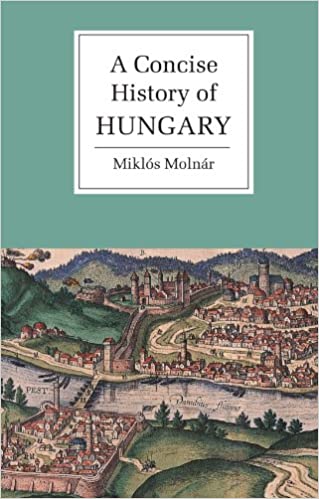 A Concise History Of Hungary (Cambridge Concise Histories) — $20.63
Do a search on Amazon for books about Hungarian history, and you will find your results to be limited. No matter, because Miklós Molnár's work is an excellent place to start. This historical survey traces the story of Hungary all the way back to before King Saint Stephen became Hungary's first king, to even before the Magyars conquered the Carpathian Basin. It tells about the many wars in which Hungary has been embroiled, from the wars against the Ottomans to the World Wars in the 20th century.
I don't know much about Miklós Molnár, but after reading his bio on the book jacket, I was skeptical of his ability to be unbiased. The blurb notes that he was the editor of a communist newspaper ("Irodalmi Ujság"). Those familiar with the intricacies of Hungarian history will not be surprised there is no love lost between Molnár and the Soviet Communists who ruled his country for four decades; in fact Molnár fled the country like Imre Nagy after the Revolution of 1956.
So readers should not be worried about the author being to sympathetic to communists. However, there is some animus in this book, especially toward the Habsburgs, who controlled Hungary for two centuries. Also, as the events depicted get closer and closer to present day, Molnár's descriptions of political parties and movements become more clouded by his own thinking.
Overall, I do recommend "A Concise History Of Hungary," if only because there is so little else out there. Until it reaches the 18th century, the book is remarkably even-handed, almost academic in tone despite its eminent readability. If I am to be a Hungarian citizen, I would like to have read more books on Hungary than just this one. But I think it is a great place to start.
Looking For An Alternative To The Always Pan?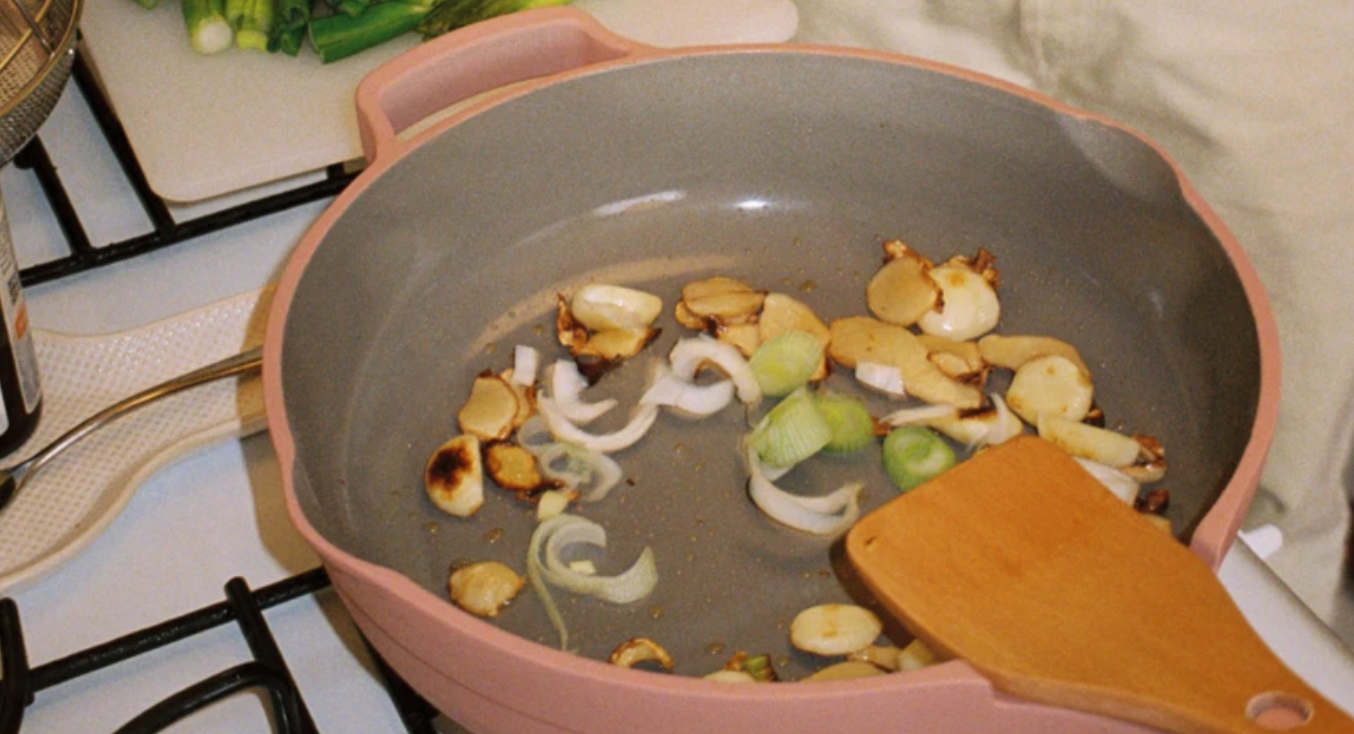 If you've been on TikTok, Instagram, YouTube or any of the other social media sites that propel products to viral stardom, you know all about the Always Pan. Like the Instant Pot of holidays past, the Always Pan is designed to roll the functions of several pieces of cookware into one. This singular kitchen item can perform the tasks of a fry pan, a sauté pan, a steamer, a skillet, a saucier, a saucepan, a non-stick pan, a spatula, and a spoon rest.
The good news is that since it is Black Friday, the normally $145 Always Pan is on sale for just $95 with the code SUPERSALE. The bad news is that even though the deal is still available, the Always Pan has been so popular that they won't be able to ship you one until February.
Always Pan on sale for $95 with the code SUPERSALE
In other words, the Black Friday deal isn't particularly useful if you are trying to do your Christmas shopping. If you want a pan that will arrive in time for the holidays, and also don't mind spending your cash on a product without that Insta cred, then you might consider this "all-in-one" pan from Ozeri. It may not be able to do quite everything of the Always Pan, but it is non-stick and comes with a tempered glass lid with a steam release vent. The best part? Usually $90, the Ozeri pan is on sale for just $40.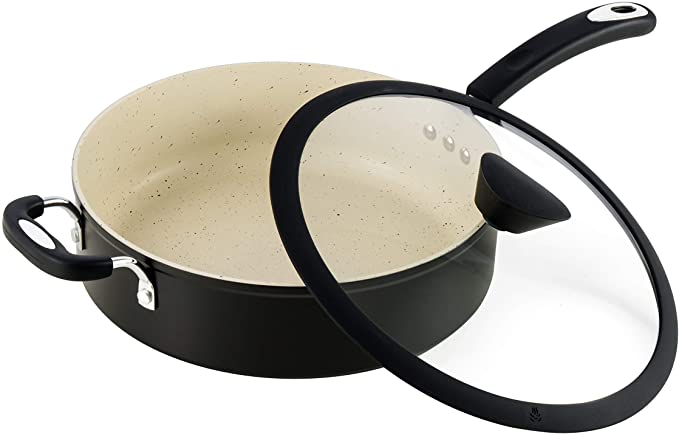 Ozeri Stone Earth All-in-One Sauce Pan 100% APEO, GenX, PFBS, PFOS, PFOA, NMP and NEP-Free German-Made Coating, 5 L (5.3 Quart), Lava Black on sale for $39.39
Ozeri is a brand to be trusted, boasting a 100% German-made nonstick coating. Their 10-inch stainless steel pan was Wirecutter's picks for best nonstick pan to use for induction cooking.