Is The Oculus Quest Worth It?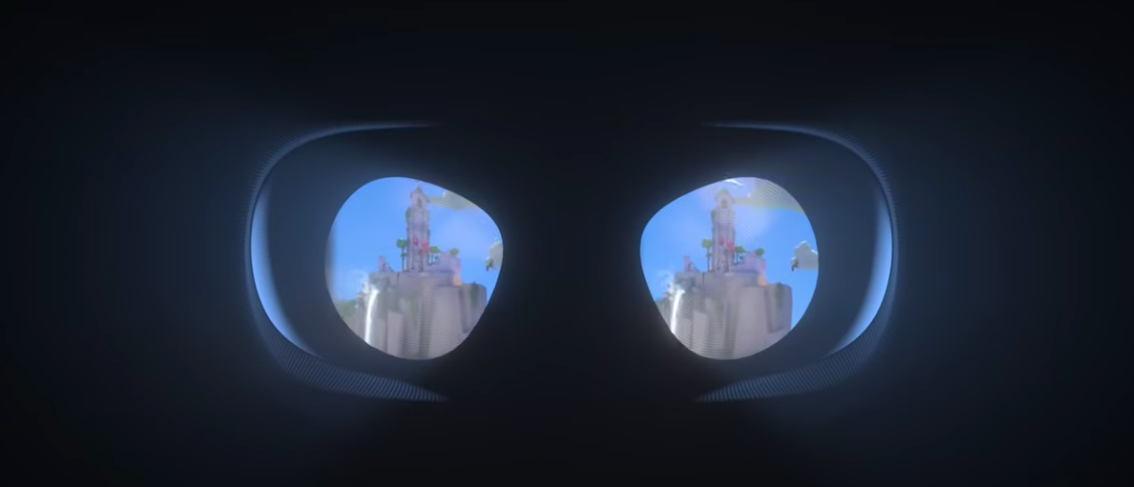 Five years ago, I had a chance to try out a VR headset made by Oculus. It was mere months after Facebook acquired the company, and the Oculus Rift was still two years away from market. Still, even in its early stages, it was pretty cool! The best feature I tried was the mini "game" that let you walk around Jerry Seinfeld's apartment. You could tell even then that Facebook was on to something with its decision to venture into VR; another mini game that simulated jumping off skyscrapers was obvious in its video game applications.
But in 2014, the Oculus VR headset had very little to offer users outside of novelty. And every time I look at the photo of me sitting on a stool with the ridiculous headset on, I feel silly. While I remain convinced that humanity is not too far off from living out the scenario of the much maligned Bruce Willis movie "Surrogates", you are going to need to give me a lot more to do in the simulation world before I end up permanently supine, forever relegated to indolence like the human characters in "Wall-E."
I have thought little to nothing at all about Oculus and VR technology in the intervening years since I first tried the Oculus prototype. If I needed to be attached to a PC to use it, was it really all that much better than a traditional video game? I thought not.
Facebook's latest Oculus product, the Oculus Quest, changes the game. Priced at $400, the Quest is twice the price of its predecessor, the Oculus Go. And from all accounts, including that of Oculus founder Palmer Luckey (who was unceremoniously fired in 2017 due to his political beliefs), it is well worth the price tag. Unlike prior VR technology, the Oculus Quest does not require wired attachment to a powerful PC. In fact, it requires neither wires nor a PC at all. Simply put this thing on your head, and you enter a whole new world. Certain experiences even allow you to walk around and make full use of your surroundings.
The Oculus Quest is the virtual reality we were promised, and I cannot wait until the May 21 release. When you think about it, $400 seems a very reasonable price for what amounts to the latest gaming console, one that unlocks a variety of games (and more importantly, types of games) available nowhere else.
Labor Market Is Booming…If You Are A Cleaning Robot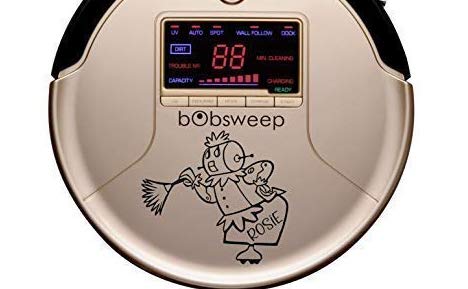 Flying cars may still be years away, but in many ways we inch closer to life in "The Jetsons" every day. If iRobot's Roombas (and their competitors, such as Anker's Eufy, which we reviewed here) were not similar enough to Rosie the Robot for your tastes, then you'll be ecstatic to learn about the new trend sweeping workplaces throughout the country.
During the COVID crisis, a new, more advanced type of cleaning robot has taken the office by storm. The Verge interviewed the heads of several of these companies and reported on these new machines, which go beyond cleaning up messes to actually spray viral disinfectant and UV radiation as they amble along. During the pandemic, the demand for these devices has skyrocketed. For example, Xenes, manufacturer of the LightStrike robots, says sales are up 600 percent.
The creepy part about these developments is less about their functioning, which appears genuinely useful, and more about how people talk about them. Like with Moxie the "social support robot," the elites in business and media seem to be taking it for granted that the current generation of robotics is prepared to become Humanity 2.0. Notice this sentence in The Verge article about the Breezy One, made by a company called Build With Robots:
"Build With Robots says the cost for hiring its machines is between $3,250 and $10,750 a month, depending on the number of robots and the length of the contract."
I'm sorry, but cleaning machines, no matter how "smart," should be "rented," not "hired." I don't care if they are equipped with LIDAR or 3D cameras to self-navigate. They are tools, not human labor. Hasn't this country's professional class degraded the working class enough as it is? Just wait until one of the robots malfunctions, and the HR department refers to it as a "sick day."
One last thing, when designing these mechanical helpers, can we please stop giving them eyes? That includes "large mist-producing jet nozzles on top that look like "a pair of swiveling eyes." I still remember the first time I went to the grocery store and came across Marty, Giant Food Stores' terrifying automated floor checker. Memo to the nerds who make these things: it's not cute, so cut it out.
Is The TikTok Tihoo Actually Useful?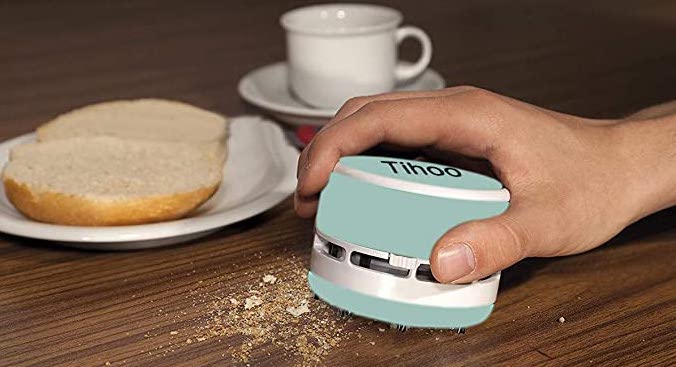 Alright TikTokers, you convinced me. After spending countless hours on the ubiquitous app and scrolling through hundreds of Amazon product recommendations, I finally caved and purchased the Tihoo, an electrical desktop dust collector. Now, out of all the products I've seen, I can't tell you exactly why this product is the one I chose to buy. But I can tell you that I don't regret it. Although the Tihoo wasn't a necessity for me, would it have been as exciting if it was?
Tihoo Keyboard Vacuum Cleaner Computer Desktop Table Dust Sweeper for Countertop Crumbs Collector for Eraser Shaving Table Cleaner for Kitchen Gadgets Mint Office Supplies — $15.99
I'm not going to lie, I wasn't sure the Tihoo would even work that well, but it was so cheap that I just said screw it. Well, slap my ass and call me Sally because this product literally blew my mind. It's so simple, yet so useful. It's essentially a battery powered, handheld vacuum cleaner that picks up all those little crumbs and dust particles that can be a nuisance to clean up yourself. It works on any hard surface and can even be used on carpeting if you're really feeling lazy. I've tried it out on pretty much every surface, including my carpet, and it has yet to disappoint.
For just $15.99 on Amazon, The Tihoo offers an amazing and convenient cleaning solution and will save you from having to manually clean up those annoying little messes again. Shoutout TikTok.
Yes, Bose Sunglasses Are Still A Thing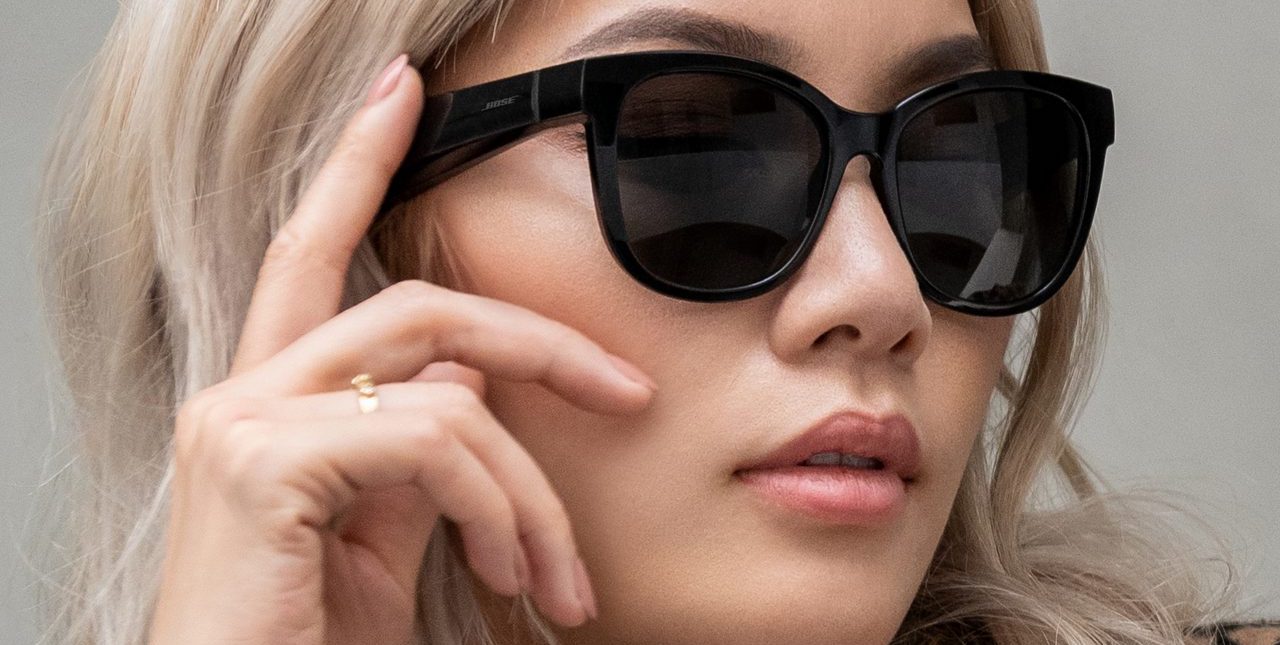 Longtime We Know Products readers surely remember the first time we covered Bose's attempt to make speaker sunglasses a thing, all the way back in May 2019. Speaker sunglasses were apparently a much greater success than Bose's other attempt to get into the "wearables" business, the "SoundWear Companion," which you can no longer buy on the Bose website. Since releasing their first pair of speaker sunglasses, retroactively named the "Rondo," and following it up with the "Alto," Bose has expanded its offerings to include three new styles: the Tempo, the Soprano, and the Tenor.
Bose is putting a lot of marketing dollars into these products, and it's likely you've already seen you favorite Instagram influencers start to flaunt these on specs. But does that mean you need to rush out and buy yourself a pair?
A year and a half later, the best reason to get Bose sunglasses is still being able to cocoon yourself in a world of sound without coming off as standoffish. Unlike AirPods and their knockoffs, wearing a set of sunglasses does not signal to the world that you are currently occupied. Most impressively, despite having to be big enough to blast sound into your ears, the temples are not so large as to clearly indicate a piece of futuristic technology.
For its slogan, Bose is going with "Without the sound, they're just sunglasses." Cleverly, this has a double meaning, highlighting the value of music playing from your frames while also making it known that the sunglasses are subtle enough to be worn for style alone.
It remains to be seen if speaker sunglasses catch on, but in 2020 we are much more bullish on the prospect. After high-profile failures of Snapchat and Google, could Bose be the company that finally cracks the code on popularizing "smart" shades? Only time will tell.