What Happened To The Oculus Go?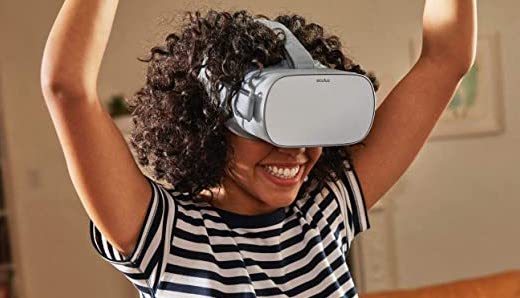 When Facebook bought Oculus in 2014, it seemed like the latest in a string of shrewd acquisitions destined to control the future of online life. It goes without saying that, over half a decade later, the virtual reality platform has not come close to achieving the prevalence of use as other Facebook properties, like Instagram and WhatsApp.
As if this wasn't already clear, Facebook announced this week that it was discontinuing the Oculus Go, the company's first standalone VR headset.
Now, this alone does not foretell the doom of Facebook's virtual reality efforts. After all, just a year ago, the company released the Oculus Quest, a technological advancement that boasts six degrees of freedom (6DoF) as opposed to the Go's 3DoF. The Oculus Quest has received deservedly positive reviews. (One reviewer on Amazon calls it the "PlayStation/XBox killer). However, one daunting question still lingers: Who are all these VR headsets actually for?
In an interview with CNET, Mark Zuckerberg said about VR and AR (augmented reality): "I don't think it's a 2020 thing. But hopefully it's not a 2030 thing." That seems to imply that Zuck expects the popularity of virtual reality to take off relatively soon. One would have thought this would have been the perfect time for people to get into VR. During the COVID-19 lockdowns, everyone is stuck inside their homes looking for ways to stay entertained. Fortnite is hosting popular concerts by performers like Travis Scott.
If people are forced to "enter" the make-believe worlds of video games to "attend" concerts in a way that ultimately comes down to watching them on a computer screen, wouldn't you think there would be some market for a platform in which you could actually "submerge" yourself into said visual world?
This feels like it should be VR's moment, but it is just not rising to the occasion. Cost doesn't appear to be much of a factor, when you compare the Oculus Quest's $500 price tag with that of the traditional consoles. Whatever the reason, it can count the Oculus Go among its casualties. We'll have to wait and see if the Quest is next in line.
Could These Cookies Be The Next Instagram Trend?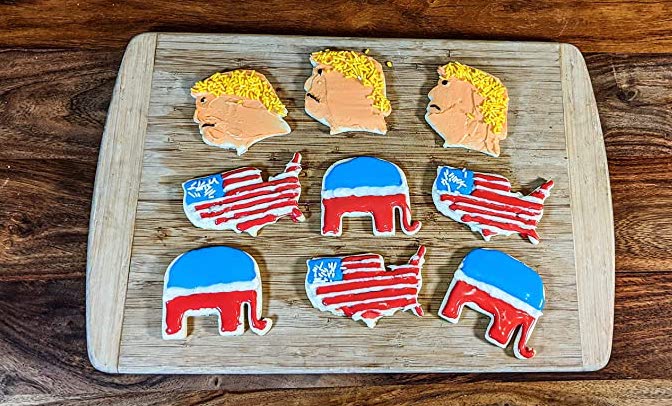 Hopefully, if you live in a jurisdiction that values freedom, your government-imposed lockdown is over, and you are allowed to resume something close to your pre-COVID life. Unfortunately, many people still find themselves stuck inside. Having baked sourdough bread and banana bread and participated in all the other quarantine fads, we are looking for other ways to stay entertained.
May I recommend baking cookies? I know, cookies may not scream summertime (although we are fast approaching Christmas in July). But what I'm talking about is no ordinary cookies. I'm talking about cookies shaped like President Donald Trump. I feel like this is a viral social media trend just waiting to happen.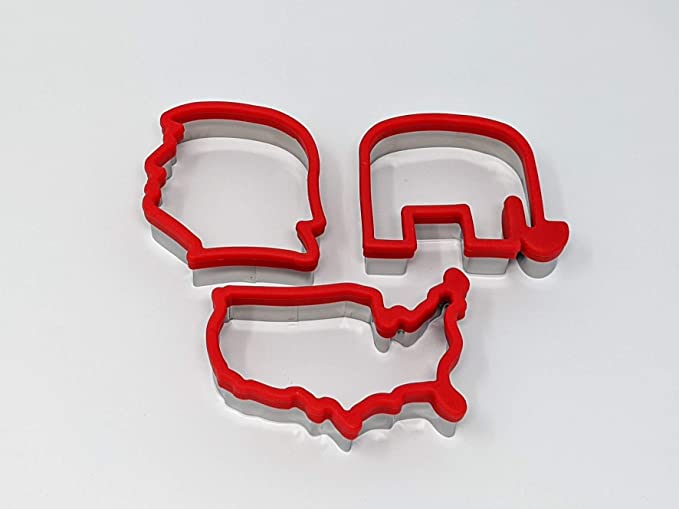 You can get a 3-pack of the above cookie cutters on Amazon for just $12.
In 2020, Trump Keeps On Winning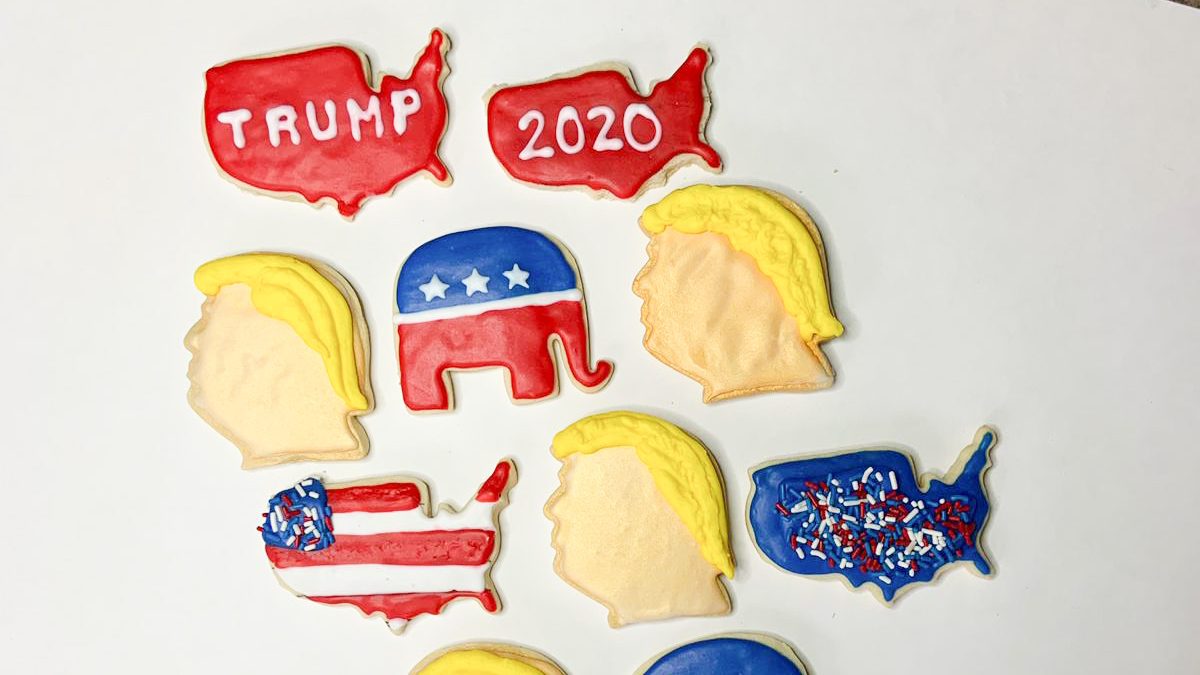 So far, 2020 is turning out to be quite the romp for President Donald J. Trump.
This year got off to a great start when the Congressional Democrats' impeachment attempt ended in embarrassment and disgrace. Despite wasting countless man-hours and taxpayer dollars these past few months (in reality these past 3 years) trying to forcibly remove our duly elected president, the Democrats ended up with nothing to show for it.
When it comes to actual problems that real Americans care about, Trump's presidency continues to raise the fortunes of many. As the president put it in his rousing State of the Union address, "America's future is blazing bright." The economy is booming, and unemployment is at a near historic low. It is no wonder that Trump's approval rating is the highest it has ever been, with his approval rating on his handling of the economy (63%) the highest of any president in the last 20 years.
All the while, the clown car that calls itself the "Democratic Presidential Primary" is verging on the shambolic. The frontrunner, Bernie Sanders, is a self-proclaimed socialist. His main competitor, a former Republican mayor of New York, joined the race so late that he has yet to appear on a ballot. Meanwhile, running virtually unopposed, Trump won more votes in the New Hampshire primary than Barack Obama won in that state in the general election – and New Hampshire is a state that he won!
President Trump has got to be feeling pretty good about his reelection chances and the state of his life in general, really. And if you are an American patriot, you should too. This year is likely going to be one long victory march, with many successes to celebrate along the way.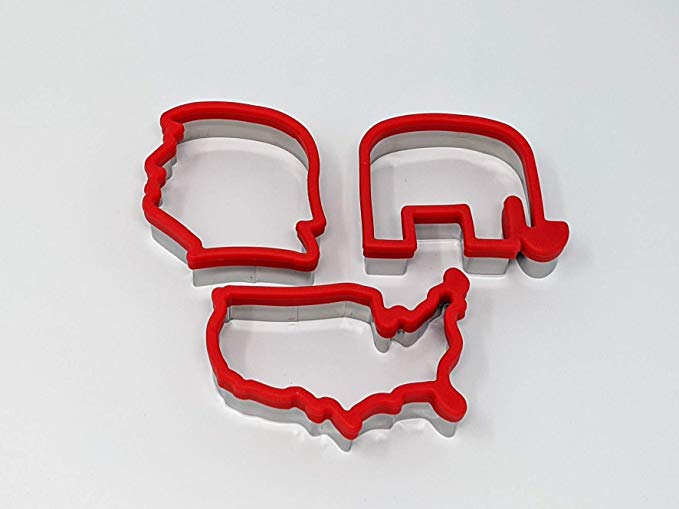 You can celebrate and honor the president in your home by baking cookies in the shape of his face! This 3-set of cookie cutters also includes a map of the United States and an outline of the GOP elephant symbol.
These Cookies Make Christmas Great Again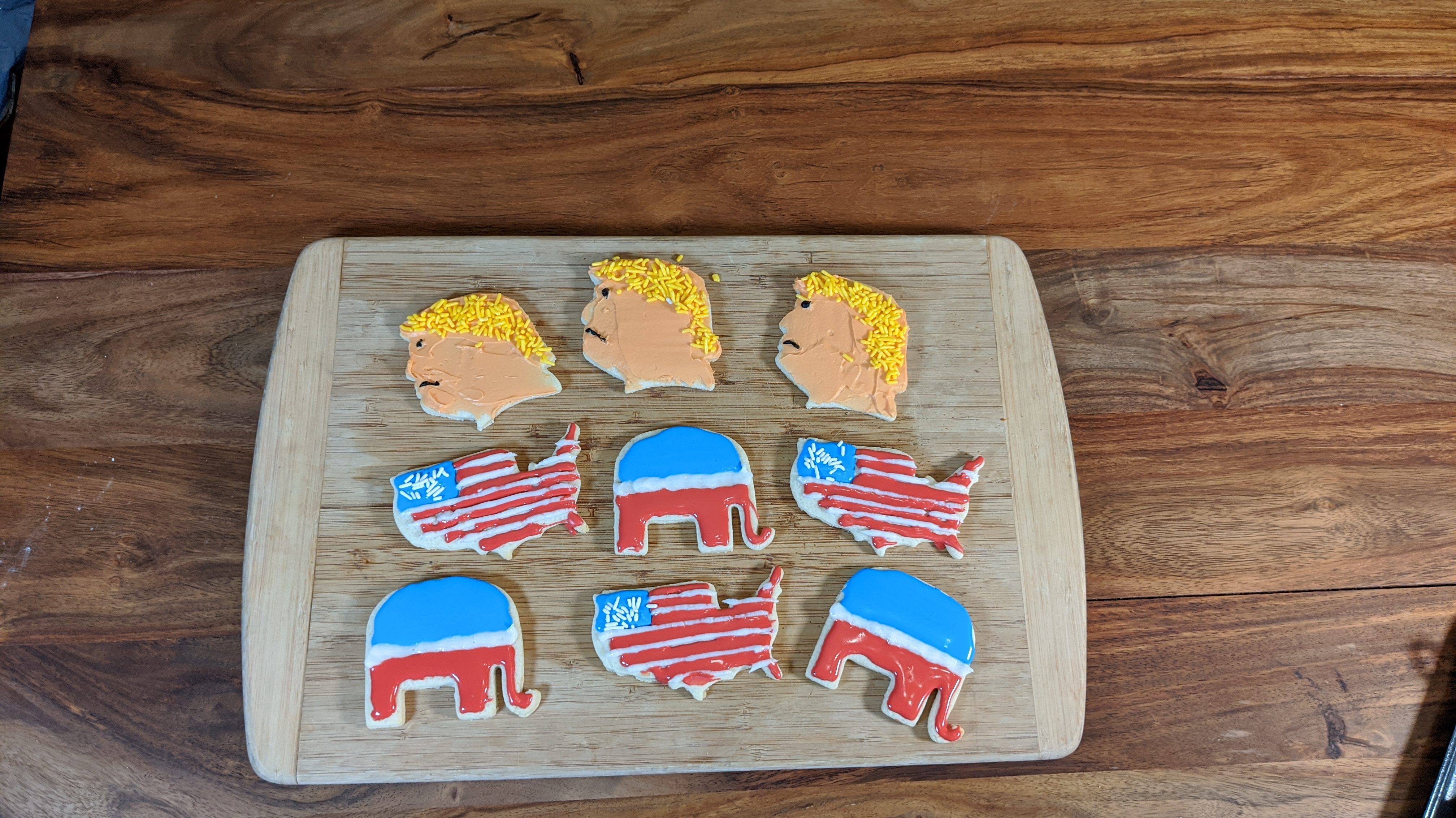 In the next two weeks, you will find yourself in plenty of situations in which you are expected to bring cookies. You have your office Christmas party, your neighborhood Christmas party, your church Christmas party and eventually whatever you do with your family on Christmas Eve and Christmas Day.
You have a few options. You could do the bare minimum: Bring store bought cookies. You could take it up a notch: Make so-called "slice and bake" cookies. Or you could go all out and impress your coworkers, friends and family members with fun styled cookies.
This pack of 3 festive cookie cutters includes everything you need to make this the most patriotic Christmas ever. It comes with one cookie cutter in the likeness of President Donald Trump. It comes with one cookie cutter in the shape of the GOP elephant symbol. And it comes with one cookie cutter in the outline of good ol' U.S. of A.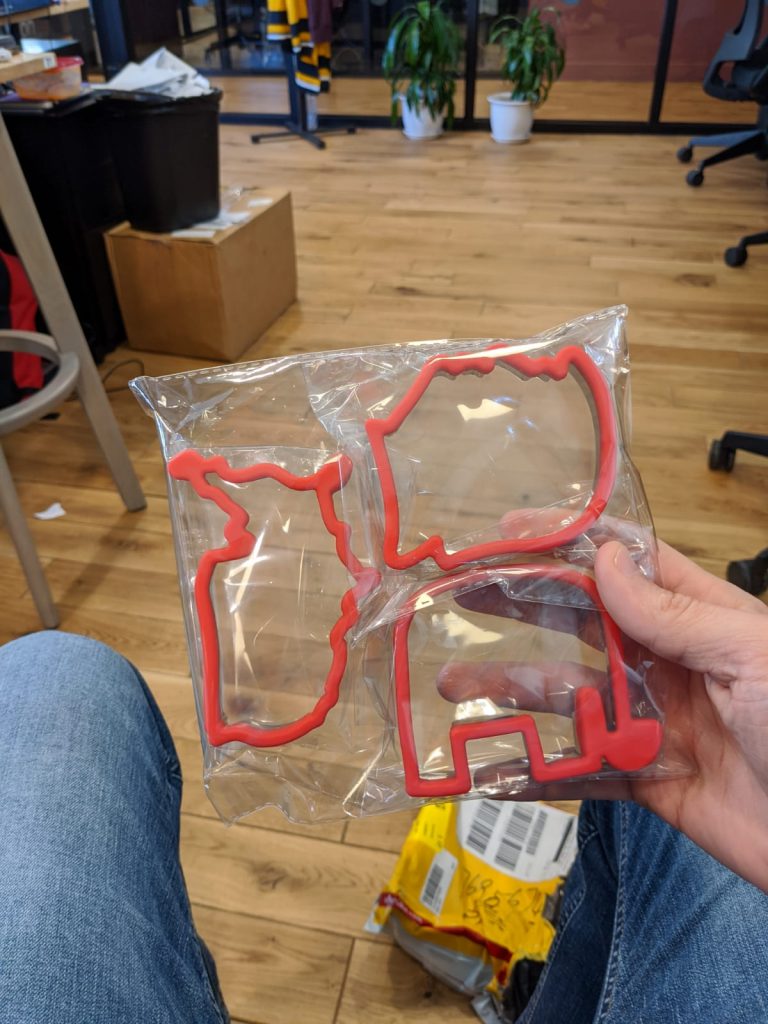 The set of 3 cookie cutters sells on Amazon for $11.99. And if you have Amazon Prime, you will get it delivered to you in just two days—plenty of time for all your holiday needs.
In addition to making cookies yourself, these cookie cutters have great gift potential, either as a stocking stuffer or as a gag White Elephant gift.