How To Light A Modern Bedroom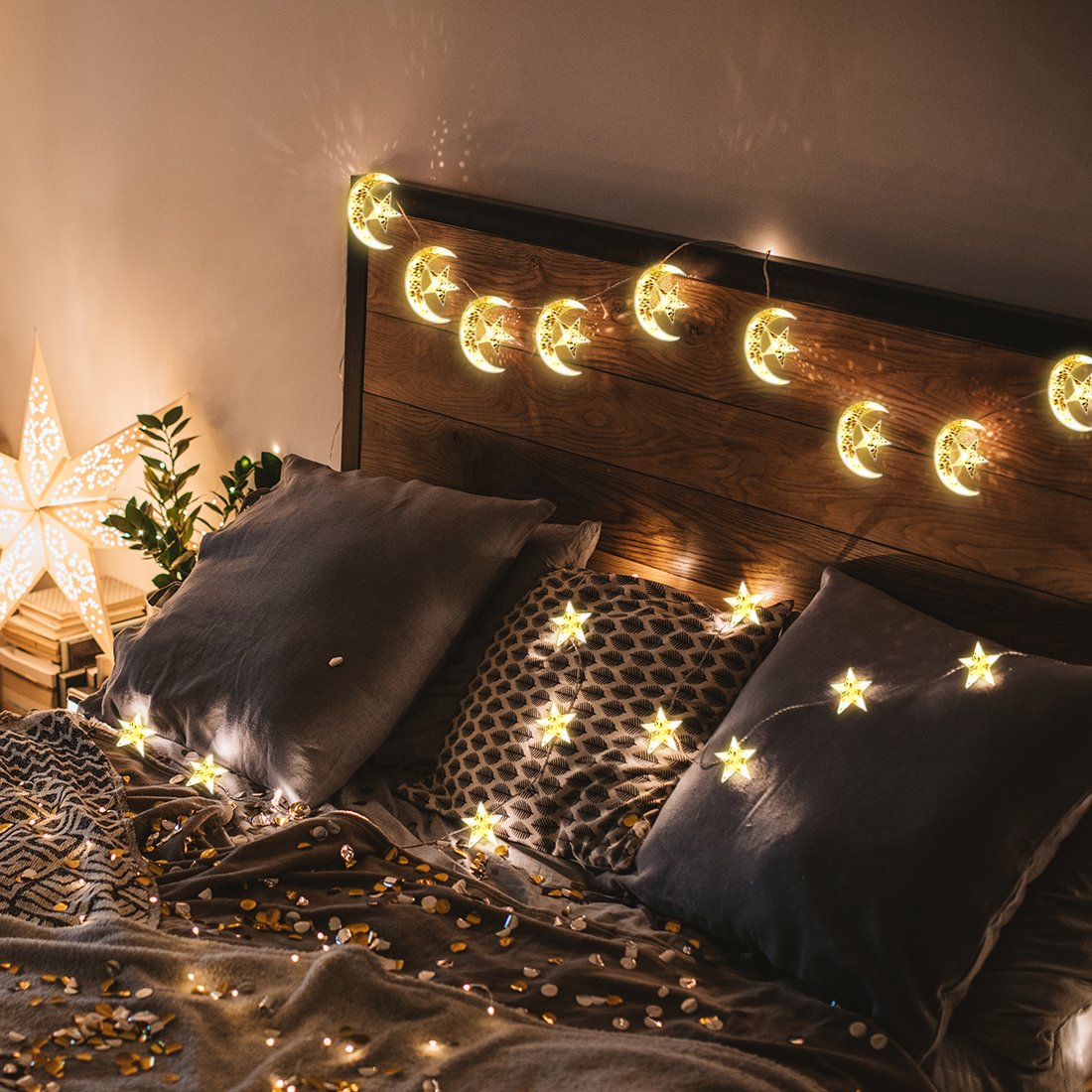 LED Natural Willow Twig Lighted Branch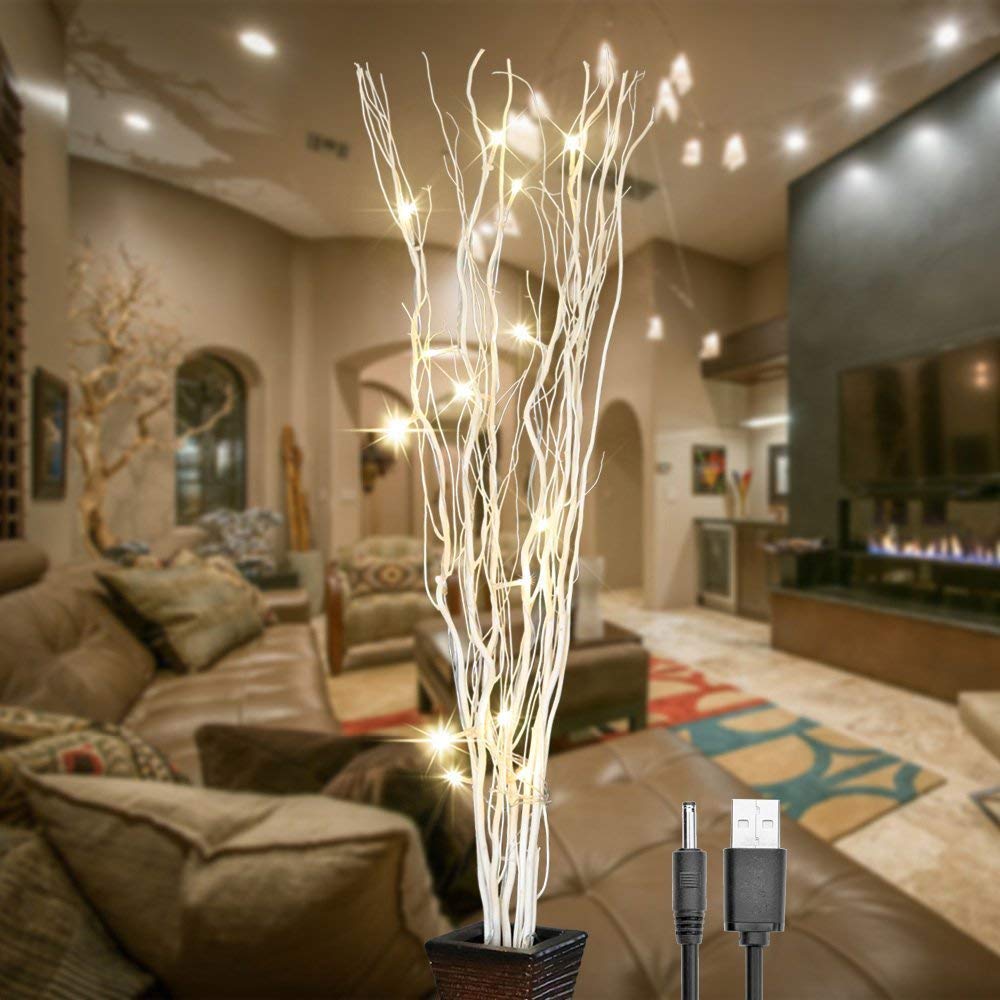 A regular floor lamp does not add anything to your room. This LED Natural Willow Twig Lighted Branch can help you relieve your stress and anxiety when you feel exhausted after work. The willow twig branches are 100% natural wood material. The package comes with 16 warm white LED lights. There are 2 options to light up the lamp: USB plug-in power or 3 AA batteries. If you choose to use the USB plug-in power option, you may plug it into any USB charger such as USB wall charger, laptop's charger or phone's charger. If you choose to power the lamp with 3 AA batteries, you may enjoy the built-timer feature, which it turns on for 6 hours and turns off for 18 hours automatically. The overall height is 36 inches.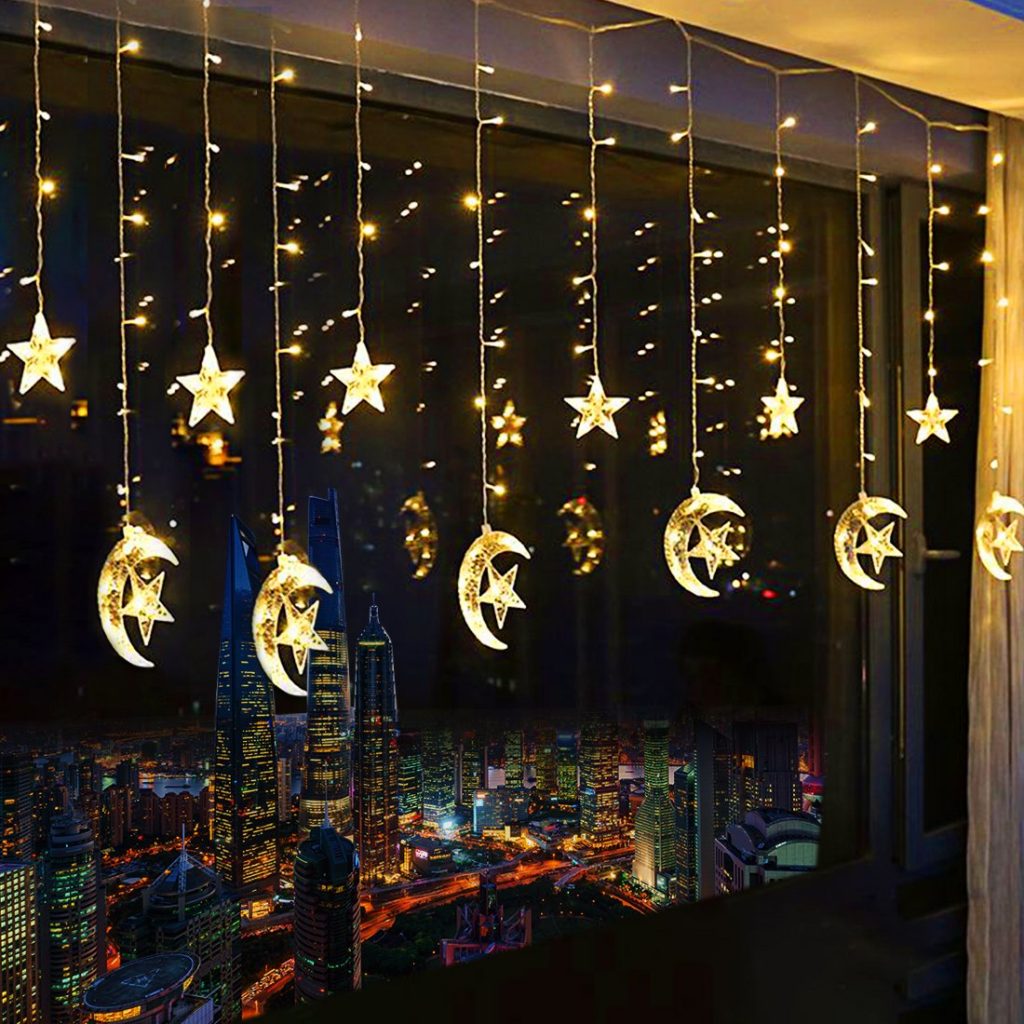 The window curtain lights include 138 LED fairy string lights that illuminate in all angles. These star curtain lights are waterproof. They can be used as indoor or outdoor decoration and can be used under any weather condition even raining. These 12 string lights create a warm and romantic atmosphere, which also helps with sleep. These curtain lights are also designed for wedding, dining room, shop windows, stages, ceilings and so on. They feature 2 different flash modes: constant light and flicker change. The charging options are similar to the floor lamp above: USB charging and a battery.
Glow in The Dark Stars Wall Stickers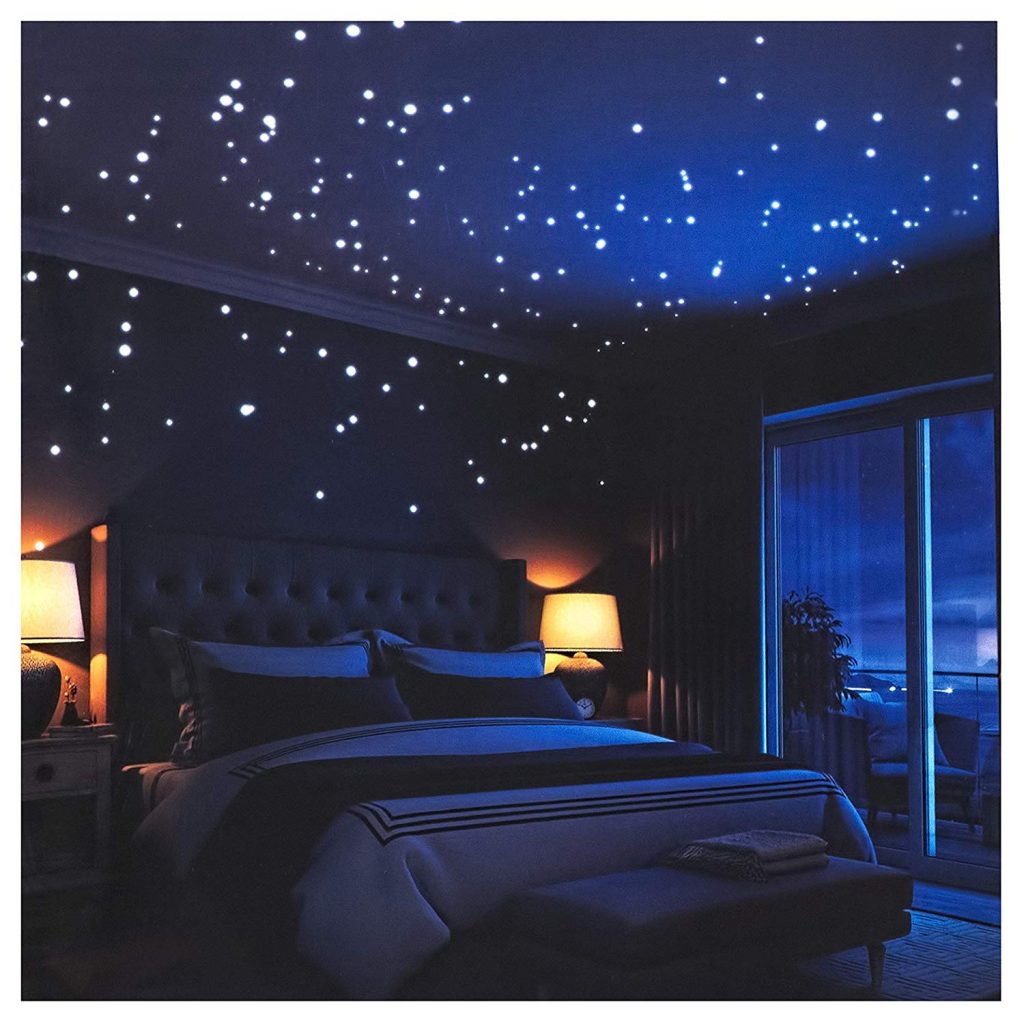 I have been searching for lights that can sparkle up my bedroom for a long time. These stars wall stickers are exactly what I was looking for. They recreate a realistic starry sky. The white dots "disappear" in the day time because they merge with the wall. When I turn off the light at night, my room becomes a starry shiny bedroom, which is very magical and romantic. The set comes with 252 wall decals. No glue or tape is needed. You may simply peel and stick them to the wall or ceilings. They do not mark or damage the walls. The star lights help me fall asleep at night. These lights are wrapped in a lovely package, which makes them a perfect holiday gift.
A Gravity Blanket (Or Cheaper Alternative) Can Dispel Anxiety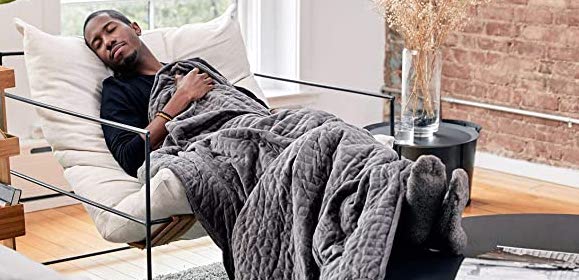 In looking over the products we have covered at We Know Products in the past year, it came as a surprise when we realized we had not yet written about Gravity Blankets. Given the year we all just had in 2020, everyone could have used a Gravity Blanket. Luckily, it is never too late to get yourself one of these anxiolytic comforters—it is not as if 2021 is not going to be stress-inducing too.
Gravity is actually a brand name of a particular weighted blanket that became a minor internet hit about half a decade ago. Nowadays, there are many weighted blankets to choose from, with varying weights, sizes and prices. Still, there is a reason why the term Gravity Blanket is well on its way to becoming genericized: the level of comfort offered is all-encompassing.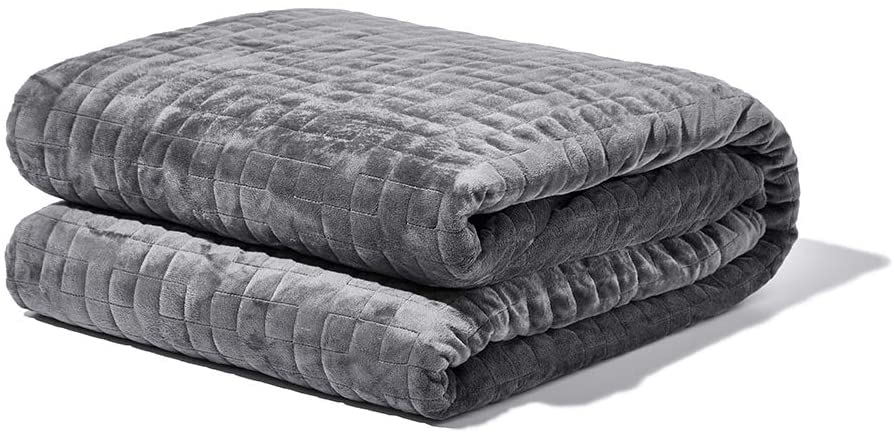 Gravity Blanket: The Weighted Blanket for Sleep — $189
The Gravity Blanket now comes in four weights: 15, 20, 25, and 35 lbs. The company says it recommends getting one closest to 10% of your body weight, though I am not sure if that is still the case now that there is a 35 lb. offering. But if this is your first experience with weighted blankets, that is a good heuristic to start with. It is very possible to get one that is too big for you; instead of feeling relaxed you just end up feeling squished.
You also don't want to be squished by the price. Now that there are competing weighted blankets on the market, there may be value in products that don't cost nearly $200. That is the idea behind the Luna, who sells a 12 lb. weighted blanket for just $60. (They also have a 5 lb. one for kids that is just $40).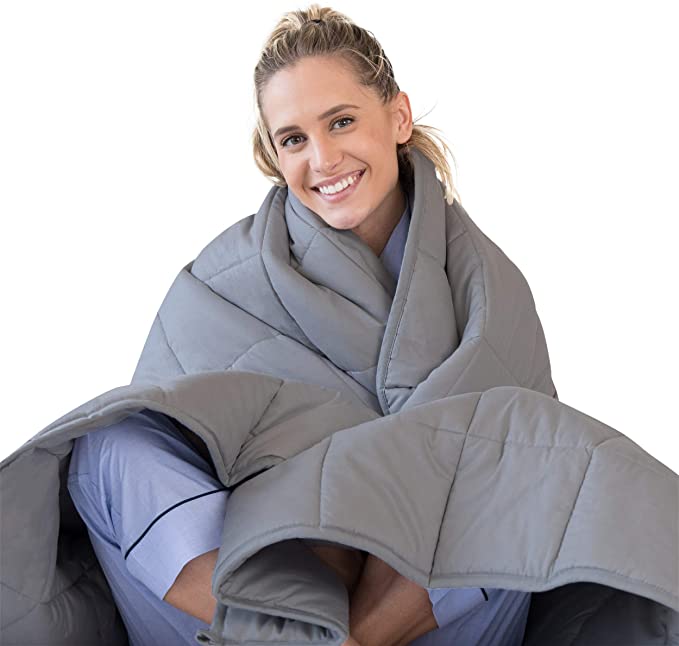 Luna Adult Weighted Blanket -12 Lbs – 48×72 – Twin / Full Size Bed — $59.99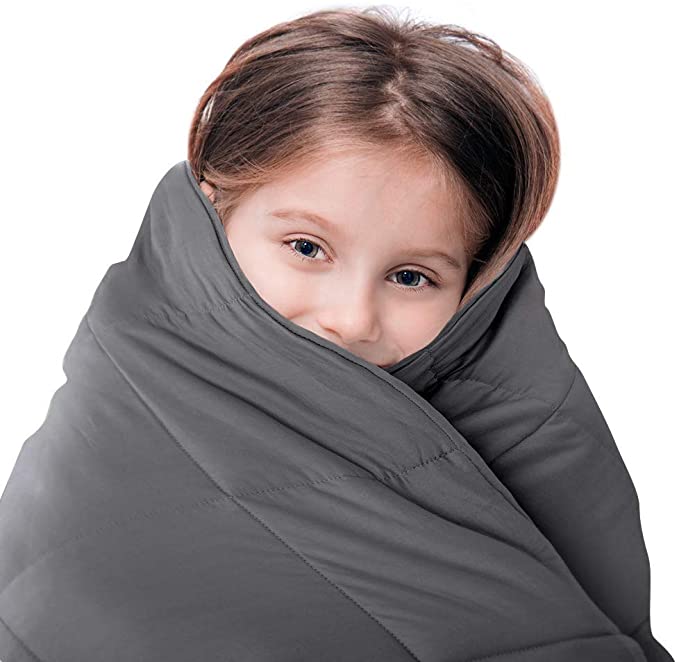 Luna Kids Weighted Blanket – 5 Lbs – 36×48 – Child Size Bed – 100% Oeko-Tex Cooling Cotton & Glass Beads — $39.99
Gravity Blankets were originally marketed especially toward people with autism, but anyone stands to benefit from their ingenious design, including normal kids. Who among us couldn't benefit from a little anxiety relief?
Can Vitamin D Prevent COVID?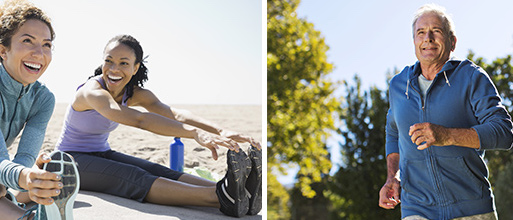 Since the start of the pandemic, people have been trying to figure out why COVID-19 can be deadly to some while manifesting as nothing worse than a common cold in others. One variable that has been isolated is Vitamin D.
Vitamin D has long been known to be an important factor in immune health, so it makes sense that it could help combat a virus that preys on weak immune systems. Several studies have shown that those hospitalized with severe COVID symptoms are much likelier to have Vitamin D deficiencies than their asymptomatic counterparts. Unfortunately, about 40% of Americans do not get enough Vitamin D on a daily basis. To make matters worse, it is harder to get the necessary amount of Vitamin D while being locked up indoors and removed from natural sunlight.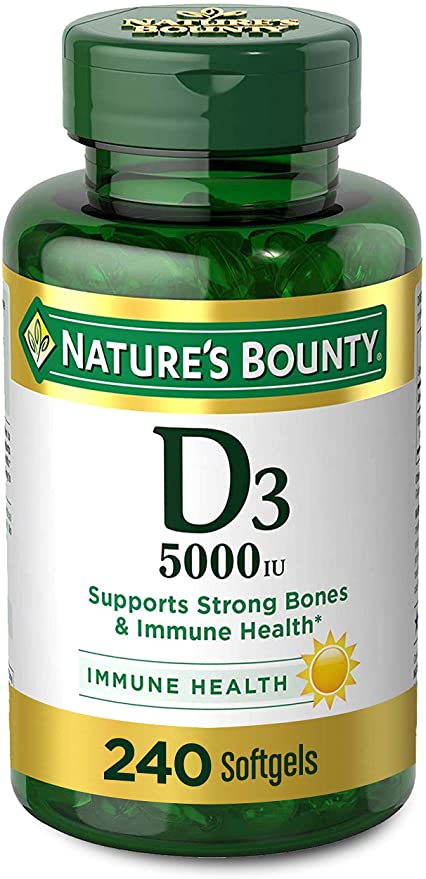 Vitamin D3 by Nature's Bounty for Immune Support. Vitamin D Provides Immune Support and Promotes Healthy Bones. 125 mcg (5000iu), 240 Softgels — $17.42
Right now, your best option is probably to take Vitamin D supplements. As former U.S. Surgeon General Richard Carmona recently put it:
"Identifying and eradicating vitamin D deficiency with early and aggressive supplementation in COVID-19 has the potential to save thousands of lives and should be one of our highest public health priorities."
After a year of research, the body of evidence supporting the claim the supplementation of Vitamin D can ward off COVID continues to grow. Luckily, with a prophylactic measure like this, you do not need to wait for a doctor's prescription. You can go out right now and get your own Vitamin D supplements to take each morning. At the very least, you know it will improve your immune health.
Easy-To-Sanitize Clear Backpacks Are Here To Stay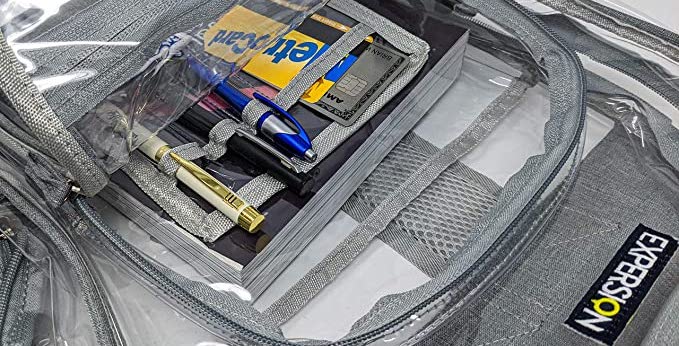 It has been over a year since the novel coronavirus was discovered, and yet there is still a lot of uncertainty over how society is going to move forward. The vaccines have been largely undelivered, and news reports indicate a more contagious COVID strain is on its way. The question no one wants to answer is: "How long are we supposed to live like this?"
At this point, your guess is as good as mine. The only thing we can do as a society is adapt. Be extra careful to sanitize everything you touch. Invest in a UV-light mobile phone sanitizer if you don't already have one.
For those going back to school this spring, whether kindergarten, elementary school, middle school, high school or even college, you really should get a clear backpack. For one, its transparency means you can go through security checkpoints without having some grubby School Resource Officer touching everything you own. And perhaps most importantly, its vinyl material makes it super easy to clean by just going over it with a Clorox disinfectant wipe.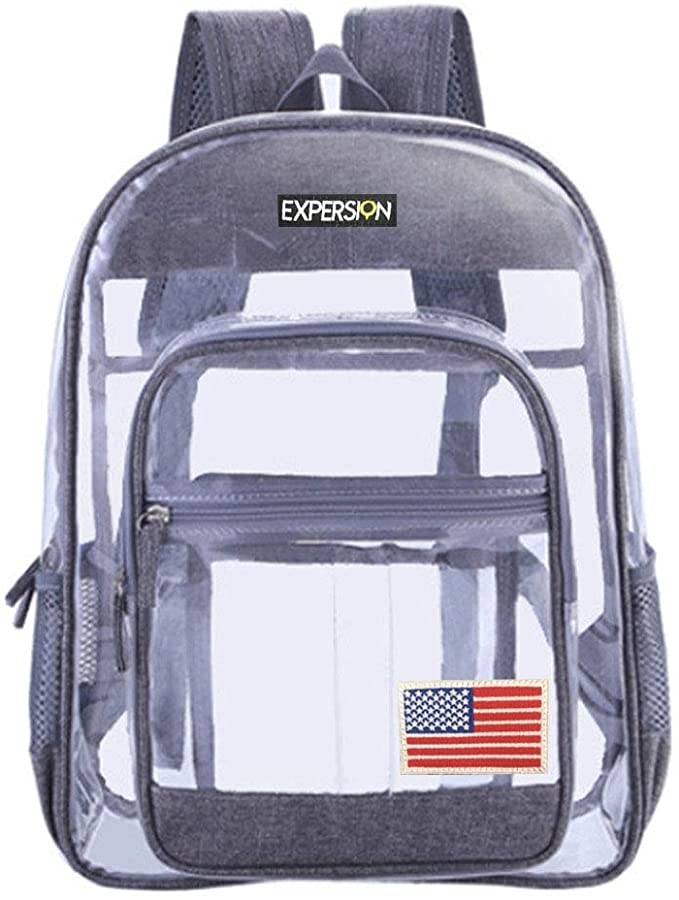 Patriotic Clear Backpack with American Flag Patch — $25
For our nation's patriotic students, I'd recommend these clear backpacks from Expersion, complete with an American flag patch. They are available in several colors: black, blue, gray, and pink.
COVID-19 ensures that clear backpacks are here to stay. It is up to us to figure out how to rock them in style.