What Is The Best Electric Kettle You Can Purchase Online?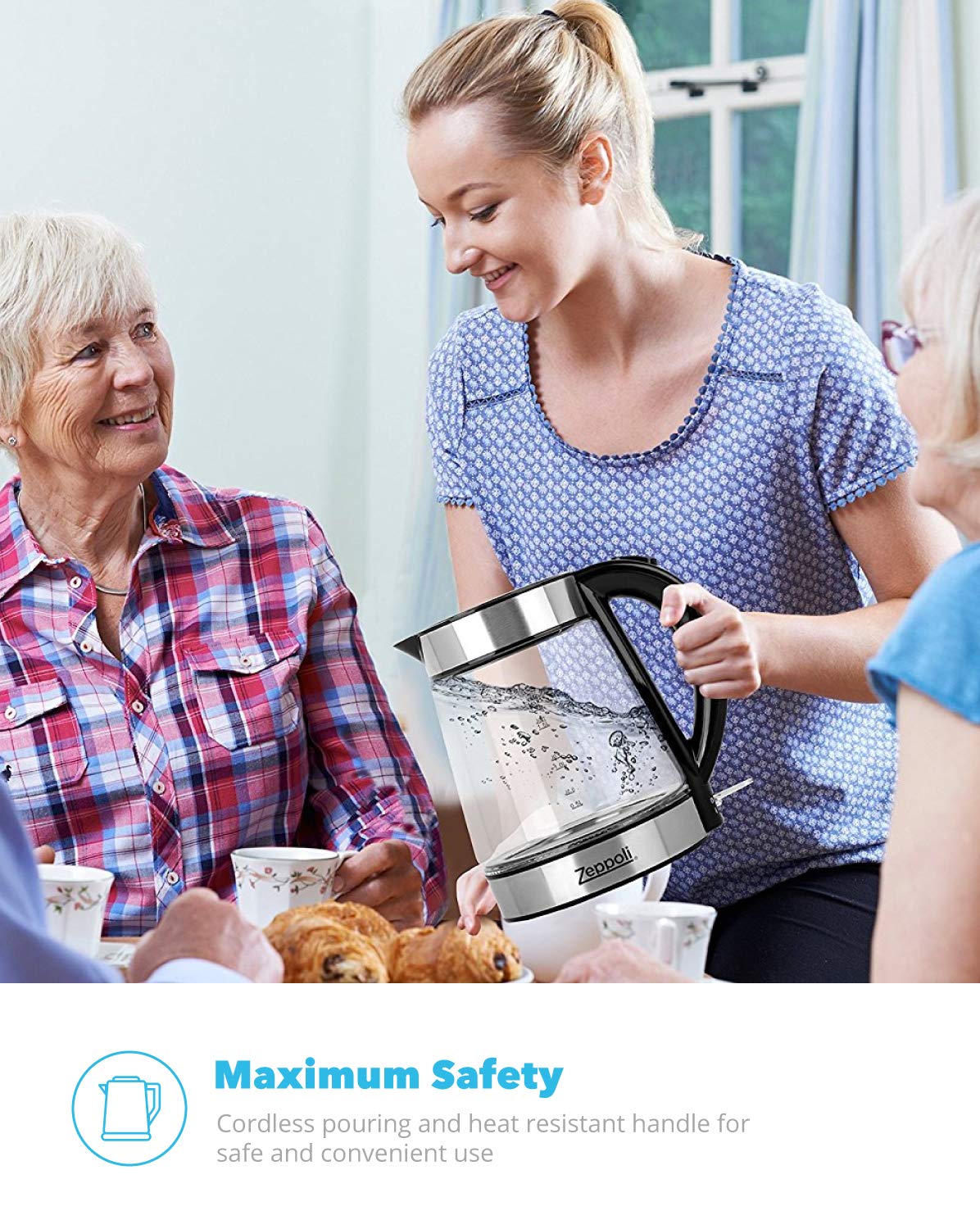 How do you usually boil water at home? Do you heat it on a stove or in a microwave? Heating water on a stove is more dangerous than you would ever imagine. According to research, there is a kitchen fire in the U.S. in every 3.5 minutes. People get distracted easily when waiting for the water to be heated up. For instance, some people use the waiting time to answer a 10-minute phone call, go out and check their mailbox, or even fall asleep on their couch. On the other hand, people also get injured using the microwave to boil water. The safest, easiest, and swiftest way to heat water is to use an electric kettle.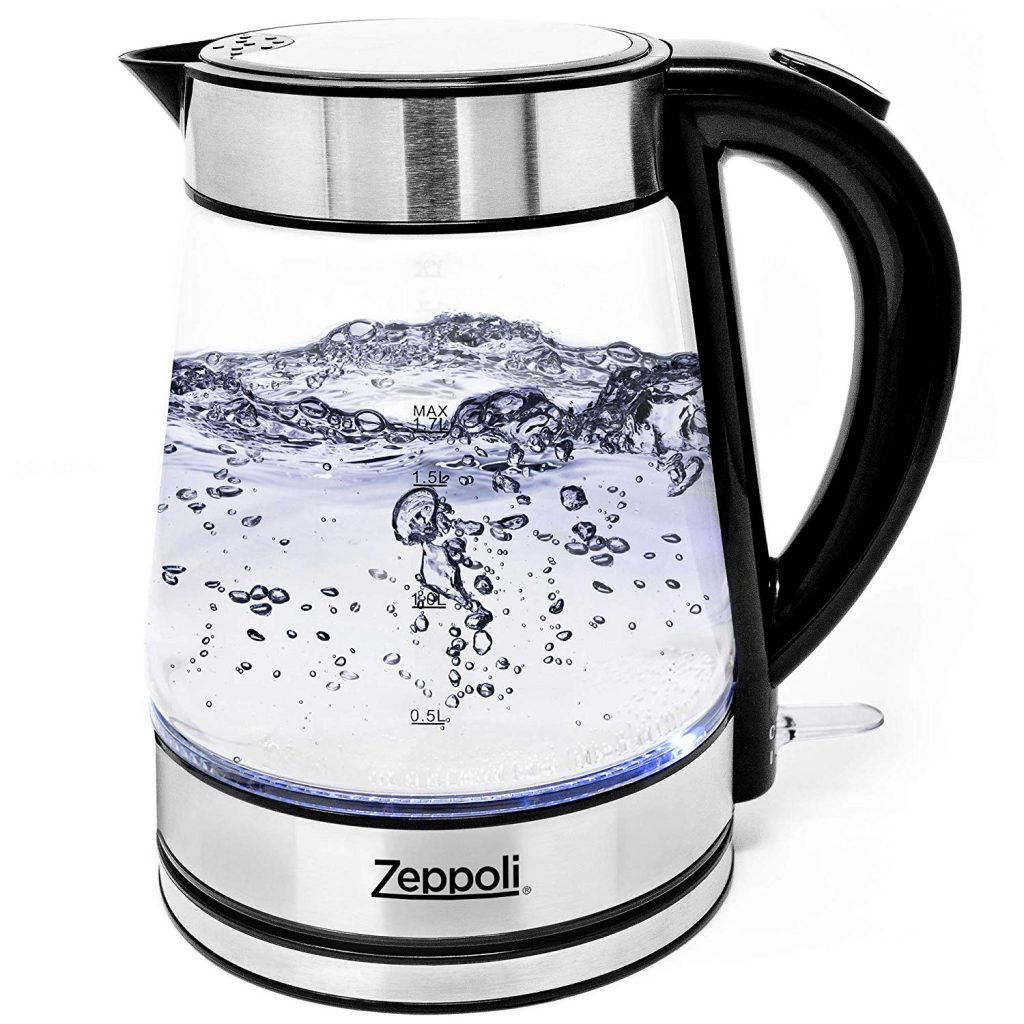 By using the Zeppoli Electric Kettle to boil water, you will no longer have to bear the slowness of the stovetop or the noiseness of the microwave oven. The Strix thermostat control and automatic shut-off technology not only save you the headache of monitoring but also save you from danger. The kettle is designed with an anti-slip grip and heat-resistant handle. The kettle will never slide out of your hands. And you will never get burned because the handle will never get hot. Even though you press on the small plastic button accidentally and don't even notice it, it will not boil if there is no water inside because the kettle features boil-dry safety.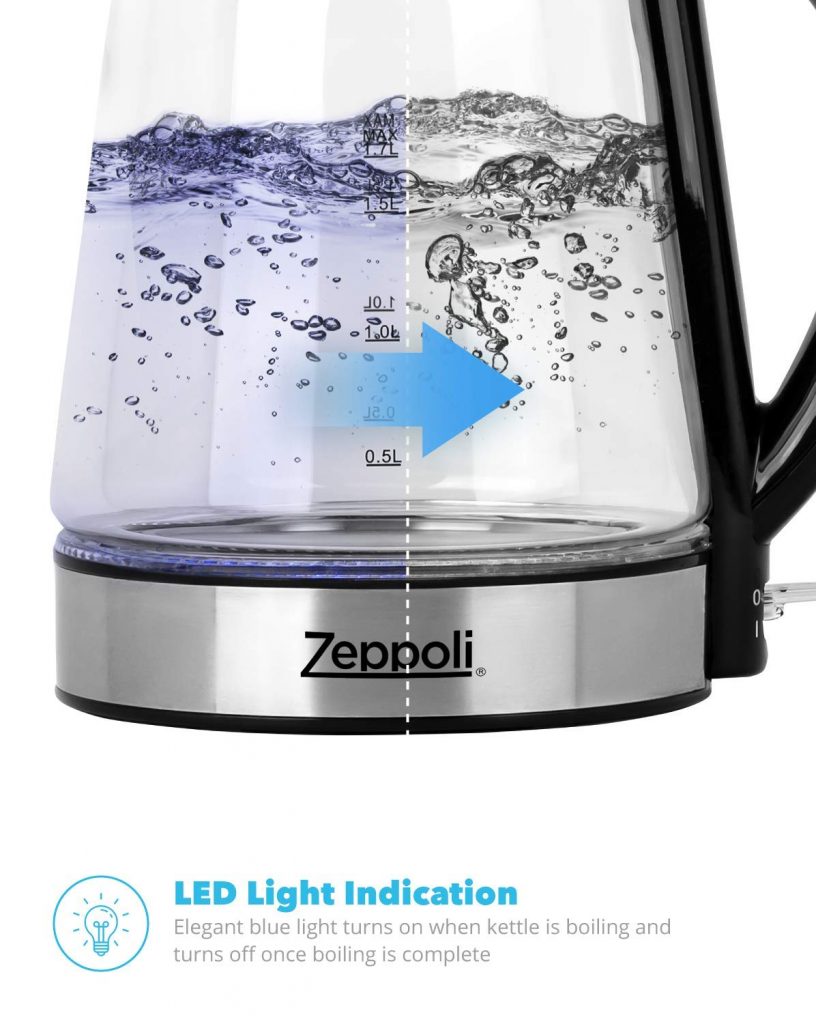 The Zeppoli Electric Kettle is perfect for any anything from tea, coffee, or hot chocolate to instant soup or noodles. At maximum capacity, it boils 1.7L within 5-6 minutes. You will be able to know whether the kettle is working or not with the blue LED indicator light. This kettle is easy to clean as well. It is installed with a steel mesh removable filter that helps you strain out ingredients. The filter can be removed and cleaned. With the wide opening lid, you can reach the base with your hand or use tools to clean the kettle. When shopping for an electric kettle, the most important thing is to remember to purchase a 100% BPA Free kettle. The Zeppoli Electric Kettle qualifies this requirement because it boils water with no harmful contaminants.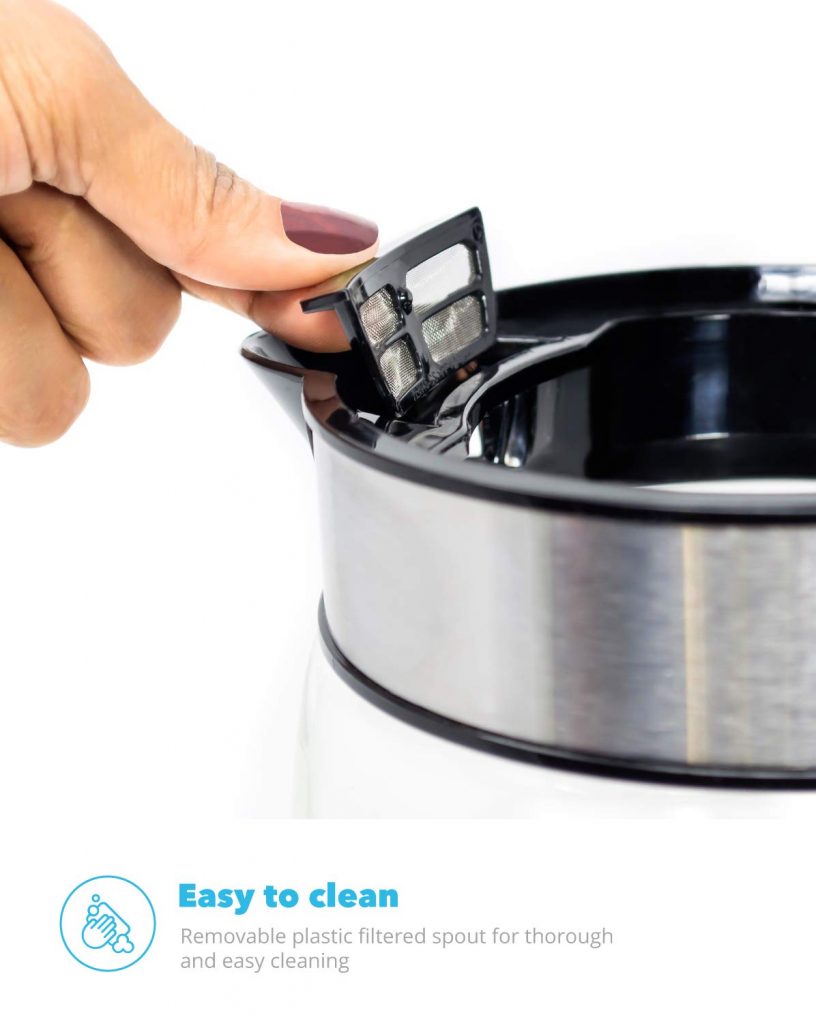 Compared to stove kettles, an electric kettle has the following advantages: time-saving, portability, temperature control, energy efficient, and auto shutoff. Glass design and removable filter are hallmarks of the Zeppoli Electric Kettle. You will not have to waste time on monitoring the kettle while it's boiling water. It helps secure the safety of your kitchen. Having an easy-to-clean kettle can ensure great-tasting and healthier results.
Fidget Bubble Pop Fad Solves Age-Old Problem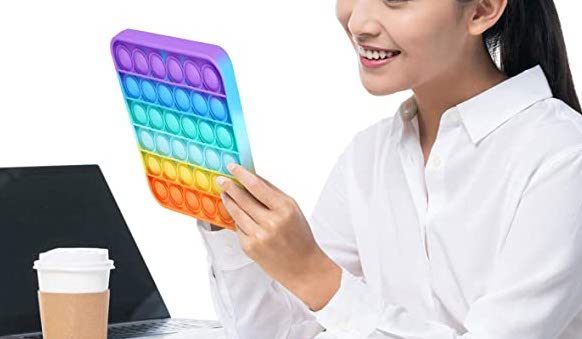 Fidget spinners are so 2017. The latest fad for fidgeters courtesy of TikTok (where else?) is the "fidget bubble pop." The name may not roll off the tongue, but that has not prevented these sensory toys from taking the internet by storm.
The foundation of the fidget bubble pop is a simple notion: "What if you could pop bubble wrap an unlimited number of times?" Everyone knows how addictive popping bubble wrap is, which makes the feeling of discovering there is no bubble wrap left almost as deflating as the popping itself is exhilarating. Fidget bubble pop solves that problem. After you are done pressing in all the little bubbles, you can pop them back out and do it all over again.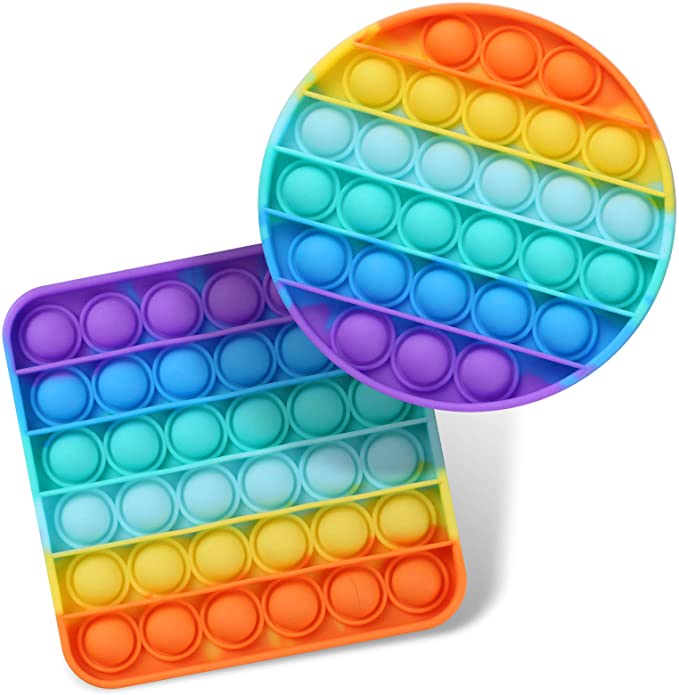 2 Packs Push Pop Bubble Sensory Fidget Toys, Autism Special Needs Stress Relief Silicone Pressure Relieving Toys, Round and Square Squeeze Toys for Kids Children Adults (Set of 2) — $11.99
These toys come in a nearly limitless number of shapes and designs, though the colorful ones above seem to be the most popular.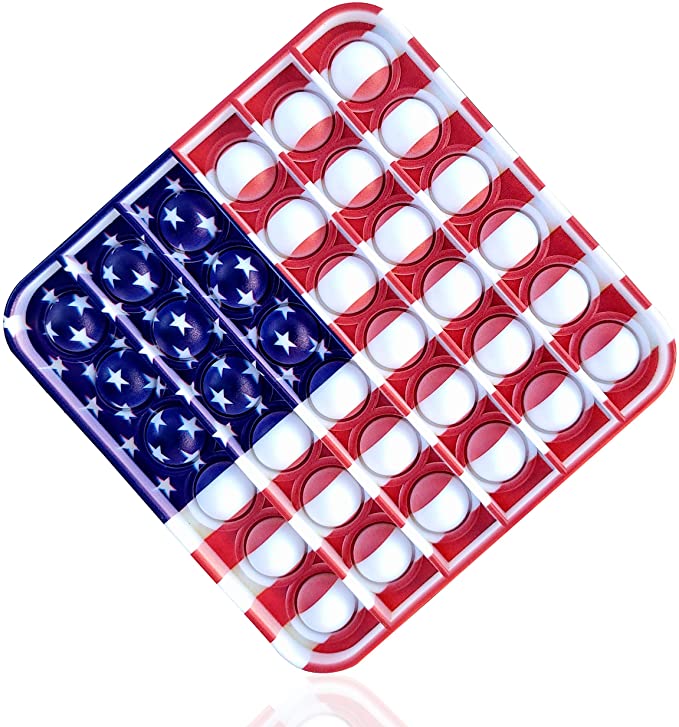 MaiZon Unlimited Pop It Push Fidget Toy – Square Sensory Bubble Toys for Autism-Anxiety-ADHD-Special Needs-Adults and Kid-Silicone Figetget Toy Bubble Wrap Popper Sounds Original US/American Flag — $15.99
In a day and age in which diverse sensory input is hard to come by, it should be no surprise that fidget toys are having another moment. In addition to being ideal for the home office, they are great for kids, especially the ones in fun shapes like dinosaurs.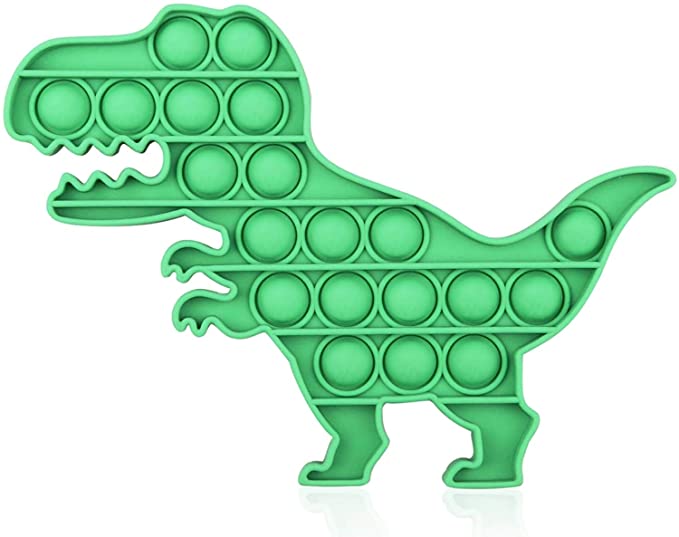 Noii Push Pop Fidget Toys.Premium Soft Silicone Push Pop Bubble Fidget Sensory Toys for Adults,Special Needs Anxiety Stress Reliever.Squeeze Sensory Toy for Kids Friends Family Home Travel-Dinosaur — $8.49
Supposedly, the toy is meant to be a kind of two-person game. In the game, you take turns pressing as many bubbles as you want, then whoever presses the last bubble loses. I can't say this is my idea of a rollicking good time, but to each his own. With your fidget toy, you can use it any way you want to.
Why Is Every Cheese Board Either Bamboo Or Acacia?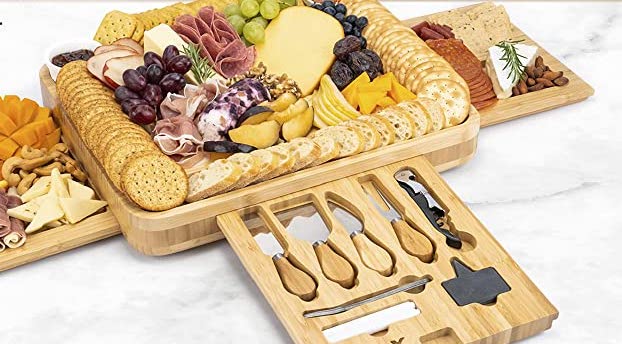 If you were to make a sweeping generalization about the selection of cheese boards available after conducting a cursory Amazon search, you would say that the market is teeming with options. Whether labeled as a cheese board, a charcuterie platter or even a cutting board, there is no shortage of products. Most are complete with photographs of beautiful spreads, featuring cheeses, meats, fruit, and even wine: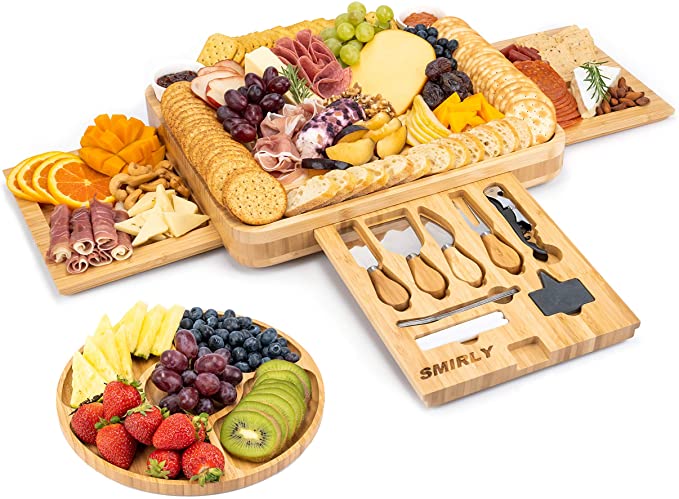 Smirly Cheese Board and Knife Set: 16 x 13 x 2 Inch Wood Charcuterie Platter for Wine, Cheese, Meat — $65.99
Yet, take a closer look, and you will find they are all exactly the same. They may differ in shape (square or round) or in number of drawers, but otherwise you see the same basic type of cheese board over and over again—made of either bamboo or acacia wood. This means that they are all ugly.
In 2021, no one wants light wood. And here I am, struggling to find any that are walnut, cherry, or maple. I only found one that I like, and it was not easy to find. Made of American walnut, this one is solely presented as a cutting board, featuring no elaborate display of prosciutto or brie.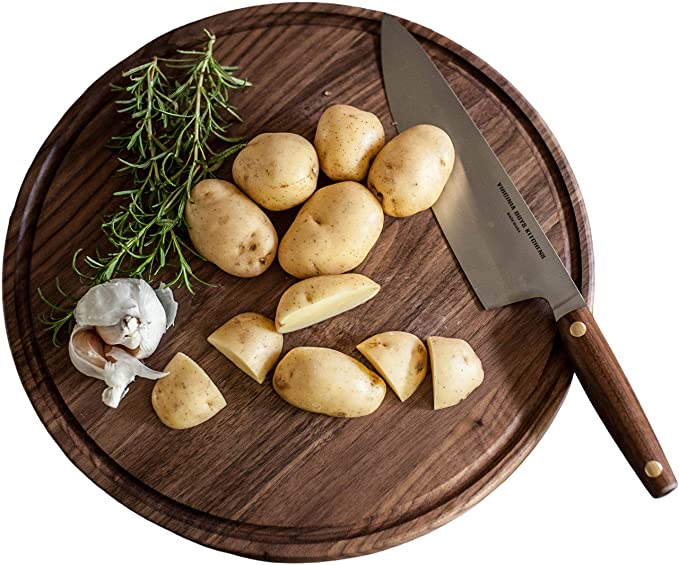 Round Wood Cutting Board by Virginia Boys Kitchens – 13.5 Inch American Walnut Cheese Serving Tray and Charcuterie Platter with Juice Drip Groove — $75
At some point, it seems, all of the kitchenware vendors on Amazon got together and made the decision that they were only going to make cheese boards out of acacia wood. This is not bad in and of itself; after all, acacia is relatively sturdy, and although not as cheap as bamboo, the price is obviously right. If you are truly looking for a cutting board, as opposed to something to display when you have company or take with you on a picnic, acacia is a good choice. As a smooth wood, it will not dent or splinter, and it is infinitely better for your knives than the plastic cutting boards in your parents' kitchen. But when you spend a lot of time putting together a spread of cheese and meats, you want more than just hardiness, you want an appearance you can be proud of.
At some point, the acacia cartel figured this out, since if you specifically search for dark wood cutting boards, you still come up solely with acacia ones. It just so happens that they've been dyed brown. Of course they would only use the dye if it were food-safe, but still, seeing all the phonies out there makes you crave the real thing.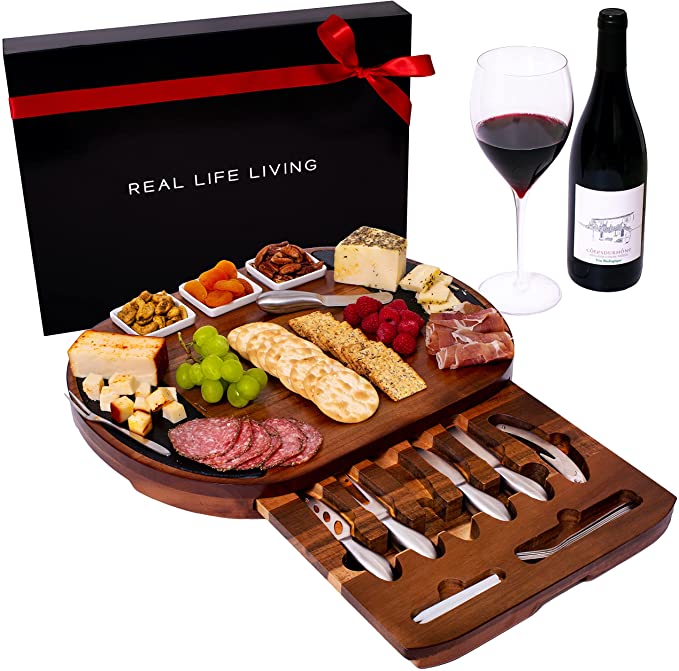 Large Round Charcuterie Board Set – Giftable 20-Piece Cheese Board and Knife Set – House Warming Present or Wedding & Engagement Platter – Acacia Wood & Slate Serving Tray for Meat, Wine & Cheese — $49.99
At $75, the Virginia Boys walnut cheese board might be a little pricier than the acacia ones. For high quality wood, sourced in the U.S.A, it is worth every penny.
Stop Buying Microwave Popcorn; Home Popcorn Makers Are $13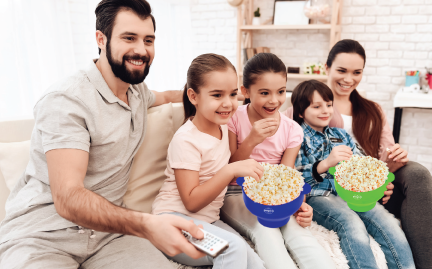 As regular We Know Products readers know, my family loves summer movie nights. Investing in the Anker's Nebula Capsule projector last year made being stuck at home infinitely more enjoyable, as it added the backyard to the tiny list of places available for recreation. Watching a movie outside on the big screen is a great activity, in some ways even superior to making the trip to the theatre. That is provided you have popcorn.
Maybe you are one of the (many, many) people who have returned to the theatre for a viewing of Godzilla vs. Kong. But for most, moviegoing experiences are going to be ersatz for some time, and for that reason, it is important to make the best of the situation. It is important that you put yourself in a position to succeed in creating an enjoyable atmosphere. It is important that you make good popcorn.
I am not talking about Orville Redenbacher or Pop-Secret or Act II or any other brand that unfolds into a bag once it is placed in the microwave. I am talking about real popcorn. Popcorn that actually tastes like popcorn as opposed to artificial butter. Popcorn that doesn't inspire self-loathing when you shovel it into your mouth.
You do not have to spend close to $200 on a true theatre-style popcorn machine, although those certainly have their perks. All you need is a small at-home popper. Luckily, there are many of those, and they are not expensive.
Take this popcorn maker, which is shaped like a coffee pot. It only costs $13!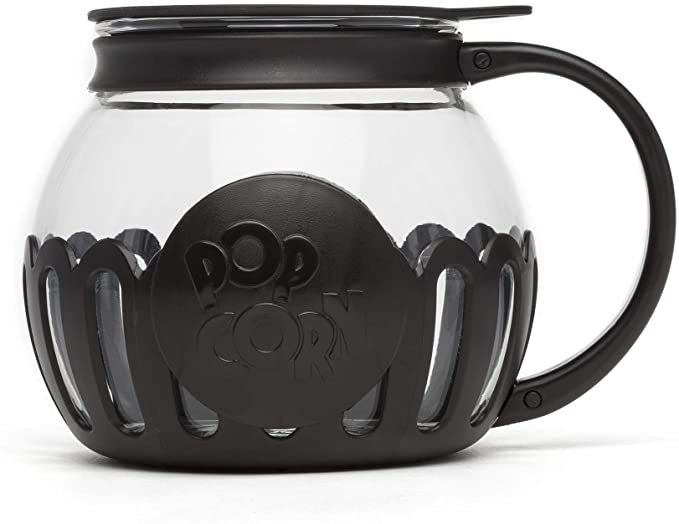 Ecolution Original Microwave Micro-Pop Popcorn Popper, Borosilicate Glass, 3-in-1 Lid, Dishwasher Safe, BPA Free, 1.5 Quart – Snack Size, Black — $12.99
So is this one, which adds the convenience of popping the corn in an usable bowl.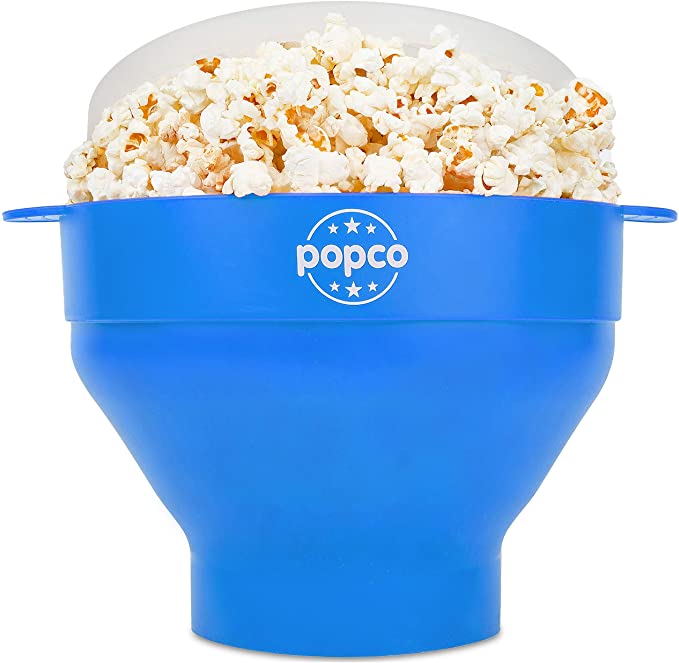 The Original Popco Silicone Microwave Popcorn Popper- 15 Colors Choices – Silicone Popcorn Maker with Handles, Collapsible Bowl Bpa Free and Dishwasher Safe – 15 Colors Available (Light Blue) — $12.99
This one, from Dash, is the expensive one of the bunch at $20. But it has a cool shape, and Dash is a respectable brand, so we will give it a pass.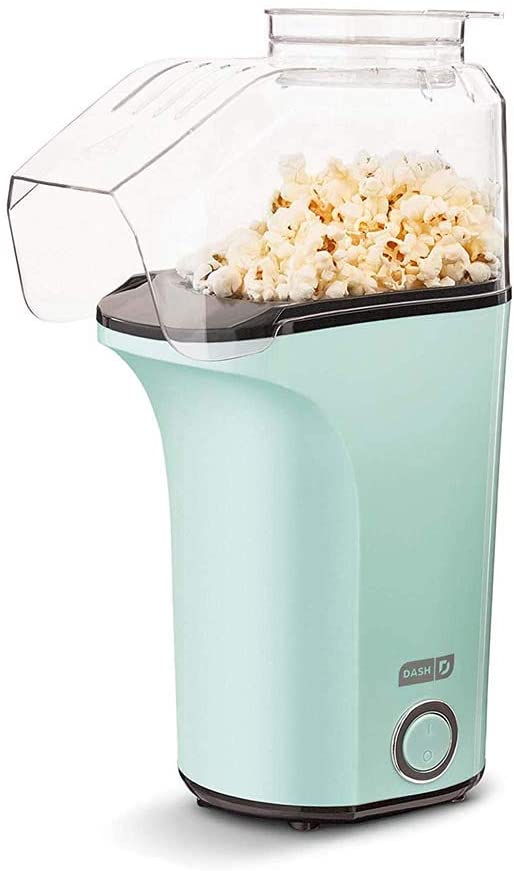 DASH DAPP150V2AQ04 Hot Air Popcorn Popper Maker with Measuring Cup to Portion Popping Corn Kernels + Melt Butter, 16, Aqua — $19.99
Like air fryers, which became popular a few years back, these popcorn machines do not require oil to operate, which basically turns popcorn into a health food. After all, corn is a vegetable. Right?
Soon enough, every household will have one of these handy devices in it, and you won't even be able to buy the "instant" stuff at the grocery store. You do not have to wait until then to get your very own.