A Rice Dispenser Is A Kitchen Gadget You Will Actually Use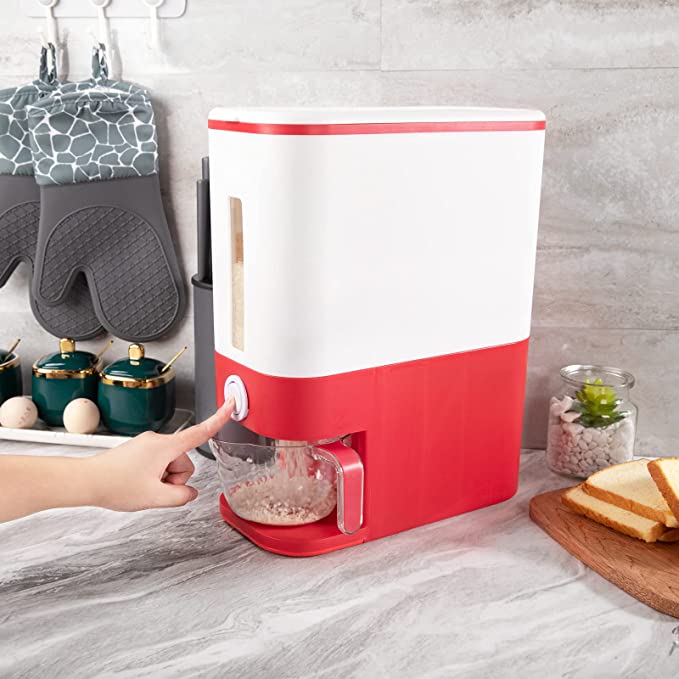 COVID has changed the way we all shop. Constantly in fear of the next great toilet paper shortage, we have become accustomed to buying things in bulk. Recent studies suggest that is not going to change anytime soon. Items that we used to purchase in small quantities now pile up in our pantries. This is great news for Costco.
One such item is rice. Families that eat a lot of rice do not want to constantly be running to the store for such a staple. This also explains the rise in popularity of a complementary product—the rice dispenser. Instead of keeping it in large bags in your cupboard, you can load up your rice in one of these countertop devices. When you are ready, just press the button to release exactly the amount of rice you need for the night's dinner.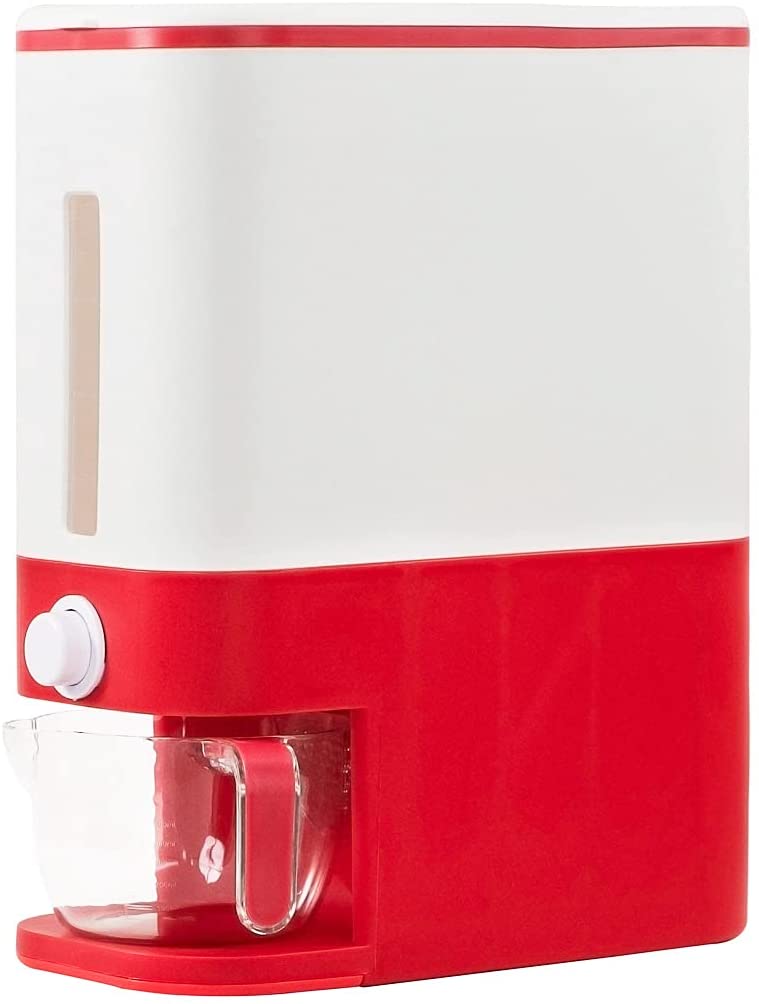 SUT 22.5 Lbs Rice Dispenser Red Rice Storage Container, Large Plastic Food Storage Container with Lid, Cereal Dispenser with Measuring Cup, Household Sealed Grain Container for Kitchen — $40.49
The key to a good rice dispenser is a quality lid that seals tightly and keeps the rice fresh for a long period of time. The rice dispenser featured above comes with a measuring cup with holes in it, allowing you to rinse off the rice with water before putting it on the stove. As such, you will end up saving not only space in your kitchen but will also have fewer dirty dishes as a result.
Sure, there may be a plethora of kitchen gadgets out there you definitely do not need. And the rice dispenser may belong on that category. On the other hand, it is of obvious use to anyone who regularly makes rice. If you would consider yourself such a person, you might as well give it a go.
VIDEO: Unboxing The Metal Marg Glasses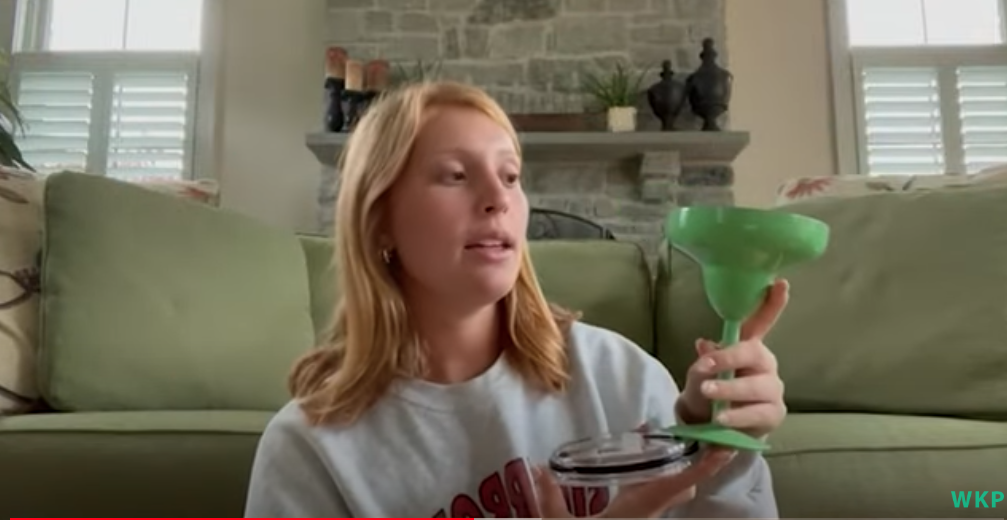 Patriotic Beach Essentials For Fourth Of July Weekend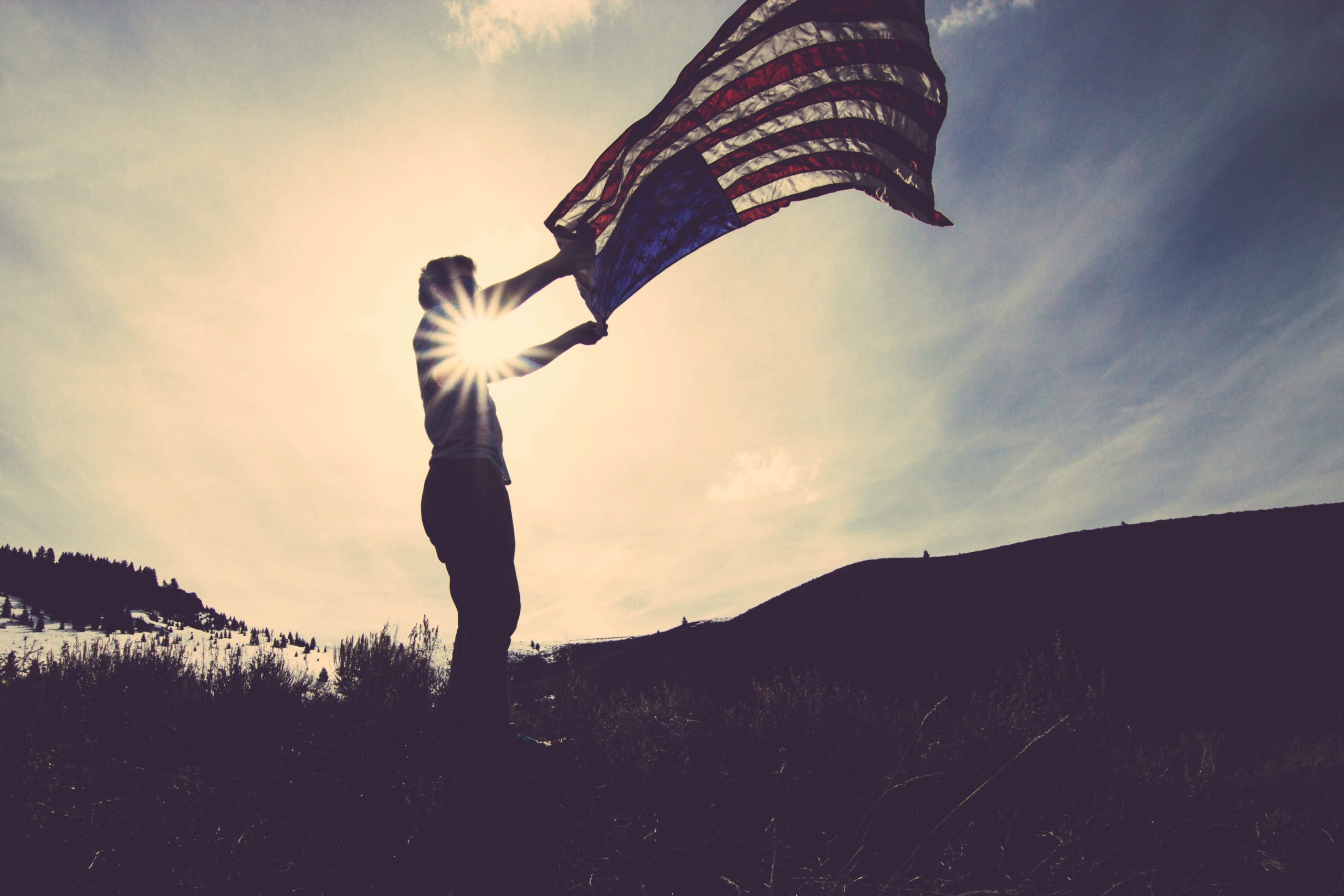 Yesterday was the longest day of the year, and next weekend is the Fourth of July. This summer is flying by!
Hopefully you already have fun plans for Independence Day. Whether you have been waiting months for this particular long weekend or are apt to decide to do something spur-of-the-moment, this is the perfect time to invest in some patriotic beach essentials!
Better Dweller Beach Umbrella
Available on both Amazon and Walmart.com, the 6.5-ft beach umbrella from Better Dweller is a way to express both your individuality and patriotism as you catch some rays on the shore. This product is brand new for 2022, and it is sure to make you the envy of beachgoers all across the country.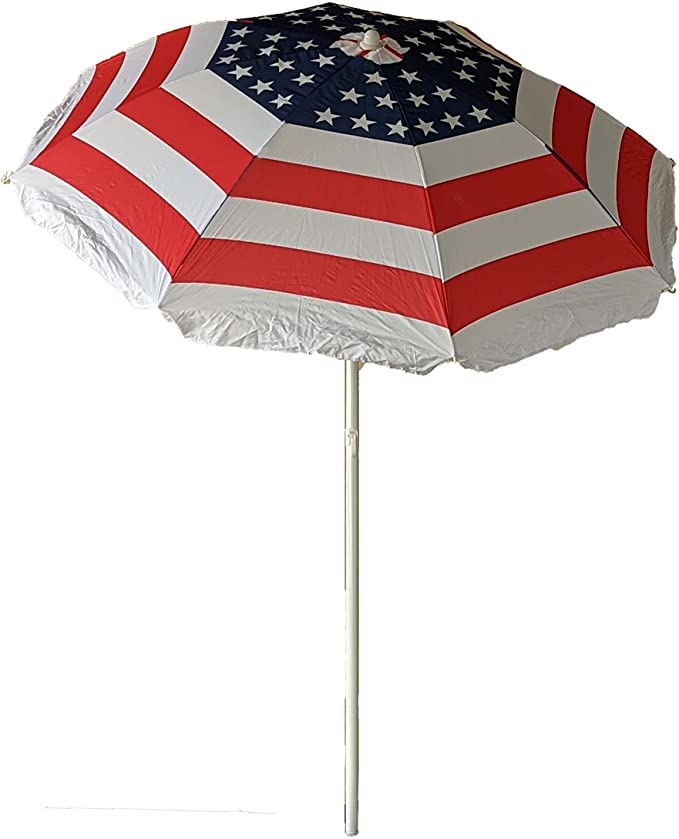 6.5ft USA American Flag Beach Umbrella, U.S. Flag Pattern with Carrying Case — $50
2. Expersion Clear Tote Bag
Even if your vacation home is on the beach, you still need a method of carrying your towels, sunscreen, beverages and other accoutrements down closer to the ocean. Of course, you want something that is easy to clean since it is sure to be exposed to sand and water. A vinyl tote bag is a great solution, and this one from Expersion features an American flag patch. Like the Better Dweller beach umbrella, this tote bag is available on both Amazon and Walmart. Unlike the umbrella, it comes in a variety of colors, including blue, black, red, pink, green, and orange.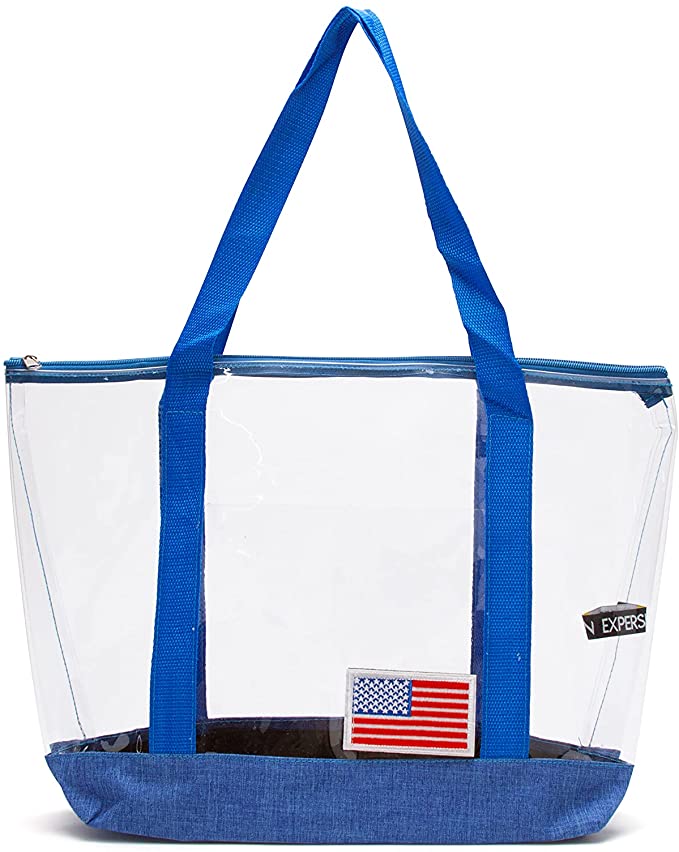 Clear American Flag Tote Bag — $14.99
3. Expersion Clear Backpack
What is a backpack but a tote bag that is easier to carry and with more space? Not just for schools and sporting events, the Expersion clear backpack can also help you get your belongings down to seashore. It is also available on Amazon and Walmart.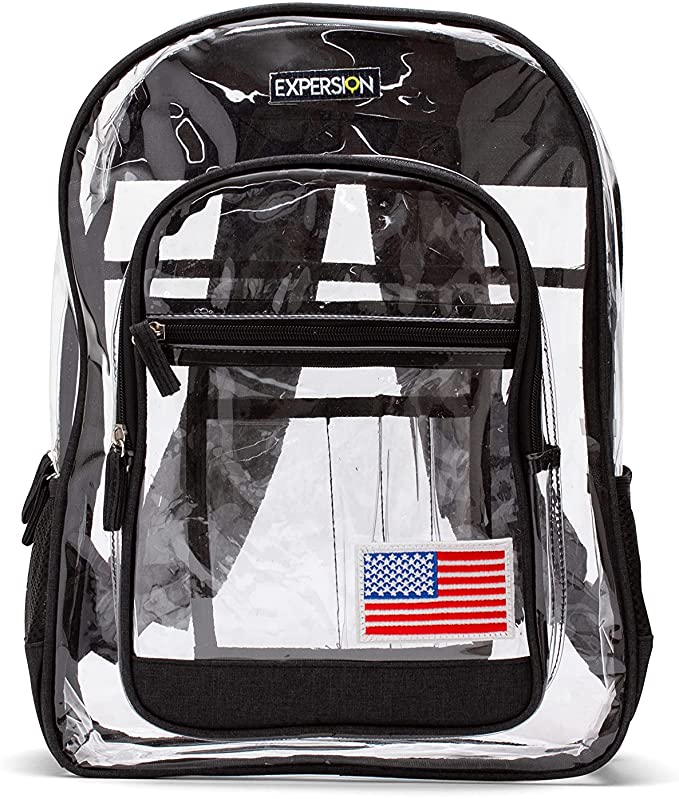 Clear Backpack with American Flag Patch, Transparent Heavy Duty See-Through U.S. Bag for School, Concerts, US Sporting Events, Stadium Approved — $20.99
They're Here! Vacuum-Insulated Marg Glasses Are Now Available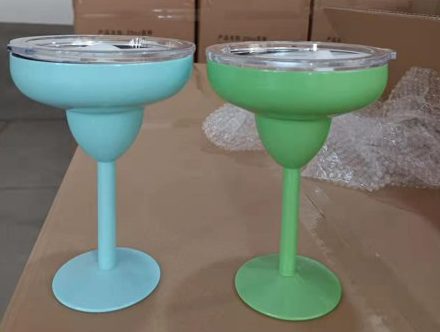 For weeks, we've been bombarded with requests to update our April article about the new vacuum-insulated margarita tumblers from Better Dweller. Well, if you check now there is indeed an update at the top, and it is a good one! These much ballyhooed glasses are now ready to be delivered to your front door. Like other Better Dweller products, the marg glasses can be purchased for your enjoyment on either Amazon or Walmart.com.
These cups are available in two colors, a sort of sky or Carolina blue plus a light sea green: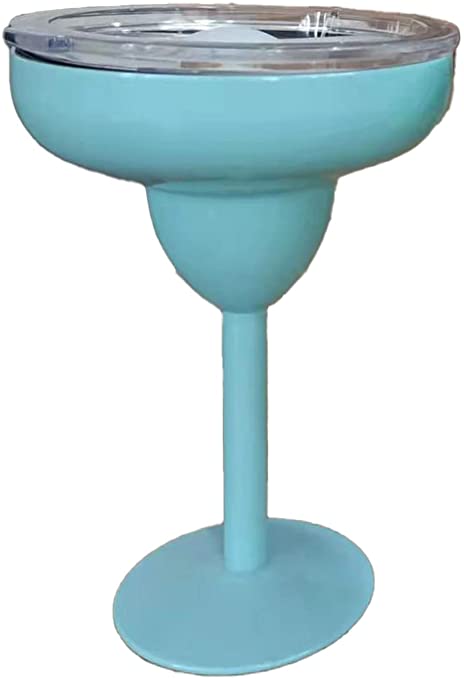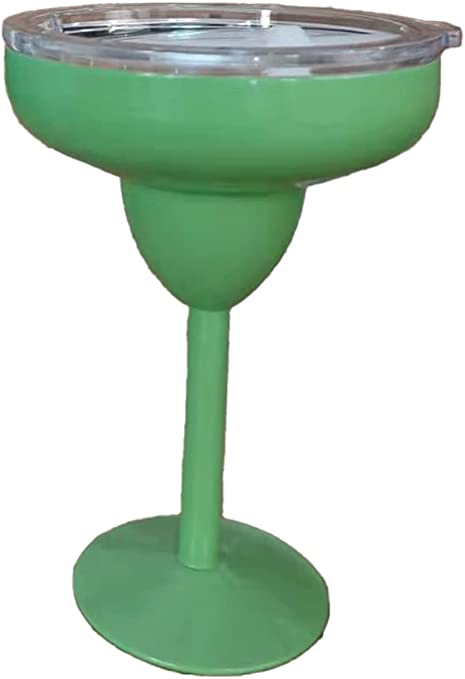 Crucially, these hip glasses come with seal-tight lids, which will protect your ice cold beverage from spilling. They promise to keep up to 8 ounces of the liquid cold for as long as 8 hours. (It will also keep hot beverages hot, which may seem a bit counterintuitive, but to each his or her own.)
We are so excited to see all the sunny places our readers enjoy margs this summer in these brand-new Better Dweller tumblers. Be sure to send us pics or share them on social media!