3 Shortcuts To An Organized Home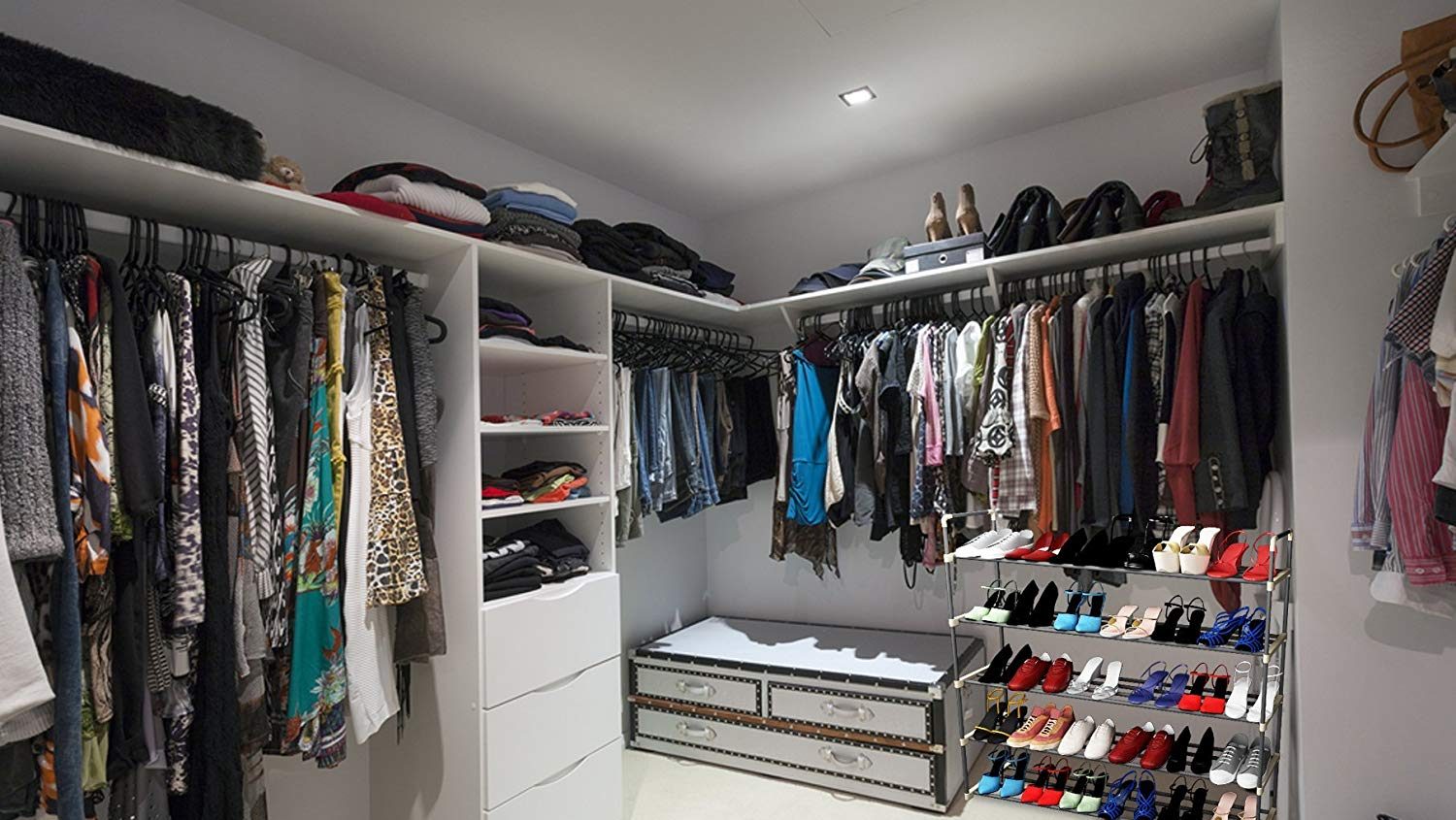 Creating a clean house is essential for the health and well-being of the whole family. A messy environment will do nothing but increase your stress level. You should always declutter your space and keep your inner neat freak alive. Organizing your house does not have to be overwhelming. Take it from me; you can whip your house into shape by following the tips below.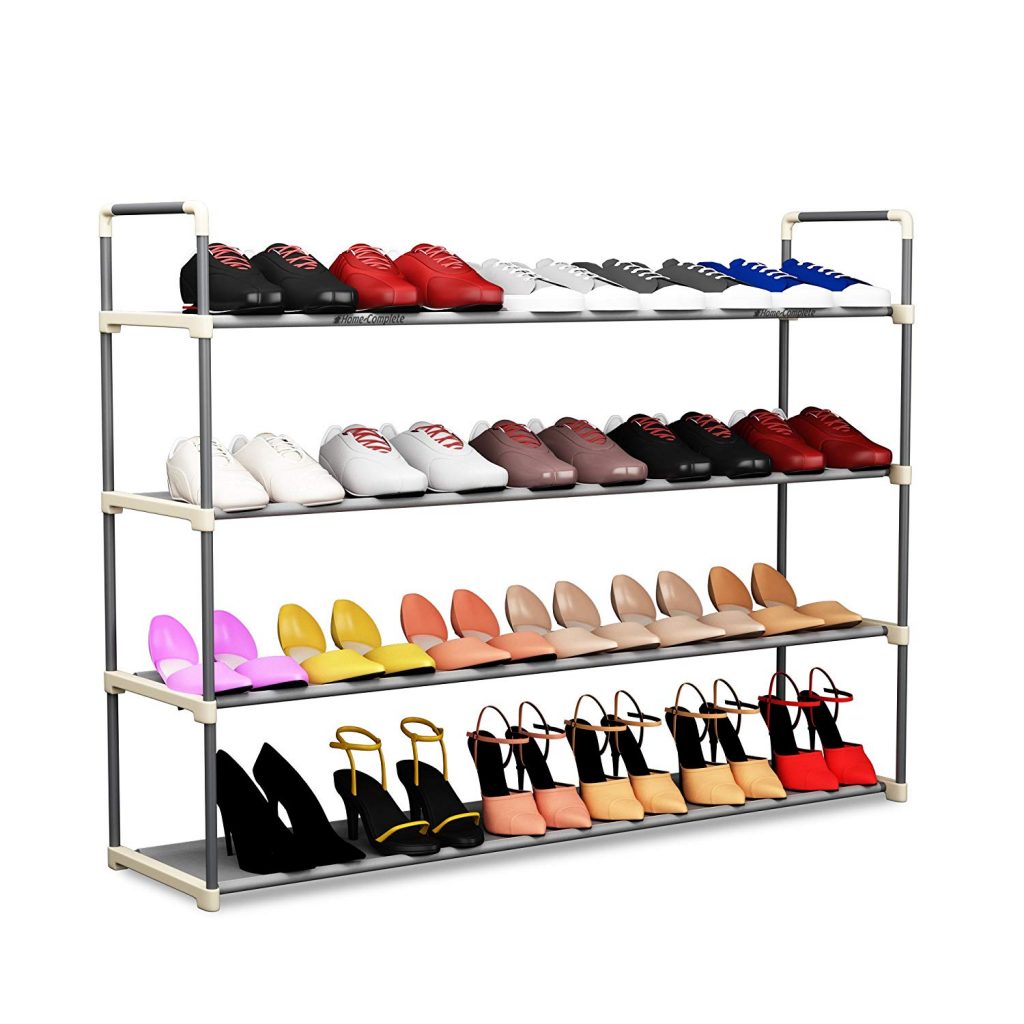 Do you take your shoes off when you get home? We travel to lots of places during the day. Every step we take picks up thousands of germs, which we end up traipsing with us everywhere we go. Taking your shoes off (and making sure guests do the same) can go a long way to sanitizing your house and have a positive effect on making sure your family members don't get sick. I have used Home Complete's Shoe Rack for years, and I happily recommend it to you, dear reader. Not only does it keep my footwear organized, but it is also quite stylish. It took me all of 60 seconds to assemble it — all by myself no less, without the help of any excess tools. All you need to do is to fasten the rails to the large white resin stands. It is great not only for entryways and closets but also for heavily trafficked areas like kitchens, garages and sheds. Given its shape, you can actually use it to store small kitchen appliances, food containers, toolboxes, paint and more. If you do use it for shoes, the 8-tier space saver can hold up to 48 pairs of shoes.
Bamboo Expandable Drawer Organizer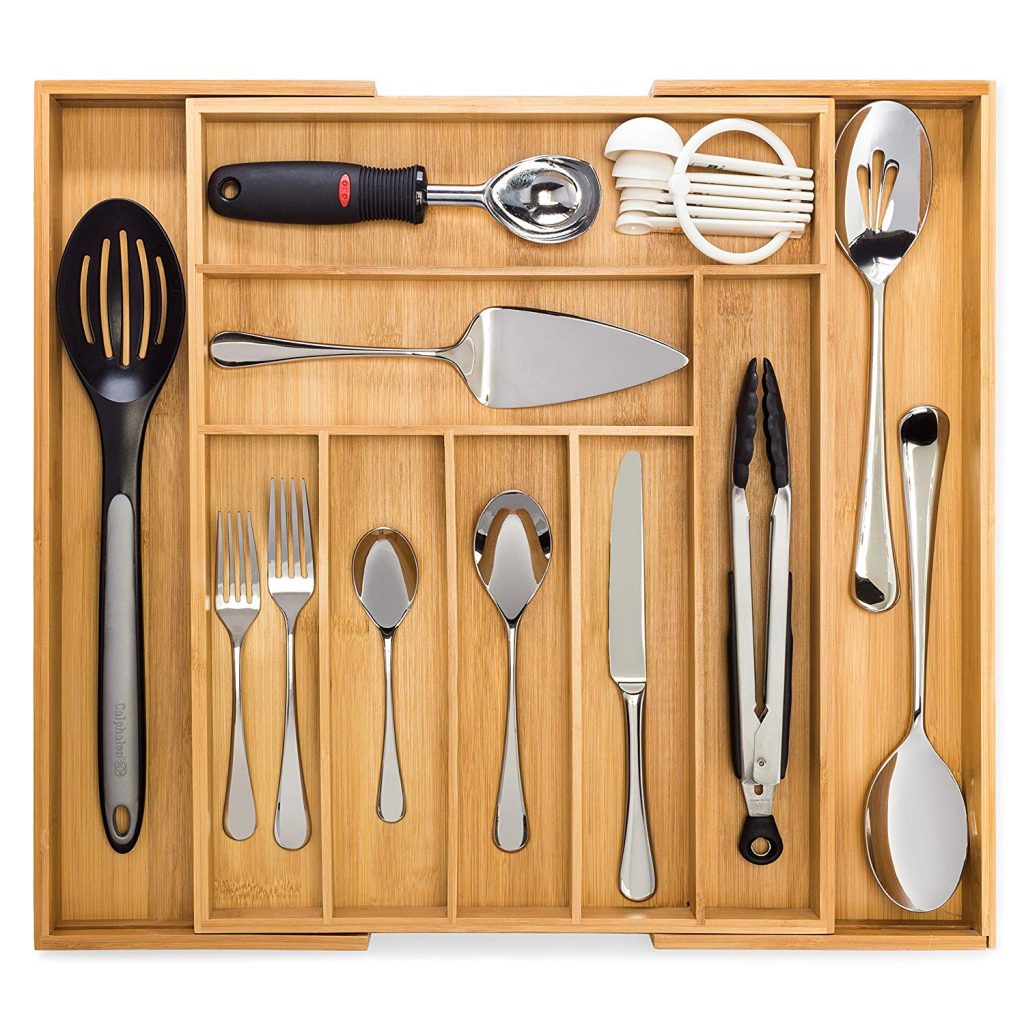 Some people may have no problem living in a messy bedroom for months on end, feeling their lives are not impaired in any fundamental way. Even so, the kitchen is a whole different animal. There is no way any functional human being can survive (let alone thrive) without a clean kitchen. We cook there; we eat there; we hopefully do our dishes there. A messy kitchen can have a direct impact on our health. Having established the importance of keeping a clean kitchen, we now must figure out how to store our kitchen utensils — our forks and spoons that touch so much food that ultimately ends up in our bellies. Most American families have an abundance of such flatware, and it can be hard to find a container that can store them all. Artisware's Bamboo Expandable Drawer Organizer is a great organizer to store cutlery and utensils. It features 7 to 9 compartments. Two of them are adjustable and expandable, maximizing our drawer space. This premium cutlery and utensil tray resists water and can be cleaned easily. The entire organizer is made of bamboo. You can wipe down all the dirt with a damp cloth.
SINARDO Wire Storage Basket Organizer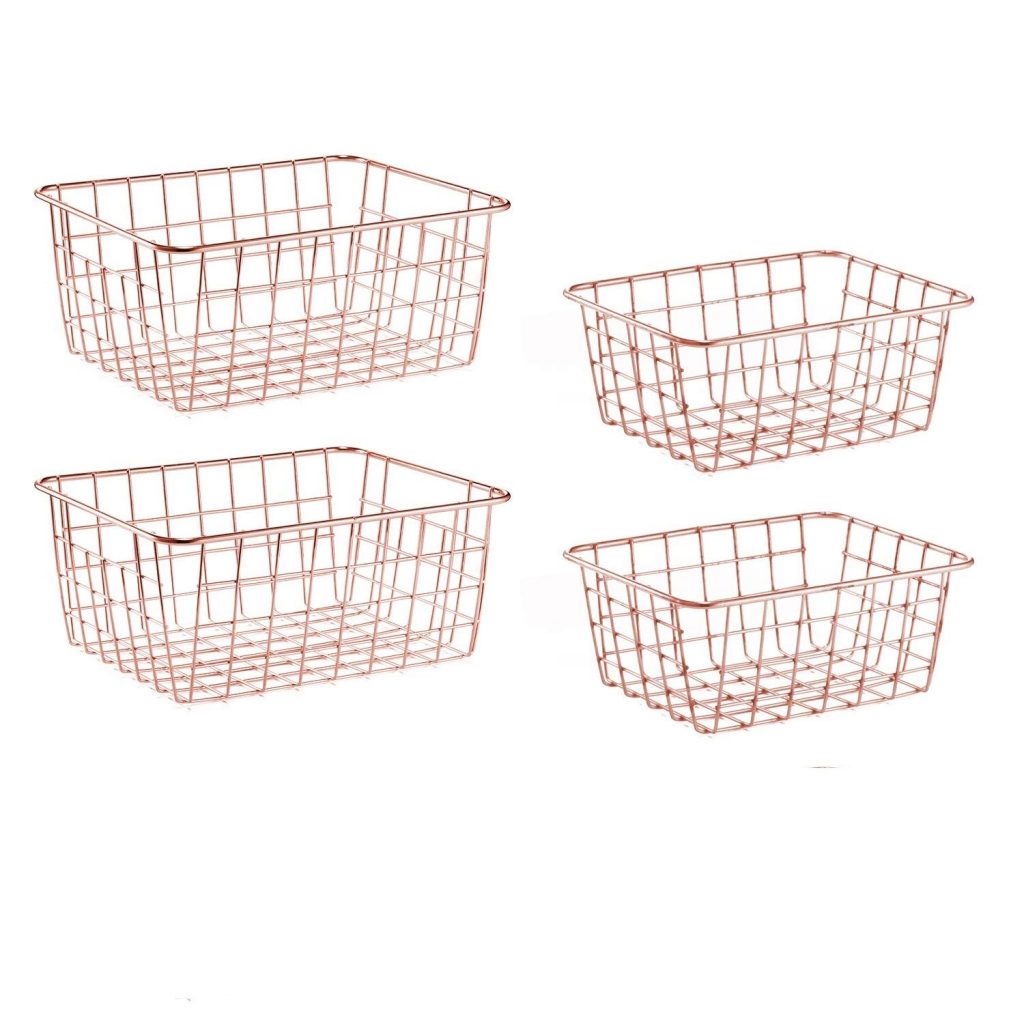 As you may have noticed in your own abode, kitchens, bathrooms, closets, and living rooms are magnets for clutter. A set of storage bins can help us control the entropy. SINARDO's Wire Storage Basket Organizer can organize anything making a mess in your house, including fruits, snacks, cans of food, cleaning products, makeup and more. Children can use these bin baskets to keep books and toys organized. With the built-in handles, we can transport the baskets from shelf to table and counter easily. The package comes with 2 large and 2 medium wire baskets. The large ones are perfect for storing apples and potatoes, and the medium ones are ideal for keeping snacks and wallets. The shiny rose gold color and the versatile design work well with all decor.
Is This Bag A Solution To The Run Commuting Problem?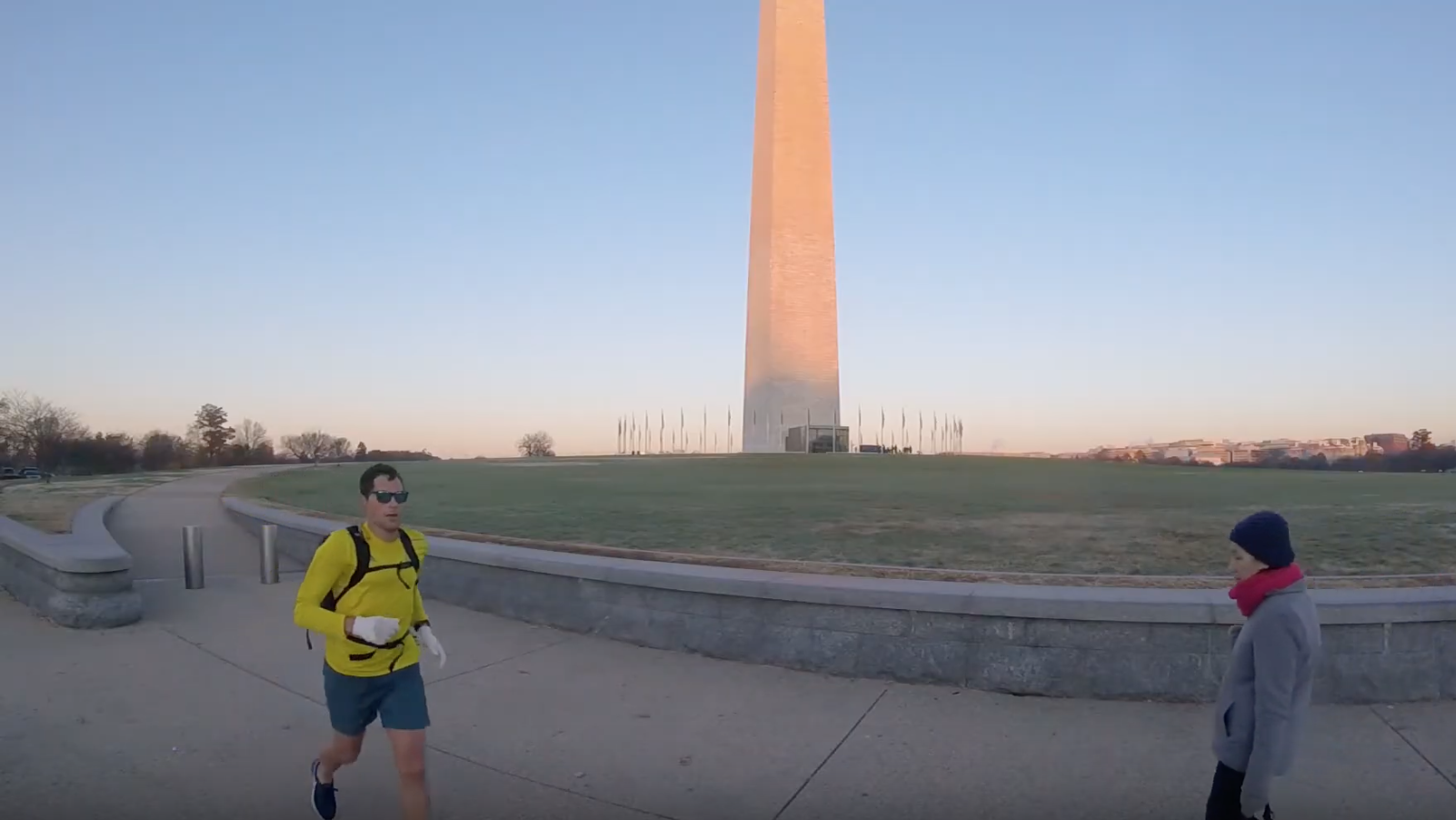 Anyone who has ever run five or more miles to work in the morning has experienced the problem of getting your gear to the office. Somehow, you have to find a way to run with at least a laptop, plus a change of clothes and toiletries so you don't smell up the place. Unsurprisingly, there are several high-end options out there for bags that can help you safely carry this stuff as you run. But we were looking for a solution that would set us back no more than $50.
So we tried the REI Co-Op Flash 18-Liter bag. Watch our review:
The REI Co-Op Flash 18-Liter bag only costs $39, and it is both large enough and sturdy enough to support the gear for a 5 to 10-mile run to work. It is super lightweight, and it is well-designed with an outside pocket for your phone, a decent amount of room inside for any notebooks or papers you need to carry, plus a computer sleeve to keep your laptop securely in place while you run.
As far as toiletries and hygienic essentials, this REI Dopp Kit is from the same line, and it is more than fine for holding necessities like deodorant, a toothbrush, a small tub of toothpaste and a razor.
The Dopp kit sells for $16, so even if you buy both together, you still will not be spending more than $50.
These Cookies Make Christmas Great Again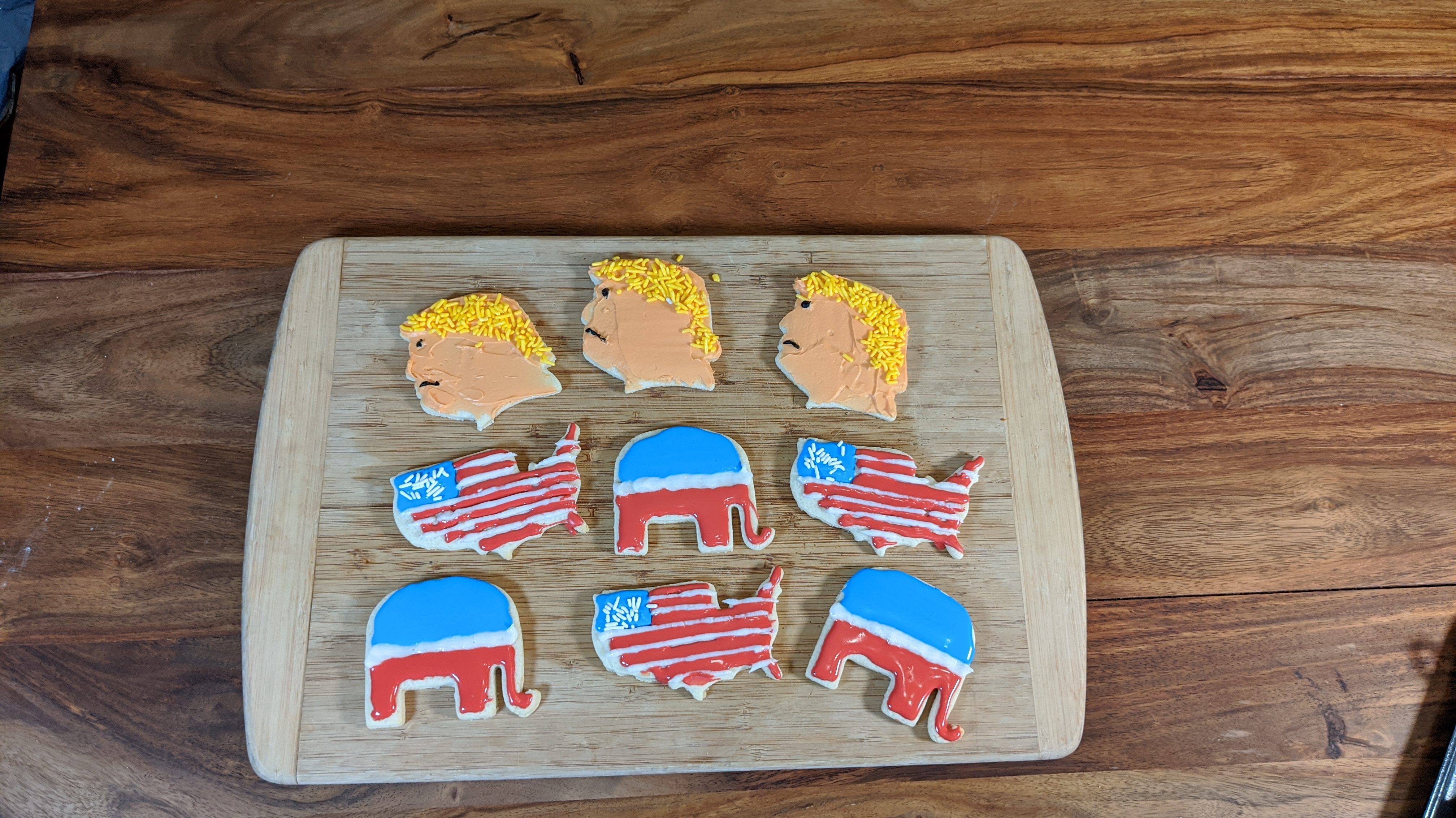 In the next two weeks, you will find yourself in plenty of situations in which you are expected to bring cookies. You have your office Christmas party, your neighborhood Christmas party, your church Christmas party and eventually whatever you do with your family on Christmas Eve and Christmas Day.
You have a few options. You could do the bare minimum: Bring store bought cookies. You could take it up a notch: Make so-called "slice and bake" cookies. Or you could go all out and impress your coworkers, friends and family members with fun styled cookies.
This pack of 3 festive cookie cutters includes everything you need to make this the most patriotic Christmas ever. It comes with one cookie cutter in the likeness of President Donald Trump. It comes with one cookie cutter in the shape of the GOP elephant symbol. And it comes with one cookie cutter in the outline of good ol' U.S. of A.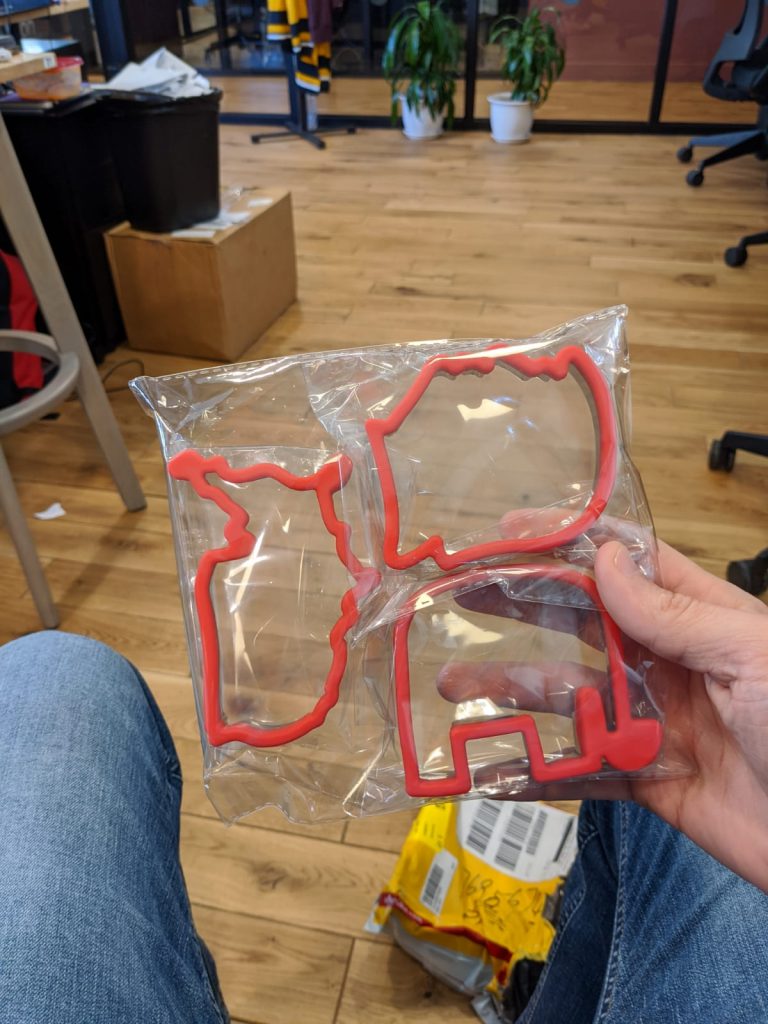 The set of 3 cookie cutters sells on Amazon for $11.99. And if you have Amazon Prime, you will get it delivered to you in just two days—plenty of time for all your holiday needs.
In addition to making cookies yourself, these cookie cutters have great gift potential, either as a stocking stuffer or as a gag White Elephant gift.
Naipo's oCuddle Massager Should Top Your Christmas List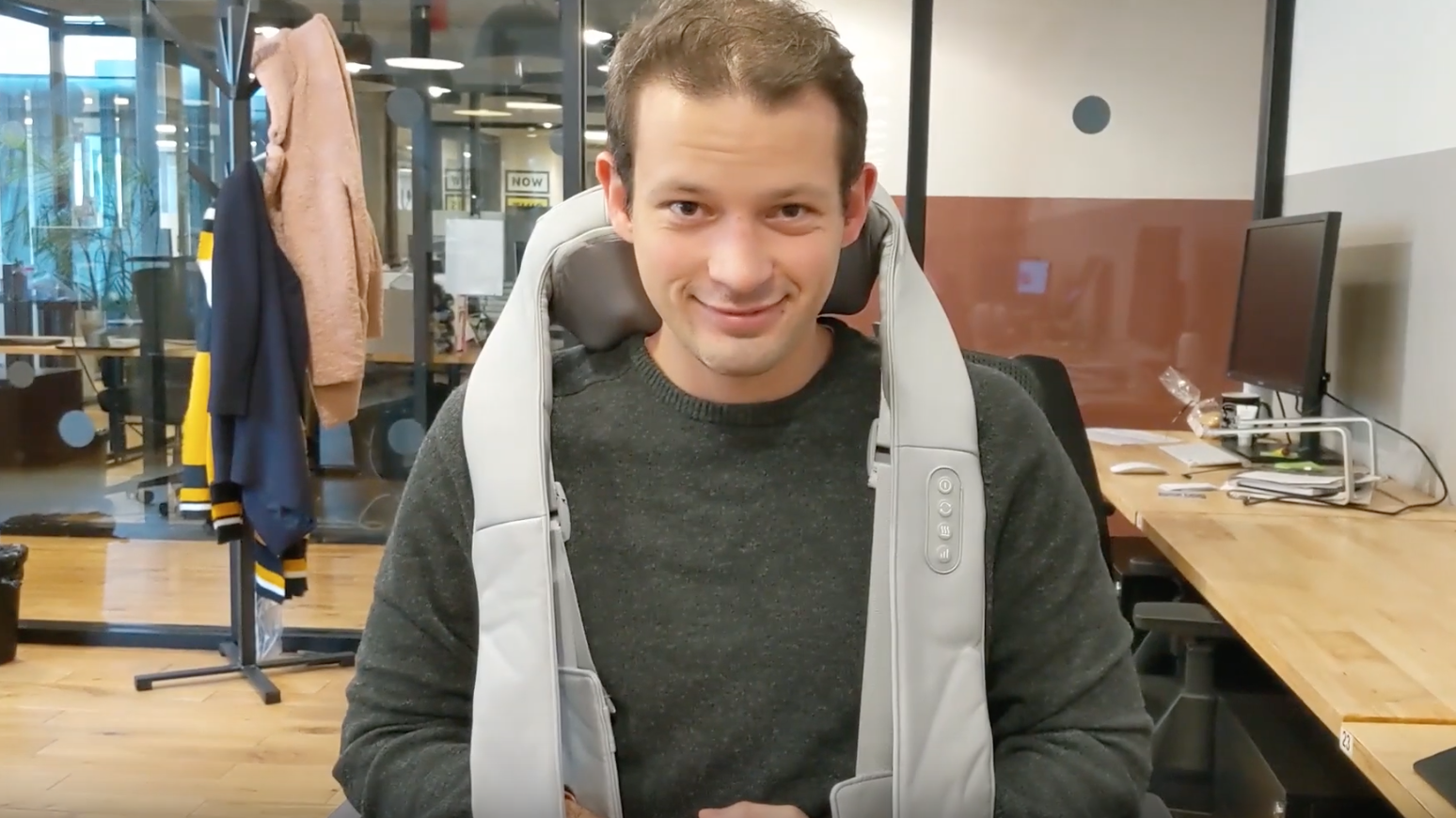 Have you started your Christmas shopping yet? Even if you have, there might be people on your list for whom you still aren't sure what to get.
Recently, we reviewed the new oCuddle shoulder massager from the wellness company Naipo. Like Parade.com, which put it #2 on their list of Best Christmas Gifts Under $100, we found it to be an ideal present for those in your life who need a little extra comfort.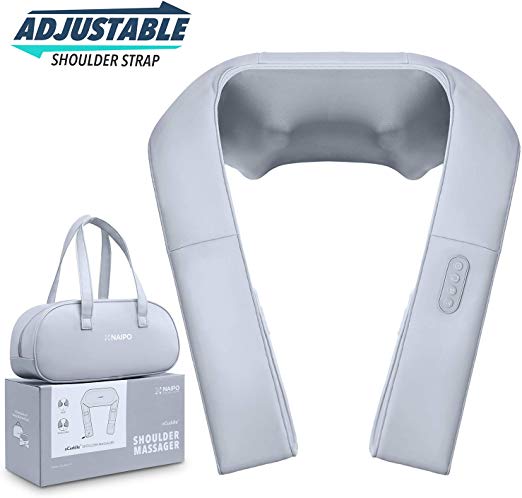 oCuddle Neck and Back Massager — $59.99
Spending a few minutes getting a neck and shoulder massage from the oCuddle is akin to getting a nice warm hug. This time of year, with colder weather and earlier sunsets, oftentimes a little warmth can do all the difference in relieving anxiety and depression and helping you get through the day.
Unlike the cookie-cutter massagers out there on the market, the oCuddle is specifically designed to fit all body shapes and sizes. Its adjustable straps ensure the perfect fit, whether you are a petite young woman or a big burly man. The two 4-fingered massage nodes feel like real human fingers, and at $60, the oCuddle is much more economical than ponying up for a real massage anytime you start to feel tense or stressed out. Furthermore, it features two levels of so-called FocalHeat technology to relieve aches and pains better than a human could.
WATCH Our Review of Naipo's New oCuddle Massager:
In this age of health and well-being, now is as good a time as ever to familiarize yourself with the new-ish player in the market. As part of a "Black Friday Carnival" promotion, Naipo is running a variety of deals on the oCuddle, plus their other massage products:
Naipo Neck & Back Massager with Heat and Air Compression on sale for $149.99
Naipo Handheld Dual-Node Percussion Massager With Replaceable Attachments on sale for $25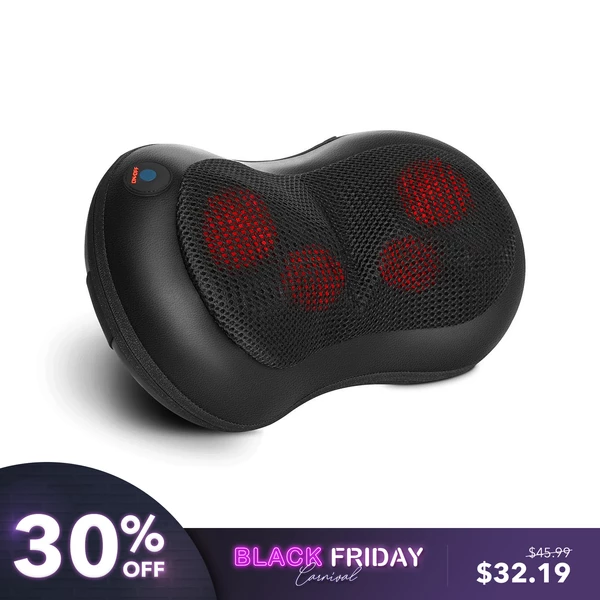 Naipo Back and Neck Shiatsu Massage Pillow on sale for $32.19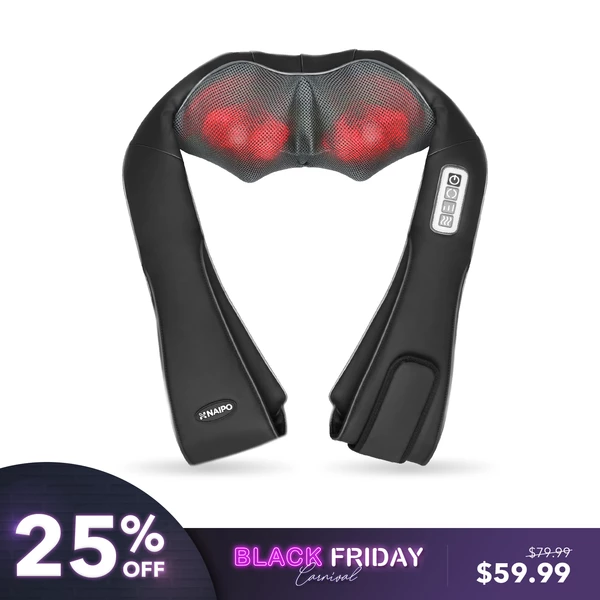 Naipo Rechargeable Neck and Shoulder Massager with Heat on sale for $59.99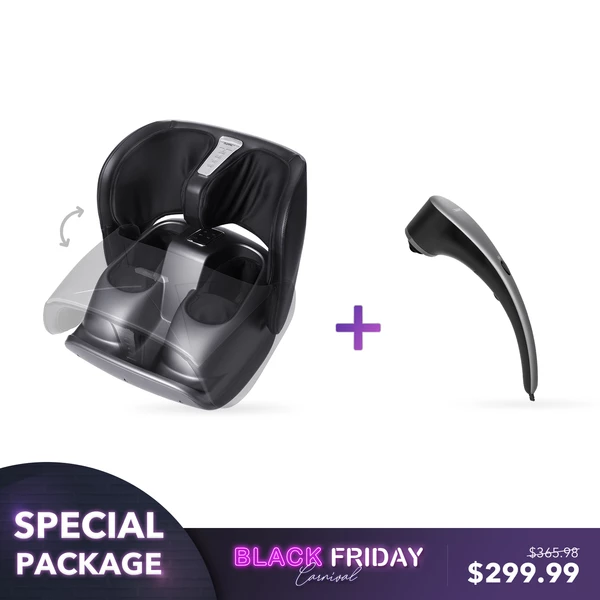 Naipo 2-in-1 Foldable Foot & Calf Massager + Handheld Percussion Massager on sale for $299.99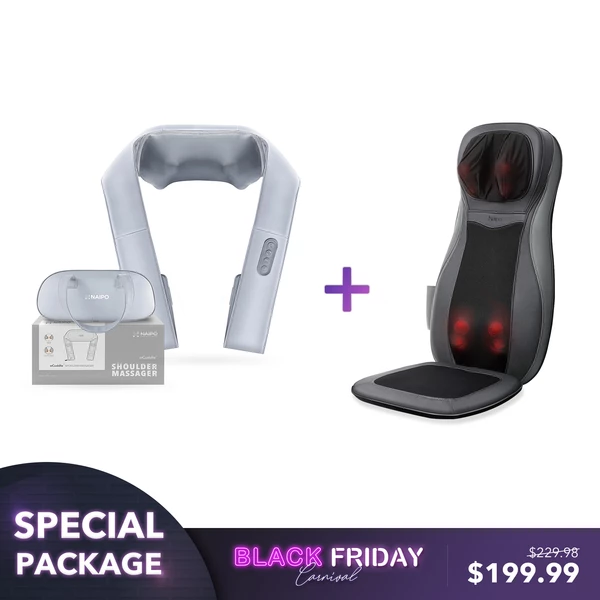 Naipo oCuddle Shoulder Massager + Neck & Back Massager on sale for $199.99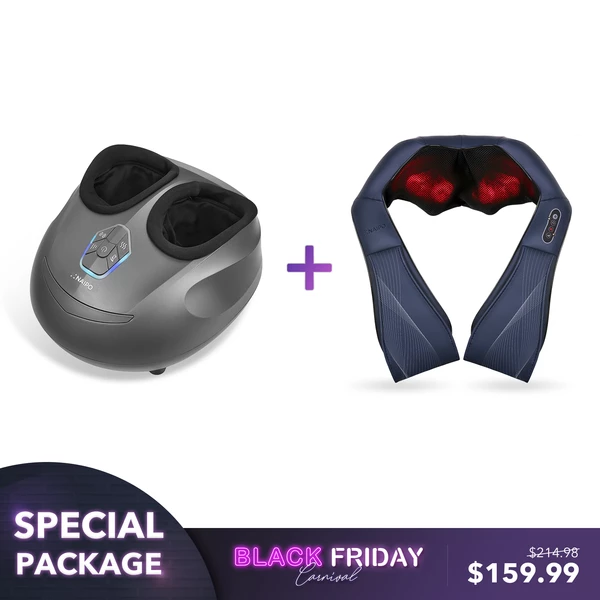 Naipo Foot Massager + Shoulder Massager Souvenir Edition on sale for $159.99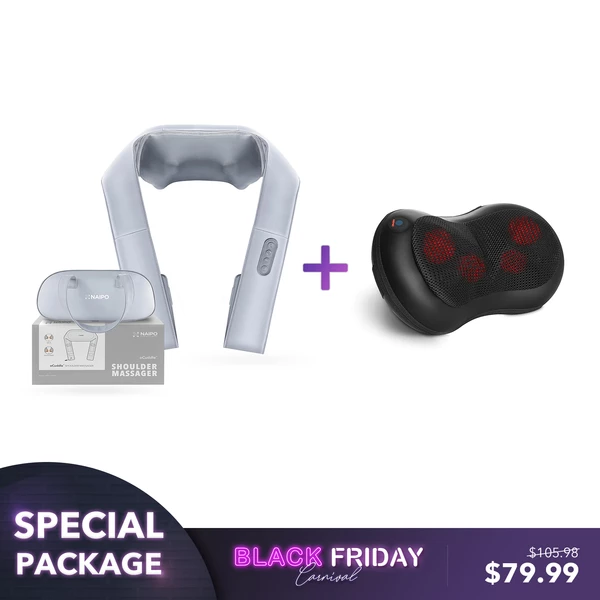 Naipo oCuddle Shoulder Massager + Shiatsu Massage Pillow on sale for $79.99