What Is The Right Straightener For Your Hair Type?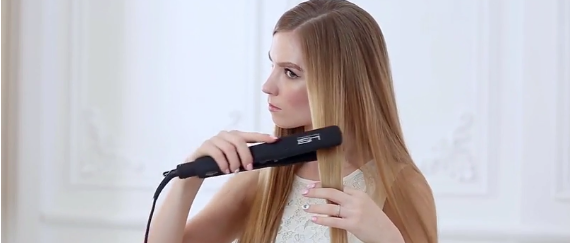 A high-quality hair straightener will protect your hair from breakage, heat damage and uneven texture and will ideally last for years on end. Some people use a flat iron as a tool for straight and shiny locks. However, it can be used for more than that. A flat iron also serves as a functional and versatile styler that helps you to curl your hair or even be used as a volumizer in a pinch. If you have questions on how to choose the best straightener, here's what to keep in mind. Shape, plate width, temperature and value are all things you should take into account.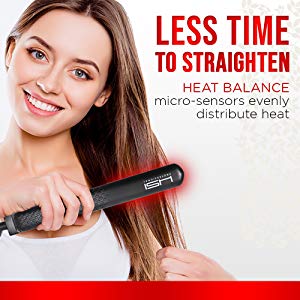 The HSI Professional Ceramic Flat Iron is not only a salon-quality styling tool but also a hair care product. The plates are designed with ceramic and tourmaline crystal ion. The ceramic hair straightener is great for creating a shinier and silkier finish, smoothing out hair and reducing frizz. The tourmaline-infused ceramic plates allow small water molecules to penetrate into your hair shaft to reduce static. The ceramic plates are ideal for fine or thin hair because they distribute heat evenly, hold heat for a longer time and control heat better. The plate width plays an important role in the ultimate effect. HSI Professional's plate width is one inch, which works for any hair length–even for bangs. People with fine hair should never choose a plate that is too wide, as it would apply too much heat and damage the hair shaft. Without purchasing additional tools, you will be able to flip, curl or straighten your hair with one single iron. HSI Professional Ceramic Flat Iron creates durability and lasting results.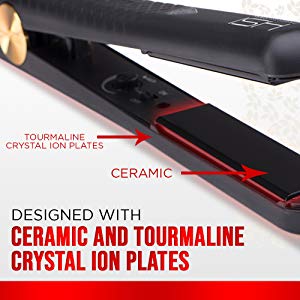 It is unacceptable if a hair straightener's temperature cannot be adjusted. After all, different hair types need different temperatures. Even though high heat can straighten our hair faster and more effectively, not every hair type is suitable for the hottest iron. The HSI Professional Ceramic Flat Iron's temperature is adjustable. The temperature can be heated up from 140°F up to 450°F in seconds. You can adjust it to the optimum temperature that gets you the results you want. For fine hair, the lower the temperature, the less your hair can be damaged. The HSI Professional Ceramic Flat Iron is completely safe to use because it never results in an uneven texture or burns sections of your hair. More importantly, it never smokes like other flat irons. The built-in intelligent sensors ensure that the iron is hot enough to straighten or curl your hair with minimum effort while keeping your hair away from overheating.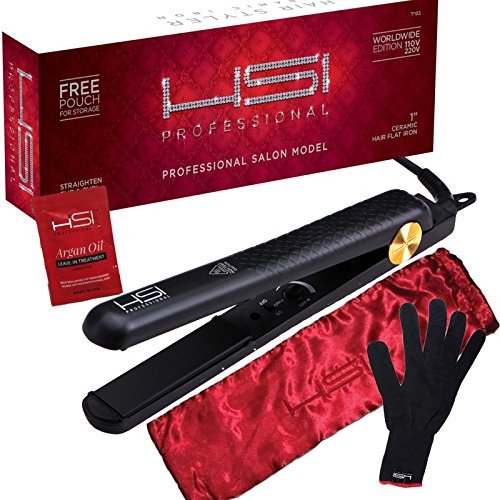 The HSI Professional Hair Straightener is a travel-friendly product. Except for the ceramic flat iron, the package also comes with a heat-resistant glove to protect your hand from getting burned by the hot iron, a travel-size, argan oil hair treatment to help smooth and protect tresses, and an attractive silk case to keep all the accessories in one place when traveling. Another attractive travel feature is its 110/220 worldwide dual voltage. In other words, you can use it in Australia even if you buy it in the States! The 360° swivel cord is designed with an extra-long length that adds more flexibility when styling your hair. The extra-long length can prevent the cord from getting tangled or damaged.
The Perfect Coffee Machine For Being Stuck At Home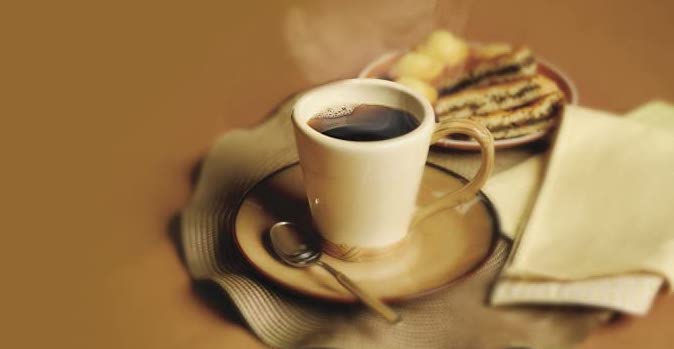 Late last week, something tragic happened: Our coffeepot broke. Someone who shall remain nameless had the temerity (or, more accurately, maladroitness) to drop the pot, shattering it into a million tiny little pieces. I arose up that morning to the devastating news that, for the first time in as long as I can remember, there would be no coffee greeting my awakening.
This problem was not easily remedied. In the days immediately following the fiasco, one of the members of my household had to make a Starbucks run each morning. This solution may have stuck a Band-Aid on the issue, but it was clearly not economical in the long run. No, we needed a new coffeepot. But which one?
I'm not exactly sure who came up with the idea to eschew the traditional 12-cup Mr. Coffee machine you can buy at the Giant for $25. Still, someone did, and as a result, a 45-cup Hamilton Beach "coffee urn" arrived at our doorstep via Amazon Prime two days later. The thing was HUGE: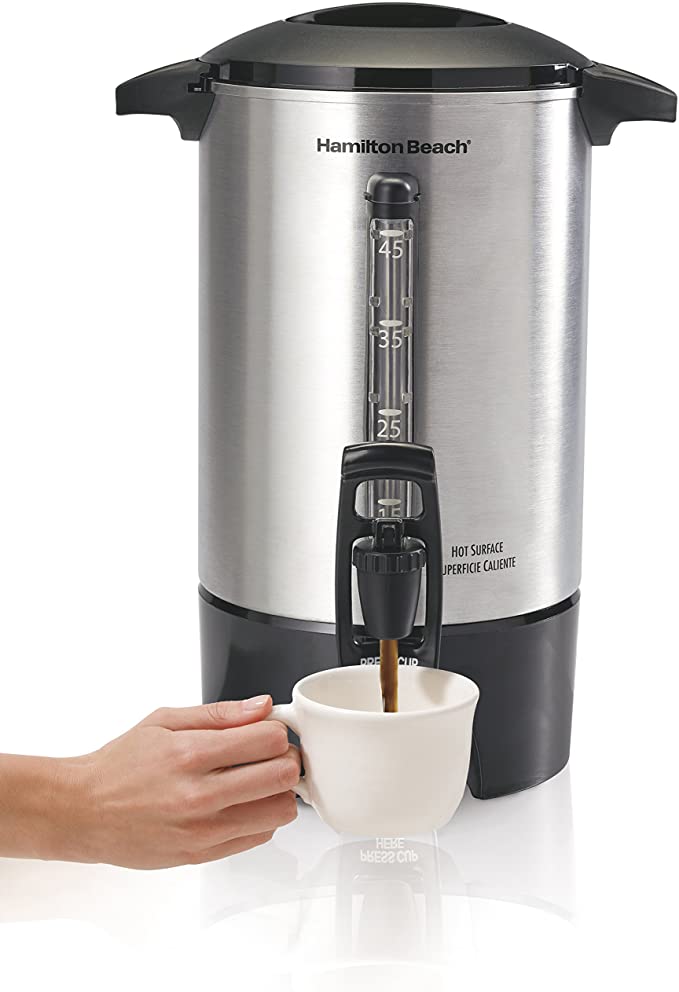 We've only been using the "coffee urn" for a few days now, but its advantages and disadvantages are quickly becoming clear. For one, the "formula" on how to make the coffee (i.e., the grounds to water ratio) is completely different from the typical drip coffee machine we were used to. Our first attempt at morning coffee was borderline undrinkable it was so weak. But we get a little bit closer to brewing the perfect cup on each attempt, and I'm optimistic that we can get there soon.
The coffee urn's biggest selling point is that it stays hot all day, as long as you keep it plugged in. The quality of the coffee will not diminish as the day goes on, as in the case with joe made in your traditional coffeepot. This has proved quite the boon during quarantine, when you want just one cup for an after-lunch pick-me-up, but do not want to go through the hassle of brewing a whole new pot. The jury may still be out on if this is actually a better buy than what it replaced. But for just $49.99 there is no question it offers great value.
What Comes To Mind? Is My Latest Quarantine Pastime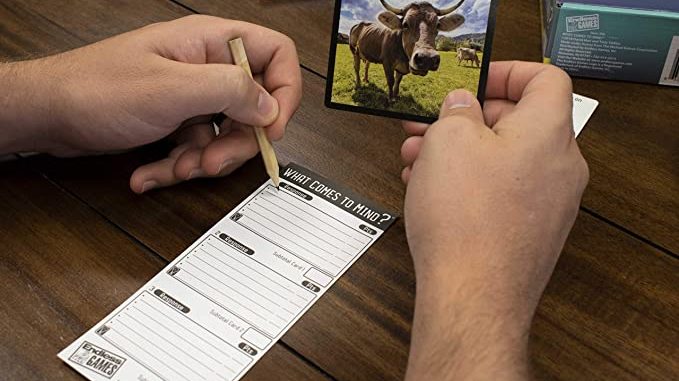 Earlier this quarantine, I promised to feature suggestions of games to play with the family while stuck in isolation. Last time, I reviewed Trivillennial. Though I promise that will not prove to be the last trivia game in the series, this week I'll profile a game of a different type. It is called What Comes To Mind?
The well-known game "What Comes To Mind?" most closely resembles is Scattergories. Like Scattergories, the object of the game is to come up with a word or phrase when given a prompt. Unlike Scattergories, instead of aiming to conjure a unique answer, you are rewarded based off how many other players you match. Instead of testing your creativity, "What Comes To Mind?" examines how well you know your competitors. That twist makes things a bit more interesting. Furthermore, eliminates the tension that inevitably arises in Scattergories, when someone lobbies for the acceptability of their undoubtedly unique but hare-brained response.
The one problem I have with What Comes To Mind? is with the format of each question card. Each double-sided card features an image on the front and six questions or statements to be answered on the back. The sixth prompt is always "What comes to mind when you look at the image on the other side of this card?" It is a clever idea, but it fails in implementation. Almost always, everyone just names the contents of the picture: "Ferris wheel," "butterfly," "squirrel." The only possibility for amusement is when a player completely misidentifies a commonplace thing and ends up, for example, writing down "parrot" when the photograph depicts a parakeet.
What Comes To Mind? comes with 75 cards, allowing for many nights of family fun. When our long national nightmare is over and done, it will presumably make for an entertaining party game as well.
It's Time To Get An Instant Pot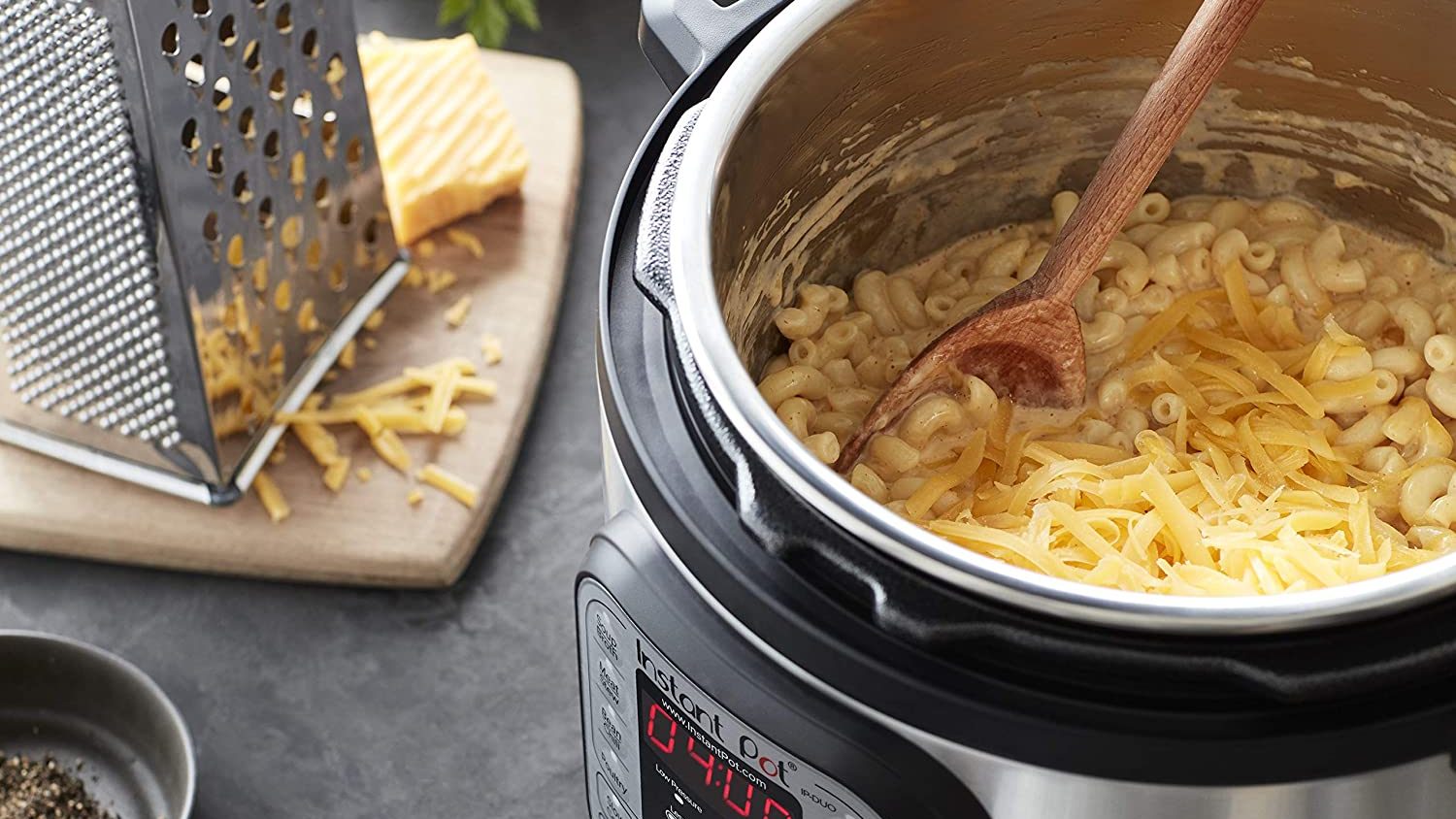 At this point, everybody knows about the Instant Pot. After four or five years of it being the most popular product on Amazon Prime Day, plus the proliferation of dedicated social media fan groups and fawning media profiles, the Instant Pot has exceeded its cult status. We Know Products even featured an article about the Instant Pot a year ago. If you don't own an Instant Pot by now, it is because you made a conscious decision.
However, it may be time to rethink that decision. With still no end in sight to mandated social distancing, we have to come up with ways to make life less mundane. That means trying out new things, especially when it comes to recipes. There's no doubt you've tired by now of making your pre-quarantine staples. The Instant Pot affords you the opportunity to experiment.
The Instant Pot, famously, is seven kitchen appliances in one. It comes with the functions of a pressure cooker, slow cooker, rice cooker, steamer, sauté pan, yogurt maker and warmer. To some people, this might seem daunting. With so many options, how is one to know where to start? Now that we are in quarantine, it doesn't matter as much. You have all the time in the world. If you fail, who cares? Just try another recipe the next day. There certainly is no shortage of Instant Pot recipes available.
The other day, we attempted our first foray into the wide world of Instant Pot by making beef and broccoli. It turned out great! I am already looking forward to the next quarantine creation.