What Is The Right Straightener For Your Hair Type?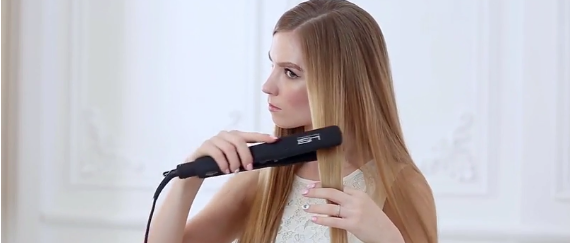 A high-quality hair straightener will protect your hair from breakage, heat damage and uneven texture and will ideally last for years on end. Some people use a flat iron as a tool for straight and shiny locks. However, it can be used for more than that. A flat iron also serves as a functional and versatile styler that helps you to curl your hair or even be used as a volumizer in a pinch. If you have questions on how to choose the best straightener, here's what to keep in mind. Shape, plate width, temperature and value are all things you should take into account.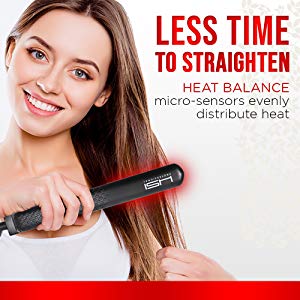 The HSI Professional Ceramic Flat Iron is not only a salon-quality styling tool but also a hair care product. The plates are designed with ceramic and tourmaline crystal ion. The ceramic hair straightener is great for creating a shinier and silkier finish, smoothing out hair and reducing frizz. The tourmaline-infused ceramic plates allow small water molecules to penetrate into your hair shaft to reduce static. The ceramic plates are ideal for fine or thin hair because they distribute heat evenly, hold heat for a longer time and control heat better. The plate width plays an important role in the ultimate effect. HSI Professional's plate width is one inch, which works for any hair length–even for bangs. People with fine hair should never choose a plate that is too wide, as it would apply too much heat and damage the hair shaft. Without purchasing additional tools, you will be able to flip, curl or straighten your hair with one single iron. HSI Professional Ceramic Flat Iron creates durability and lasting results.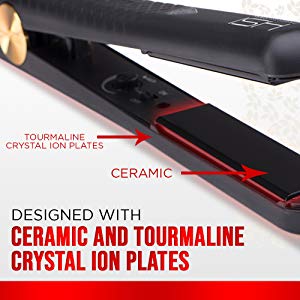 It is unacceptable if a hair straightener's temperature cannot be adjusted. After all, different hair types need different temperatures. Even though high heat can straighten our hair faster and more effectively, not every hair type is suitable for the hottest iron. The HSI Professional Ceramic Flat Iron's temperature is adjustable. The temperature can be heated up from 140°F up to 450°F in seconds. You can adjust it to the optimum temperature that gets you the results you want. For fine hair, the lower the temperature, the less your hair can be damaged. The HSI Professional Ceramic Flat Iron is completely safe to use because it never results in an uneven texture or burns sections of your hair. More importantly, it never smokes like other flat irons. The built-in intelligent sensors ensure that the iron is hot enough to straighten or curl your hair with minimum effort while keeping your hair away from overheating.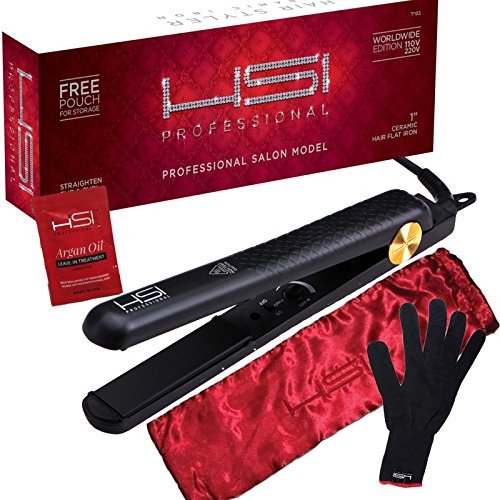 The HSI Professional Hair Straightener is a travel-friendly product. Except for the ceramic flat iron, the package also comes with a heat-resistant glove to protect your hand from getting burned by the hot iron, a travel-size, argan oil hair treatment to help smooth and protect tresses, and an attractive silk case to keep all the accessories in one place when traveling. Another attractive travel feature is its 110/220 worldwide dual voltage. In other words, you can use it in Australia even if you buy it in the States! The 360° swivel cord is designed with an extra-long length that adds more flexibility when styling your hair. The extra-long length can prevent the cord from getting tangled or damaged.
Is This Bag A Solution To The Run Commuting Problem?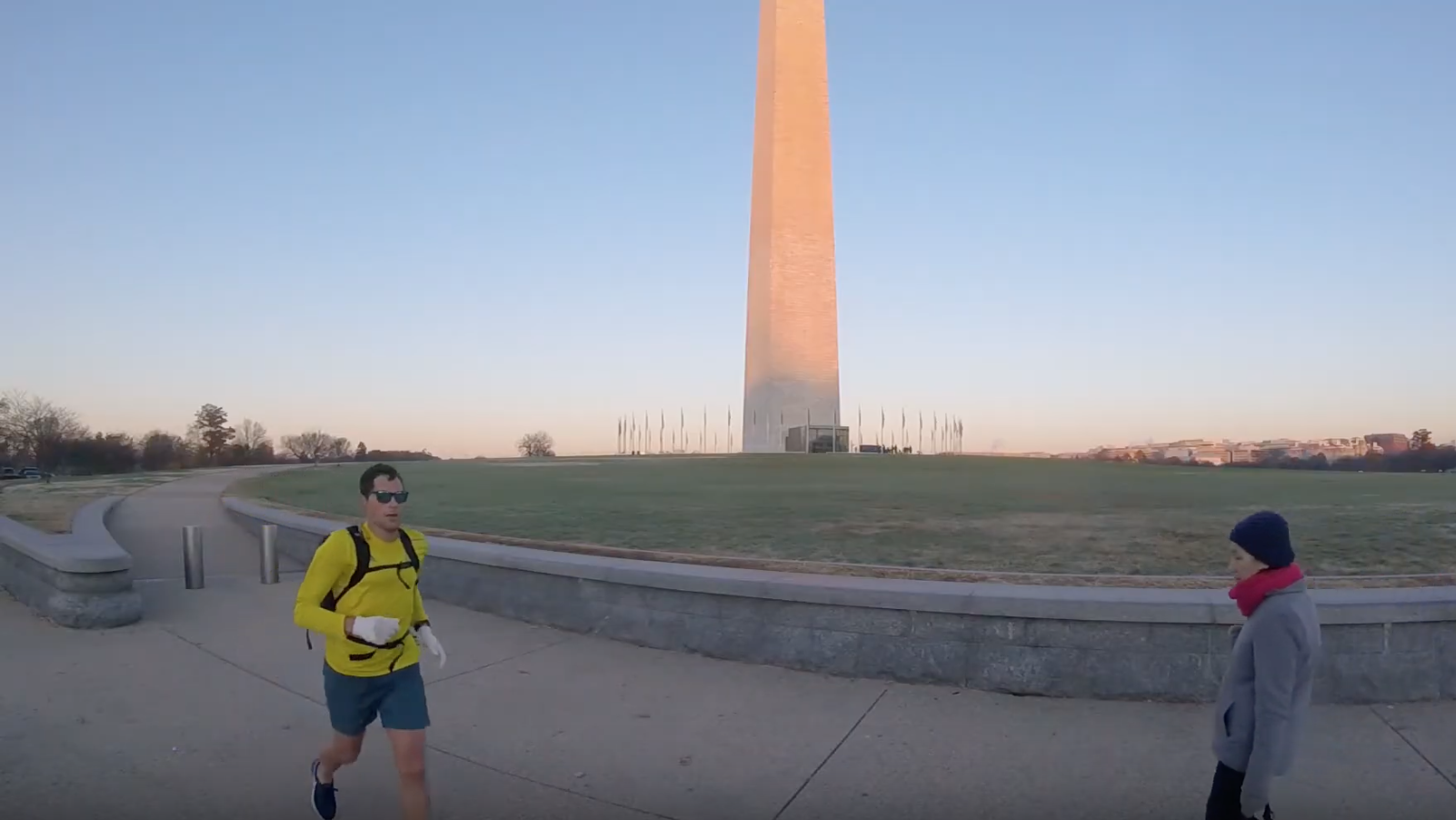 Anyone who has ever run five or more miles to work in the morning has experienced the problem of getting your gear to the office. Somehow, you have to find a way to run with at least a laptop, plus a change of clothes and toiletries so you don't smell up the place. Unsurprisingly, there are several high-end options out there for bags that can help you safely carry this stuff as you run. But we were looking for a solution that would set us back no more than $50.
So we tried the REI Co-Op Flash 18-Liter bag. Watch our review:
The REI Co-Op Flash 18-Liter bag only costs $39, and it is both large enough and sturdy enough to support the gear for a 5 to 10-mile run to work. It is super lightweight, and it is well-designed with an outside pocket for your phone, a decent amount of room inside for any notebooks or papers you need to carry, plus a computer sleeve to keep your laptop securely in place while you run.
As far as toiletries and hygienic essentials, this REI Dopp Kit is from the same line, and it is more than fine for holding necessities like deodorant, a toothbrush, a small tub of toothpaste and a razor.
The Dopp kit sells for $16, so even if you buy both together, you still will not be spending more than $50.
These Cookies Make Christmas Great Again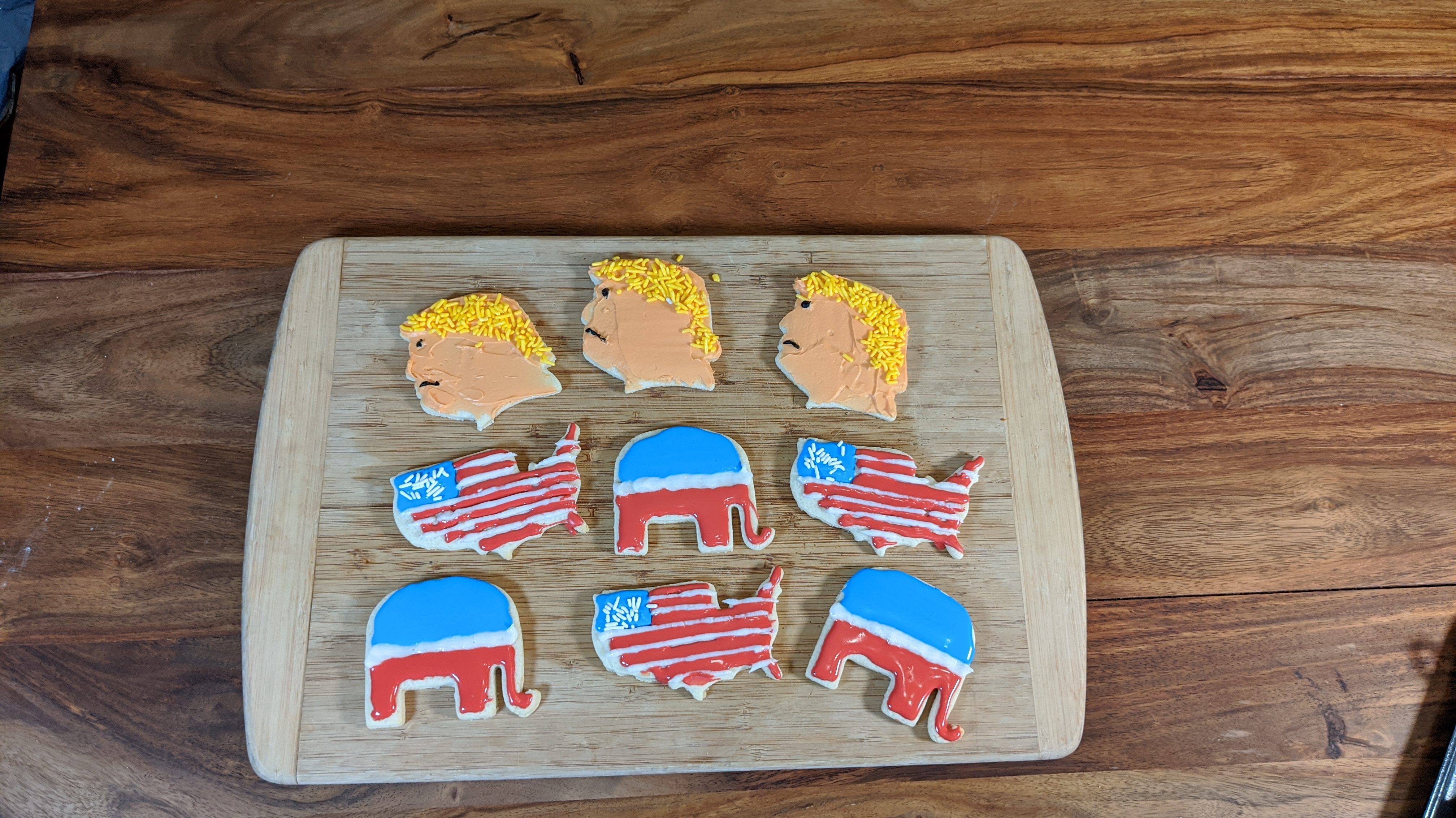 In the next two weeks, you will find yourself in plenty of situations in which you are expected to bring cookies. You have your office Christmas party, your neighborhood Christmas party, your church Christmas party and eventually whatever you do with your family on Christmas Eve and Christmas Day.
You have a few options. You could do the bare minimum: Bring store bought cookies. You could take it up a notch: Make so-called "slice and bake" cookies. Or you could go all out and impress your coworkers, friends and family members with fun styled cookies.
This pack of 3 festive cookie cutters includes everything you need to make this the most patriotic Christmas ever. It comes with one cookie cutter in the likeness of President Donald Trump. It comes with one cookie cutter in the shape of the GOP elephant symbol. And it comes with one cookie cutter in the outline of good ol' U.S. of A.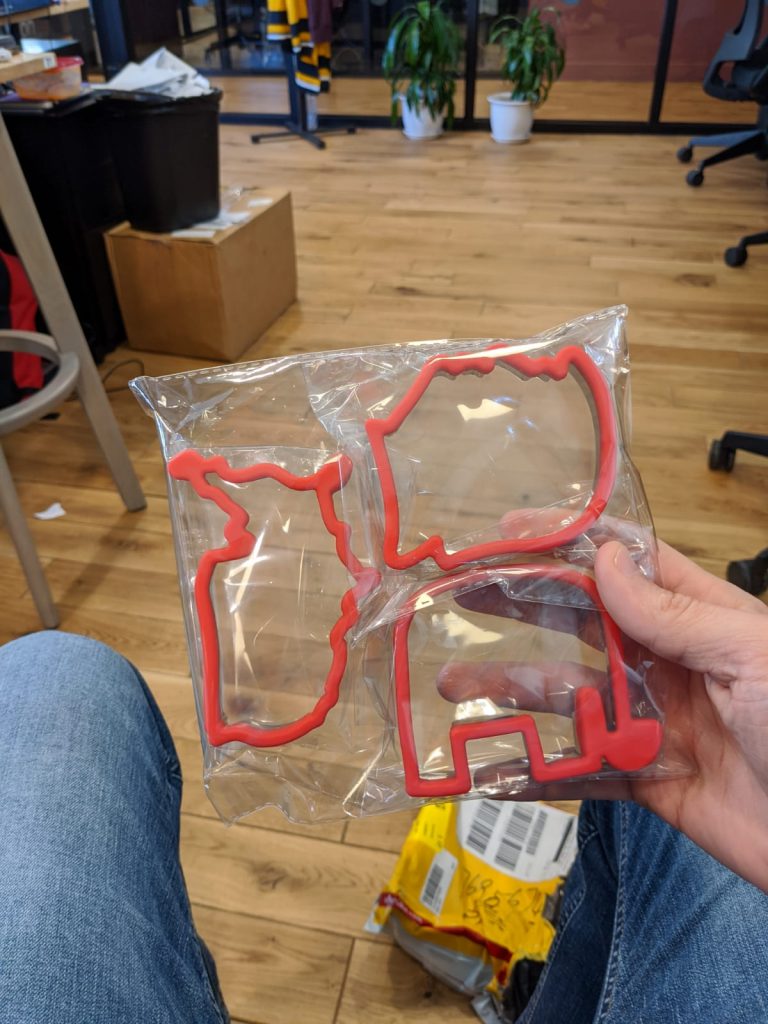 The set of 3 cookie cutters sells on Amazon for $11.99. And if you have Amazon Prime, you will get it delivered to you in just two days—plenty of time for all your holiday needs.
In addition to making cookies yourself, these cookie cutters have great gift potential, either as a stocking stuffer or as a gag White Elephant gift.
Naipo's oCuddle Massager Should Top Your Christmas List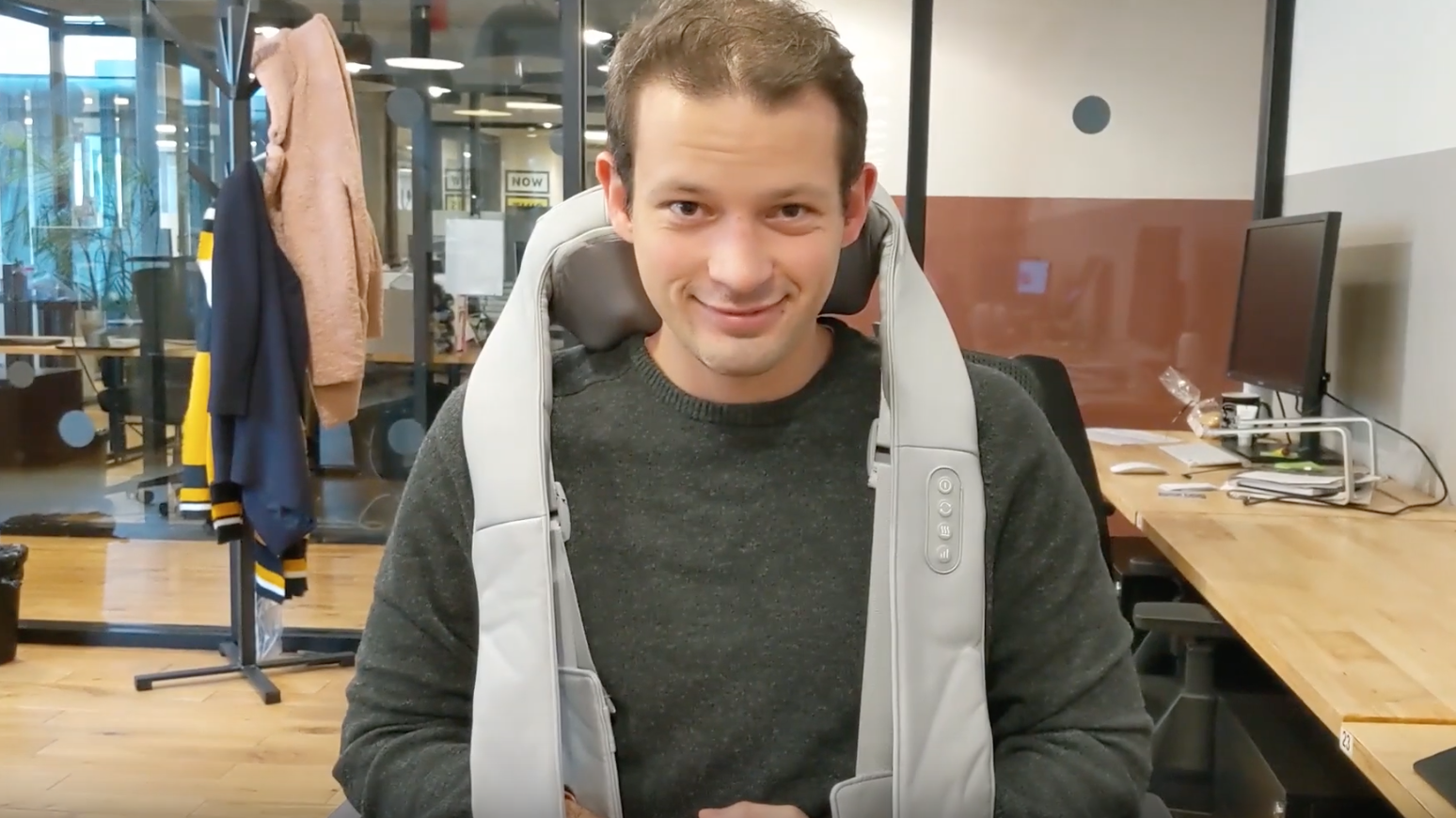 Have you started your Christmas shopping yet? Even if you have, there might be people on your list for whom you still aren't sure what to get.
Recently, we reviewed the new oCuddle shoulder massager from the wellness company Naipo. Like Parade.com, which put it #2 on their list of Best Christmas Gifts Under $100, we found it to be an ideal present for those in your life who need a little extra comfort.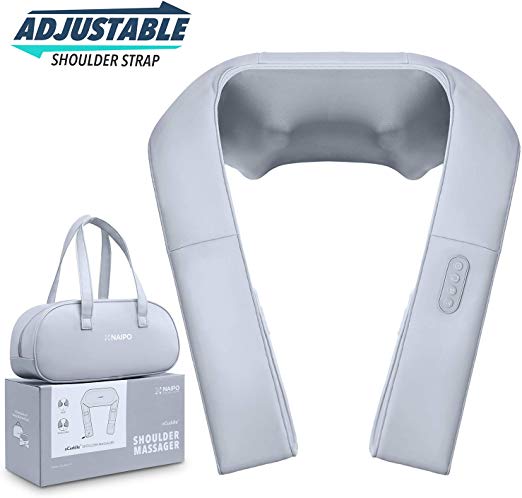 oCuddle Neck and Back Massager — $59.99
Spending a few minutes getting a neck and shoulder massage from the oCuddle is akin to getting a nice warm hug. This time of year, with colder weather and earlier sunsets, oftentimes a little warmth can do all the difference in relieving anxiety and depression and helping you get through the day.
Unlike the cookie-cutter massagers out there on the market, the oCuddle is specifically designed to fit all body shapes and sizes. Its adjustable straps ensure the perfect fit, whether you are a petite young woman or a big burly man. The two 4-fingered massage nodes feel like real human fingers, and at $60, the oCuddle is much more economical than ponying up for a real massage anytime you start to feel tense or stressed out. Furthermore, it features two levels of so-called FocalHeat technology to relieve aches and pains better than a human could.
WATCH Our Review of Naipo's New oCuddle Massager:
In this age of health and well-being, now is as good a time as ever to familiarize yourself with the new-ish player in the market. As part of a "Black Friday Carnival" promotion, Naipo is running a variety of deals on the oCuddle, plus their other massage products:
Naipo Neck & Back Massager with Heat and Air Compression on sale for $149.99
Naipo Handheld Dual-Node Percussion Massager With Replaceable Attachments on sale for $25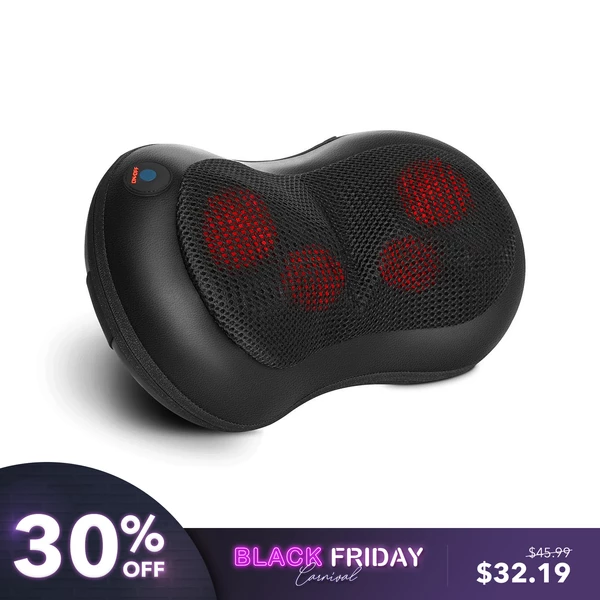 Naipo Back and Neck Shiatsu Massage Pillow on sale for $32.19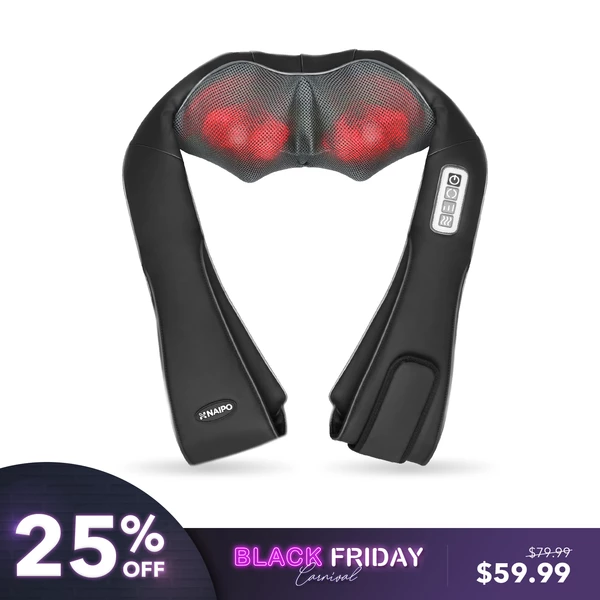 Naipo Rechargeable Neck and Shoulder Massager with Heat on sale for $59.99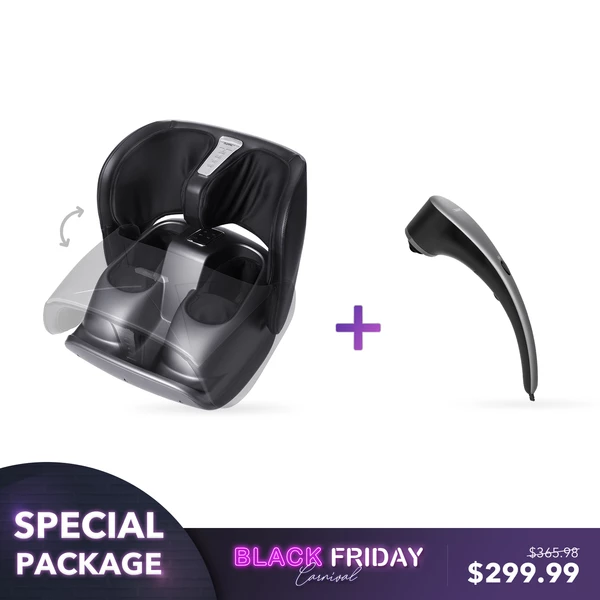 Naipo 2-in-1 Foldable Foot & Calf Massager + Handheld Percussion Massager on sale for $299.99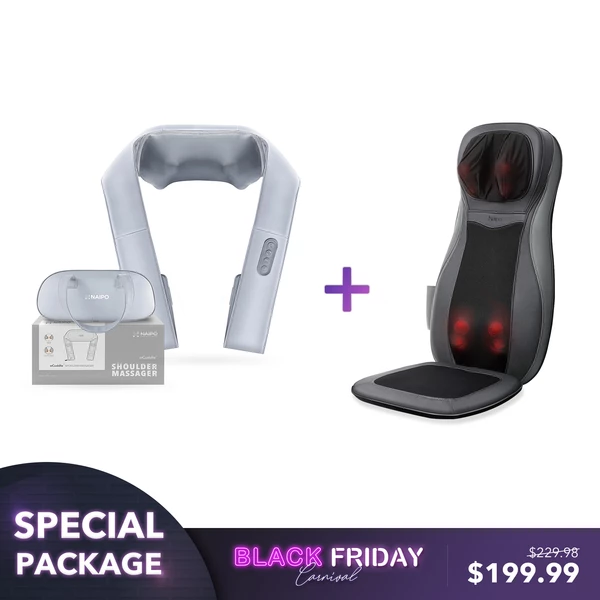 Naipo oCuddle Shoulder Massager + Neck & Back Massager on sale for $199.99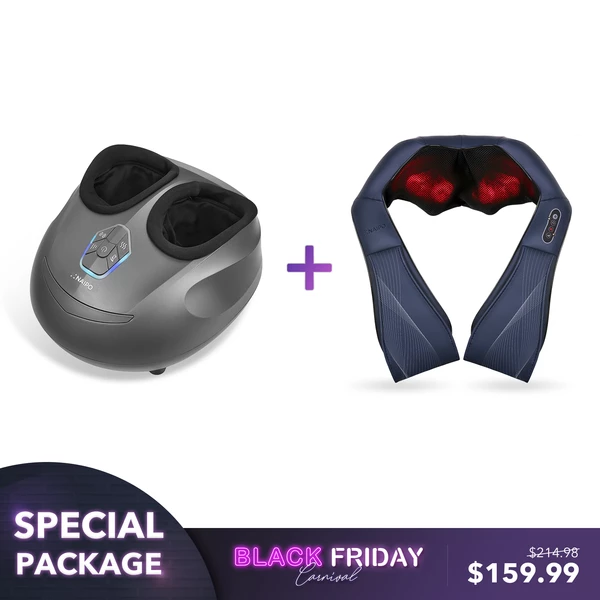 Naipo Foot Massager + Shoulder Massager Souvenir Edition on sale for $159.99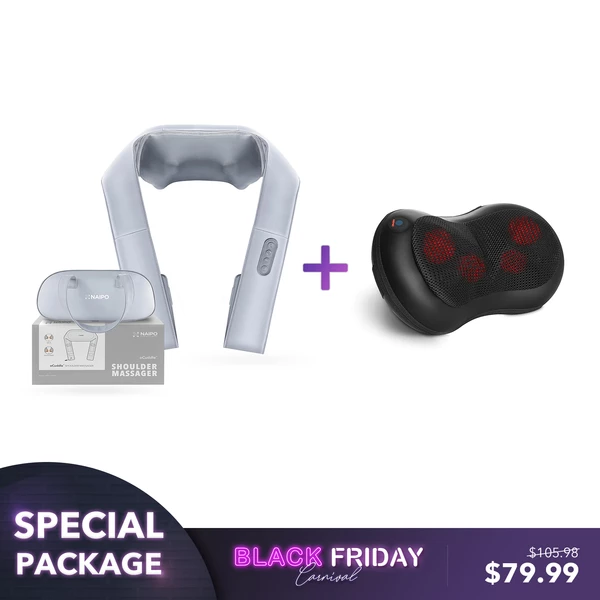 Naipo oCuddle Shoulder Massager + Shiatsu Massage Pillow on sale for $79.99