These Cookies Make Christmas Great Again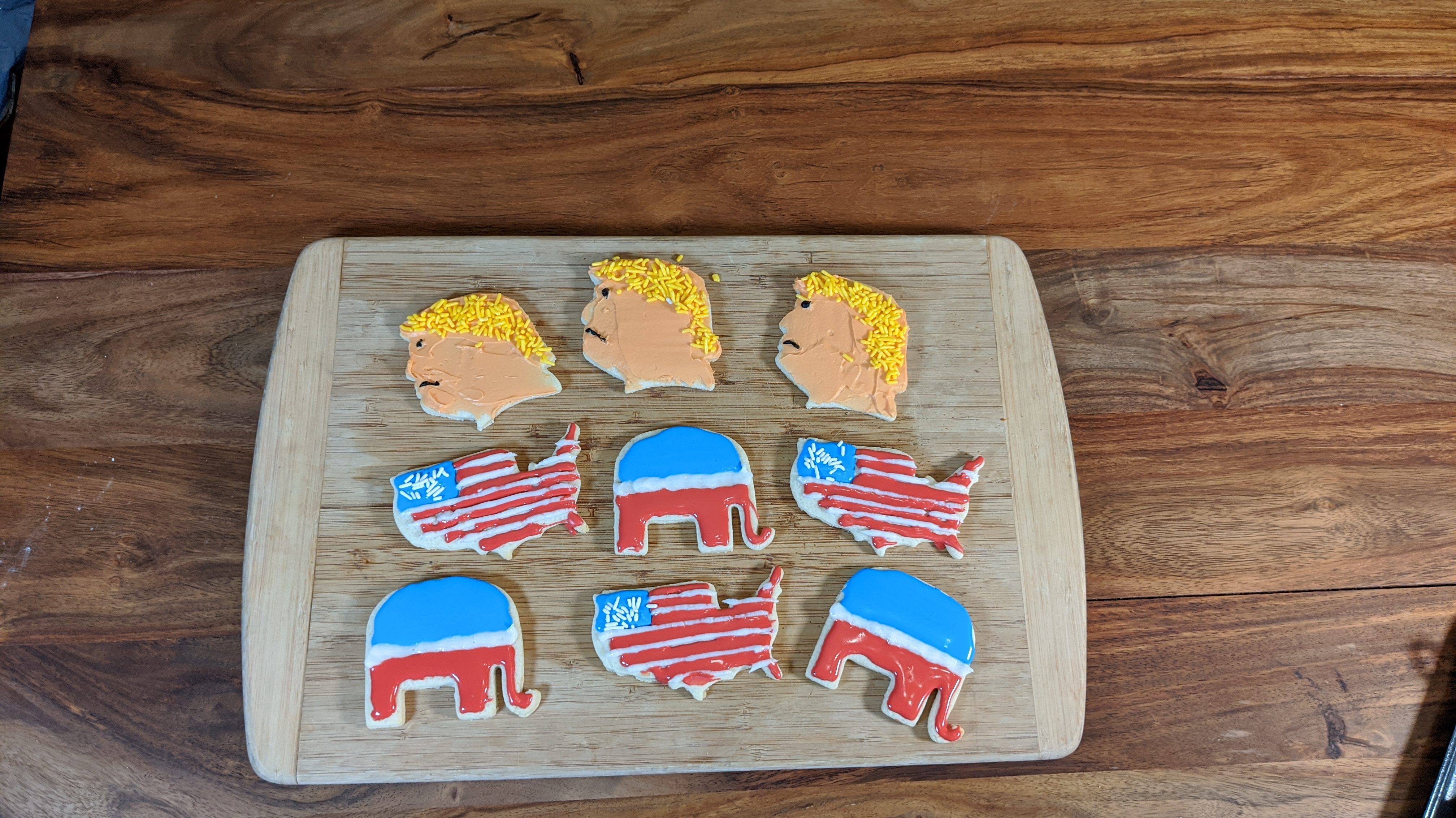 In the next two weeks, you will find yourself in plenty of situations in which you are expected to bring cookies. You have your office Christmas party, your neighborhood Christmas party, your church Christmas party and eventually whatever you do with your family on Christmas Eve and Christmas Day.
You have a few options. You could do the bare minimum: Bring store bought cookies. You could take it up a notch: Make so-called "slice and bake" cookies. Or you could go all out and impress your coworkers, friends and family members with fun styled cookies.
This pack of 3 festive cookie cutters includes everything you need to make this the most patriotic Christmas ever. It comes with one cookie cutter in the likeness of President Donald Trump. It comes with one cookie cutter in the shape of the GOP elephant symbol. And it comes with one cookie cutter in the outline of good ol' U.S. of A.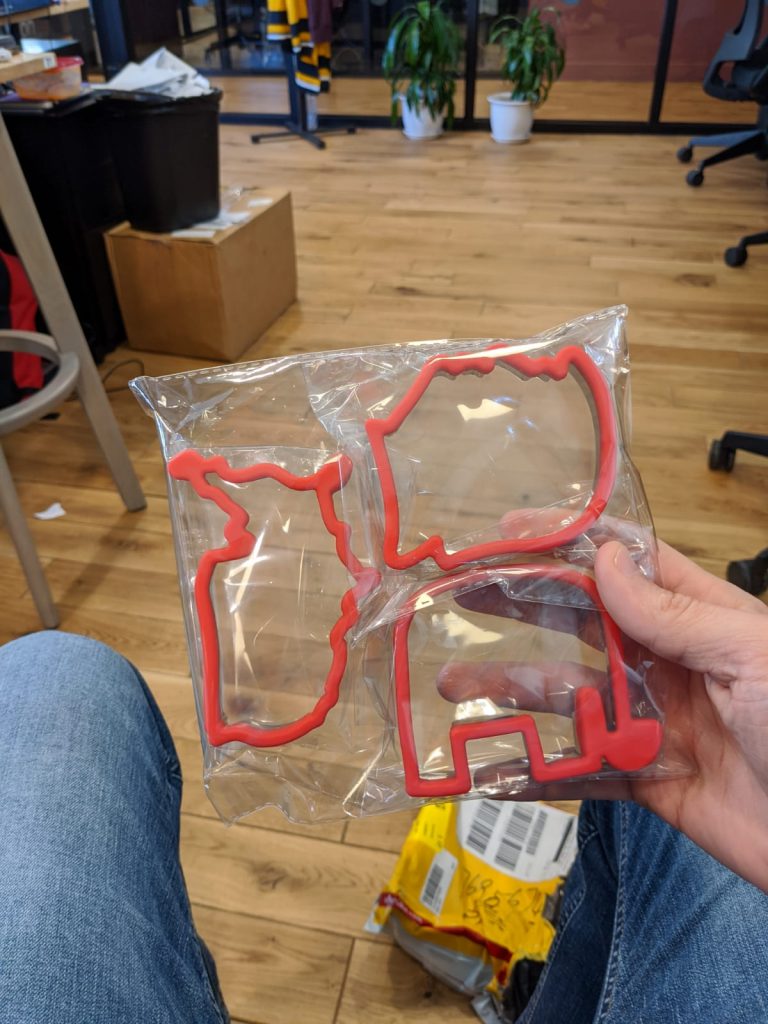 The set of 3 cookie cutters sells on Amazon for $11.99. And if you have Amazon Prime, you will get it delivered to you in just two days—plenty of time for all your holiday needs.
In addition to making cookies yourself, these cookie cutters have great gift potential, either as a stocking stuffer or as a gag White Elephant gift.
What Comes To Mind? Is My Latest Quarantine Pastime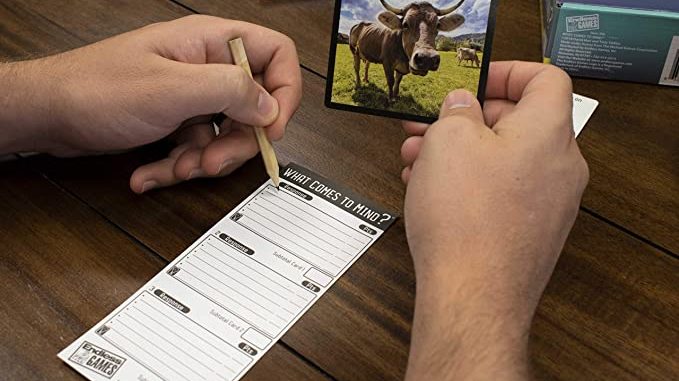 Earlier this quarantine, I promised to feature suggestions of games to play with the family while stuck in isolation. Last time, I reviewed Trivillennial. Though I promise that will not prove to be the last trivia game in the series, this week I'll profile a game of a different type. It is called What Comes To Mind?
The well-known game "What Comes To Mind?" most closely resembles is Scattergories. Like Scattergories, the object of the game is to come up with a word or phrase when given a prompt. Unlike Scattergories, instead of aiming to conjure a unique answer, you are rewarded based off how many other players you match. Instead of testing your creativity, "What Comes To Mind?" examines how well you know your competitors. That twist makes things a bit more interesting. Furthermore, eliminates the tension that inevitably arises in Scattergories, when someone lobbies for the acceptability of their undoubtedly unique but hare-brained response.
The one problem I have with What Comes To Mind? is with the format of each question card. Each double-sided card features an image on the front and six questions or statements to be answered on the back. The sixth prompt is always "What comes to mind when you look at the image on the other side of this card?" It is a clever idea, but it fails in implementation. Almost always, everyone just names the contents of the picture: "Ferris wheel," "butterfly," "squirrel." The only possibility for amusement is when a player completely misidentifies a commonplace thing and ends up, for example, writing down "parrot" when the photograph depicts a parakeet.
What Comes To Mind? comes with 75 cards, allowing for many nights of family fun. When our long national nightmare is over and done, it will presumably make for an entertaining party game as well.
It's Time To Get An Instant Pot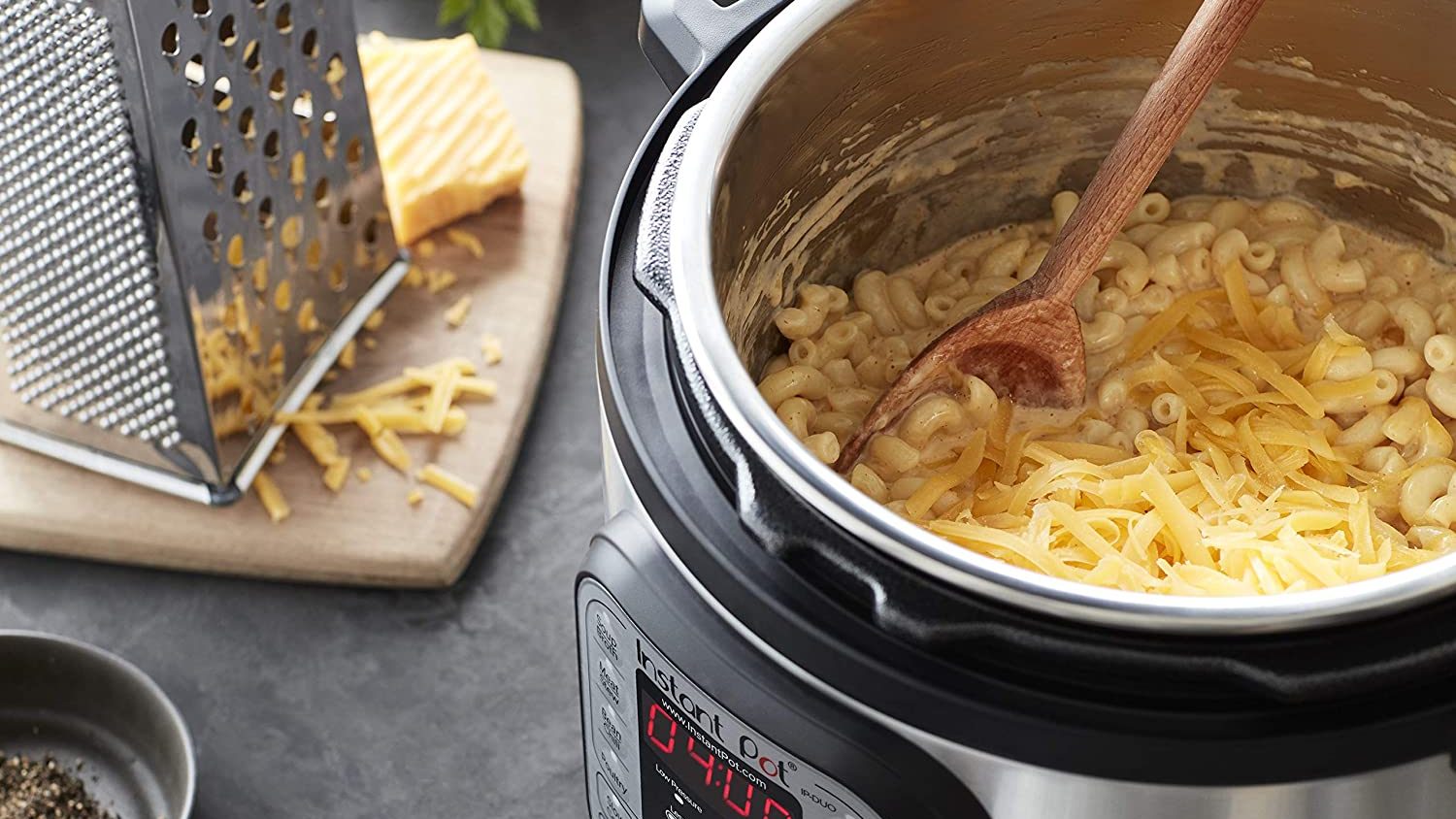 At this point, everybody knows about the Instant Pot. After four or five years of it being the most popular product on Amazon Prime Day, plus the proliferation of dedicated social media fan groups and fawning media profiles, the Instant Pot has exceeded its cult status. We Know Products even featured an article about the Instant Pot a year ago. If you don't own an Instant Pot by now, it is because you made a conscious decision.
However, it may be time to rethink that decision. With still no end in sight to mandated social distancing, we have to come up with ways to make life less mundane. That means trying out new things, especially when it comes to recipes. There's no doubt you've tired by now of making your pre-quarantine staples. The Instant Pot affords you the opportunity to experiment.
The Instant Pot, famously, is seven kitchen appliances in one. It comes with the functions of a pressure cooker, slow cooker, rice cooker, steamer, sauté pan, yogurt maker and warmer. To some people, this might seem daunting. With so many options, how is one to know where to start? Now that we are in quarantine, it doesn't matter as much. You have all the time in the world. If you fail, who cares? Just try another recipe the next day. There certainly is no shortage of Instant Pot recipes available.
The other day, we attempted our first foray into the wide world of Instant Pot by making beef and broccoli. It turned out great! I am already looking forward to the next quarantine creation.
Lew Investigates: How Much Difference Does A Toaster Make?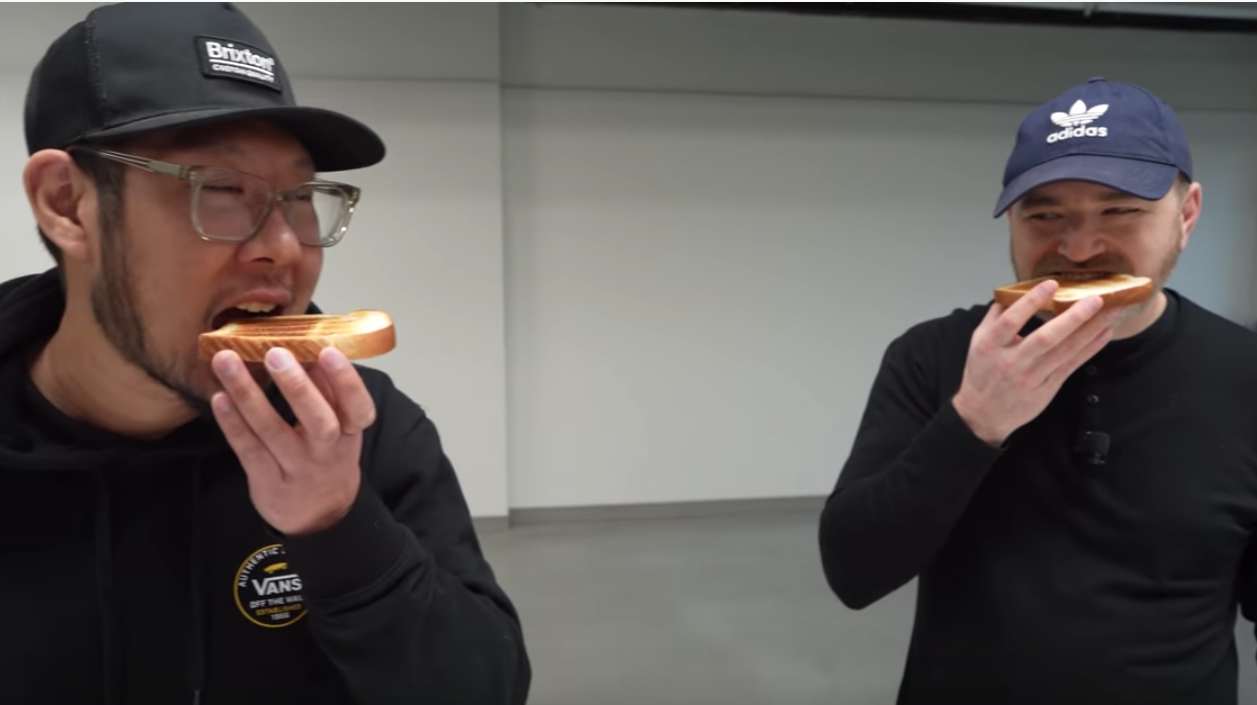 Are expensive toasters worth it? This is the question raised by Lew of Unbox Therapy after coming across the most expensive toaster on Amazon, a near-$400 model made by Mitsubishi (yes, that Mitsubishi — "Wake up and Toast").
Can anyone justify paying that much for an appliance that, at the end of the day, does nothing more than make your bread a little browner? Lew and Willy Du conduct the ultimate test, comparing the Mitsubishi toaster with the cheapest version they could find, a $15 toaster made by Proctor Silex.
To make their experiment a little more robust, they tried both toasters out on two types of bread: a generic store brand bread as well as an expensive bakery-fresh bread.
Watch the video below to find out the results. Spoiler: The expensive toaster made superior bread. But for those not looking to splurge, you can increase the quality of your breakfast even with a cheap-o toaster just by buying better bread.