In 2020, Trump Keeps On Winning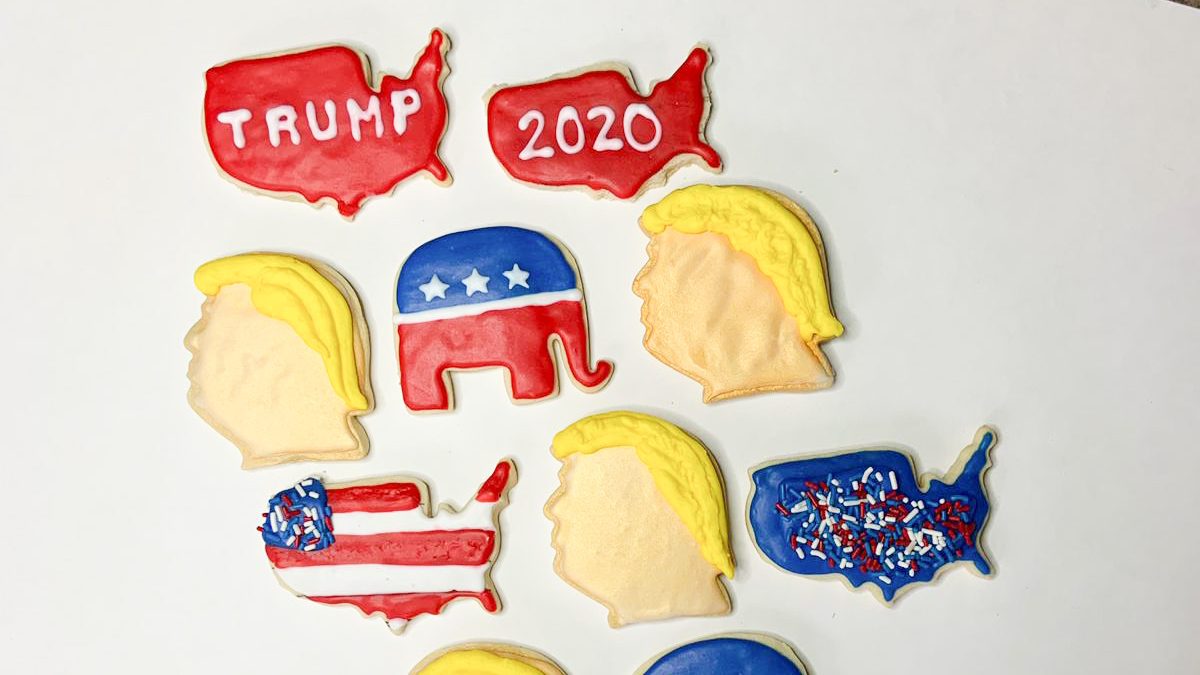 So far, 2020 is turning out to be quite the romp for President Donald J. Trump.
This year got off to a great start when the Congressional Democrats' impeachment attempt ended in embarrassment and disgrace. Despite wasting countless man-hours and taxpayer dollars these past few months (in reality these past 3 years) trying to forcibly remove our duly elected president, the Democrats ended up with nothing to show for it.
When it comes to actual problems that real Americans care about, Trump's presidency continues to raise the fortunes of many. As the president put it in his rousing State of the Union address, "America's future is blazing bright." The economy is booming, and unemployment is at a near historic low. It is no wonder that Trump's approval rating is the highest it has ever been, with his approval rating on his handling of the economy (63%) the highest of any president in the last 20 years.
All the while, the clown car that calls itself the "Democratic Presidential Primary" is verging on the shambolic. The frontrunner, Bernie Sanders, is a self-proclaimed socialist. His main competitor, a former Republican mayor of New York, joined the race so late that he has yet to appear on a ballot. Meanwhile, running virtually unopposed, Trump won more votes in the New Hampshire primary than Barack Obama won in that state in the general election – and New Hampshire is a state that he won!
President Trump has got to be feeling pretty good about his reelection chances and the state of his life in general, really. And if you are an American patriot, you should too. This year is likely going to be one long victory march, with many successes to celebrate along the way.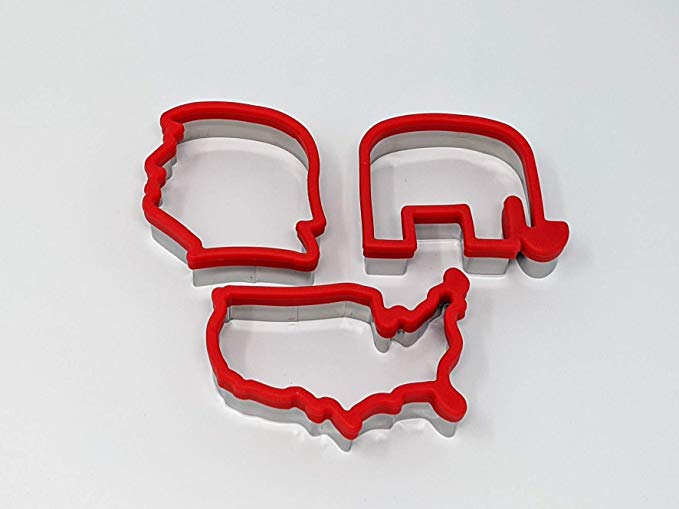 You can celebrate and honor the president in your home by baking cookies in the shape of his face! This 3-set of cookie cutters also includes a map of the United States and an outline of the GOP elephant symbol.
'Let's Go Brandon' Products Dominate On Amazon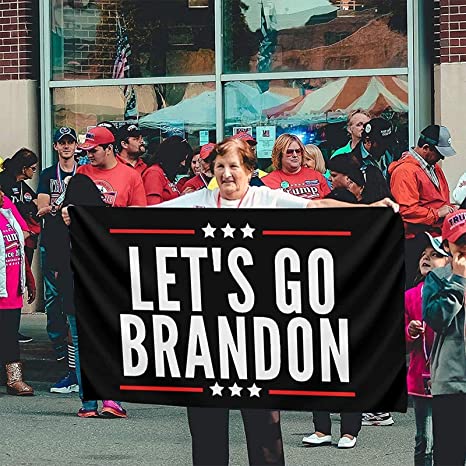 After NBC reporter Kelli Stavast's, er, creative interpretation of a crowd chant at a NASCAR race recently, the rallying cry "Let's go Brandon!" has swept the nation. Don't believe me? The viral TikTok song of the same name is now #1 on the iTunes hip-hop chart. If you need further proof, the #1 new products section on Amazon is littered with products bearing the anti-Biden catchphrase.
For those wanting to join in on the trend, there are a myriad of extremely popular product options available. These include:
BUMPER STICKER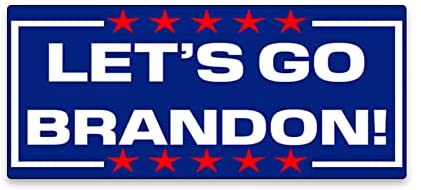 (3 Pack) Let's Go Brandon – Car Bumper Sticker Decal – FJB Sticker – Meme Sticker – 7 Inch x 3 Inch – LGB0002 — $9.99
3'x5′ FLAG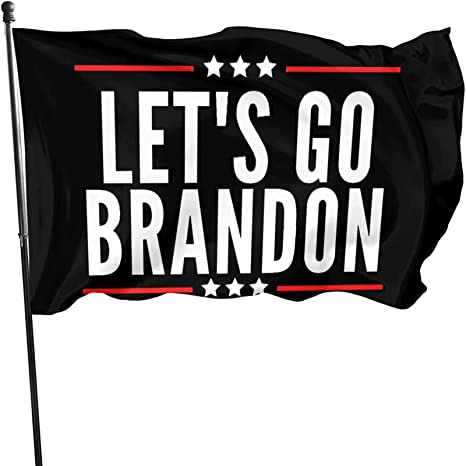 Flag For Wall College 3×5 Feet "Let's Go Brandon" Flags Tapestry For Wall Hanging With Grommets Vivid Color And Fade Proof Outdoor Indoor Decoration (Black) — $9.99
2'x3′ FLAG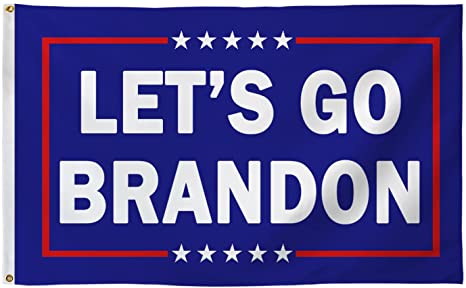 SOULBUTY Lets Go Brandon Flag 2×3 Outdoor Indoor Small Garden Flag- FJB Flag 2×3- Double Stitched-Polyester with Brass Grommets — $9.99
T-SHIRT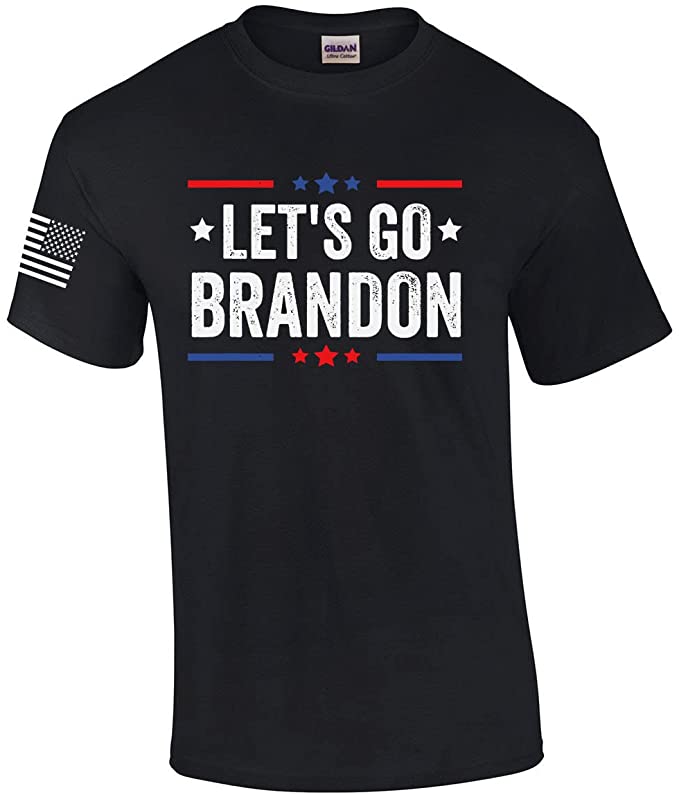 Let's Go Brandon Patriotic FJB Funny Political Men's Short Sleeve T-Shirt Graphic Tee — $19.99
TRAVEL MUG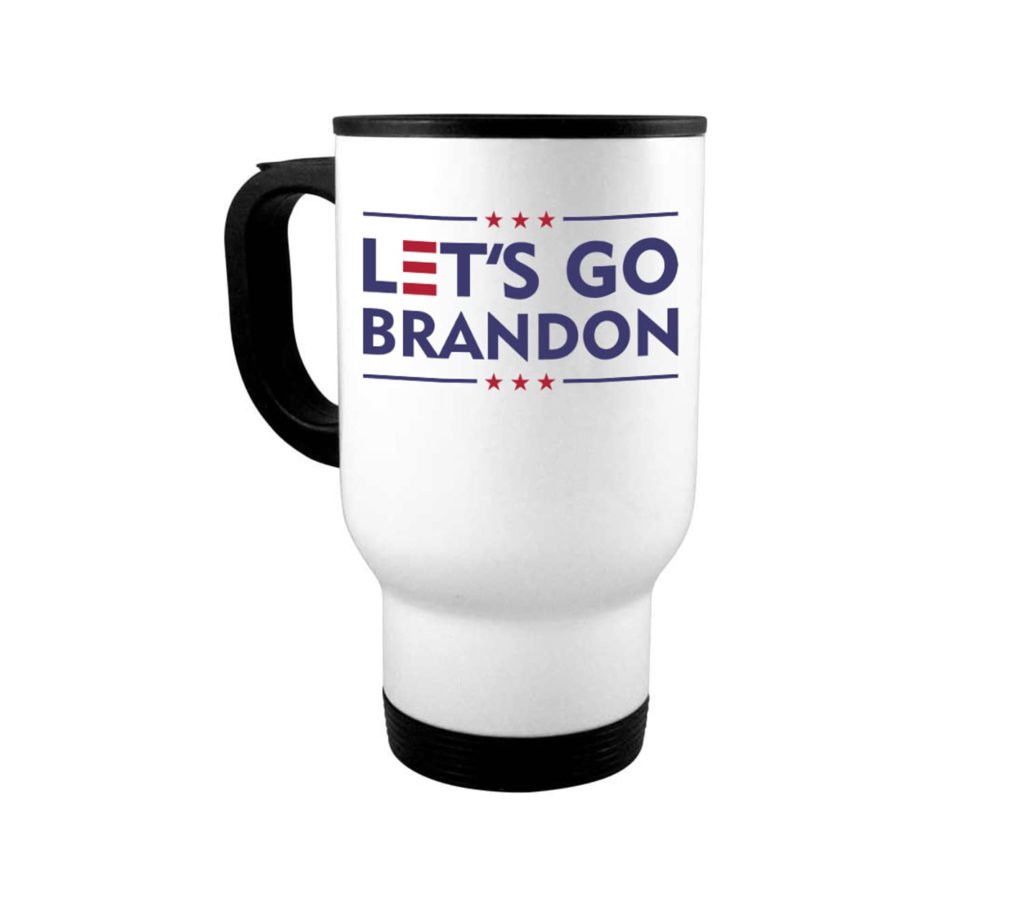 Let's Go Brandon FJB Coffee Mug | Lets Go Brandon Chant | Hilarious Funny Novelty Gift Cup 2021 2020 2024 — $26.99
Are there any other "Let's Go Brandon" products out there that have caught your eye? Any that you would like to see get made? Let us know in the comments. Of course there are other items out there to help you show your political allegiances as well:
TRUMP COOKIE CUTTER SET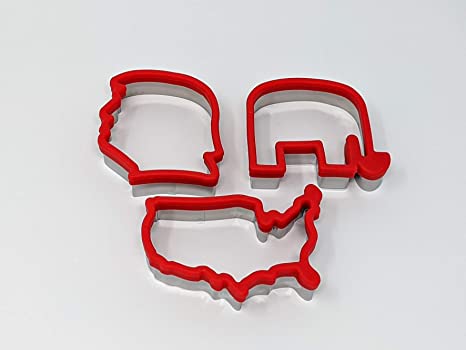 American Patriot Cookie Cutter Set — $11.99
Something tells me these are all likely to remain in high demand until the next presidential election in 2024.
What You Need To Host A Debate Party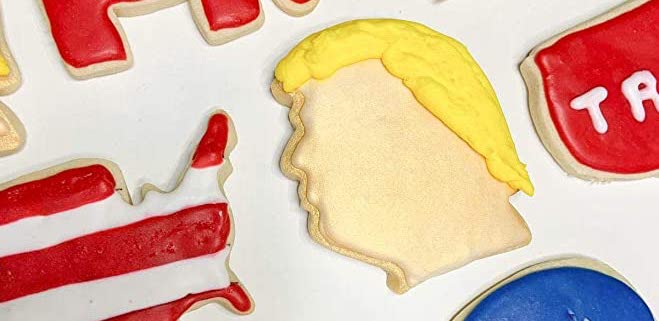 Assuming it actually takes place, the first presidential debate between President Donald Trump and former Vice President Joe Biden will take place this Tuesday, September 29th. Highly anticipated, many expect it to be one of the most watched debates in recent U.S. presidential history.
With millions of people likely to tune in, this is as good an excuse as any to have people over for a gathering of sorts. For many of us, we have been more or less in lockdown for the better part of a year now, and we are looking for any excuse possible to once again have company. Why not host a debate party?
If you do decide to throw a part on Tuesday, you are going to need some supplies — specifically, election-themed supplies. Start out with these cookie cutters, exactly what you need to make cookies in the shape of our 45th president: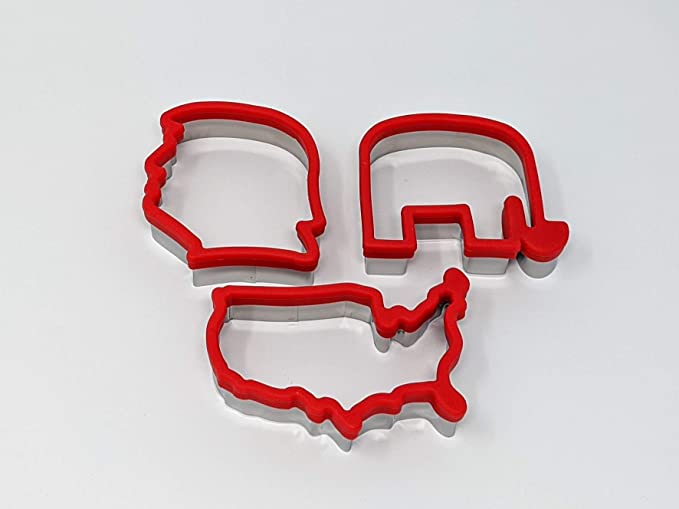 What Happened To The Oculus Go?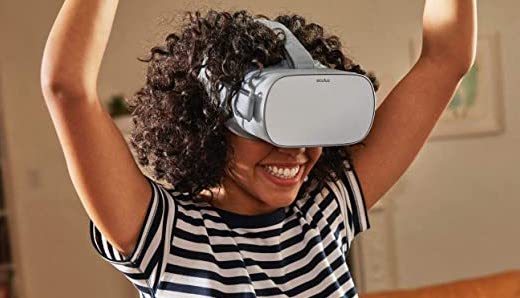 When Facebook bought Oculus in 2014, it seemed like the latest in a string of shrewd acquisitions destined to control the future of online life. It goes without saying that, over half a decade later, the virtual reality platform has not come close to achieving the prevalence of use as other Facebook properties, like Instagram and WhatsApp.
As if this wasn't already clear, Facebook announced this week that it was discontinuing the Oculus Go, the company's first standalone VR headset.
Now, this alone does not foretell the doom of Facebook's virtual reality efforts. After all, just a year ago, the company released the Oculus Quest, a technological advancement that boasts six degrees of freedom (6DoF) as opposed to the Go's 3DoF. The Oculus Quest has received deservedly positive reviews. (One reviewer on Amazon calls it the "PlayStation/XBox killer). However, one daunting question still lingers: Who are all these VR headsets actually for?
In an interview with CNET, Mark Zuckerberg said about VR and AR (augmented reality): "I don't think it's a 2020 thing. But hopefully it's not a 2030 thing." That seems to imply that Zuck expects the popularity of virtual reality to take off relatively soon. One would have thought this would have been the perfect time for people to get into VR. During the COVID-19 lockdowns, everyone is stuck inside their homes looking for ways to stay entertained. Fortnite is hosting popular concerts by performers like Travis Scott.
If people are forced to "enter" the make-believe worlds of video games to "attend" concerts in a way that ultimately comes down to watching them on a computer screen, wouldn't you think there would be some market for a platform in which you could actually "submerge" yourself into said visual world?
This feels like it should be VR's moment, but it is just not rising to the occasion. Cost doesn't appear to be much of a factor, when you compare the Oculus Quest's $500 price tag with that of the traditional consoles. Whatever the reason, it can count the Oculus Go among its casualties. We'll have to wait and see if the Quest is next in line.