In 2020, Trump Keeps On Winning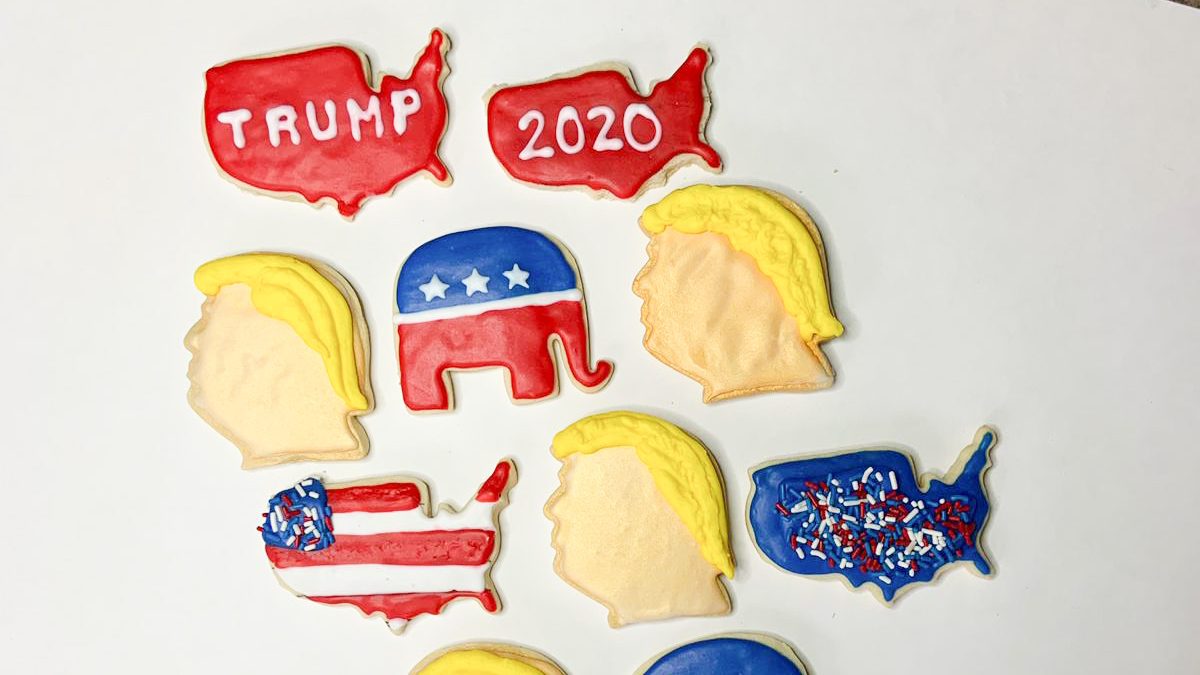 So far, 2020 is turning out to be quite the romp for President Donald J. Trump.
This year got off to a great start when the Congressional Democrats' impeachment attempt ended in embarrassment and disgrace. Despite wasting countless man-hours and taxpayer dollars these past few months (in reality these past 3 years) trying to forcibly remove our duly elected president, the Democrats ended up with nothing to show for it.
When it comes to actual problems that real Americans care about, Trump's presidency continues to raise the fortunes of many. As the president put it in his rousing State of the Union address, "America's future is blazing bright." The economy is booming, and unemployment is at a near historic low. It is no wonder that Trump's approval rating is the highest it has ever been, with his approval rating on his handling of the economy (63%) the highest of any president in the last 20 years.
All the while, the clown car that calls itself the "Democratic Presidential Primary" is verging on the shambolic. The frontrunner, Bernie Sanders, is a self-proclaimed socialist. His main competitor, a former Republican mayor of New York, joined the race so late that he has yet to appear on a ballot. Meanwhile, running virtually unopposed, Trump won more votes in the New Hampshire primary than Barack Obama won in that state in the general election – and New Hampshire is a state that he won!
President Trump has got to be feeling pretty good about his reelection chances and the state of his life in general, really. And if you are an American patriot, you should too. This year is likely going to be one long victory march, with many successes to celebrate along the way.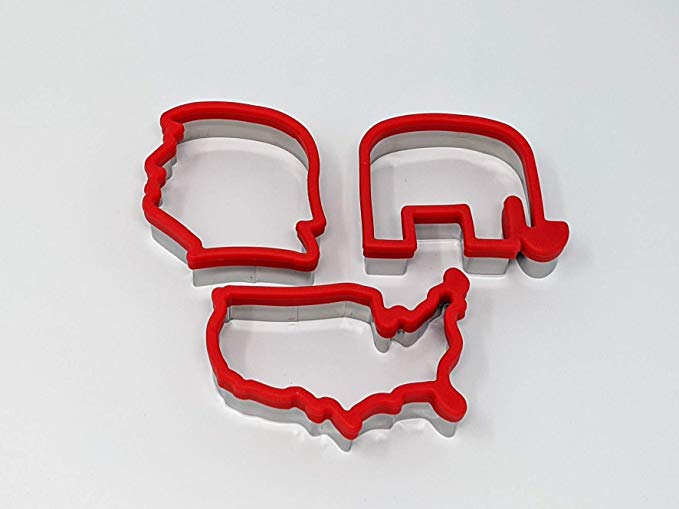 You can celebrate and honor the president in your home by baking cookies in the shape of his face! This 3-set of cookie cutters also includes a map of the United States and an outline of the GOP elephant symbol.
These Cookies Make Christmas Great Again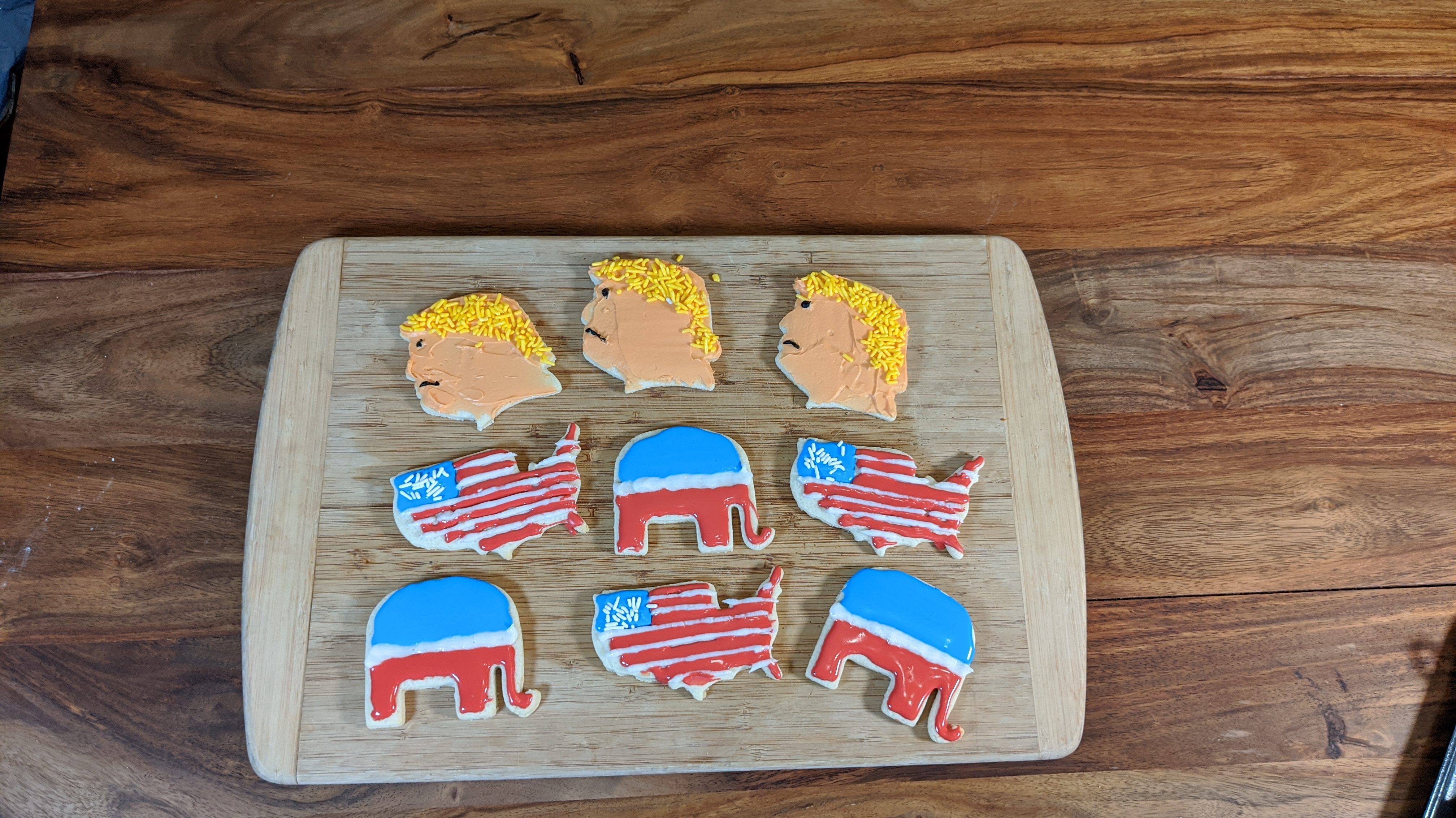 In the next two weeks, you will find yourself in plenty of situations in which you are expected to bring cookies. You have your office Christmas party, your neighborhood Christmas party, your church Christmas party and eventually whatever you do with your family on Christmas Eve and Christmas Day.
You have a few options. You could do the bare minimum: Bring store bought cookies. You could take it up a notch: Make so-called "slice and bake" cookies. Or you could go all out and impress your coworkers, friends and family members with fun styled cookies.
This pack of 3 festive cookie cutters includes everything you need to make this the most patriotic Christmas ever. It comes with one cookie cutter in the likeness of President Donald Trump. It comes with one cookie cutter in the shape of the GOP elephant symbol. And it comes with one cookie cutter in the outline of good ol' U.S. of A.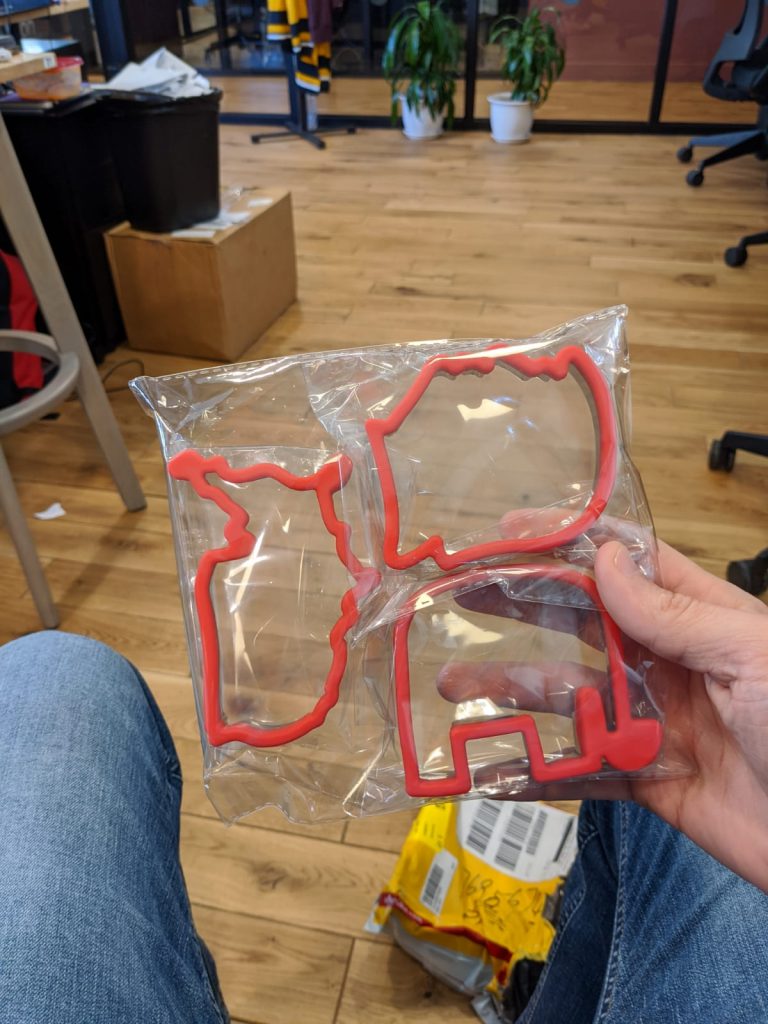 The set of 3 cookie cutters sells on Amazon for $11.99. And if you have Amazon Prime, you will get it delivered to you in just two days—plenty of time for all your holiday needs.
In addition to making cookies yourself, these cookie cutters have great gift potential, either as a stocking stuffer or as a gag White Elephant gift.