With The Nebula Capsule, Movie Night Has Never Been Easier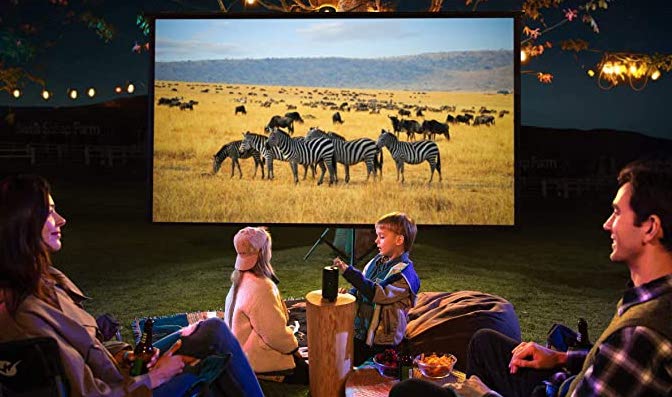 For years, my family owned a DBPower projector. We've long been fans of outdoor movie nights, especially during the summertime, and for better or for worse, we relied on DBPower to get the job done.
Sadly, it was mostly for worse. I was the one responsible for getting the movie queued up and ready to go, and it was an absolute nightmare. I would have to start the setup process nearly two hours before it was due to get dark; that's how long it would take to get the machine to function.
At the end of the day, the DBPower projector did always function, but it would take several reboots, several times plugging it and unplugging it (both from the wall and from the HDMI source computer) and a lot of smashing buttons on the remote that rarely worked. Then when it was finally up and running (often still without sound), the picture quality was very poor. And don't even get me started on adjusting the distance.
When it became clear that there would be few pleasures allowed this summer save the ones you can create in your own backyard, I realized it was time for an upgrade. I decided to invest in the Nebula Capsule, made by Anker. Nearly $200 pricier than DBPower's models, the Nebula Capsule is worth every penny. It is by far the simplest projector system I have ever used.
One of the biggest selling point of the Nebula Capsule is its size. Most projectors on Amazon are shaped like DBPower's: big and bulky, about the size of a VCR (remember those?). The Nebula Capsule, as it boasts in its product description, is the size of a soda can. You could easily carry the thing around in your pocket if you had somewhere to go.
Turns out, you actually might want to! The Nebula Capsule maintains a 4-hour charge, so you can take it with you and use it without it even being plugged in. The picture is clear and easy to adjust, whether you need to fit it to a movie screen or your bedroom ceiling.
Where the Nebula Capsule falters is in accessing content. The device very easily connects via HDMI, USB and even AirPlay to your laptop or smartphone. That's how I've been using it, and I've been very content. However, it does claim to give you access to streaming platforms such as Netflix, Hulu and YouTube without having to plug anything in. Turns out it is not so straightforward. True, the first time you turn on your Nebula Capsule you will see those apps on the display. But you have to download the Capsule app on your smartphone to log into them, and even that is liable to yield an error message. Save yourself the effort by using a cable instead.
Moxie The 'Social Support' Robot Is Super Creepy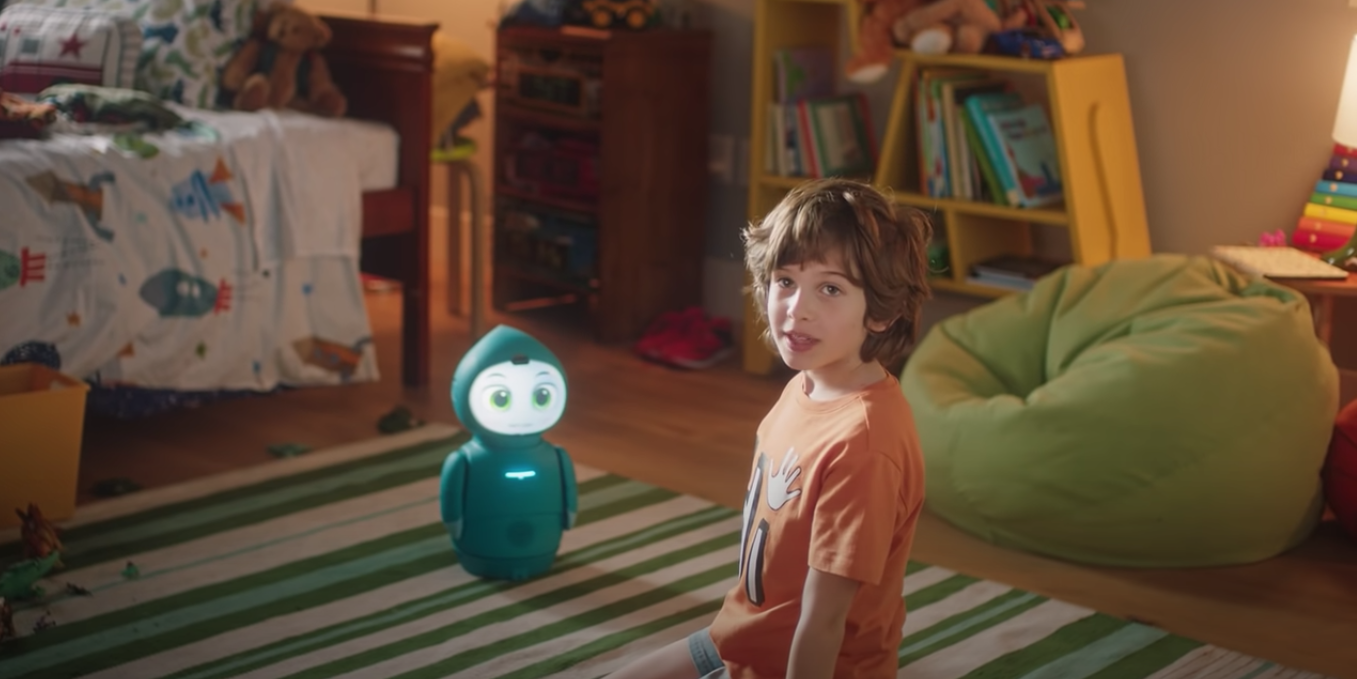 The Wall Street Journal recently ran an article reporting on new robots specifically designed to entertain children during the pandemic. Specifically, it talked about two companies, whose offerings are on the complete opposite spectrum in terms of price.
On the low end, you have Purrble, a lovable looking stuffed animal "with a heartbeat." In a video on their website, the creators of Purrble talk a lot of child psychology mumbo-jumbo to the effect that Purrbles help kids control their emotions and regulate their behaviors. This might well be true, but it does not take away from the fact that Purrbles are really the latest in a long line of "life-like" toys from the Cabbage Patch Kids to Hatchimals. Even their name is reminiscent of the Furby. At $50, it is relatively fairly priced for a child's toy, and its attempt to sell itself as a "social support" device is relatively harmless.
Then there is Moxie. Moxie retails at $1500. The introductory video that Embodied, the company that makes Moxie, has on its website is straight-up one of the most dystopian things I've seen in my life:
According to the Wall Street Journal, Moxie is "a robot recommended for kids ages 5 to 10 that speaks in a childlike voice, remembers what it learns from prior conversations, and provides what eerily resembles human empathy." My initial thought upon seeing Moxie in action was to the "Black Mirror "episode "Ashley Too," in which a Moxie-like robot for teens is voiced by Miley Cyrus. Check out this clip:
See what I mean?
In a sendup of prescription drug ads that are legally required to quickly disclaim their antidepressants may lead to suicidal intentions, the "Black Mirror" faux ad for the Ashley Too notes "Ashley Too may perpetuate loneliness. Not to be used as an authentic companion."
Should the same be said about Moxie?
This same thought occurred to Julie Jargon, the Journal reporter, who poses the question: "Is there a possibility that these new robots could end up being too effective, causing kids to prefer robots to people?"
This question was waved away by Embodied's CEO, who noted that Moxie shuts down automatically if a child tries to use it for more than two hours a day.
But what does "shuts down automatically" mean? Does that mean that Moxie can't be turned on again until some probationary period has elapsed? Or is it like a hot tub, which for safety reasons has to shut off after 20 minutes, but which everyone just turns on again anyway? Furthermore, two hours is a long time! Surely it is the job of a parent to come up with productive and educational ways to occupy their children and not outsource the work to some tech nerds.
Why Is The iPhone 12 So Small?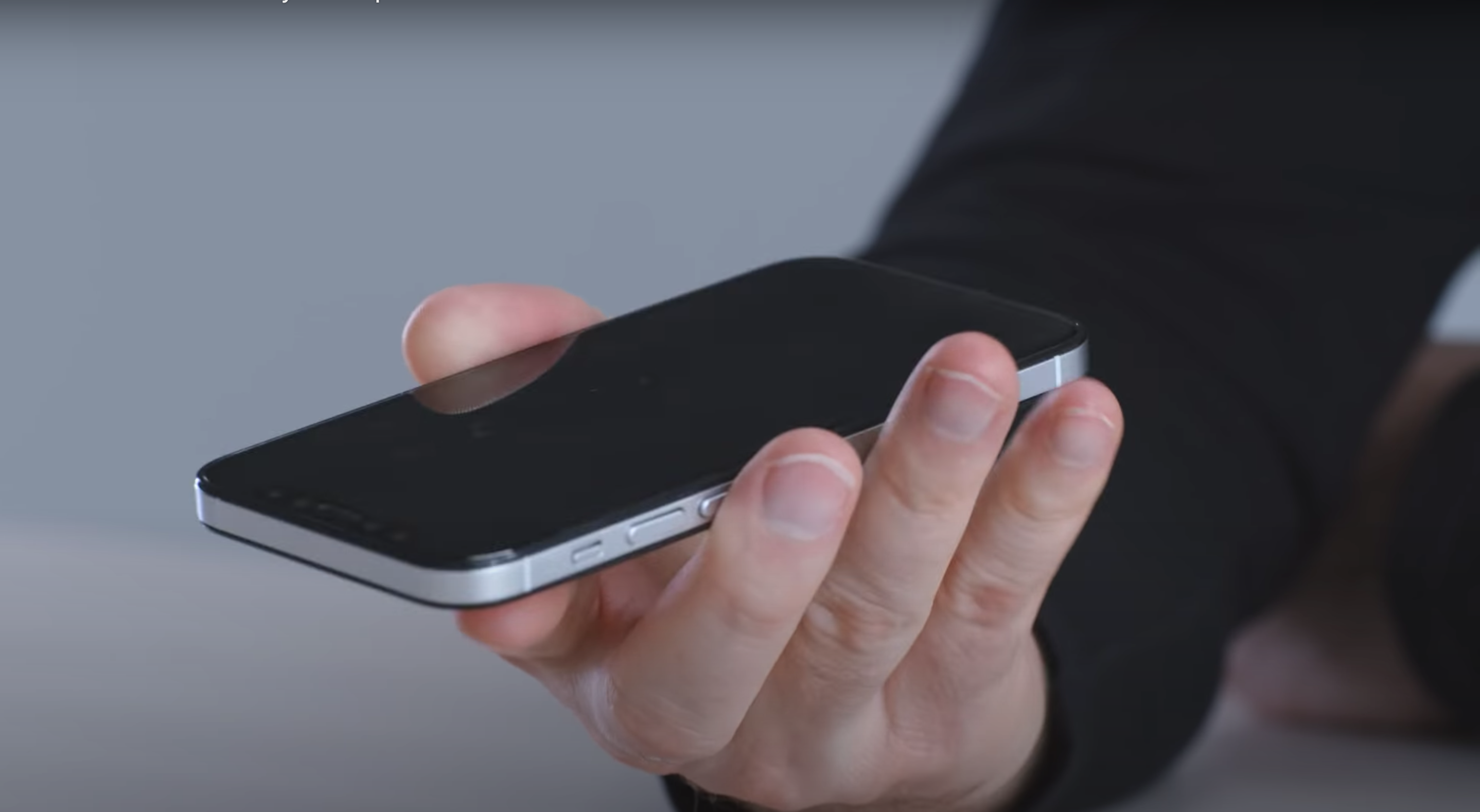 In many ways, Apple is the Ford Motor Company of our times. Like Henry Ford with the automobile, Steve Jobs did not invent the cell phone, but he standardized it and popularized it in such a way that ended up dominating both the marketplace and public imagination. And I can think of no better exemplar of the old Ford saw "You can have any color you want, as long as it's black" than the iPhone, which changes year after year with little apparent consideration given to consumer desires. The main difference between 20th century Ford and 21st century Apple is that the former actually employed Americans to make its products (though not for lack of trying to offshore, as evidenced by industrialist's failed attempt to move some operations to "Fordlandia" in the heart of Brazil).
Apple is changing things up on us again, whether we like it or not. After years of trying to convince us that what we needed were bigger, sleeker smartphones, Apple is returning to its roots with the iPhone 12. Unbox Therapy got its hands on a model of the next version of the iPhone, and it looks like an iPhone 4. Yes, it has some major improvements, including the larger screen-to-body ratio we've all become accustomed to, but the box-shaped form factor is back.
Check out the video below and let us know what you think in the comments:
Tribit StormBox Micro Is Consensus Pick For 2020's Best Bluetooth Speaker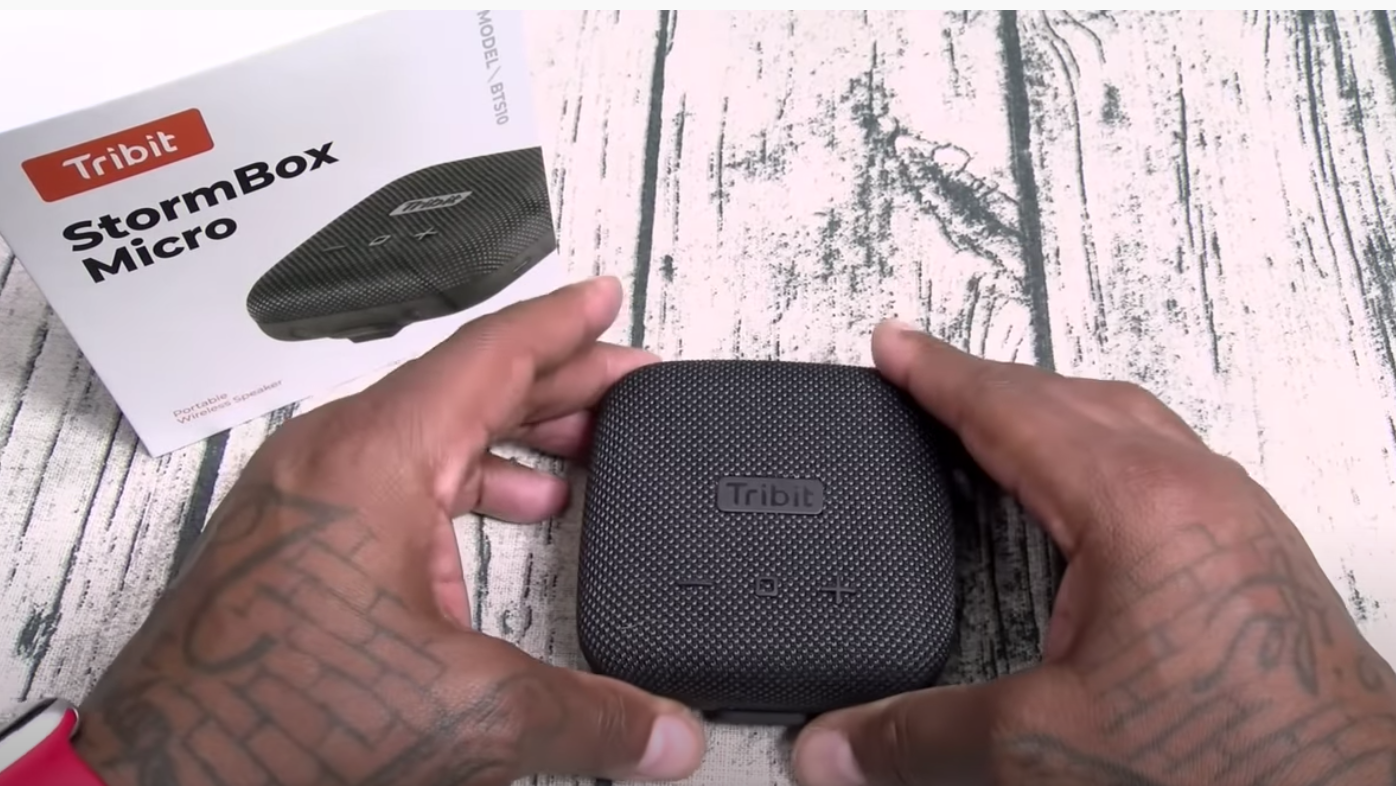 A few tech companies routinely come out with products of such great quality that even the announcement of a new release deserves ample coverage in the media. I'm thinking companies like Apple, Bose, Samsung.
It might be time to add Tribit to that list.
Last month, Tribit unveiled its successor to the popular StormBox bluetooth speaker: the StormBox Micro. By all accounts, the release was a wild success, with the speaker selling like gangbusters. It did not take long for the Grand Poobahs of the world of online tech reviews to coalesce around the Tribit StormBox Micro as this year's biggest hit. Immediately upon release, CNET's David Carnoy called the StormBox Micro "one of the best-sounding pocket-sized speakers I've heard." (This is high praise coming from a guy whose job it is to listen to pocket-sized speakers). He also wrote that it "stood out because it was able to deliver more bass than every speaker in its size class."
Rolling Stone, that august authority on the biggest news in music, listed the Tribit StormBox Micro as #1 in an article "The Best Bluetooth Speakers To Use Right Now." The writers were "especially impressed at how easy it was to pair two StormBox Micros together. Once connected, you can use the speakers as a stereo pair, or as two mono speakers playing the same song simultaneously." On the Rolling Stone list, Tribit's latest offering beats out competing products from legacy players such as JBL and Ultimate Ears, as well as the much-hyped Amazon Echo Plus.
Perhaps the most valuable praise, at least for the purposes of making an informed purchase decision, comes from YouTube influencer Flossy Carter. As anyone who has spent much time on YouTube knows, Flossy knows his audio. But the real reason his opinion on the Tribit StormBox Micro carries so much weight, is that he subjected it to a direct comparison with the Bose SoundLink Micro.
Now, Flossy Carter loves his Bose SoundLink Micro, which he considers his "go-to speaker." Like other people with their American Express cards, Flossy does not travel without it.
That said, Flossy thinks the Tribit StormBox Micro is better. Watch the video yourself, because a write-up cannot do it justice. Flossy played the two speakers side by side, connecting them to the same phone, same song and same volume level. His conclusion? The StormBox Micro, which is half the price, actually sounds better. No surprise then that he recommended the speaker as a "major, major, major GO."
WATCH Flossy Carter's Review: