With The Nebula Capsule, Movie Night Has Never Been Easier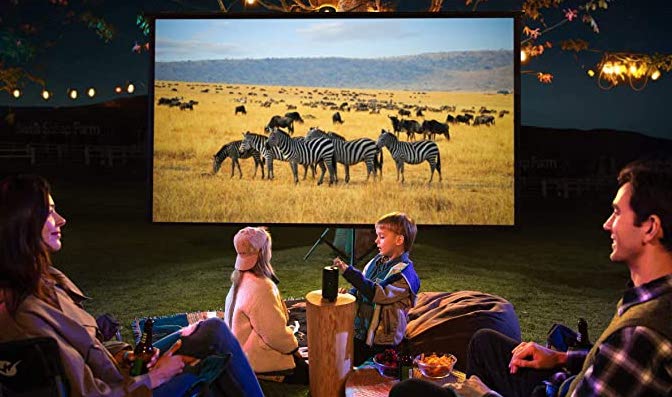 For years, my family owned a DBPower projector. We've long been fans of outdoor movie nights, especially during the summertime, and for better or for worse, we relied on DBPower to get the job done.
Sadly, it was mostly for worse. I was the one responsible for getting the movie queued up and ready to go, and it was an absolute nightmare. I would have to start the setup process nearly two hours before it was due to get dark; that's how long it would take to get the machine to function.
At the end of the day, the DBPower projector did always function, but it would take several reboots, several times plugging it and unplugging it (both from the wall and from the HDMI source computer) and a lot of smashing buttons on the remote that rarely worked. Then when it was finally up and running (often still without sound), the picture quality was very poor. And don't even get me started on adjusting the distance.
When it became clear that there would be few pleasures allowed this summer save the ones you can create in your own backyard, I realized it was time for an upgrade. I decided to invest in the Nebula Capsule, made by Anker. Nearly $200 pricier than DBPower's models, the Nebula Capsule is worth every penny. It is by far the simplest projector system I have ever used.
One of the biggest selling point of the Nebula Capsule is its size. Most projectors on Amazon are shaped like DBPower's: big and bulky, about the size of a VCR (remember those?). The Nebula Capsule, as it boasts in its product description, is the size of a soda can. You could easily carry the thing around in your pocket if you had somewhere to go.
Turns out, you actually might want to! The Nebula Capsule maintains a 4-hour charge, so you can take it with you and use it without it even being plugged in. The picture is clear and easy to adjust, whether you need to fit it to a movie screen or your bedroom ceiling.
Where the Nebula Capsule falters is in accessing content. The device very easily connects via HDMI, USB and even AirPlay to your laptop or smartphone. That's how I've been using it, and I've been very content. However, it does claim to give you access to streaming platforms such as Netflix, Hulu and YouTube without having to plug anything in. Turns out it is not so straightforward. True, the first time you turn on your Nebula Capsule you will see those apps on the display. But you have to download the Capsule app on your smartphone to log into them, and even that is liable to yield an error message. Save yourself the effort by using a cable instead.
Your Kid Wants Squeakee The Balloon Dog For Christmas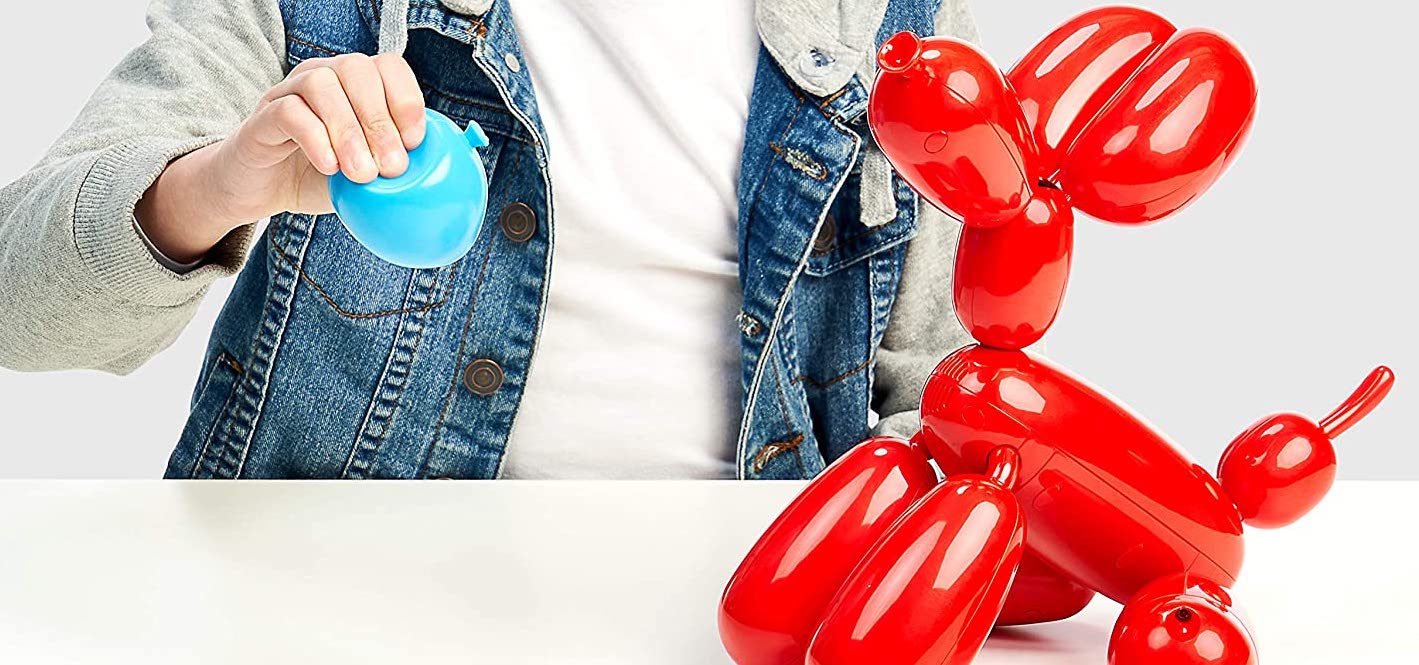 With Prime Day in the books, it is fair to say that Christmas shopping season is officially in full swing. This year's hottest toy is a balloon dog. Yes, I'm serious. His name is Squeakee the Balloon Dog, and he costs $60. According to the official tagline on the Amazon page, you can "Feed Him, Teach Him Tricks, Pop Him, and Watch Him Deflate!" That's right, folks: You can pop and deflate your very own balloon animal for just $60. Building balloon animals is a skill that must really be in demand these days. Who knew?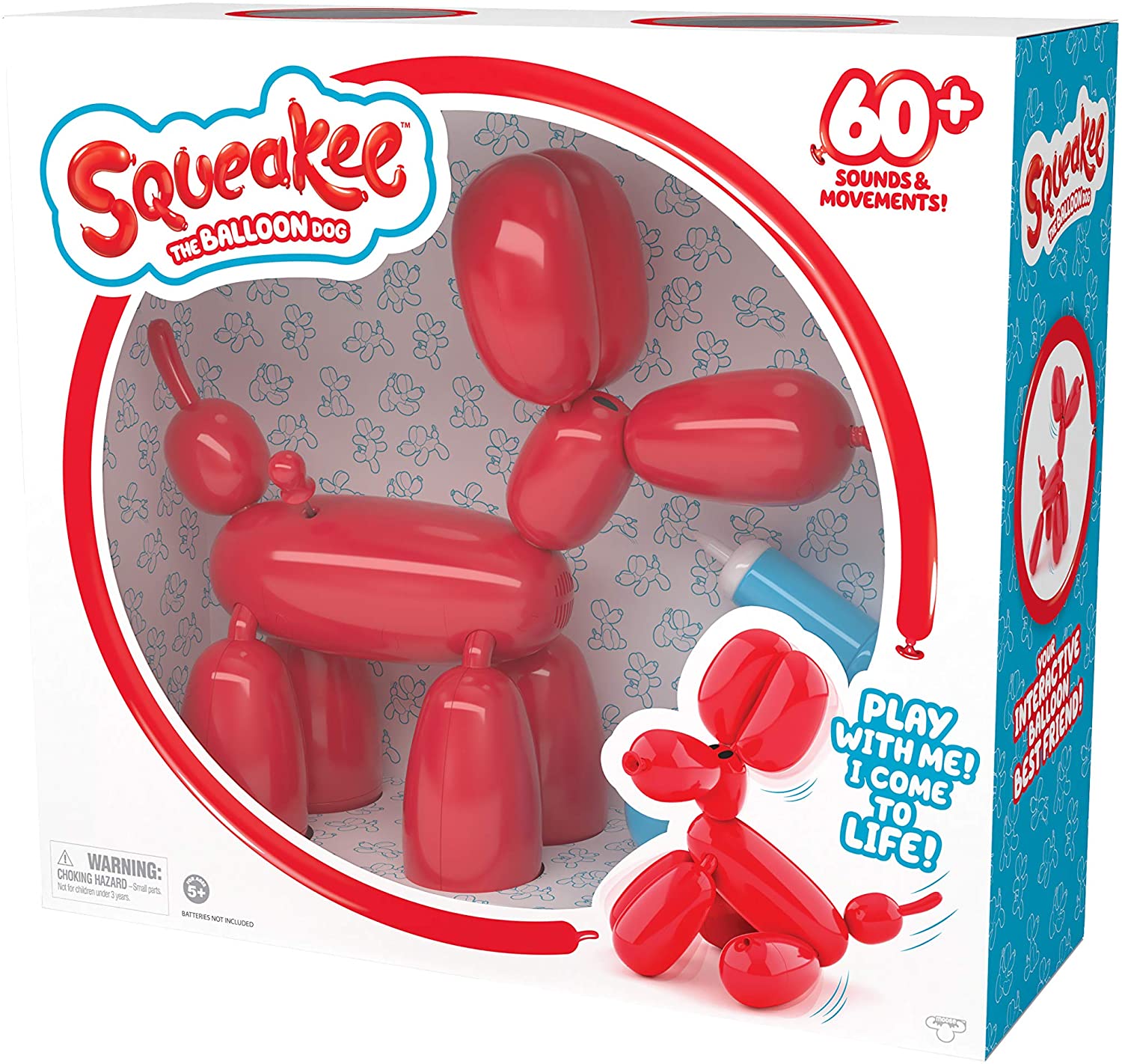 In fairness to the many, many parents who will attempt to win their children's affection by buying Squeakee this year, $60 may not be an unreasonable price for a balloon animal. After all, a genuine Jeff Koons balloon animal will set you back about $10,000. In comparison, Squeakee looks like quite the steal.
Plus, Squeakee will do WAY more tricks than a Koons sculpture ever will. Turns out it offers more than the verisimilitude of a real-life balloon. Squeakee can sit and stand, and he can react to both touch and the sound of your voice. He can also "cut the cheese," and even urinate. No idea whose idea those were, but I have no doubt they tested well in the focus groups.
How Do You Charge The New iPhone 12?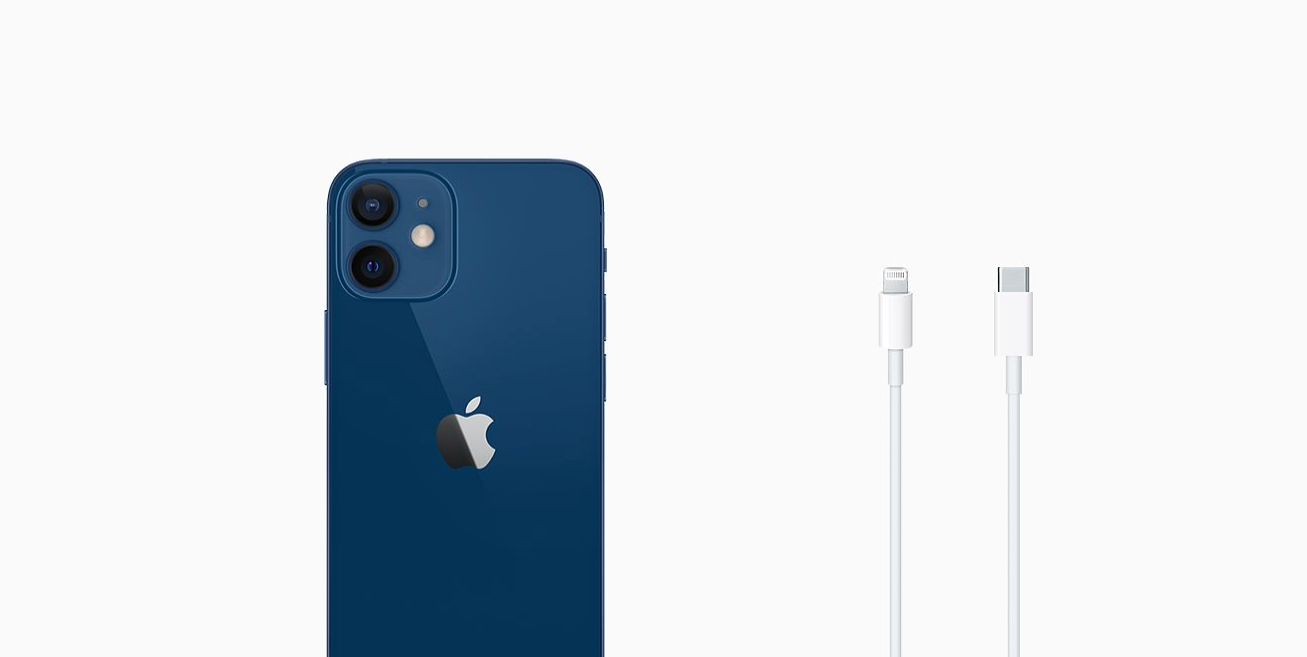 If you had told techies in advance that Apple would be getting rid of its 5W power brick in its iPhone 12 (and iPhone 12 Pro) release, they likely would have been ecstatic. If you had mentioned that it did in fact come with a USB-C cable, they would have been over the moon, thinking that their prayers had finally been answered.
Unfortunately, they would have been wrong. Unlike the new iPad Pro, the latest iPhone does not have a USB-C port for charging. In fact, it has the same old lightning port, and the cable that it comes with is a USB-C to lightning cord. It does not include a USB-C block to plug that cord into.
This result is not satisfying to anybody. For tech people, it means they still have to lug around another cord specifically for their iPhone, as opposed to just using USB-C for all their devices. For everybody else, they are likely going to buy their new phone and immediately wonder how on earth they are going to charge it. Unless they have one of newer MacBooks, they probably do not have a USB-C port lying around their house.
I know this from experience. A member of my household has a pair of noise canceling bluetooth headphones, the Tribit QuietPlus 72. They work really well for him, and with 30 hours of playtime, he can go several days without charging them. When they die, however, he is out of luck. The first time it happened, he spent over an hour digging through his desk trying to find some cable that could charge it. When he finally found the one it came with, he was flabbergasted. Because it is USB-C, he could connect it to the headphones but had no way to connect it to a power source.
Since I have a MacBook Air, he can use my USB-C charger for his headphones. Now, every few days, he comes to me in need of some juice. This situation is going to play out over and over again in households around the country when the iPhone 12 is finally delivered to their door.
Of course, you can solve this money by handing over more money to Apple. If you don't already own one, you can buy their 20-Watt USB-C adapter for $20. Or, if you want to be really fancy, you can buy their MagSafe charger for $40.
What? You thought you it was only going to cost you $800?
Wait, WHEN Is Amazon Prime Day?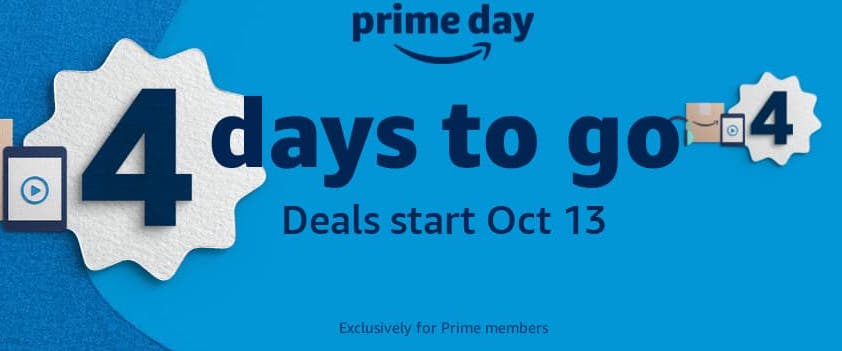 As you no doubt remember, Amazon Prime Day typically falls at some point during the summer. So what's all this about it taking place on October 13th this year?
We can include Amazon Prime Day in the running list of annual events that have been disrupted in 2020 due to the COVID-19 pandemic. However, the Everything Store isn't going to just let an opportunity to rake in the big bucks pass it by. This year, Prime Day was not canceled but merely rescheduled. Like in recent years, it will be a 48-hour event. And, as noted above, it will begin on October 13.
The first question that came to my mind when I heard the news is: "Isn't this a little close to Black Friday?" Turns out, experts expect Black Friday (and its little brother "holiday," Cyber Monday) to be a dud this year. I'm not sure if it is because shipping times are longer this year, or because everybody is stuck at home with nothing better to do than browse on Amazon, but whatever the reason, people are apparently doing their annual Christmas shopping starting now.
There is perhaps no better proof of this than another online sale going on next week. To compete with Amazon, Best Buy is literally holding a "Black Friday" sale, also on October 13 and 14. (You know, because words have no meaning anymore).
Next Tuesday and Wednesday, we'll keep an eye on both events and be sure to let you know if we see anything worth pulling the trigger on. In particular, Amazon is expected to push its new smart home products. Right now, there's nothing we can do but wait and see.