Tribit StormBox Micro Is Consensus Pick For 2020's Best Bluetooth Speaker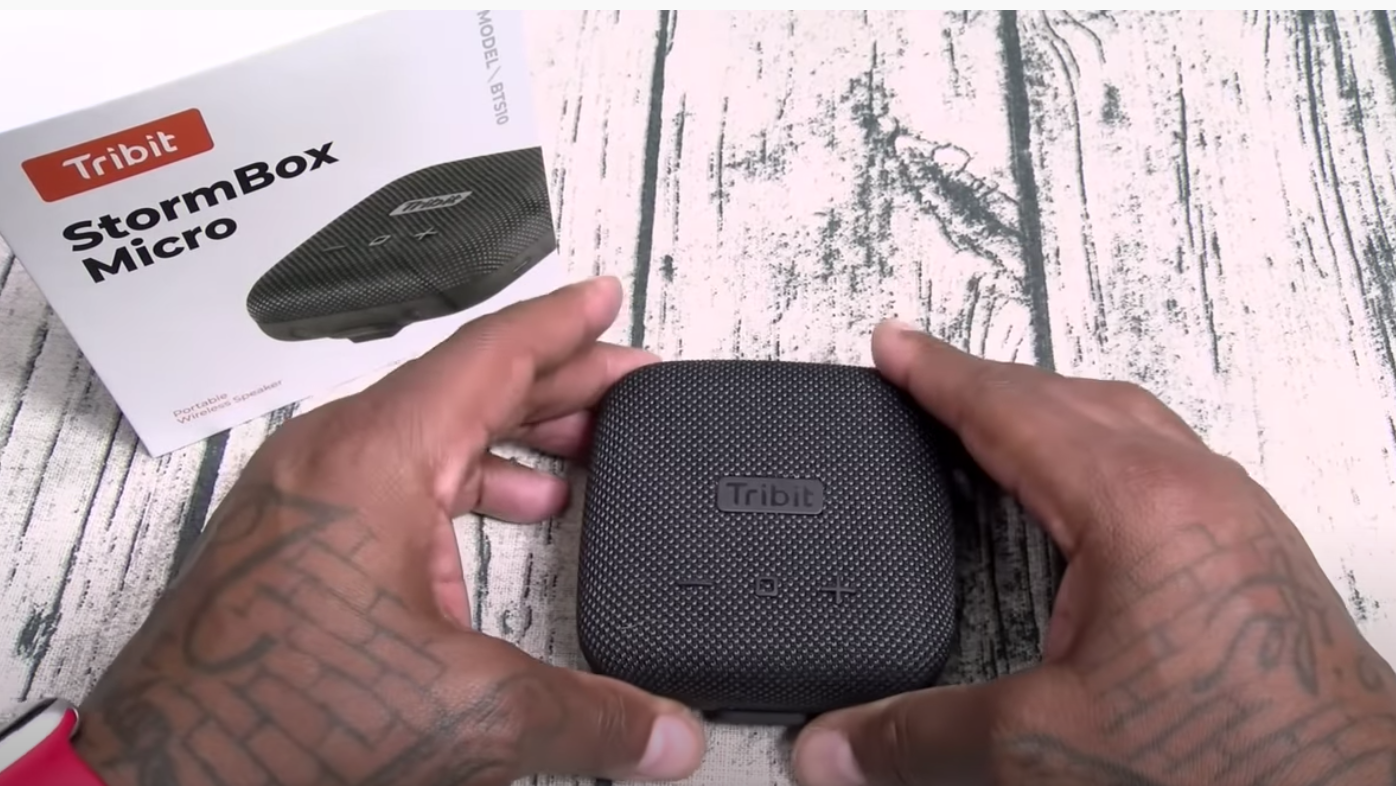 A few tech companies routinely come out with products of such great quality that even the announcement of a new release deserves ample coverage in the media. I'm thinking companies like Apple, Bose, Samsung.
It might be time to add Tribit to that list.
Last month, Tribit unveiled its successor to the popular StormBox bluetooth speaker: the StormBox Micro. By all accounts, the release was a wild success, with the speaker selling like gangbusters. It did not take long for the Grand Poobahs of the world of online tech reviews to coalesce around the Tribit StormBox Micro as this year's biggest hit. Immediately upon release, CNET's David Carnoy called the StormBox Micro "one of the best-sounding pocket-sized speakers I've heard." (This is high praise coming from a guy whose job it is to listen to pocket-sized speakers). He also wrote that it "stood out because it was able to deliver more bass than every speaker in its size class."
Rolling Stone, that august authority on the biggest news in music, listed the Tribit StormBox Micro as #1 in an article "The Best Bluetooth Speakers To Use Right Now." The writers were "especially impressed at how easy it was to pair two StormBox Micros together. Once connected, you can use the speakers as a stereo pair, or as two mono speakers playing the same song simultaneously." On the Rolling Stone list, Tribit's latest offering beats out competing products from legacy players such as JBL and Ultimate Ears, as well as the much-hyped Amazon Echo Plus.
Perhaps the most valuable praise, at least for the purposes of making an informed purchase decision, comes from YouTube influencer Flossy Carter. As anyone who has spent much time on YouTube knows, Flossy knows his audio. But the real reason his opinion on the Tribit StormBox Micro carries so much weight, is that he subjected it to a direct comparison with the Bose SoundLink Micro.
Now, Flossy Carter loves his Bose SoundLink Micro, which he considers his "go-to speaker." Like other people with their American Express cards, Flossy does not travel without it.
That said, Flossy thinks the Tribit StormBox Micro is better. Watch the video yourself, because a write-up cannot do it justice. Flossy played the two speakers side by side, connecting them to the same phone, same song and same volume level. His conclusion? The StormBox Micro, which is half the price, actually sounds better. No surprise then that he recommended the speaker as a "major, major, major GO."
WATCH Flossy Carter's Review:
Could The Oculus Quest 2 Usher In The Age Of VR?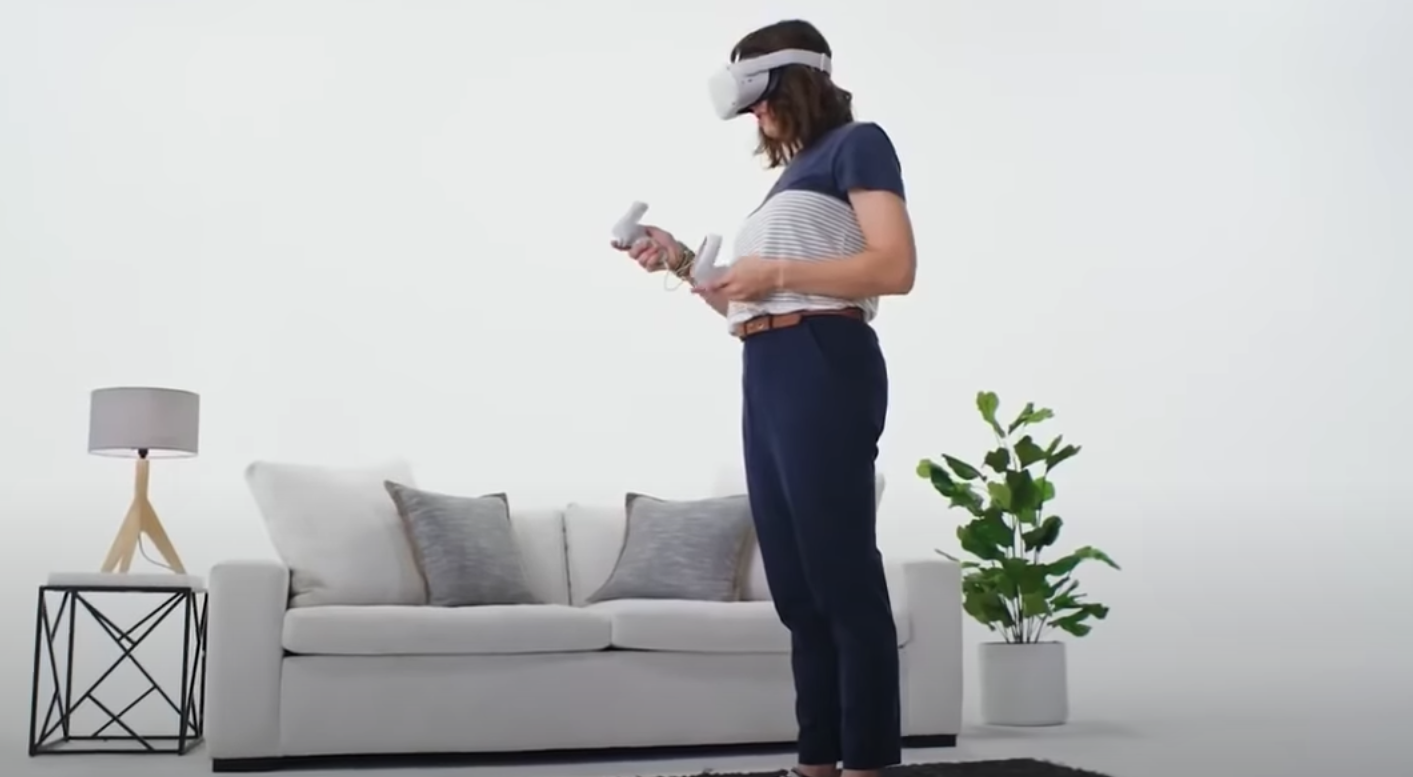 This has been quite the week for gaming news. Microsoft started it off by announcing the newest generation of Xbox consoles, the Xbox Series X and the Xbox Series S. Sony got in on the action by unveiling the PlayStation 5. But the biggest news came from Facebook. Earlier this summer, Facebook informed us they were discontinuing the Oculus Go, and now they tell us that the Oculus Rift S is also on the chopping block. Is this the end of Facebook's foray into virtual reality?
The answer to that question as it turns out, is a resounding no. Facebook's big gaming news was not that they are pulling the Oculus Rift S per se, but rather why they are doing so. They just announced the successor to the Oculus Quest, aptly named the Oculus Quest 2. In the 48 hours or so this information has been made public, the device has gotten some of the best publicity and reviews I have ever seen for a video game console. (Presumably all the online reviewers had been under embargo until the info leaked and then was made official at the Facebook Connect 7 conference). Here are just a few of the article titles: "The New Oculus Quest 2 Is the Best Way to VR–by Far"; "Facebook's Oculus Quest 2 is outstanding"; "Oculus's new headset is the first real VR rival for Xbox and PlayStation"; "The Oculus Quest 2 Has Finally Realized VR's Promise and It's Only $300"; "The $299 VR headset to rule them all". You get the idea.
As I've said in the past, what with a pandemic going on and most people confined to their homes, this should be VR's time to shine. That's yet to happen, but perhaps the Oculus Quest 2 will mark at turning point. At just $300, it is remarkably accessible, and as the winter months approach families may grow tired of the same old board games and Netflix shows. At the very least, the Oculus Quest 2 should give people something to do. As Facebook says in its official video announcement, this is "a great time and a great device to get started on" if you are new to VR. We know the former to be true. We'll have to wait until October 13 to find out about the latter.
WATCH: Tribit StormBox Micro Reviewed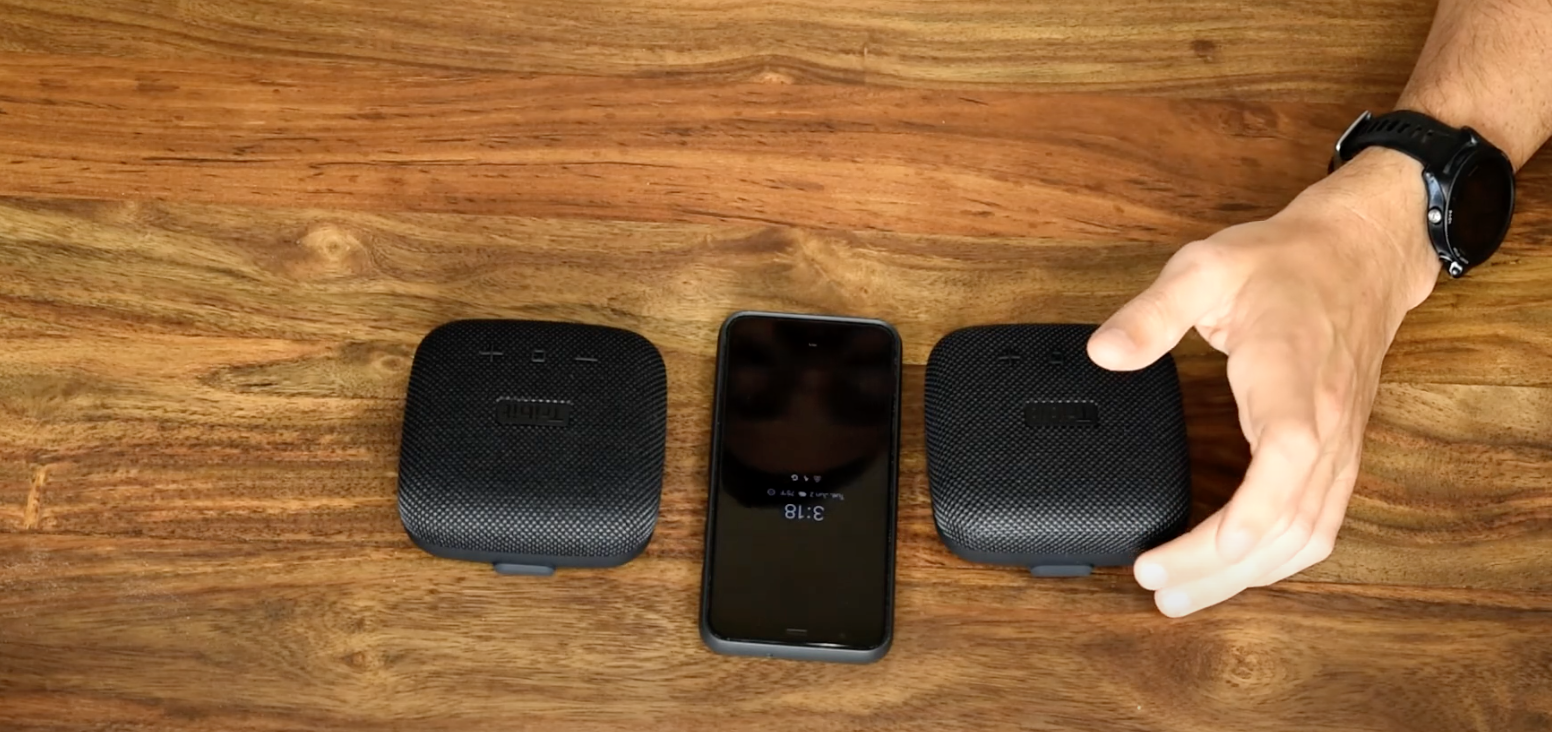 As we mentioned earlier this year, Tribit's new StormBox Micro speaker has become the consensus pick for best bluetooth speaker of 2020. If you read that article, you know what some of the biggest and most well-respected influencers had to say about the little speaker. However, we want you to see with your own eyes all the features and functions of the StormBox Micro.
Watch We Know Products' very own Brian Danza do an extensive review in the video below:
It should be noted that since Brian's video went online, the price of the StormBox Micro has decreased to just $49.99.
Moxie The 'Social Support' Robot Is Super Creepy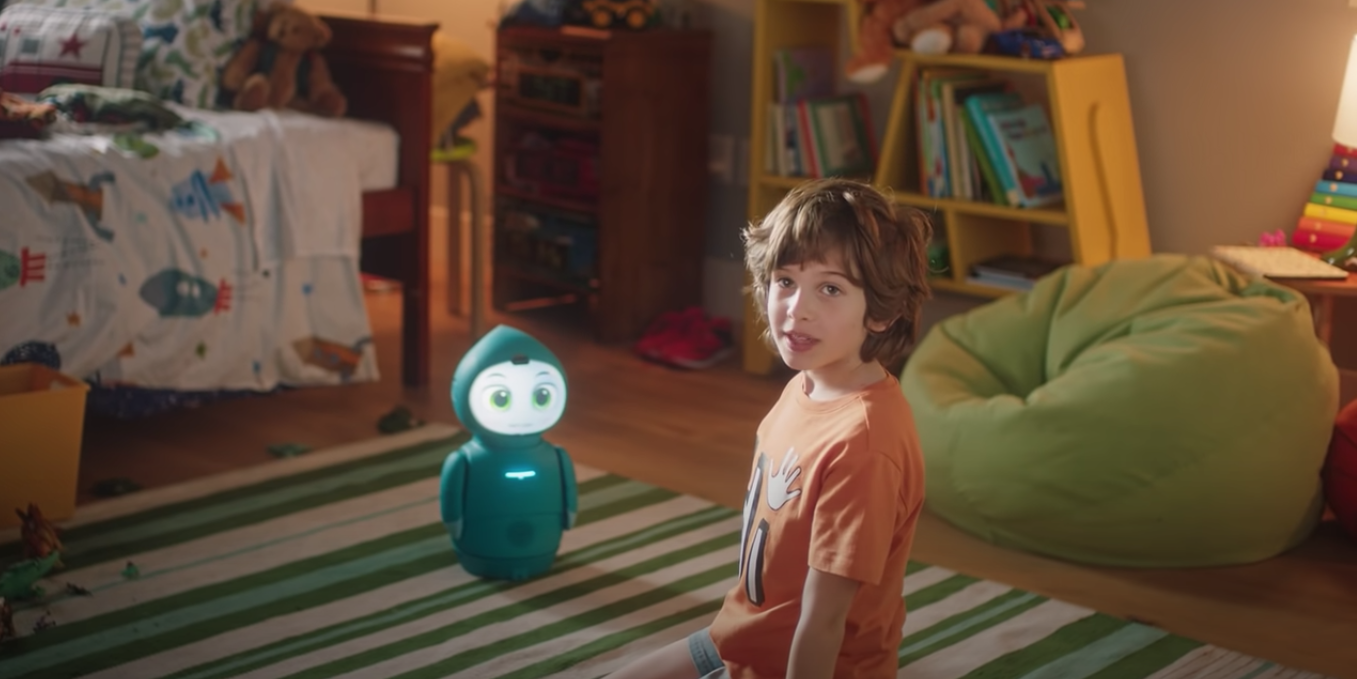 The Wall Street Journal recently ran an article reporting on new robots specifically designed to entertain children during the pandemic. Specifically, it talked about two companies, whose offerings are on the complete opposite spectrum in terms of price.
On the low end, you have Purrble, a lovable looking stuffed animal "with a heartbeat." In a video on their website, the creators of Purrble talk a lot of child psychology mumbo-jumbo to the effect that Purrbles help kids control their emotions and regulate their behaviors. This might well be true, but it does not take away from the fact that Purrbles are really the latest in a long line of "life-like" toys from the Cabbage Patch Kids to Hatchimals. Even their name is reminiscent of the Furby. At $50, it is relatively fairly priced for a child's toy, and its attempt to sell itself as a "social support" device is relatively harmless.
Then there is Moxie. Moxie retails at $1500. The introductory video that Embodied, the company that makes Moxie, has on its website is straight-up one of the most dystopian things I've seen in my life:
According to the Wall Street Journal, Moxie is "a robot recommended for kids ages 5 to 10 that speaks in a childlike voice, remembers what it learns from prior conversations, and provides what eerily resembles human empathy." My initial thought upon seeing Moxie in action was to the "Black Mirror "episode "Ashley Too," in which a Moxie-like robot for teens is voiced by Miley Cyrus. Check out this clip:
See what I mean?
In a sendup of prescription drug ads that are legally required to quickly disclaim their antidepressants may lead to suicidal intentions, the "Black Mirror" faux ad for the Ashley Too notes "Ashley Too may perpetuate loneliness. Not to be used as an authentic companion."
Should the same be said about Moxie?
This same thought occurred to Julie Jargon, the Journal reporter, who poses the question: "Is there a possibility that these new robots could end up being too effective, causing kids to prefer robots to people?"
This question was waved away by Embodied's CEO, who noted that Moxie shuts down automatically if a child tries to use it for more than two hours a day.
But what does "shuts down automatically" mean? Does that mean that Moxie can't be turned on again until some probationary period has elapsed? Or is it like a hot tub, which for safety reasons has to shut off after 20 minutes, but which everyone just turns on again anyway? Furthermore, two hours is a long time! Surely it is the job of a parent to come up with productive and educational ways to occupy their children and not outsource the work to some tech nerds.