How To Make Hong Kong's Famous 'Egg Waffles'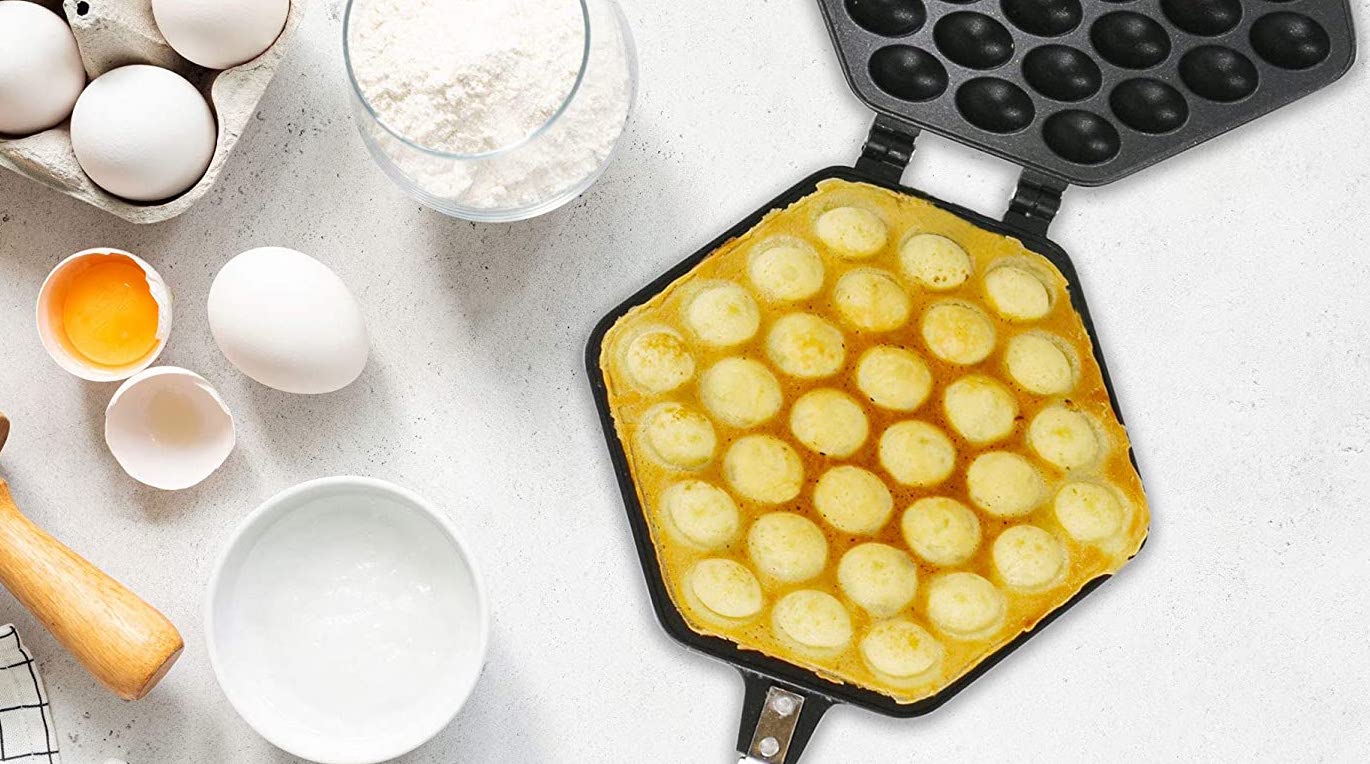 As COVID-19 restrictions linger on, everybody is looking for fun new ways to pass the time. Last week, I took a look at a popular mini waffle maker that is sure to put a smile on any kid's face. This week, I want to venture a little further down the beaten path, taking a look at something from the far corners of the world that just might fit well into your morning routine.
The kitchen device I'm referring to is called a bubble waffle pan. It is used to make so-called "egg waffles," a treat native to Hong Kong.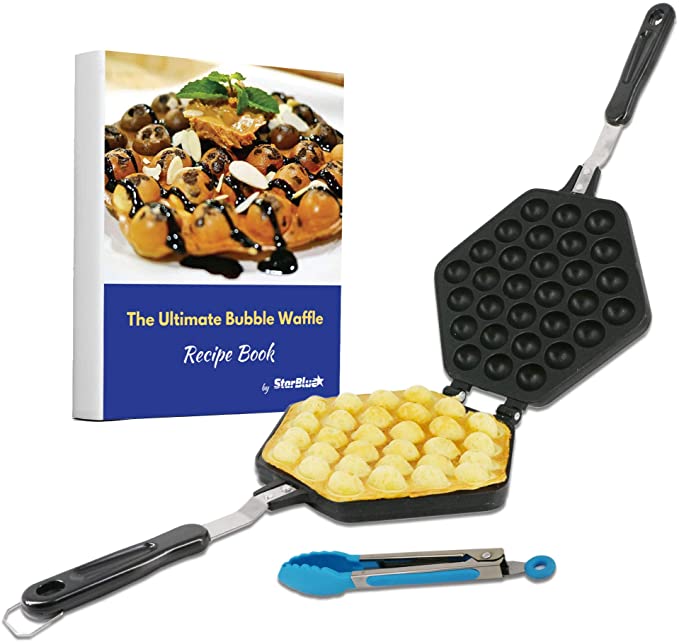 Bubble Waffle Maker Pan by StarBlue with FREE Recipe ebook and Tongs – Make Crispy Hong Kong Style Egg Waffle in 5 Minutes — $29.99
Hong Kong egg waffles are so named because of their shape; as you can see, one waffle resembles a collection of dozens of miniature eggs. That unique shape creates opportunity. Egg waffles can be enjoyed akin to a traditional waffle breakfast, or those cavities can be used for special fillings. In Hong Kong, you will often see vendors serving an egg waffle in the form of an ice cream cone, topped with foodstuffs as delicious as whipped cream, fresh fruit, and chocolate.

In the past decade or so, novelty waffles have become increasingly popular. For example, you can get waffles made with the shape of pretty much any Disney character. Probably the weirdest waffle maker I've seen produces mini vehicles as its output: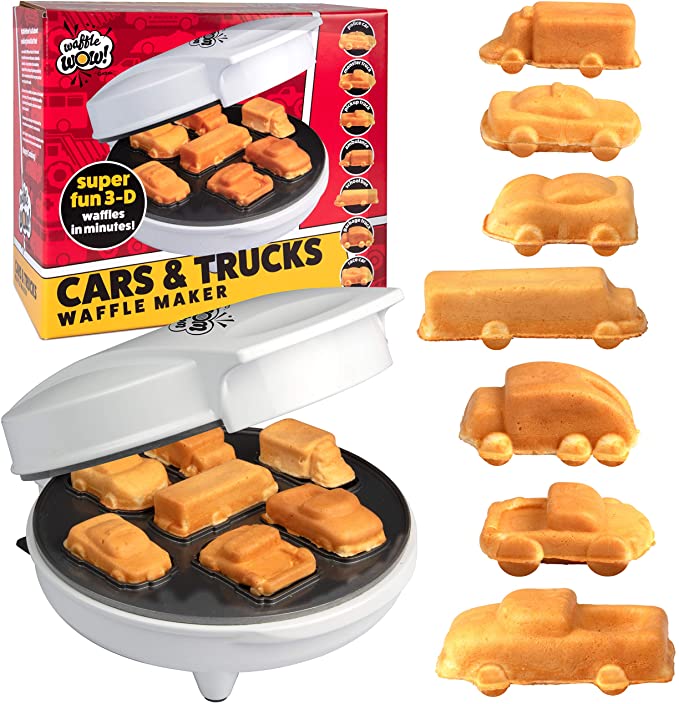 Car Mini Waffle Maker – Make 7 Fun, Different Race Cars, Trucks, and Automobile Vehicle Shaped Pancakes – Electric Non-Stick Pan Cake Kid's Waffler Iron — $52.95
All these gimmicks aside, it is time to embrace the traditional. Hong Kong's bubble waffle makers traces its origins to the 1950s, back when the Fragrant Harbor was the way it was depicted in "Love Is a Many-Splendored Thing." Life may have been simpler then, but the waffles were no less tasty.
Make Bonsai Trees Your Next Pandemic Hobby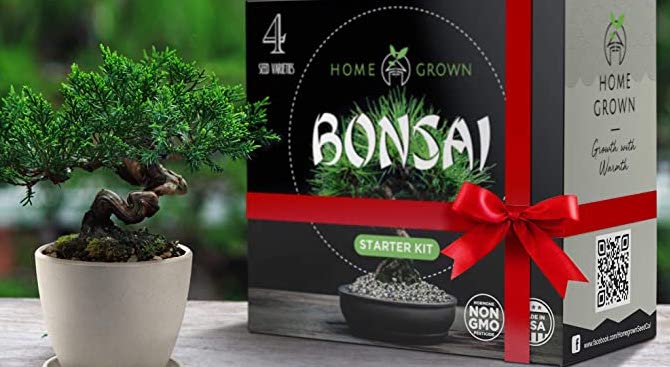 Life has been on hold for a year now, and although vaccines have been made available, there is little indication that things are set to return to normal anytime soon. In this time away from the real world, many people have tried to improve themselves, taking up new hobbies or trying to master new skills that could help them the rest of their lives. That's why TikTok is awash with cooking and baking videos. (The singing and dancing were always present.)
If you read around the Internet, you will find all sorts of pastimes folks have taken up in the past year. Some are learning an instrument, some are learning golf, some are even learning a new language. One hobby that I have not seen much of, however, is bonsai.
Bonsai is the Japanese art of growing miniature trees. Looking around my dreary home office recently, it occurred to me that I could use a succulent to "green up" my environs. But then, if I am to get a plant for my desk, why not go for something a little more fulfilling than what would amount to a fancy paperweight?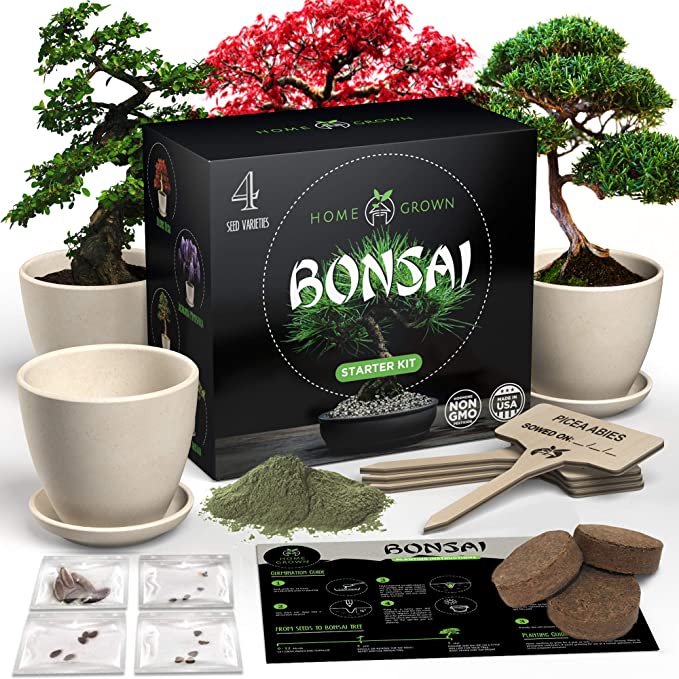 HOME GROWN Bonsai Tree Kit. Bonsai Tree Starter Kit with 4 Seeds Types, incl. Purple Bonsai Tree! Indoor Growing Plant Gifts for Moms Who Have Everything, Seed Starter Kit for Kids, DIY Adult Crafts — $34.95
I turned to the Everything Store to find a bonsai kit for beginners. What I found surprised me. Out of all the options, none of them had particularly high customer ratings. The $35 starter kit pictured above, for example, was rated by over 1,000 people, amounting to a paltry 4.2 stars. And that was one of the more highly touted ones!
After reading the reviews, however, it all became clear. Although most reviewers gave it a perfect 5 stars, some of the people who had purchased the kit were salty. Why? Well, turns out they weren't very good at growing bonsai trees. They blamed a defective product for their apparent lack of skill or commitment (or both).
Part of taking up a hobby, any hobby, involves the process of going from being terrible at it to at least being serviceable. It is not the seeds' fault if your first attempt at bonsai did not result in a gorgeous bit of Japanese flora. That's like giving the digital piano I bought a bad review because I am not able to play Beethoven on it. Instead of wasting my time complaining on Amazon, I think I'll just go and practice.
Hopefully, putting it into perspective has assuaged your fears, and if you are looking for something to do, you can take up bonsai without fear of failure. It is certainly an economical hobby: at less than $35 for four seed varieties, you are more than able to try, try again until you get it right.
Where To Get A Practical, Affordable Desk For Your Home Office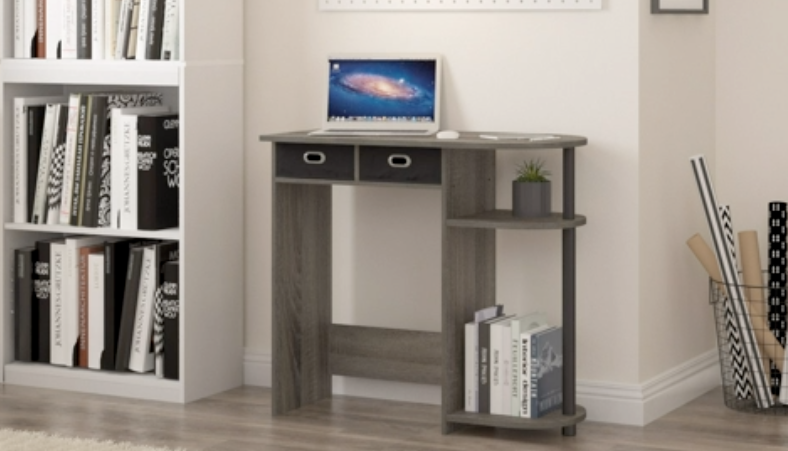 After nearly a year, most people are still working from home, and many schools are still conducting their classes virtually. None of us saw it coming. (You know, except for the scientists that tried to warn us years ago, but tomato, tomahto.)
Regardless of whether we should have expected it, absolutely no one was prepared in the slightest for the catastrophic impact of COVID-19. I, for one, was most definitely not prepared for the abrupt worldwide transition into hermit mode. I was still a college student when the pandemic single-handedly took over all our lives. I didn't even have my own desk! I had a kitchen table that I made do with, but knowing I'd be spending the rest of eternity in my apartment, I realized had to get a desk of my own.
Finding a desk was something of a challenge for me. It had to be affordable, small enough to fit into my shoebox of a bedroom, and match the already already mix-matched furniture presented somewhat of a challenge for me. It had to be affordable, small enough to fit into my shoebox of a bedroom, and match the varied assemblage of furniture I already owned. Surprise, surprise, it was the almighty Amazon that came to my rescue. After days of shopping (online, of course), I ended up buying the French Oak Gray-colored FURINNO Econ Multipurpose Home Office Desk on Amazon for $70.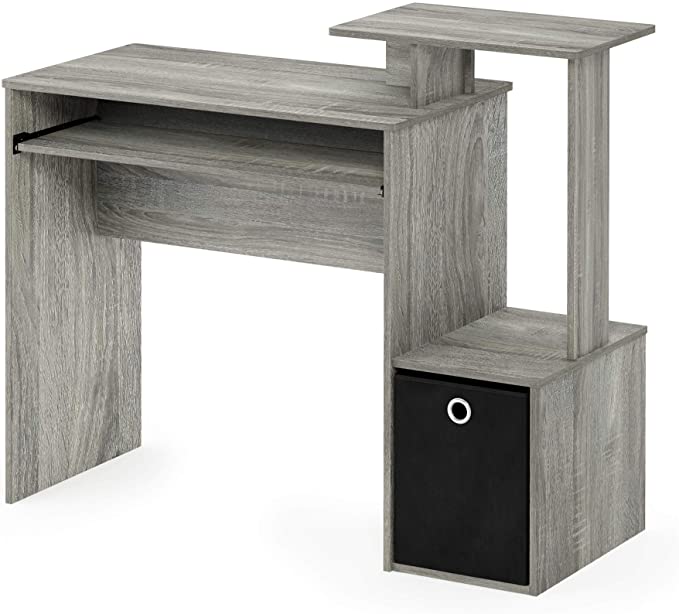 FURINNO Econ Multipurpose Home Office Computer Writing Desk, French Oak Grey currently on sale for $45.33
This desk comes in six different colors. And if you like what you see, the French Oak Gray version is now selling for just $45.
You can tell by the price that this isn't some high-quality luxurious desk, but it most certainly gets the job done. It is very suitable for teenagers, young adults, and your run-of-the-mill, overworked minimalist. My only major complaint is that it's not as sturdy as I had wanted, but I knew that before I made the purchase (always read the reviews!). Anyway, I really only notice it when I'm writing. It was also somewhat confusing to put together, or at least that's what my brother said…
Other than that, this desk has certainly fulfilled its purpose and, honestly, exceeded my expectations. It provides me not only with a nice space to do my work, but also with ample room to put my collection of random objects that would otherwise have been stashed in a closet somewhere.
I do want to note that if you have desktop computers—specifically more than one—unfortunately, this desk is not for you. As you can see from the pictures, the desktop itself is primarily designed for a laptop or small computer. Overall, I think it's a great desk. I've been using it for going on eight months now, and I couldn't be more satisfied with my purchase.
These Whiskey Decanters Belong On Every Valentine Gift List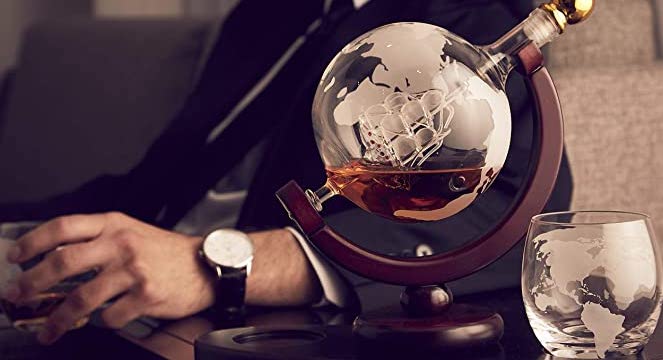 When you spend as much time each day scouring the product review sites as we do, you know that right now everybody is writing about the same thing: Valentine's Day gifts.
If you've been lucky enough to avoid this year's slate of quasi-romantic products this year, you are not missing much. This year's lists of Valentine's Day gift ideas for him and for her are as uninspired as ever. In fact, in some places it looks like they just reused the same list from 2020. You would think, given the way things are in the world right now, that writers would have ample time on their hands to think up something new.
Let's take a look at the "for him" Valentine's Day gift lists. Out of all the products that frequently pop up, only one is actually something a guy would want. If you've read the lists, I'm sure you've seen it. I am talking about this gorgeous globe whiskey decanter set: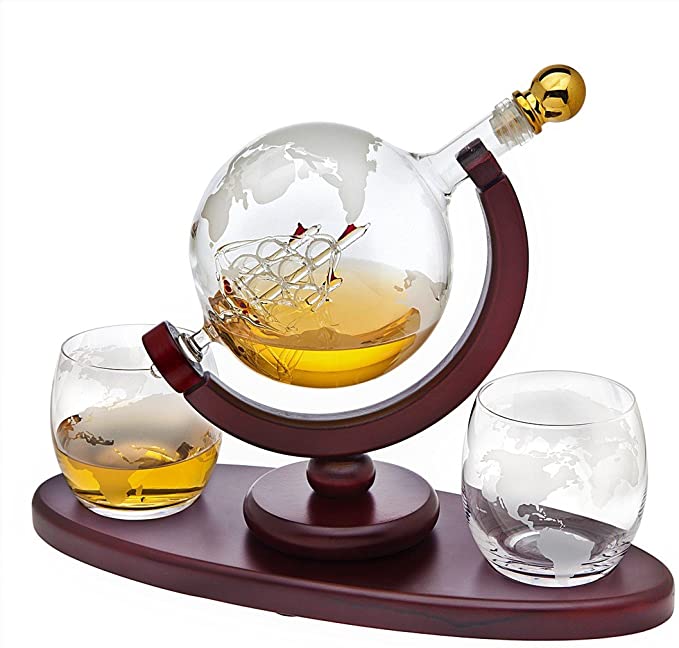 Whiskey Decanter Globe Set with 2 Etched Globe Whisky Glasses – for Liquor, Scotch, Bourbon, Vodka – 850ml — $89.95
Honestly, this thing is so cool. At a time when travel is strictly limited if not outright prohibited, this decanter conjures up remembrances of the good old days, of globetrotting and exploration. Depending on your attitude, it could even serve as an icon of hope: Some day you will once again be able to traverse this great big Earth.
The only thing keeping this decanter from being the acme of all possible Valentine's Day gifts is another decanter that pops up on Amazon as a "similar product." It is just as cool, if not cooler. It is shaped like a rifle: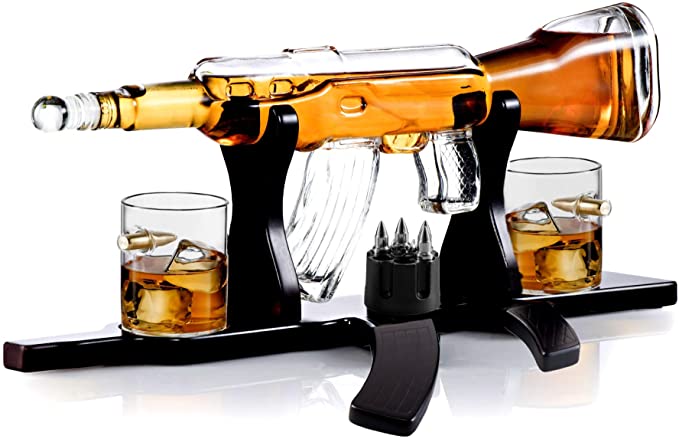 Whiskey Decanter Set + 2 Whisky Glasses on Rich Wood Classic Mahogany Base Tray with Chilling Stones Gift Packaging – Whiskey Dispenser for Liquor Scotch Bourbon — $109.95
Don't over look the bullet-shaped chilling stones it comes with. When a woman gets you a rifle-shaped decanter for Valentine's Day, you marry her. I am not sure what the other editors are missing; this one should be on all the Valentine's Day lists. The only problem is the noted mercurial nature of Amazon—who knows how long "the Everything Store" will allow firearm-related products on its pages? That's even more reason to buy it now, while you still can.