Toy Dyson Vacuum Is Weirdly Super Popular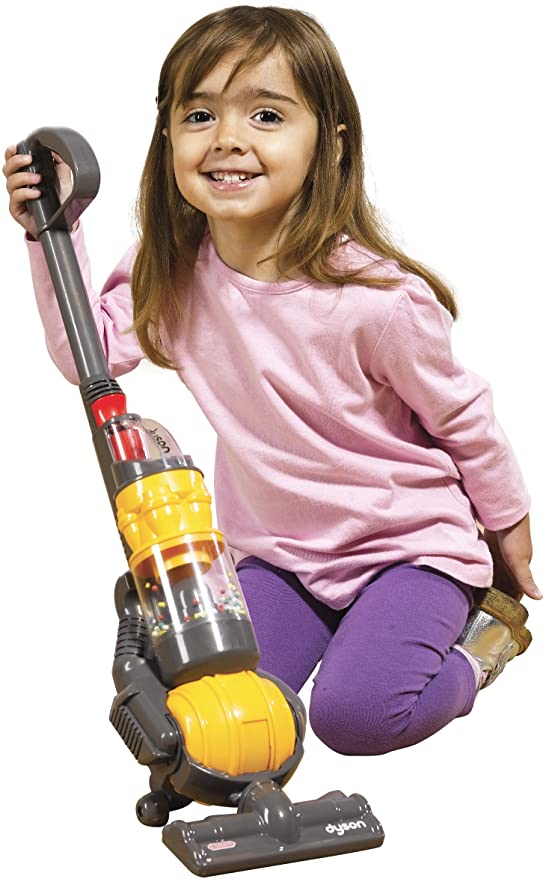 Currently, the #1 bestselling item in Amazon's "Toys & Games" is a miniature Dyson vacuum.
It is incredibly popular, a truth evidenced not only by sales volume but also by nearly 30,000 reviews, most of which give the tiny household cleaner a full 5-stars.

Casdon – Dyson Ball Vacuum TOY VACUUM with working suction and sounds, 2 lbs, Grey/Yellow/Multicolor — $22.49
I am of two minds here.
On the one hand, I think it is refreshing to see a trend in children's toys that does not involve screens. So much "education" these days involves sticking an iPad in kids' hands, and there is no telling how bad that is for their development. Vacuuming, on the other hand, involves actual movement. It can't be done while sitting on the couch. Furthermore, it is practical, since it is something your kids will have do for the rest of their lives.
On the other hand, really? Vacuum cleaners? It is summertime! Kids should be in the backyard playing T-ball or running through slip-and-slides. There will be plenty of time for the kids to vacuum once they hit adulthood.
For those of you who, like me, wonder why kids would be interested in a vacuum cleaner in the first place, I recommend checking out the review section. I do not have children, so I cannot vouch for this, but there seem to be two general reactions to vacuums among the little ones—fascination and fear. It just so happens that this mini Dyson is a suitable toy for both!
With regards to the children who love vacuum cleaners (which apparently many do), then this needs no explanation. Of course they would enjoy playing with one of their own! But even if your children quake in fear at the mere thought of the household cleaning device, they could still benefit from having their own kid-sized version. See, apparently the toy Dyson has helped many such children overcome these fears by familiarizing them with the appliance and by teaching them that vacuum cleaners are harmless tools as opposed to rapacious robots.
If you are actually considering getting this toy for your kiddos, you should know that the little vacuum cleaner (made by a brand called Casdon) does in fact work as a regular-sized vacuum cleaner would. It really picks up dirt, and it has the famous "twist & turn" motion of the real Dyson Ball. Because of this, maybe you can use this to turn vacuuming into a "gateway chore," so to speak. If housecleaning can be presented as fun at a young age, it is going to save you a lot of hassle come later years. Who knows, your kid might even thank you in the long run.
2022 Holiday Gift Guide For Her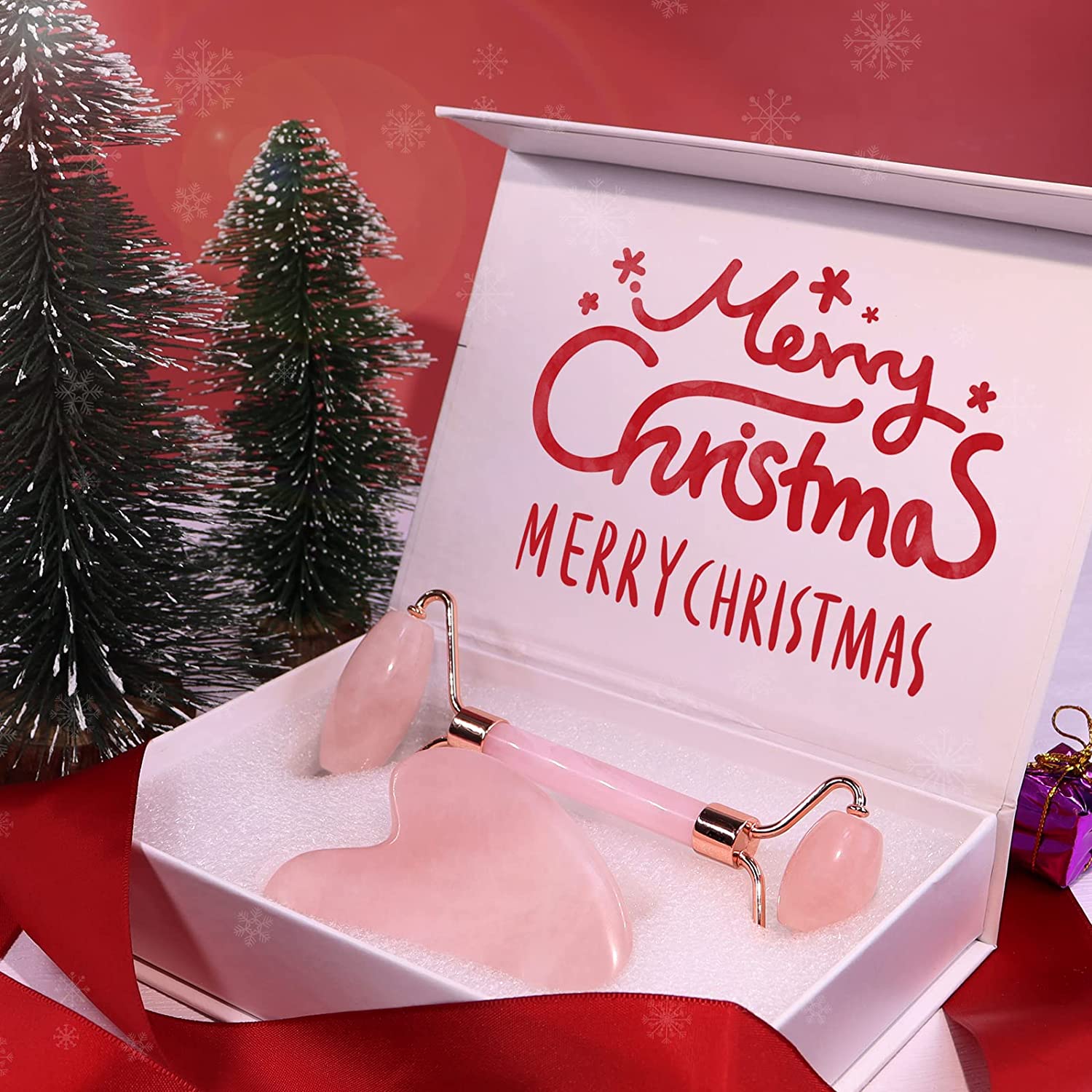 When it comes to shopping for your best friend, mom, girlfriend, or any other leading lady in your circle, we've got you covered. Shop the best gift ideas for women with this holiday gift guide. All products are available on Amazon!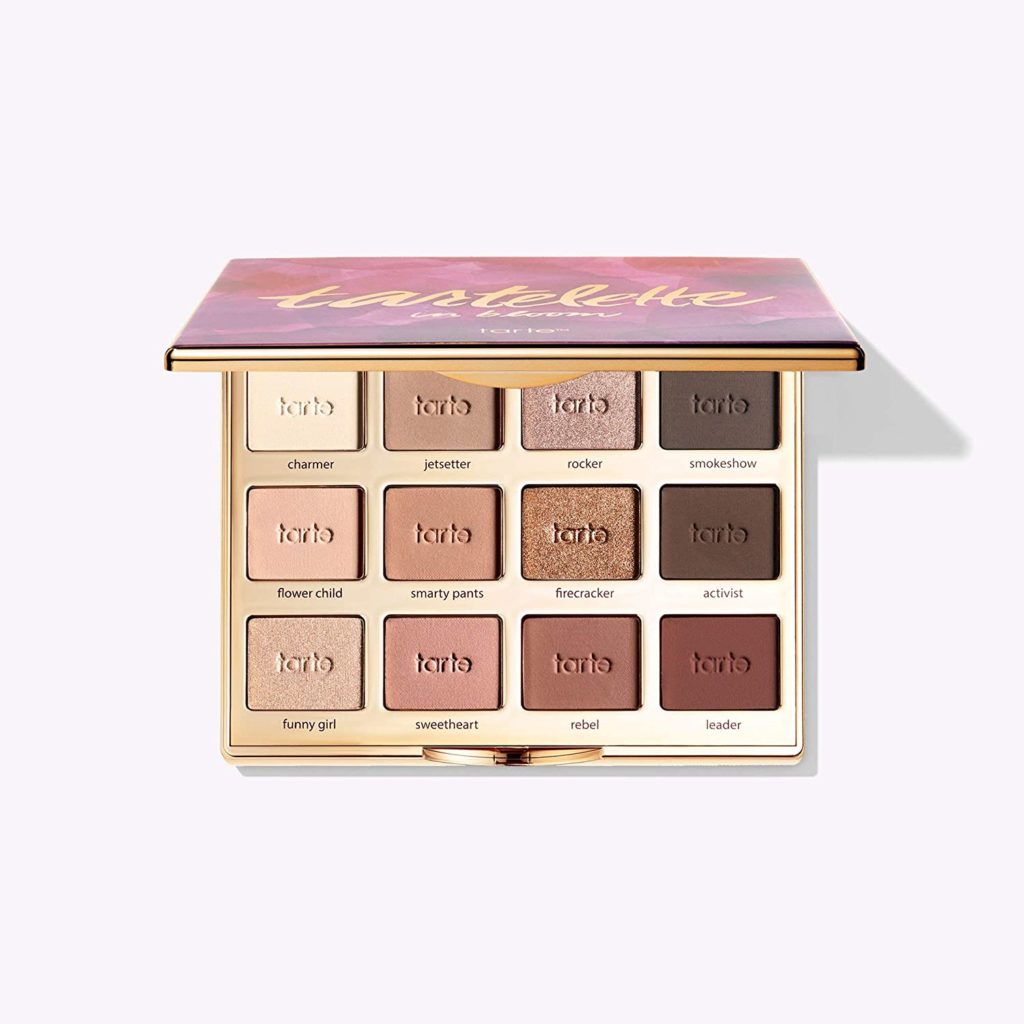 Tarte Tartelette In Bloom Clay Eyeshadow Palette — $41.69
Surprise the makeup enthusiast in your life with this beautiful neutral eyeshadow palette.
UGG Women's Maxi Curly Platform Slipper — $129.95
Cozy up with these UGG sherpa slippers that will keep you warm all winter long.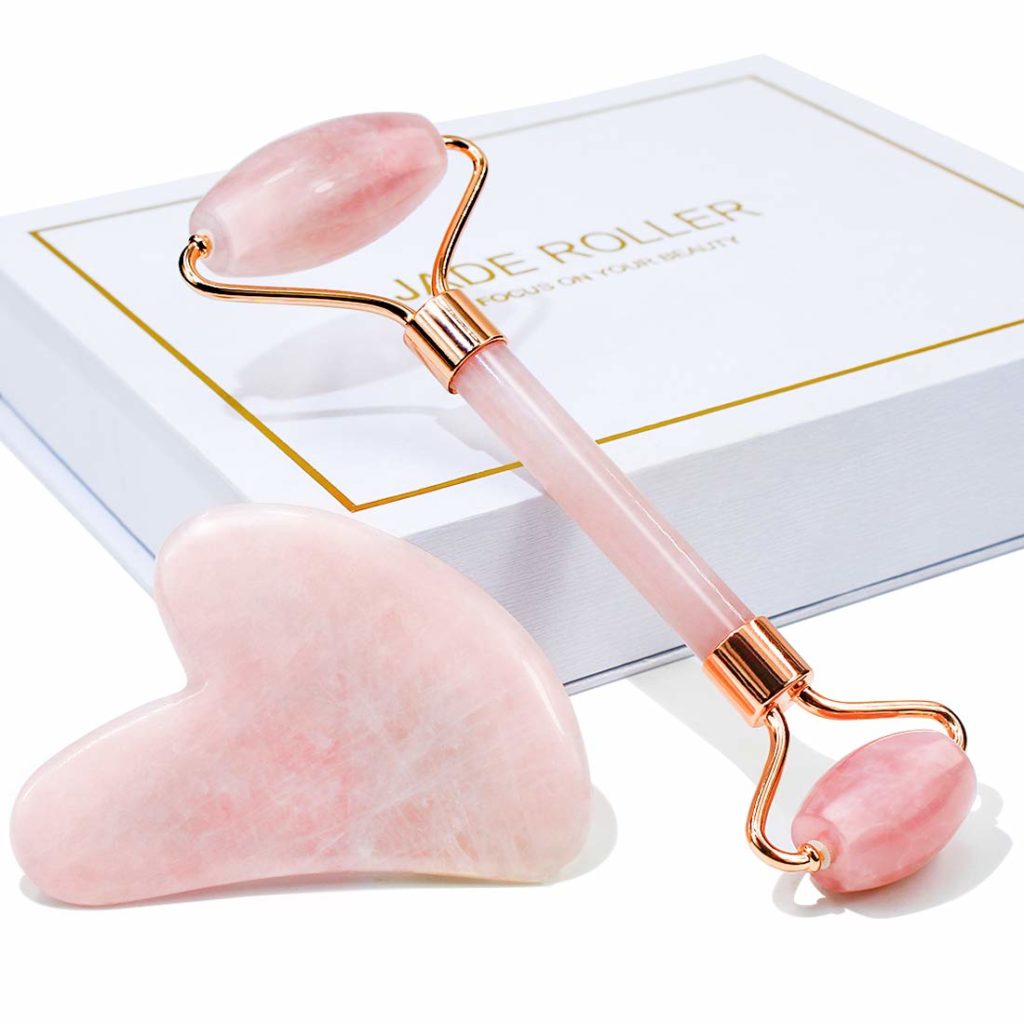 Jade Roller & Gua Sha, Face Roller, Facial Beauty Roller Skin Care Tools, BAIMEI Rose Quartz Massager for Face, Eyes, Neck, Body Muscle Relaxing and Relieve Fine Lines and Wrinkles — $16.99
Give the gift of glowing skin with this perfect addition to your skincare routine.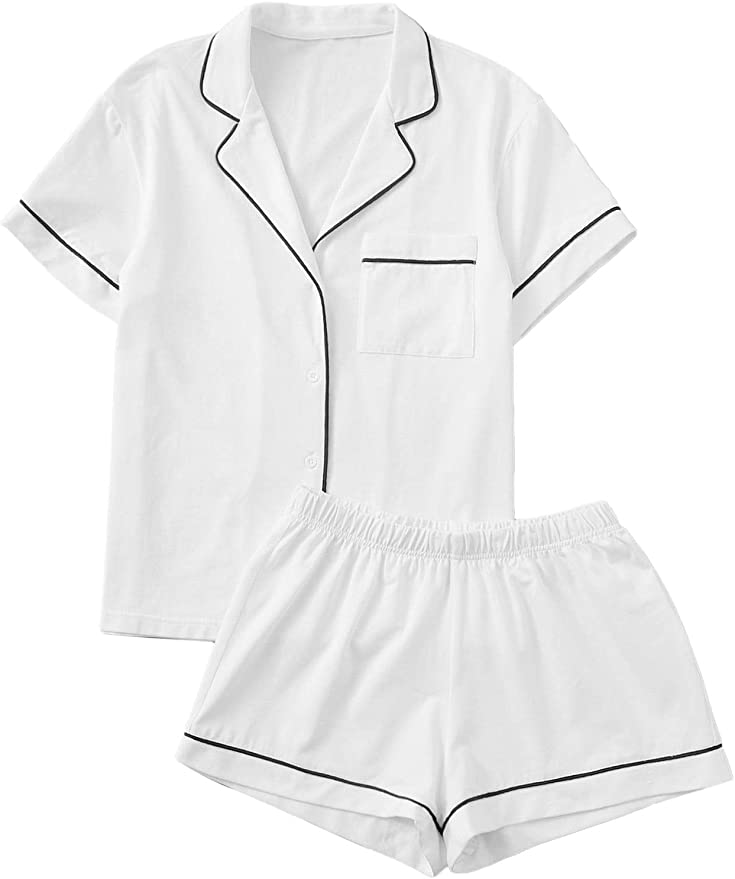 Floerns Women's Notch Collar Short Sleeve Sleepwear Two Piece Pajama Set — $31.99
Comfortable sleep set that is cozy and cute.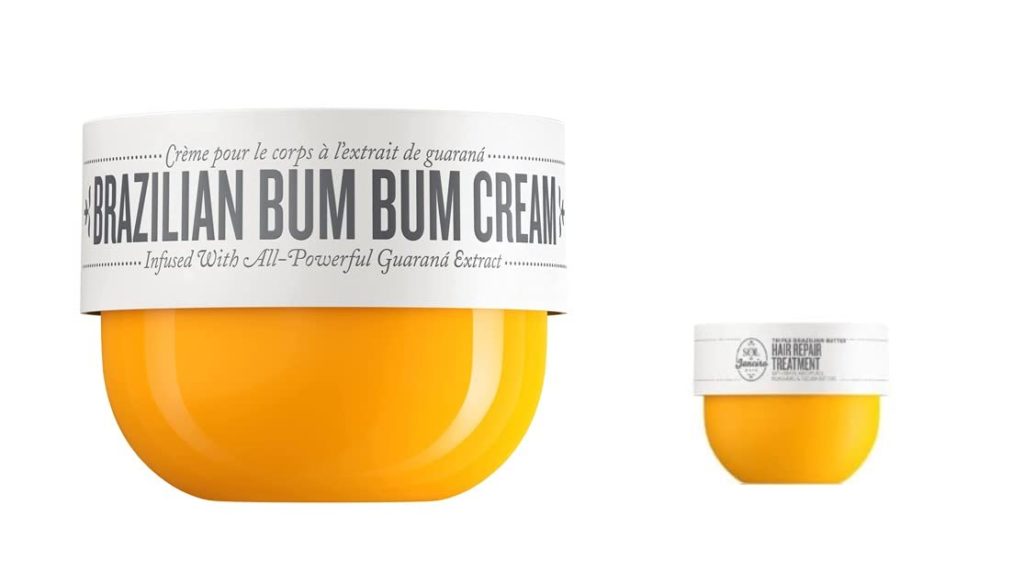 SOL DE JANEIRO Bum Bum Cream and Mini Hair Mask Bundle — $48
A moisturizing lotion that rejuvenates the skin during the dry winter months.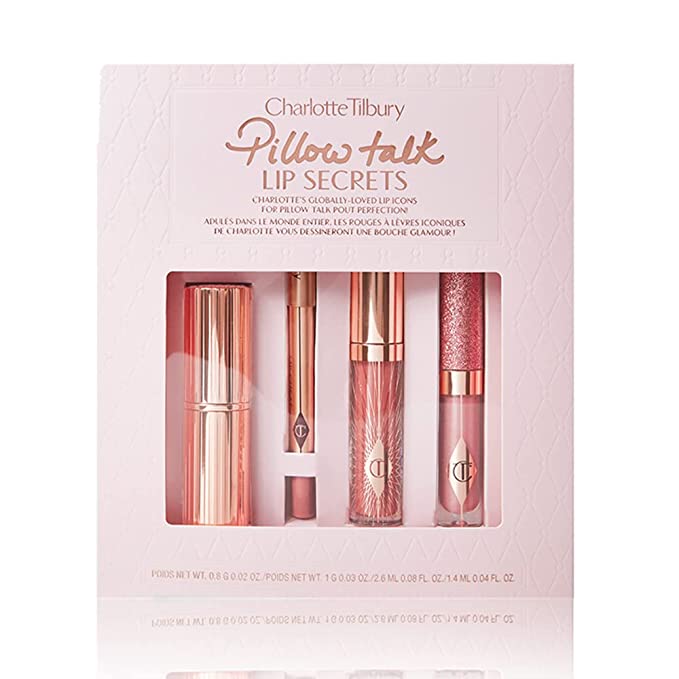 Charlotte Tilbury Pillow Talk Lip Secrets holiday Set – Matte Revolution Lipstick Full Size, Lip Cheat Liner, Collagen Lip Bath Plumper, Jewel Lips Lip Gloss — $89.96
Give the gift of this Pillow Talk icons set. Includes four favorite lip secrets from the collection.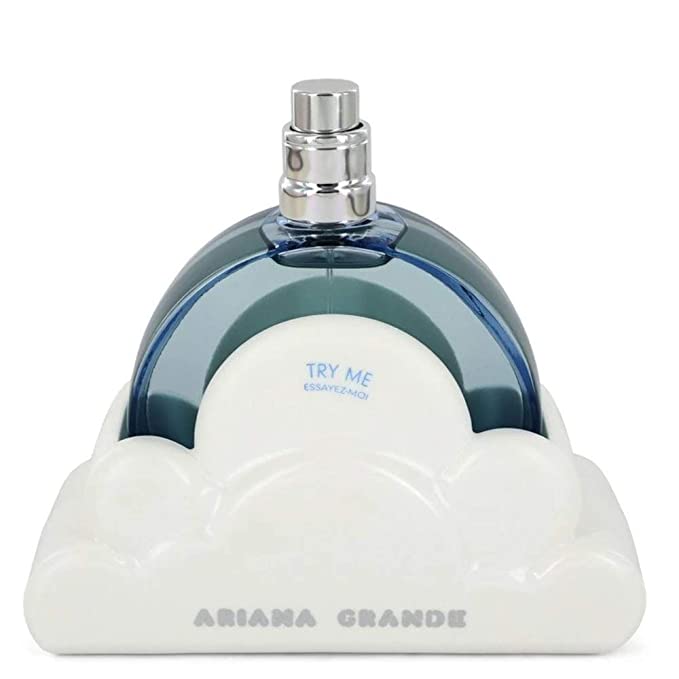 CLOUD by ARIANA GRANDE — $56.99
Like an airy dream, Ariana Grande Cloud is a creamy, soft and luxurious perfume with a high-class scent. Fresh and uplifting bergamot orange, rich lavender and juicy pear create a bright opening.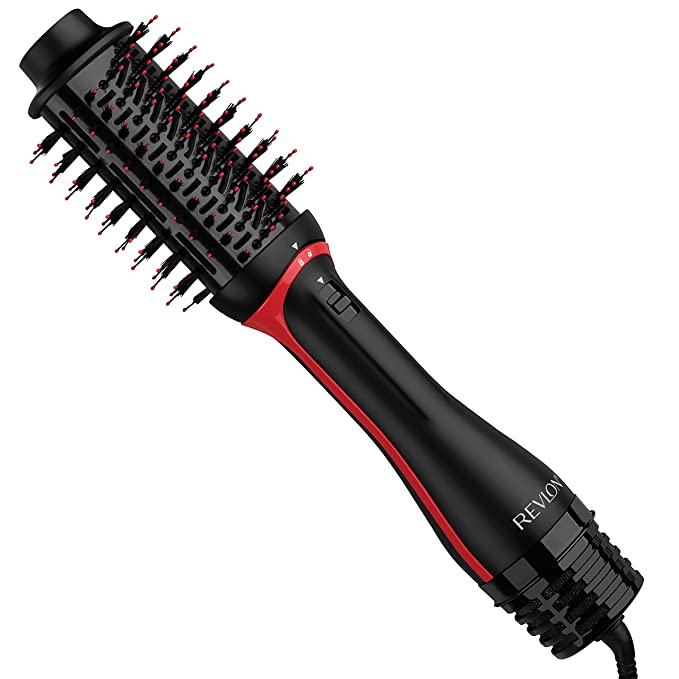 REVLON One-Step Volumizer PLUS 2.0 Hair Dryer and Hot Air Brush, Black — $42.74
A hair product any beauty buff would love.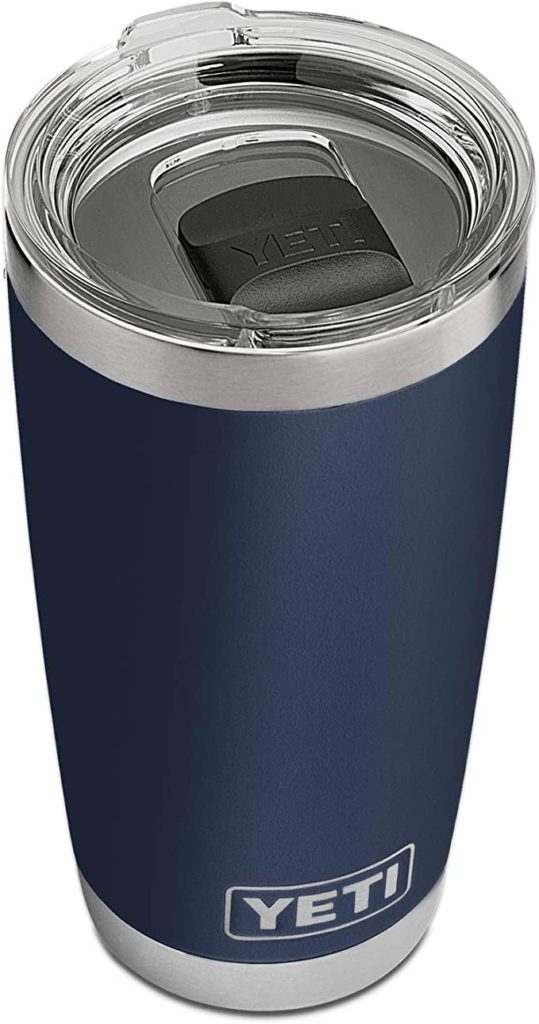 YETI Rambler 20 oz Stainless Steel Vacuum Insulated Tumbler w/MagSlider Lid — $35
An ideal gift for a girl who's always on the go!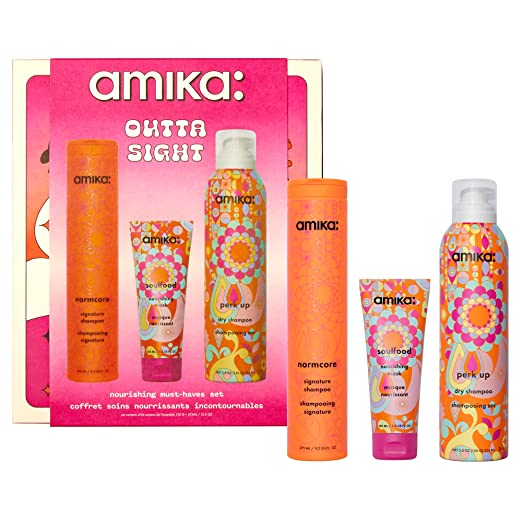 amika Outta Sight Nourishing Must-Haves Set — $47
These must-haves are essential for every step of your hair care routine. Cleanse with normcore signature shampoo, moisturize with the nourishing mask, and refresh your style with perk up dry shampoo.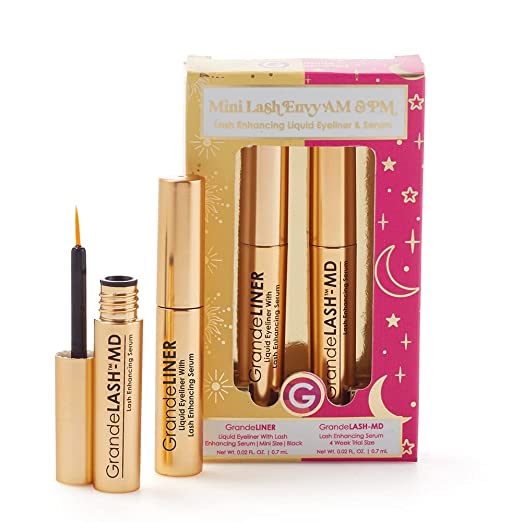 Grande Cosmetics Lash Envy AM/PM Mini Set — $26
This lash enhancing liquid eyeliner and serum promote the appearance of longer looking lashes.
MakeUp Eraser, 7-Day Set, Erase All Makeup With Just Water, Including Waterproof Mascara, Eyeliner, Foundation, Lipstick, and More — $25
A great stocking stuffer and always an everyday must-have.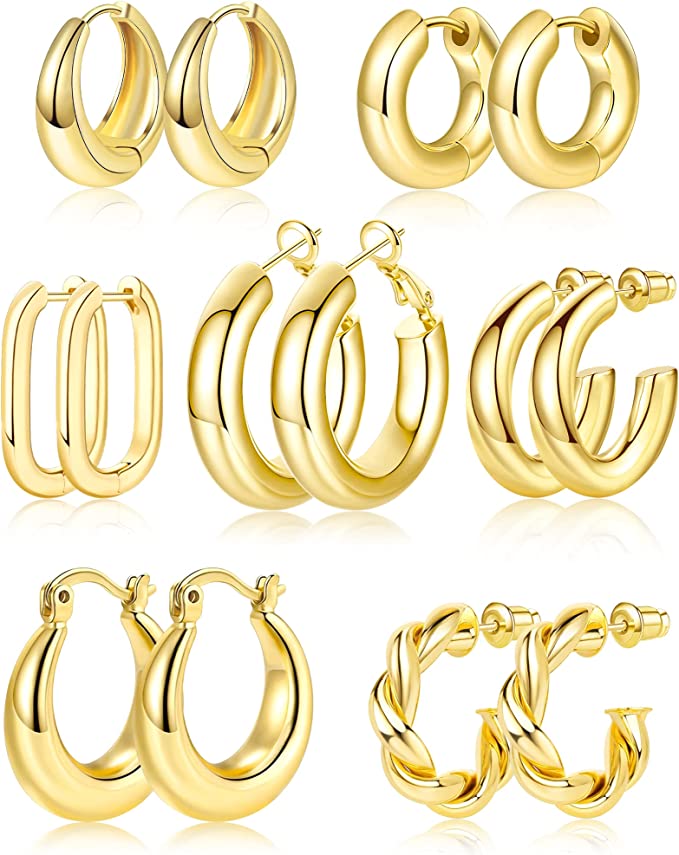 Adoyi 7 Pairs Gold Hoop Earrings Set for Women Chunky Gold Hoops Twisted Huggie Hoop Earrings 14K Gold Plated for Girls Gift Lightweight — $15.98
You can never go wrong with a good pair of earrings, let alone at this price!
At $9, This Silly Plush Turkey Hat Is A Must-Own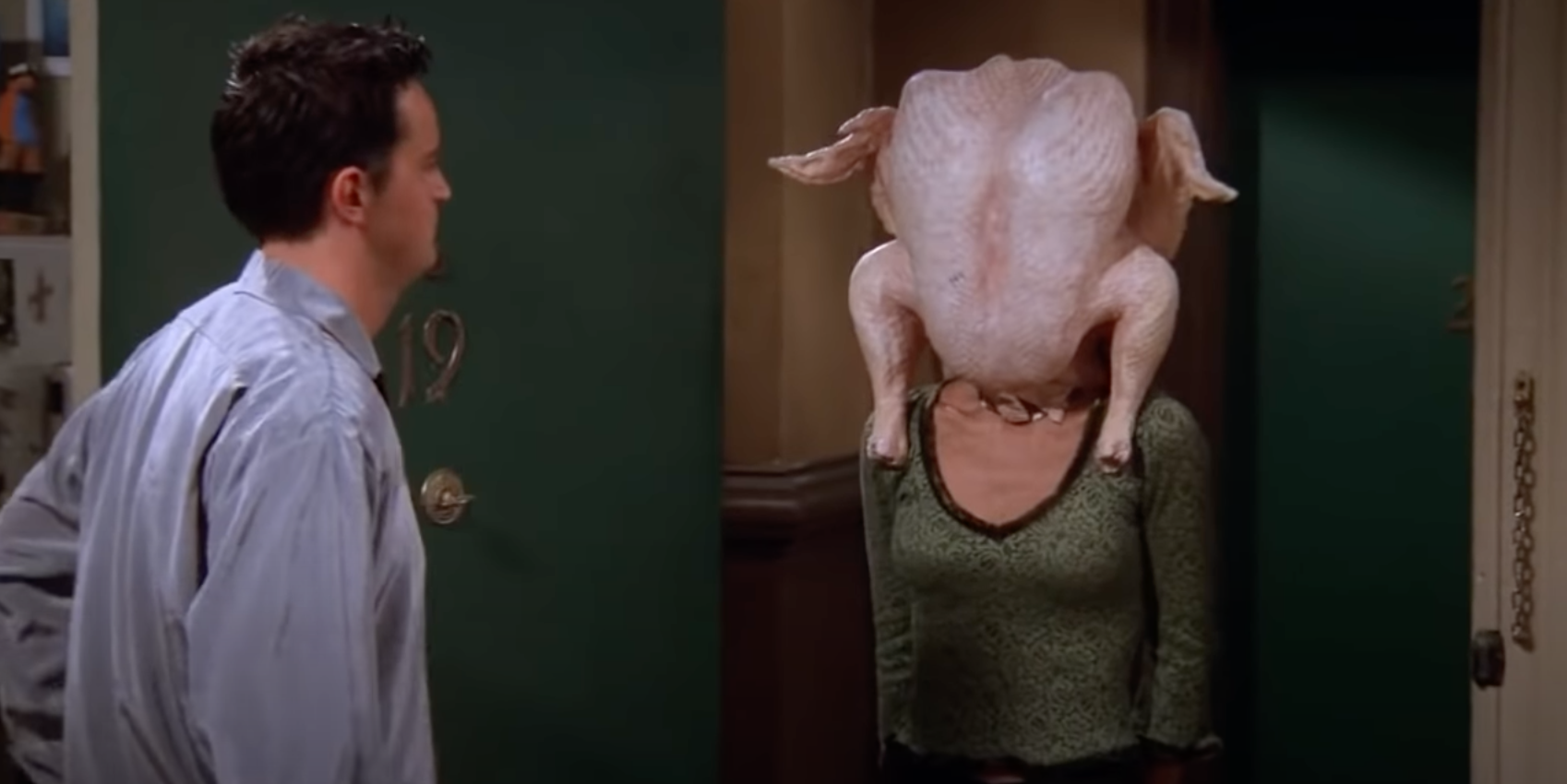 In 2022, Santa hats are out. Silly turkey hats are in.
I was on Amazon looking for things to do over Thanksgiving with relatives (eventually landing on the brand new game Christmas Categories) when I came across this: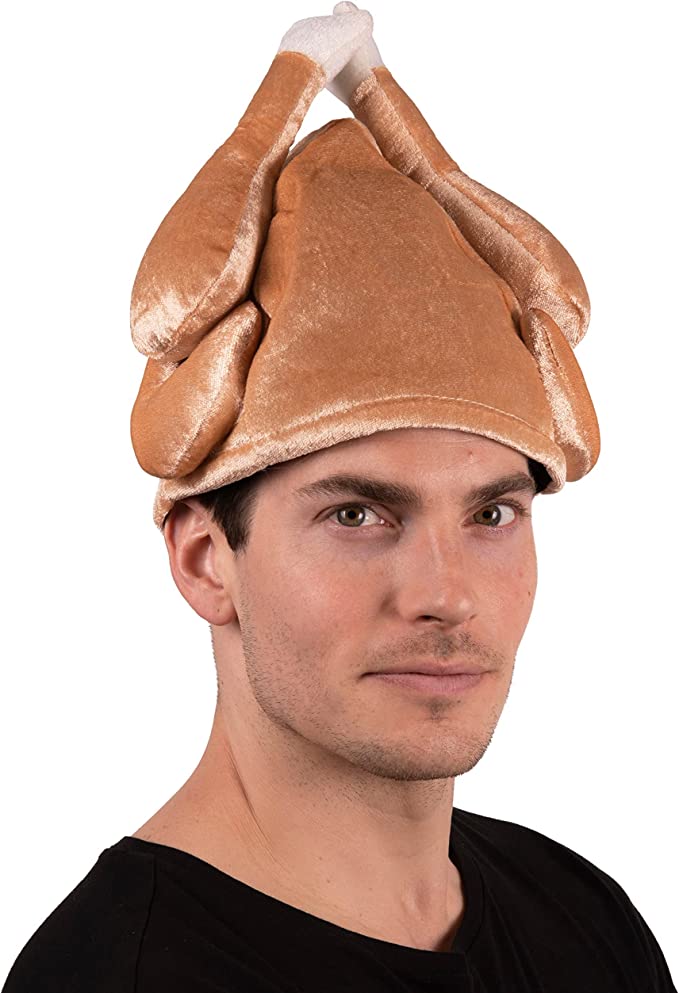 Kangaroo Plush Thanksgiving Day Roasted Turkey Hat Tan — $8.95
My first thought was that it creates the perfect opportunity for someone in the family to recreate the classic Monica turkey head scene from Friends: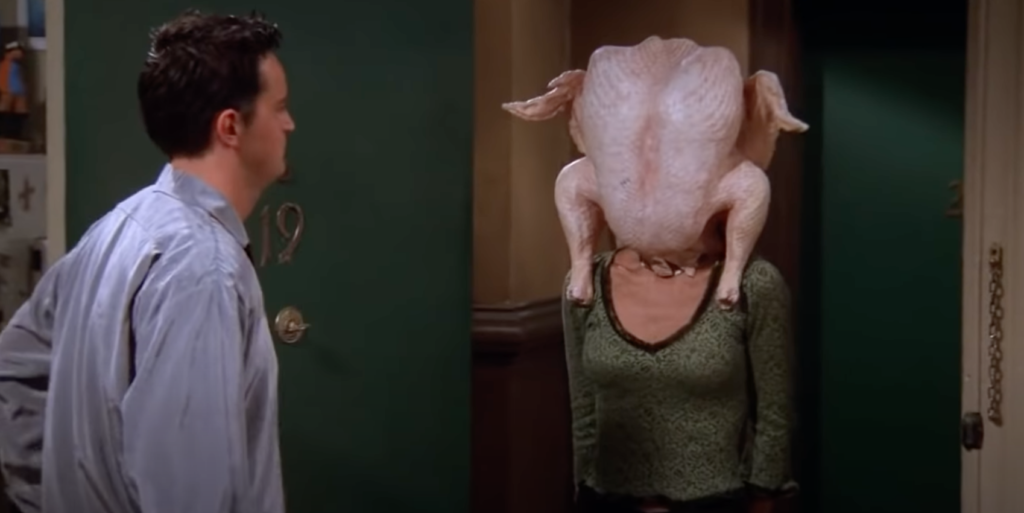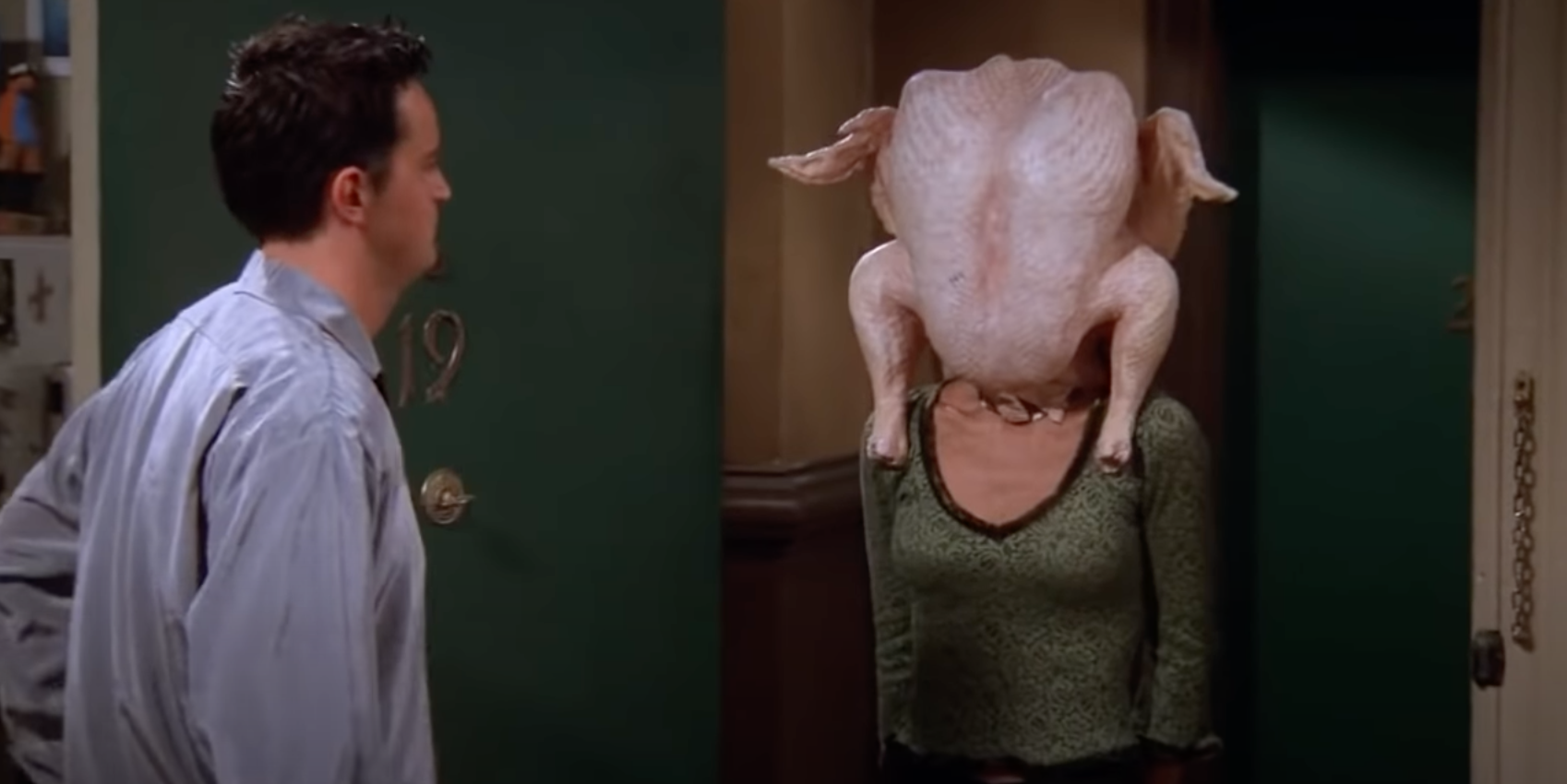 Then I realized that there are many ways you can have fun with the turkey hat Thanksgiving. When you play games, you can decide in advance that the loser has to wear the turkey hat. Or perhaps you can start a tradition that whoever carves the turkey each year gets to wear the turkey hat. The possibilities are endless!
No matter how you are spending the holiday this year (with funny turkey hat, or sans funny turkey hat), the We Know Products team wishes you a very happy Thanksgiving!
Keep Comfort Within Arm's Reach With NAIPO's New Handheld Massager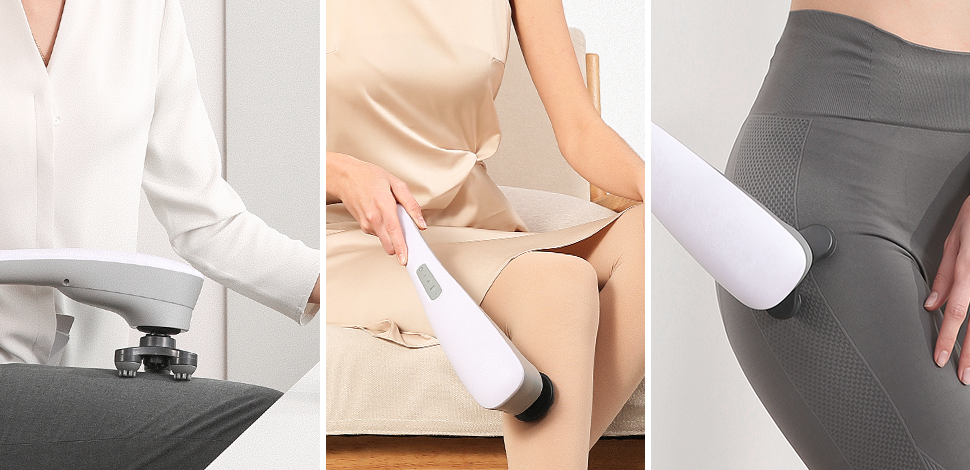 If you go on Amazon and search for "handheld massager," you will find dozens and dozens of clones of the same $100 massage gun. My immediate reaction upon seeing this was that there is no longer any innovation in the massager industry. Instead of actually investing in R&D to come up with more advanced ways to help customers, massager companies seem content to copy one another and compete on price.
One company gives me hope. That company is NAIPO, a well-known massager brand whose stated mission is to help people all over the world "Find Well-being." NAIPO's latest handheld massager features a brand new design that provides added value for the user. While it is still a percussion massager, its sleek comfort-grip handle grants access to otherwise inaccessible areas of the body. It also features 5 interchangeable massager heads so that you are able to treat each acupuncture point with the best possible massage.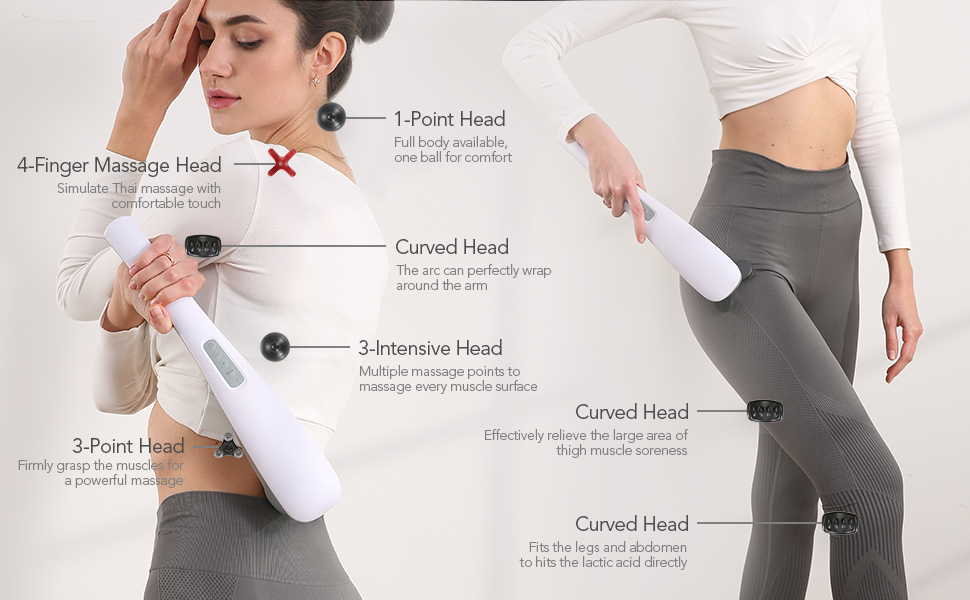 This attention to detail creates a truly customizable experience. After a workout or just a long day at work, you can choose from 5 different speed levels and 5 different working modes, from gentle relaxation to vigorous, deep-tissue massage. By virtue of the extended front grip, you can give exactly the right type of massage to previously neglected muscles all over your body.
A common complaint about percussion massagers is the noise level that can make it awkward or even impossible to use in public. The new NAIPO handheld massager is different. Unlike its competitors, it provides amazing results with only a single massage head. This has the twin effect of reducing noise levels and making it lighter and therefore less unwieldy, a huge plus especially for older users.
The NAIPO XF-5120 handheld massager will be available for purchase soon, and at $52.99 it is inarguably cheaper than similar products on the market. You get your very own either at NAIPO's own storefront on naipocare.com or on Walmart.com. Stay tuned for more updates!