You'll Never Believe What The Bestselling 'Toys' On Amazon Are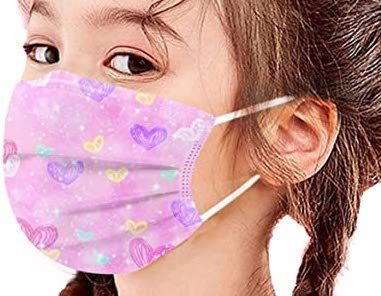 We frequently cover the popular products in Amazon's "Toys & Games" category. We think it is important that parents know in advance what their kids are liable to start begging for at any moment. All these months later, some toys that we covered, such as the plushie octopus and the "fidget bubble pop" continue to sell. It is perhaps because we are so in tune with what is typically popular in this category that make the current trends so worrisome. Instead of a fun item made for a child's amusement, the #1 bestselling product right now is a pack of disposable face masks in pastel colors. A pack of plain black masks is in the #3 spot.
Obviously, our readers don't come to We Know Products for public health commentary, but it is impossible to view this as anything other than deeply depressing. Here we are in, well into year two of the COVID-19 pandemic, and parents are more likely to buy cheap throwaway masks than anything that could actually be construed as a "toy" or a "game."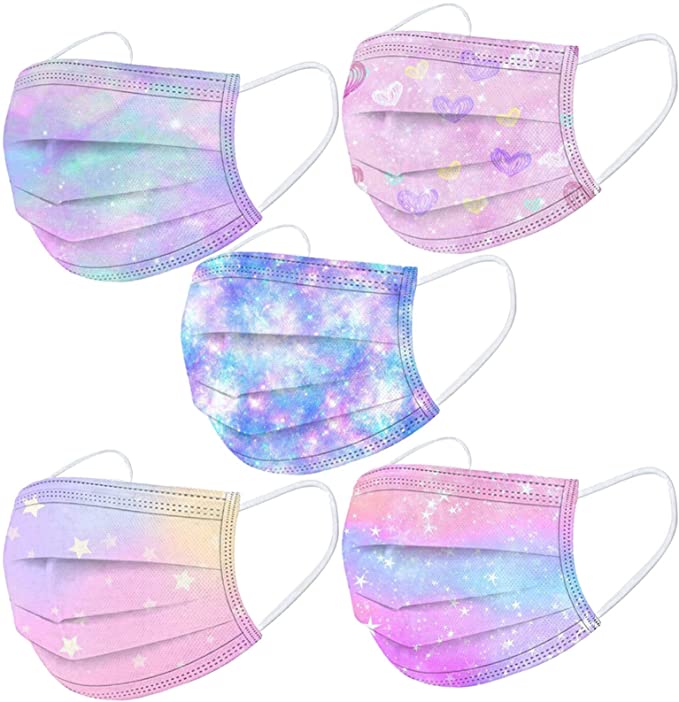 AIHOU 50PCS Kids Disposable Face Mask Childrens 3Ply Earloop Protective Breathable Kids Face Mask Boys Girls Outdoor School — $10.39
What a sad state of affairs. It is even sadder when you consider the fact that Amazon put Toys "R" Us out of business, so to the extent that people are buying toys, they are buying them on Amazon.
With the new school year starting in the next few weeks, parents seem to be scrambling to comply with the new mask mandates for children, which have come seemingly out of the blue ever since the malicious Delta variant began to rear its ugly head.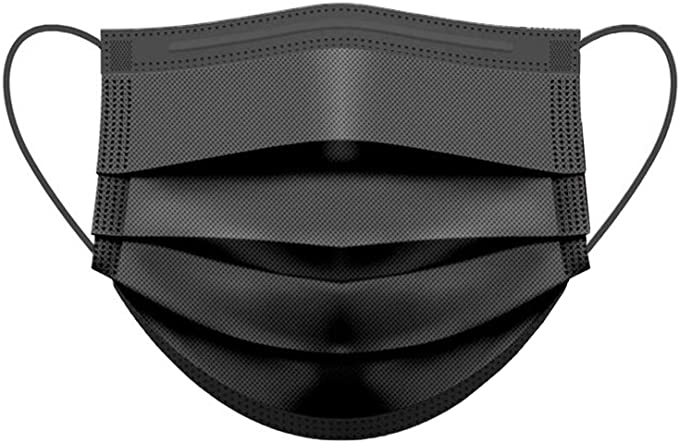 50Pcs Kids Face Mask Disposable 3 Ply Safety Face Mask,4-12 Children Face Mask (50 Pcs, Black) — $7.45
Folks, I am begging you, buy your kids some real toys! They don't even need to be anxiety-relieving toys like the squishies or bubble pop. Just get them something fun to take their minds off this never-ending coronavirus nightmare.
I know that is a difficult task given the fact that their friends faces will always be covered with the aforementioned masks, but it your duty as parents to do anything that you can to give your kids "normal" lives. Get them Legos, get them foam rocket launchers, get them Baby Yoda. Whatever you do, make sure they have more outlets for creativity and enjoyment than simply accessorizing their masks with their school outfits.
Take Your Wine And Cheese Outside With These Picnic Bags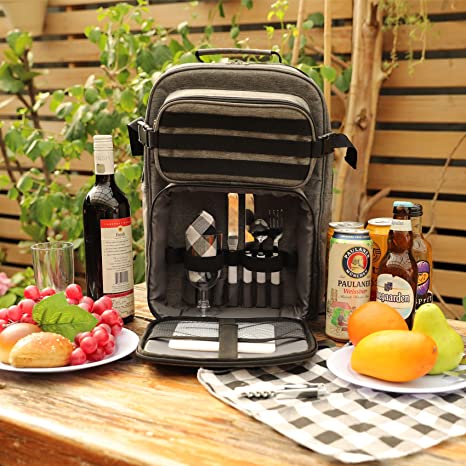 Welcome to March! We keep writing that the teasing nature of the weather is getting us excited for warmer temperatures; now the calendar is finally backing us up. Everyone seems to have the same idea, as evidenced by the fact that picnic bags are now trending products on Amazon. I can't be the only one excited to pack a lunch and a few bottles of wine to enjoy in the great outdoors.
If picnicking is also on your mind, here are some of the best picnic bags available on Amazon:
CleverMade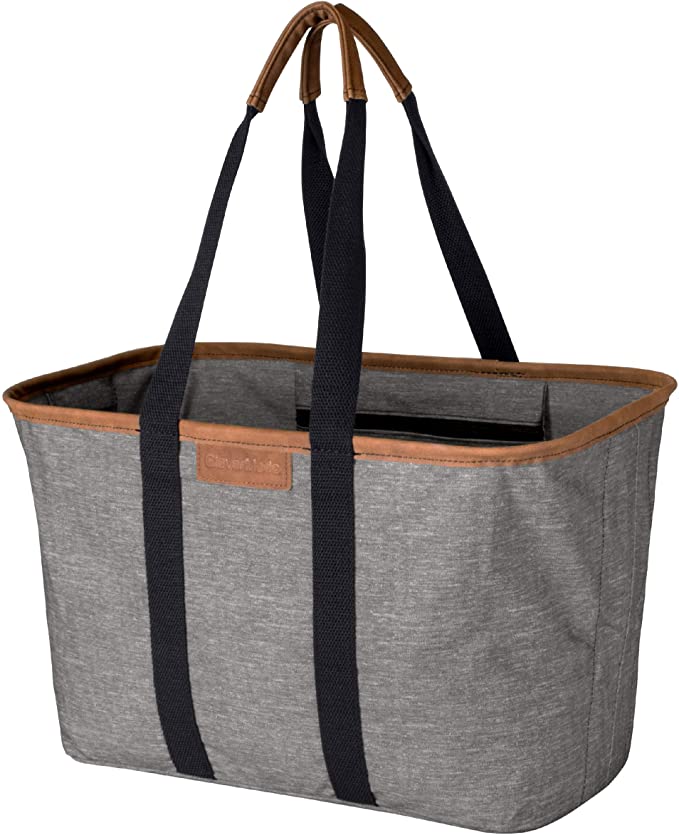 CleverMade 30L SnapBasket LUXE – Reusable Collapsible Durable Grocery Shopping Bag – Heavy Duty Large Structured Tote, Heather Grey — $38.08
If you are the type of person for whom simplicity and elegance are paramount, the CleverMade SnapBasket is for you. It collapses to be the size of a laptop sleeve, then opens up to contain up to 30 liters. Potential uses for this bag go far beyond the modest picnic—take it to work, to the grocery store, pretty much anywhere you need to carry things.
LEGACY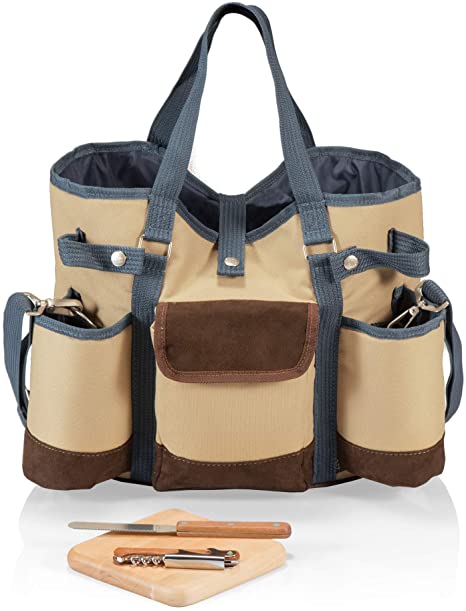 LEGACY – a Picnic Time Brand Country Cheese Service and Corkscrew Wine Tote Bag, 14″ x 12″ x 8″, Tan/Blue — $60.99
The LEGACY tote caught my eye for one simple reason: its twin insulated wine pouches. Although a bit pricier than most picnic bags, its quality and functionality make that price worth paying. Furthermore, it also comes with a hardwood cheeseboard, a cheese knife, and a corkscrew. If you invest in this one, you certainly will be preparing for a picnic.
Vogano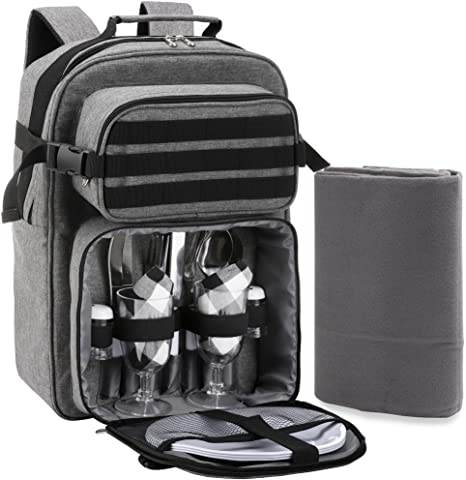 Vogano Picnic Backpack Cooler Bag for 2 Person Set with Insulated Compartment,Fleece Blanket,Cutlery Set,for Hiking Camping Tactical Outdoor — $52.99
There are picnic bags with space for wine bottles, then there are wine bottle bags with space for picnic food. The Vogano backpack falls in the latter category. It was so obviously created with wine drinkers in mind that it has front pouches specifically for storing wine glasses. In fact, it even comes with said wine glasses, as well as 2 table napkins, 2 stainless steel spoons, forks and knifes,1 cutting board, 1 butter knife, 1 bottle opener, and 1 pepper & salt shaker set.
Expersion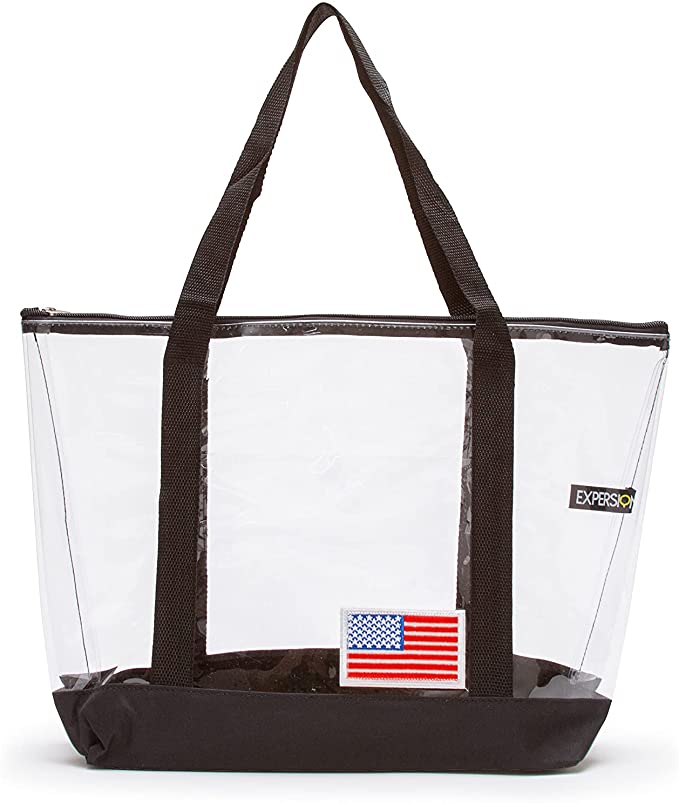 Clear American Flag Tote Bag — $14.99
If price is the most important factor in your decision-making process, then you can't beat this American flag tote bag from Expersion. It may not have the frills of the other bags on this list, but it has the added benefit of being vinyl, and it is therefore very easy to clean with a simple wipe.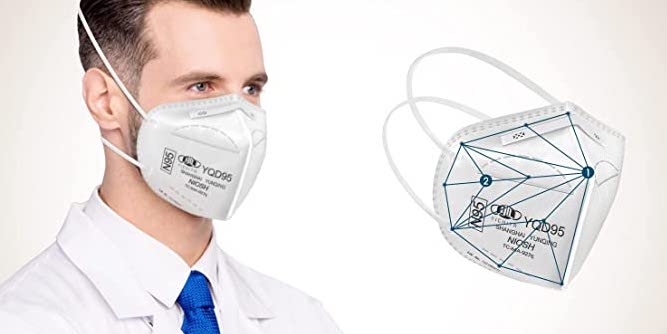 After nearly two years of hectoring its subjects over the need to wear cloth masks in any and all public spaces, the U.S. government now says that cloth masks are basically worthless. I wouldn't through out your cloth masks just yet—who knows when the guidance will change again—but you do need to procure other types of masks just to be safe. Airlines already banned gaiter and bandana masks, your cloth one may be next.
With that in mind, Biden administration announced that it will be sending N95 masks to pharmacies across the country. In theory, each person will be eligible to obtain three free masks. As we saw with the pre-Christmas at-home Covid test rush, it is very possible they will be out of stock when you try to claim yours. You should probably be making other arrangements.
Previously at We Know Products, we took a look at KF94 masks to see if they were more effective than KN95s. The verdict? Both types of masks are perfectly cromulent—less comfortable but more effective than cloth masks, less effective but more readily available than NIOSH-approved N95 masks.
Check out that post for some of the top KF94 options. As far as N95s are concerned, your Amazon options are few and far between. The bestsellers are pricey and not eligible for Amazon Prime delivery: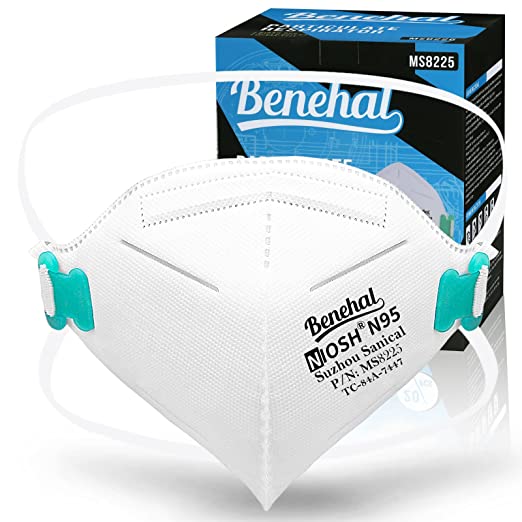 NIOSH Approved N95 Mask Particulate Respirators, Pack of 20 N95 Face Masks, Individually Wrapped, Universal Fit — $59.99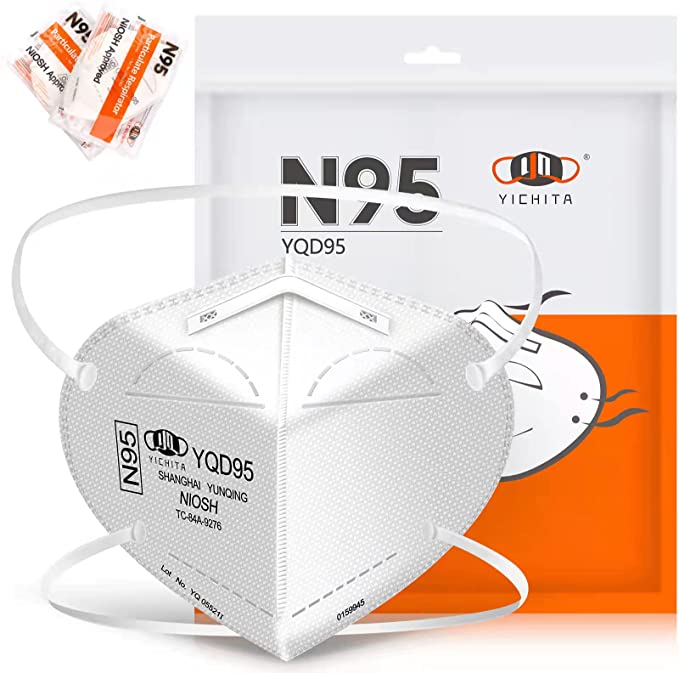 N95 Mask NIOSH Approved, Particulate Respirator N95 Face Masks Universal Fit – Individually Wrapped — $59.74
Unfortunately, Amazon pretty much only lets the Chinese sell "NIOSH-approved N95 masks," so there is always an inherent risk in purchasing them. We will let our readers know if and when they ever let American companies sell U.S.-made N95 masks. I wouldn't hold my breath.
3 Sheet Masks To Help Men With Their Skin Care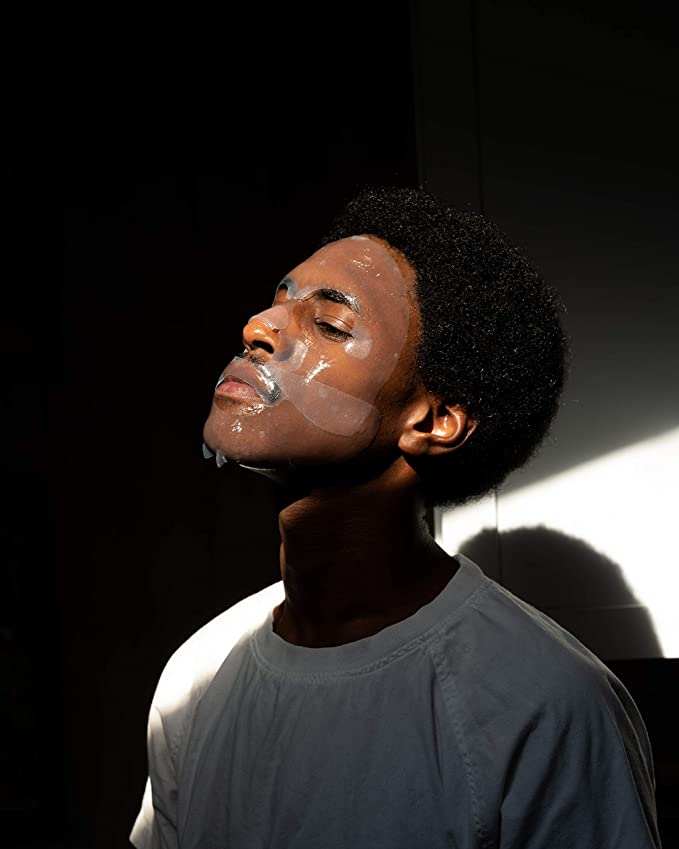 In our hyper-visual age, looking good has never been so important. This is true for people of all ages—whether you are a Gen Zer trying to brand yourself on TikTok or Instagram or a Baby Boomer just trying to make it through a day of Zoom calls while working from home. In 2021, it should go without saying that it is also true for people of both genders. Though beauty products have been traditionally marketed toward women, men are now realizing the importance of self-care.
For me, the biggest wellness discovery of the past two years has been the sheet mask. Being forced to wear a (cloth or surgical) mask whenever I leave the house has not been kind to my complexion. There is actually a neologism for this phenomenon, termed "maskne." No longer solely the plight of awkward teens, acne has spread like a dermatological plague since the onset of COVID-19 regulations. Unfortunately for me, most of the sheet masks available on the market are still intended for women. My guess is this won't last, but for the time being there are few masks for men to choose from. Here are the best ones I have used.
Bro Mask — $28 for 4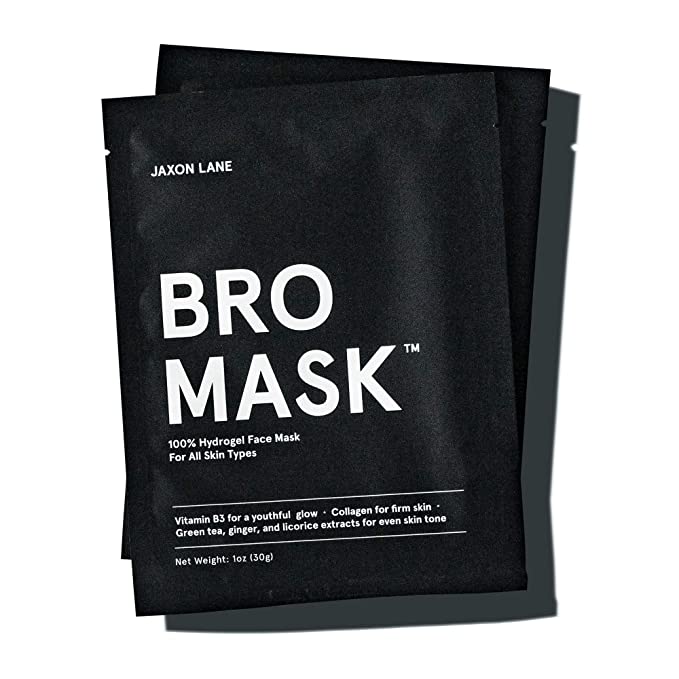 BRO MASK: Korean Face Mask for Men | 2 Pc. Hydrating Anti Aging Sheet Masks Contains Vitamin C, Vitamin E, Hyaluronic Acid, Hydrolyzed Collagen for Face Care & Acne Treatment by Jaxon Lane (4 Pack) — $28
As you may know, the best skincare products are made in Asia, and the Jaxon Lane Bro Mask is no exception. It is actually a two-piece face mask, intended to help guys with beards, and its diaphanous material will make you feel like Patrick Bateman (hopefully without the killing). The biggest downside is its price. At $7 a mask, there are definitely cheaper options available.
Wolf Mask — $25 for 5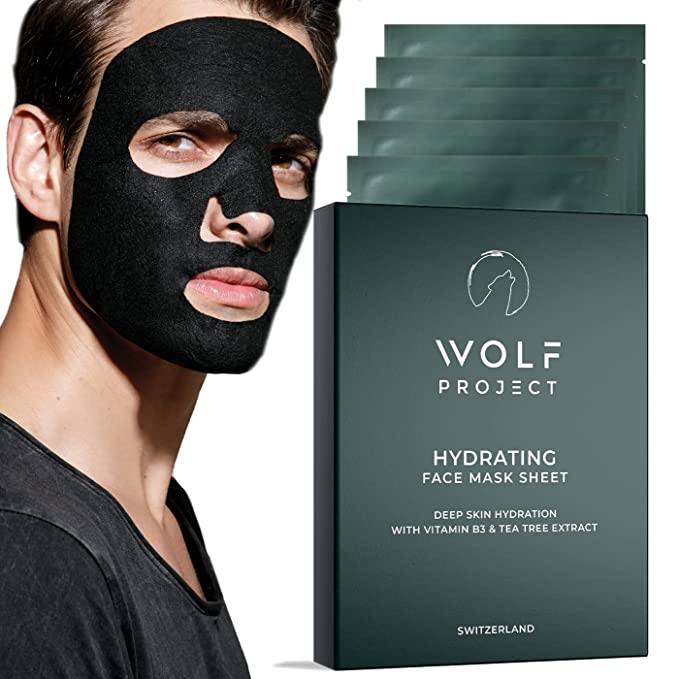 WOLF PROJECT | Hydrating Sheet Mask (5 Pack) – Hydrating and Moisturizing Face Mask For Men – Natural serum, Bamboo charcoal face mask sheets, Vitamin B3 & Hyaluronic Acid for glowing skin — $24.49
Slightly less expensive is the Wolf Project Mask, priced at $5 apiece. This was actually the first sheet mask I ever used, so I credit it with getting me sold on the idea in the first place. A charcoal mask, it is designed to combat aging while moisturizing and hydrating the skin. The latter effect makes it double as a hangover remedy.
SpaLife — 10 for $20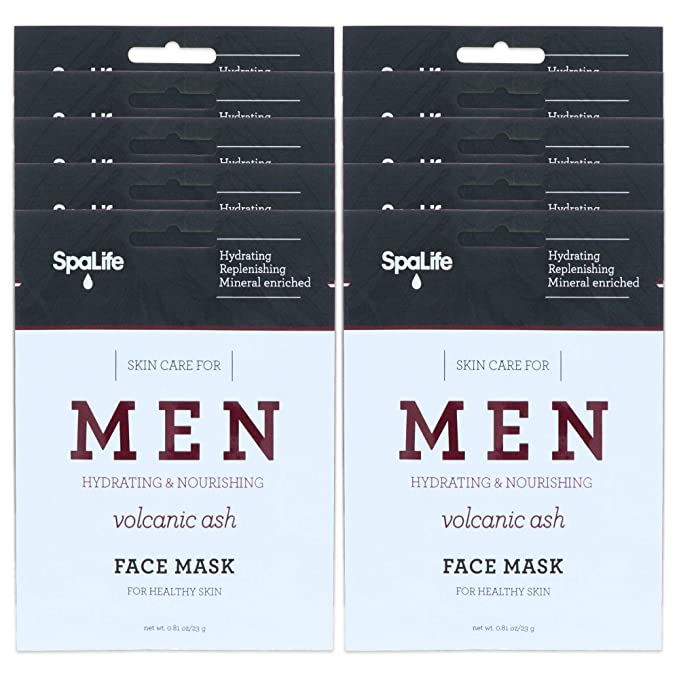 SpaLife Hydrating, Purifying, Anti-Aging, Detoxifying and Soothing Korean Beauty Facial Masks (10 Masks (Men's Volcanic Ash)) — $19.99
At $2 per mask, the SpaLife volcanic ash face mask is incredibly affordable. For that reason, I consider it the perfect entry point for men who are on the fence about starting their very own a skincare routine. Although it may not result in quite as luxurious experience as the Bro Mask or the Wolf Mask, it will still offer a feeling of nourishment that will leave you excited for your next mask.