How To Wake Up When An Alarm Clock Doesn't Do The Trick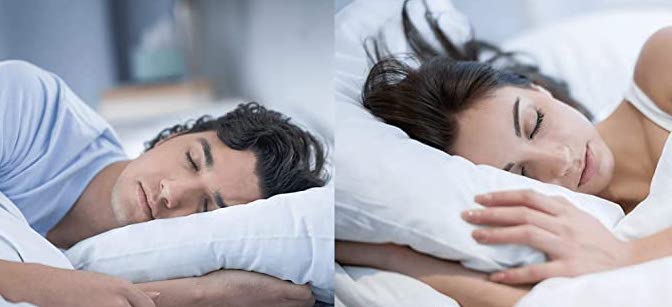 Getting up in the morning has gotten more difficult during the COVID-19 pandemic. The snooze button is harder to resist when you don't have to make yourself presentable and rush to an office before 9AM. I think this is the reason for the sudden proliferation on Amazon of alarms that do more than just ring.
The pinnacle of this type of product is the Shock Clock. It is like a Fitbit or an Apple Watch in that you are supposed to wear it around your wrist as you sleep. However, instead of just vibrating, it can—as the name indicates—actually give you a small shock.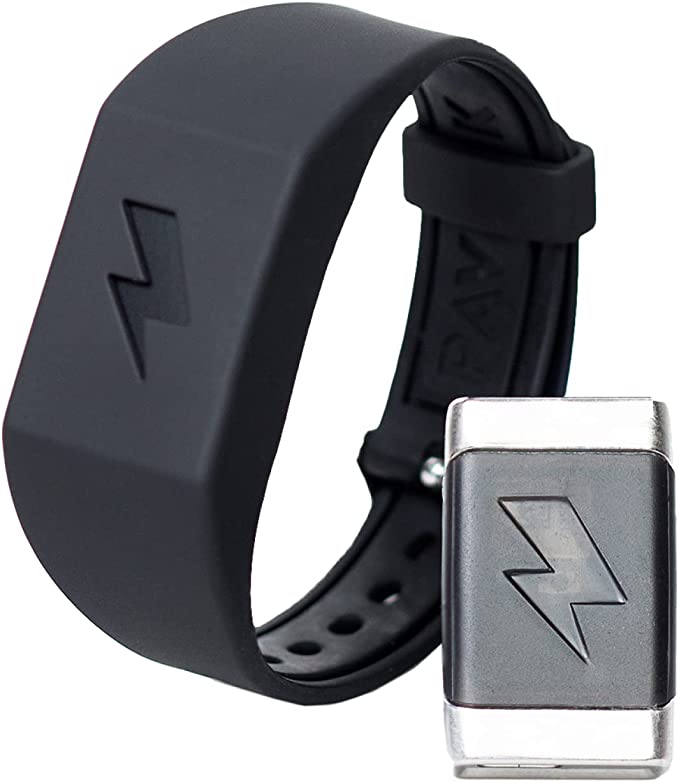 Shock Clock 2 – Wearable Silent Vibrating/Zapping Alarm Clock for Heavy Sleepers, Hard of Hearing and Couples. Disable with Jumping Jacks/QR Code Scan — $149.99
Although it does have a vibrating option (as well as the standard beep), the big feature is the zap. It is literally designed to jolt you awake with a small electric discharge. Still think you might sleep through it? You can also set it such that the only way for the shocks to stop is to get out of bed and do jumping jacks. You may not be too happy at about, especially when you are starting the new routine, but you will certainly be awake!
The price is a bit steep at $150, though in theory you could make that money back from being more productive. If you want something cheaper—or simply something that doesn't send electricity into your body—then there is a nearly endless selection of a different type of morning alarms for heavy sleepers. This type of alarm goes under your bed, making the mattress move in the morning and therefore shaking you awake.
More or less identical (since they probably come from the same factory in China), these vibrating alarm clocks all run somewhere between 20 and 30 bucks: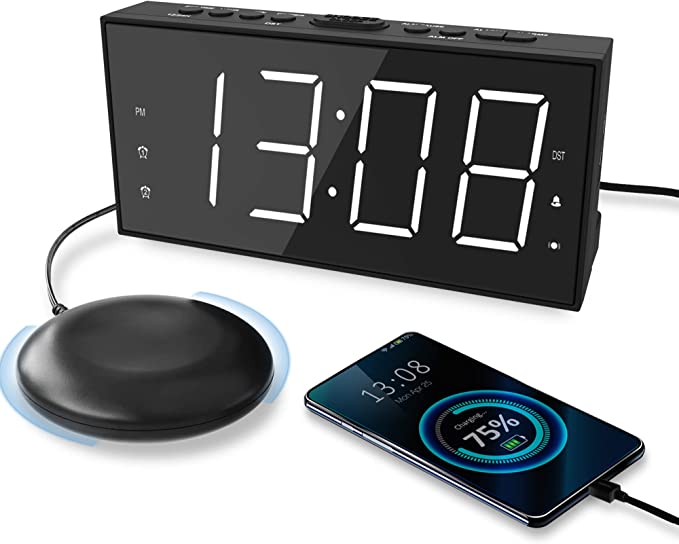 Super Loud Alarm Clock with Bed Shaker for Heavy Sleeper, Dual Vibrating Alarm Clock with USB Charger for Hearing-impaired Deaf, 7.5'' Large Display with Dimmer, Snooze, 12/24H & Battery Backup — $19.99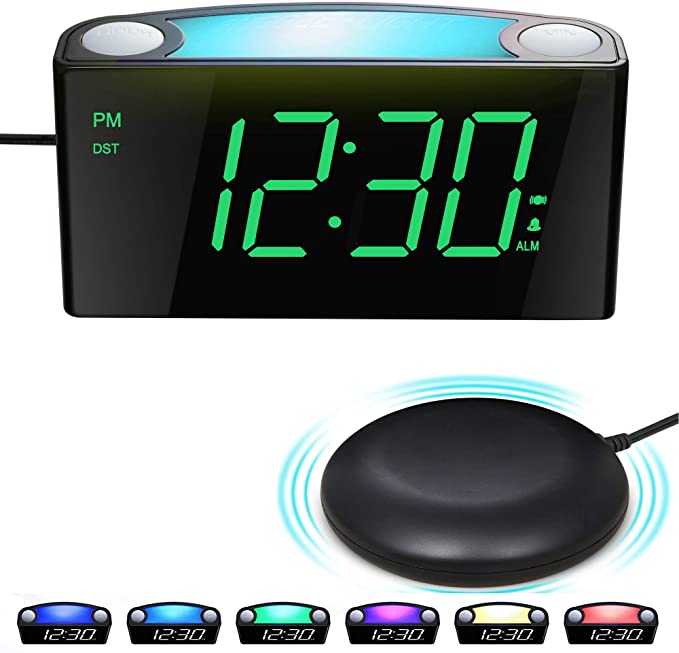 Extra Loud Alarm Clock for Heavy Sleepers, Digital Vibrating Alarm Clock Bed Shaker for Deaf Hearing Impaired Seniors-Colored Light,2 USB Chargers,Large LED Display&Dimmer,Plug-in Clock Battery Backup — $22.94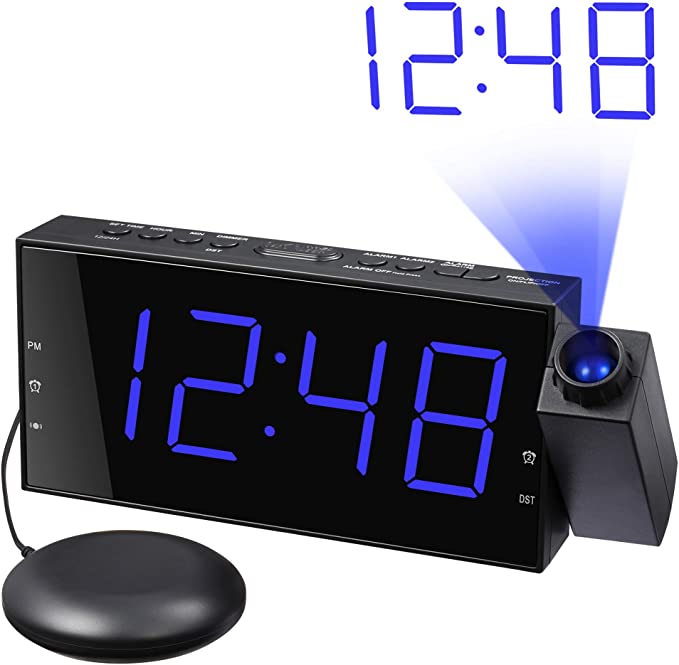 Digital Alarm Clock with Bed Shaker, Projection Alarm Clock for Bedroom, Vibrating Alarm Clock for Heavy Sleeper Hearing Impaired,Ceiling Clock with Large LED Display Dimmer, USB Charger, 12/24 H, DST — $24.99
What To Make Of Amazon's Acquisition Of iRobot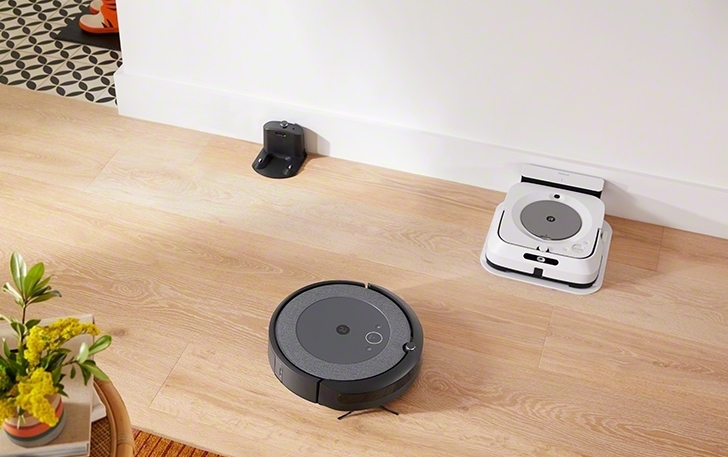 In recent years, you have surely heard the familiar tagline: "If it's not from iRobot, it's not a Roomba." That refrain may be tested going forward, as Amazon just announced it is buying iRobot (the company, not the Will Smith movie) for $1.7 billion. Will they still use the iRobot branding or will Roombas now form part of an "Amazon Robotics" line along with the eminently creepy Amazon Astro? Only time will tell.
Unlike the company founded by Jeff Bezos, you, dear consumer, do not need to spend a billion dollars to own one of these popular robotic vacuum cleaners. Instead you can pay a few hundred bucks. Here are the most popular models currently available on Amazon: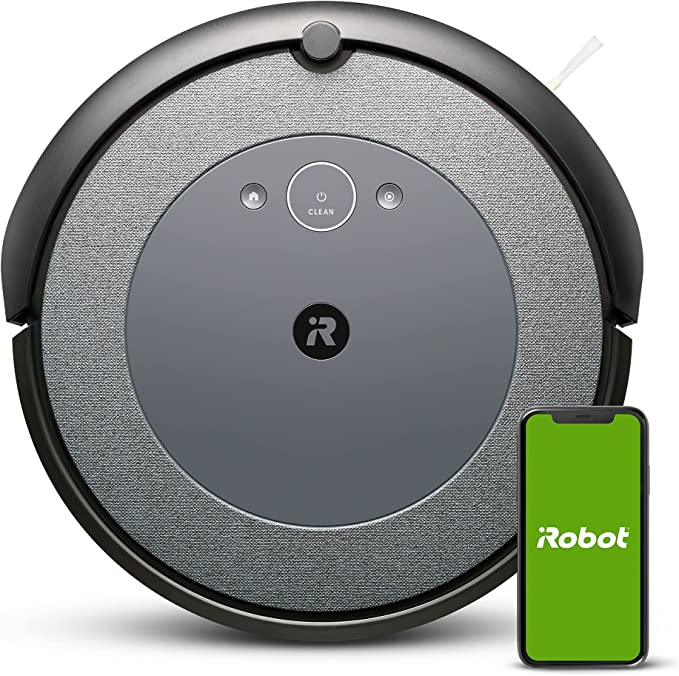 iRobot Roomba i3 EVO (3150) Wi-Fi Connected Robot Vacuum – Now Clean by Room with Smart Mapping Works with Alexa Ideal for Pet Hair Carpets & Hard Floors, Roomba i3 — $299.99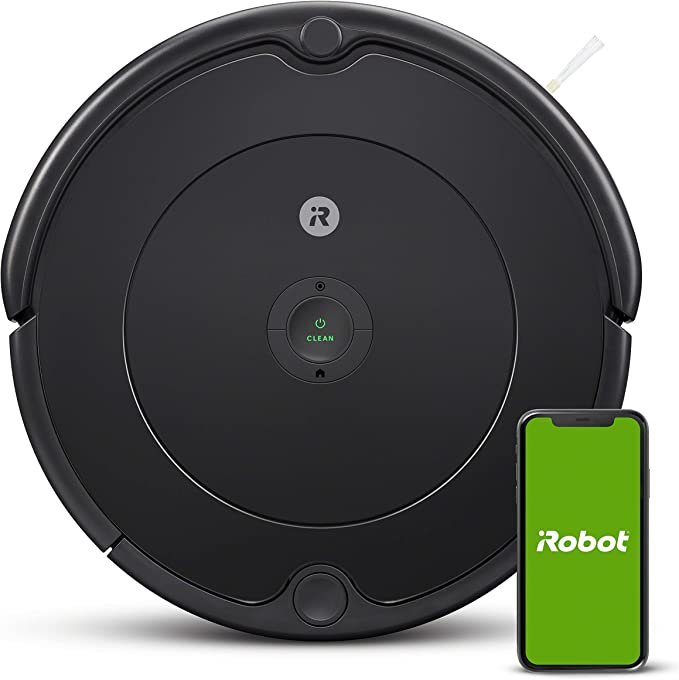 iRobot Roomba 694 Robot Vacuum-Wi-Fi Connectivity, Personalized Cleaning Recommendations, Works with Alexa, Good for Pet Hair, Carpets, Hard Floors, Self-Charging, Roomba 694 — $249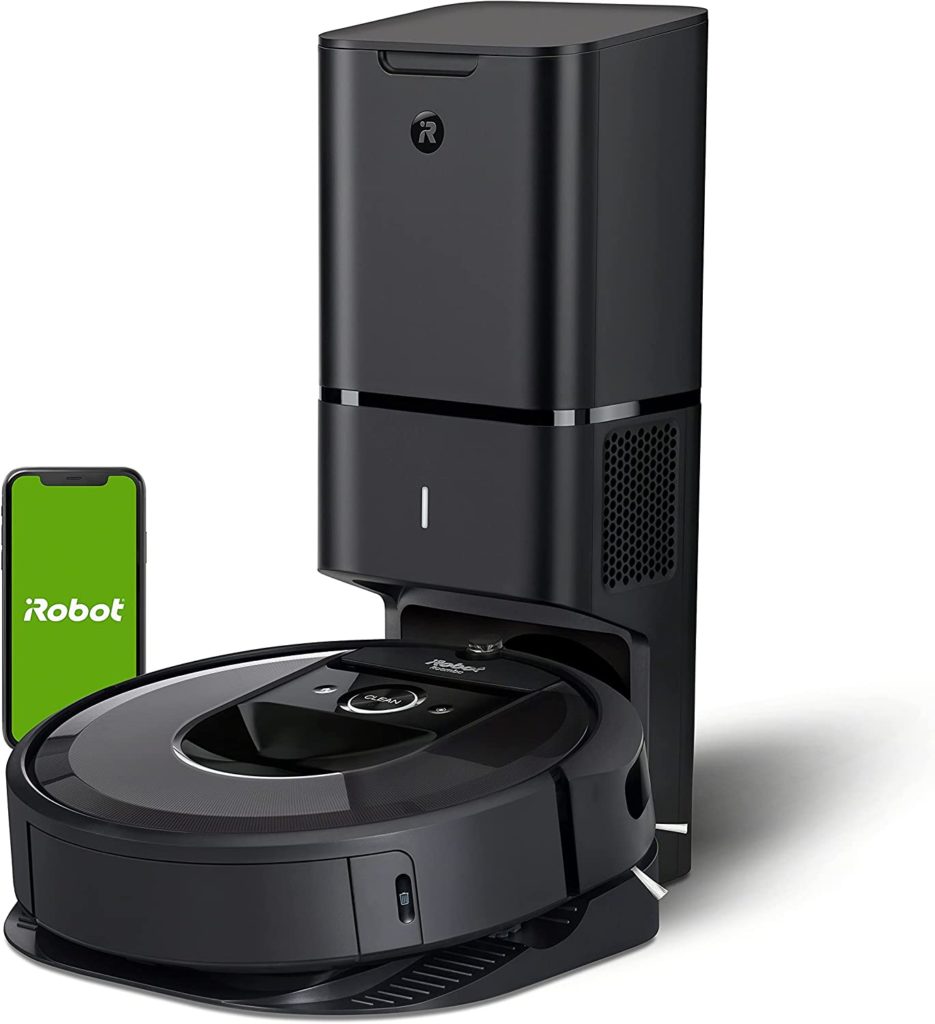 iRobot Roomba i7+ (7550) Robot Vacuum with Automatic Dirt Disposal – Empties Itself for up to 60 days, Wi-Fi Connected, Smart Mapping, Works with Alexa, Ideal for Pet Hair, Carpets, Hard Floors, Black — $769
TikTok Review: Paint From Amazon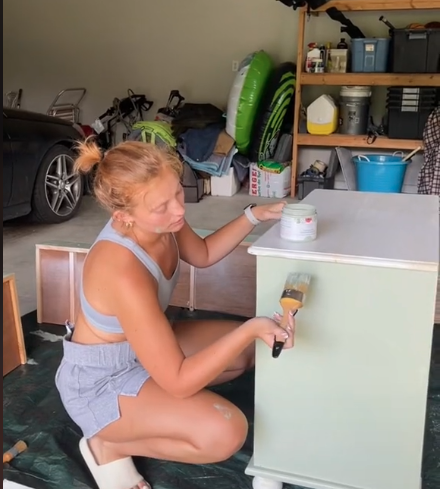 WKP's very own Riley McCarthy painted her childhood dresser. Watch the video below to see her take on the Amazon products she used, and don't forget to follow us on TikTok @weknowproducts:
Here are the products:
What other products would you like to see us review on TikTok? Let us know in the comments!
How To Serve An Aperol Spritz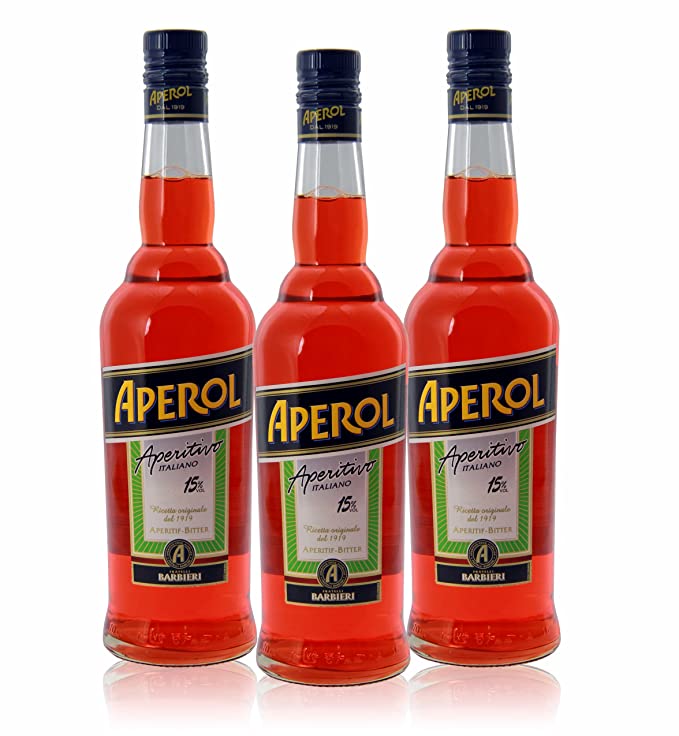 If you have been on TikTok at all lately, you know that the unofficial beverage of summer 2022 is the Aperol Spritz. The Italian cocktail has been growing in popularity in recent years, but it seems to have really taken off when the tourism floodgates to Italy opened post-COVID restrictions.
In addition to their European nature (Europe is very in right now), the Aperol Spritz has also won plaudits for its simplicity. It is incredibly easy to make. All you need is Aperol, Prosecco, and sparkling water.
There is only one question that seems to arise when making Aperol Spritzes for your friends and family: What type of glasses should you serve it in? Now, since it is something you want to keep cold you could always drink it out of a vacuum-insulated cocktail glass like the metal marg glasses made by Better Dweller. But if you want to go more traditional, then you should use a white wine glass. This set is ideal: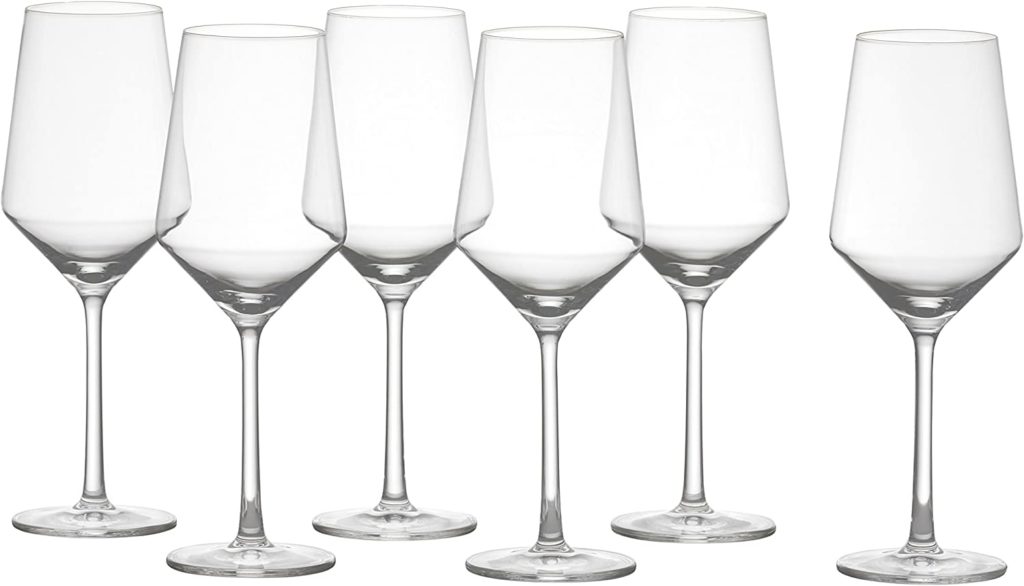 Zwiesel Glas Pure Tritan Crystal Stemware Glassware Collection, Set of 6, Sauvignon Blanc/Rose/Tasting, White Wine Glass — $77.79
At the end of the day, an Aperol Spritz isn't a cocktail like an Old Fashioned or Hurricane that has a speciality glass designed for it. You can enjoy it out of a white wine glass, a red wine glass, or even a highball glass. It will taste delicious any way you serve it!