Which Air Fryer Has The Most Functions?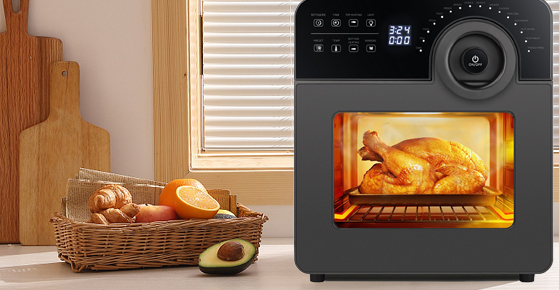 The humble air fryer is having a moment. Though they once seemed no more than your typical gimmicky Father's Day gift destined to spend more time in the garage than on the kitchen counter, air fryers are now everywhere. There are air fryer Facebook groups with nearly a million members, not to mention a TikTok account called airfryerguy whose follower count is even higher than that. How did the air fryer break the kitchen gadget curse?
According to a recent piece in the New York Times, the popularity of the air fryer is due to the multiple functions of the bestselling models. In other words, the air fryer is no longer just for frying. While the Grey Lady compares its introduction to the home kitchen to the microwave, this reminds me more of the Instant Pot, another viral product with a wide variety of uses. It is no coincidence that one of the air fryers with the most reviews on Amazon (over 35,000!) is also made by Instant Brands.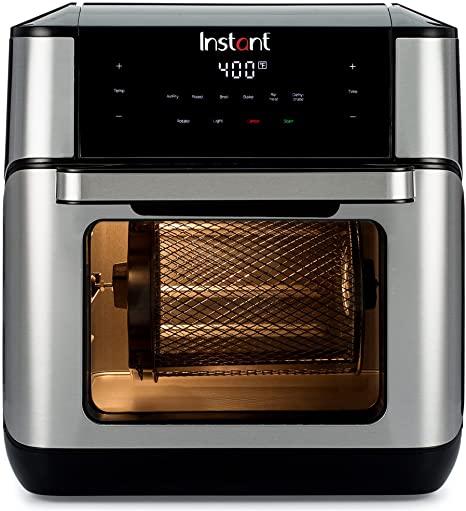 Instant Vortex Plus 10 Quart Air Fryer, Rotisserie and Convection Oven, Air Fry, Roast, Bake, Dehydrate and Warm, 1500W, Stainless Steel and Black — $139.95
The above Instant air fryer boasts seven functions: Air fry, broil, bake, roast, dehydrate, reheat, rotisseries, toast, warm and convection oven.
Even more popular on Amazon is this one from COSORI. At over 73,000 reviews, no wonder it is the #1 bestseller in the category: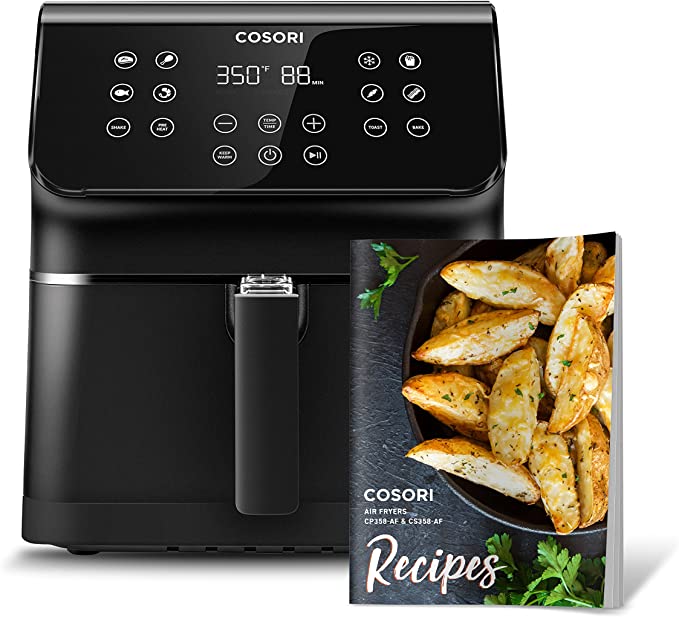 COSORI Air Fryer Oven Combo 5.8QT Max Xl Large Cooker (Cookbook with 100 Recipes), Upgrade Customizable 10 Presets to Set your Preferred Cooking Results, Nonstick and Dishwasher-Safe Basket, Black — $119.99
The COSORI air fryer's success can be attributed to the fact it has 10 present buttons, customizable so that you can actually achieve any of 12 different cooking functions.
Even that pales in comparison to this one from Schloß. There is very little information out there about Schloß, but in Amazon search results its products come with the tag "featured from our brands."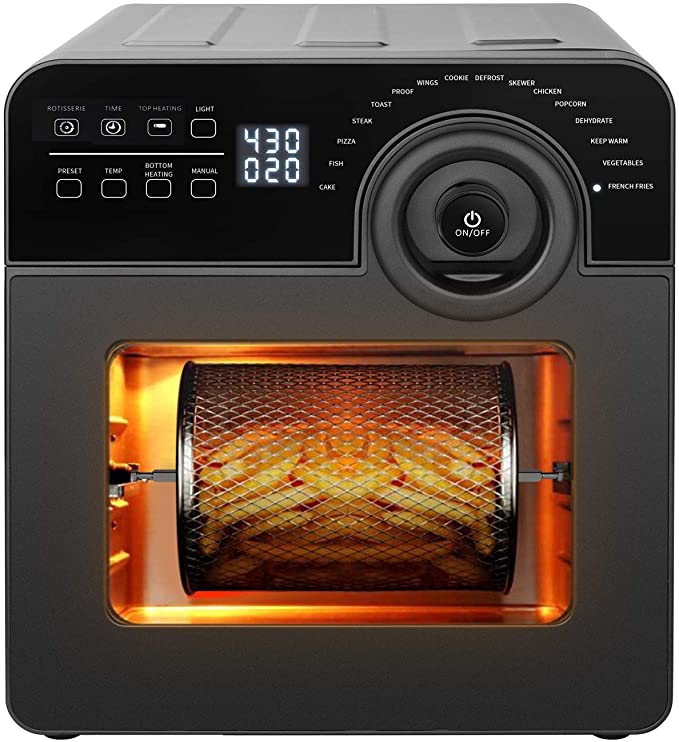 Schloß Multifunction Air Fryer, 8-in-1 Large Toaster Combo for Family, 16 Multi-Functional Powerful Convention Oven with Rotisserie and Dehydrate, Touch and Knob Control, Free Recipe, 15Qt, Black — $163.99
The Schloß air fryer oven has a whopping 16 present functions.
To save a bit on price, you could always opt for the Dreo air fryer for about $100 less: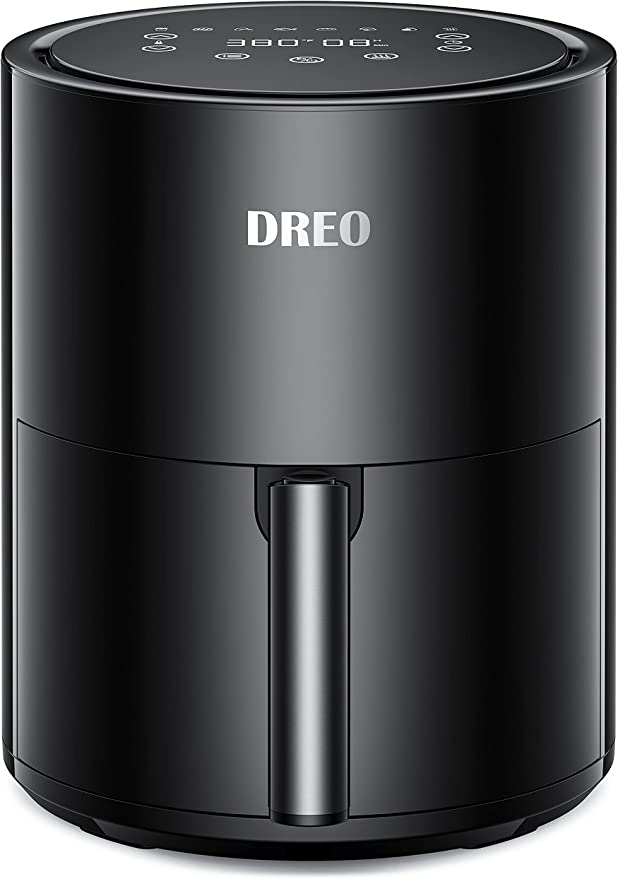 Dreo Air Fryer – 100℉ to 450℉, 4 Quart Hot Oven Cooker with 50 Recipes, 9 Cooking Functions on Easy Touch Screen, Preheat, Shake Reminder, 9-in-1 Digital Airfryer, Black, 4L (DR-KAF002) — $69.52
Though lacking the bells and whistles of Schloß's offering (not to mention being considerably smaller), the Dreo air fryer still comes with nine functions.
VIDEO: Unboxing The Metal Marg Glasses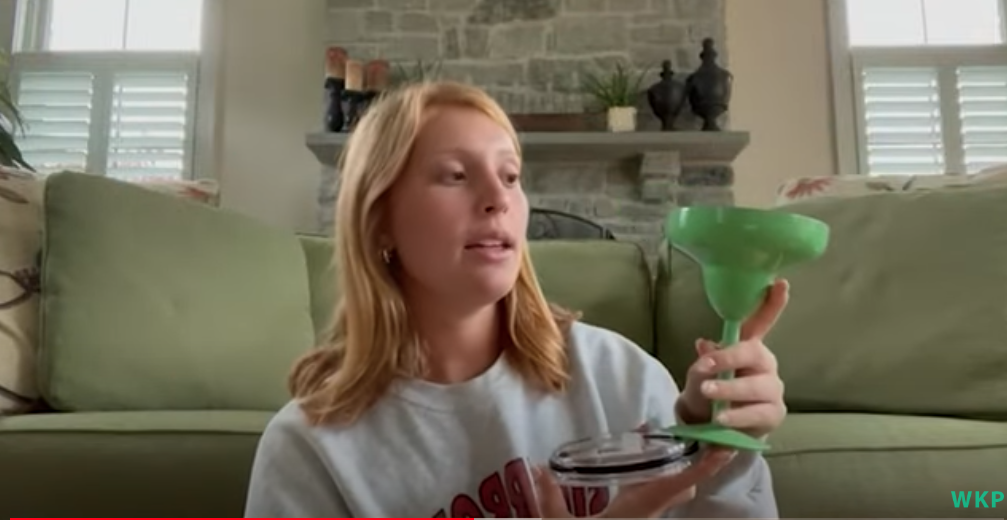 Patriotic Beach Essentials For Fourth Of July Weekend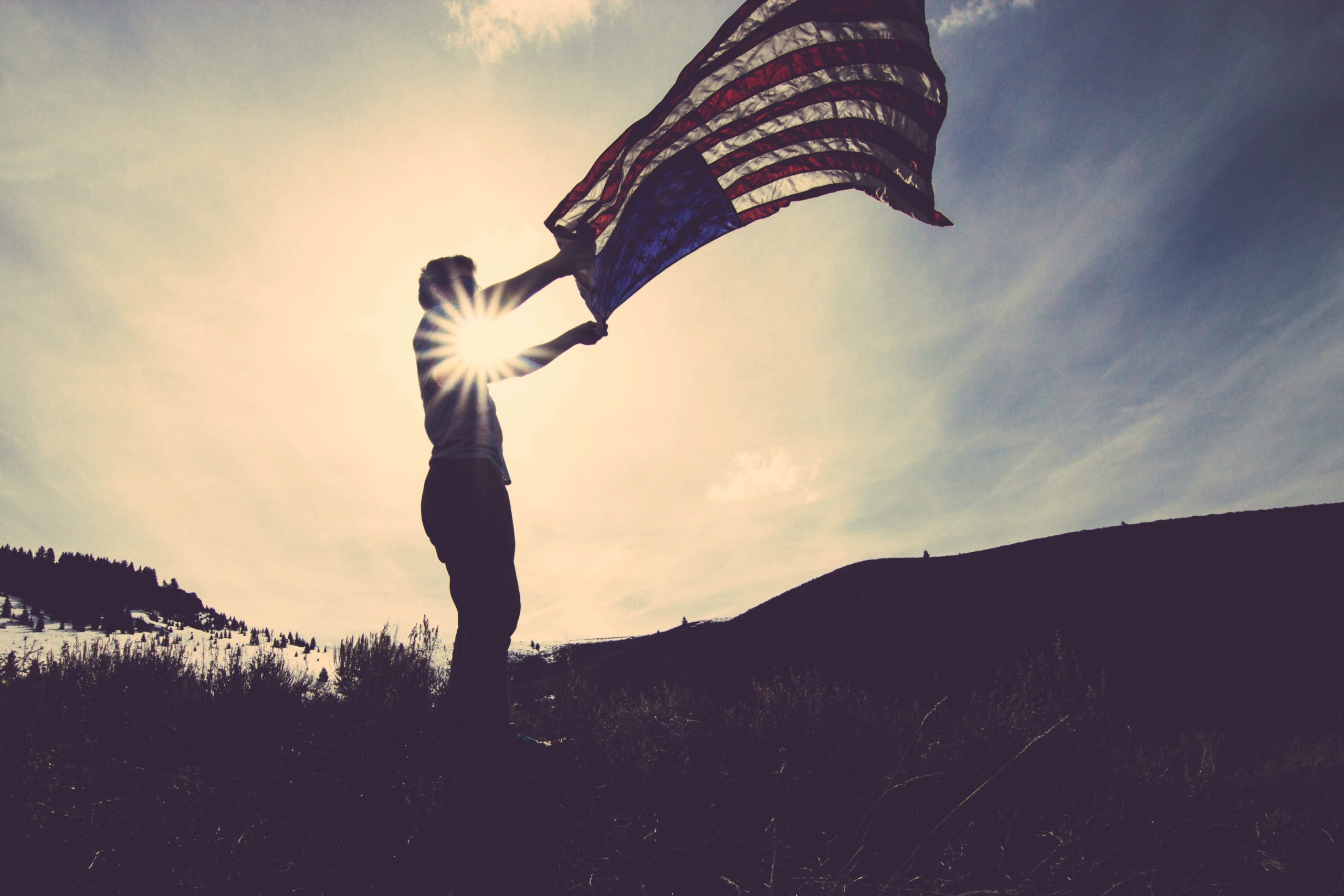 Yesterday was the longest day of the year, and next weekend is the Fourth of July. This summer is flying by!
Hopefully you already have fun plans for Independence Day. Whether you have been waiting months for this particular long weekend or are apt to decide to do something spur-of-the-moment, this is the perfect time to invest in some patriotic beach essentials!
Better Dweller Beach Umbrella
Available on both Amazon and Walmart.com, the 6.5-ft beach umbrella from Better Dweller is a way to express both your individuality and patriotism as you catch some rays on the shore. This product is brand new for 2022, and it is sure to make you the envy of beachgoers all across the country.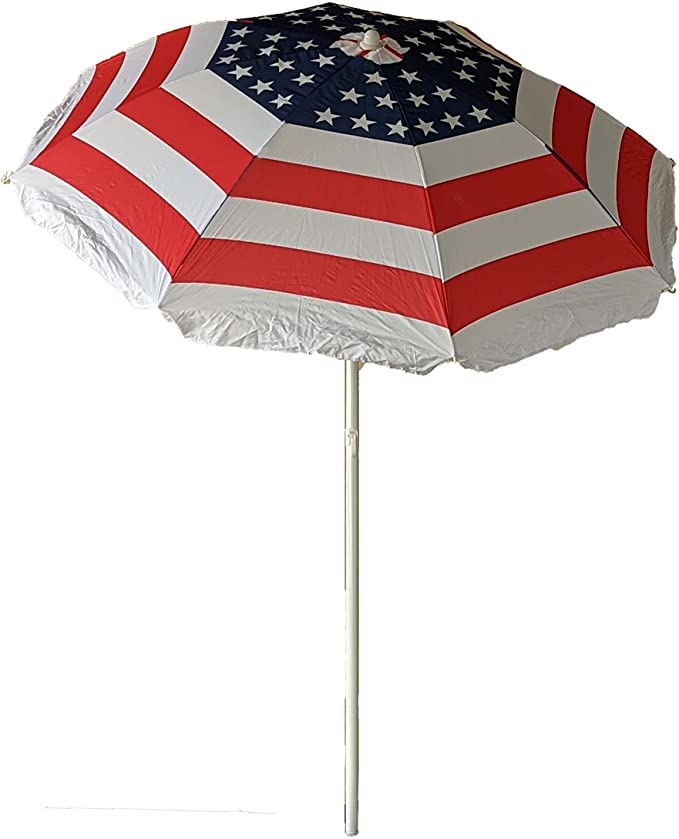 6.5ft USA American Flag Beach Umbrella, U.S. Flag Pattern with Carrying Case — $50
2. Expersion Clear Tote Bag
Even if your vacation home is on the beach, you still need a method of carrying your towels, sunscreen, beverages and other accoutrements down closer to the ocean. Of course, you want something that is easy to clean since it is sure to be exposed to sand and water. A vinyl tote bag is a great solution, and this one from Expersion features an American flag patch. Like the Better Dweller beach umbrella, this tote bag is available on both Amazon and Walmart. Unlike the umbrella, it comes in a variety of colors, including blue, black, red, pink, green, and orange.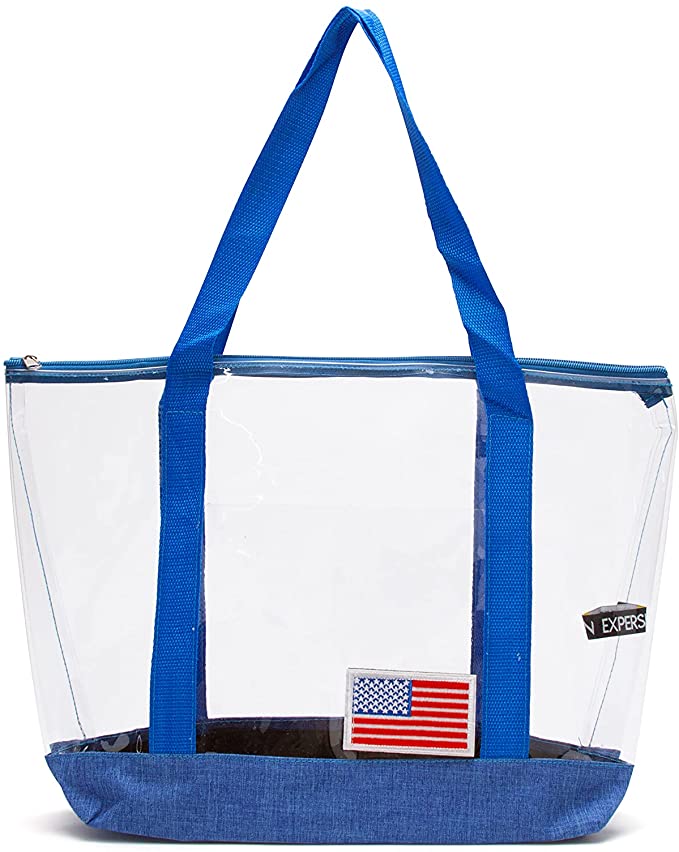 Clear American Flag Tote Bag — $14.99
3. Expersion Clear Backpack
What is a backpack but a tote bag that is easier to carry and with more space? Not just for schools and sporting events, the Expersion clear backpack can also help you get your belongings down to seashore. It is also available on Amazon and Walmart.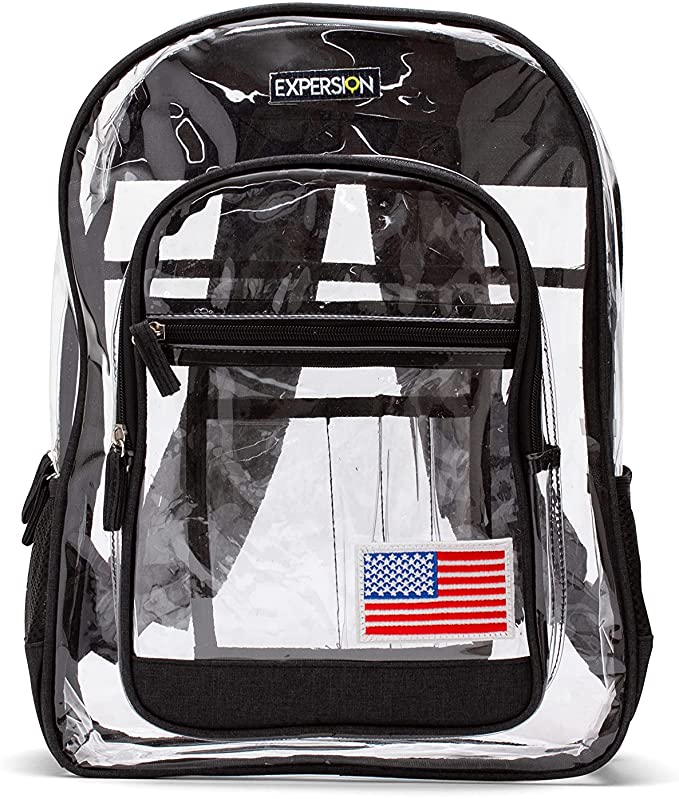 Clear Backpack with American Flag Patch, Transparent Heavy Duty See-Through U.S. Bag for School, Concerts, US Sporting Events, Stadium Approved — $20.99
They're Here! Vacuum-Insulated Marg Glasses Are Now Available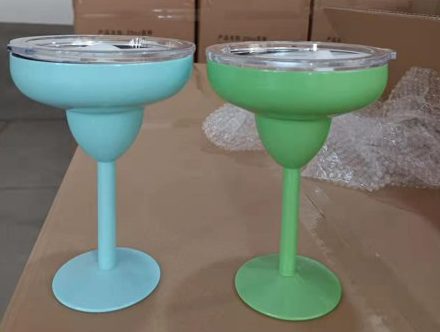 For weeks, we've been bombarded with requests to update our April article about the new vacuum-insulated margarita tumblers from Better Dweller. Well, if you check now there is indeed an update at the top, and it is a good one! These much ballyhooed glasses are now ready to be delivered to your front door. Like other Better Dweller products, the marg glasses can be purchased for your enjoyment on either Amazon or Walmart.com.
These cups are available in two colors, a sort of sky or Carolina blue plus a light sea green: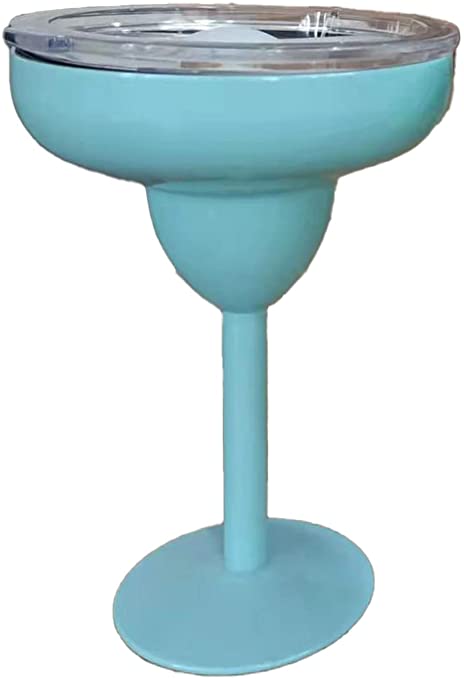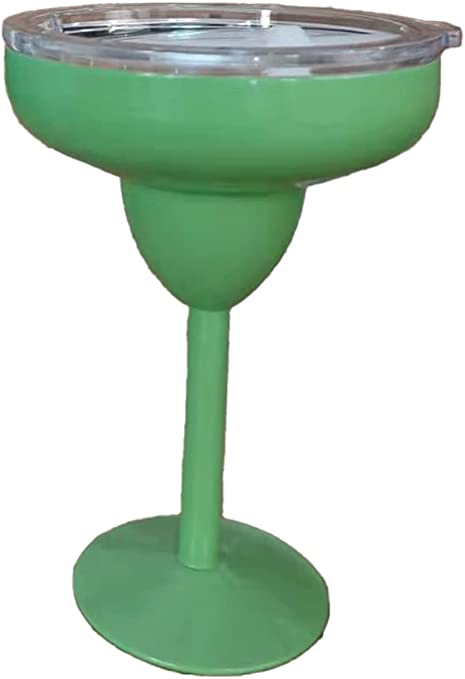 Crucially, these hip glasses come with seal-tight lids, which will protect your ice cold beverage from spilling. They promise to keep up to 8 ounces of the liquid cold for as long as 8 hours. (It will also keep hot beverages hot, which may seem a bit counterintuitive, but to each his or her own.)
We are so excited to see all the sunny places our readers enjoy margs this summer in these brand-new Better Dweller tumblers. Be sure to send us pics or share them on social media!