This Device Makes Shredding Meat Easier Than Ever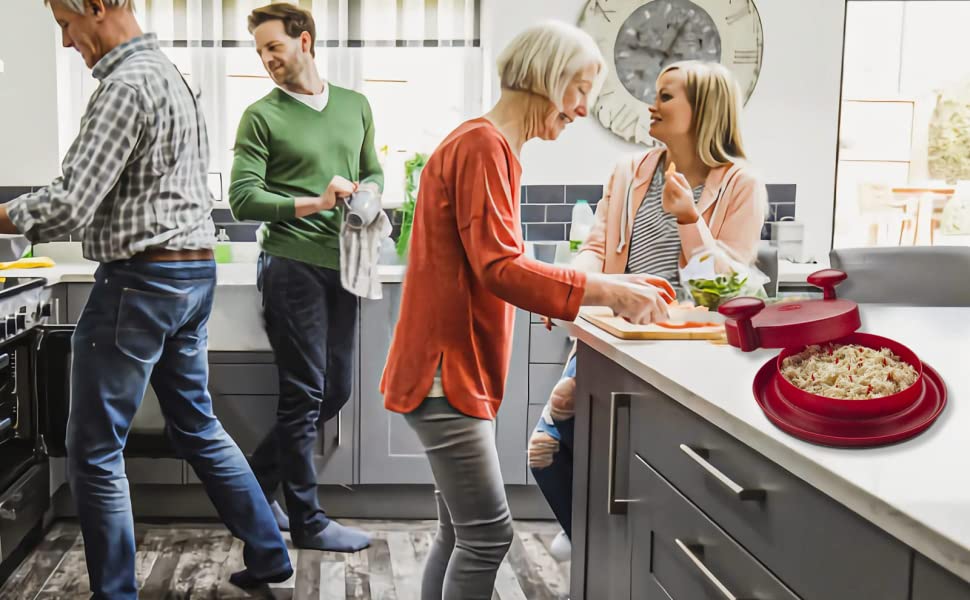 Pulled meats like chicken and pork are essentials for a wide variety of dishes, most notably summer staples like BBQ and Tex-Mex favorites like enchiladas. Even if you have the seasoning down pat, the act of pulling the meat apart can be a hassle. Most people rely on forks or bear claws. I have also heard of folks using a stand mixer to get the job done.
Now there is a special kitchen gadget for this very purpose. This shredding machine makes meal prep simple.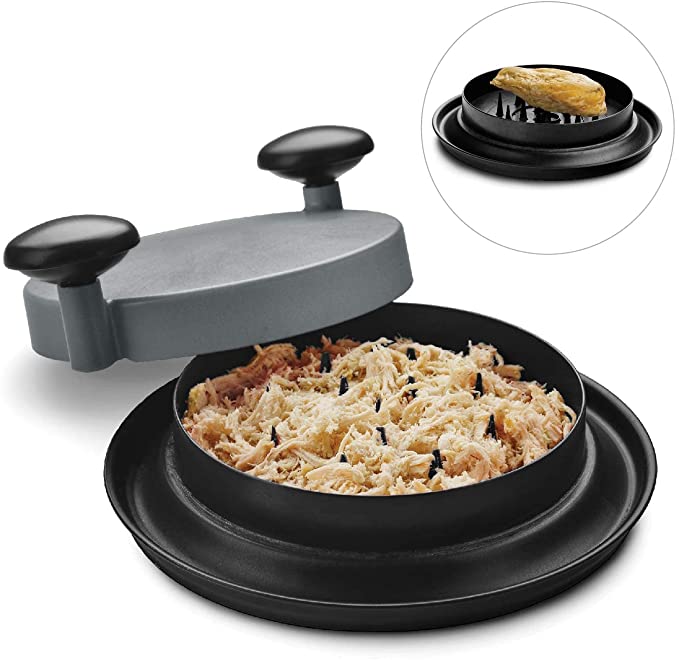 Chicken Shredder Shred Machine Meat Shredder for Pulled Pork Red Beef and Chicken 20CM/7.9IN Dishwasher Safe (1PC Gray) — $19.99
Seriously, you will not believe how easy this makes things. Just stick any piece of meat in the chamber, put on the lid, and spin it. You will have shredded chicken, pork or beef in mere seconds.
You would think such a magical device would be expensive, but at just $20 it is just a few bucks more than a good set of barbecue bear claws.
The only issue with this particular listing on Amazon is that the Chinese company that sells it (ELAPOTI) is obviously up to some black hat tactics that should, in a just world, get it banned. While it boasts an impressive 4.8-star rating, you can take a look at the reviews and see that they are for an entirely different product—doorway corbels. I myself was a bit confused at first when reading customers write about their experiences hanging a meat shredder. Perhaps the company knows that its listing may not be long for this world, since the device is listed identically in at least half a dozen different places. While we still recommend it based on convenience and price, by the time you read this article any one of these listings may have been taken down for violating Amazon's policies, so check out all the available options.
How To Keep Your Wine Bottle Chilled In The Heat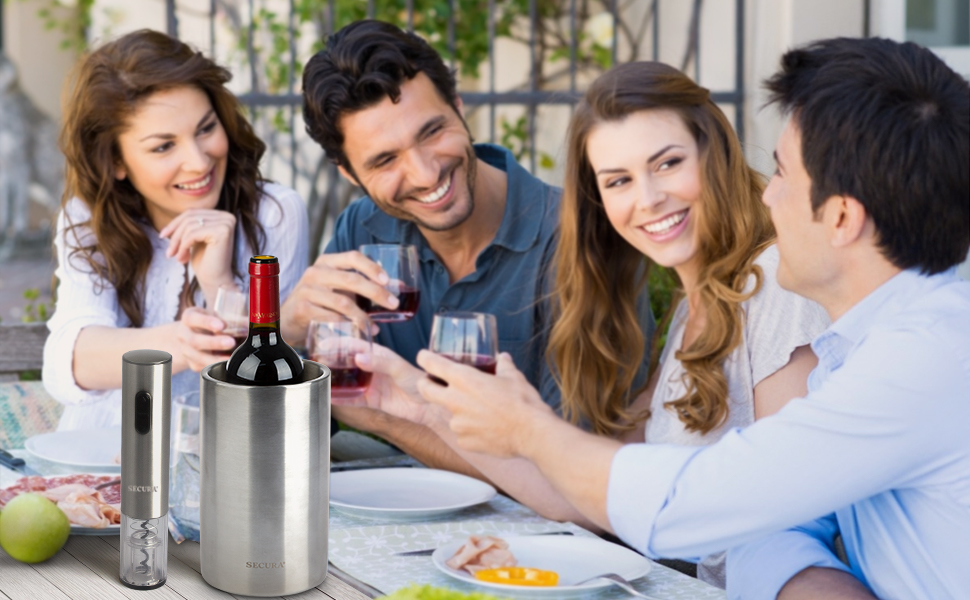 We have been posting quite a bit about alcoholic beverages lately, simply because enjoying a nice chilled drink is a phenomenal summer pastime. With Mother's Day coming up this weekend, it is the perfect occasion to talk about the most maternal of all booze — wine!
Last summer we posted our take on the Secura Electric Wine Bottle Opener. In the intervening months, our thoughts in favor of the product have not changed. In fact, we are ready to up the ante. Since it is officially the season of white wine and rosé, take advantage of Secura's gift set!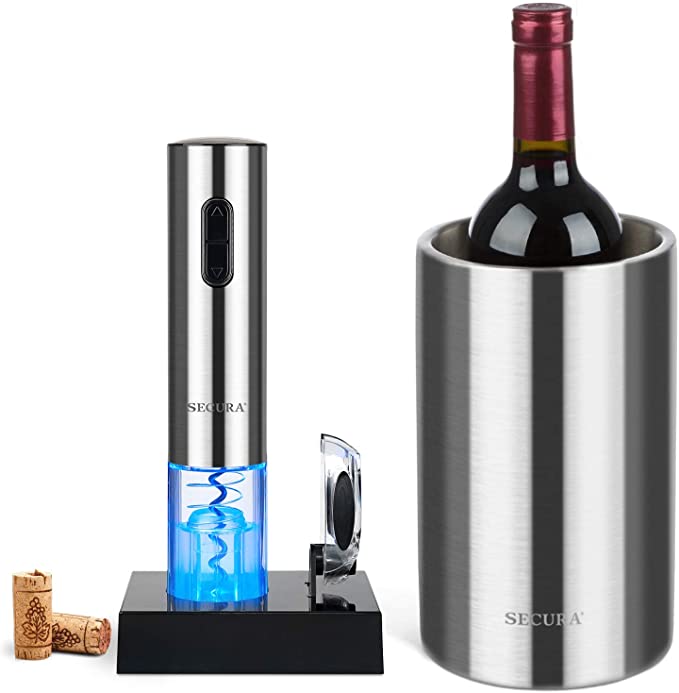 Secura Automatic Electric Wine Bottle Opener with Foil Cutter and Wine Chiller Gift Set Premium Stainless Steel Gift Set for Wine Lover — $36.99
From our previous article, you already know how the electric corkscrew works. The added value here comes via the stainless steel ice bucket. Like the margarita tumblers we teased last week, this ice bucket relies on vacuum insulation to keep your beverage at the perfect temperature.
After two years of being browbeaten to stay inside and avoid other people, summer 2022 is shaping up to be a social occasion full of picnics and garden parties. I don't know about you, but I can't wait.
Coming Soon: Vacuum-Insulated Margarita Glasses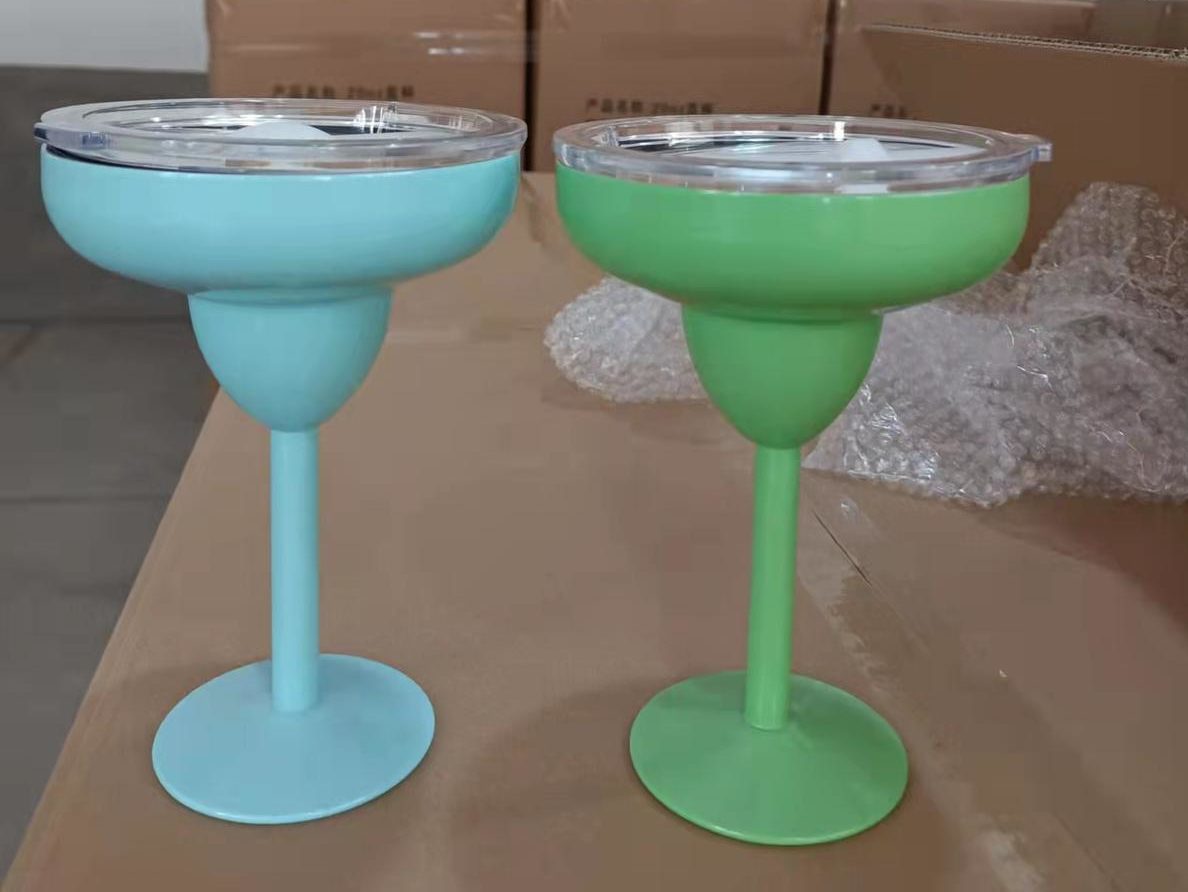 2022 is shaping up to be the summer of exciting new vacation products from Better Dweller. We already told you about their inaugural beach product, the American flag beach umbrella (now available on both Walmart.com and Amazon). Now Better Dweller has another one for you: vacuum insulated margarita glasses.
Although vacuum-insulated tumblers are all the rage these days, somehow there are not any on the market in the shape of a margarita glass currently on the market. This is wild, considering vacuum-insulated tumblers are designed to keep beverages cold in hot weather, and there is no more refreshing hot weather beverage than a classic margarita.
Surprisingly, there are actually many vacuum-insulated martini glasses out there. But who is trying to sip gin, vermouth, and olive juice poolside? I can enjoy a good martini when the occasion calls for it (shaken not stirred, of course), but honestly in 100 degree heat the thought is a tad repulsive.
As you can see from the image above, the tumblers have been produced, packaged, and are expected to hit the market within the next month. As soon as they become available, you can expect a full post here at We Know Products!
Add This Knife To Your Americana Collection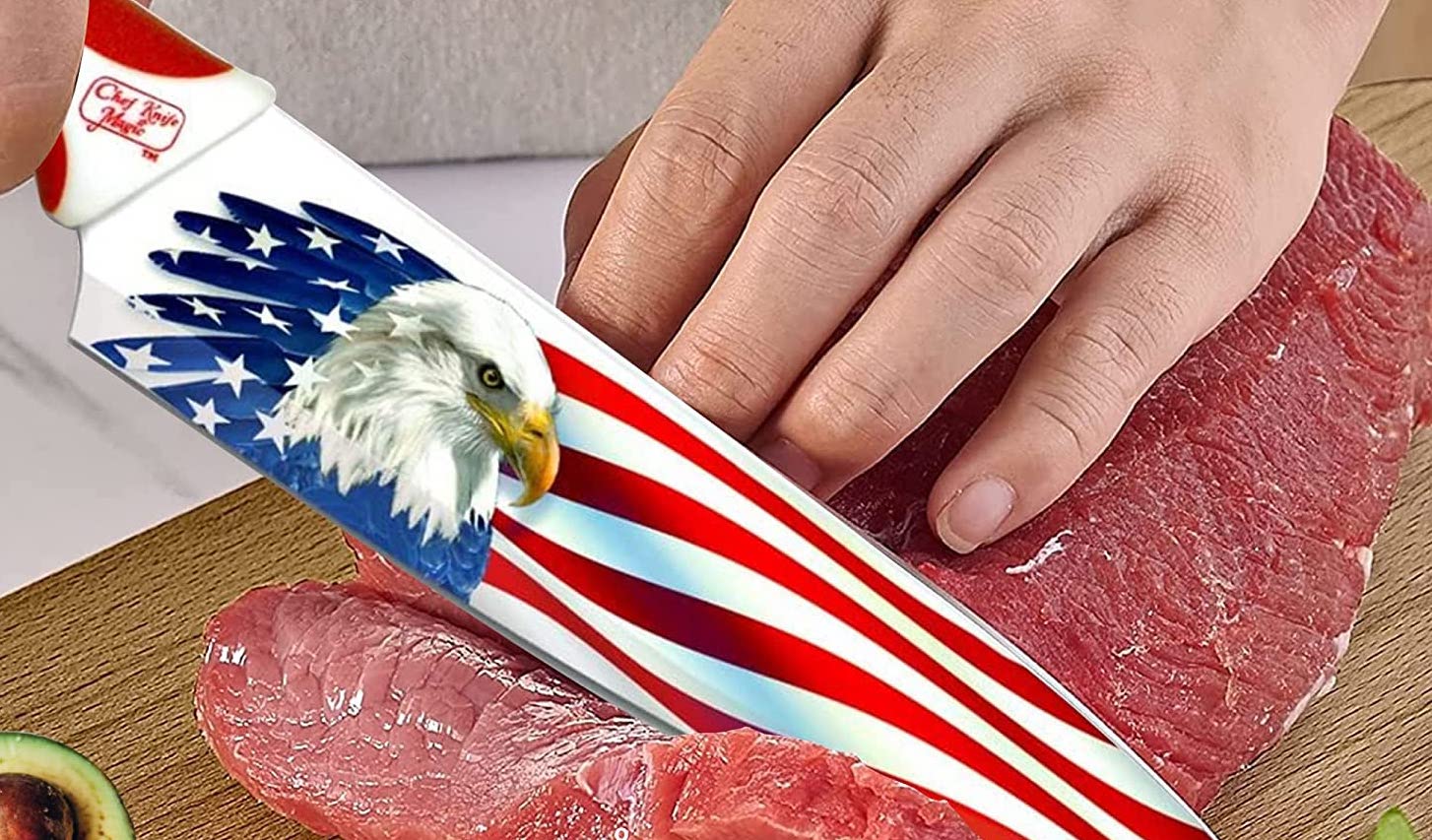 We Know Products fans know that we are obsessed with American flag products. Whether it is a backpack, a tote bag, or a beach umbrella, the item can be made better by sporting a flag of the good ol' U.S.A.
When I stumbled upon this product on Amazon the other day, I knew I just had to share it with our readers. It is an American flag-themed kitchen knife. Just take a look! It will instantly become the most patriotic thing in your cutlery drawer: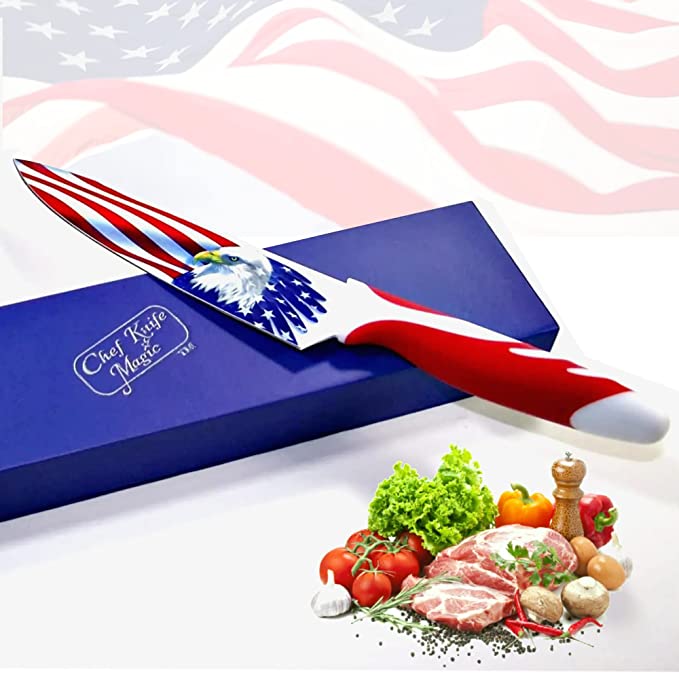 Chef's Knives – Professional Chef knife set, 8 inch sharp cutting blade – Stainless Steel kitchen cooking knife with Ergonomic handle – Loving gifts for Chefs & butcher with cool design — $23.99
If you check out the customer reviews on the Amazon listing, you will notice that many buyers originally bought it as a gag gift, then were surprised when it competently performed the function of a knife.
At a mere $24, you can easily add this knife to your bourgeoning collection of Americana.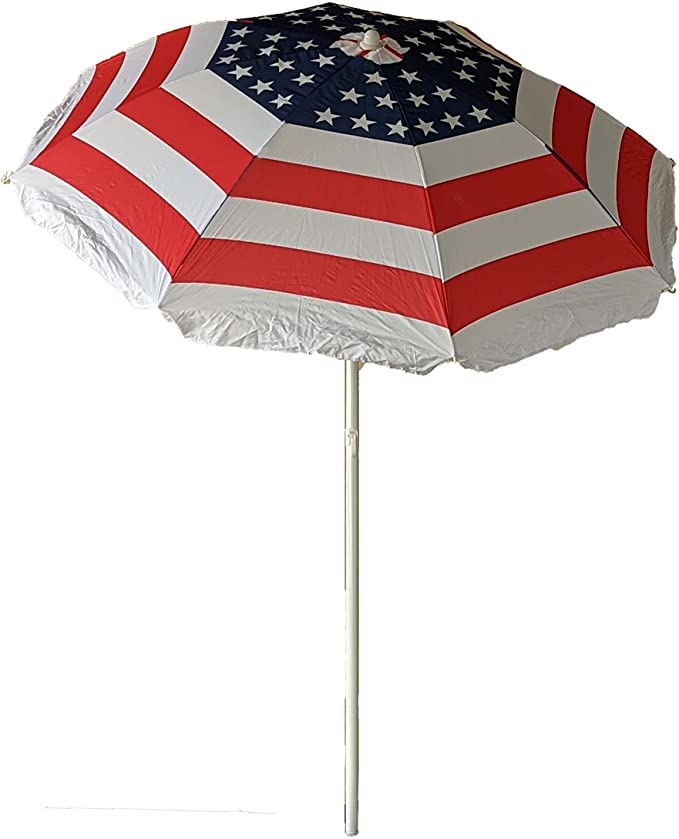 6.5ft USA American Flag Beach Umbrella, U.S. Flag Pattern with Carrying Case — $50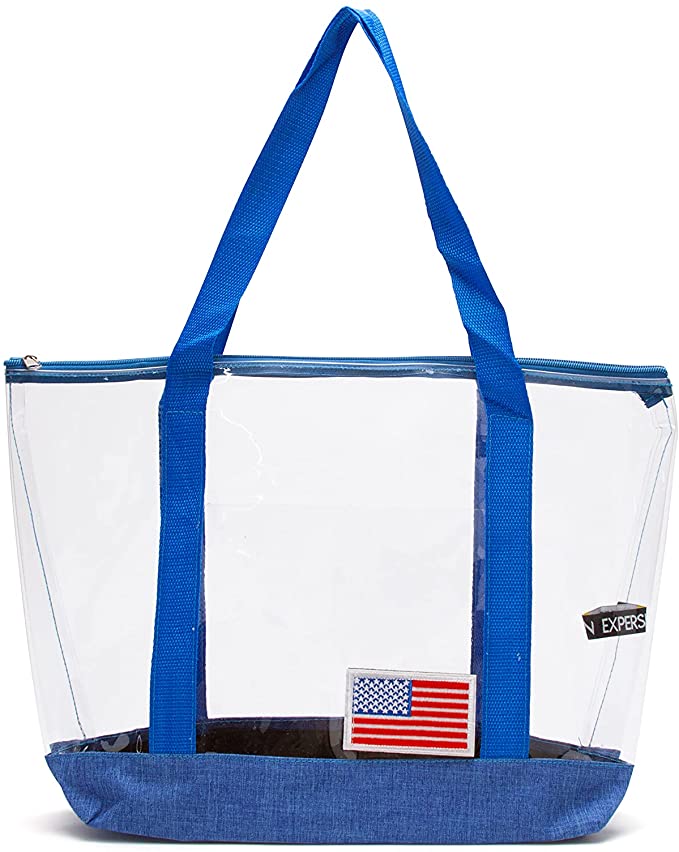 Clear American Flag Tote Bag — $14.99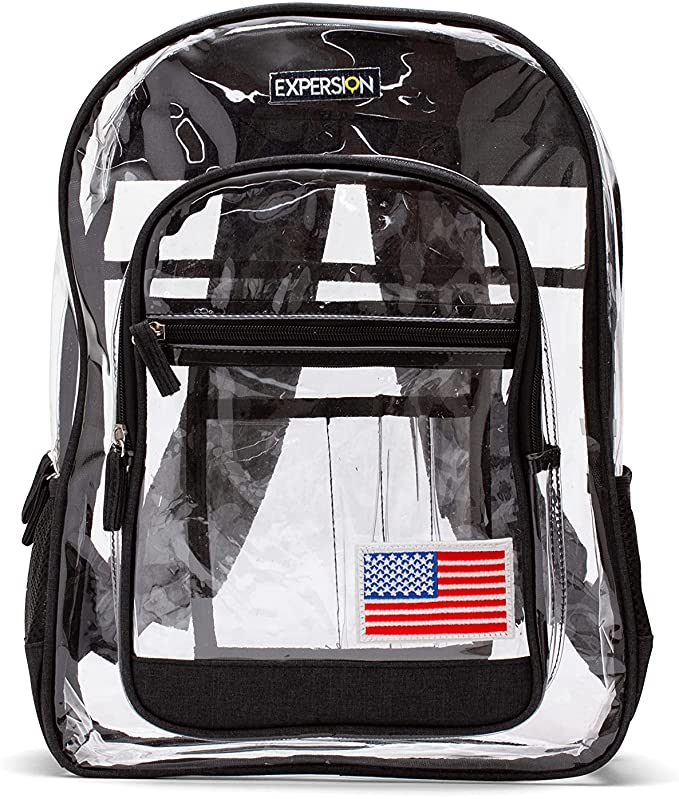 Clear Backpack with American Flag Patch, Transparent Heavy Duty See-Through U.S. Bag for School, Concerts, US Sporting Events, Stadium Approved (Black) — $20.99