Keep Sand Out Of Your Drinks With This Beach Table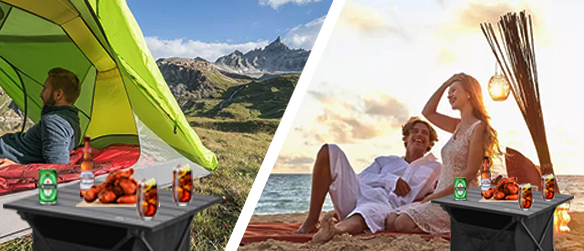 Summer summer summer. Beach beach beach. It may seem like we have a one-track mind here at We Know Products lately, and for good reason. I am about to kickstart my holiday this weekend with a trip down to Turks & Caicos in the Caribbean. The small island territory recently revoked its COVID-19 regulations, so this is shaping up to truly be a vacation. All of this is to say that while my mind was wandering to thoughts of the ocean recently, I came across another cool product on Amazon: a collapsible beach table.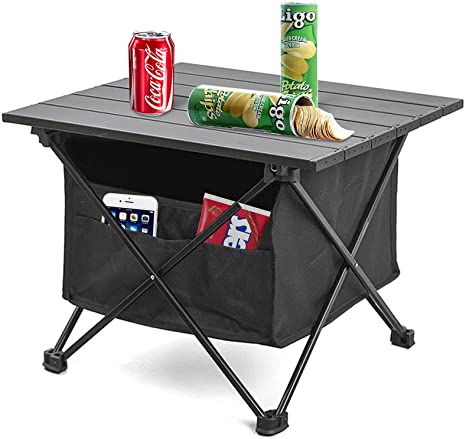 Folding Camping Table Portable Beach Table Lightweight Aluminum Collapsible Table Top Camping Side Tables with Storage Bag for Outdoor Picnic, Backpacks, Beach, Fishing, BBQ, Backyards — $31.99
Everyone loves a nice cold alcoholic beverage on the beach. But as we have discussed before, it is always sort of a hassle to keep them sand-free. Even if you did buy the sand coasters we recommended last year, there are still other items you want to keep sand-free, namely your phone (and speaker) as well as any snacks.
This beach table takes care of all of that. Since it is a table, you can put whatever you want on it, including your brand-new margarita tumblers. It has pockets for extra storage as well.
Of course, if it were just a table there would be nothing particularly special about it. In theory, you could lug any old table to the shore and thereby christen it a "beach table." Since this is foldable and portable (like the American flag beach umbrella), you can actually conveniently take it with you to the beach.
The key to maximizing the level of enjoyment you have at the beach is to minimize stress. That is exactly what this beach table promises to do. By preventing sand from ruining your belongings, it will put your mind at ease and help you relax. Summer 2022 here we come!
VIDEO: Unboxing The Metal Marg Glasses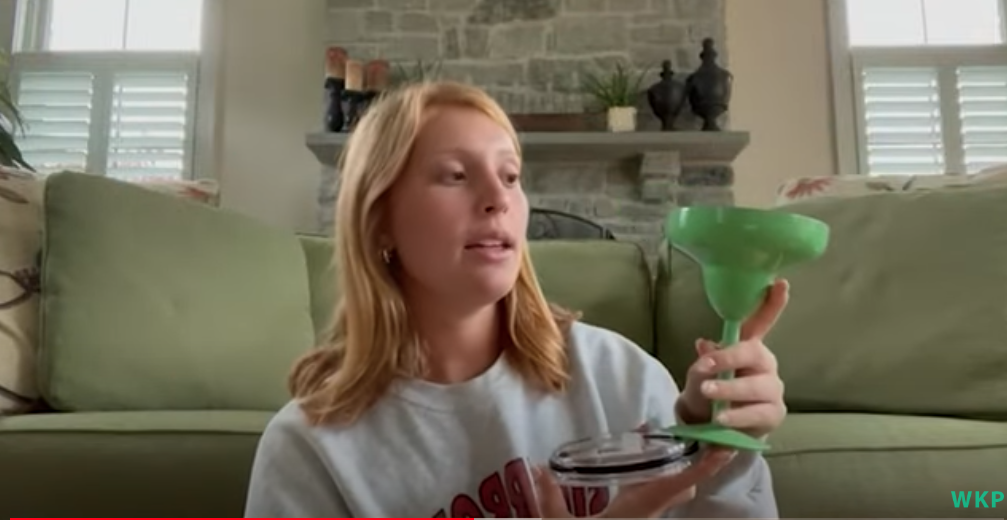 Patriotic Beach Essentials For Fourth Of July Weekend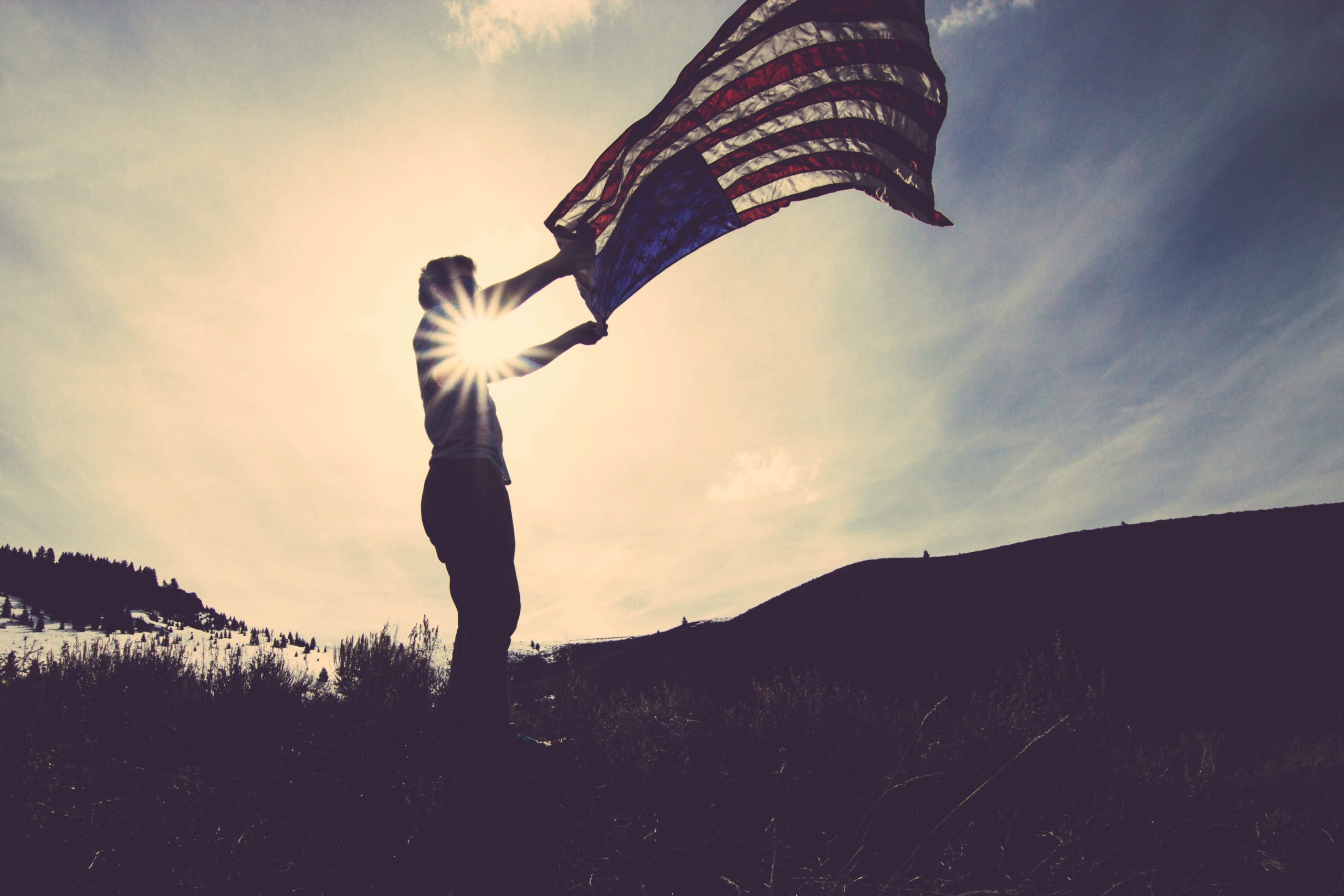 Yesterday was the longest day of the year, and next weekend is the Fourth of July. This summer is flying by!
Hopefully you already have fun plans for Independence Day. Whether you have been waiting months for this particular long weekend or are apt to decide to do something spur-of-the-moment, this is the perfect time to invest in some patriotic beach essentials!
Better Dweller Beach Umbrella
Available on both Amazon and Walmart.com, the 6.5-ft beach umbrella from Better Dweller is a way to express both your individuality and patriotism as you catch some rays on the shore. This product is brand new for 2022, and it is sure to make you the envy of beachgoers all across the country.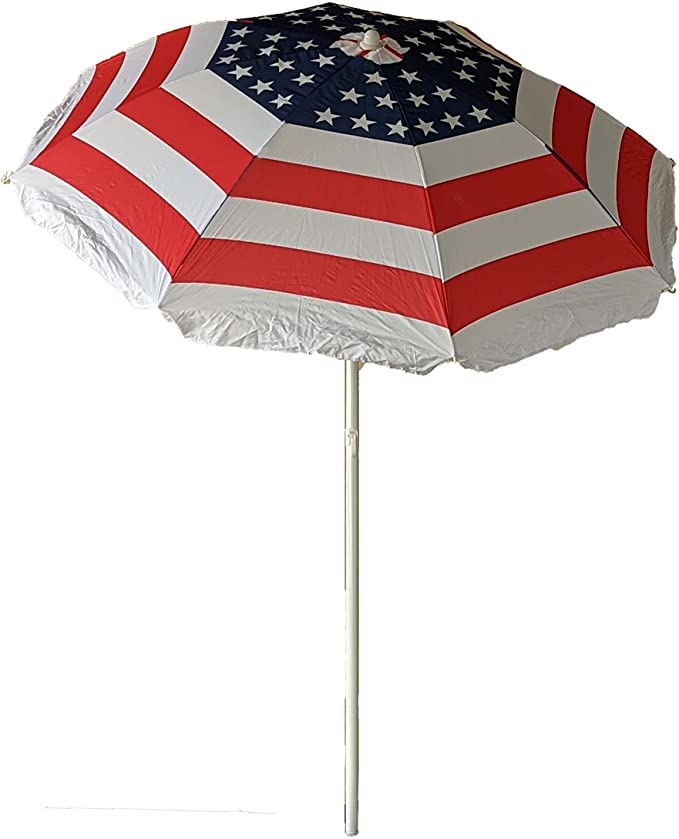 6.5ft USA American Flag Beach Umbrella, U.S. Flag Pattern with Carrying Case — $50
2. Expersion Clear Tote Bag
Even if your vacation home is on the beach, you still need a method of carrying your towels, sunscreen, beverages and other accoutrements down closer to the ocean. Of course, you want something that is easy to clean since it is sure to be exposed to sand and water. A vinyl tote bag is a great solution, and this one from Expersion features an American flag patch. Like the Better Dweller beach umbrella, this tote bag is available on both Amazon and Walmart. Unlike the umbrella, it comes in a variety of colors, including blue, black, red, pink, green, and orange.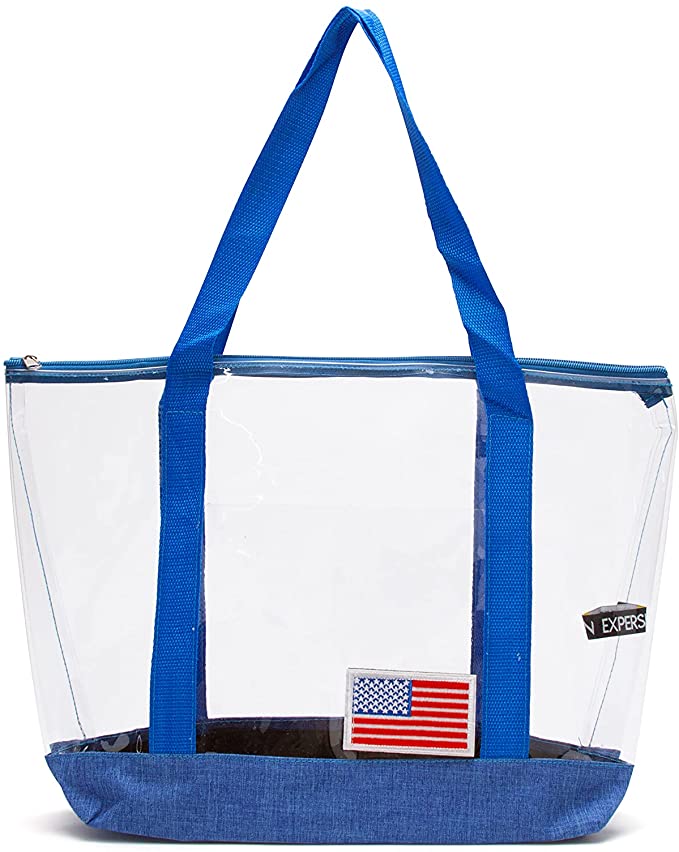 Clear American Flag Tote Bag — $14.99
3. Expersion Clear Backpack
What is a backpack but a tote bag that is easier to carry and with more space? Not just for schools and sporting events, the Expersion clear backpack can also help you get your belongings down to seashore. It is also available on Amazon and Walmart.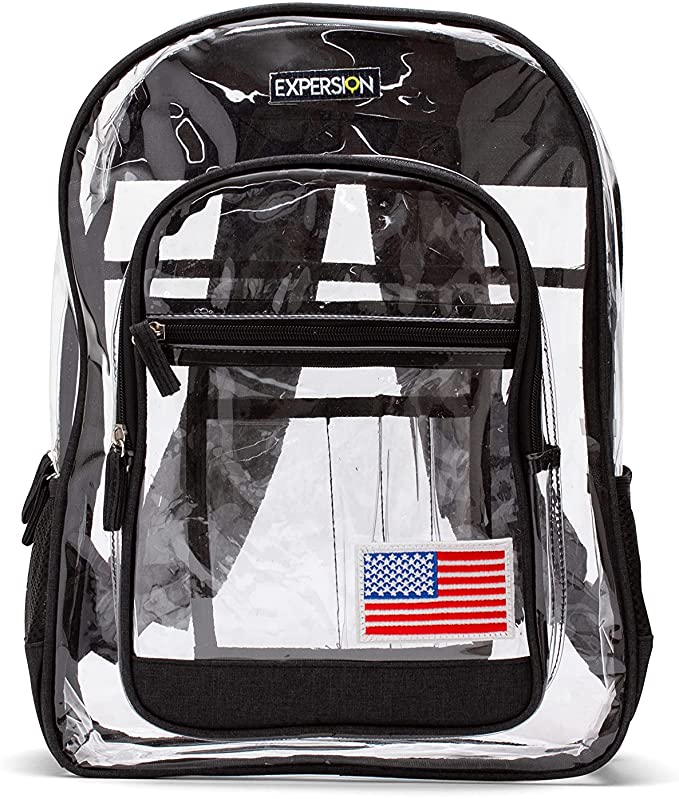 Clear Backpack with American Flag Patch, Transparent Heavy Duty See-Through U.S. Bag for School, Concerts, US Sporting Events, Stadium Approved — $20.99
They're Here! Vacuum-Insulated Marg Glasses Are Now Available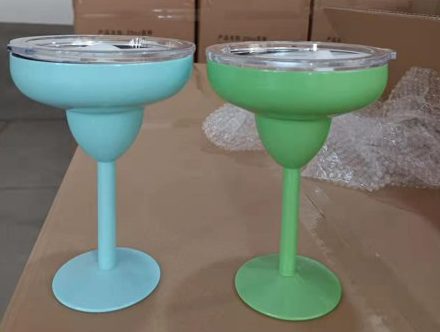 For weeks, we've been bombarded with requests to update our April article about the new vacuum-insulated margarita tumblers from Better Dweller. Well, if you check now there is indeed an update at the top, and it is a good one! These much ballyhooed glasses are now ready to be delivered to your front door. Like other Better Dweller products, the marg glasses can be purchased for your enjoyment on either Amazon or Walmart.com.
These cups are available in two colors, a sort of sky or Carolina blue plus a light sea green: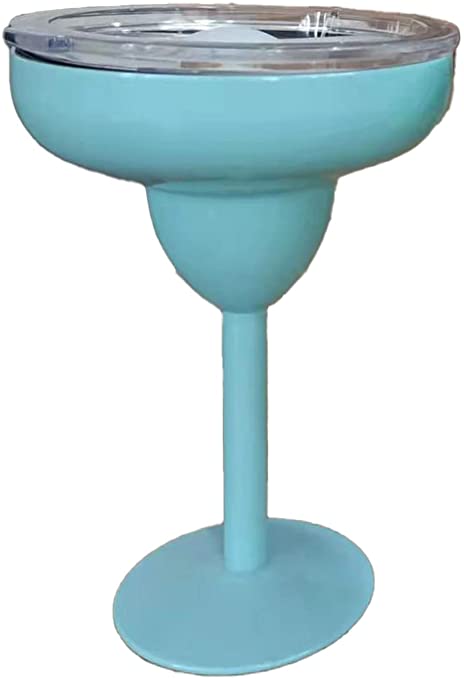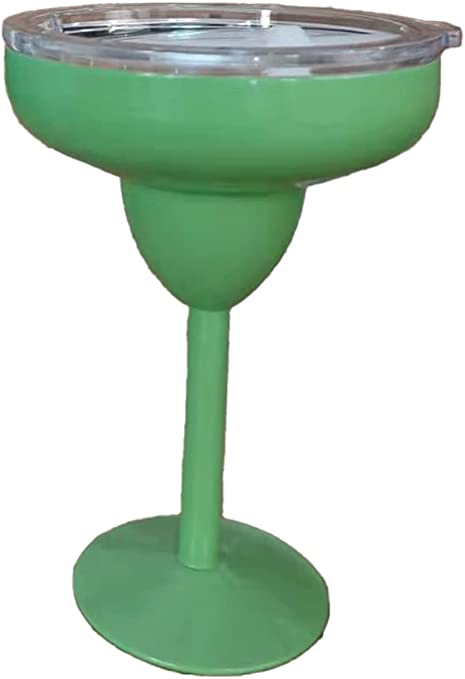 Crucially, these hip glasses come with seal-tight lids, which will protect your ice cold beverage from spilling. They promise to keep up to 8 ounces of the liquid cold for as long as 8 hours. (It will also keep hot beverages hot, which may seem a bit counterintuitive, but to each his or her own.)
We are so excited to see all the sunny places our readers enjoy margs this summer in these brand-new Better Dweller tumblers. Be sure to send us pics or share them on social media!