These Four Accessories Will Protect Your Phone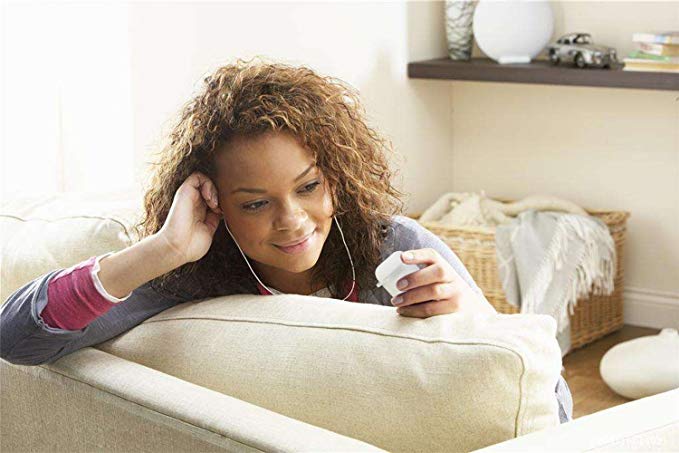 How often do you drop your phone on the ground? Have you ever thought of buying something that can both protect your phone and spark joy? Here are some suggestions: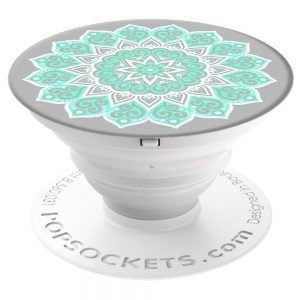 PopSockets makes expanding phone grips and mounts. You can use them to hold or prop your phone, manage your cord and all around just look cool. These collapsible grips make texting, calling and even taking photos easier and more secure. The expandable stand allows you to watch videos, take group photos and use FaceTime or Skype handsfree. You can remove and reposition the PopSocket on your devices with its advanced adhesive.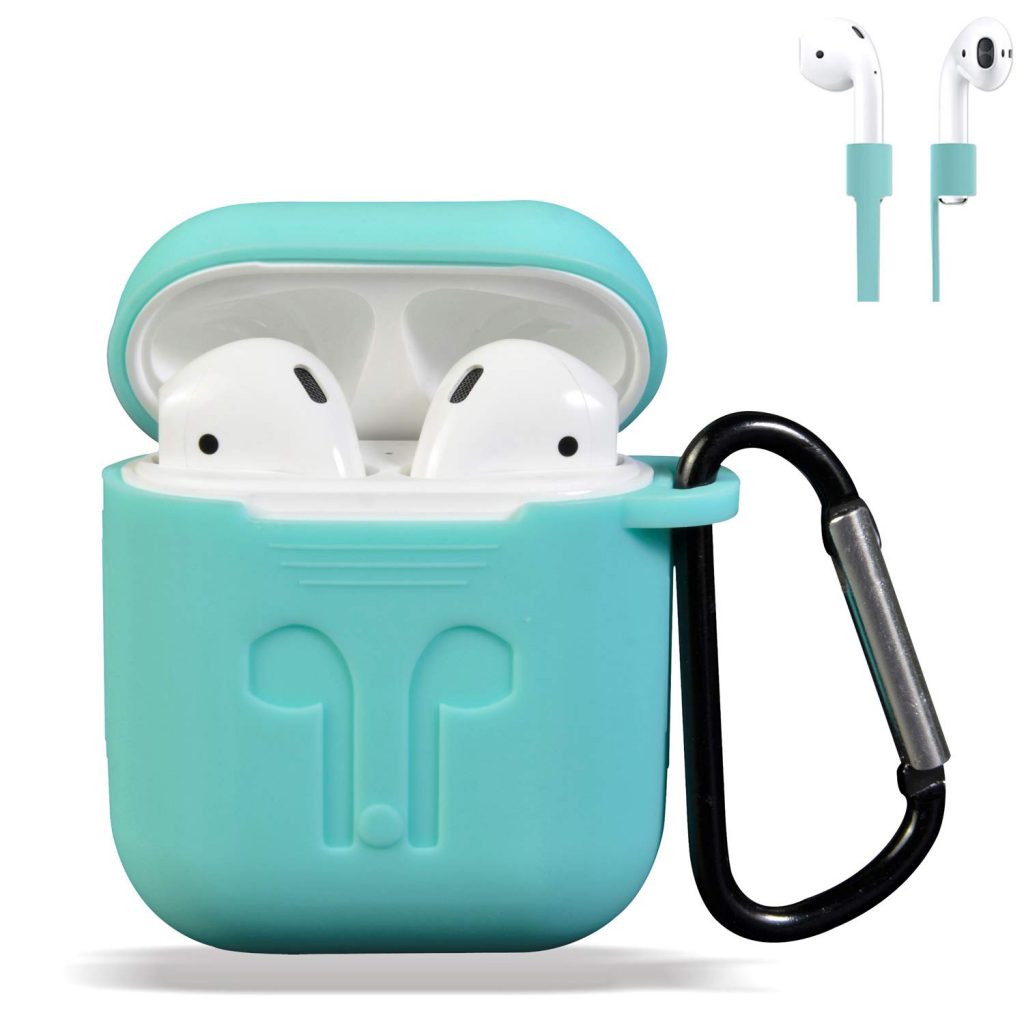 Cherish your AirPods with this colorful and protective AirPods case cover. It keeps your case in near-mint condition, preventing scratches and damages from dropping with the high-quality silicone rubber. One case comes with five accessories, including 1 carabiner, 2 anti-loss straps, and 2 AirPod hooks. You don't have to take the case off when you pair your AirPods to your phone. You can simply press the button on the back to connect.
Photo via Amazon

With the Xenvo Pro Lens Kit, you can take as many pictures as you want with high resolution. The Xenvo TruView wide-angle lens features additional glass elements that correct unwanted lens distortion. Its high-quality, German optical-grade glass provides the best images from edge to edge without dark corners. It is compatible with all phone models such as the iPhone, Samsung, Google Pixel, etc. The packet comes with a warm-glow LED light, USB charging port and travel case.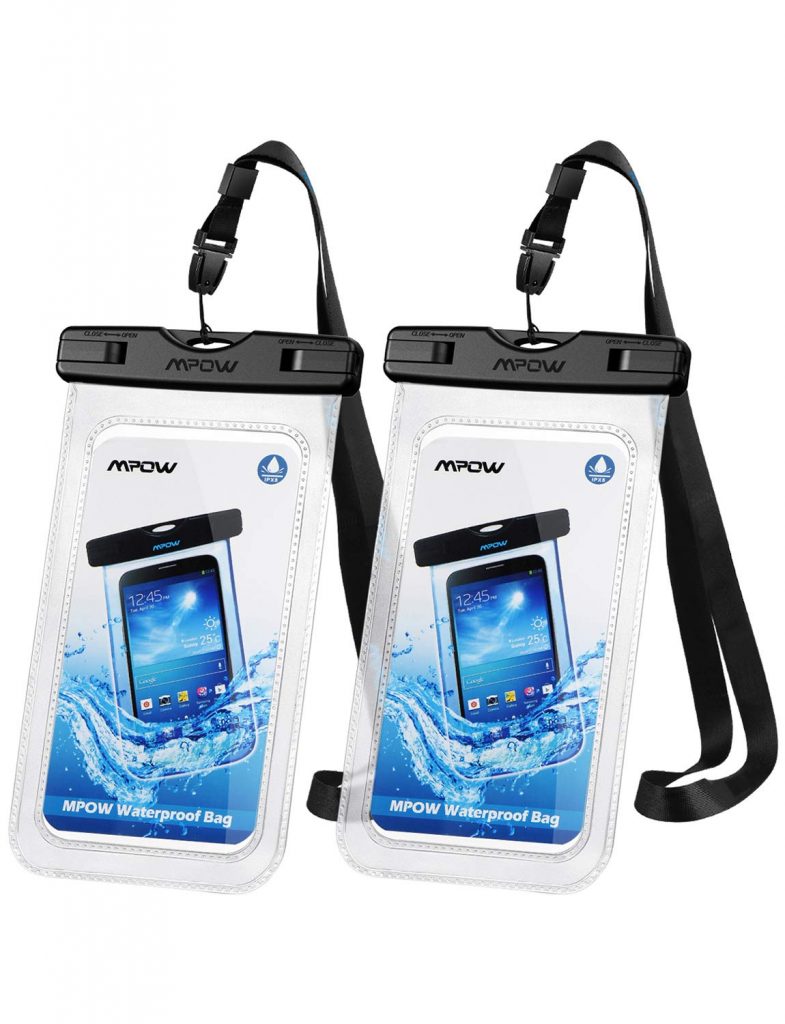 If you are a swimmer, surfer or scuba diver, this IPX8 certified waterproof bag is designed for you. It is compatible for up to 6.5" cellphones. It can be used for not only indoor and outdoor activities but also storing cash, credit cards and carry-on documents. You may use it for underwater shooting because the transparent material does not block the camera. The snap lock mechanism provides full protection for your phone.
Tribit StormBox Micro Is Consensus Pick For 2020's Best Bluetooth Speaker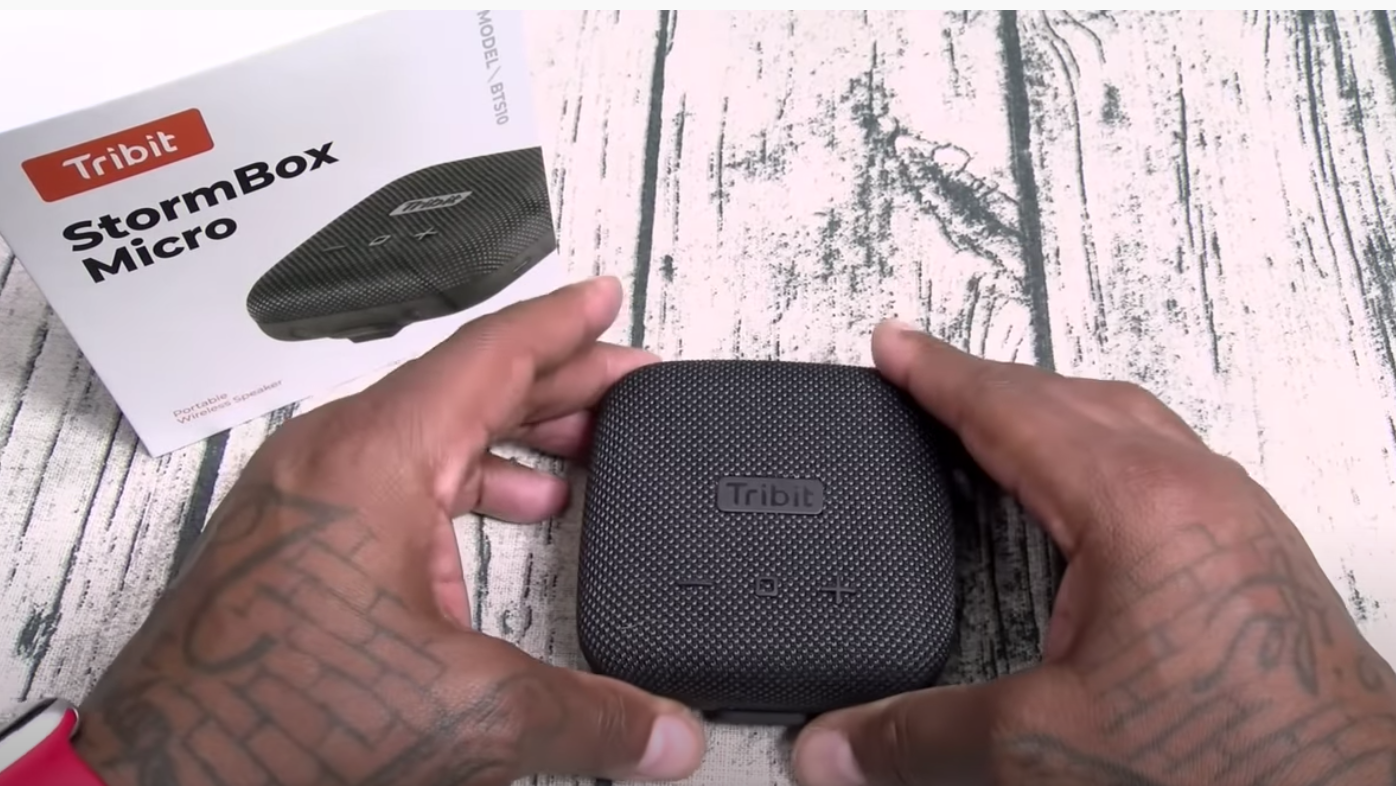 A few tech companies routinely come out with products of such great quality that even the announcement of a new release deserves ample coverage in the media. I'm thinking companies like Apple, Bose, Samsung.
It might be time to add Tribit to that list.
Last month, Tribit unveiled its successor to the popular StormBox bluetooth speaker: the StormBox Micro. By all accounts, the release was a wild success, with the speaker selling like gangbusters. It did not take long for the Grand Poobahs of the world of online tech reviews to coalesce around the Tribit StormBox Micro as this year's biggest hit. Immediately upon release, CNET's David Carnoy called the StormBox Micro "one of the best-sounding pocket-sized speakers I've heard." (This is high praise coming from a guy whose job it is to listen to pocket-sized speakers). He also wrote that it "stood out because it was able to deliver more bass than every speaker in its size class."
Rolling Stone, that august authority on the biggest news in music, listed the Tribit StormBox Micro as #1 in an article "The Best Bluetooth Speakers To Use Right Now." The writers were "especially impressed at how easy it was to pair two StormBox Micros together. Once connected, you can use the speakers as a stereo pair, or as two mono speakers playing the same song simultaneously." On the Rolling Stone list, Tribit's latest offering beats out competing products from legacy players such as JBL and Ultimate Ears, as well as the much-hyped Amazon Echo Plus.
Perhaps the most valuable praise, at least for the purposes of making an informed purchase decision, comes from YouTube influencer Flossy Carter. As anyone who has spent much time on YouTube knows, Flossy knows his audio. But the real reason his opinion on the Tribit StormBox Micro carries so much weight, is that he subjected it to a direct comparison with the Bose SoundLink Micro.
Now, Flossy Carter loves his Bose SoundLink Micro, which he considers his "go-to speaker." Like other people with their American Express cards, Flossy does not travel without it.
That said, Flossy thinks the Tribit StormBox Micro is better. Watch the video yourself, because a write-up cannot do it justice. Flossy played the two speakers side by side, connecting them to the same phone, same song and same volume level. His conclusion? The StormBox Micro, which is half the price, actually sounds better. No surprise then that he recommended the speaker as a "major, major, major GO."
WATCH Flossy Carter's Review:
With Avant-Garde Unboxing, Lew Reminds Us Why He's The Best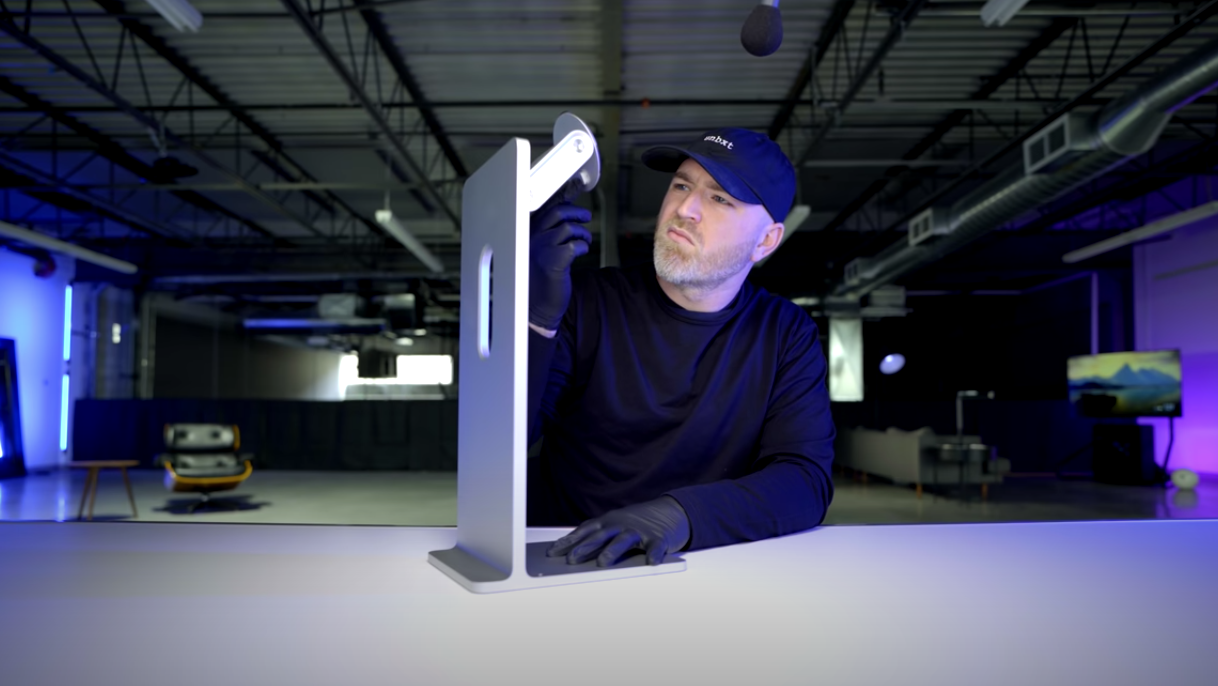 It's no secret that Lew Hilsenteger, the host of the popular YouTube channel Unbox Therapy, is the best in the business. Hundreds if not thousands of poseurs frequently record themselves opening new products, in the hopes that invisible god that is the YouTube algorithm is merciful and puts their videos in front of potential buyers. That vast majority of these wannabe influencers are positively grating; the best thing that can be said about most of them is that they are merely boring as opposed to migraine inducing. Want proof that we live in a "decadent society"? Look no further than the fact that the biggest stars of the Internet lack any and all interest in basic aesthetics.
What separates Unbox Therapy from the channels that try to imitate it is Lew's willingness to experiment. When you click on an Unbox Therapy video, you never know what you are going to get, but you are unlikely to be disappointed. Lew's admixture of wit, aloofness and genuine know-how turns his channel into must-see TV (er, Internet). This is certainly the case with one of Unbox Therapy's recent videos, in which the host unboxes Apple's Pro Stand (currently retailing at $999) without saying a single word. The result is an inspired piece of post-modern art that simultaneously entrances the viewer and makes an incisive point about Apple (which longtime fans will know to be his on-again off-again bête noire).
Watch the video below to see the effect. It's the perfect length (just under 4 minutes), and it features a compelling twist just after the 3 minute mark. Why can't ever unboxing video be this good?
How AirPods Have Gotten Me Through Quarantine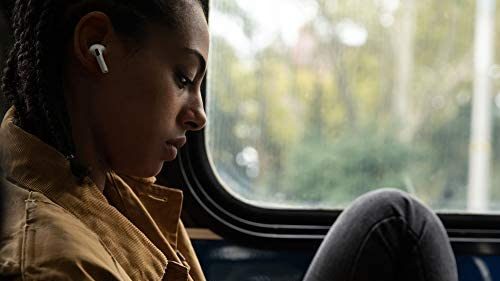 Quarantine has been difficult for people from all walks of life to be sure. But it has posed a particular set of challenges for families like mine, where all of a sudden five people are expected to get work done without killing one another.
All things considered, we have survived reasonably well. I'm not sure I would still be of that opinion had I not purchase a pair of Apple AirPod Pros mere months before the lockdown began. The opposite of a trend-setter, I was skeptical when AirPods appeared on the scene and became the "must-have" accessory for so-called smart set. Why did I need my earbuds to be wireless? Why do I need to talk to people without holding my phone? After all, I have not one but two working hands. Also, the first generation of AirPods were designed like Apple's original earbuds: in other words, seemingly designed to fall out of your ear. Who would pay hundreds of dollars for that?
I became slightly more tempted when Apple came out with the AirPod Pro model, complete with silicone tips so they actually stay in. (Imagine that!) I finally bit the bullet when I found myself in possession of $200 worth of Best Buy gift cards after Christmas. I expected to be underwhelmed.
That did not happen. Instead I became overwhelmed, turning into one of the people I hate: the AirPods guy. I started wearing them everywhere, adding a soundtrack to my life. While I fell in love with the convenience and sound quality they offered, I'm sure the standoffishness it promoted in me made the purchase a net negative.
Quarantine changed all that. I was visiting my family when the lockdown started and have simply never left. The AirPods have helped me survive. Without them, I have no idea how I'd be able to take Zoom calls or even zone out the house's background noise to get work done. (The active noise cancellation is quite good). The AirPods have also made me rather enjoy a daily constitutional, as I listen to an audiobook and relish the change to get outside and walk around the block. Turns out that AirPods have been a crucial element to surviving quarantine, akin to Netflix or a healthy stack of unread books. I highly recommend these little guys to anyone struggling to survive these difficult times.