These Earbuds Offer True Wireless Experience At 80% Off Apple's Price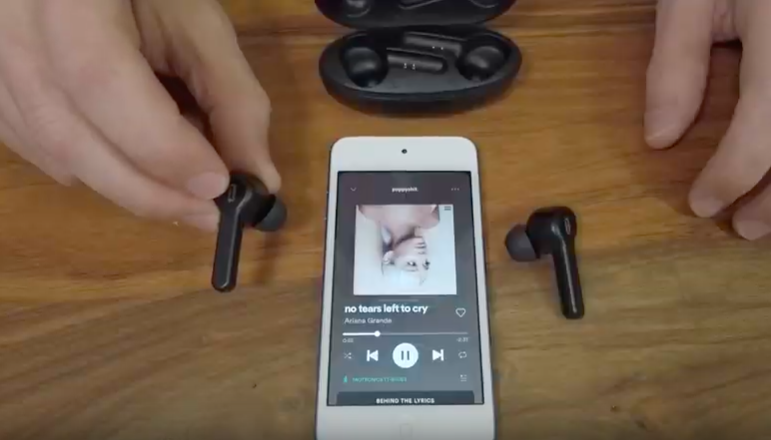 Ever since Apple got rid of the headphone jack in its phones, listening to music has been difficult. Most smartphones don't support wired headphones anymore, all because Apple wants you to buy its "AirPods," wireless earbuds that cost $200.
Considering how much you already spent to buy the phone in the first place, it is a blatant cash grab. But you can outsmart the big tech companies by getting earbuds with the same technology for a fraction of the price.
The newest true wireless Bluetooth earphones are the TaoTronics TT-BH053. At only $45, they make the sticker price of the Apple AirPods seem even more grotesque. And despite being available at a budget price, these are a high-quality product. With a recharging case that stores the earphones when not in use, you can go an industry-leading 40 hours of listening without plugging them into a power source to charge them. 
The TaoTronics TT-BH053 have all the features of the top-selling earbuds on the market. They use 6mm dynamic speakers with noise isolation. One-touch control allows you to skip or pause songs or access your personal assistant without digging your phone out of your pocket. Perhaps most impressively, the built-in mic works like a charm, so you can have full-on phone conversations with your device charging on the other side of the room.
In addition to the price, the big leg up the BH053s have on AirPods is the fact that they don't fall out of your ears. The package comes with three different size silicone ear tips so you can customize based on the shape of your ear. We even tested them out while running, and they did not so much as wobble. Compare that to Apple's product, and you will find these earbuds to be a better bet in quality as well as price.
WATCH Our Review of the TT-BH053 True Wireless Earbuds:
WATCH: Unbox Therapy Gets A Sneak Peak Of The Motorola Razr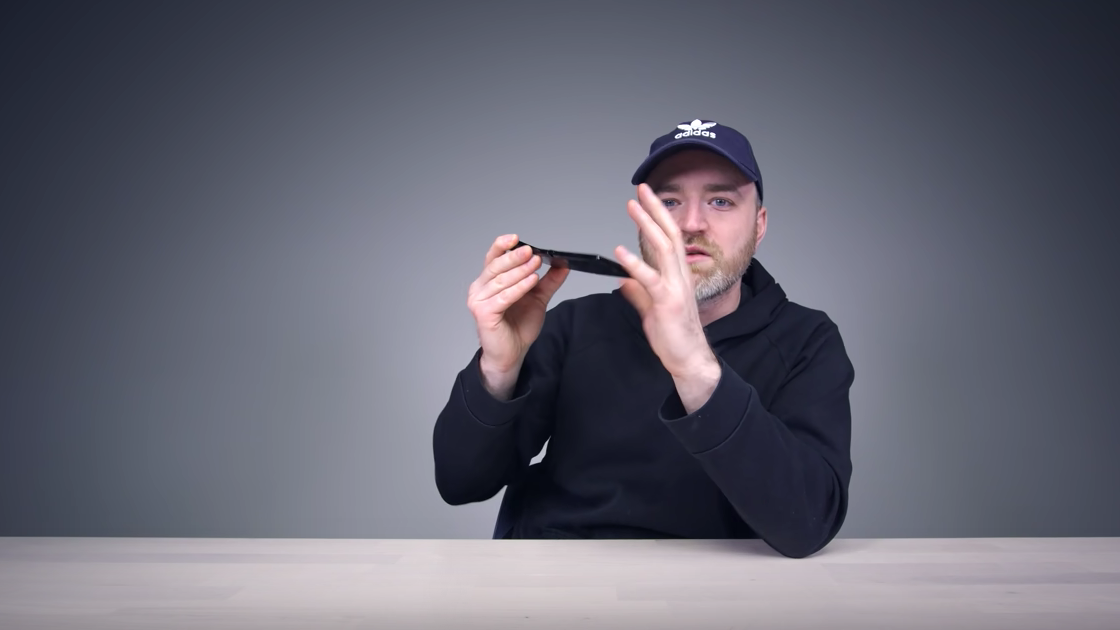 Plus ça change, plus c'est la même. Here we are, in the year 2020, and the cutting edge piece of phone technology is a Motorola Razr. Like the one you probably owned as a much younger person, this new Motorola Razr is a flip phone that folds open and closed. However, unlike the original, the screen itself is now foldable, bringing the old Razr model up-to-date as a modern smartphone.
The Motorola Razr is not available for purchase yet, but some influencers have already got their hands on one. For example, take a look at Lew's experience with the new phone over at Unbox Therapy:
As you can see, the big takeaway from the new Motorola Razr is just how slender it is. Lew is amazed at how such a little device can be so powerful and hold so much information. As he says at the video's conclusion, this is "the future in your pocket."
If you are thinking about getting the new Motorola Razr when it hits the shelves, there are a few things you need to know. For one, at least to start, the phone will be Verizon-exclusive in the United States. Oh, and perhaps most importantly, it will set you back $1,500. If that seems like a lot, you must remember that it's main competitor in the foldable screen space, the Samsung Galaxy Fold, goes for nearly $2,000. The Huawei Mate X, for it's part, is not even available in America.
A Theragun Alternative You Can Actually Afford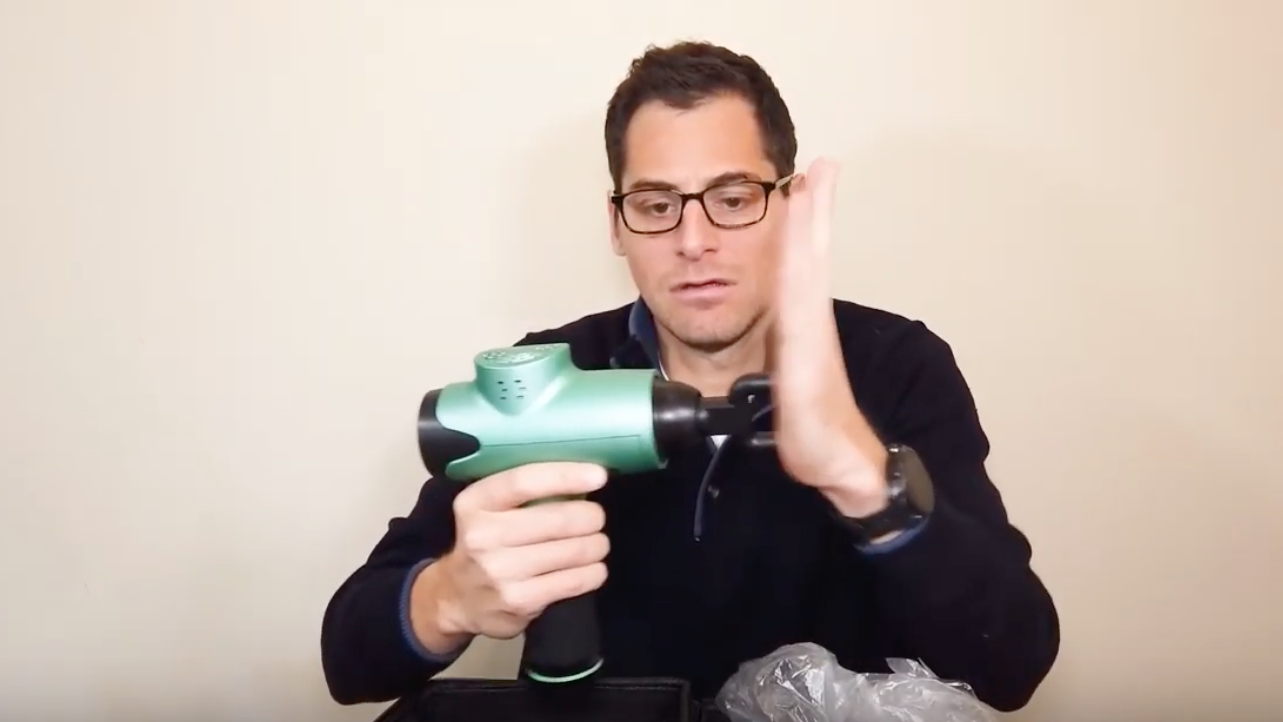 Say you are a young professional, inspired by a bevy of Instagram posts from very attractive people and glowing recommendations from co-workers and friends. You decide it is finally time for you to see what the hype is all about and get a percussion massager. You go to Amazon, type in Theragun G3PRO and expect to make the purchase. You stop in your tracks. $600? For a massager? Are they serious?
It turns out they are serious. Many (typically rich or influential or both) people have bought a Theragun in the past few months, then boasted of its "life-changing" effects on their well-being and physical fitness. Could it possibly be worth it? All signs point to the answer being yes, but even so, you can't justify a $600 expenditure of that nature.
Luckily, you don't have to. For those of us just as concerned with our financial as well as our physical health, there is a Theragun alternative, a percussion massager that sells for a fraction of the price. To see if it compares, we tested out the GT Pro 3.0, which retails on Amazon for $130:
For the price point, the GT Pro 3.0 compares rather favorably with the Theragun. The pain relief it provides is immediate; it is the perfect way to recover after a strenuous workout. Impressively, the GT Pro 3.0 does not make a lot of noise, which means you can take it with you to loosen you up pretty much anytime and anywhere a cramp occurs. The LED touch screen is very user friendly, and the built-in lithium battery allows you to use the massager for up to 8 hours before requiring a new charge.
Like the Theragun, the GT Pro 3.0 comes with several attachments that can be used for triggering distinct muscle groups. The 6 accompanying massage heads include an air cushion head, a U head, a big ball head, a small round head, a bullet head and a small flat head. Each of these has a different effect on the muscles it targets, and we found the small flat head to be the most useful. The two balls, which are both made out of foam, were the least effective of the bunch.
Is the GT Pro 3.0 as good as the Theragun G3PRO? No, it is not. If you have $600 to spend, you should get the higher end product. But if you don't, and you still want to experience the value of having a percussion massager on hand, then we recommend the GT Pro. It is no secret that the team here at We Know Products are huge believers in the value of at-home massagers. That's why Naipo's new oCuddle neck and shoulder massager topped our 2019 Christmas wish list.
Tribit Audio Promises Big Sounds In Small Sizes At CES 2020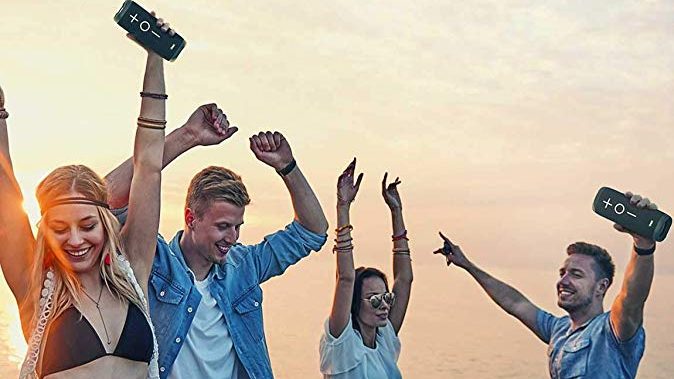 By now, you've likely seen some of the most eye-popping products debuting at CES 2020 in Las Vegas this week. Samsung is coming out with a rotating TV to play vertical video! Sony is making a car! Charmin (yes, that Cha-Cha-Charmin) unveiled a robot that fetches you toilet paper in your hour of need. We certainly live in interesting times.
For the most part, the coolest announcements at CES are still mere concepts, years away from the production line and even further away from your home. But never fear: the slate of tech at the Consumer Electronics Show is so abundant, that all sorts of items promise to hit the market relatively soon.
One of the 2020 products we are most excited for comes from Tribit Audio, the wireless audio brand primarily known for their line of bluetooth speakers that includes the the XSound Go, the MaxSound Plus and the StormBox. Last year, Tribit introduced their QuietPlus ANC headphones as well as their FlyBuds in-ear headphones.
At this year's CES, Tribit is showing off their latest design, called the StormBox Micro. As the name implies, this new speaker offers the powerful sound of the StormBox (which several sites deemed the best bluetooth speaker of 2019) in a small, extremely portable size.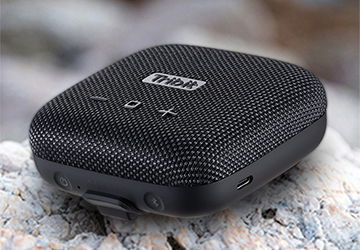 We at "We Know Products" are very excited to get our hands on one of these little guys as soon as they are made available to the public. Stay tuned for a follow up review.