How To Choose The Right Sunscreen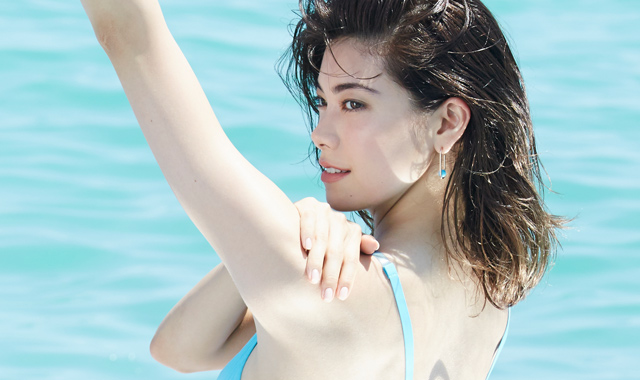 Shiseido ANESSA Perfect UV Sunscreen

ANESSA sunscreen is waterproof and sweat-proof. I never have to worry about sweating under harsh UV rays and getting sunburn because ANESSA enhances the UV protection veil with sweat or water. ANESSA develops two different colors for different uses. The golden ones are great for the beach and pool. The silver ones are great for outdoor and sports. In general, the golden ones turn sweat to the strongest UV protection that resists water and create a dewy yet non-sticky texture that feels gentle on skin. They are formulated with angelica extract GL that moisturizes the stratum corneum to maintain skin conditions. The silver ones turn sweat to the moisturizing UV protection that keeps moisture and create a smooth, moisturizing texture that feels gentle on skin. They provide treatment effects for UV-induced damage such as dryness. ANESSA sunscreen can be removed easily by using soap or daily cleanser.
Avène Ultra-Light Hydrating Sunscreen Lotion SPF 50+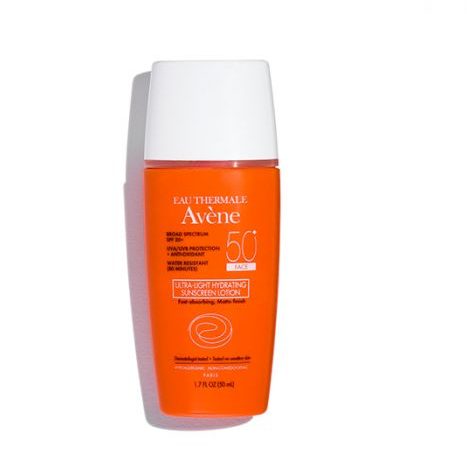 Unlike other sunscreens, Avène Ultra-Light Hydrating Sunscreen Lotion is designed for the entire family, ages 6 months and up — perfect for all skin types and tones. Even sensitive skin can use this sunscreen. The ingredients include a photostable form of Vitamin E that provides powerful antioxidant protection, and Avène Thermal Spring Water soothes and softens the skin. I usually apply it before make-up, and then the layers become invisible. It provides 24-hour hydration. This water-resistant sunscreen may last up to 80 minutes in the water. It features hypoallergenic, non-comedogenic, fragrance-free, paraben-free, soap-free, oil-free, soy-free, gluten-free. You should apply it to your face evenly 15 minutes prior to sun exposure and reapply every two hours.
First Aid Beauty Ultra Repair Pure Mineral Sunscreen Moisturizer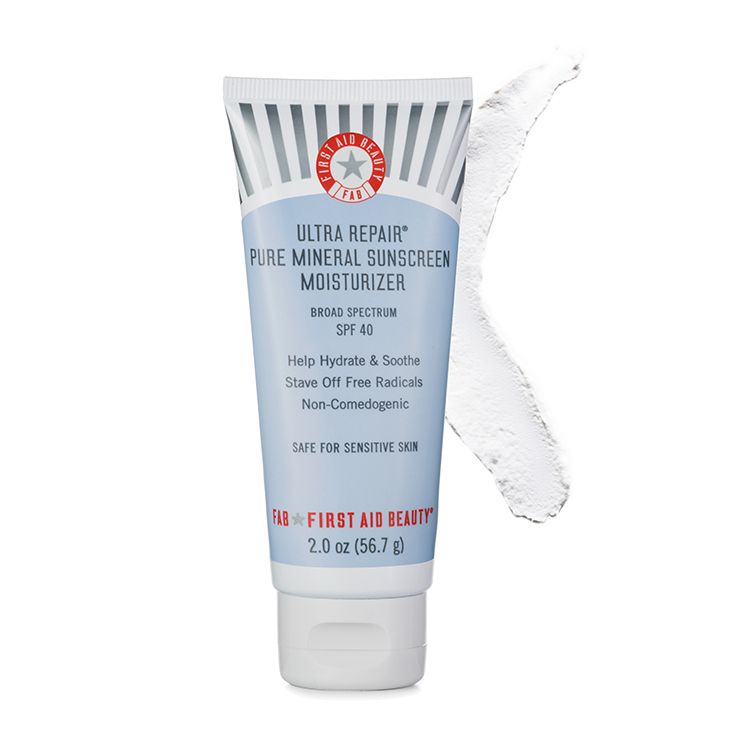 This sunscreen moisturizer from First Aid Beauty is the best solution for dryness because it is formulated with soothing hydrators. People with sensitive skin are safe to use it because it contains high-level and broad spectrum UVA/UVB protection. It provides a rich and velvety texture and protects, hydrates and soothes your skin. This sunscreen never clogs pore and safeguards skin from the sun's harmful effects because its ingredients contain physical UV blockers, zinc oxide and titanium oxide. Its botanical-rich antioxidant booster can help us prevent premature aging. The colloidal oatmeal calms and soothes dry and distressed skin. This Ultra Repair Pure Mineral Sunscreen can be used on both face and body. The biggest difference between this sunscreen moisturizer and Avène Ultra-Light Hydrating Sunscreen Lotion is that you have to reapply it after 40 minutes of swimming or sweating.
Why Aren't There More Clear Backpacks?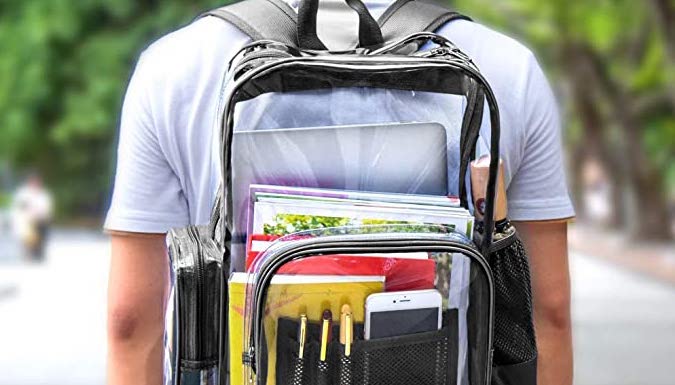 Over the next week or two, in some form or another, the school year is starting across America. School had already changed a great deal in recent years, with rules and regulations requiring clear backpacks and so-called "student resource officers." Add in the precautions necessitated by Covid-19, and you get a school year unlike anything seen before.
The full extent of the effects of social distancing on classroom learning have yet to be revealed. But we do know that students will be monitored like crazy. Clear backpacks are even more of a must, now that school security needs to limit contact with potentially infected individuals. Sadly, even though they've been mandated for years now, the selection of clear backpacks available on Amazon is still wanting. With traditional book bags, you can find a wide selection of stylized gear. With clear backpacks, on the other hand, your choices are basically limited to this perfectly cromulent model by AmazonBasics: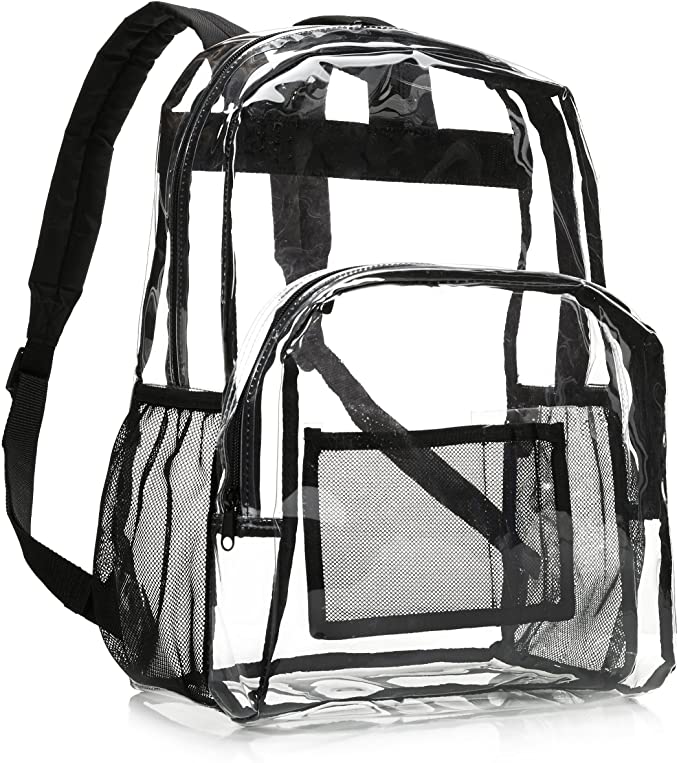 Plus dozens of Chinese imitators like this one from Packism: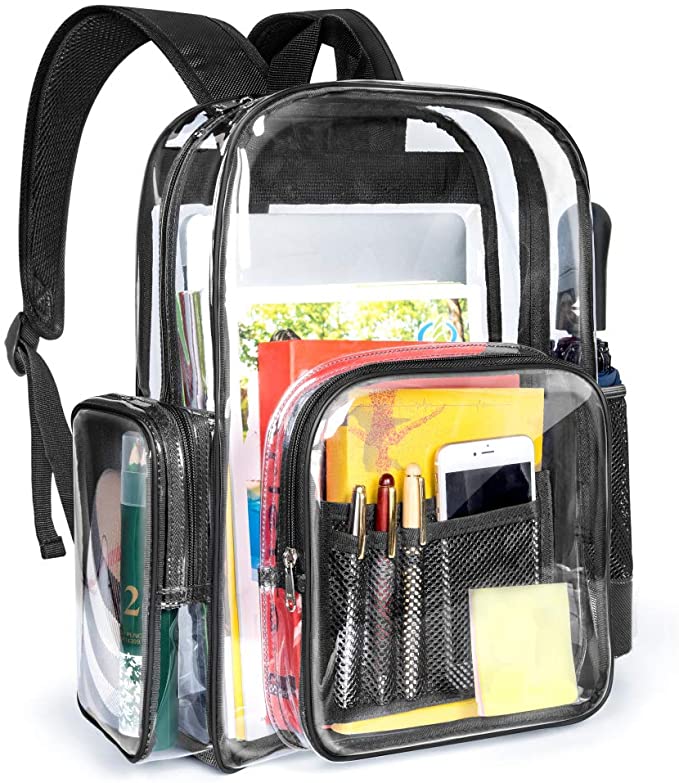 K-Cliffs has developed a solid reputation for clear backpacks, as evidenced by their #1 spot in this Reviewed.com article.
If you ask me, there should be just as much diversity in the offering of clear backpacks as there is in traditional ones. One need not don a tinfoil hat to foresee a near future in which clear backpacks are mandated everywhere. Hopefully by then the consumer will at least get more of a choice in the matter.
Three Steps To Remove Makeup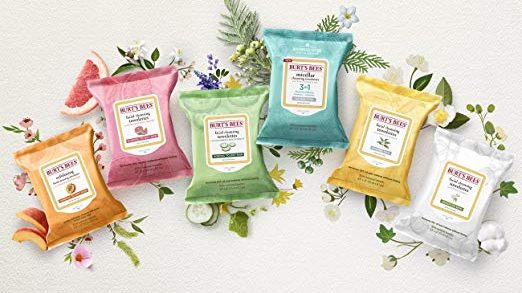 Removing makeup is as important as putting on makeup. If you don't remove your makeup properly, it can cause extensive damage as your skin ceases to breathe. Leaving makeup on also prevents your skin from renewing. Since the majority of makeup is made of oily substances, you will notice more acne and blackhead breakouts the morning after if you let the makeup stays on your face overnight. You should remove your makeup completely to prevent the appearance of fatigue signs.
Burt's Bees Sensitive Facial Cleansing Towelettes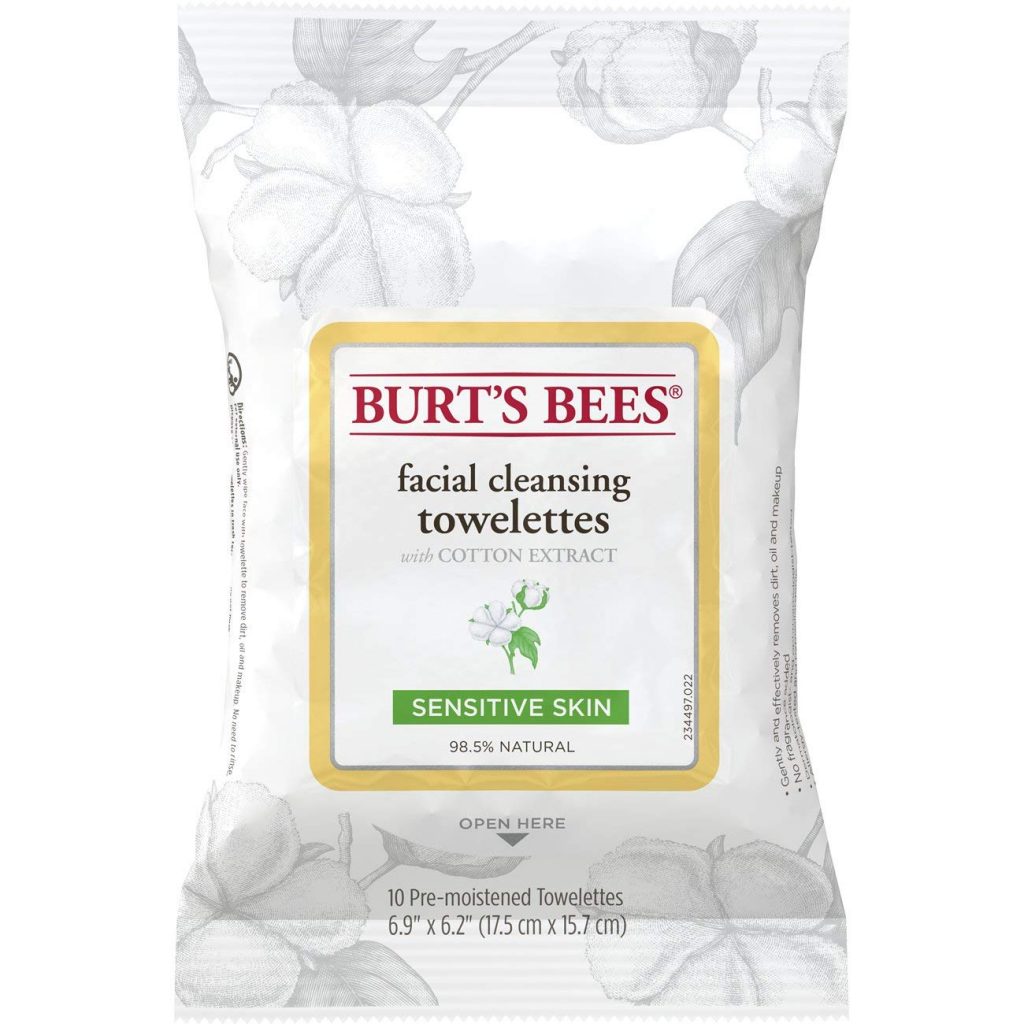 I believe everyone has seen Burt's Bees in grocery stores and drugstores. Some of you might have used some of its products such as its non-irritating cleanser or moisturizer. What I'm going to introduce to you today is its facial cleansing towelettes. There are six types of face wipes for different skin types. The one used by most people is the Burt's Bees Sensitive Facial Cleansing Towelettes; it is formulated with cotton, rice extracts and aloe, which make your skin feels soft and clean. These makeup remover wipes can help you get rid of pore-clogging dirt, oil and makeup, and they have been tested by dermatologists and ophthalmologists alike. Moreover, they are natural, fragrance-free and hypoallergenic. You can use these makeup remover cleansing towelettes at home or bring them with you when traveling. They are ideal to use in the airplane because they are rinse-free. Cleansing oil leaks easily in transition especially if your luggage is squeezed by the baggage handlers. Every pack includes 30 face wipes. I get a new pack every month, which suits me just fine.
Aveeno Ultra-Calming Foaming Cleanser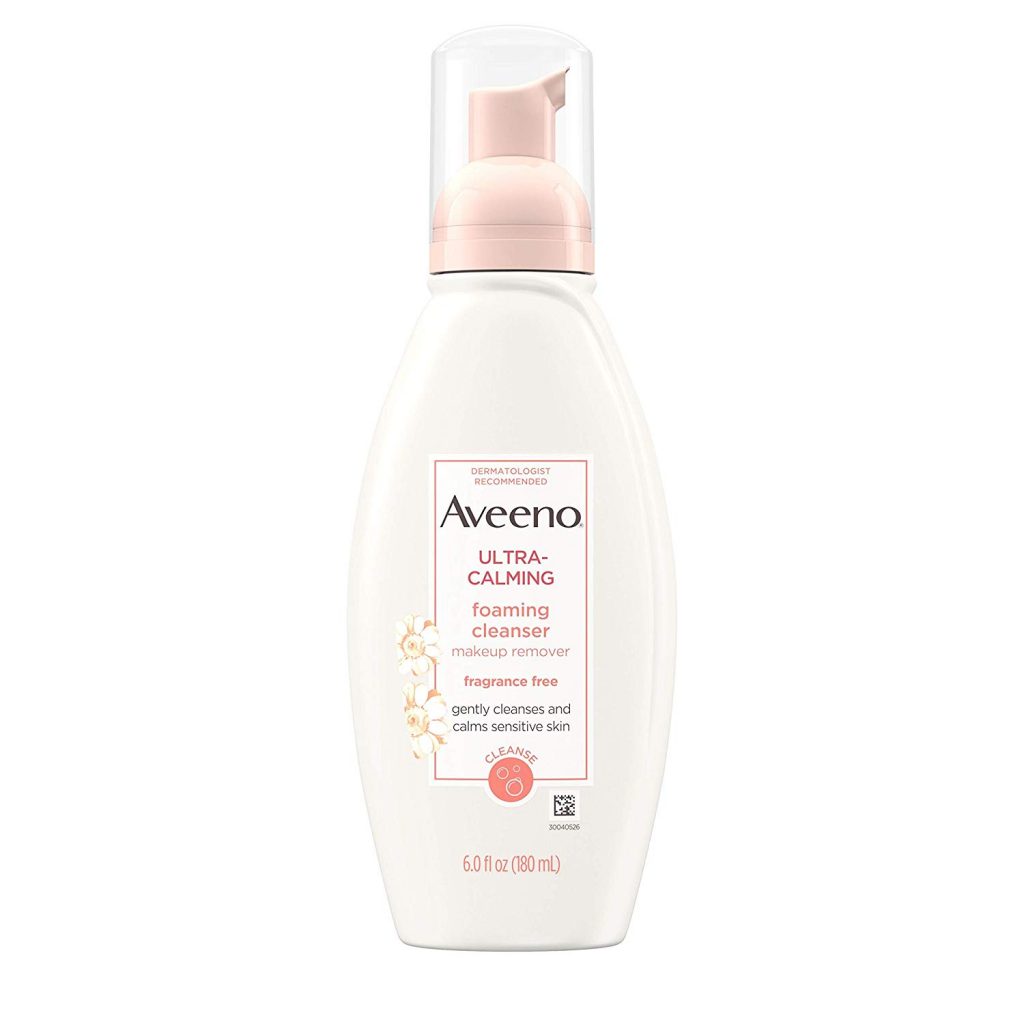 Wearing heavier makeup necessitates more removal time. You need a foaming cleanser for a more invigorating cleanse. My favorite one at the moment is Aveeno Ultra-Calming Foaming Cleanser to really clean out my pores. Most of the foam cleansers aren't recommended for people with dry skin or sensitive skin. However, Aveeno Ultra-Calming Foaming Cleanser is ideal for nearly all types of skin such as dry or sensitive skin, oily skin and acne-prone or teenage skin. It never dries your skin. This foam cleanser creates a foamy lather and helps you to remove oil and layers of makeup. Most people apply sunscreen underneath foundation. Aveeno's foam cleanser can be used to wash off sunscreen as well. You will not have to use another special cleanser to remove water-resistant sunscreen. It is formulated with Calming Feverfew extract that helps improve the appearance of redness and calm irritated, sensitive skin. I use this cleanser twice a day because it is fragrance-free, soap-free, hypoallergenic and non-comedogenic. With Aveeno Ultra-Calming Foaming Cleanser, you can do a typical cleanse.
Borghese Fango Delicato Active Mud Mask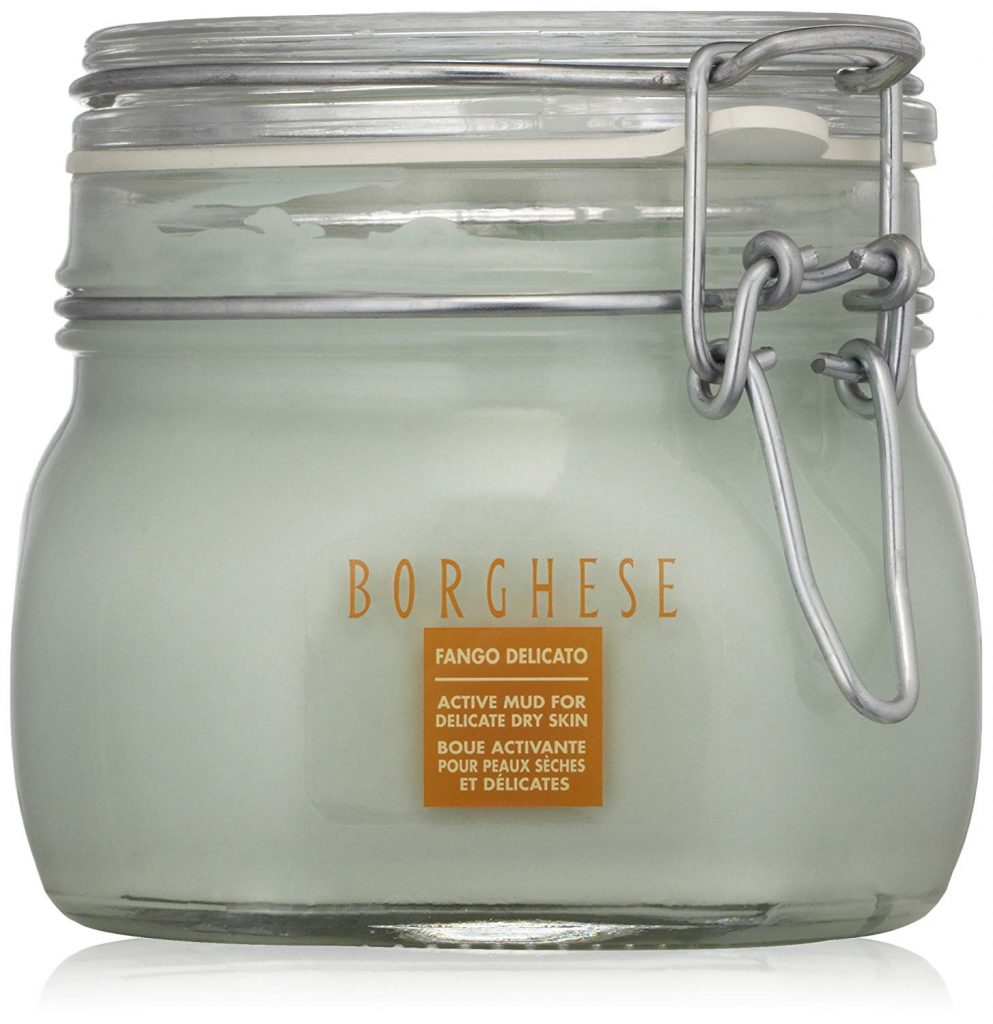 Burt's Bees Sensitive Facial Cleansing Towelettes and Aveeno Ultra-Calming Foaming Cleanser can remove oil, dirt and other impurities. However, you need the Borghese Fango Delicato Active Mud Mask to draw out the toxins that lie deep beneath the outer epidermal level. It is infused with avocado and sweet almond oils. I have been using this mud mask for years. It really helps with getting rid of blackheads and cleaning my pores. Before using the Borghese Fango Delicato Active Mud Mask, I've tried a lot of blackhead remover masks to eliminates blackheads. Most of them did work for a day but never lasted a long period of time. This mud face mask can do wonders for your skin. It hydrates and firms your skin and reduces the appearance of fine lines and wrinkles. As you may have known, oil, dirt and dead skin cells can clog up your pores. Once your pores are clogged up, blemishes, pimples and acne appear. Borghese's Mud Mask can refresh your skin by detoxifying and exfoliating your dull skin. The package comes with a sponge, which can be used to rinse off the mud mask after you leave it on for 5 to 10 minutes.
Listen Up Ladies: How To Stay Beautiful When Traveling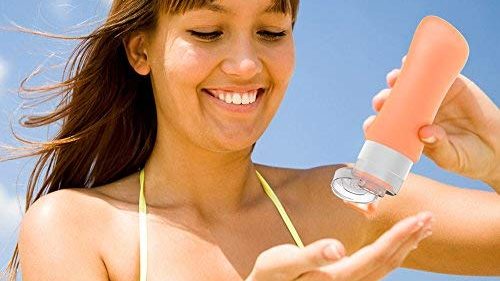 Everyone wants to keep fresh and look good on the road. We may never go back to those places again. Thus, the pictures that we take are lifelong memories. Whether we are on a trek through the Sahara or a bus tour through Paris, staying clean while traveling can improve our spirits, help us to always be in a good mood, maintain mental and physical health, and make sure our haggard appearance and penetrating odor do not scare people around us.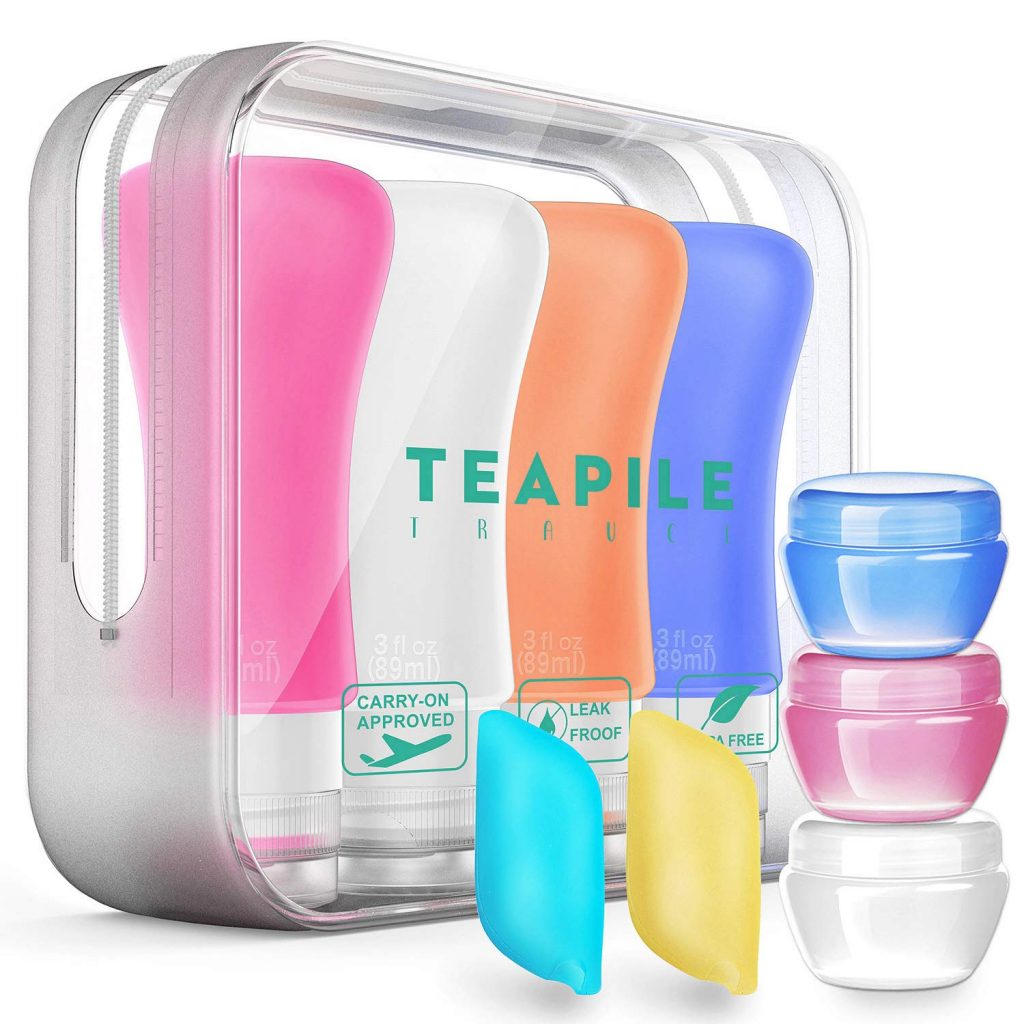 All of us have our own preference for the kinds of shampoo and body wash that we use. The ones that hotels provide are not always satisfactory. Those body washes do not have a pleasant and long-lasting fragrance. Therefore, a lot of people love bringing their own shampoo and body wash on the raod. Teapile's 9 Colorful Travel Bottles include a versatile variety of containers: 4 bottles, 2 cream boxes and 2 toothbrush cover, with 1 cover bag. They can be used for toiletries of all kinds such as shampoo, conditioner and lotions. All bottles are soft, easy to squeeze and flexible with 3 layers of anti-leak walls and flip-top caps that prevent messes on the road. These travel bottles are high- quality, BPA-free, and approved by the TSA. Since they are reusable, they cause no pollution to our environment.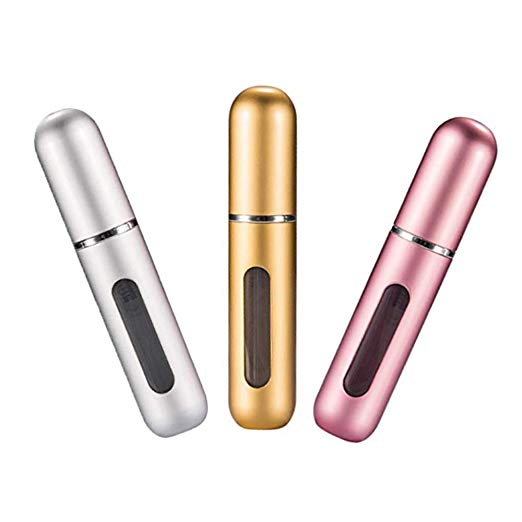 You should bring the right perfume with you when traveling. As any frequent traveler knows, there is a big risk bringing the whole bottle of fragrance. CENSUNG perfume atomizer helps us reduce that risk and cut down on waste. They are refillable and perfect for storing perfume while traveling. They can also be used as a perfume sample bottle and can be taken to parties, to the gym, or left in the car. Some people might wonder how can we refill these atomizers. The bottom of the atomizer has an opening. You can insert the stem of your perfume bottle into it and pump. You are able to see how much it has been filled through the clear window on the side. The package comes with three portable perfume refillable spray bottles. The capacity of each one is 5ml, the equivalent of 70 sprays.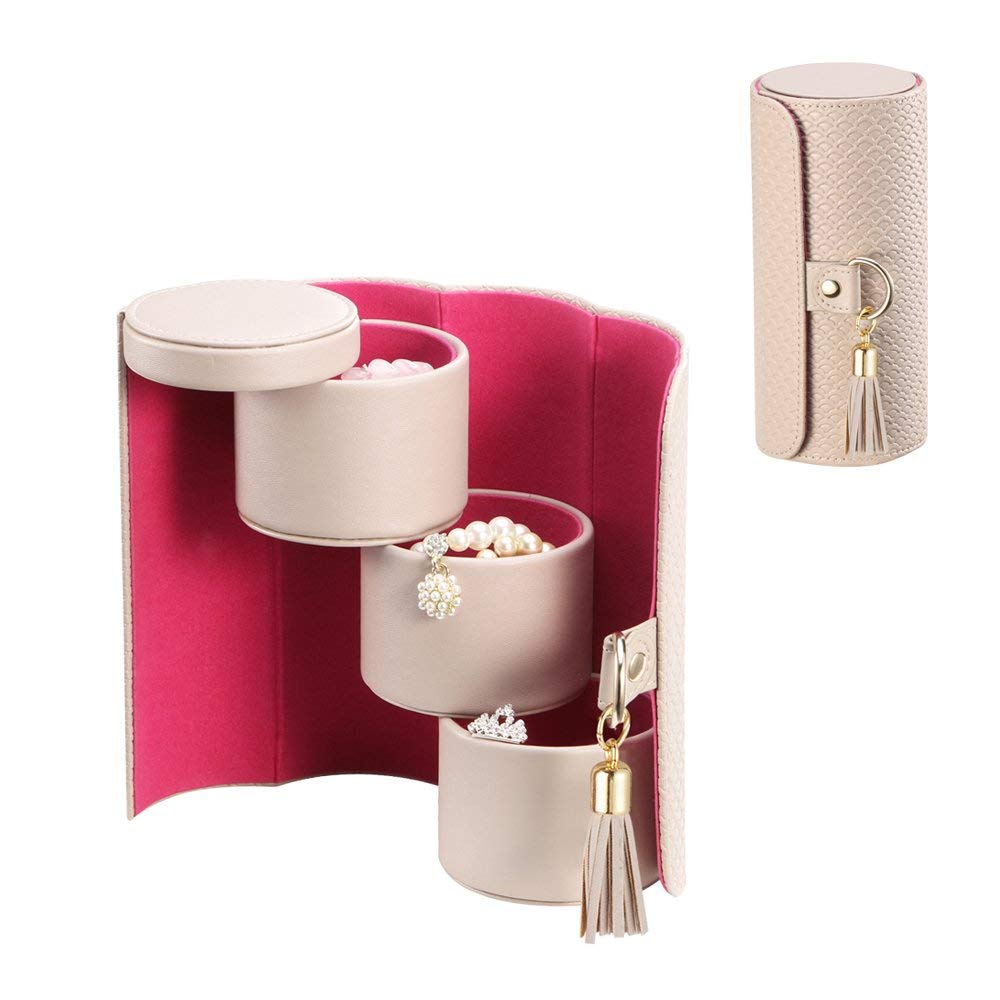 Jewelry can help women gain confidence and feel more beautiful, stylish and special. When you travel, remember to take along a few necklaces, bracelets and earrings that bring out your best features. Jewelry gets tangled, damaged and lost easily in transit. Vlando Viaggio Small Jewelry Case better protects your jewelry. It is made from durable synthetic leather and a velvet lining. You can roll it up and close it with a snap button so that it fits in your backpack, handbag or suitcase. This travel accessory storage box keeps your jewelry organized and ready to swap at any time. It is essential to get a high-quality jewelry box if you want your jewelry to stay in the best condition possible.