These 3 Tech Accessories Will Help You Get Through The Workday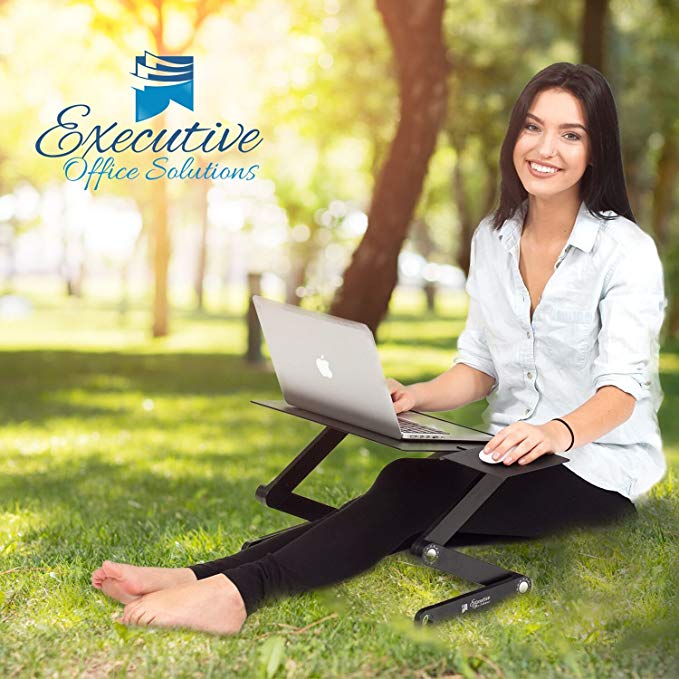 Logitech Washable Wired Keyboard K310

Accidents happen all the time, especially in the modern workplace. Most people in the office drink at least one cup of coffee a day. Eventually, someone is going to spill. It just takes one cup of coffee to damage your computer for good. Logitech has developed a solution to this problem. The Logitech Washable Keyboard K310 can be washed by hands and even submerged in water. It is waterproof, spill-proof and dust-resistant. Furthermore, this keyboard saves you from the embarrassment of typing too loudly and distracting your coworkers. The keys are printed by laser and coated by UV, which make them durable. You may simply plug it into your computer to use it. The keyboard also provides 12 shortcut hotkeys. You may access your email or launch a web search with only one touch, which saves your time and improve work efficiency.
Wireless Charging with Headphone Stand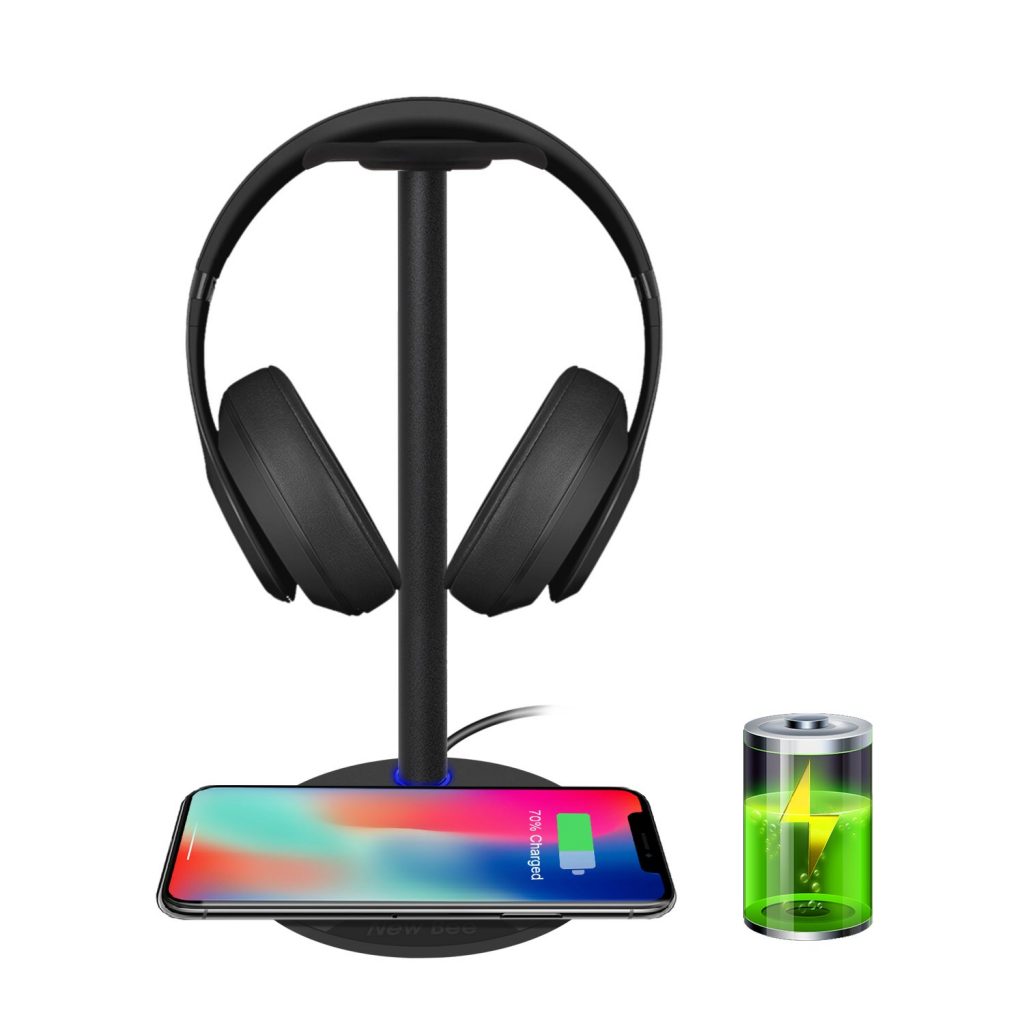 Headphones bring us enjoyment, especially at work. Ever since our employers took away our cubicle walls, getting through a workday has been impossible without headphones of some sort. Headphones help you to minimize the noise made by those around you. If you spend a lot of money on a pair of headphones, there is no reason that you don't give your headphone a home. This headphone stand is suitable for most pairs as long as the width is within 1.8 inch/4.6 cm and the height is within 8.85 inch/22.5cm. In addition to acting as a charging stand, it also acts as a wireless charger. With the wireless charging pad, you may just drop your phone on top of it, and it starts to charge the device automatically. The LED indicator lights notify you when the device is fully charged. When the light turns red, it indicates it is ready to charge. And it turns to blue when it starts to charge. The light goes out when the charging is finished. The package comes with a wireless charger pad, headphone stand, USB cable and a ring holder for your mobile phone.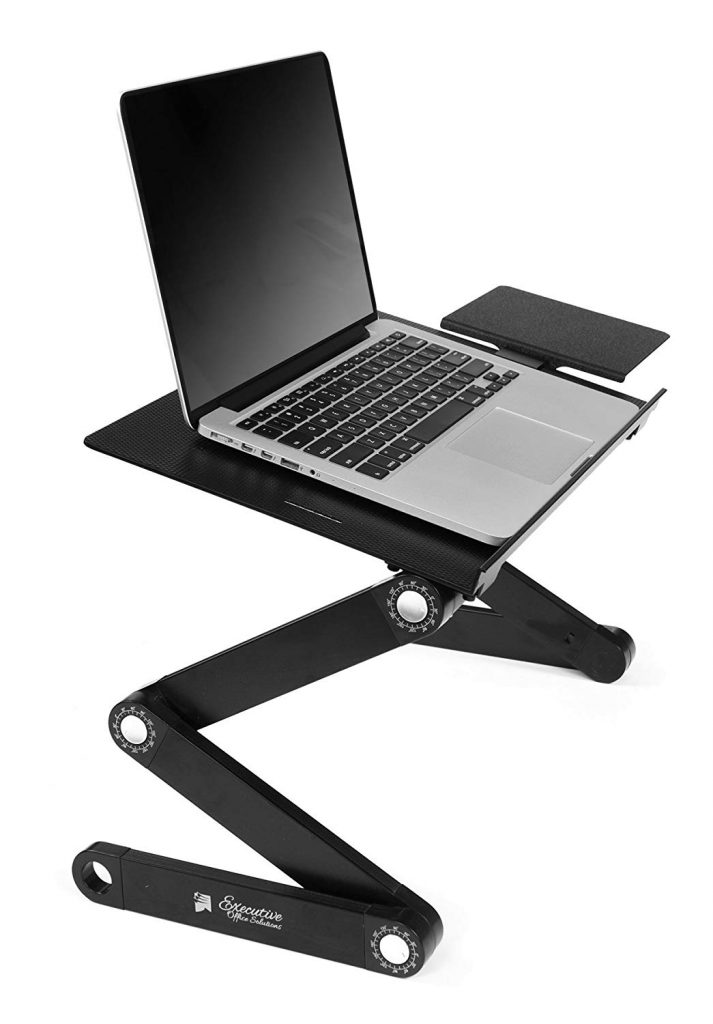 Have you ever experienced "text neck"? Given the prevalence of phones and computers these days, I am sure you do. Two of the adjustments to prevent text neck pain are raising the devices or stand up straight. This portable adjustable laptop desk is designed to move your device up closer to eye level so your head does not have to be tilted forward. And you may keep the body aligned in a neutral position while using the devices. You can also use it as a space saver because you can place things like books between the legs. The legs are adjustable and can be rotated 360 degrees and locked in place at various angles. At the table's side is space for your mouse, phone, tablet, or book. It is also equipped with silent USB powered CPU cooling fans.
Why MKBHD Doesn't Like The RAZR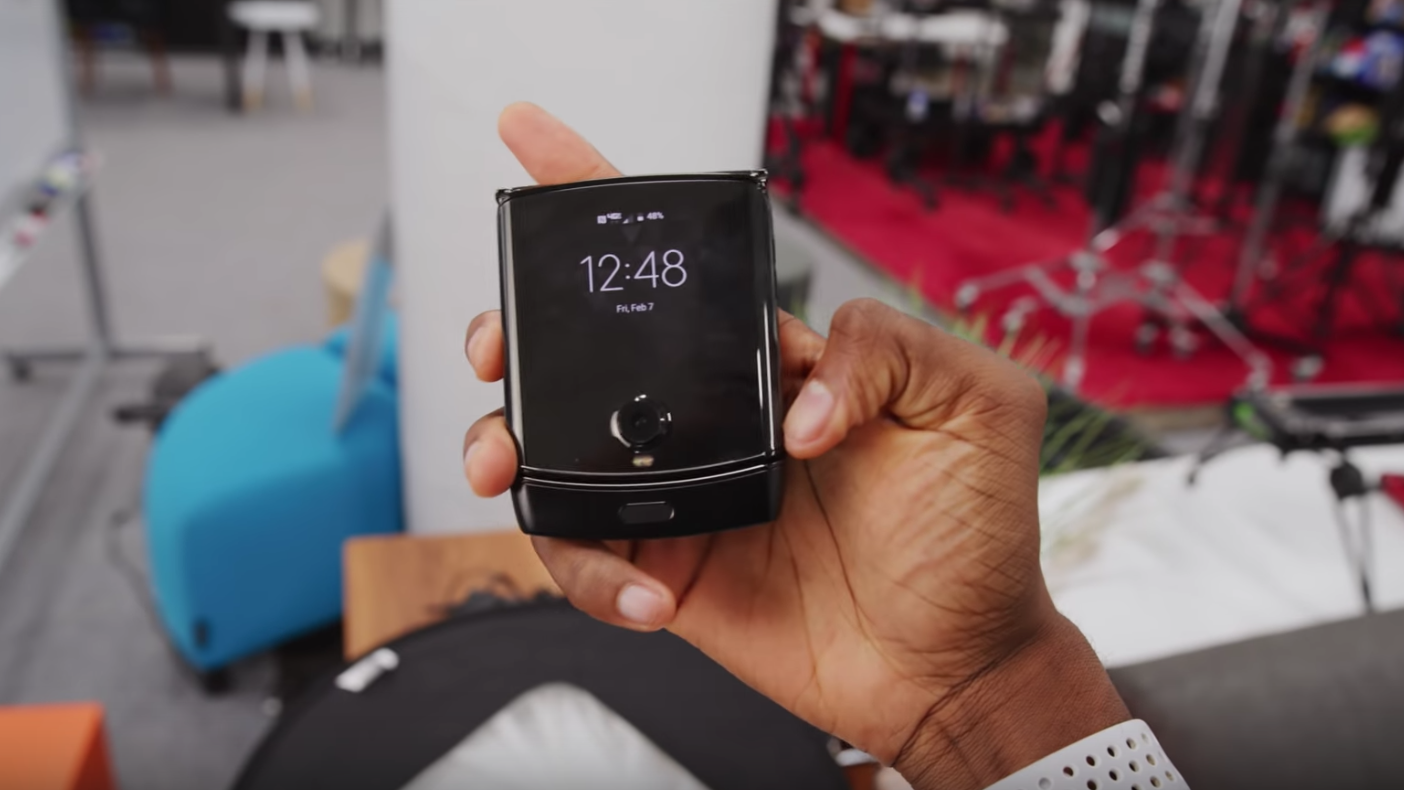 Marques Brownlee, aka YouTube's MKBHD, has a job most of us would kill for. He hobnobs with the world's plutocrats, he gets a first-hand look at cutting-edge products, and pretty much every piece of tech he owns he gets for free.
However, maybe the job isn't as easy as it looks. Sometimes a company may send him a $1500 product free of charge, but the product is one that he does not particularly care for. It is still his duty to share this take with his millions of fans on the Internet.
This is the case with the new Foldable Moto RAZR, which has a foldable screen and is meant to resemble the original Motorola RAZR from two decades ago. Unlike many other tech reviewers, MKBHD is not a fan of the new RAZR. He admits that this may be because he lacks the nostalgia that is this phone's sole raison d'etre. (Even for tech reviewers, Brownlee is on the younger side, and it is entirely possible that he never owned a Motorola RAZR back in its initial run).
His main complaint, related to the aforementioned absence of nostalgia, is with the phone's shape. He finds it unnecessary to fold a phone with a 6.2-inch screen, since that size phone would already fit into your pocket without being folded in half. He would rather a phone with a foldable screen to be double the size.
As Brownlee puts it, he is unsure if this "form factor is even a good idea to begin with." What do you think? Is he right? Let us know in the comments.
Do You Really Need An AI-Powered Toothbrush?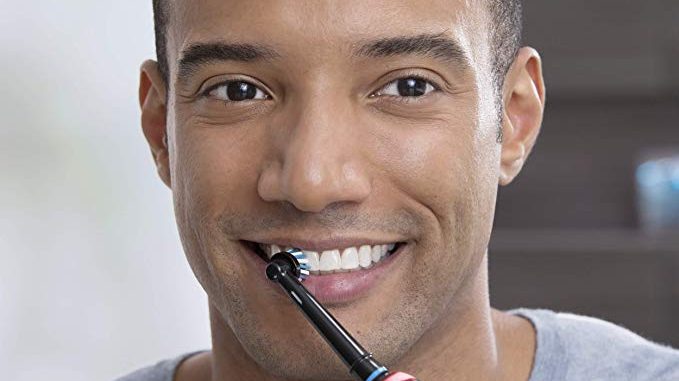 Never doubt the power of technology to make simple things complicated. As we examine trends likely to define the year 2020 in tech, a few commonalities stand out to us. One such indicator points to an upcoming boom in "AI-powered toothbrushes." Out with your regular old electric toothbrush and in with its "machine learning" successor. Why anyone needs such a thing remains to be seen.
Multiple brands are attempting to either create or co-opt this advancement in oral hygiene technology. At CES in Las Vegas earlier this month, Oral-B made the biggest splash. Turns out Oral-B already makes an AI-powered toothbrush, called the Genius X, which hit the market in late 2019. In Vegas, Oral-B unveiled a new model, the iO, which claims to improve the mapping of the interior your mouth, so it can give you a numerical answer to the question of what areas you are skimping on. Like the Genius X before it, Oral-B's iO has received fawning coverage by tech bloggers. Still, we can't imagine spending upward of $200 for a toothbrush, since you can get a toothbrush at CVS for all of $4 (and even an electric one on Amazon for about $50).
Oral hygiene is important, and it is almost certainly true that most of us do not do a good enough job taking care of our teeth and gums. But if I had to venture a guess, I'd say the people most likely to pay $200 for a toothbrush are the ones who do already care about their oral health, making them the least likely to need such a product. This in turn makes the iO and other AI advancements in the industry naught more than a gimmick. You don't need an AI toothbrush any more than you need Charmin's new toilet paper robot.
Whether you get Oral-B's new iO toothbrush when it is released later this year depends on if you have $200 burning a hole in your pocket. If you do, then go for it; it's not as if it is going to make your brushing experience any worse. Just do not expect some sort of savior in toothbrush form. Like a dollar store toothbrush, an AI-powered toothbrush requires you to use it and use it right. At the end of the day, that is up to you and you alone.
WATCH: Unbox Therapy Gets A Sneak Peak Of The Motorola Razr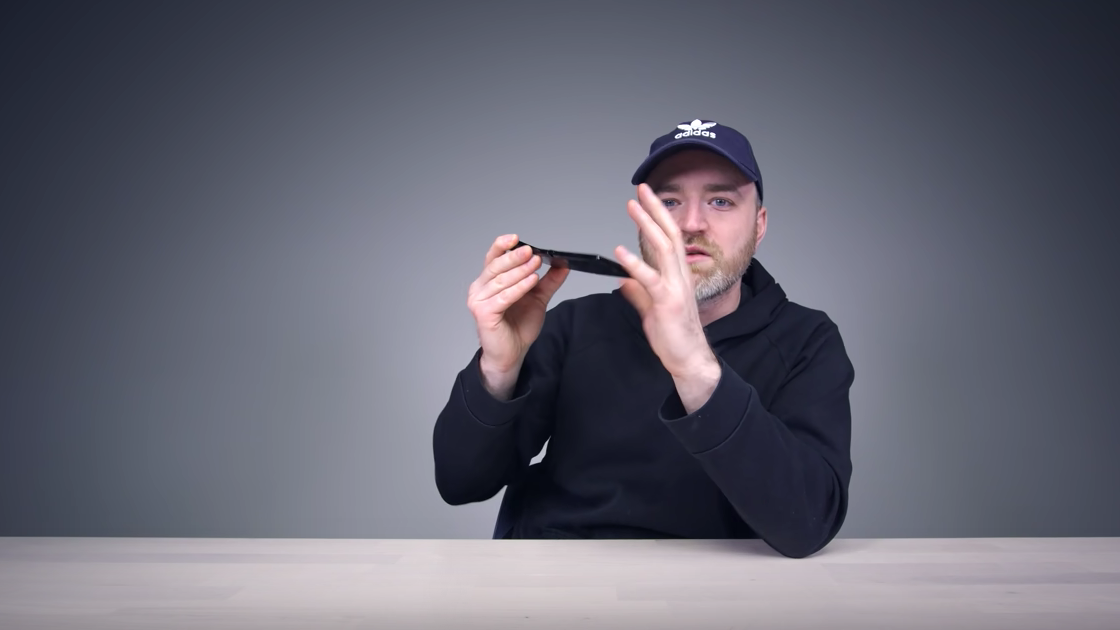 Plus ça change, plus c'est la même. Here we are, in the year 2020, and the cutting edge piece of phone technology is a Motorola Razr. Like the one you probably owned as a much younger person, this new Motorola Razr is a flip phone that folds open and closed. However, unlike the original, the screen itself is now foldable, bringing the old Razr model up-to-date as a modern smartphone.
The Motorola Razr is not available for purchase yet, but some influencers have already got their hands on one. For example, take a look at Lew's experience with the new phone over at Unbox Therapy:
As you can see, the big takeaway from the new Motorola Razr is just how slender it is. Lew is amazed at how such a little device can be so powerful and hold so much information. As he says at the video's conclusion, this is "the future in your pocket."
If you are thinking about getting the new Motorola Razr when it hits the shelves, there are a few things you need to know. For one, at least to start, the phone will be Verizon-exclusive in the United States. Oh, and perhaps most importantly, it will set you back $1,500. If that seems like a lot, you must remember that it's main competitor in the foldable screen space, the Samsung Galaxy Fold, goes for nearly $2,000. The Huawei Mate X, for it's part, is not even available in America.