These TaoTronics Bluetooth Headphones Are Great For Those With Tiny Baby Ears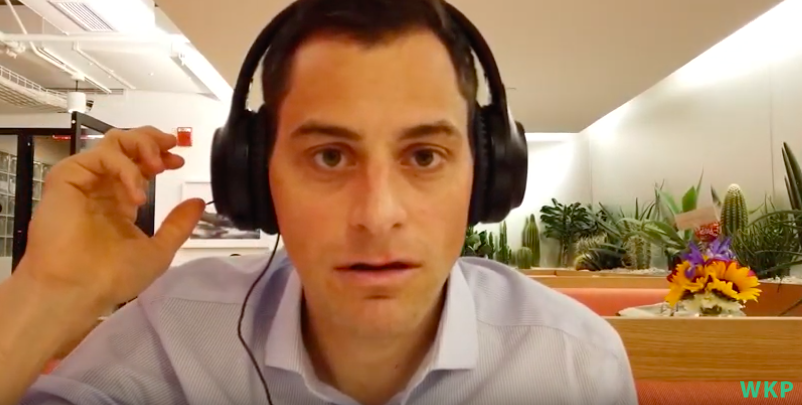 Ever since I got the new True Wireless TT-BH053 earbuds from TaoTronics, my life has changed for the better. I was never going to be one to shell out $200 for AirPods, so the TT-BH053s were my entrée into the earbud modus vivendi that so many of my peers shave embraced. For just $45, I am now always immersed in a world literally inside my own head. It is phenomenal. I can't believe I used to be subjected to everyday noises I'd rather not bother with.
Since the TT-BH053s were such a game changer for my existence, I decided to give TaoTronics another go with their wireless active noise cancellation headphones, the TT-BH060s. (Why they are called BH060 is a mystery to me; these have been on the market for longer than the BH053s. Maybe TaoTronics is counting backwards?)
Long story short, I like the TT-BH060s. They last a long time, boasting 30 hours of Bluetooth playtime on a full charge. (I found that to be pretty accurate.) Even more impressive is the new hyper speed charge; just 5 minutes of charging will give them another 2 hours of battery life. If anything, this turned out to be an undersell. After 5 minutes of charging, I was able to wirelessly use the headphones for the remainder of the day.
Conveniently, if for some reason you do run out of battery life and do not happen to be proximate to potential charging source, you can still use the TT-BH060 via the 3.5mm audio cable. You won't be able to use the ANC technology without juice though, so that's a real bummer.
How is the active noise cancellation technology, you ask? It's perfectly cromulent. It isn't going to drown out any nearby conversations, but neither are any but the most expensive noise canceling headphones out there. There is currently construction going on outside my office building, and the TT-BH060s does a fair to good job at removing that noise from my consciousness. For $70, I am impressed. You can definitely tell the difference when you toggle the noise cancellation switch on and off.
So I like the battery life, I like the noise cancellation, I like the price. What don't I like about the TT-BH060s? Well unfortunately they are not very comfortable. This is surprising coming from TaoTronics, whose TT-BH053s are like pillows for the inside of your ears. Perhaps I am alone in experiencing this issue due to my big ole elephant ears. But it does make things difficult, considering how much time I spend wearing headphones in a given day.
Verdict: I recommend the TT-BH060s to everyone but Alfred E. Newman.
Ravpower Filehub: Unboxing And Review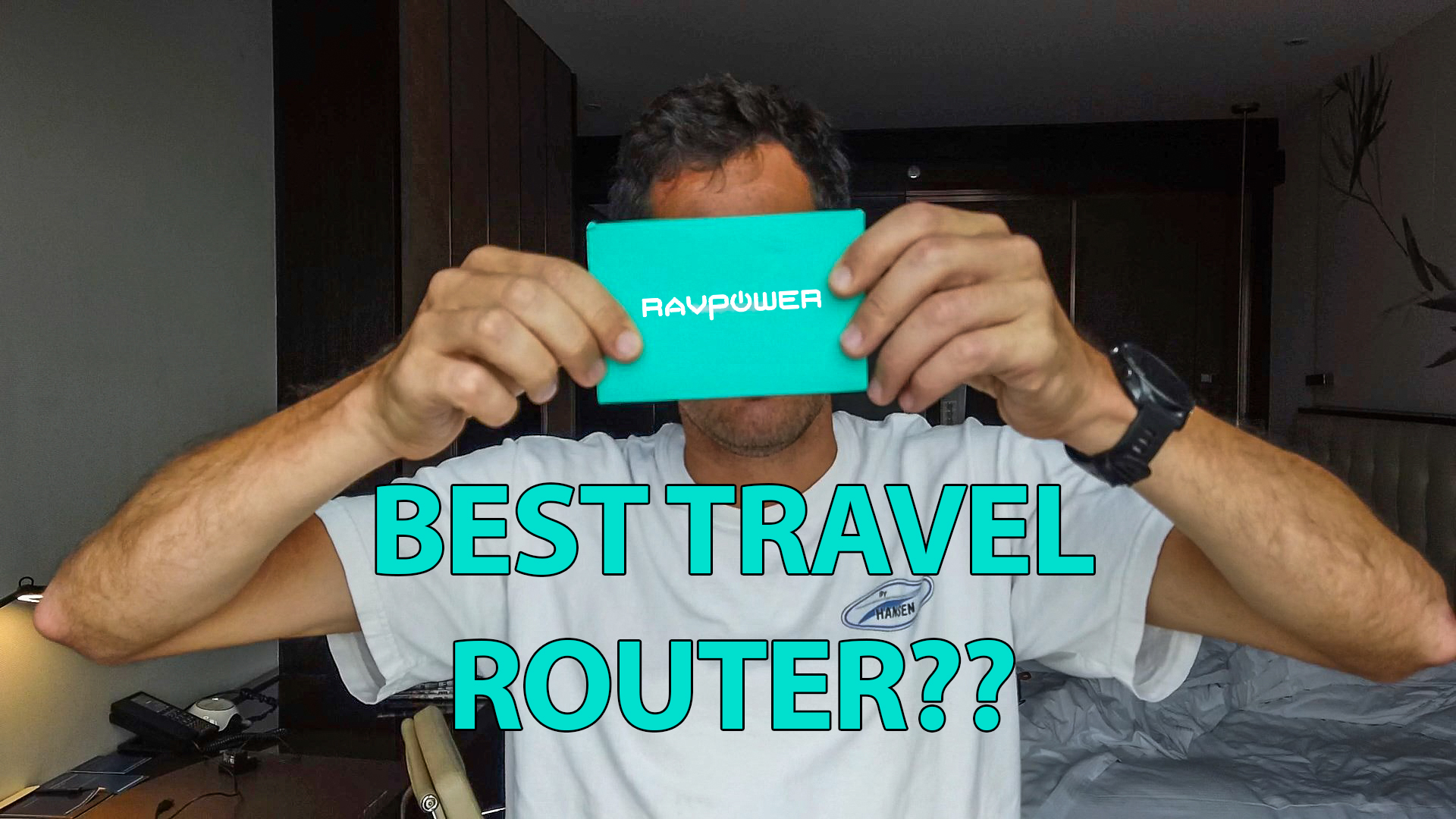 On our last trip to China, We Know Products was able to try out the RAVPower FileHub. A wireless router and power bank, this little device comes in handy especially during travel (such as when you find yourself in a Shenzhen hotel room with so-so Internet).
WATCH The Unboxing And Review:
As you can see in the video, the RAVPower FileHub works pretty well. You plug it into the ethernet port, and then you can get better WiFi on all your devices. We got 15 mbps upload and download — super impressive.
Don't sleep on the document storage feature. With an SD card (or a microSD card with an adapter), we were able to transfer files easily from a computer.
Our one knock on the RAVPower FileHub is its UI, which is, to say the least, not that great. But in terms of function, it is more than capable. This solves a fundamental problem of travel, dealing with the vagaries of foreign WiFi connections. Now, we have a WiFi router with the same username and password, wherever we go. Definitely worth the $55.
Live Your Best Wireless Life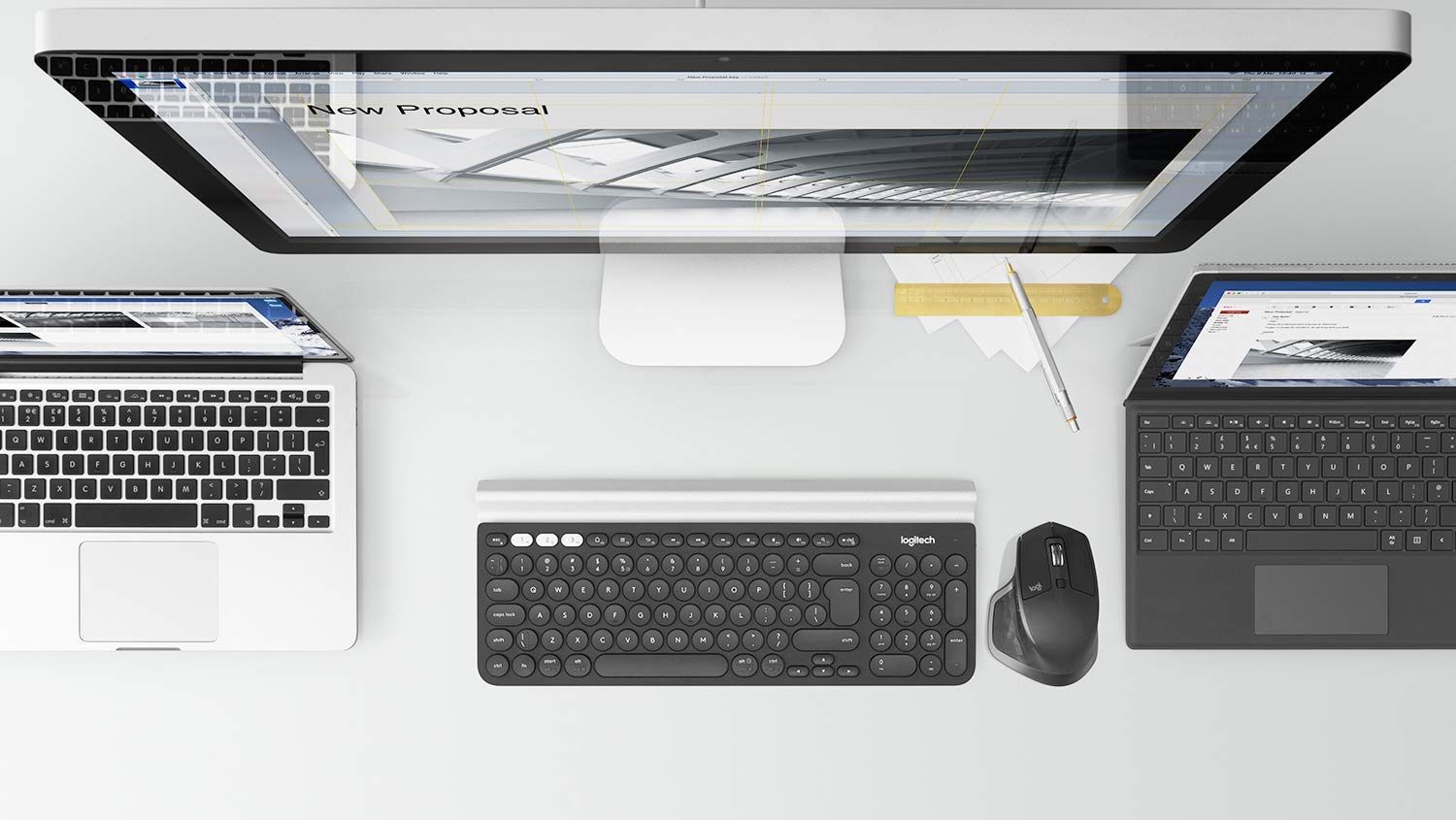 We've been using various keyboards and computer mice for years — pretty much our entire lives in fact. I do not know about you, but I am fed up of wires. It's time to go wireless. Wireless technology provides people more freedom to move freely and utilize space in the best possible way. Without wires, we can organize everything at our home or office better. Working in an environment without any stress can increase our overall productivity. If we sit in front of the computer, we may suffer from headaches and pain in our necks, backs, shoulders and arms. However, if we go wireless, we can sit anywhere we like — even our sofa! — and get work down. It's tie to make the switch. Turns out, wireless accessories are not even all that expensive.
Logitech MX Master 2S Wireless Mouse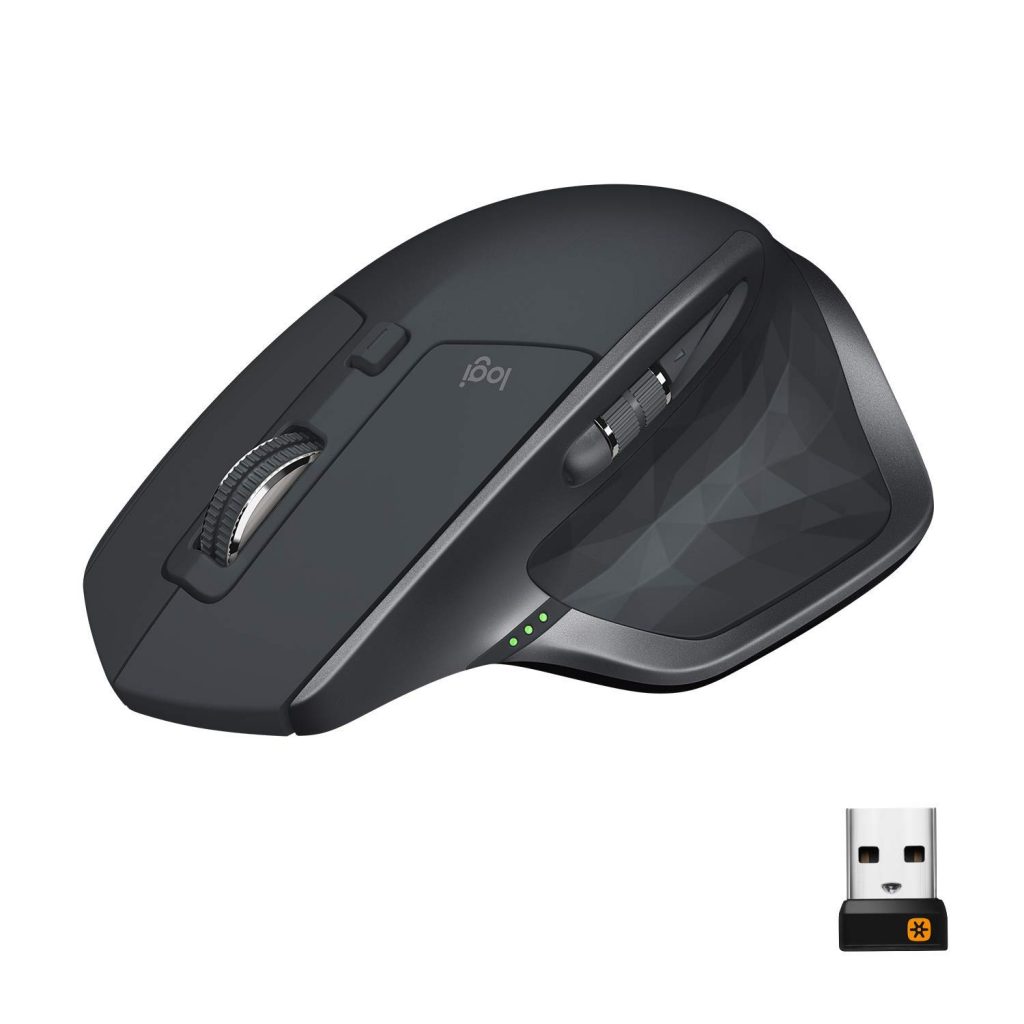 As you may have noticed, the wireless mouse is becoming more and more popular in recent years. It offers more convenience and flexibility over wired ones. Compared to the corded mouse, we can use the wireless mouse at a larger range and never need to worry about the cords getting tangled up. A wireless mouse offers greater portability, which means we can pack it along with our laptop without the hassle of wires. Logitech MX Master 2S Wireless Mouse can be used on any surface, even glass, without a mouse pad. The mouse pad has become a thing of the past with the development of infrared technology.
My favorite feature of this Logitech mouse is its ability to control up to three computers with just one flow-enabled mouse. Research indicates that adding a second monitor improves productivity greatly because dual-screen display allow us to switch between applications faster, segment our tasks and view documents side-by-side. With Logitech Easy-Switch technology, the mouse can pair with up to three devices and switch between them with the touch of a button. We can transfer text, images, and files between our computers effortlessly. Unlike other wireless mice, the rechargeable Logitech MX Master 2S Wireless Mouse does not rely on battery power. In fact, it can be used for an entire day after just 3 minutes of charging. A full charge can last over 70 days.
Logitech K380 Multi-Device Bluetooth Keyboard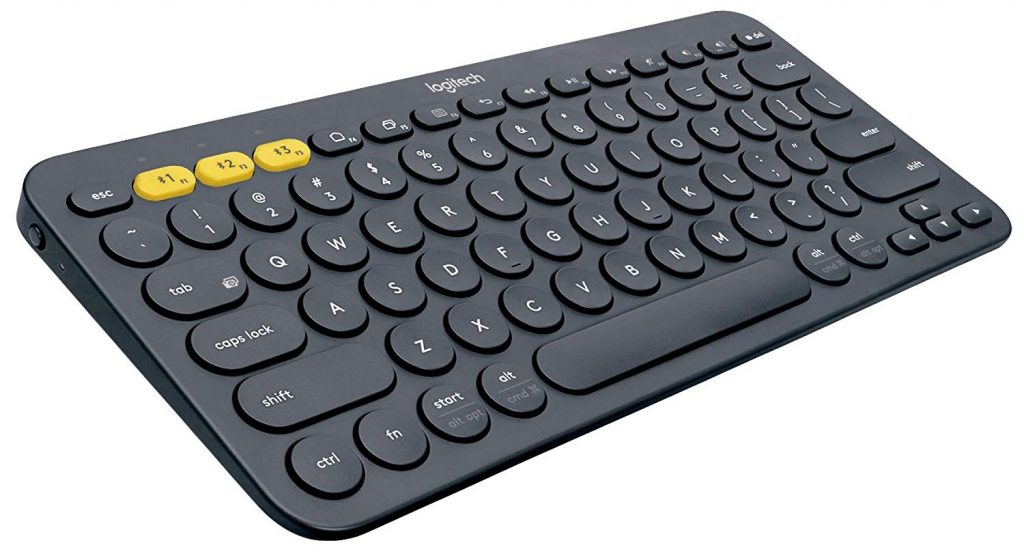 A cordless keyboard is an excellent add-on to our computer setup because we can place it in anywhere we want in the room or office. A wireless keyboard operates much the same as its wired counterpart, except it is operated by infrared radiations and signals. The wireless keyboard is free to move a greater distance and has a faster response time. Wireless keyboards are designed to keep our space uncluttered. Logitech K380 Multi-Device Bluetooth Keyboard is a portable and useful accessory for people such as programmers who use computers for long periods of time.
Some wireless keyboards are not universal, which means they only work with certain models. Logitech K380 Multi-Device Bluetooth Keyboard is compatible with nearly all models and devices such as Windows, Mac, Chrome OS, Android, iPad, iPhone and Apple TV. As long as the devices are Bluetooth-enabled and support external keyboards with HID profile. Similar to the Logitech MX Master 2S Wireless Mouse, this keyboard can also connect up to three devices simultaneously and switch between them easily. All you need to do in order to type and switch between 3 devices is to click on any of the three yellow buttons on the upper-left corner of the keyboard. The combination of Logitech MX Master 2S Wireless Mouse and Logitech K380 Multi-Device Bluetooth Keyboard creates a central workstation for multiple computers. We can type, navigate, copy and paste between computers in one fluid workflow. Even though this is a battery-operated device, the battery life is two years. For all intents and purposes, it might as well be powered by magic.
Which Laptop Protectors Are The Best?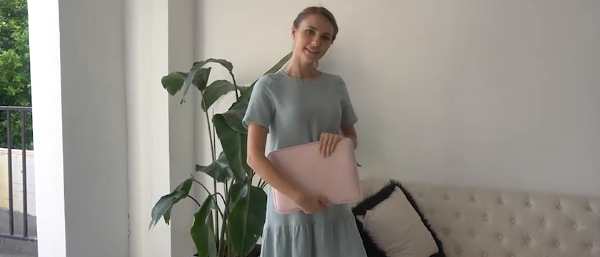 For reasons I have yet to figure out, laptops are incredibly expensive. The newest MacBook Pros cost from $1300 to $2800. That is a serious investment. Because of that, you want to keep your thousand-dollar machine protected from drops, scuffs, spills and the like. The least you can do is purchase a laptop sleeve or a laptop case that gives your computer an extra layer of protection. I have tested dozens of laptop sleeves and cases over the years, and I decided to share the best ones with you.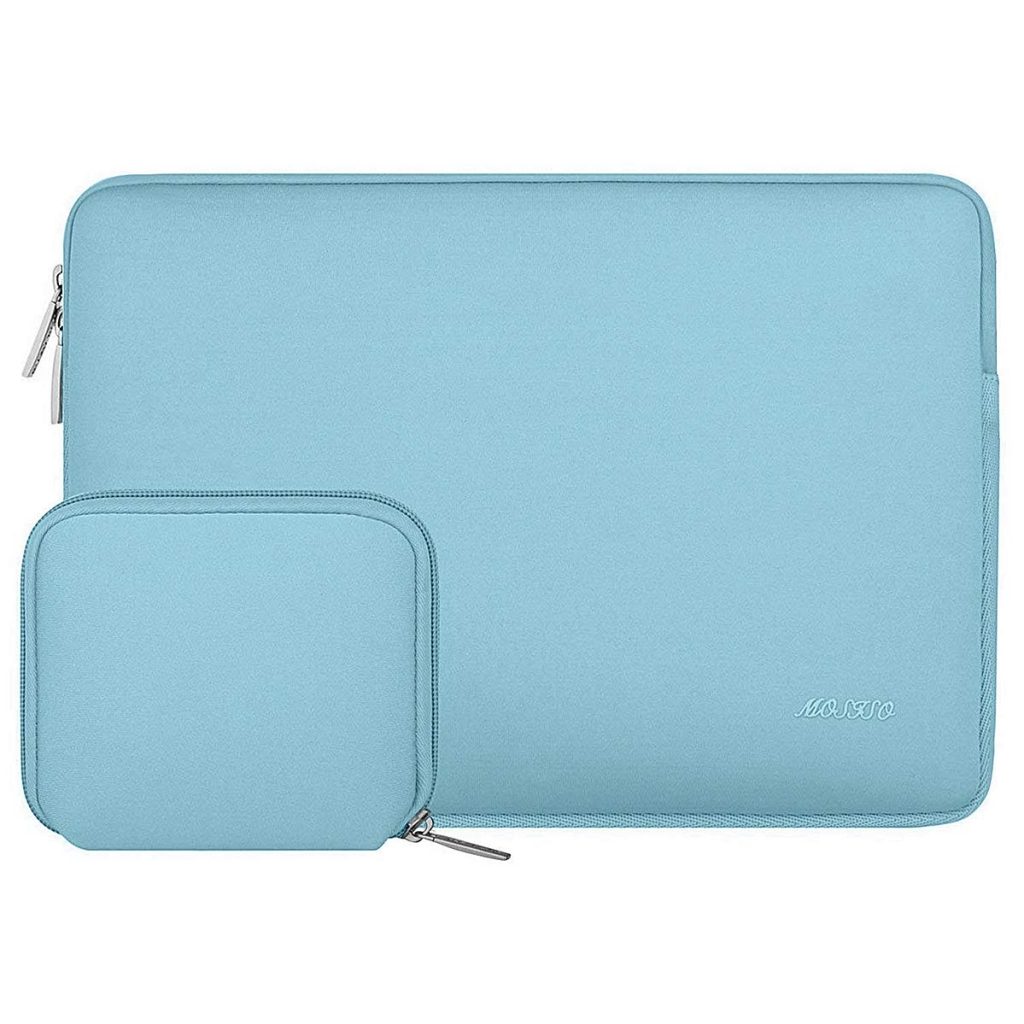 Among all the laptop sleeves I've tested over the years, the worst of the lot all have one thing in common: they feature an invisible magnet closure. These laptop sleeves claim to allow easy access to your laptop with safe magnets that won't damage the device. In fact, they don't secure your laptop at all! One time, my laptop got soaked in my bag when I forgot to tighten the cap on my water bottle. In addition, the invisible magnet closure has the potential to cause all sorts of issues for electronic devices. If you are looking for something simple that actually provides protection for scratches and bumps, MOSISO Laptop Sleeve is the perfect fit. It features a neoprene foam padding layer and fluffy fleece fabric lining. It is slim enough, and it can be slide into your bags easily. It does not add any additional weight to your backpack. The top-loading zipper glides smoothly and secures your laptop so that it never falls out. MOSISO also provides an additional small pouch bag for you to store your mouse, earphone and other accessories. More than 10 colors and styles are available. The MOSISO Laptop Sleeve is compatible with lots of models, including MacBook Pro, Dell XPS, Lenovo Yoga, and more. You can check out all other models on the website. Make sure you choose the correct size before you make the purchase.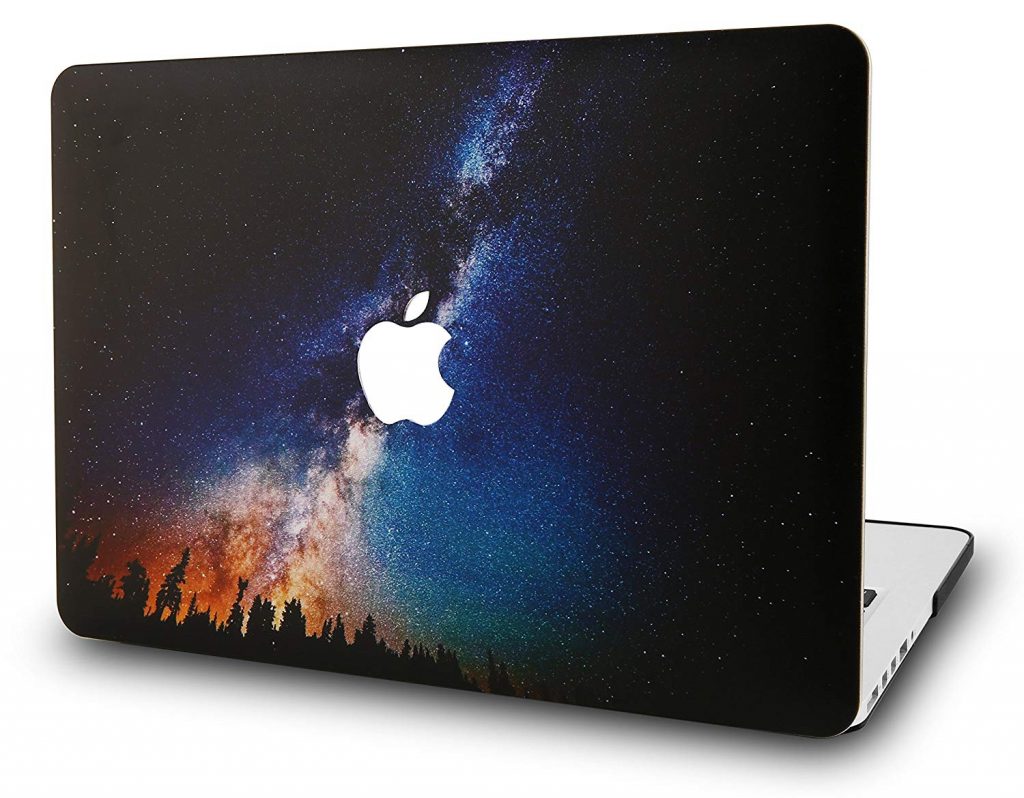 The significance of a laptop case should not be underestimated. Laptop cases do not only help protect your laptop but can also make for a stylish look. They protect your laptop from dirt–important, since keeping your laptop clean is crucial for smooth functioning. They can also increase your laptop's lifespan. Especially if you travel a lot, it is advisable to buy a laptop case in case your computers gets bumped or knocked around in transit. KECC Laptop Case is a definite must-have if you use your laptop a lot. This hardshell cover contains a layer of rubber oil paint for a smooth rubberized exterior texture and protects your laptop from fingerprints, slipping, scratches, drops, dirt, smudges and other damage. When shopping for a laptop case, you have to pay attention to the bottom of the case and make sure it is vented for maximum heat dissipation and disbursement. KECC Laptop Case meets all of your requirements and is available in various sizes and styles. KECC Laptop Case is here to protect your Macbook Pro and make it look fashionable. Apple has invented different variants of MacBook notebook over the years. In order to receive the correct case, you have to select the right size by checking the model number.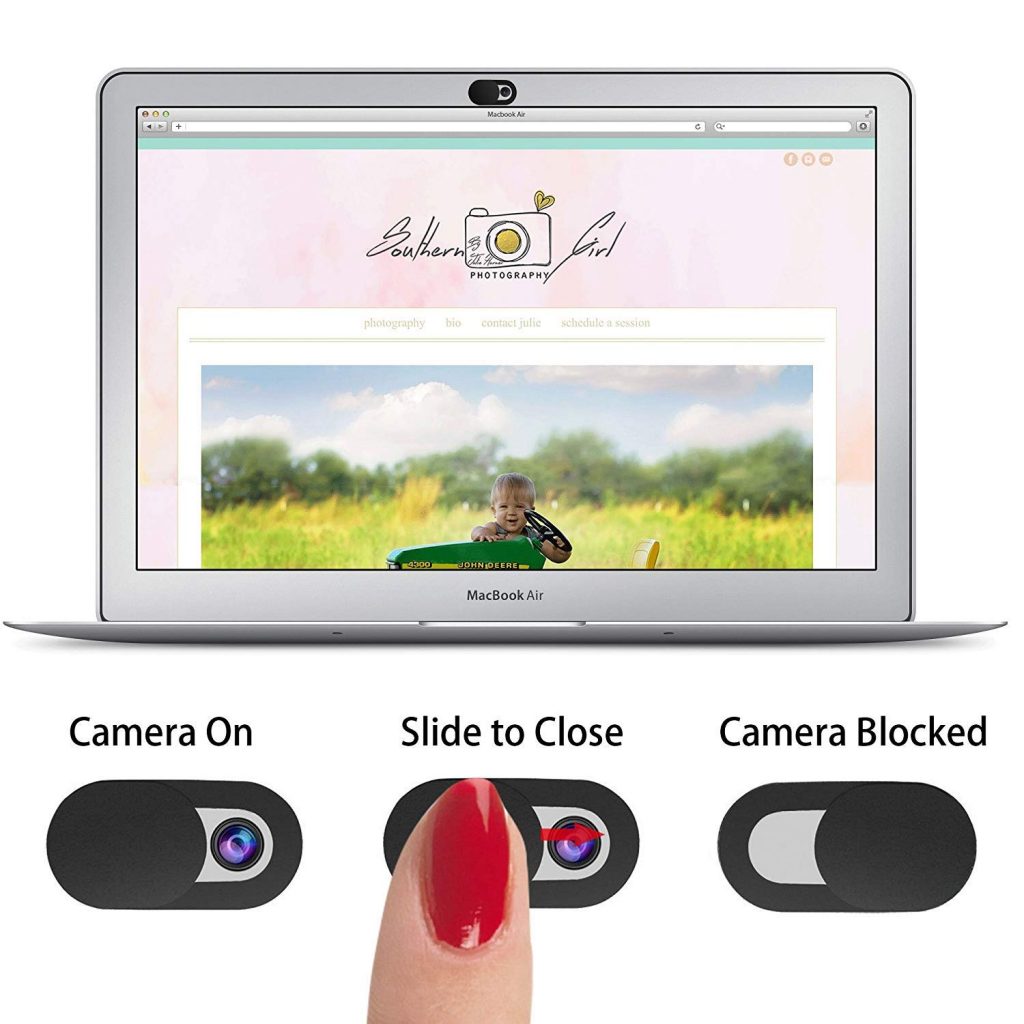 Did you know hackers, product manufacturers and even the government can watch you via your webcam? A lot of PC webcams display a small light when in use. Hackers can disable the light and spy on you. Then you don't even notice that the webcam is active. It is essential to cover your webcam when you're not using it so that hackers or malware are not be able to access your devices or personal data. Allinko Webcam Cover is designed to fit perfectly around the built-in webcam on your devices. You can open or close the webcam cover with one simple finger movement. The extra strong adhesive makes the webcam cover stay on through wear and tear. However, it doesn't mean the webcam cover will leave a trace when it is removed from your devices. Allinko Webcam Cover is not just for laptops. The risk hacking of your cameras on other devices, like your smartphone and iPad, can be very high as well as more and more apps are developed and downloaded. Allinko Webcam Cover can be used on most of your devices to better protect your privacy.