With Avant-Garde Unboxing, Lew Reminds Us Why He's The Best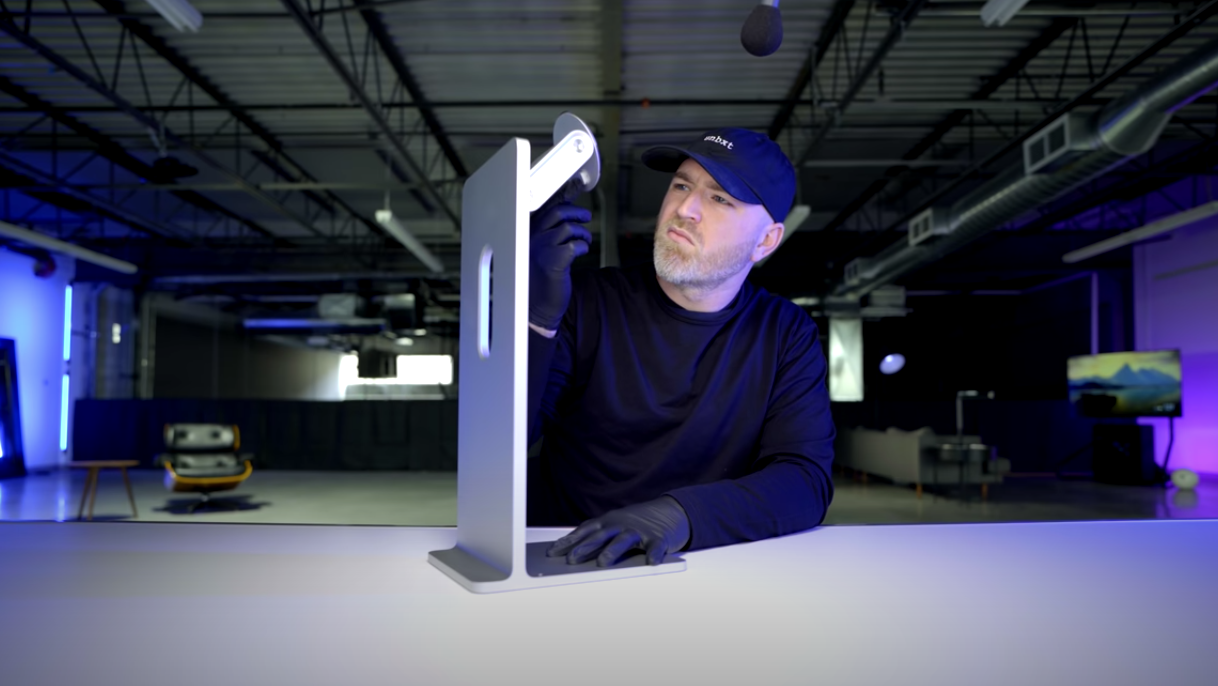 It's no secret that Lew Hilsenteger, the host of the popular YouTube channel Unbox Therapy, is the best in the business. Hundreds if not thousands of poseurs frequently record themselves opening new products, in the hopes that invisible god that is the YouTube algorithm is merciful and puts their videos in front of potential buyers. That vast majority of these wannabe influencers are positively grating; the best thing that can be said about most of them is that they are merely boring as opposed to migraine inducing. Want proof that we live in a "decadent society"? Look no further than the fact that the biggest stars of the Internet lack any and all interest in basic aesthetics.
What separates Unbox Therapy from the channels that try to imitate it is Lew's willingness to experiment. When you click on an Unbox Therapy video, you never know what you are going to get, but you are unlikely to be disappointed. Lew's admixture of wit, aloofness and genuine know-how turns his channel into must-see TV (er, Internet). This is certainly the case with one of Unbox Therapy's recent videos, in which the host unboxes Apple's Pro Stand (currently retailing at $999) without saying a single word. The result is an inspired piece of post-modern art that simultaneously entrances the viewer and makes an incisive point about Apple (which longtime fans will know to be his on-again off-again bête noire).
Watch the video below to see the effect. It's the perfect length (just under 4 minutes), and it features a compelling twist just after the 3 minute mark. Why can't ever unboxing video be this good?
Rove Life Will Revolutionize Your TV Viewing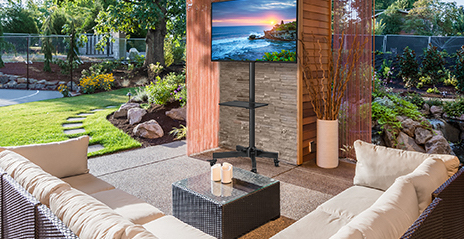 Fourth of July 2021 was a weekend I will never forget. Not only did I get to see friends I hadn't seen since before the pandemic, but I also was introduced to an entirely new philosophy of life. It's called "roving."
Rove life is not the same as #vanlife. Roving does not involve dropping everything and hitting the great outdoors. The only commitment you need to join the rovers is a TV stand on wheels, colloquially called a "rover." Here is the one owned by my buddy, the apostle of rove life who called me to its teachings: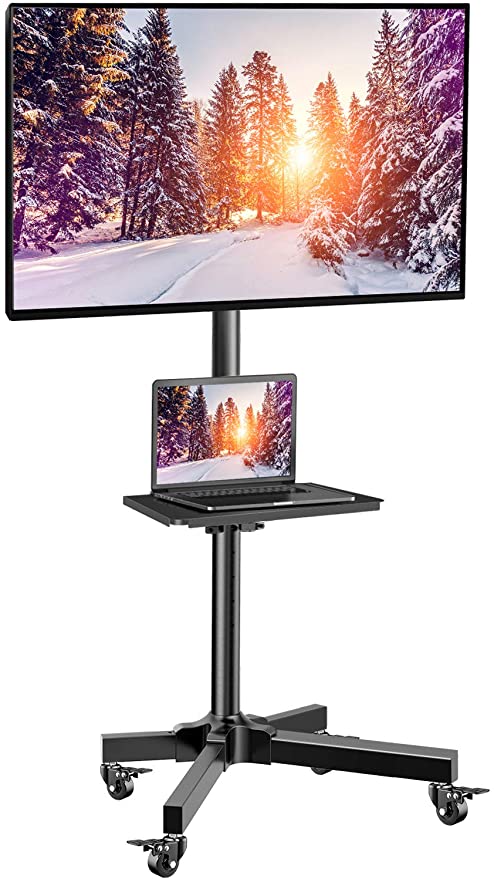 Mobile TV Cart with Wheels for 23-55 Inch LCD LED 4K Flat Curved Screen TVs – Height Adjustable Shelf Trolley Floor Stand Holds up to 55lbs – Movable Monitor Holder with Tray Max VESA 400x400mm — $79.99
What is roving? Roving is the revolutionary notion that your television viewing habits do not have to be constrained by the spatial demands of the universe. In pre-rover households, you have to decide on one spot to place your TV, and that is simply where that device is kept until you get sick of it and decide to rearrange the furniture. These days, most people affix their televisions to their walls, so there really is no moving it on a whim. As a result, the TV becomes a semi-permanent fixture.
Roving liberates you from all that. By having a roving TV stand, you can situate your TV wherever you want it, for whenever you want it. The best use case in my experience is being able to rove your entertainment outside for nice evenings, or (as was the case with Independence Day) when you have people over for a grill out. Another good roving scenario is when there is contention in the house over what to watch. Assuming you still have a primary television set up in the family room, you can rove in your second set so that both people can enjoy their shows while still spending time with one another.
For those who might still be skeptical, let me remind you that roving has been around since the very beginning of television. Watch any episode of The Dick Van Dyke Show if you don't believe me. You will see the Petries rove their TV from their living room to the bedroom before they go to bed each night. And Rob Petrie worked in the television industry! When the small screen first hit the market, it was quite expensive for regular folks. A rover allowed you to watch your shows in more than one room without having to buy more than one TV.
One final note about rovers. If you search for rolling TV stands on Amazon, you will find a plethora of options, including the one featured at the beginning of this article. However, it is not always clear that you can live the rove life by setting a TV down on the cart when you are ready to roam. Many make it seem like you have to mount your TV to the rover as if on a wall. That is certainly an option, but if that seems like a lot of hassle to you, you can use the rover in a more traditional manner—there is a simple stand you can put your TV on when you want to. Then, if you need your TV in a room that is not easy to roam to (such as on a different floor), just pick up the TV and move it. No screwing or unscrewing required.
What You Need To Take Up Metal Detecting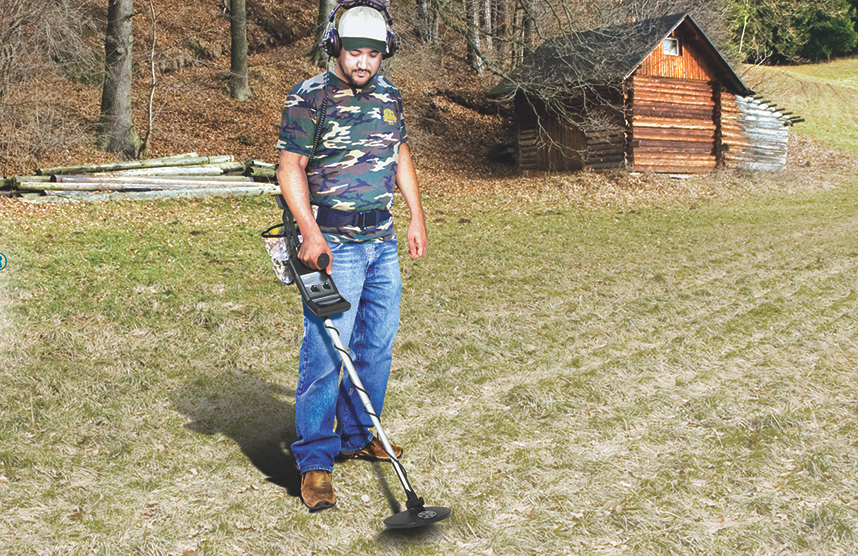 Apparently, metal detecting is popular again. I know this because it is the subject of a recent profile in America's "paper of record" and also because I saw people doing it with my own eyes when I was at the beach a few weeks back.
The New York Times article makes the case that the rise of the "new detectorists" can be attributed to a desire for activities that can be done while social distancing. There is merit to this argument, especially when looking at the sales of metal detectors in 2020 compared to previous years. But I think it goes beyond that. I see metal detecting as an inherently atavistic act. People don't spend their time hovering over the ground with a fancy magnet simply to kill time; they do it to find clues of a lost world that has long been forgotten.
If this sounds appealing to you, then by all means take up metal detecting yourself. Although some of the equipment can get expensive, it does not need to be. Here is a list of some of the best products available, as well as some cheaper alternatives.
To start, the article lists the most popular metal detector as the French-made XP Deus: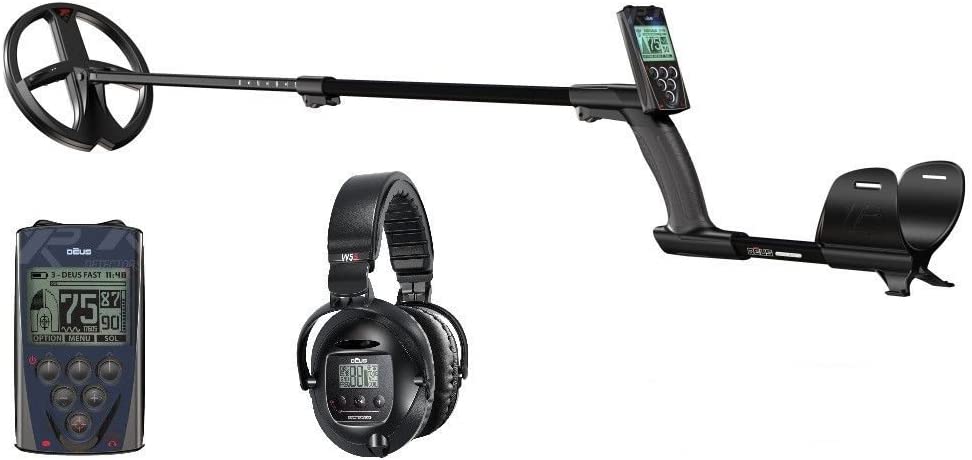 XP DEUS Metal Detector + Wireless WS5 Full Headphones + Controller and 11 inch Coil — $1,299
As you can see, including the headphones and the controller, that will set you back $1,300. If you are a beginner, you do not need to spend nearly that much. Amazon is rife with metal detecting equipment in all price ranges. Instead of the XP Deus, you might start with this $100 model from Bounty Hunter: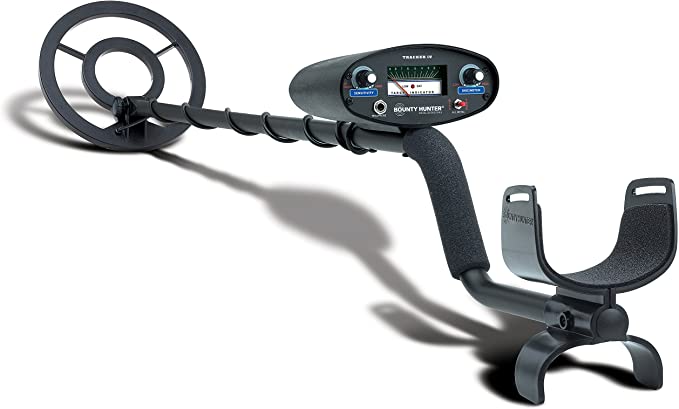 Bounty Hunter TK4 Tracker IV Metal Detector — $102.39
The Bounty Hunter model, despite not having the added accessories, has earned 8,600 (mostly 5-star) reviews.
The article also mentions a specific model for kids, the Nokta Mini Hoard: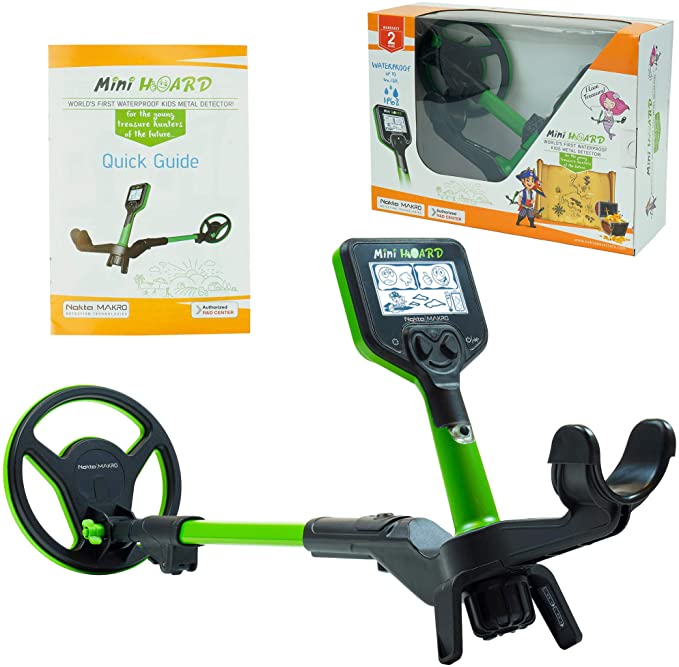 Nokta Makro Mini Hoard Kids Waterproof Metal Detector — $119.95
Although $120 would be a deal on an adult metal detector, there are other specialty kids versions for much less. For example, this set by RICOMAX is available for half the price: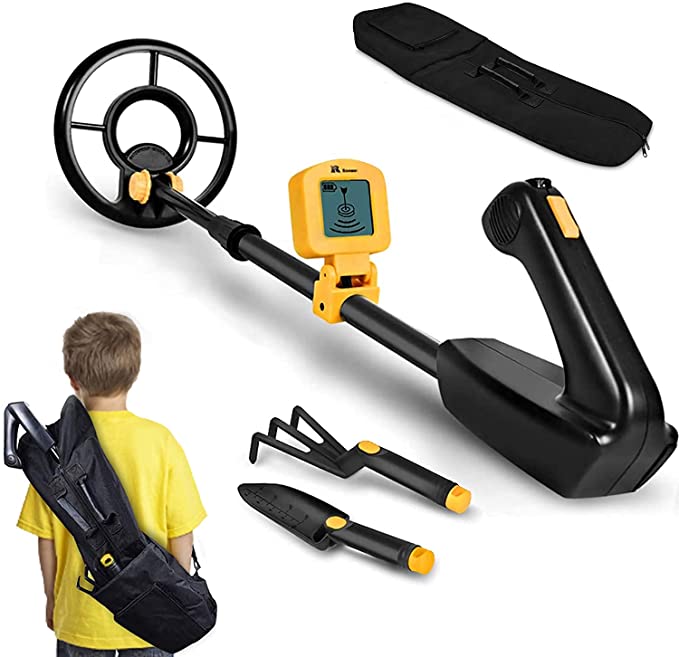 RM RICOMAX Metal Detector for Kids – 7.4 Inch Waterproof Kid Metal Detectors Gold Detector Lightweight Search Coil (24″-35″) Adjustable Metal Detector for Junior & Youth with High Accuracy – Yellow — $59.99
Notice that set comes complete with a miniature shovel and hand claw, as well as a carrying case.
Speaking of these tools, in addition to the device itself, a true detectorist needs a hori-hori (a speciality serrated knife/shovel) as well as a "finds pouch." Luckily, both of these items can be found on Amazon at relatively low prices: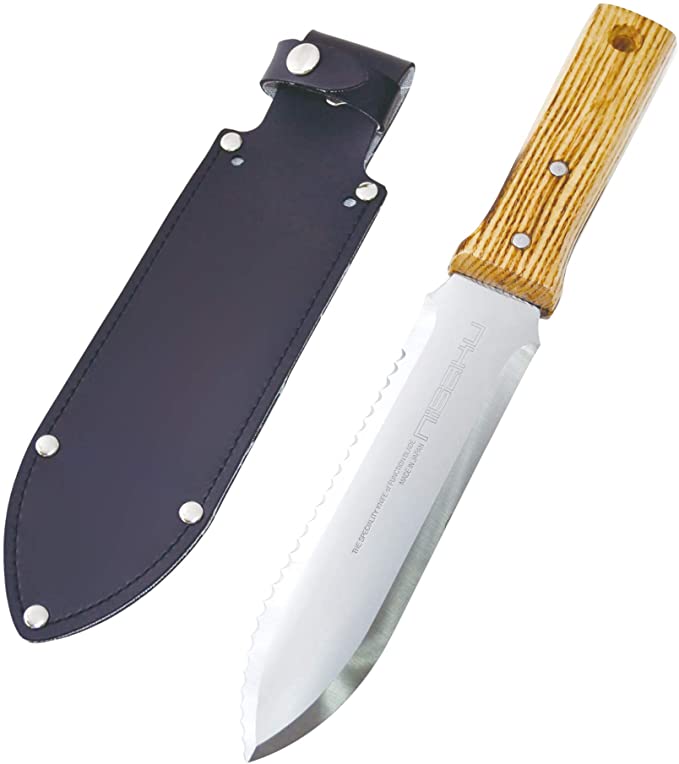 Nisaku NJP650 Hori-Hori Weeding & Digging Knife, Authentic Tomita (Est. 1960) Japanese Stainless Steel, 7.25″ Blade, Wood Handle — $20.23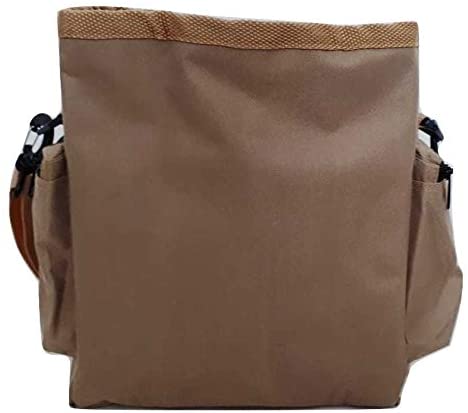 Large Metal Detector Shoulder Bag/Pouch, Treasure Hunting Finds Pouch/Bag. for Garrett, Minelab, Bounty Hunter etc. Features Bottom with Leak Holes, Adjustable Belt Clips & 2 Pinpointer Holders. — $14.99
This brings us to our last piece of essential metal detecting equipment, a "pinpointer." For the uninitiated, a pinpointer is a handheld precision detector used after you've already located the general area of your buried treasure. The top-of-the-line pinpointer is made by a brand called Garrett: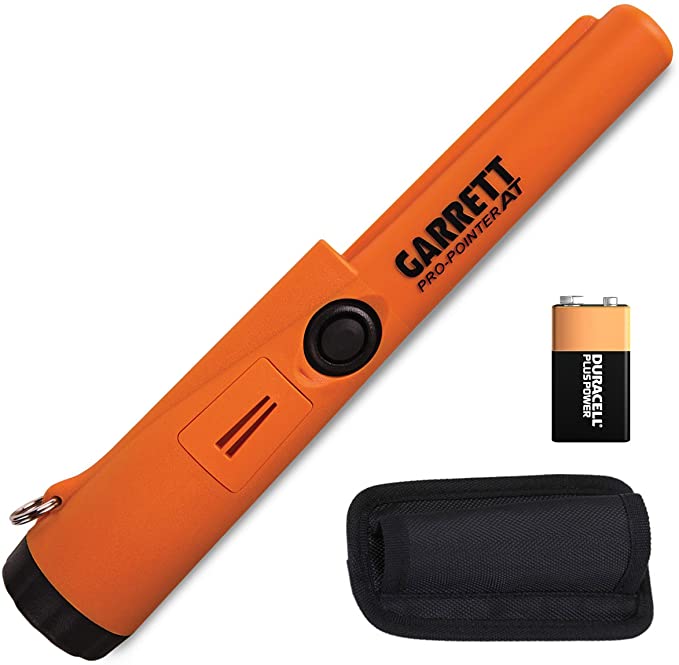 Garrett 1140900 Pro-Pointer AT Waterproof Pinpointing Metal Detector, Orange — $127.35
But as with the other products, you can get a perfectly suitable one for a significantly lower price, such as the one below: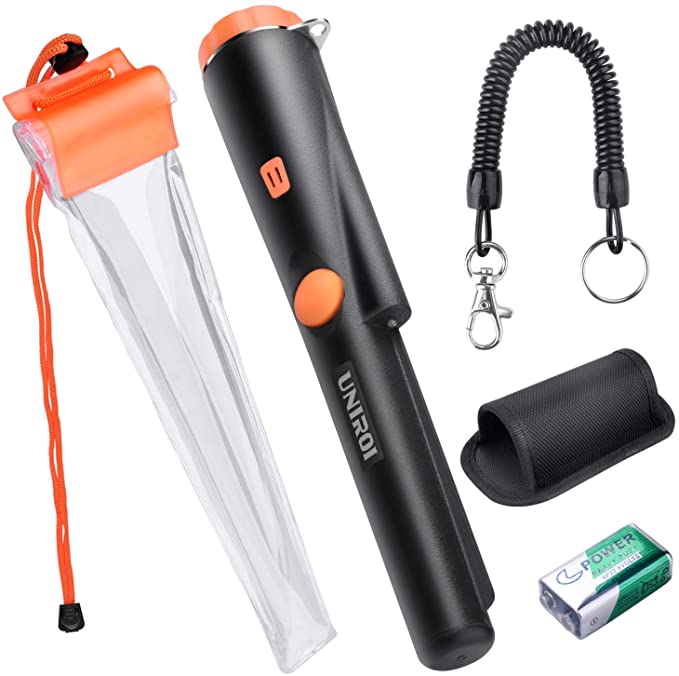 UNIROI Pinpointing Metal Detector, Waterproof Metal Detector Pinpointer IP65 , LED Indicators & Vibration,for Adults and Kids , 9V Battery — $22.99
However much you want to spend on metal detecting equipment, remember that it is an investment. After all, you never know what you might find.
When Is Amazon Prime Day 2021?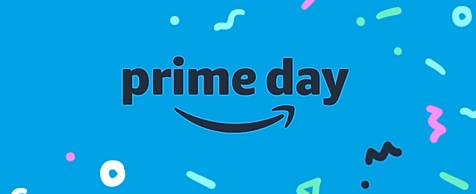 More people in the U.S. have Amazon Prime than go to church on Sundays, making Amazon Prime Day akin to Christmas or Easter for our consumerist nation.
Like Easter, Amazon Prime Day is a moveable feast. And just like in the early days of Christianity, the Amazon faithful have to wait for a promulgation from its church leadership each year to know when their high holy day will be celebrated.
This year, Amazon Prime Day will fall on June 21 and 22, continuing the company's recent trend of doubling the original meaning of the word "day." After holding Prime Day in October last year, this marks a return to tradition of having this bonanza of deals during the summertime, far away from the winter shopping holidays.
We Know Products will be sure to cover Prime Day in more detail in the coming weeks. In the meantime, you can check in daily at Amazon.com for "early Prime Day deals":