Should I Subscribe To MLB.TV?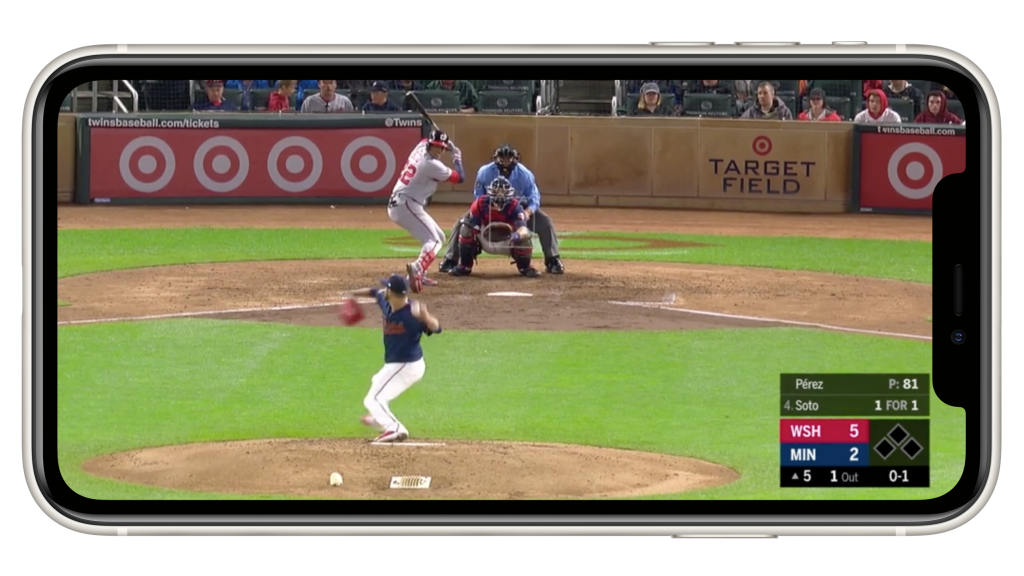 For a few glorious hours last night, baseball was back. The New York Yankees faced off against the Washington Nationals in what felt like a throwback to a bygone era. In preparation for the game, I tried to bring to mind the last time I had sat in front of my television with America's pastime on the screen. That would have been a World Series game, also featuring the Washington Nationals, but at over 250 days ago, it might as well have been a different lifetime. Who was I in November 2019? Who were any of us, pre-2020, pre-coronavirus, pre-quarantine, pre-fraying of our country's social fabric? The champion Nationals were certainly different, with a roster that boasted the likes of Anthony Rendon, Ryan Zimmerman and Juan Soto, all absent from Opening Day.
The optimism that came from actually starting a baseball season did not last long, overshadowed by Soto's positive COVID test and an hour-long rain delay that eventually led to the game being called after 5 innings. Another baseball game was played later that night on the West Coast, showing the San Francisco Giants versus the L.A. Dodgers and newly-minted gajillionaire Mookie Betts, but by 10 p.m. ET the images on the screen were so ominous with downpour and bursts of lightning as to cast a pall upon the upcoming 60-day season.
This is all to ask: With Game 1 in the books, how likely is it that we see this "season," even in its truncated form, to completion? Or put in a more practical way in line with the mission statement of this website: Is it worth subscribing to MLB.TV this year?
I've subscribed to MLB.TV as long as I've earned a salary. Every February, the $120 charge on my credit card comes as a somewhat welcome surprise, a reminder that baseball is coming. Except for this year. As the calendar whooshed past what was supposed to be Opening Day, through April and May and June, that $120 charge came to symbolize a payment for a service that was never delivered. I kept expecting Major League Baseball to refund me, or at least send me an email about their cancellation policy, but they never did, nor was there any information on the topic on their website. Eventually I called, complaining about what was essentially an interest-free loan, and the fee was returned in full.
Now, MLB.TV wants longtime subscribers back. They've decided to price this season at $60, which, as noted by Yahoo! Sports, is actually more expensive per game. Those who bought the package in February and March were given a $76 credit, lowering their cost to just over $45. The MLB is also making this reduced price available for consumers like me who canceled in the summer.
Should I do it? Though the prospect of watching unlimited baseball after four months starved for sports is undeniably appealing, I just can't shake the feeling that the promise of the 2020 season is nothing but a mirage. In all likelihood, baseball (as well as basketball and hockey, set to return in the next week or so) will be put on hold again after a soft opening. It will follow the well-worn path of offices, restaurants and amusement parks, all ready to reopen with social distance precautions in place, only to be shuttered again by authorities anxious to maintain the illusion of control.
My advice is this: Enjoy baseball while you can. If you have the money to spend, go ahead and treat yourself to as much of the sport that is made available for consumption. Just don't be surprised when the angry gods of 2020 strike again, taking away one more thing for us to love.
What Even Is 'Snowshoeing'?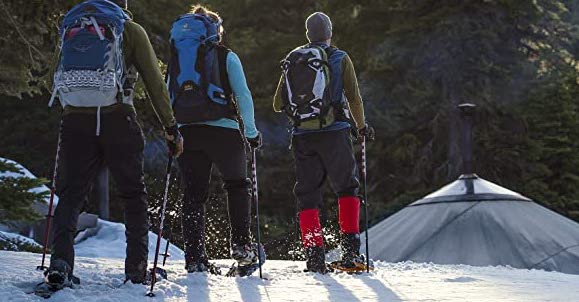 The Washington Post has an interesting article out today with items it expects to be popular over the winter. Most of the items are no-brainers: things that have been popular (and hard to get) since everyone went into lockdown months ago. The list includes modern fitness equipment like treadmills and rowers (I'm still waiting for my Concept2 erg that I joined the waitlist for all the way back in July!) as well as timeless hobbies like yarn and jigsaw puzzles.
The wildest entry on the list, however, is an item that I thought had been confined to Hans Christian Andersen stories and Saturday morning cartoon Christmas specials. Namely, snowshoes. Snowshoes? Those retro tennis racquet-looking things people supposedly attach on their feet to walk outside in a blizzard? Yes, it turns out snowshoes still exist in the real world. And apparently they are going to be all the rage this winter.
Snowshoes in the 21st century have gotten a technological upgrade from the stereotypical pair. A perusal of REI's "snowshoe" section reveals an abundance of interesting models, sort of like compact snowboards for each foot. Some of them even come with poles: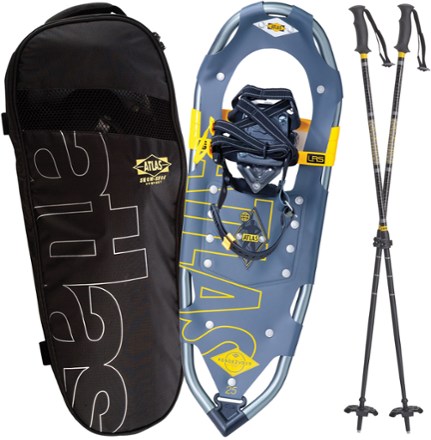 Rendezvous 25 Snowshoe Kit – Men's — $189.95
But who is actually buying these? The Post article quotes a sales manager for MSR snowshoes, who predicts, ""People are going to be less interested in going to ski resorts and more interested in being outdoors with some distance from others." That rings true enough, though I'm still not sure I see the connection with snowshoeing. Thankfully, he elaborates: "Snowshoeing has a lower barrier to entry, and retailers are expecting to see a surge in demand for snowshoe-related products. Our sales team is expecting a 20 to 25 percent increase in snowshoe demand above original forecasted business. Honestly, it could be even higher."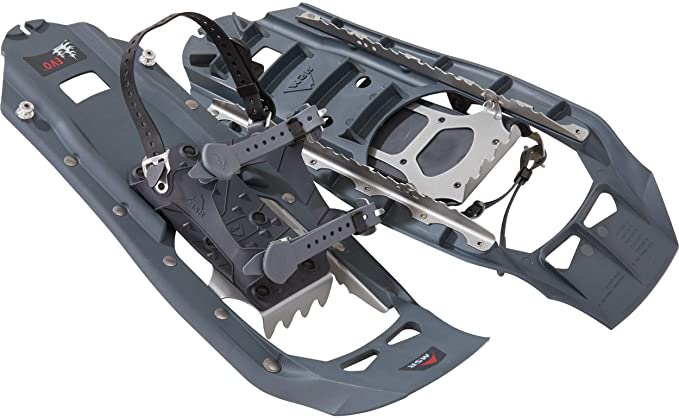 MSR Evo Trail 22-Inch Hiking Snowshoes — $139.95
Alas, he provides little insight into how one is expected to use snowshoes for their leisure. Presumably, folks are supposed to buy a pair and then drive around until they find a spot with snow piled high enough to require snowshoes. If real winter sports like skiing and snowboarding are canceled this year, then that doesn't sound like so bad an idea.
Andy Reid's Shield Hat Is Actually Awesome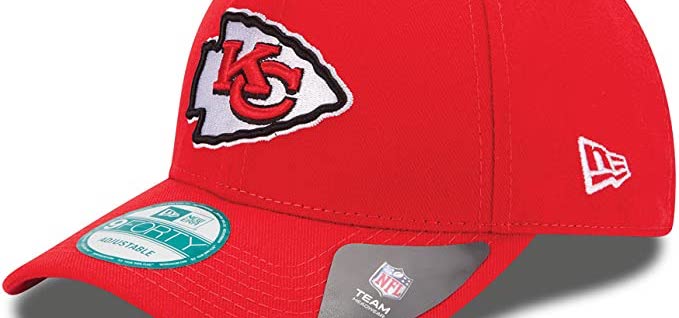 If you watched the return of NFL football last night or spent any time on Twitter, you know about all the hullabaloo surrounding Kansas City Chiefs coach Andy Reid's preferred coronavirus protection measures. All coaches are required to wear a mask this season, but Andy Reid took it to the next level, appending a face shield to his hat so that he looks more like a welder than a bank robber:
Unfortunately for him, do to the weather conditions in Missouri, the Super Bowl winning coach found his ersatz visor fogging up repeatedly, making him the butt of many an Internet joke. A common theme was that this somehow proved that everyone should wear a traditional mask.
I'm not going to argue about the science of condensation or how to prevent that in the future. It may be entirely true that in rainy and humid weather like last night, a face mask is more practical. On the other hand, one of the primary jobs of a head coach on game night is communicating to his players, and anyone who has tried to eat at Subway this pandemic know that it is nearly impossible to understand people when they are wearing their mask, which is how you end up with unwanted mayo on your sandwich.
When you are wearing a shield hat like Andy Reid, you have a way better chance of people understanding what you are saying. Furthermore, contrary to what the Twitterati says, when you wear a shield hat you look way more prepared to fend off the virus. When you wear a mask, you look like you picked up whatever spare cloth was lying around in front of you and stuck it in front of your face. (It should also be noted that it is significantly easier to clean the face shields than it is a cloth mask, which nobody washes often enough).
I don't know if the NFL Shop is planning on selling team hats with face shields attached, but if they are, I would buy one immediately. In the meantime, I will likely have to get one of these and put it on myself: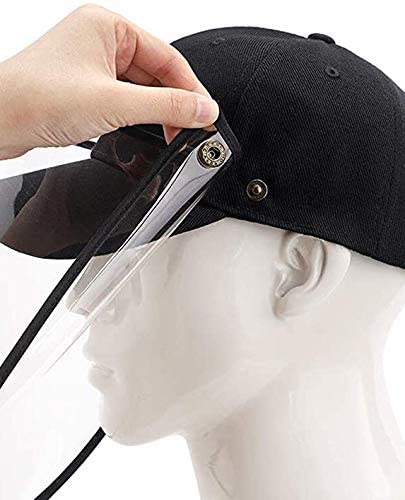 Retail Sign Systems Kids Baseball Cap, 2-8 Years Boys & Girls, Outdoor Dustproof Hat –$12.99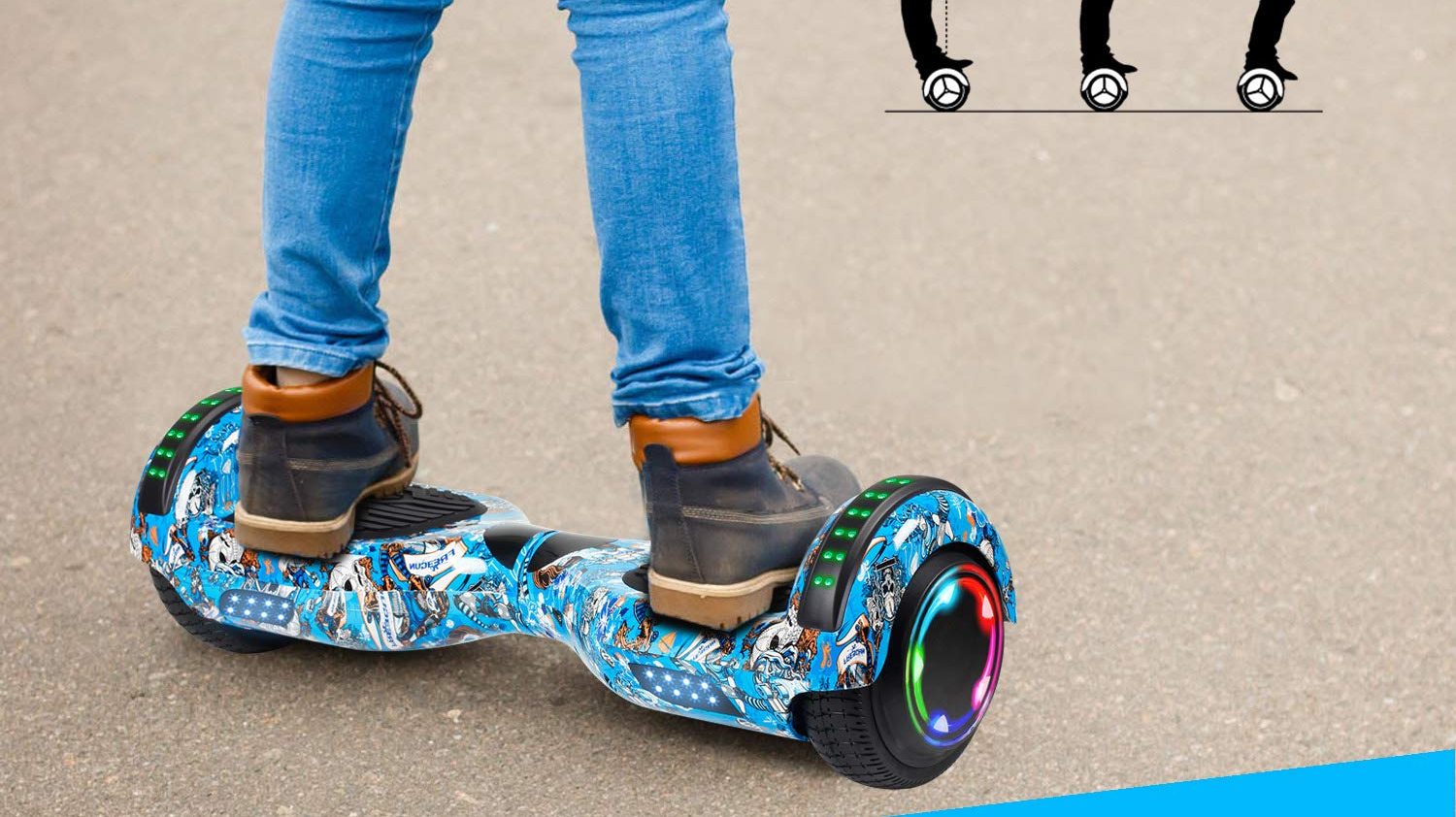 The first time that I saw a hoverboard was three years ago at my friend's house. I was surprised to find that a hoverboard does not actually hover. It is a two-wheeled self-balancing scooter. Still, "hoverboard" is something that rolls off the tongue. I had a hard time getting on the hoverboard in the beginning because it requires a lot of core strength to maintain the balance. Thankfully, I had a friend able to show me how to ride it. I have to admit that it looks much easier to ride it than it really is. However, it ends up being a lot of fun.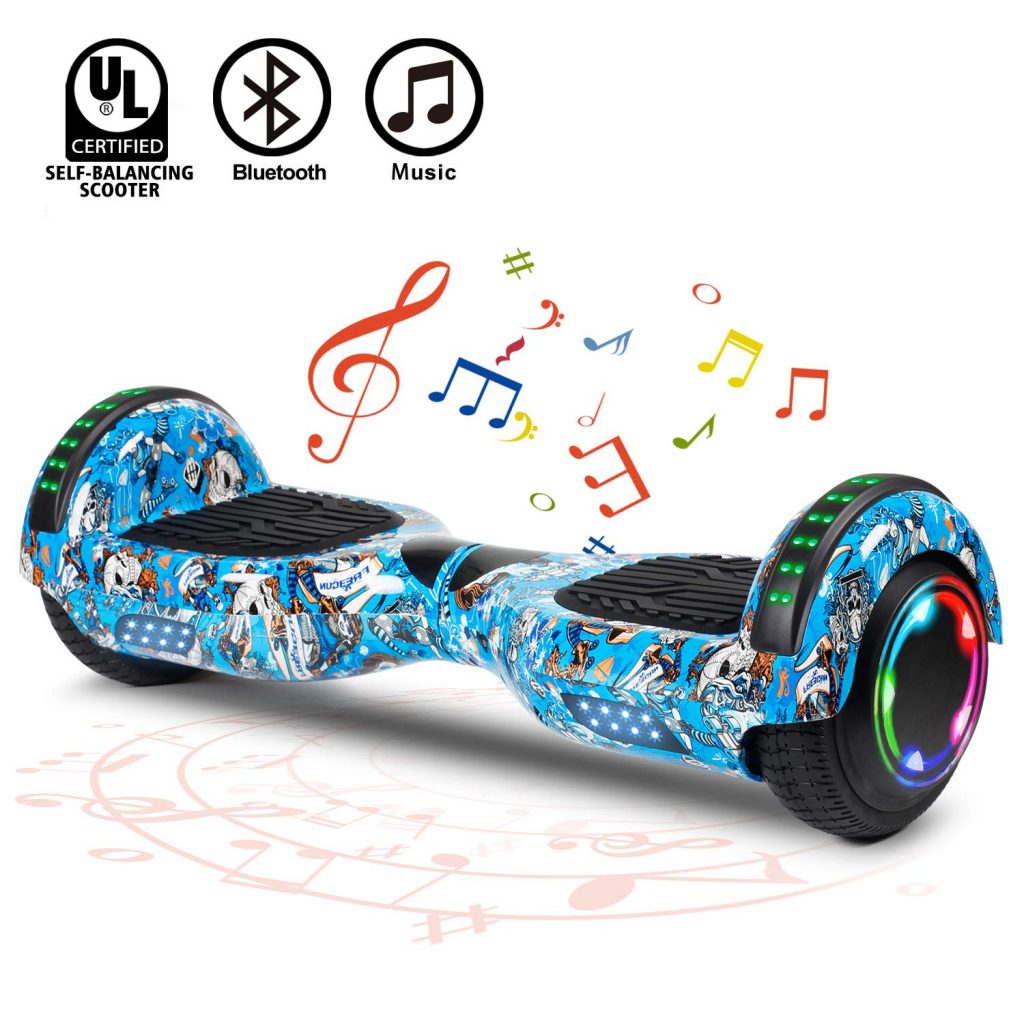 FLYING-ANT Hoverboard is UL-certified and has Bluetooth built-in. It also has a built-in speaker as well. In other words, you may listen to music by connecting your phone to the hoverboard while you ride it. You do not have to wear a headphone or bring an extra speaker if you are a music lover. The sound effect is unbelievable and extraordinary. The hoverboard has a stylish design because the wheels, front and rear of it are installed with LED accent lighting. You will feel like you are the coolest guy in the world when the lights are turned on. They provide additional lighting at night. Since lots of reports indicated some kids got injured because hoverboards caught fire, UL Standard Technical Panel (STP) of UL 2272 was approved and published in 2016. UL 2272 evaluates the safety of hoverboard's electrical drive train system and battery and charger system. FLYING-ANT Hoverboard passed all the electrical and fire-safety testing, so you do not have to worry about it catching fire like others on the market.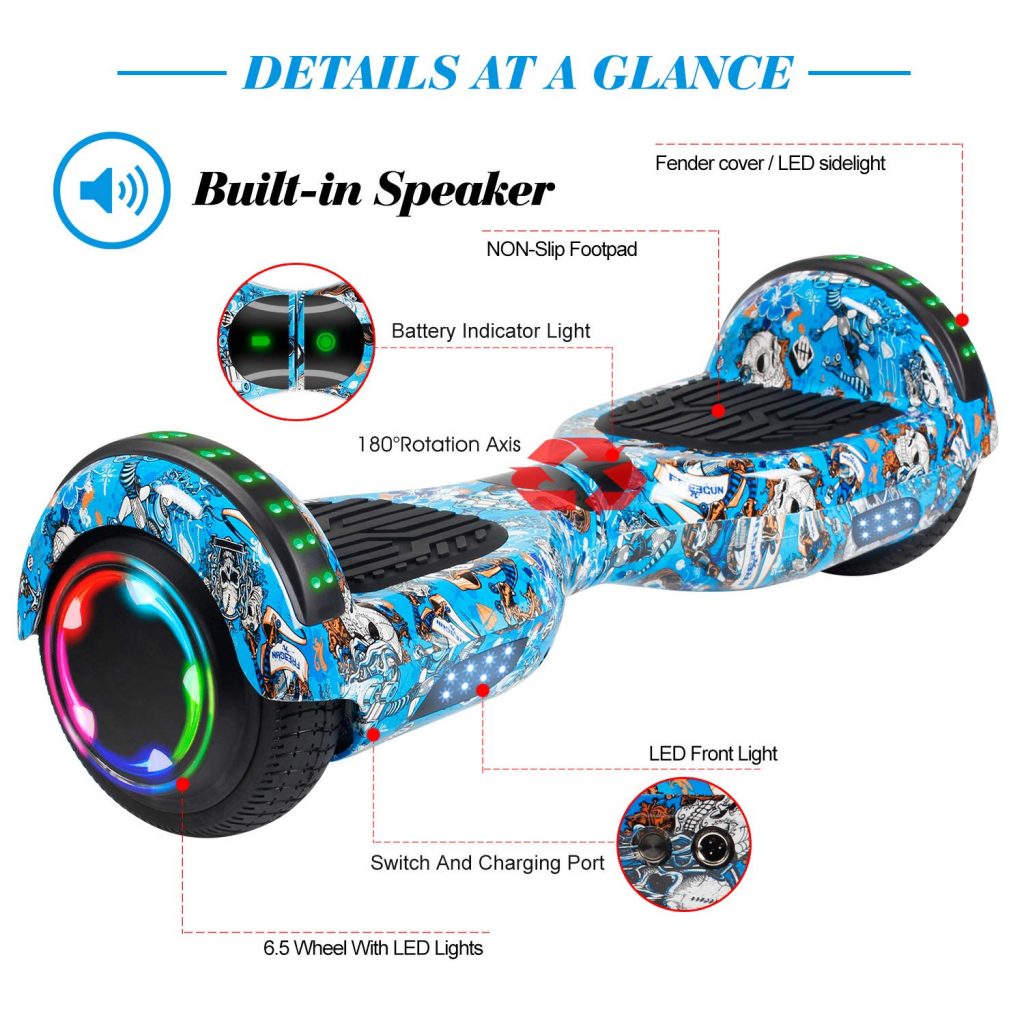 It only takes a few minutes to learn how to ride the hoverboard. The first thing is to press the power switch ON to start the scooter up. The next thing is to trigger the foot-switch by placing one foot on the non-slip footpad. After the automatic balancing system has been turned on, place your second foot on another footpad. Remember to stand straight all the time. You can balance the hoverboard to your center of gravity once you stand on it successfully and safely. To move forward, you may simply tilt your body forward. If you want to move backward or stop, you can tilt your body backward. To turn left, you should tilt left foot forward. But remember to keep your right foot leveled. The right turn works the opposite way. When you get tired of riding it and want to get off of it, you have to stop moving first and place the right foot on the floor and then left foot.
Even though FLYING-ANT Hoverboard is a perfect gift for holidays, there are few reminders. Kids under 8 years old should not ride the hoverboard alone without parental supervision. It is better not to ride it outside when it rains. Beginners and kids should wear a well-fitted helmet and wrist guards with padding to avoid getting injured. No one should wear flip-flop to ride the scooter. Moreover, you can't use other battery chargers to charge this hoverboard.