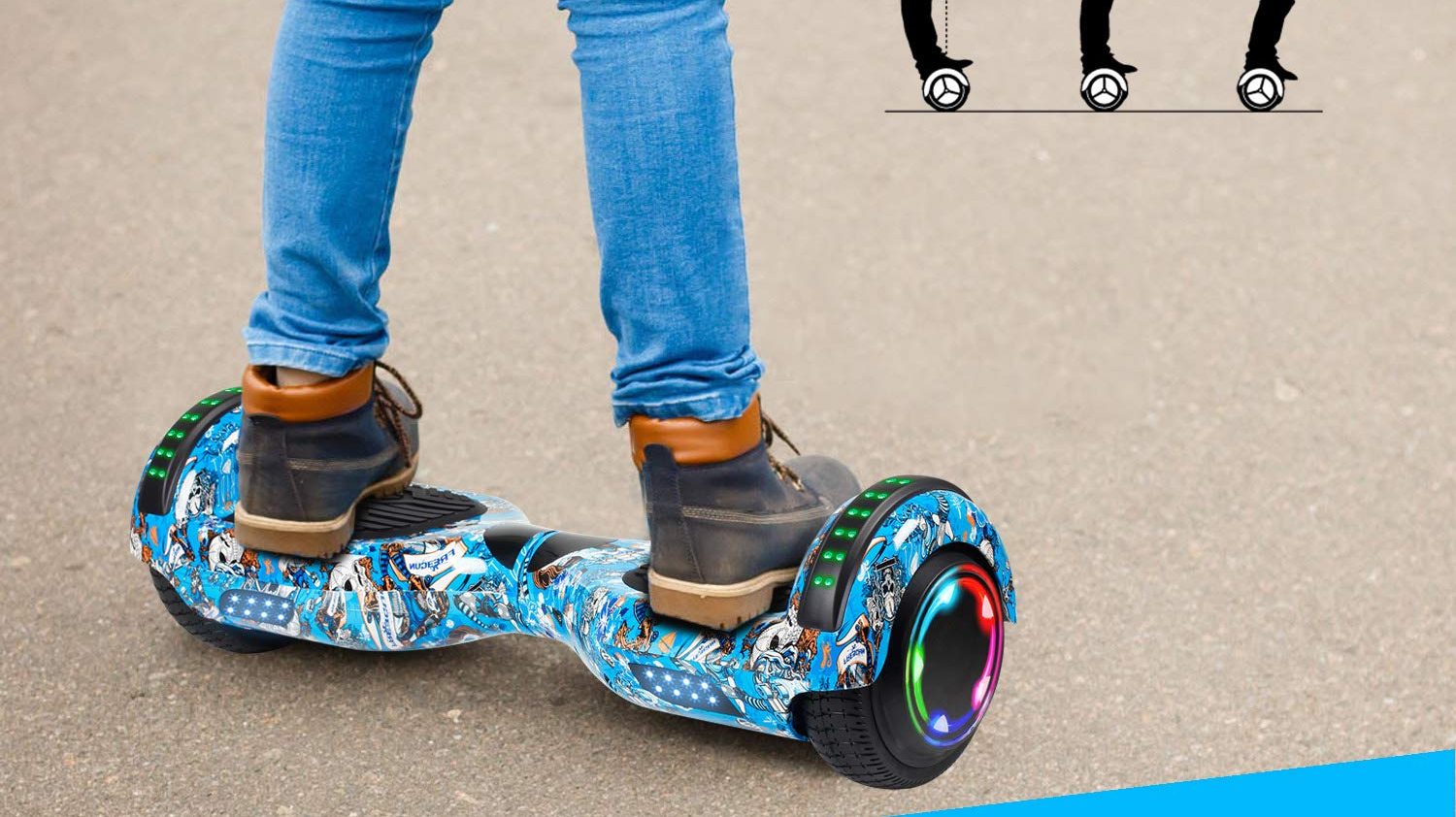 The first time that I saw a hoverboard was three years ago at my friend's house. I was surprised to find that a hoverboard does not actually hover. It is a two-wheeled self-balancing scooter. Still, "hoverboard" is something that rolls off the tongue. I had a hard time getting on the hoverboard in the beginning because it requires a lot of core strength to maintain the balance. Thankfully, I had a friend able to show me how to ride it. I have to admit that it looks much easier to ride it than it really is. However, it ends up being a lot of fun.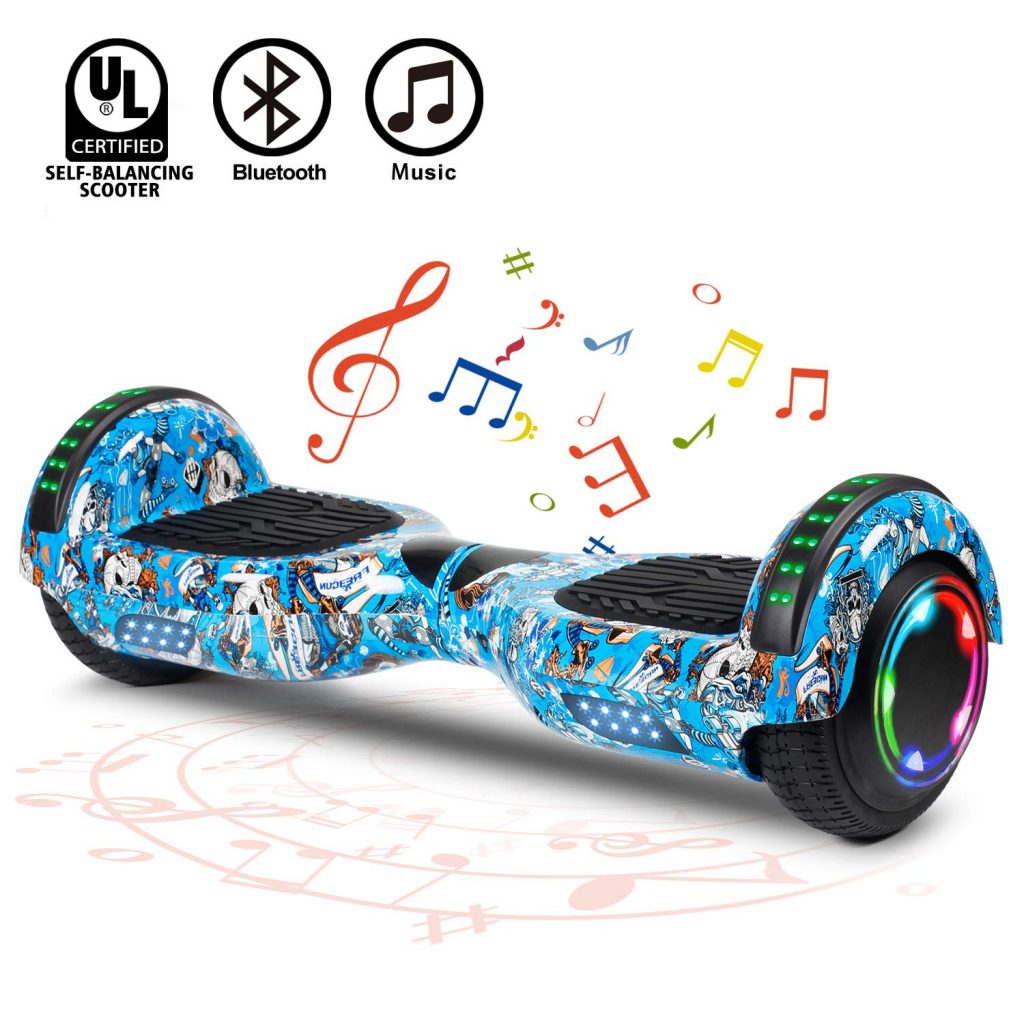 FLYING-ANT Hoverboard is UL-certified and has Bluetooth built-in. It also has a built-in speaker as well. In other words, you may listen to music by connecting your phone to the hoverboard while you ride it. You do not have to wear a headphone or bring an extra speaker if you are a music lover. The sound effect is unbelievable and extraordinary. The hoverboard has a stylish design because the wheels, front and rear of it are installed with LED accent lighting. You will feel like you are the coolest guy in the world when the lights are turned on. They provide additional lighting at night. Since lots of reports indicated some kids got injured because hoverboards caught fire, UL Standard Technical Panel (STP) of UL 2272 was approved and published in 2016. UL 2272 evaluates the safety of hoverboard's electrical drive train system and battery and charger system. FLYING-ANT Hoverboard passed all the electrical and fire-safety testing, so you do not have to worry about it catching fire like others on the market.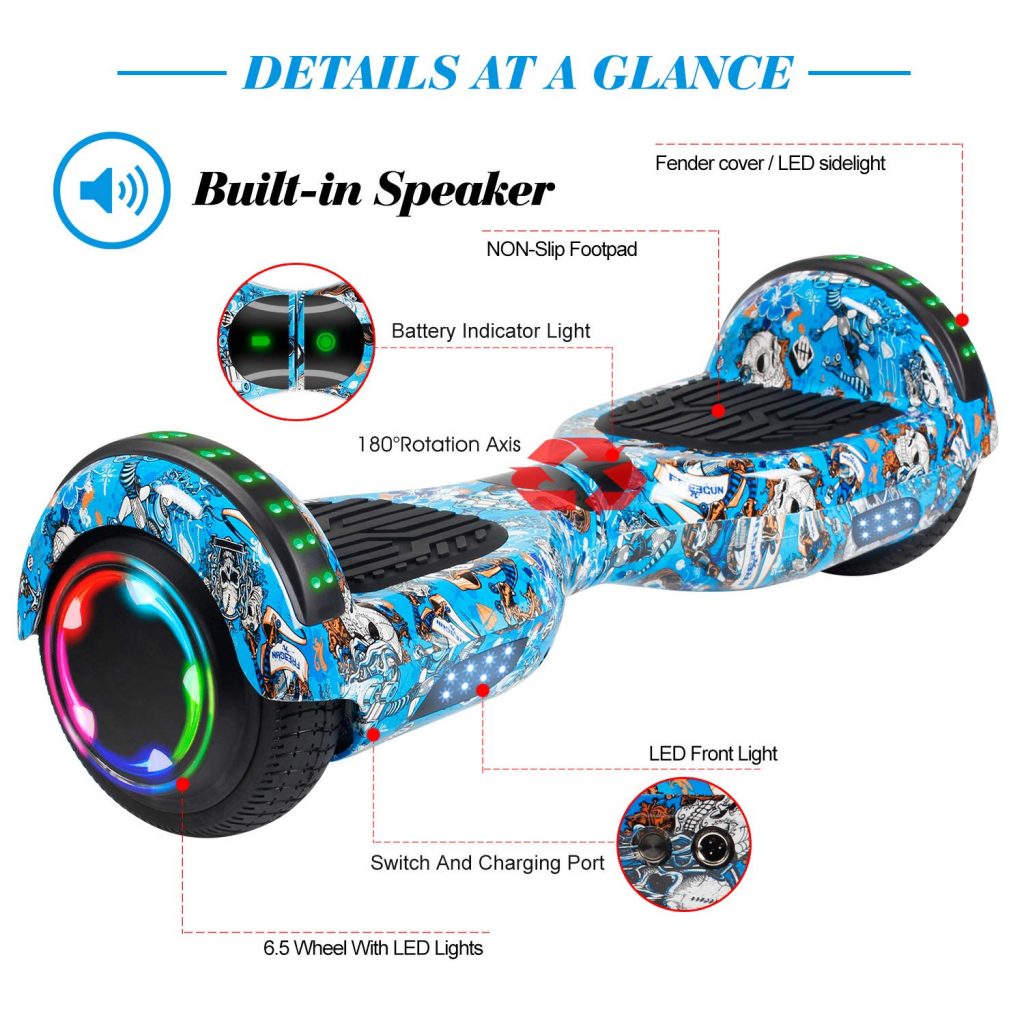 It only takes a few minutes to learn how to ride the hoverboard. The first thing is to press the power switch ON to start the scooter up. The next thing is to trigger the foot-switch by placing one foot on the non-slip footpad. After the automatic balancing system has been turned on, place your second foot on another footpad. Remember to stand straight all the time. You can balance the hoverboard to your center of gravity once you stand on it successfully and safely. To move forward, you may simply tilt your body forward. If you want to move backward or stop, you can tilt your body backward. To turn left, you should tilt left foot forward. But remember to keep your right foot leveled. The right turn works the opposite way. When you get tired of riding it and want to get off of it, you have to stop moving first and place the right foot on the floor and then left foot.
Even though FLYING-ANT Hoverboard is a perfect gift for holidays, there are few reminders. Kids under 8 years old should not ride the hoverboard alone without parental supervision. It is better not to ride it outside when it rains. Beginners and kids should wear a well-fitted helmet and wrist guards with padding to avoid getting injured. No one should wear flip-flop to ride the scooter. Moreover, you can't use other battery chargers to charge this hoverboard.
'K: A History in Ten Pitches' Review: Make This Your Fathers' Day Or Graduation Present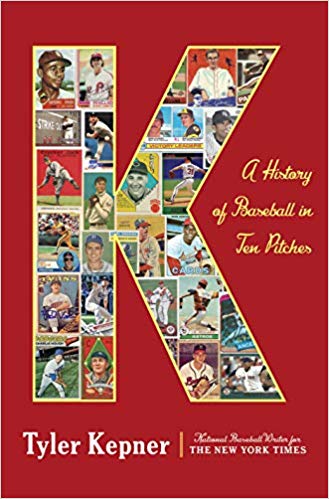 "K: A History of Baseball in Ten Pitches" is the best baseball book I've read this year. Okay, the competition isn't steep, but Tyler Kepner's book is aided by the fact he did not have to grovel to any front office types to get it written. (If any groveling was done, it was to very old, very illustrious baseball men whose snarky memories make the whole thing worth it).
Here's a question for you, dear reader (the same one I asked myself before acquiring a copy of this book): Can you even name 10 pitches? Here was my effort: 4-seam fastball, 2-seam fastball, curveball, cutter, slider, knuckleball, knuckle-curve, circle-change, splitter, sinker…
Eight out of 10 ain't bad. The 10 pitches whose histories' are detailed in Kepner's book are the 10 above, minus the circle-change and knuckle-curve (surprising! given the amount of space devoted to recently enshrined Mike Mussina) plus the screwball and spitball, two pitches that for all intents and purpose no longer exist in the modern Major Leagues. (By that measure, I consider myself 8 for 8).
Baseball books come out in spades every spring, and while they all have their merits, I was surprised at how illuminating I found "K: A History of Baseball in Ten Pitches" to be. Throughout, Tyler Kepner tells way more than 10 compelling stories, providing a solid mixture of hard facts and baseball lore. This book has something for fans of all ages — from the curious young fan wondering just what is the difference between a slider and a cutter, to the crustiest old-timer who remembers Tommy John from his Hall of Fame-worthy career rather than the eponymous and now ubiquitous arm surgery.
I don't care if you've been watching America's pastime since before they banned the spitball; no matter how much baseball you know going into "K," you are guaranteed to learn something. Need a gift idea for Father's Day or a graduation party? You could do a lot worse.
This Putting Green Is The Best Way To Improve Your Golf Game For Under $40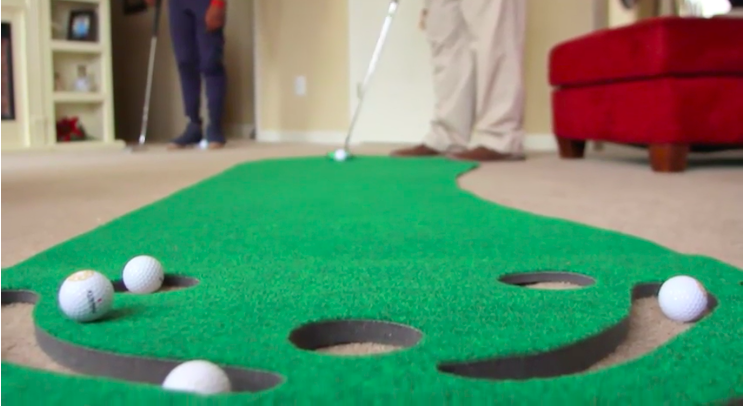 All golfers, no matter how green they may be at the sport, know the importance of the short game. I don't care if you can drive the ball 300 yards; if you 3-putt every hole, you aren't going to win many rounds.  
The good news is that if your putting is a problem, it is a relatively easy fix. Or at least an inexpensive one. Whereas a long game deficiency requires repeated trips to the driving range, you can work on your short game from the comfort of your home or office. About a year ago, I invested in a putting green for my apartment. It only cost me $40. Now, whenever I have a free second or am otherwise sedentary watching the TV, I get up and putt a bit.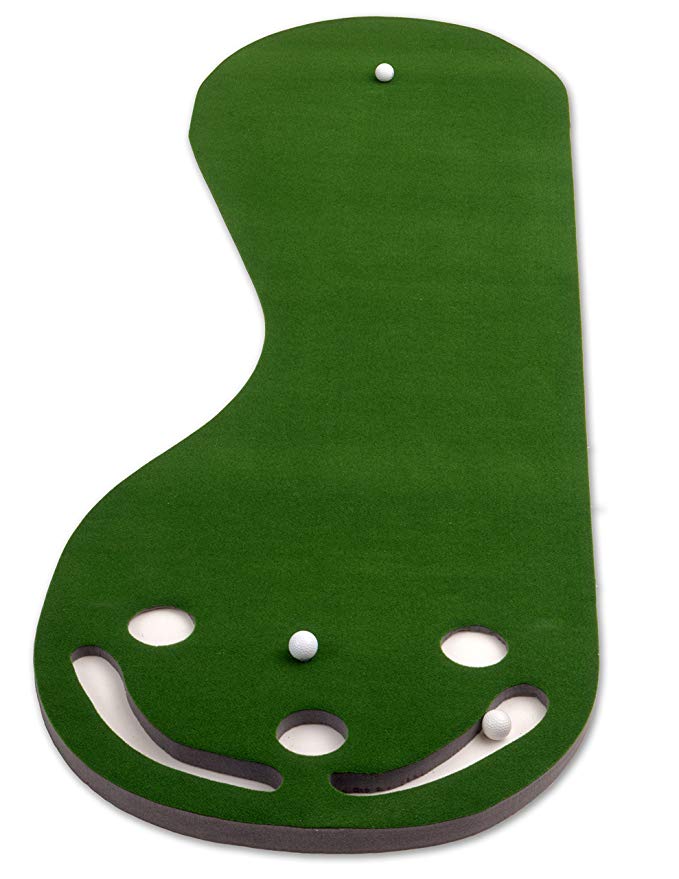 This effort has had a huge impact on my game, and I've already shaved off 5 or 6 strokes. The great part was that I was able to continue practicing all throughout the winter and never lose any of the gains I made over the course of the golf season. I am hoping that by the end of the summer, sinking 7-foot putts will be my competitive advantage.
I'm trying to think of another way a simple $40 expenditure could have such a significant impact on one's golf score. I think this is hands-down the best investment any amateur golfer can make. The putting green comes with three holes and a small ridge right before them, so if there is any downside here it is the lack of diversity of putts you can workshop. That is a small price to pay for the literal small price you pay, however.
'Inside The Empire' Review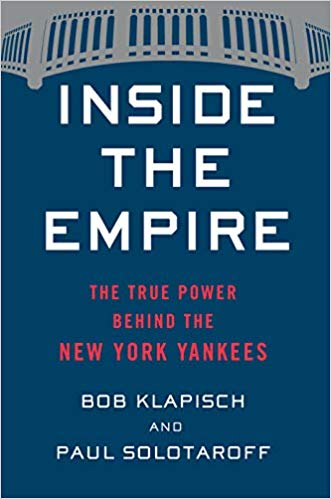 "Inside the Empire: The True Power Behind the New York Yankees" is a book I have not seen adequately reviewed. So, as a long-time Yankees fan, I am going to take advantage of this platform and review it.
There are two takeaways from "Inside the Empire." Actually, before I even get to the takeaways…there are two contradictory theses of "Inside the Empire." Perhaps this is because of the book's unfortunate dual authorship. Bob Klapisch is a respected (if notoriously anodyne) long-time New York sports columnist, with bylines at both the Post and the Daily News. Paul Solotaroff is, uh, some guy? He writes, too? Google "Paul Solotaroff Yankees" and all you will get is results for this book, so it seems that he is nothing more than a ghostwriter for Bob Klapisch, ostensibly a professional writer himself.
Thesis number one: the Yankees are good, and Brian Cashman is to credit. Thesis number two: the Yankees are good, but not as good as the Red Sox, and Brian Cashman is to blame.
Before I go any further, let me be clear, "Inside the Empire" is good. (That's takeaway number one). It is a good read, and any Yankees fan will be happy he will have read it. Although certainly too breezy for the diehards, "Inside the Empire" gives a compelling account of the 2018 Yankees season and the personnel responsible. And unlike its direct predecessor (last spring's "The Baby Bombers" by Bryan Hoch), it does not waste space on the notoriously unreliable and unproductive Greg Bird.
But the albatross of "Inside the Empire" (and this is the second takeaway) is the same albatross that has weighed down the Yankees for two decades now. His name is Brian Cashman. "Inside the Empire" does not know how to treat him, which puts the book in the same camp as most Yankee fans. Cashman, as the man who pulled off legendary heists for Aaron Hicks, Didi Gregorius and Luke Voit, to name a few, deserves respect and commendation. But what about Cashman as the man who has allowed the hated Red Sox to match him measure for measure in rings since he took the job?
Brian Cashman has been general manager since 1998. Under his tenure, the Yankees have won four titles: Three with the squad he inherited in the late '90s and one in 2009. Over the past two-plus decades, the Yankees have won more (and in most cases, significantly more) games than any other team. They managed to build their current superstar homegrown roster without ever suffering a losing season. Day in and day out, these Yankees have been able to sell tickets, able to convincingly tell the media (often through books like "Inside the Empire") that they are doing everything they possibly can to win the World Series.
Unfortunately for Yankees fans, trying to win just isn't enough for a franchise that is in danger of experiencing the first decade without so much as a World Series berth since the 1910s. Should Yankee fans be happy that Cashman did not trade away Aaron Judge and Gary Sanchez? Yes, of course. Should Yankee fans be able to appreciate that Luis Severino and Gleyber Torres not only thrive on the diamond but also off due to the Yankees crucial English-language instruction? No one would suggest otherwise.
The second thesis proffered by Klapisch and Solotoroff will be the more convincing one to fans left with a sour taste of last October, when the New York Yankees were embarrassed by the Boston Red Sox in a manner that should have gotten everyone associated with the team canned — and would have in a prior Steinbrenner era. But either out of gratitude to a front office that gave them enough access to write the book in the first place, or out of the sense of guilt that all Yankee rooters feel for being disappointed in a run that is by most measures a success, the authors pursue this line of thinking halfheartedly. The book ends in a limp note that the reason the Yankees lost to Boston in the ALDS comes down to strikeouts — which, well, is not really the case at all.
The current Yankees are fun and liable to wow their spectators for a solid hundred-ish wins and record-setting home run count throughout the season. But they aren't the Red Sox. Aaron Boone, for all his strengths (hitting a home run off Tim Wakefield, not being hated by Gary Sanchez) does not have the same fire in his belly as Alex Cora. Players may like him more than his predecessors named Joe, but amity does not equal respect and "Era of Good Feelings" doesn't have the same ring to it as "Canyon of Heroes." "Inside the Empire" knows this and hints at it, but the authors tread lightly. After all, Cashman is in charge and will be 'til he dies. And Cash has made clear that no matter how many times Boone hellishly mismanages his supposedly lockdown pitching staff in October (which gave up so many runs in Game 3 of the ALDS that backup catcher Austin Romine pitched), Bob Boone's son will have the job for at least a decade. Klapisch at least presumes to continue to cover Yankees baseball, and he cannot afford upsetting such entrenched powers that be.
Like many fans, the authors of "Inside the Empire" can't decide whether to bury Cashman or to praise him, and since they really don't have a say in the matter, what emerges is a sort of mix: part panegyric and part pablum. Whether we like it or not, these are Brian Cashman's Yankees, and they will be for a long, long time. From the "Inside the Empire" viewpoint, we better get used to it and accentuate the positives. It does make you wonder how many more barren years Yankee fans will have to endure before a change is made at the top. As long as these Yankees are good enough — good enough to sell Aaron Judge jerseys, good enough to make the Wild Card game year in and year out, good enough to inspire nobodies like me to write an entire column about them — the job is Cashman's. It doesn't hurt (as Klapisch and Solotoroff detail in what emerges as their most compelling chapter) that despite a lack of recent postseason success, this general manager's version of the Yankees is making Hal Steinbrenner very, very rich. (Well, richer. He was born very, very rich.)
Ultimately, "Inside the Empire" serves mostly as a useful mouthpiece to Cashman and Hal, which, as a quick read during the springtime of more-or-less meaningless baseball, is perfectly fine. The authors are able to vent just enough frustration and skepticism with Cash's results to differentiate it from a ballclub-issued media guide. But at the end of the day, they, like the team's brass, want you to know that these Yankees really want to win, guys. In today's age of participation trophies (let alone tanking), shouldn't that be enough?