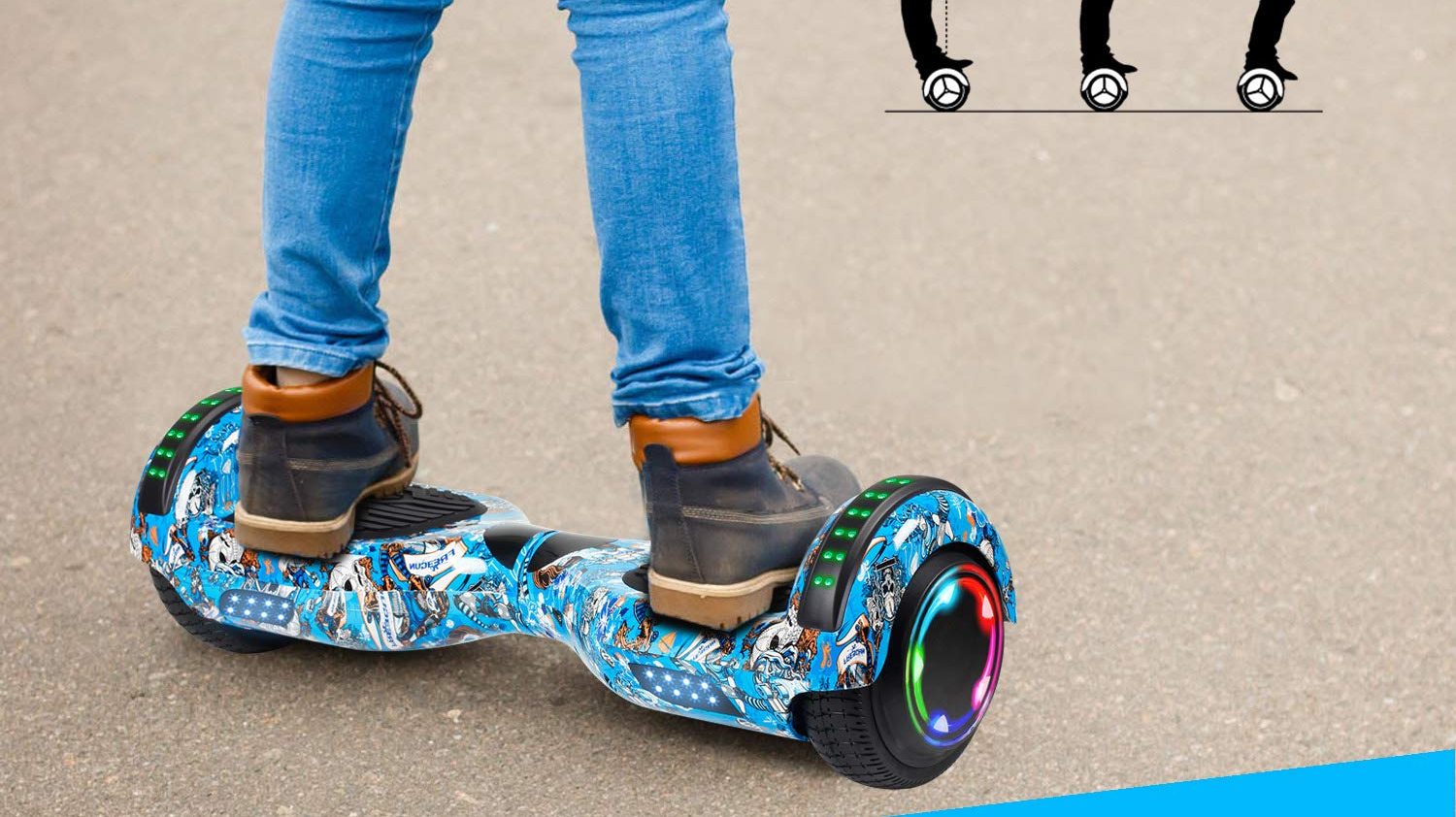 The first time that I saw a hoverboard was three years ago at my friend's house. I was surprised to find that a hoverboard does not actually hover. It is a two-wheeled self-balancing scooter. Still, "hoverboard" is something that rolls off the tongue. I had a hard time getting on the hoverboard in the beginning because it requires a lot of core strength to maintain the balance. Thankfully, I had a friend able to show me how to ride it. I have to admit that it looks much easier to ride it than it really is. However, it ends up being a lot of fun.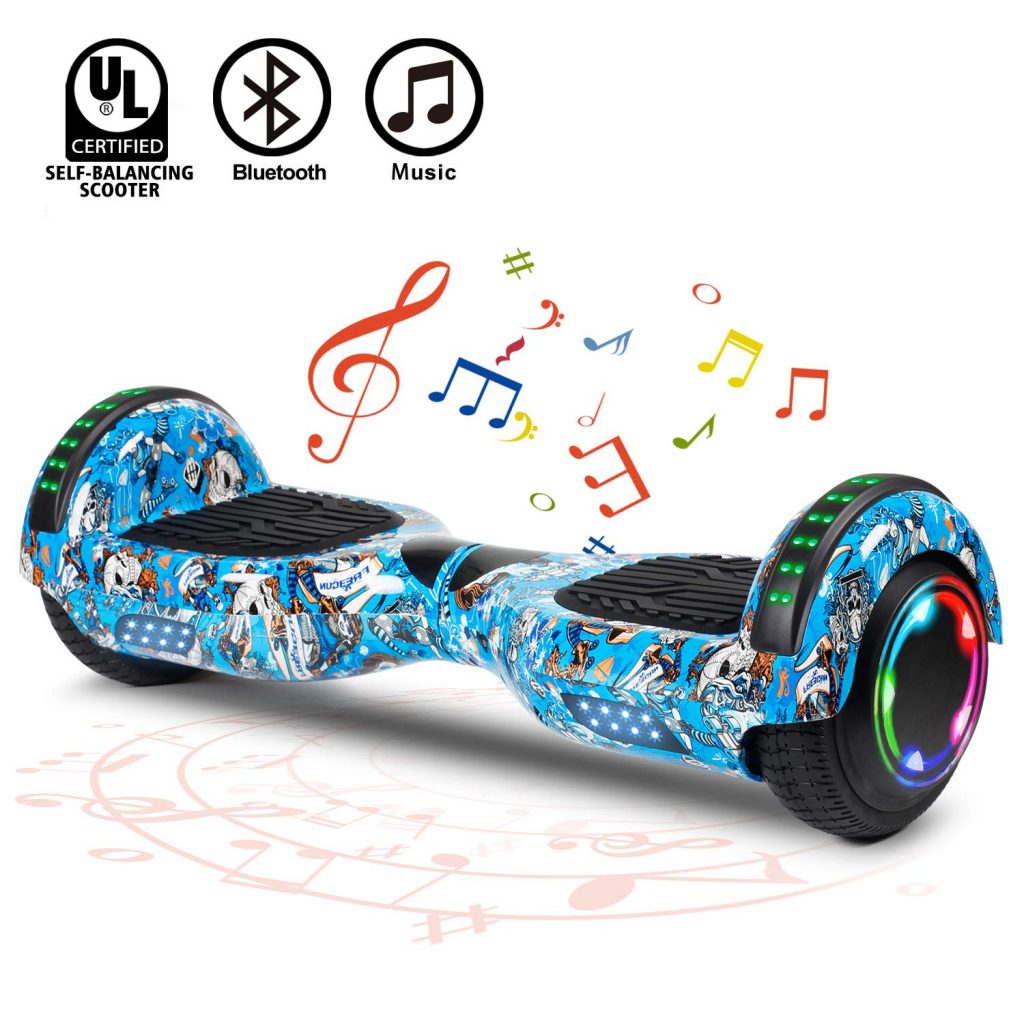 FLYING-ANT Hoverboard is UL-certified and has Bluetooth built-in. It also has a built-in speaker as well. In other words, you may listen to music by connecting your phone to the hoverboard while you ride it. You do not have to wear a headphone or bring an extra speaker if you are a music lover. The sound effect is unbelievable and extraordinary. The hoverboard has a stylish design because the wheels, front and rear of it are installed with LED accent lighting. You will feel like you are the coolest guy in the world when the lights are turned on. They provide additional lighting at night. Since lots of reports indicated some kids got injured because hoverboards caught fire, UL Standard Technical Panel (STP) of UL 2272 was approved and published in 2016. UL 2272 evaluates the safety of hoverboard's electrical drive train system and battery and charger system. FLYING-ANT Hoverboard passed all the electrical and fire-safety testing, so you do not have to worry about it catching fire like others on the market.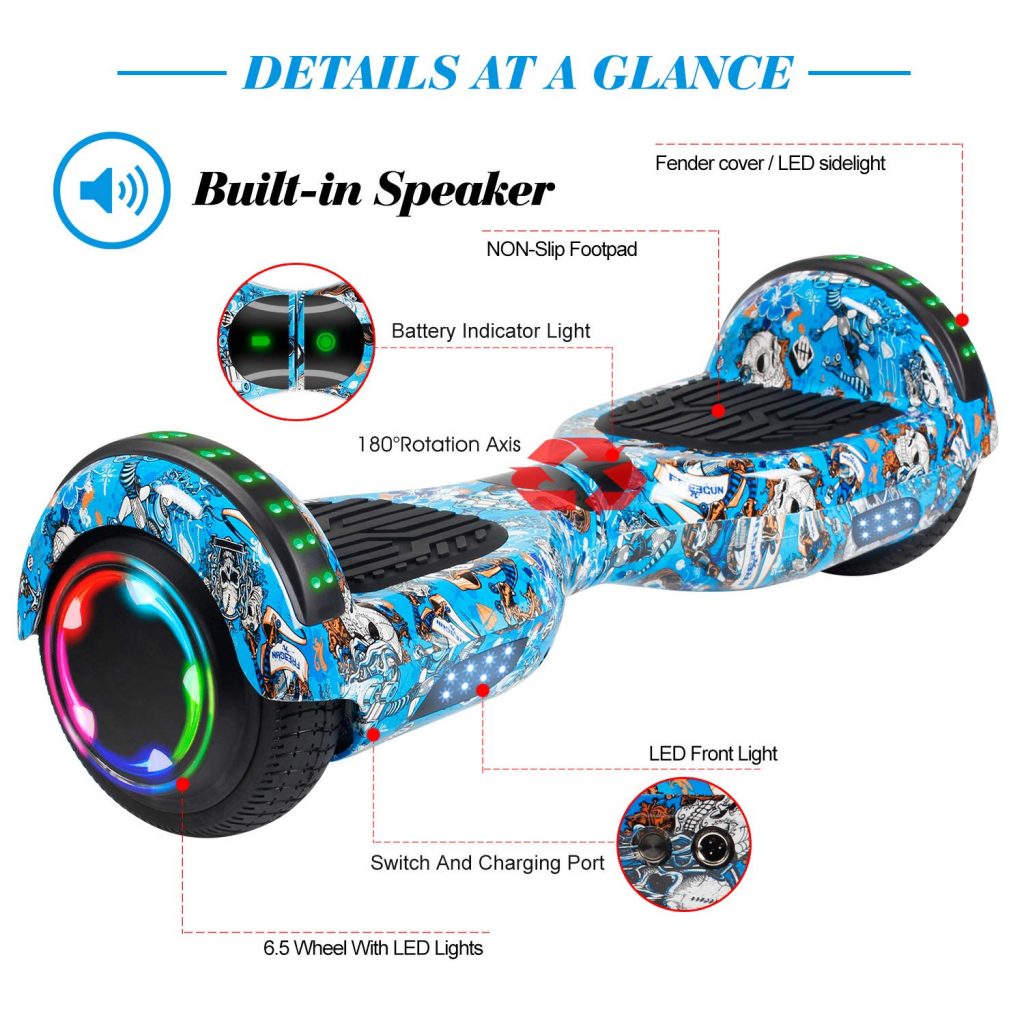 It only takes a few minutes to learn how to ride the hoverboard. The first thing is to press the power switch ON to start the scooter up. The next thing is to trigger the foot-switch by placing one foot on the non-slip footpad. After the automatic balancing system has been turned on, place your second foot on another footpad. Remember to stand straight all the time. You can balance the hoverboard to your center of gravity once you stand on it successfully and safely. To move forward, you may simply tilt your body forward. If you want to move backward or stop, you can tilt your body backward. To turn left, you should tilt left foot forward. But remember to keep your right foot leveled. The right turn works the opposite way. When you get tired of riding it and want to get off of it, you have to stop moving first and place the right foot on the floor and then left foot.
Even though FLYING-ANT Hoverboard is a perfect gift for holidays, there are few reminders. Kids under 8 years old should not ride the hoverboard alone without parental supervision. It is better not to ride it outside when it rains. Beginners and kids should wear a well-fitted helmet and wrist guards with padding to avoid getting injured. No one should wear flip-flop to ride the scooter. Moreover, you can't use other battery chargers to charge this hoverboard.
How To Pack Beer Cans In Your Golf Bag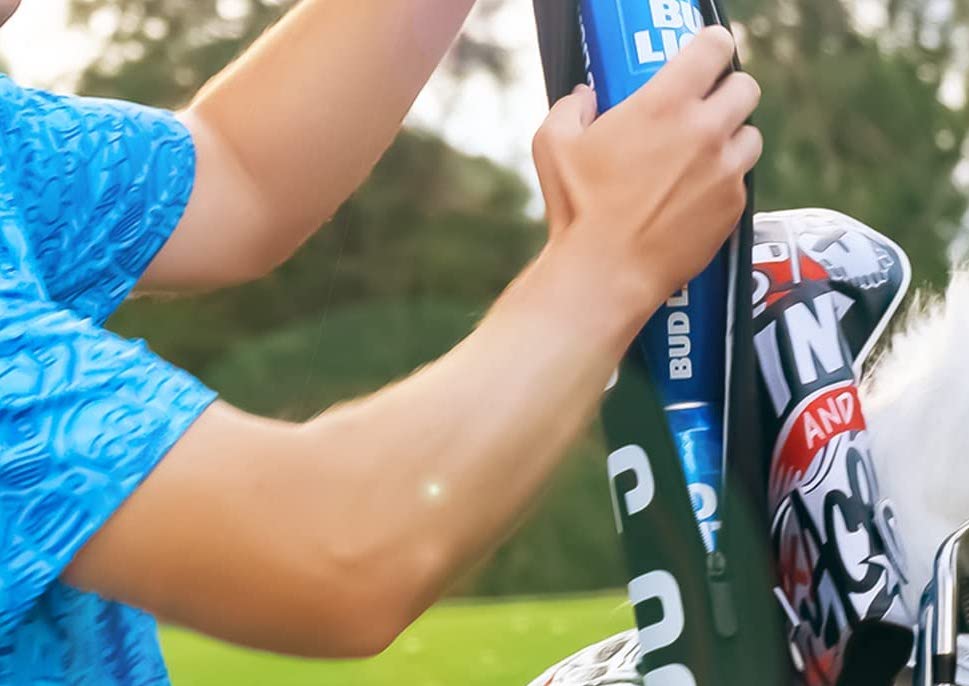 Today is an absolutely gorgeous day, and as I stare out my window this sunny spring morning, all I can think about is playing golf. The golf season is already well underway (unofficially kicked off by the Masters a few weeks back) but because of the vicissitudes of the weather where you live there is a chance you have not played a round yet. Don't worry: That will all change soon.
If you are a casual golfer like myself, the experience is as much about the social element as it is about getting a low score. It's about being outdoors with friends—drinking beers, smoking cigars. Amazon sellers obviously know this, which led to the introduction of an innovative and popular product in recent years, the beer cooler sleeve.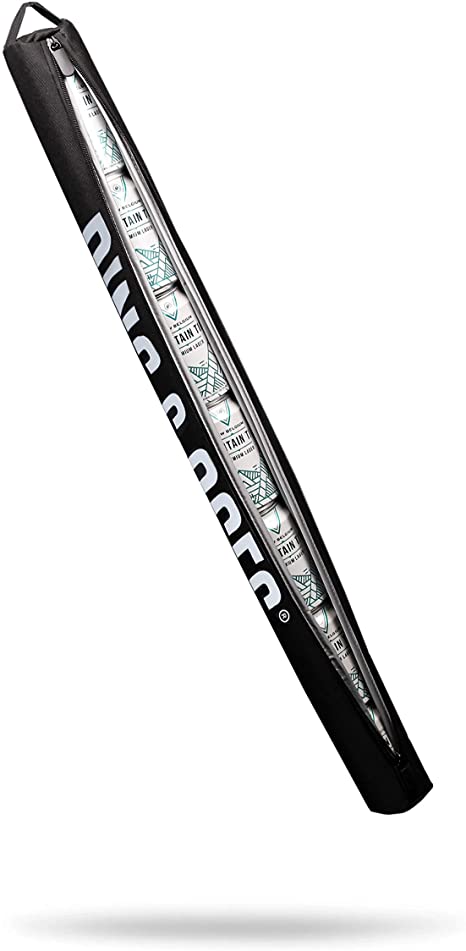 Pins & Aces Beer Sleeve 7-Can Insulated Cooler Sleeve – Stores Up to 7 Cans Discreetly In Your Golf Bag – Keeps Canned Beverages Cold While On The Golf Course – Fits In Most Golf Bags Styles & Types — $24.95
Depending on the rules and regulations where you golf, you might be able to pack a bunch of beers into your Yeti cooler and toss it on the back of your cart. Some courses have strict rules against this, however, forcing you to pay out the wazoo for beers from the cart girl, if you can even track her down that is!
Not wanting to get in trouble with authorities, people often just end up packing a beer or two in one of the compartments in their golf bag. But the cooler sleeve presents a better solution. It allows you to fit as many as seven beers in your golf bag, and will keep those beers chilled throughout the several hours of your round. The size of the sleeve allows it to slide neatly into the top of your bag, as if it were just another club.
Having the Pins & Aces beer sleeve may not improve your golf game (although a golf instructor did once tell me that to drink two beers before each round to golf my nerves and overthinking), but it is sure to improve your enjoyment.
The Best Sleds And Toboggans For Snowy Days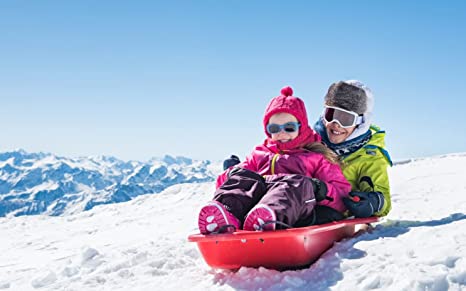 In the age of Zoom and the Orwellian concept of "distance learning," snow days are a thing of the past. When heavy snow comes, students can expect another day spent in front of the computer, as Frosty remain unconstructed outside. There are still weekends, however, so opportunities for winter fun are not altogether lost. Their infrequency does mean that kids need to make the most of them whenever possible. To make sure your child is prepared, your family must own a quality toboggan.
The Paricon disc sled is the classic model, and it guarantees the type of snow day fun your grandparents had by rocketing down hills on the lids of metal trash cans.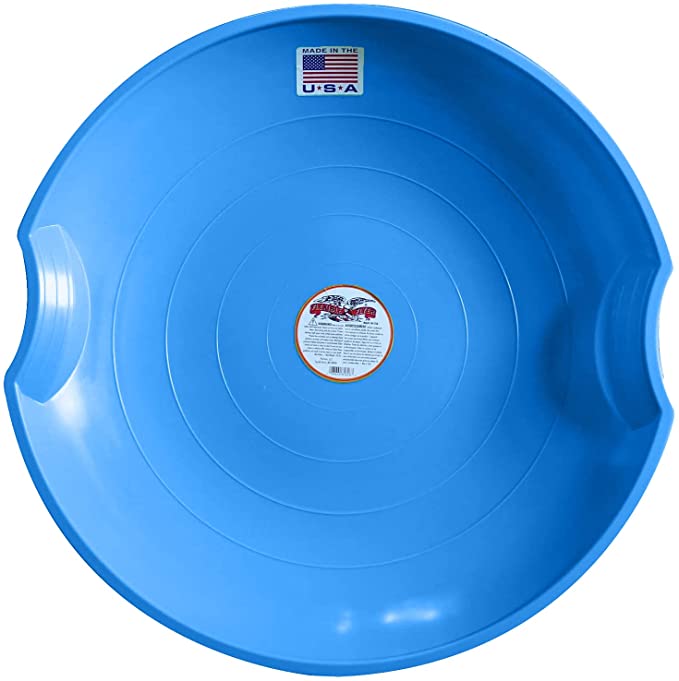 Paricon Flexible Flyer Round Disc Snow Sled Toboggan — $29.97
Looking for a sled that is a step above the saucer? Then this one by Avalanche Brands is for you. Although more expensive, it fits two people on it so it may actually save you money if you have more than one child. Keep in mind that because it features a rope and handles, you will be expected to do the manual labor of lugging its riders around the snow banks.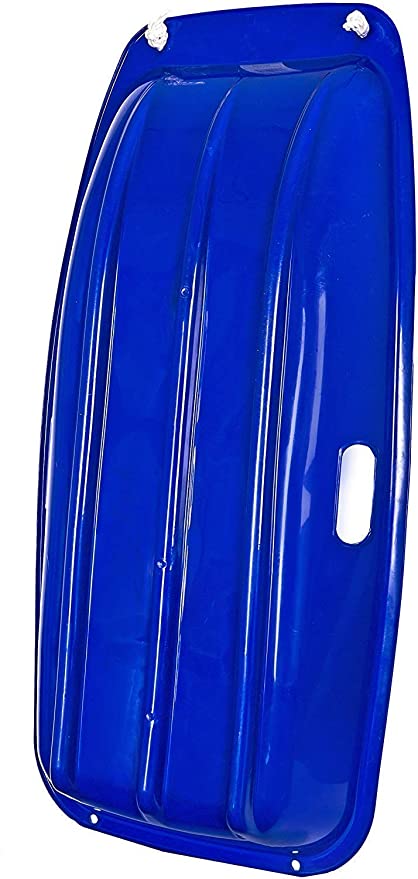 Avalanche Brands – Classic Downhill Toboggan Snow Sled Includes Pull Rope and Handles (35″) – Fit for 2 Riders — $39.99
Want your son and daughter to be the envy of everyone in the neighborhood? Then you should opt for the LIFECHOIC inflatable sleds. Perhaps not as reliable as the tried and true models above, they are guaranteed to catch the attention of all who see them. Before long your ears will be ringing with the presumptuous refrain, "I got next!"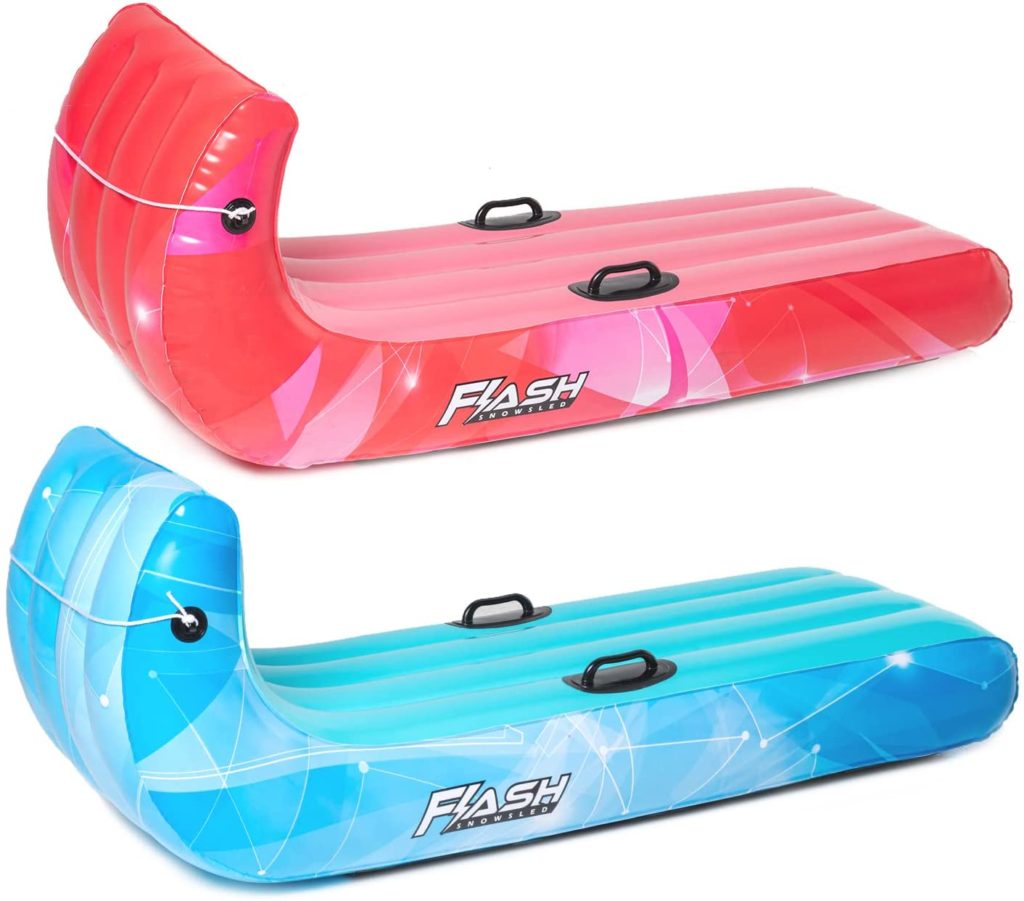 LIFECHOIC Snow Sled for Kids and Adults, Giant Inflatable Snow Tube 2 Pack, Heavy Duty with Reinforced Base, Side Handles and Rope, Winter Sledding Outdoor Play — $99.99
Clear Bags Are On Sale For Cyber Monday!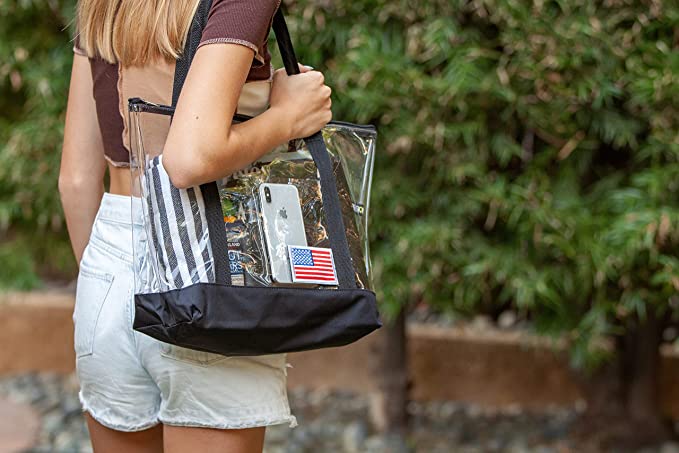 Happy shopping! Today is Cyber Monday, which means you are bound to come across a whole slew of deals across the web. This includes discounts on all of Expersion's clear bags—both the backpacks and the totes—on Amazon and Walmart.com.
Black Backpack on sale for $19.99: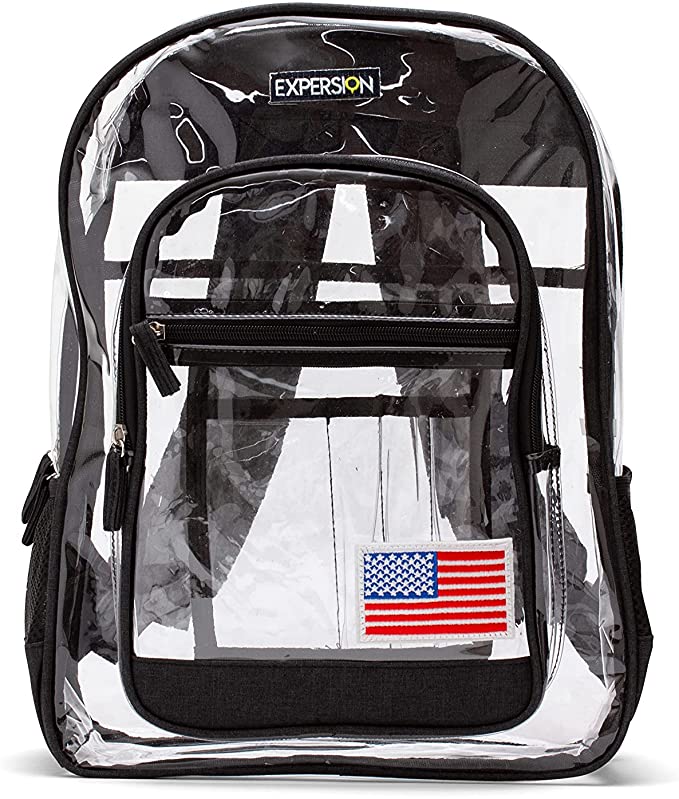 Buy on Amazon. Buy on Walmart.
Blue Backpack on sale for $19.99: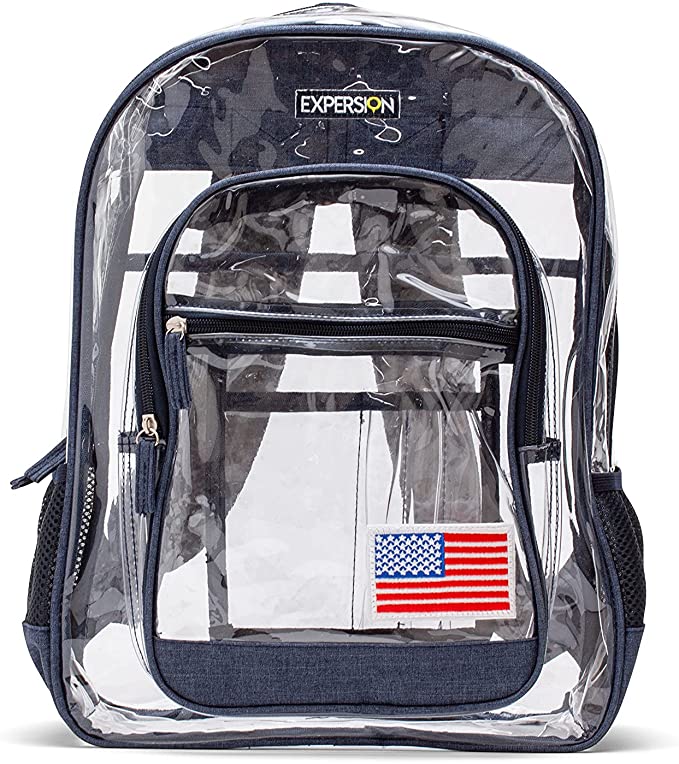 Buy on Amazon. Buy on Walmart.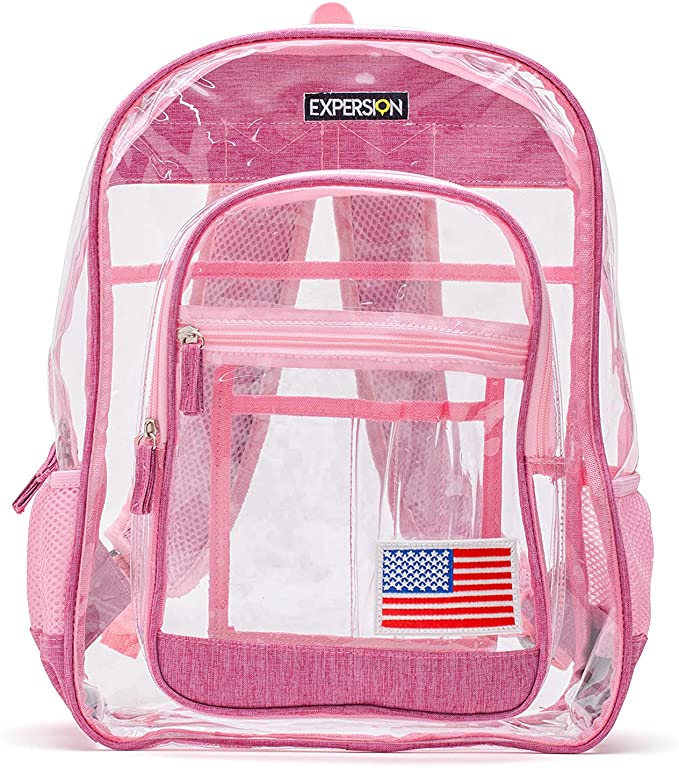 Buy on Amazon. Buy on Walmart.
Gray Backpack on sale for $20: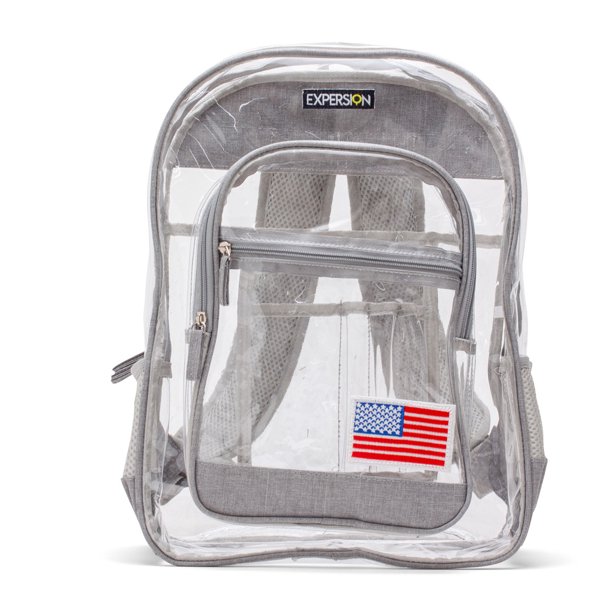 Black Tote Bag on sale for $10.99: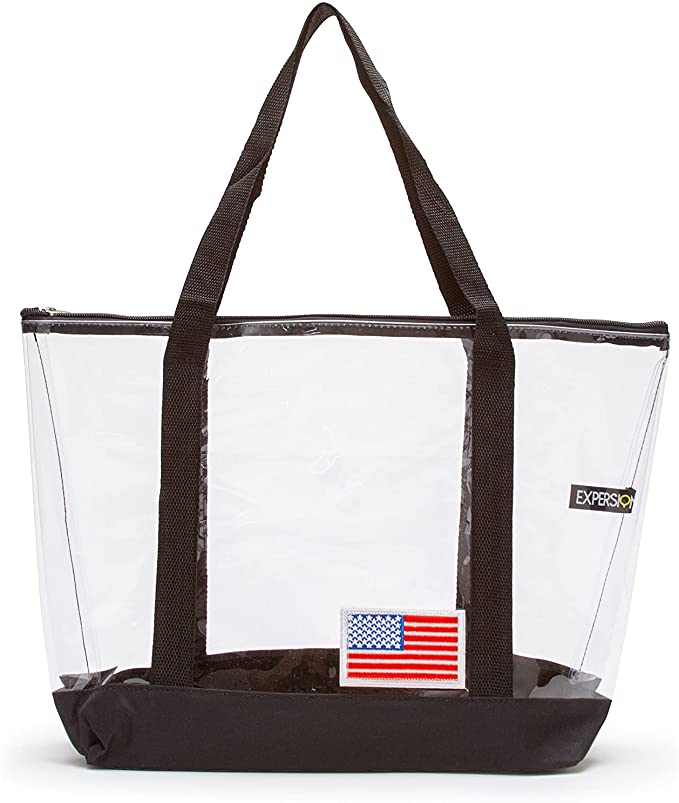 Buy on Amazon. Buy on Walmart.
Blue Tote Bag on sale for $10.99: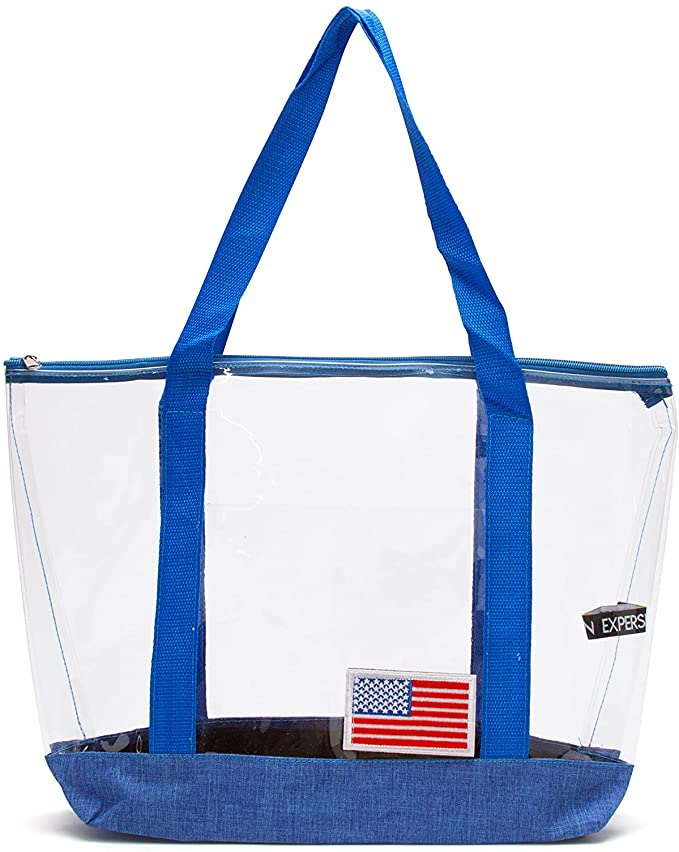 Buy on Amazon. Buy on Walmart.
Green Tote Bag on sale for $10.99: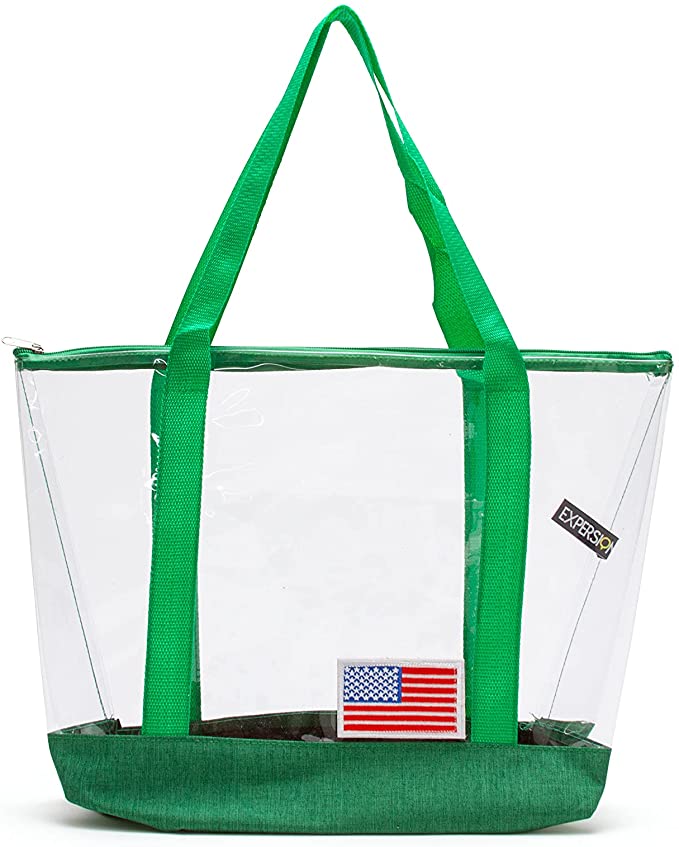 Buy on Amazon. Buy on Walmart.
Orange Tote Bag on sale for $10.99: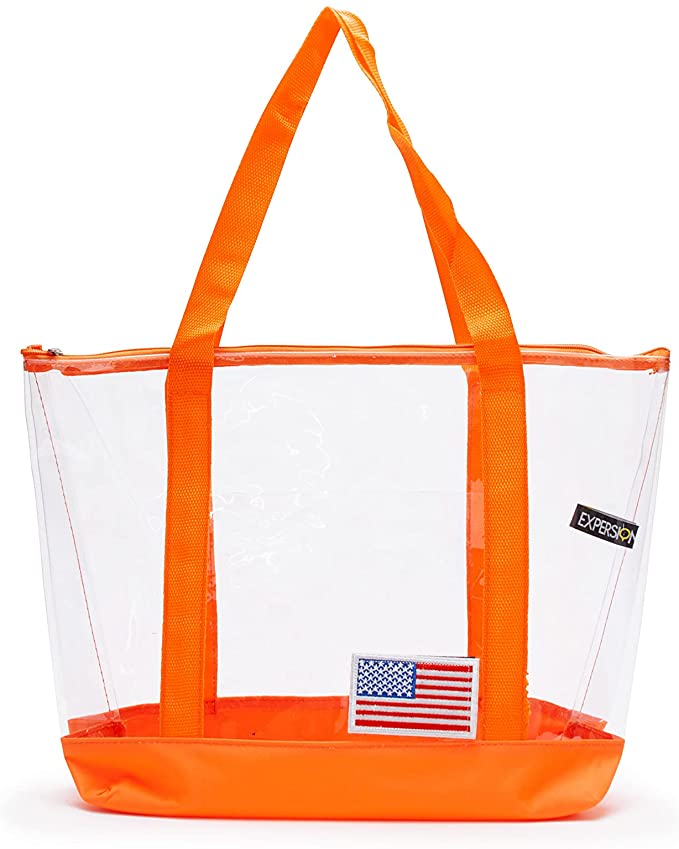 Buy on Amazon. Buy on Walmart.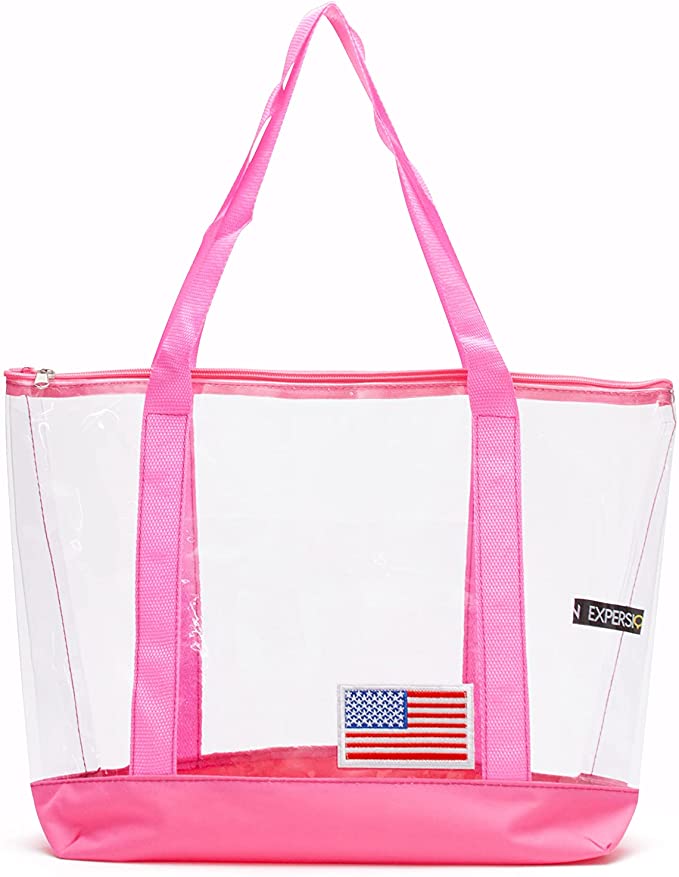 Buy on Amazon. Buy on Walmart.
Dark Pink Tote Bag on sale for $10.99: