Close Out This Grinch Of A Year With This Holiday Cocktail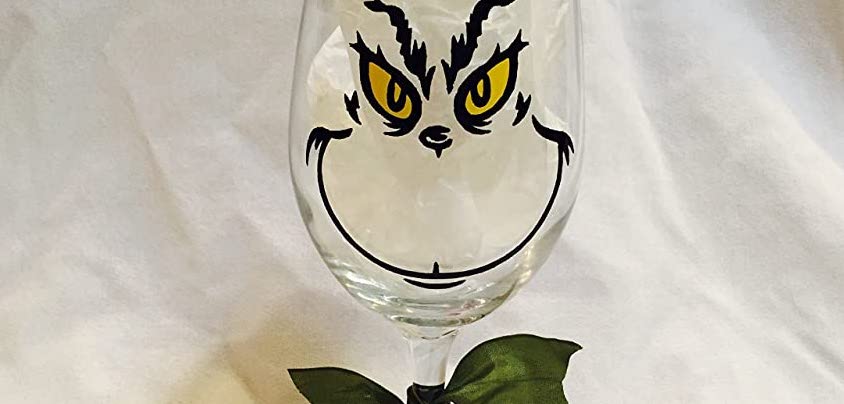 I'm not sure whether we should be celebrating the fact that 2020 is finally coming to an end or if we should be mourning the undeniable truth that COVID-19 is going to stick around for a while. Either way, we have an excuse to drink, and there's no better season to do so. Holiday cocktails are an absolute must, and thanks to social media, there are hundreds of cocktail recipes available at our fingertips. Full disclosure, this is the first year I've experimented with seasonal cocktails. After all, alcohol is NOT cheap, but I think we all deserve a little self-indulgence this year.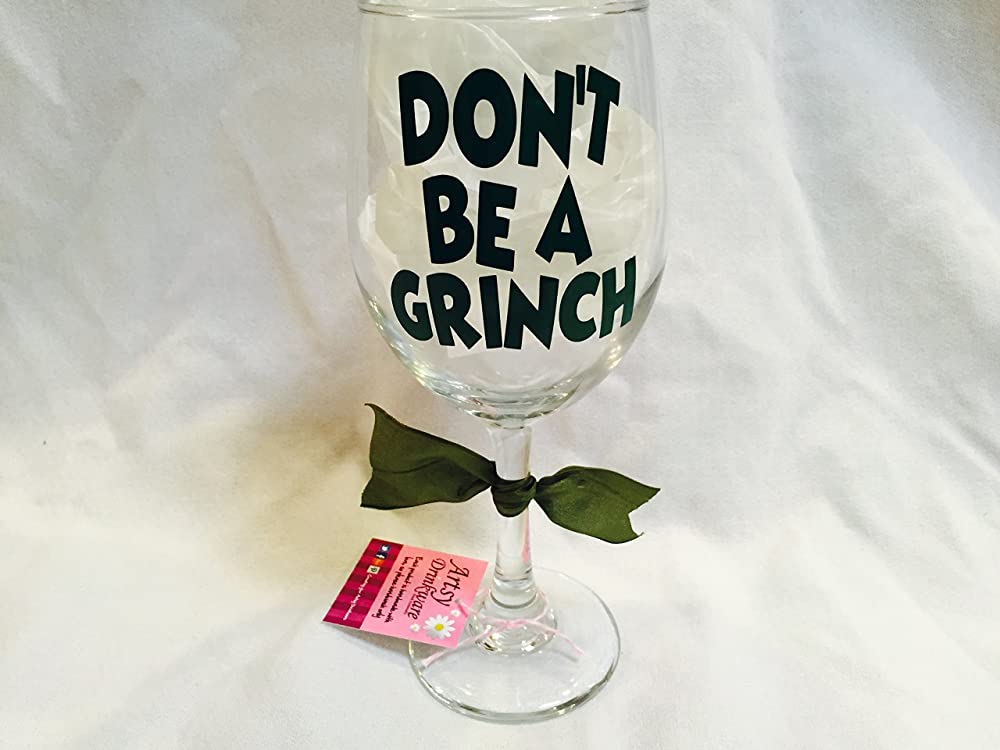 Grinch Wine Glass, Christmas Wine Glass, Holiday Wine Glass — $16
Last weekend was my roommate's birthday, and she really wanted to make this Grinch Punch recipe she saw on Pinterest. Honestly, I was a little disappointed in her cocktail of choice given the magnitude of options. But her birthday, her rules. The recipe called for a tub of lime sherbet, one fresh lime, one bottle of champagne or prosecco, and three bottles of Izze's Clementine Sparkling Soda. Naturally, I could not find Izze's in stores anywhere. Go figure. So, I pulled an audible and instead of using Izze's Clementine Sparkling Soda, I picked up a bottle of tangerine-flavored sparkling water. To be honest, I really don't think it made any difference.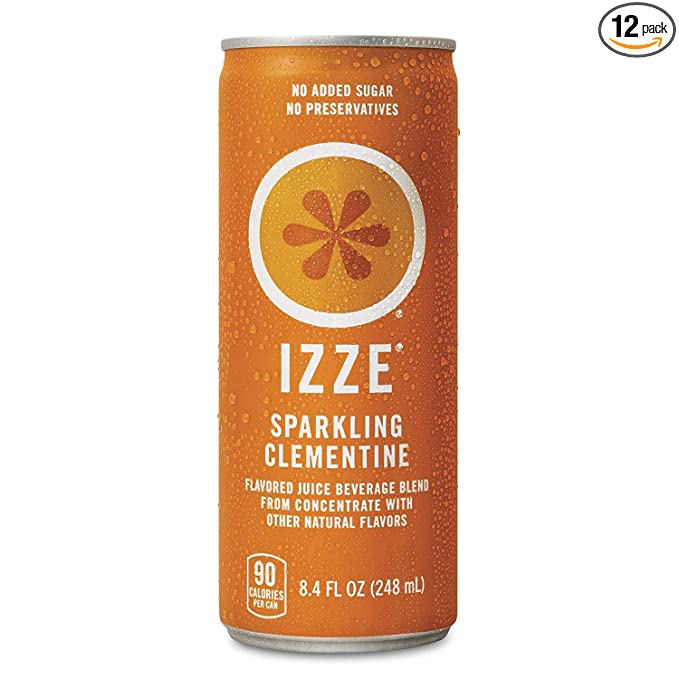 IZZE Sparkling Juice, Clementine, 8.4 Fl Oz (12 Count) — $10.49
So, how was it? Well, mediocre. I didn't hate it, but I certainly didn't love it either. Personally, it was just too "limey" for me. However, if you like champagne and lime, chances are you'd love this drink. The best part for you Grinches out there is that you don't even have to include the alcohol. So, if you have kids or don't want those extra calories this time of year, just leave out the champagne and enjoy!
How Can You Get The Nugget Couch?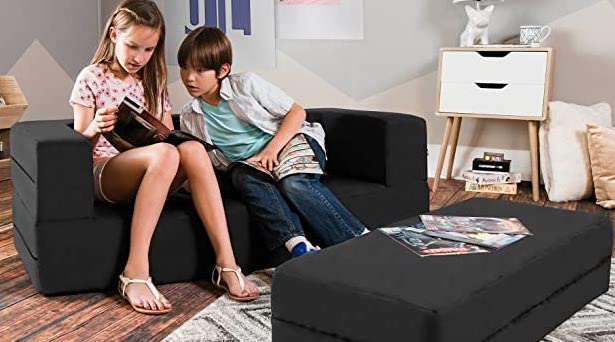 The COVID-19 pandemic has created many issues for the consumer goods industry, but one of the most prevailing ones is that everyone needs the same items. People are doing all the same things these days, which means a spike in sales for hot items like the Always Pan, exercise equipment, and children's at-home learning desks. The virus's disruption of supply chains adds further complication to retail, as it is difficult to match the supply to demand with any celerity. Oftentimes, if you do not want to wait six months for your desired product, your best bet is to find something similar that IS still available, such as the Ozeri Pan as a substitute for the Always Pan.
A similar situation has arisen with regard to the Nugget couch. In the past year, the Nugget couch has become one of the most desired pieces of furniture. The reasons is obvious. The Nugget couch was designed to occupy children and foster their creativity. It is composed of separate foam pieces that can be reconfigured into various different furniture shapes. Because it was created to withstand the Tasmanian Devil-like behavior of children, it is nearly indestructible. It is even machine-washable.
After spending nearly a year in lockdown, it is no surprise that people are tiring with their home furniture. But who wants to invest in overly nice and expensive pieces with little tykes constantly running around, expending the energy that was meant to be used at recess? The Nugget couch solves this very problem. It helps that it is rather sleek and modern to boot. For once, a piece of furniture created with children in mind does not need to be consigned to the playroom, out of sight of anyone with taste.
Having discussed the benefits of the Nugget couch, it is time to address the elephant in the room—the Nugget couch is sold out. For orders placed today, they won't even start shipping again until the end of April. Nobody should have to wait that long.
Thankfully, there are alternatives. Amazon features several competing products with near-five-star ratings. These include several modular items from Jaxx, each available in many color options: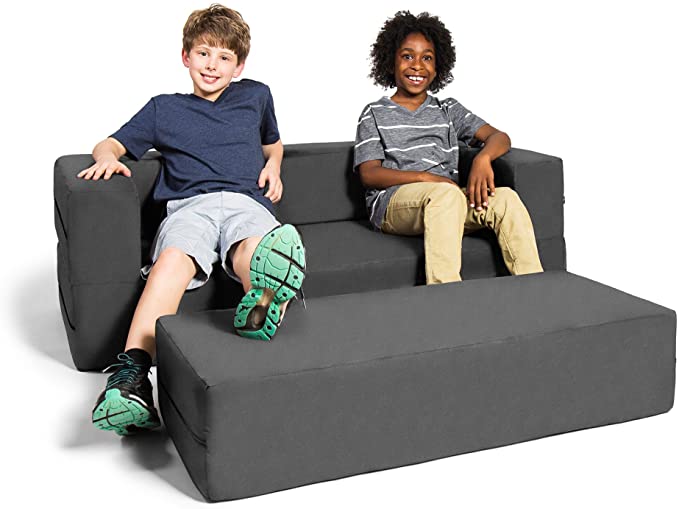 Jaxx Zipline Sofa & Large Ottoman 3 in 1 Fold Out Sofa, Big Kids Edition, Charcoal — $279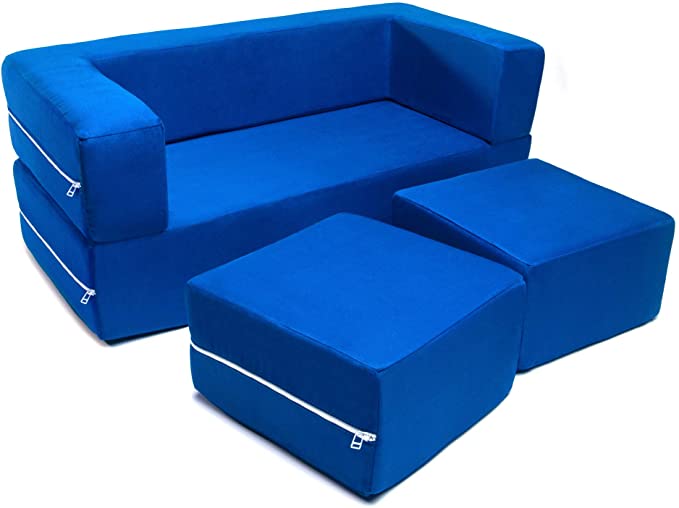 Jaxx Zipline Kids Modular Loveseat & Ottomans/Fold Out Lounger, Blueberry — $165.99
As of this writing, Amazon does have both the Jaxx Zipline sofa and Jaxx Zipline modular loveseat in stock, ready to be shipped immediately upon order. However, as people continue to look for alternatives to the Nugget, that very well may not last.
Another option is from Foamnasium. Take a look at just two of the ways this piece can be assembled: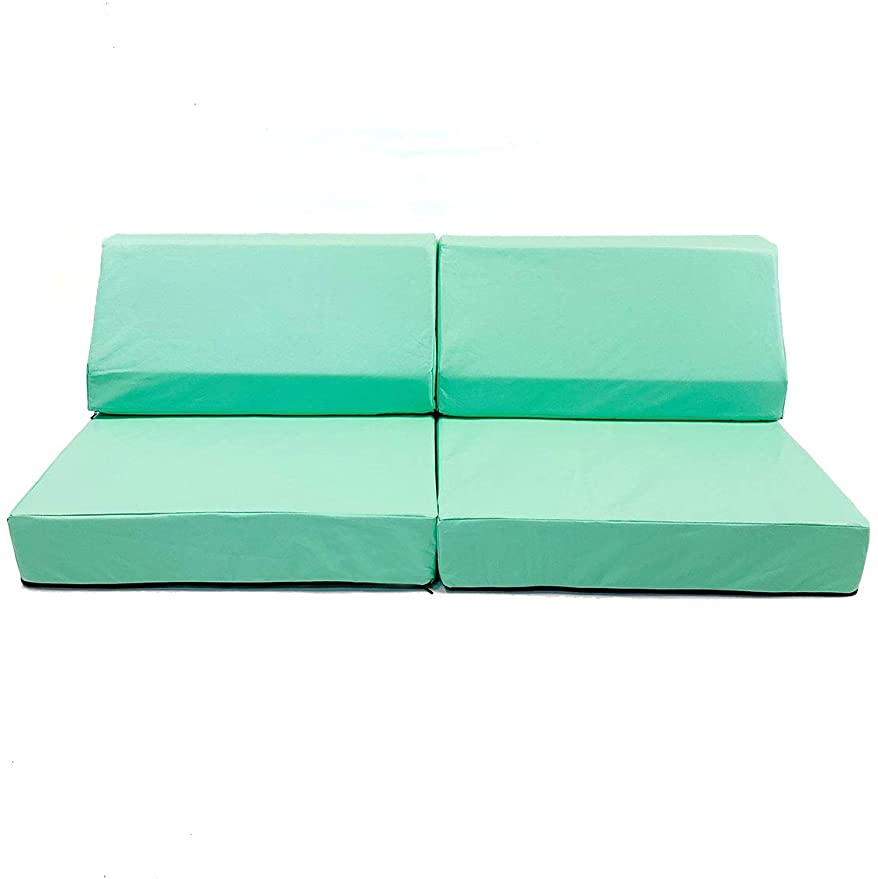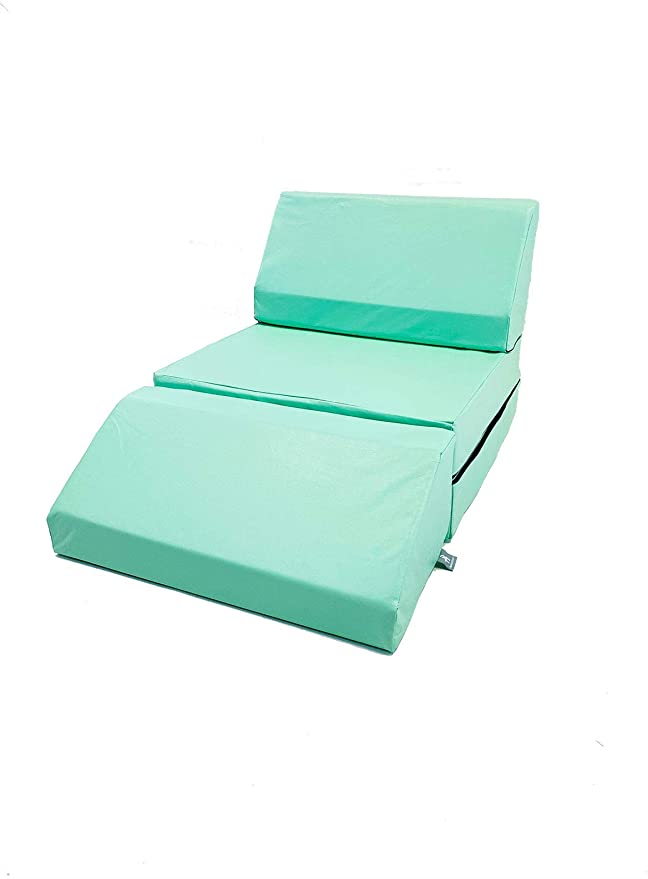 Foamnasium Blocksy Mini, Mint — $151.20
With this type of furniture, the possibilities are endless. Hopefully more companies, seeing the success of the Nugget couch, will start to manufacture their own versions as well.
A Gravity Blanket (Or Cheaper Alternative) Can Dispel Anxiety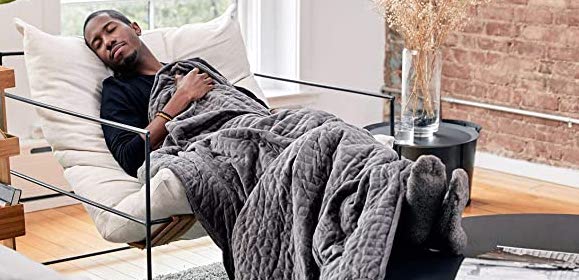 In looking over the products we have covered at We Know Products in the past year, it came as a surprise when we realized we had not yet written about Gravity Blankets. Given the year we all just had in 2020, everyone could have used a Gravity Blanket. Luckily, it is never too late to get yourself one of these anxiolytic comforters—it is not as if 2021 is not going to be stress-inducing too.
Gravity is actually a brand name of a particular weighted blanket that became a minor internet hit about half a decade ago. Nowadays, there are many weighted blankets to choose from, with varying weights, sizes and prices. Still, there is a reason why the term Gravity Blanket is well on its way to becoming genericized: the level of comfort offered is all-encompassing.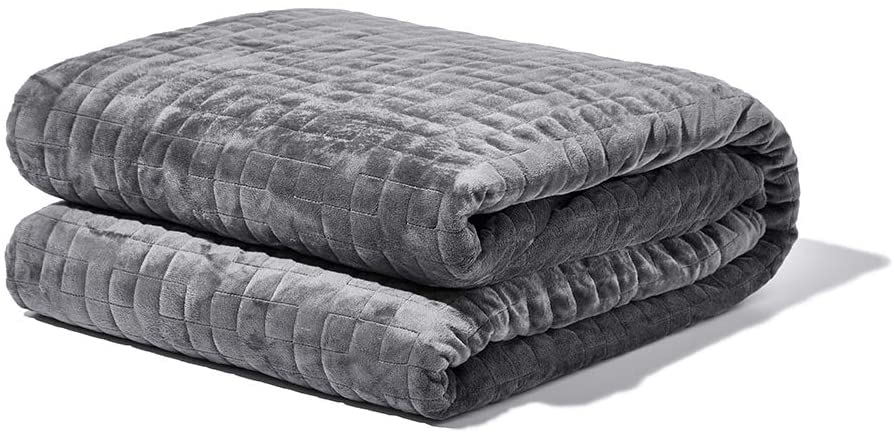 Gravity Blanket: The Weighted Blanket for Sleep — $189
The Gravity Blanket now comes in four weights: 15, 20, 25, and 35 lbs. The company says it recommends getting one closest to 10% of your body weight, though I am not sure if that is still the case now that there is a 35 lb. offering. But if this is your first experience with weighted blankets, that is a good heuristic to start with. It is very possible to get one that is too big for you; instead of feeling relaxed you just end up feeling squished.
You also don't want to be squished by the price. Now that there are competing weighted blankets on the market, there may be value in products that don't cost nearly $200. That is the idea behind the Luna, who sells a 12 lb. weighted blanket for just $60. (They also have a 5 lb. one for kids that is just $40).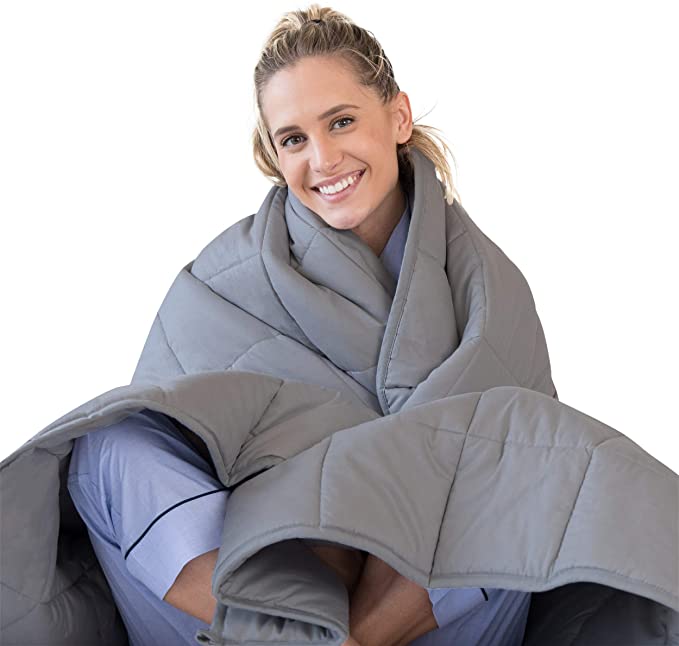 Luna Adult Weighted Blanket -12 Lbs – 48×72 – Twin / Full Size Bed — $59.99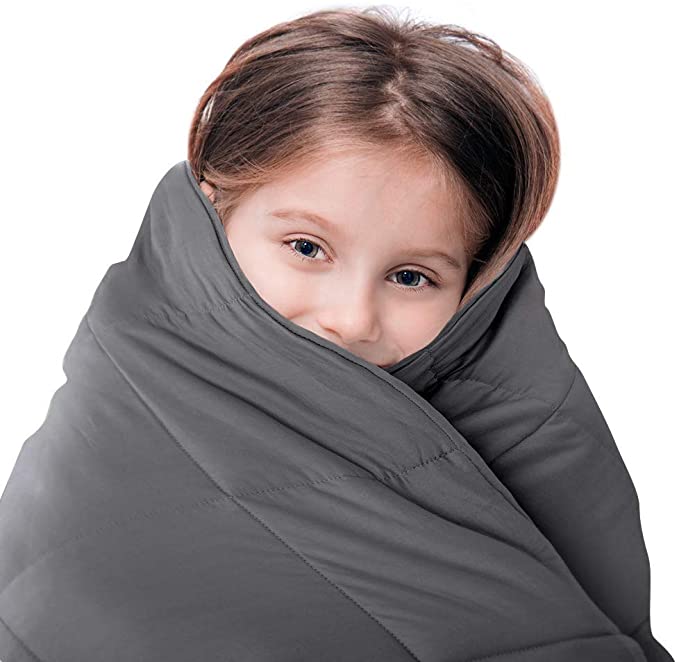 Luna Kids Weighted Blanket – 5 Lbs – 36×48 – Child Size Bed – 100% Oeko-Tex Cooling Cotton & Glass Beads — $39.99
Gravity Blankets were originally marketed especially toward people with autism, but anyone stands to benefit from their ingenious design, including normal kids. Who among us couldn't benefit from a little anxiety relief?
Can Vitamin D Prevent COVID?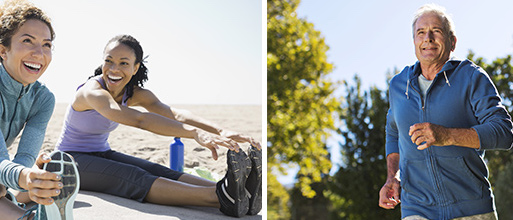 Since the start of the pandemic, people have been trying to figure out why COVID-19 can be deadly to some while manifesting as nothing worse than a common cold in others. One variable that has been isolated is Vitamin D.
Vitamin D has long been known to be an important factor in immune health, so it makes sense that it could help combat a virus that preys on weak immune systems. Several studies have shown that those hospitalized with severe COVID symptoms are much likelier to have Vitamin D deficiencies than their asymptomatic counterparts. Unfortunately, about 40% of Americans do not get enough Vitamin D on a daily basis. To make matters worse, it is harder to get the necessary amount of Vitamin D while being locked up indoors and removed from natural sunlight.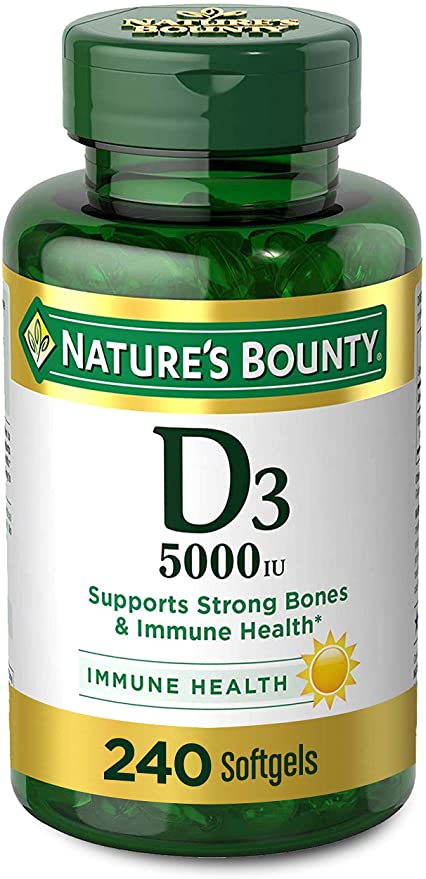 Vitamin D3 by Nature's Bounty for Immune Support. Vitamin D Provides Immune Support and Promotes Healthy Bones. 125 mcg (5000iu), 240 Softgels — $17.42
Right now, your best option is probably to take Vitamin D supplements. As former U.S. Surgeon General Richard Carmona recently put it:
"Identifying and eradicating vitamin D deficiency with early and aggressive supplementation in COVID-19 has the potential to save thousands of lives and should be one of our highest public health priorities."
After a year of research, the body of evidence supporting the claim the supplementation of Vitamin D can ward off COVID continues to grow. Luckily, with a prophylactic measure like this, you do not need to wait for a doctor's prescription. You can go out right now and get your own Vitamin D supplements to take each morning. At the very least, you know it will improve your immune health.