Bye Bye Emery: Glass Nail Files Are The Way To Go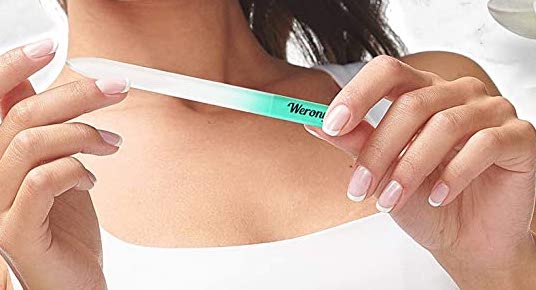 What is it with filing your nails that always makes the process so utterly disappointing? Does it really have to be so torturous?
Turns out, it doesn't. A few months ago, I purchased a glass nail file off Amazon. Classy, right? Right, but I really was curious whether it'd even work. And oh, it worked alright. It worked absolute wonders. I've never before in my life had a more fulfilling nail filing experience. My nails have never felt so healthy and smooth.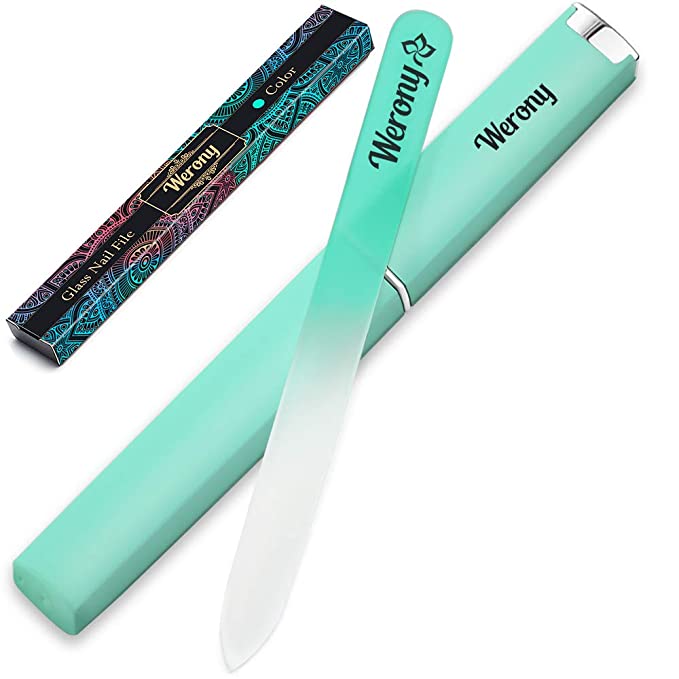 Nail File – Glass Nail File with Case – Premium Fingernail Files for Professional Manicure Nail Care – Crystal Nail File – Nail Files for Natural Nails — $6.95
After making this astonishing glass nail file discovery, I've come to the conclusion that we've all been seriously punk'd. I don't know when the emery board industry started, but somewhere along the line we started using sandpaper on a stick to pulverize our nails into sheer annihilation. Doubtless some marketing professional branded it "filing our nails." But at what cost? The utter existence of our nails? Thanks, but no thanks. It is time for someone to stand up to Big Emery. Trust me, once you go glass, you'll never go back.
Glass nail files are designed with less grit, making them more gentle against your nail. You will, avoid all the damage that emery boards can cause and finally get silky smooth nails. The glass doesn't wear and tear like an emery board, and it is much easier to wash and sanitize, limiting the spread of any nail fungal diseases and, better yet, COVID-19. So, it only makes sense for us all to be using them, especially nail salons (*cough cough*).
The glass nail file I got on Amazon cost a mere $7, so there is absolutely no excuse, ladies. It is high time to live like a queen, and nothing says "queen" more than a glass nail file in a case: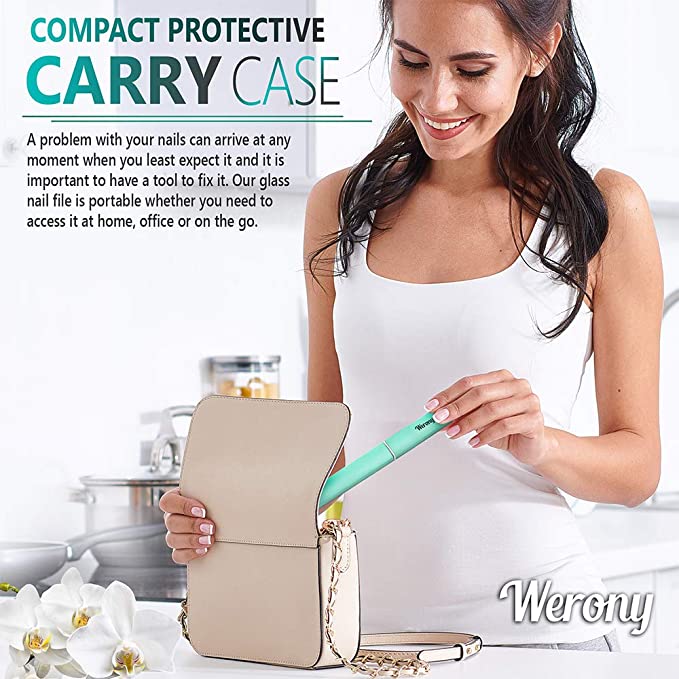 Relieve That Suffocating Feeling With Mask Brackets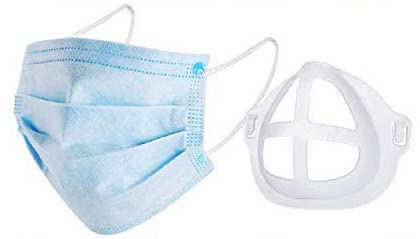 2020 came and went, but COVID-19 decided to stay. Surprise! It's not a hoax. It's as real as the day is long, and no bogus conspiracy theory out there is going to change that. As we grieve the loss of life and begin to accept the sheer uncertainty of what is to come, we must also accept and uphold our newfound civic responsibilities. So, for the love of all things good and holy, practice social distancing, wash your hands, and wear your mask. 
It's as simple as that. Then again, there's nothing in this world so simple that it can't be complicated by human stupidity. Don't get me wrong, wearing a mask sometimes is hard, especially for extended periods of time or when you're trying to pump some iron at the gym. Wearing a mask can also trigger a sense of claustrophobia or anxiety in some people. However, wearing a mask does not prevent you from breathing, and it certainly does not infringe upon your constitutional rights. Perspective aside, it can still be a colossal pain. Which is exactly what must have been going on in the mind of whatever fed-up genius crafted the idea of a mask bracket.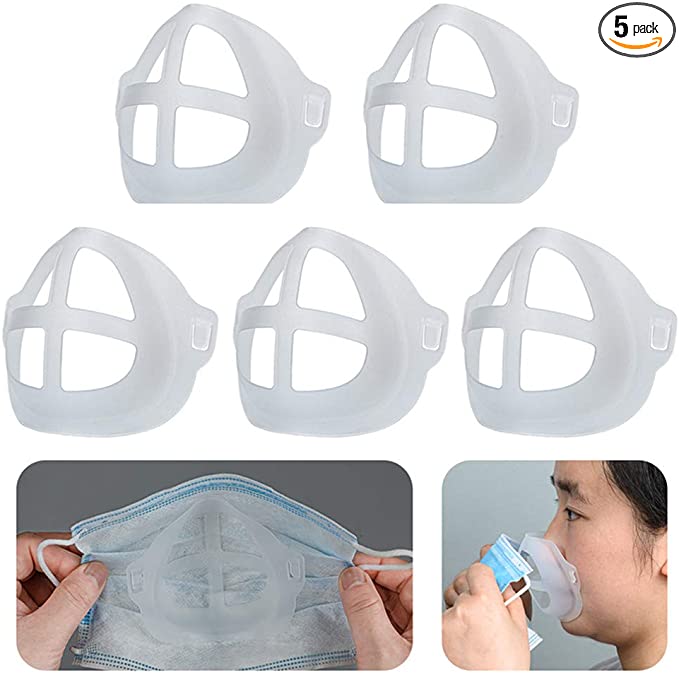 Cool Protection Stand – 3D Mask Bracket – Face Mask Inner Support Frame – Plastic Bracket – More Space for Comfortable Breathing Protect Lipstick Washable Reusable — $9.99
Mask brackets look like mini human muzzles that you place under your mask to help you breathe. They create more space around your mouth, eliminating that suffocating feeling. This extra space also protects your skin from irritation, prevents your glasses from fogging up, and most importantly, ladies, prevents your makeup from rubbing off and staining your mask. As if all that wasn't enough, these bad boys are extremely affordable and washable, so only one purchase is necessary. What more could we ask for during this "mask-on" phase of our lives?
The Cool Protection Stand – 3D Mask Bracket is a 5-pack of 3D mask brackets that I bought off Amazon for just $7, but there are plenty others to choose from. Mask brackets are made from harmless, non-toxic, food-grade silicone material, making it not only convenient but soft, comfortable, and non-irritating to the skin.
I originally made this purchase to help while I was working out at the gym, but I've used it in a fair share of other situations as well. Needless to say, it works.
I do want to note that how well it fits will depend on what type of mask you have. Most of the brackets I've seen can either be attached to the strap of your mask or attached to the inside with double-sided tape. If you decide to permanently attach the bracket to your mask, then simply just wash them together. Wearing a mask has never been easier.
How To Keep Your Head Warm In These Freezing Temps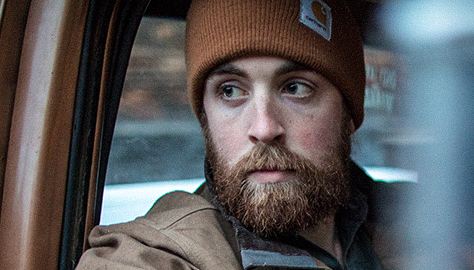 The groundhog wasn't messing around. When Punxsutawney Phil forecasted six more weeks of winter, he obviously meant it. Right now, it is cold outside. A run-of-the-mill ski cap simply isn't going to cut it. You need something more heavy duty.
The best option, bar none, is the one made by Carhartt. Given the Michigan-based company's reputation for durability, this should be no surprise. (In the Netflix show "Luke Cage," the title character's Carhartt hoodie was literally bulletproof.) Having lived in Boston for a while, I've owned my fair share of winter hats. Every single one has paled in comparison to Carhatt's standard knit cuffed beanie, which you can get on Amazon for under $20.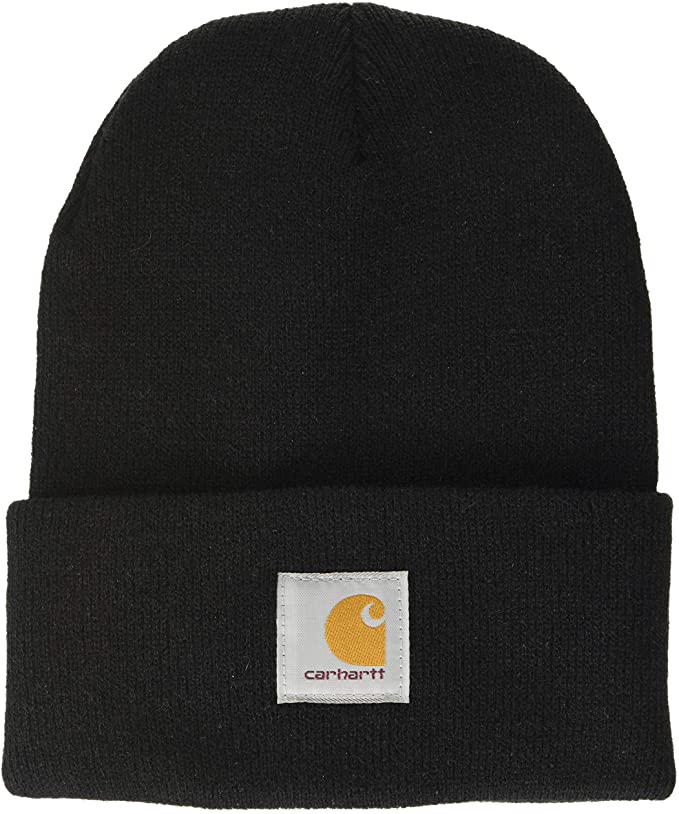 Carhartt Men's Knit Cuffed Beanie — $16.99
Not only is this beanie incredibly warm, but it is also incredibly soft. Sometime I will come inside from the elements and forget to take it off; that's how nice it feels atop my head.
I'm obviously not the only one to rave about this hat. It has almost 90,000 reviews on Amazon, for a composite 4.8 rating. Although a lot of reviews on Amazon may be fake, you simply can't pay for that kind of response.
My Carhartt hat is black, but as you can see on the Amazon page, they sell it in over two dozen colors. I have no reason to doubt that each and every option is just as cozy as the one before.
Here Is A Clear Backpack Americans Can Be Proud Of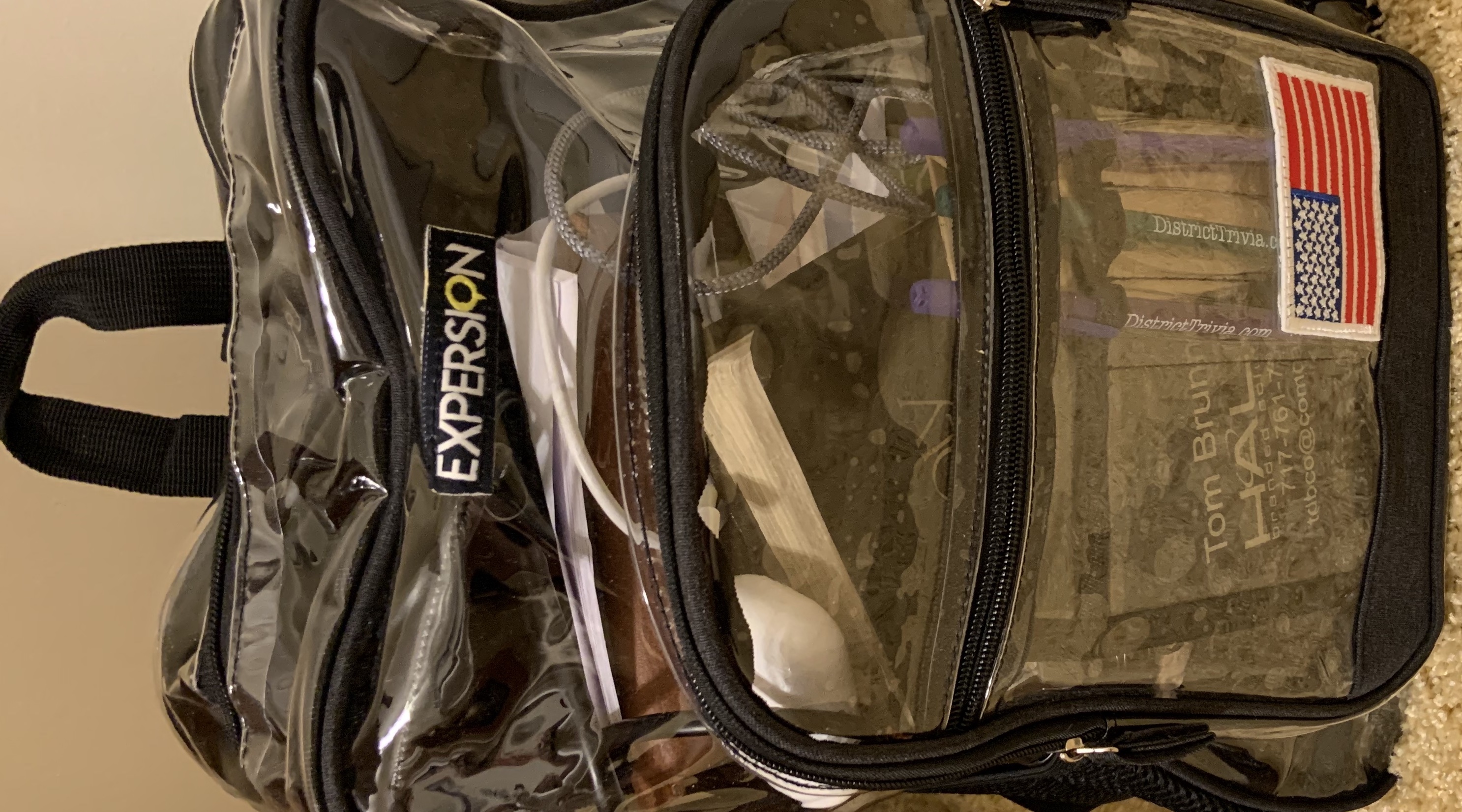 The best laid plans of mice and men…
I bought this backpack months ago, since my son's school mandated last year that all backpacks have to be see-through. The policy change was made rather abruptly, and all the parents ended up using shoddy bags that one parent bought for everyone in bulk.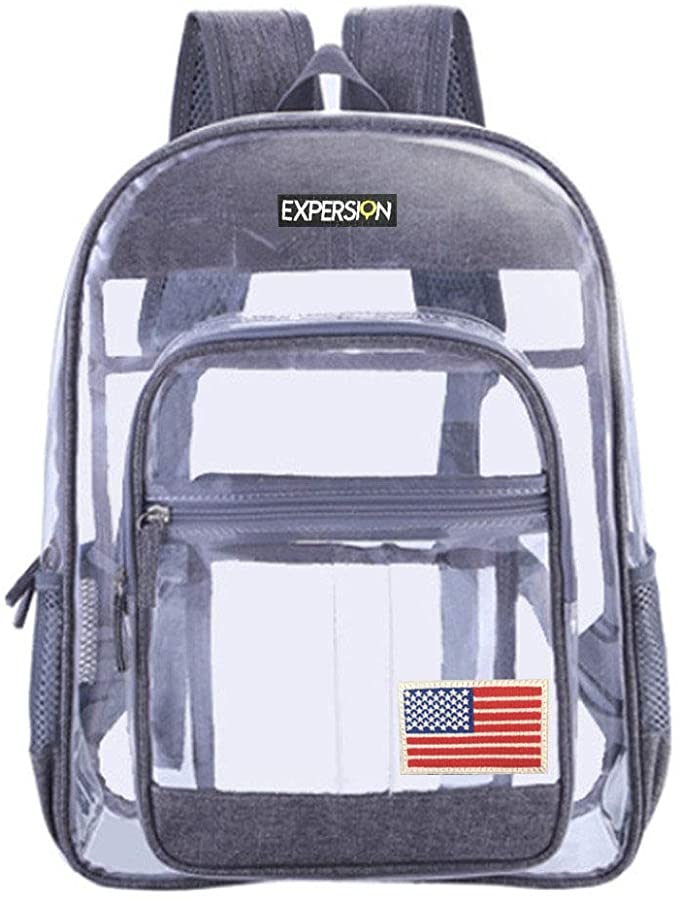 Expersion clear backpacks can be bought on Amazon or on Walmart.
This year, I vowed to make it up to my son by getting him a backpack he could be proud of. He loves everything America, so an American Flag backpack was a no-brainer. I liked the sound of the brand name Expersion, so I rolled the dice with this one. I was very excited for my son to be the most patriotic kid in school, and so was he. And then COVID happened.
My son has yet to physically go back to school, and as a result the backpack has gone largely unused. However, my entire family was blessed enough to take a trip to our cabin recently, and I used the backpack to pack my son's schoolwork to take with us. The backpack was surprisingly spacious. It has THREE pockets, each pocket bigger than it looks, and the pen holders were very useful for carrying pens which otherwise would have been shoved in our pockets are forgotten altogether. The backpack was very sturdy, as it held up over a very bumpy car ride. The best part of all? The material is so easy to clean and sanitized, something we have become very conscious of since COVID hit. It pulled all that off, and with the American flag patch, it pulled it off in style. I highly recommend, and I look forward to further use.