Book Review: Charles I, The Last Emperor
The world is lacking in good leadership. The case could be made that this has always been true, that power corrupts, and that to rule over one's fellow man is unnatural. A recent book about the last Austro-Hungarian emperor, titled "Blessed Charles of Austria: A Holy Emperor and His Legacy," does not make that case. In fact, it is a hopeful book, showing that it is possible to act upright in the face of human weakness and treachery. In detailing the life of Charles I of Austria, the author explores the traits that, even in a particularly fallen age, can make one worthy of veneration.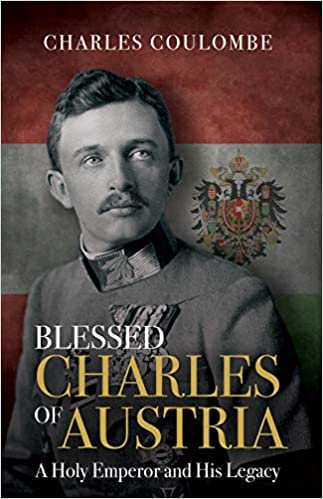 Blessed Charles of Austria: A Holy Emperor and His Legacy by Charles A. Coulombe — $27.95
Who was Blessed Charles, or "Blessed Karl" as he is more commonly known in the Catholic world? He was a monarch, yes, and obviously a pious one for him to be well on his way to sainthood. But he was also a family man, and, stranger yet, a humanitarian and a multiculturalist. That is definitely not what you would expect out of a German-speaking ruler in the first half of the 20th century.
One of the great successes of this book is to remind readers, especially American readers, about what went on during World War I. More so now than ever, with Woodrow Wilson having been "canceled," there is not a simple heuristic to understanding "the war to end all wars." The various nationalistic feuds and ideologies conflicting on the European continent in the first World War are not as easily simplified as the tagline of the sequel: "Nazis = bad."
If Americans remember anything from history class about WWI, it is that it was sparked by the assassination of Archduke Franz Ferdinand in Sarajevo in 1914. But what happened then, especially in the three years before President Wilson reneged on his campaign boast that he "kept us out of war"? It turns out that Emperor Charles (who only became heir to Austria-Hungary after his uncle Franz Ferdinand's death) was trying desperately to end the hostilities. He found his counterparts unwilling to listen.
Charles I's attempts to deescalate the world stage were ultimately so unsuccessful, that politicians in his own lands seized the opportunity to send him and his family into exile. The Habsburgs became personae non gratae in the years to follow, with the Nazi and Communist successor governments leading propaganda efforts to paint the former emperor as a traitor to his people. It is only in recent years, specifically after his beatification by Pope John Paul II in 2004, that the legacy and reputation of "The Peace Emperor" has recovered around the world.
This is to be praised, and it shows the power of goodness and truth. If coordinated totalitarian attacks cannot suppress the memory of a great world leader a hundred years after his death, then perhaps falsehood and deception do not always win out. Reading "Blessed Charles of Austria: A Holy Emperor and His Legacy" is not only a lesson in history but also a lesson in faith. At the book's conclusion, Coulombe details the status of the potential saint's candidacy, and takes a look at his cause around the world. In addition to many groups in areas formally under the Habsburg crown, a particular devotion to Blessed Karl has sprung up in the United States. Why is this? It just may be that people yearn for strong moral leadership, and for a government in which public policy matches up with so-called private piety.
Why Did Will Smith Slap Chris Rock?
On Sunday, March 27, 2022, the 94th Academy Awards took place in Los Angeles. Everybody knows this, despite approximately zero people seeing any of the films nominated for Best Picture. The winner of that Oscar, CODA, was released on Apple TV+. Until learning about this movie Monday morning, I didn't even know Apple made movies. I do not think I am alone in being surprised that their content offering goes beyond the beloved Ted Lasso.
The reason everyone knows about this year's Oscars of course has nothing to do with the films themselves. Instead it was the "slap heard 'round the world," when Will Smith rose from his seat and hit Chris Rock onstage in response to a joke. This moment has been dissected every which way, with viewers analyzing Japanese and Australian broadcasts like the Zapruder film, and partisans coming out of the social media woodwork to defend both Smith and Rock. Setting aside some truthers' insistence that the whole incident was staged, the main question seems to be: "What would prompt Will Smith, widely considered one of the most likable actors in Hollywood, to do such a thing?"
There are a wide range of theories here, ranging from Smith having internalized the protective nature of his character in King Richard to a long-standing beef between Smith and Rock that dates back several award ceremonies. But no matter where you begin, all roads eventually lead to Will Smith's relationship with his wife. Though most reporting on their marriage and its resulting "entanglements" has come from Jada's side of the story, there is one primary source from which we can try and decode the source of Will Smith's anger.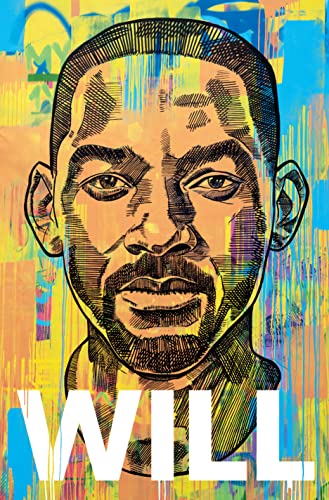 That would be his 2021 memoir, titled Will, co-written with Mark Manson, the bestselling author of The Subtle Art of Not Giving a F*ck. In the book, Will Smith dives deep into his family and its sometimes very public problems. Will Smith will probably never come out and admit that he sublimated his anger at his wife and took it out on Chris Rock. But reading about their struggles in his own words may be our only key to deciphering whatever aspect of his psychology that prompted him to lash out in front of millions of viewers.
Why do you think Will Smith slapped Chris Rock? Let us know in the comments!
Review: 'Klara and the Sun' Is A Book With Moxie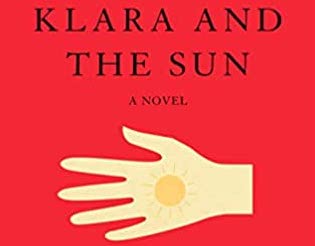 In 2020, a company introduced Moxie, a dystopian "social support robot" designed to help kids learn human interaction. As we wrote at the time, this super creepy product resembles something out of a Black Mirror episode. In a day and age in which children are forced to wear masks when they interact with their peers, what Moxie offers is in some ways more social than what is available in actual social settings. This may be a selling point for Embodied, the company that makes Moxie, but it certainly does not inspire confidence in the direction our once great society is heading. 
I have no idea if Kazuo Ishiguro, the Nobel Prize-winning author who wrote Klara and the Sun knew specifically about Moxie when he was coming up with his latest book. Presumably he researched similar "advancements" in child development technology enough to know that such products are on the horizon. The result is a touching, nuanced depiction of what "life" would be like for a social support robot, and what that means for the human world that welcomes it.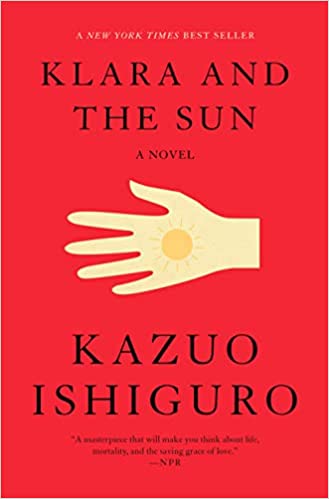 The titular Klara in Klara and the Sun is the story's protagonist, an "Artificial Friend" or "AF," and the story is told from her first-person perspective. From the get-go Ishiguro puts the reader in her shoes, establishing a world in which few things are truly certain. The AF's in the book are programmed with an artificial intelligence, but their core function is comforting and supporting the growth of a human child. There are certain things we take for granted that are completely unknown to Klara, and the first few chapters are critical in helping us understand the way Klara "thinks." As soon as that perspective is fortified, Ishiguro proceeds with the main story. 
After days of waiting in the store for her lucky day, Klara is purchased by the mother of a sick girl to be her artificial companion. Turns out this is a more difficult assignment than that given most AF's, and the reader comes to question what exactly are Klara's responsibilities—if any—as a robot to aid in her convalescence. She certainly goes above and beyond what the girl's parents expect of her, which, as it turns out in a major twist, is actually quite a lot.
It is hard to discuss the themes of Klara and the Sun without including spoilers, since it is such a simple tale whose enjoyment comes from the gradual understanding of the world Ishiguro is painting. It is not quite the world we live in, or at least not yet, but our world is certainly recognizable in it. The adults in the novel make several decisions that would be controversial but nowhere near unthinkable if presented as options today. After reading Klara and the Sun, one can only wonder: Is this where we are heading? And if so, how do we prepare?
The most impressive thing about this short novel is that the author manages to be neither optimistic nor pessimistic about the situation detailed. When I first read the description, Luddite that I am, I was prepared to hate Klara and hope for characters to start smashing the AF's before Skynet takes over. If you come to the book from this viewpoint, I don't expect you to necessarily change your mind about the inherent value of Artificial Friends. But similar to watching the HBO series Westworld, you might come away with more sympathy for the robots than expected. Most importantly, you may realize that there are certain things that are obvious to a nascent species of intelligence that humankind seems to have forgotten along the way. 
Klara and the Sun is certainly a book written for its time, and in future years may be viewed as downright prescient. If the implications of products like Moxie interests you, then I definitely recommend it. I have not read Remains of the Day or Never Let Me Go, the Ishiguro novels that are regarded as classics, but I enjoyed this enough that I certainly will.
Book Review: 'The Man Who Invented Christmas'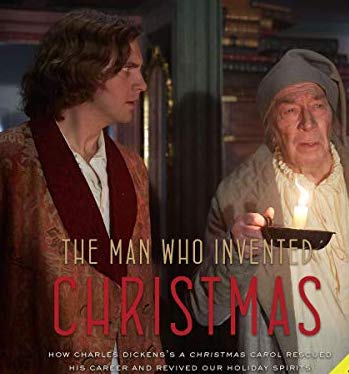 Last December 24, we published a list of the best books to read on Christmas Eve. First on the list, to the surprise of no one, was Charles Dickens' A Christmas Carol. Just like certain adaptations (namely Scrooged and The Muppet Christmas Carol) are must-watches every holiday season, the novella makes for joyous reading and re-reading by the fire. 
This year, I'd like to add to the list the fascinating story of how A Christmas Carol came to be in the first place. Les Standiford's The Man Who Invented Christmas, which inspired a little-seen 2017 film of the same title, is certain to get you in the Christmas spirit.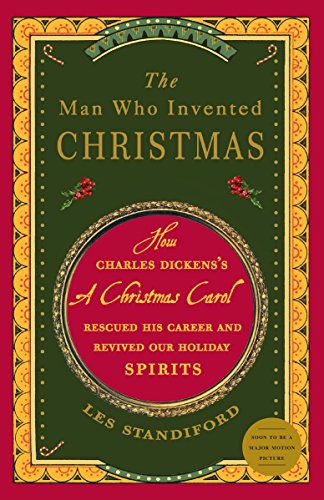 The Man Who Invented Christmas: How Charles Dickens's A Christmas Carol Rescued His Career and Revived Our Holiday Spirits — $12.59 Paperback, $29.95 Hardcover
The main reason A Christmas Carol has become a timeless classic is its optimistic view of human nature. Even Ebeneezer Scrooge, the tight-fisted old miser who hates everything, can change and in doing so come to see the value of virtues like charity and good will toward all mankind. Look around you in the real world and you will find unspeakable cruelty and indifference, but there is a magic surrounding Christmastime that offers hope for a kinder, gentler society.
In a sense, The Man Who Invented Christmas is similarly inspiring. The provocative title (which the author admits he does not claim to be entirely true) is meant to credit Charles Dickens with the revival of holiday traditions, specifically with the merrymaking described in the scene of Mr. Fezziwig's party. Before the publication of A Christmas Carol, the Feast of the Nativity had become a relatively minor holiday in England. This was due to the influence of the priggish Puritans, whose role in society was outsized even after Oliver Cromwell's reign of terror. After the Protestant Reformation, the new sects attempted to recreate their own version of Christianity shorn of 17 centuries of tradition. Since the Bible only mentions the first Christmas and does not feature an annual gift exchange of the apostles during the dark of winter, celebrating the holy day was criminalized.
Even if things were bleak, England was full of people yearning for tradition. This longing is what Charles Dickens capitalized on when he was in dire need of cash and quickly wrote A Christmas Carol in 1843 over his publishers' objections. His celebration of life and of humanity appealed directly to those who knew there was something special about the time of year set aside to recognize the incarnation of the savior but did not feel they had any way to challenge the prevailing culture of the time.
In telling this story, The Man Who Invented Christmas is especially relevant to our current era. In 2021, we have the opposite problem of those in Victorian England. Christmas isn't banned—it is everywhere. For a quarter of the year, we are bombarded with Christmas ads. On our secular calendar, we have added Christmas-related feast days that replace worship of Christ with devotion to Mammon: Not only Black Friday, but also Cyber Monday and apparently Green Monday too. The Advent calendar, invented in the 1800s to teach children about the liturgical lead-up to the Nativity, has become commercialized beyond recognition. 
What we need is a modern-day Dickens not to "invent" Christmas but to restore it. It may be cliché to complain that the true meaning of Christmas has become lost in the hubbub of the shopping season, but that does not make the concern any less valid. Not when we live in a very sick age in which the most admired virtue is the ability to make a lot of money so that we can buy more things. Many people feel intrinsically that something is amiss, but few have the cultural capital to do something about it. This is where The Man Who Invented Christmas provides hope. The "true meaning of Christmas" has been stifled by society's elites before only to be rescued by a talented storyteller. What we need is for it to happen again. What we need is a Christmas miracle.