LifeStraw's Enduring Popularity Is Proof It Can Save Your Life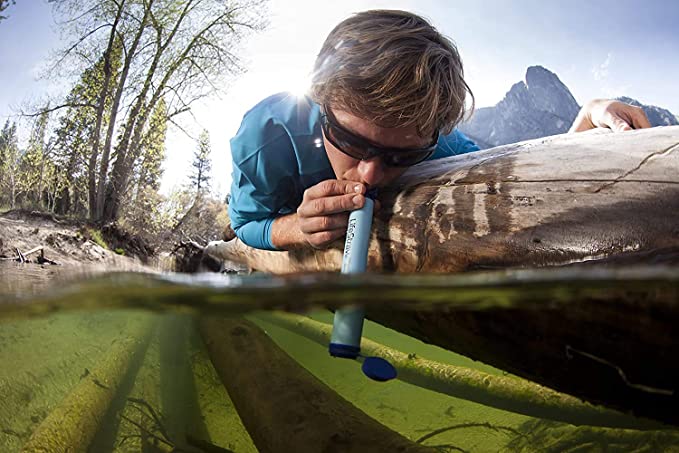 When you've spent as many years as I have researching Amazon products, you come to understand which popular items are actually high quality. I have seen plenty of fads in my time: products that shoot up to #1 based on a viral video or media mention, only to falter as buyers realize their lack of durability. And then I see the products that hold at #1, year in and year out, throughout various Prime Days, Cyber Mondays, and the rest of the shopping year. The Instant Pot is the best example of the latter. But the LifeStraw should also be counted among Amazon's superior bestsellers.
The LifeStraw has been the #1 Best Seller in the category of "Camping & Hiking Water Filters" for as long as I can remember. That is a plum spot to be in, considering that such a water filter is an absolute necessity for any person who enjoys outdoor recreation. As the name implies, it is a straw that can actually save your life.

LifeStraw Personal Water Filter for Hiking, Camping, Travel, and Emergency Preparedness — $29.95
When you are relying on a product to play such an important role, you do not want to place your trust in some up-and-coming operation. Newer brands might get away with selling things like tech accessories, relying on lower prices to attract customers. But in a literal life-or-death situation, you need to go with a company with a verified track record of success.
Because LifeStraw has been around for a while now, it is possible to forget just how revolutionary the concept was. For years, hikers and campers had to bring their own water supply, knowing they could not risk whatever bacteria or other pathogens might be in the local water source. Eventually, companies like Nalgene came along with water-purifying bottles. You could then collect water from the stream or river, and then wait as the harmful elements were filtered out. This was a big improvement, but it still was a hassle, especially if you did not plan ahead.
The LifeStraw filter took the purifying process to the next level. Instead of having to pass water through a screw-on top and wait for it to become drinkable, LifeStraw made it possible to drink the water straight from the source. It acts as a straw for consuming the liquid in any of body of water found throughout nature.
How is this possible? How can you really trust that you can stick a LifeStraw in a brook and suck it out without consequences? The technology is brilliant, featuring a membrane microfilter with microscopic pores that removes 99.999999% of waterborne bacteria (including E. coli and salmonella), and 99.999% of waterborne parasites (including giardia and cryptosporidium), as well as microplastics. It can filter as much as 1,000 gallons before needing to be replaced. And replacement is a cinch—its standard price is $30 but is very frequently featured in Amazon discounts. As I write this, it is $9.99.
If you are an avid outdoorsman, odds are you already know about LifeStraw. If you are new to the endeavor, then here is some friendly advice for you: Do not set off for the mountains or woods without the LifeStraw in tow.
How To Pack Beer Cans In Your Golf Bag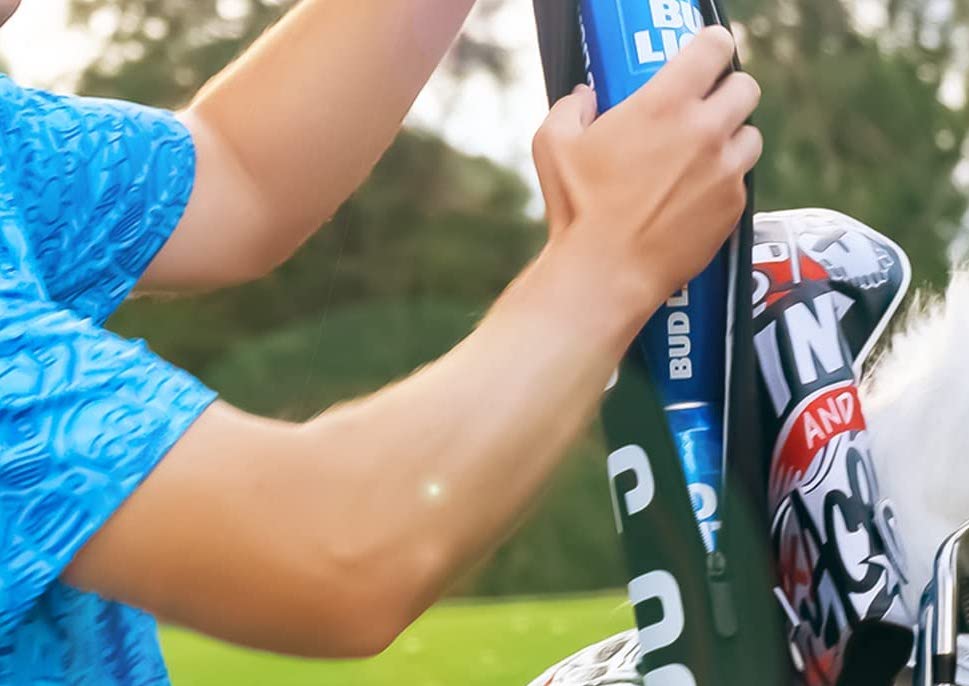 Today is an absolutely gorgeous day, and as I stare out my window this sunny spring morning, all I can think about is playing golf. The golf season is already well underway (unofficially kicked off by the Masters a few weeks back) but because of the vicissitudes of the weather where you live there is a chance you have not played a round yet. Don't worry: That will all change soon.
If you are a casual golfer like myself, the experience is as much about the social element as it is about getting a low score. It's about being outdoors with friends—drinking beers, smoking cigars. Amazon sellers obviously know this, which led to the introduction of an innovative and popular product in recent years, the beer cooler sleeve.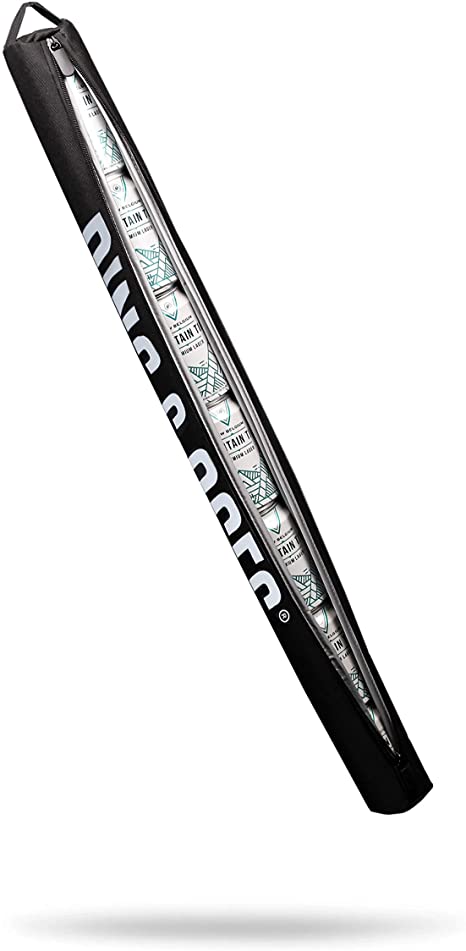 Pins & Aces Beer Sleeve 7-Can Insulated Cooler Sleeve – Stores Up to 7 Cans Discreetly In Your Golf Bag – Keeps Canned Beverages Cold While On The Golf Course – Fits In Most Golf Bags Styles & Types — $24.95
Depending on the rules and regulations where you golf, you might be able to pack a bunch of beers into your Yeti cooler and toss it on the back of your cart. Some courses have strict rules against this, however, forcing you to pay out the wazoo for beers from the cart girl, if you can even track her down that is!
Not wanting to get in trouble with authorities, people often just end up packing a beer or two in one of the compartments in their golf bag. But the cooler sleeve presents a better solution. It allows you to fit as many as seven beers in your golf bag, and will keep those beers chilled throughout the several hours of your round. The size of the sleeve allows it to slide neatly into the top of your bag, as if it were just another club.
Having the Pins & Aces beer sleeve may not improve your golf game (although a golf instructor did once tell me that to drink two beers before each round to golf my nerves and overthinking), but it is sure to improve your enjoyment.
The Best Sleds And Toboggans For Snowy Days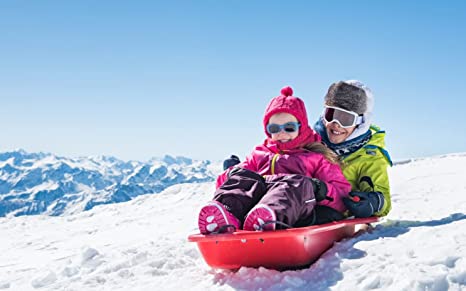 In the age of Zoom and the Orwellian concept of "distance learning," snow days are a thing of the past. When heavy snow comes, students can expect another day spent in front of the computer, as Frosty remain unconstructed outside. There are still weekends, however, so opportunities for winter fun are not altogether lost. Their infrequency does mean that kids need to make the most of them whenever possible. To make sure your child is prepared, your family must own a quality toboggan.
The Paricon disc sled is the classic model, and it guarantees the type of snow day fun your grandparents had by rocketing down hills on the lids of metal trash cans.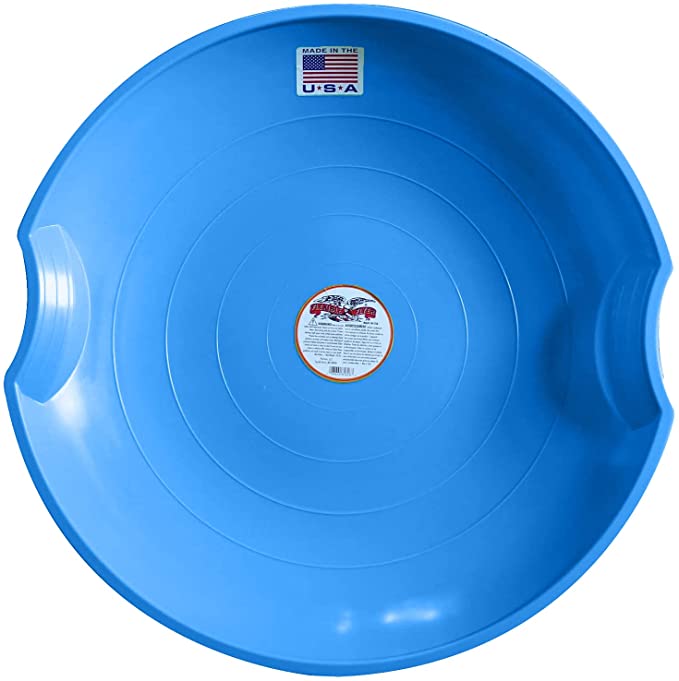 Paricon Flexible Flyer Round Disc Snow Sled Toboggan — $29.97
Looking for a sled that is a step above the saucer? Then this one by Avalanche Brands is for you. Although more expensive, it fits two people on it so it may actually save you money if you have more than one child. Keep in mind that because it features a rope and handles, you will be expected to do the manual labor of lugging its riders around the snow banks.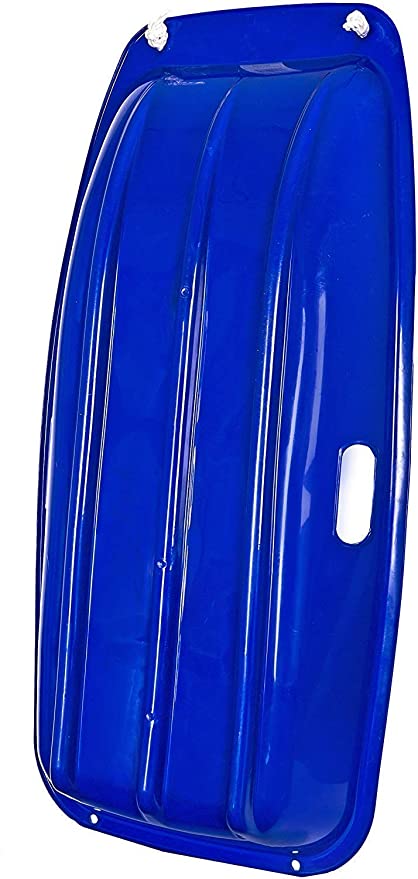 Avalanche Brands – Classic Downhill Toboggan Snow Sled Includes Pull Rope and Handles (35″) – Fit for 2 Riders — $39.99
Want your son and daughter to be the envy of everyone in the neighborhood? Then you should opt for the LIFECHOIC inflatable sleds. Perhaps not as reliable as the tried and true models above, they are guaranteed to catch the attention of all who see them. Before long your ears will be ringing with the presumptuous refrain, "I got next!"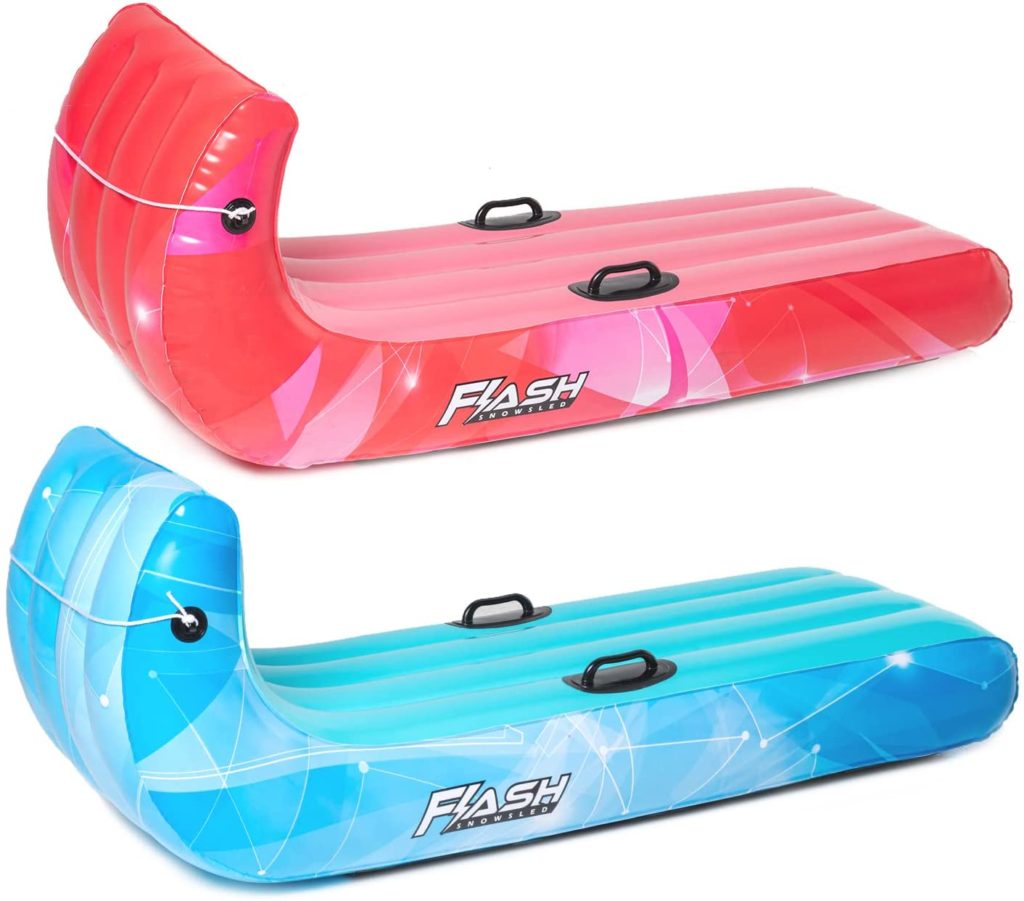 LIFECHOIC Snow Sled for Kids and Adults, Giant Inflatable Snow Tube 2 Pack, Heavy Duty with Reinforced Base, Side Handles and Rope, Winter Sledding Outdoor Play — $99.99
Clear Bags Are On Sale For Cyber Monday!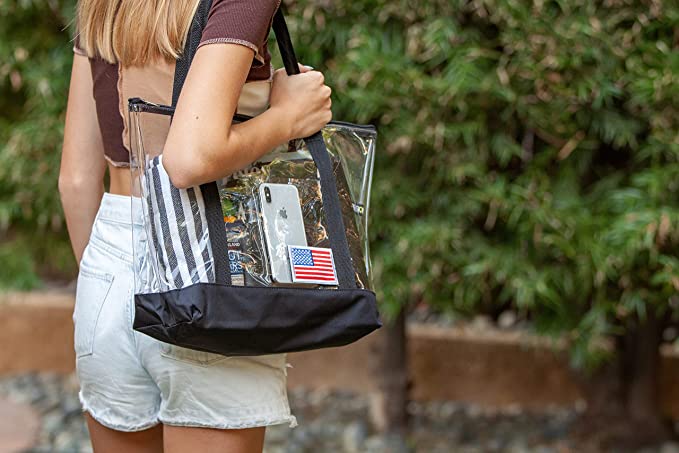 Happy shopping! Today is Cyber Monday, which means you are bound to come across a whole slew of deals across the web. This includes discounts on all of Expersion's clear bags—both the backpacks and the totes—on Amazon and Walmart.com.
Black Backpack on sale for $19.99: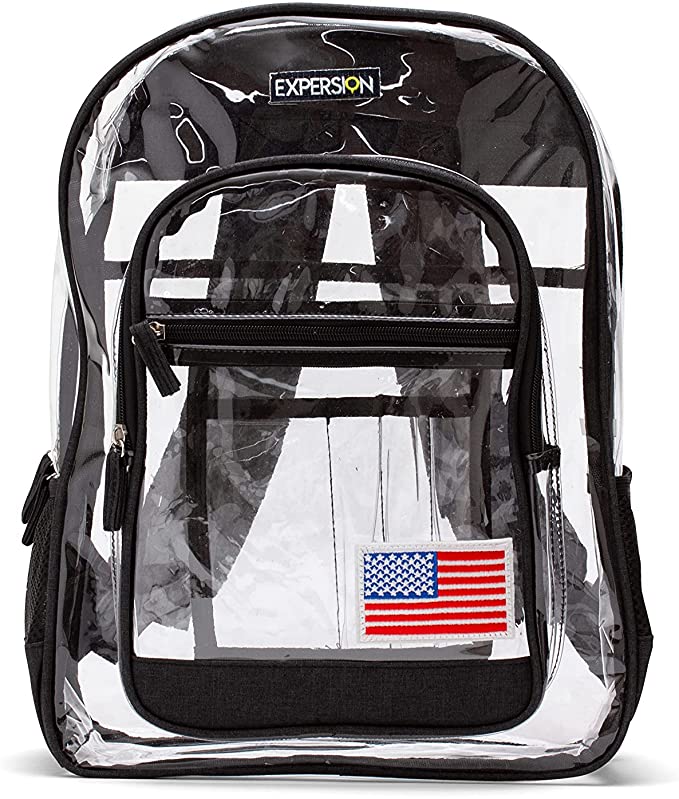 Buy on Amazon. Buy on Walmart.
Blue Backpack on sale for $19.99: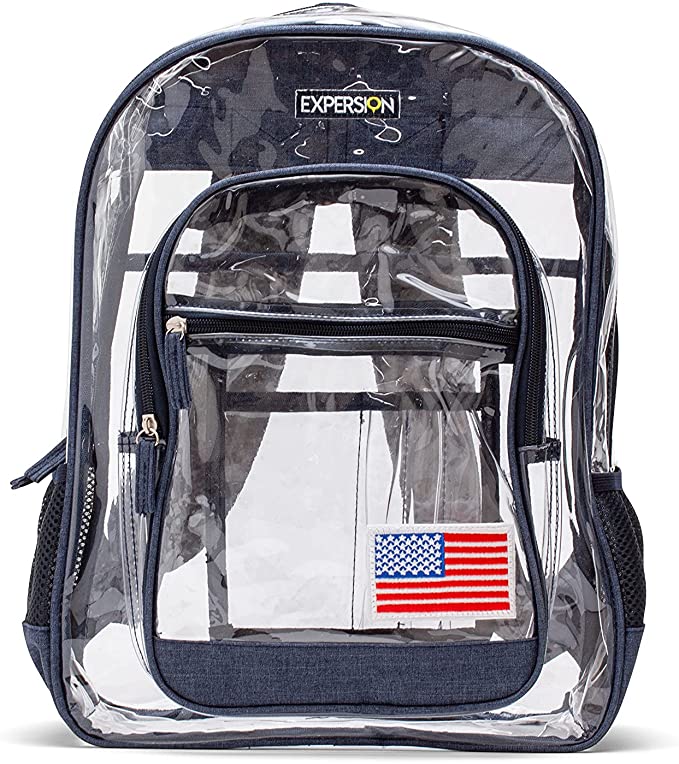 Buy on Amazon. Buy on Walmart.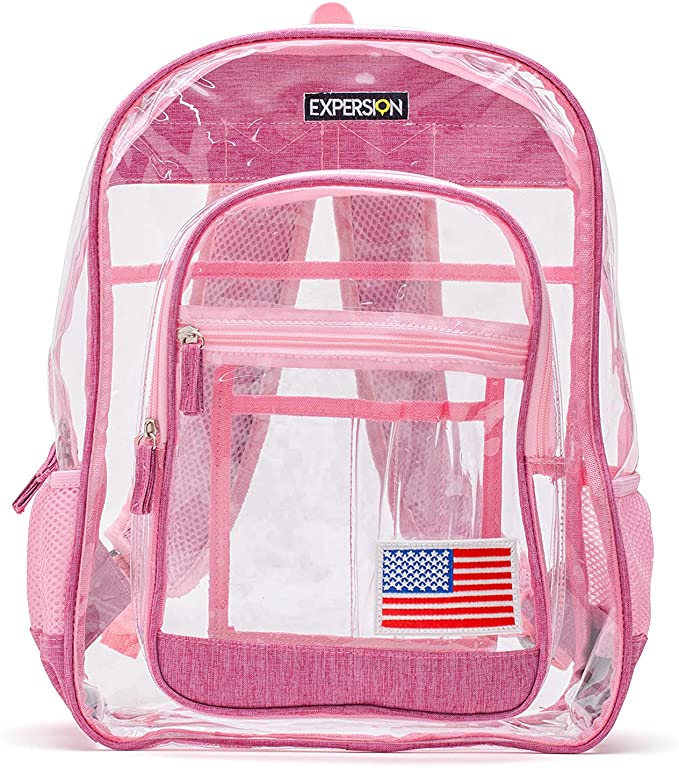 Buy on Amazon. Buy on Walmart.
Gray Backpack on sale for $20: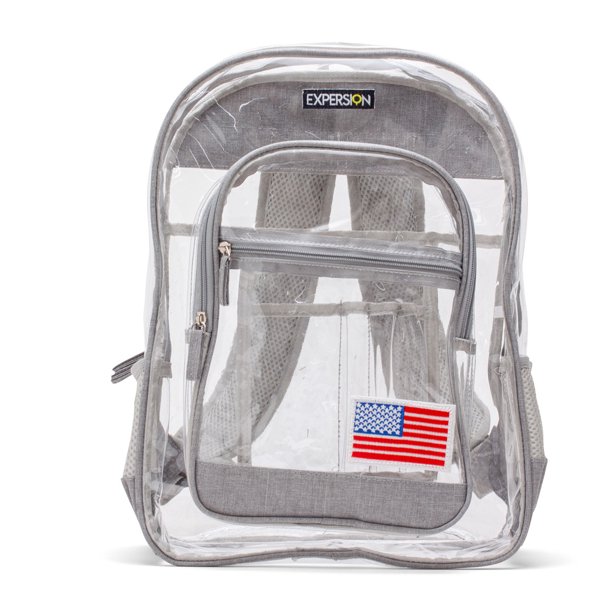 Black Tote Bag on sale for $10.99: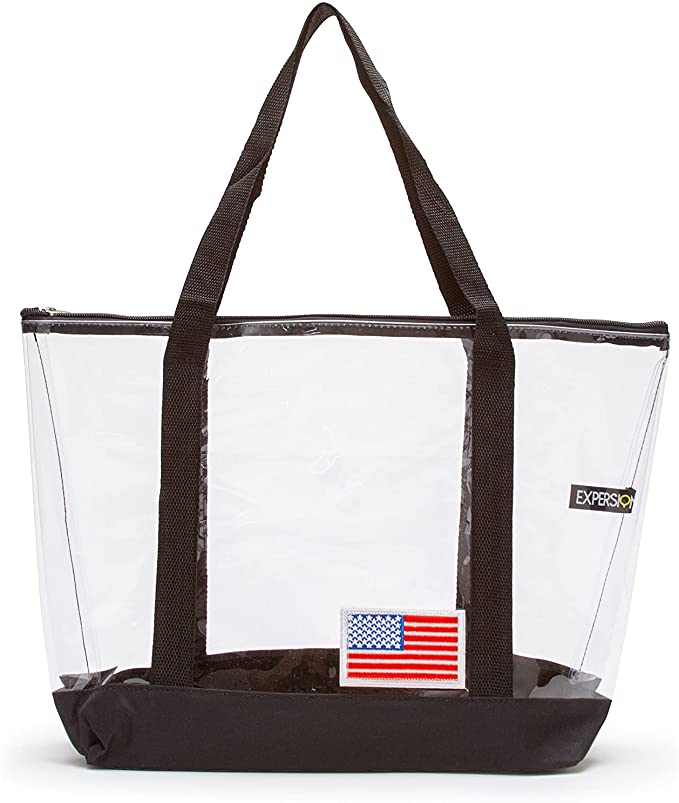 Buy on Amazon. Buy on Walmart.
Blue Tote Bag on sale for $10.99: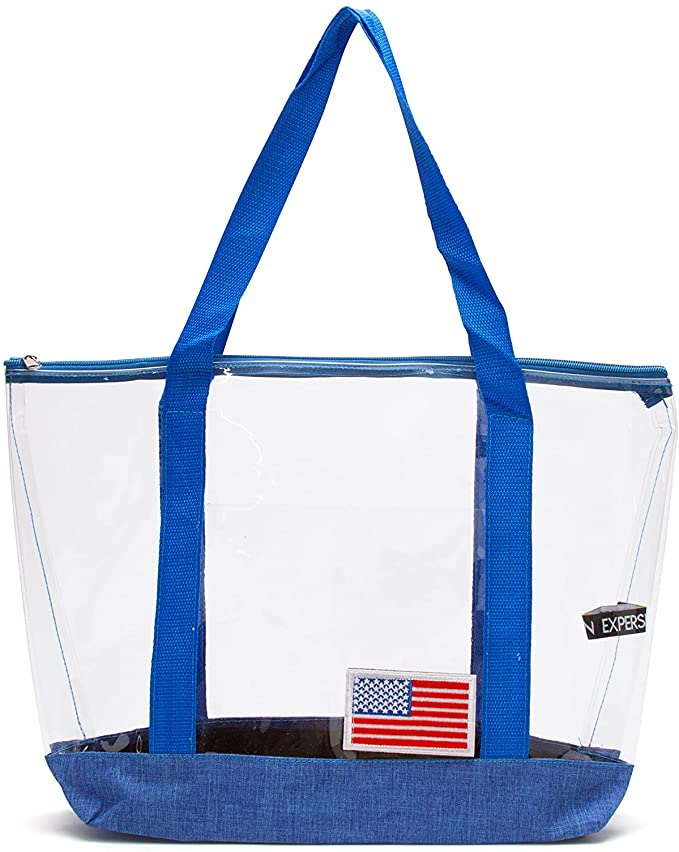 Buy on Amazon. Buy on Walmart.
Green Tote Bag on sale for $10.99: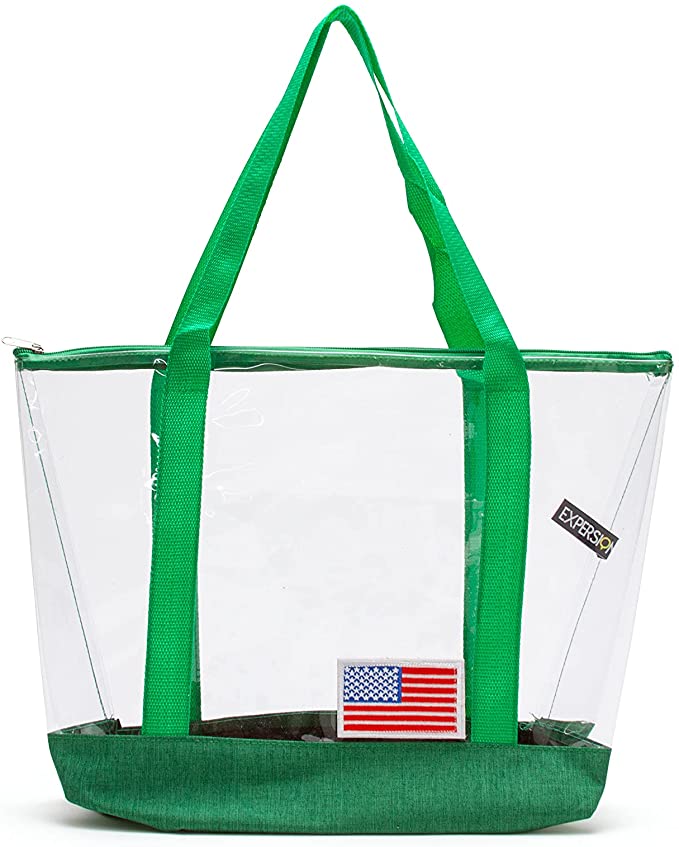 Buy on Amazon. Buy on Walmart.
Orange Tote Bag on sale for $10.99: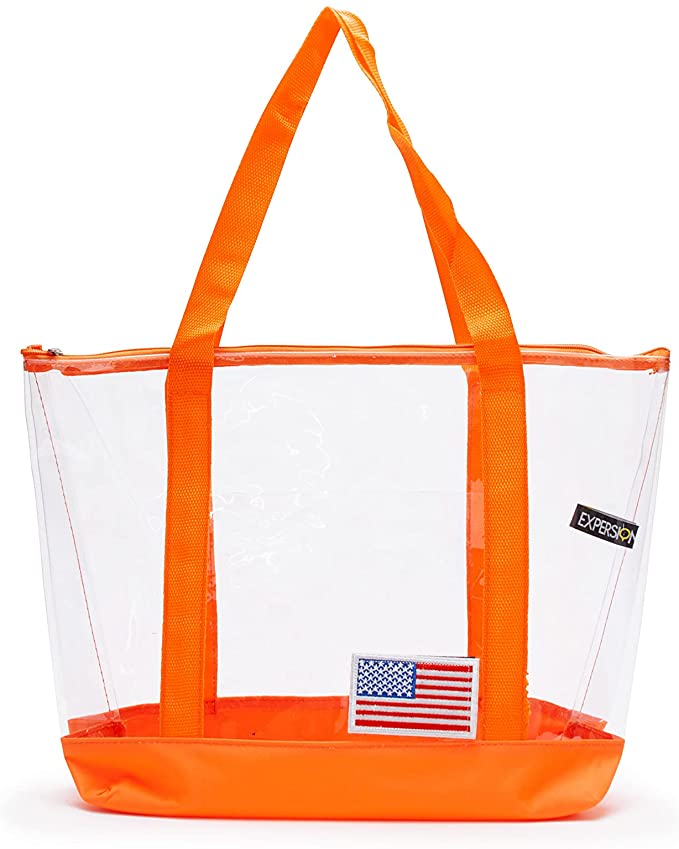 Buy on Amazon. Buy on Walmart.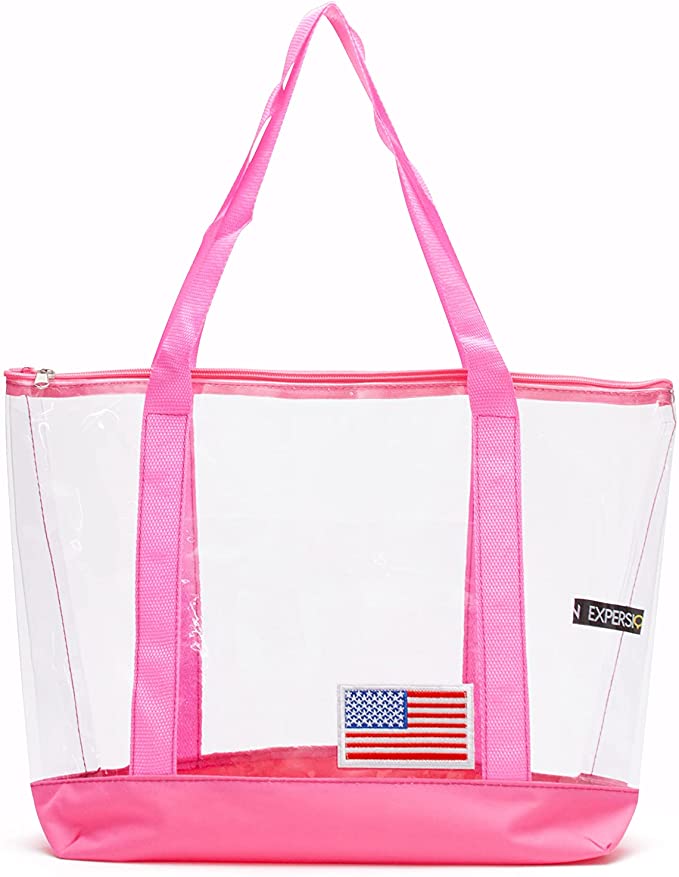 Buy on Amazon. Buy on Walmart.
Dark Pink Tote Bag on sale for $10.99: