I Can See Why Dads Like This Tactical Gear Kit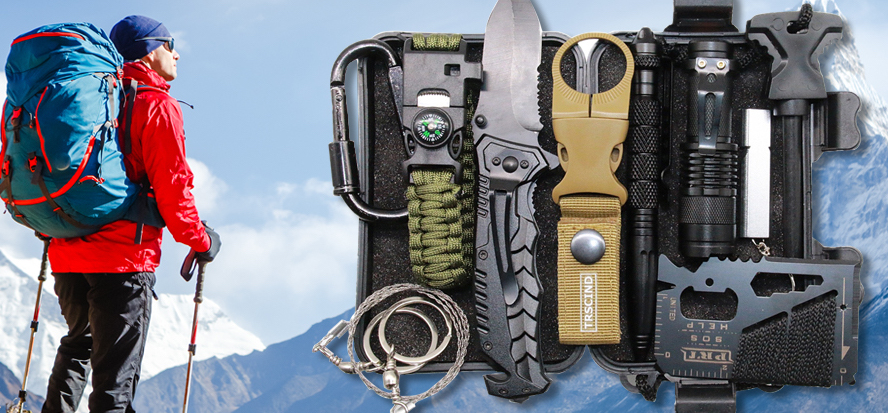 One of the best way to come up with gift ideas for Father's Day is to go to www.amazon.com and search "Father's Day." Sure, the results come up with a lot of garbage, such as a seemingly interminable number of kitschy print-on-demand items like mugs and shirts. But there are some good ideas in there, too.
For example, I am intrigued by this "survival kit" from a brand called TRSCIND. Obviously the brand name is horrible, and in general I am put off by brand names obviously devised by people with little to no grasp on the English language.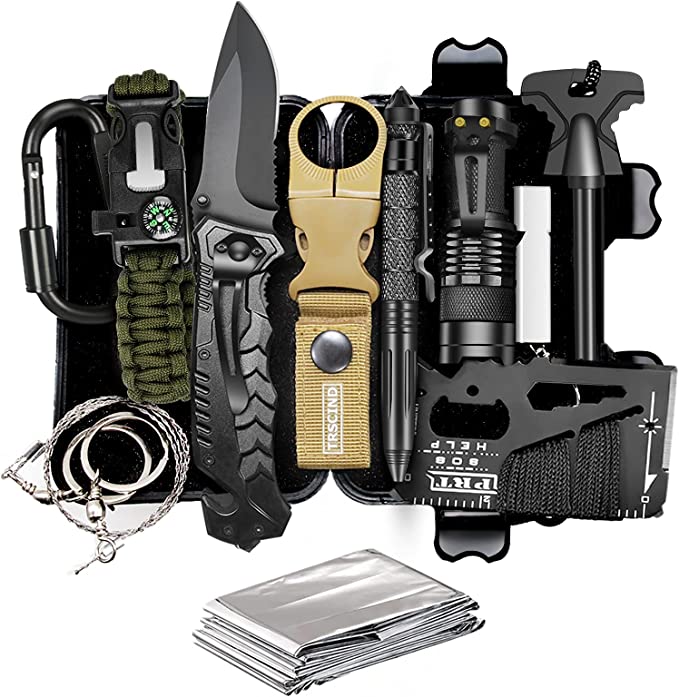 TRSCIND Compact 11-in-1 Survival Gear Kits with Paracord Bracelet, Multi-Purpose EDC Outdoor Emergency Tools and Everyday Carry Gear, Official Survival Kit — $34.99
On the flip side, take a look at all the tools it comes with:
1 X Professional Flashlight
1 X Heavy-Duty Tungsten-Pen with Carbide Tip
1 X Compact Wood Cutter
1 X Emergency Blanket
1 X 11-IN-1 Multi-Function Pocket Card
1 X Large Ferrocerium rod flint
1 X Paracord Bracelet
1 X Compact Water Proof Durable Carrying Case
1 X Water Bottle Clip
1 X Military Knife
Equipped with all that gear, your old man could get himself out of quite a few jams. One of the takeaways of the year we just had is that preparedness is key. You never know what the world might throw at you, so it is a smart move to load up on items that help you get ready for the worst.
Not having used this myself, nor having ever heard of the brand, I cannot exactly recommend this tactical kit. But at under $40, the price is right for a Father's Day gift. And I can certainly see it making many dads happy.
7 Fun Outdoor Games To Host 'Backyard Olympics'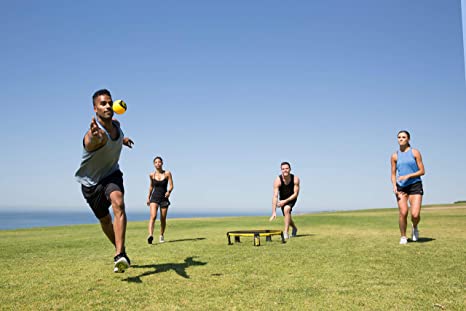 With summer in full swing, I found it very fitting to share all my favorite outdoor games with you all, so that you too can get in on all the fun. About mid-quarantine, when the boredom became all too much to handle, my family and I turned to the almighty Amazon to cure our bored minds. We had already binged everything there was to watch on Netflix and Hulu, played every board game we owned, covered every hard surface in the house with puzzles, and read more books than we had in years, so needless to say, we were tired of being cooped up inside. Even if all it meant was going outside and playing games in the backyard, we didn't care, we just needed something to do. So, we bought all the backyard games we didn't already own and hosted the "Quarantine Olympics" right in our backyard. There's no doubt in my mind that we will host another Olympics with these games again, hopefully next time it'll be for a much better occasion. Either way, these are some great games to play at the beach, at a BBQ, in the backyard, or really anytime you get together with all your family and friends. Lastly, they're a great excuse to get your kids (and yourself) away from all the electronics and outside to play!
If you have never played Kan Jam before, you're truly missing out. My old soccer coach used to bring this to our soccer tournaments for us to play in between games. We had a lot of fun with it to say the least. So when quarantine came around, I suggested it, knowing good and well that it would soon become a family favorite. My phalanges added together couldn't account for how many times this was played at my house during quarantine. If you're worried you can't throw a frisbee, don't be. Games are meant to be fun, remember? I can actually throw a frisbee decently well, but I once almost took out my own mother who was sitting 90 degrees to my left (the goal, of course, is to aim for the kan straight ahead of you). Thankfully I missed, so we all just got a good laugh out of it. Like I said, fun.
Spikeball is another great outdoor game that I most commonly see played at the beach, but obviously could be played in someone's yard as well. This is a 4-player game, and once you learn how to play, it's quite simple and loads of fun. This is a perfect game for those who tend to lean more towards the competitive side (*cough cough* my entire family), but competitive or not, I can guarantee you'll have fun. 
There are three noticeable differences between "Slam Ball" and "Spike Ball." Those are the name, the color, and the price. As you can see, "Slam Ball" is $20 cheaper than "Spike Ball," and as far as I can tell, they're the exact same game. Some people might prefer the original version of this game and are willing to spend the extra money for it, but if you don't fall under that category, then here you go. 
I'll start off by saying that this is not a standard bocce ball set, but I'll include one of those for anyone who turns their head at this one. This is the set my family has had for years and I love it. It was definitely designed for children, so I definitely recommend this set for families and those with small kids, but really anyone can have fun with it. The balls in this set are lighter and smaller than the standard bocce balls, so they're much easier to handle and lug to the beach with you, and less dangerous to throw around for that matter. I will say that the little black ball is sometimes a little hard to see, especially in the sand, but that just makes the game a little more interesting.
As I promised, here is a standard bocce set. As you can see, this one is about $20 more than the other one, but if you insist on having the large, heavy resin balls, then this 5-star product is the best bang for your buck. Not only is it "Amazon's Choice" for bocce ball, but if you get it now, you'll also save $6.50! 
Yeah cornhole is fun and all, but with this set, you get three games in one. Plus, the boards for this set aren't nearly as heavy and bulky as the cornhole boards are. With the entire set weighing only six pounds, they're much more convenient to take on trips and significantly easier to carry on the beach with you. This is yet another game on this list that is especially good for kids. It's definitely easier and less intimidating to play than cornhole and considering there are multiple ways to play, it'll be hard not to make everyone happy. 
Did I forget to mention how expensive cornhole was? It is very fun though and if you play it enough, then you will get your money's worth. I wanted to include it though, just in case you're prepared for this big purchase. Although a lot of people prefer having their favorite sports team on their boards, this set allows you to be creative and personalize it however you want! Plus, this set comes with eight bean bags as well as a bag to both your boards and your bean bags in, so it's probably the best overall choice as far as cornhole sets go. 
LifeStraw's Enduring Popularity Is Proof It Can Save Your Life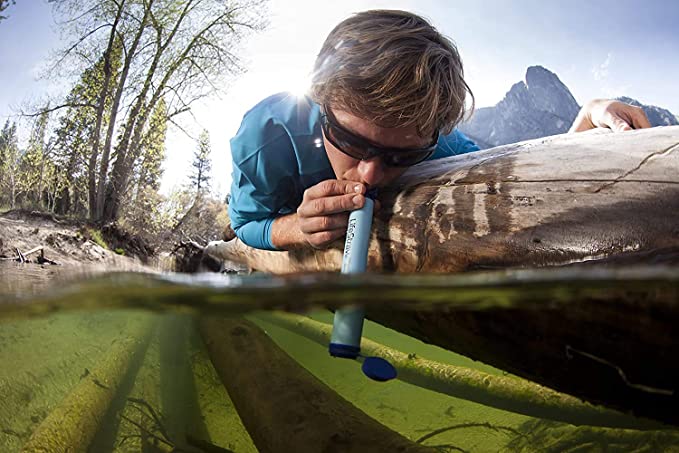 When you've spent as many years as I have researching Amazon products, you come to understand which popular items are actually high quality. I have seen plenty of fads in my time: products that shoot up to #1 based on a viral video or media mention, only to falter as buyers realize their lack of durability. And then I see the products that hold at #1, year in and year out, throughout various Prime Days, Cyber Mondays, and the rest of the shopping year. The Instant Pot is the best example of the latter. But the LifeStraw should also be counted among Amazon's superior bestsellers.
The LifeStraw has been the #1 Best Seller in the category of "Camping & Hiking Water Filters" for as long as I can remember. That is a plum spot to be in, considering that such a water filter is an absolute necessity for any person who enjoys outdoor recreation. As the name implies, it is a straw that can actually save your life.

LifeStraw Personal Water Filter for Hiking, Camping, Travel, and Emergency Preparedness — $29.95
When you are relying on a product to play such an important role, you do not want to place your trust in some up-and-coming operation. Newer brands might get away with selling things like tech accessories, relying on lower prices to attract customers. But in a literal life-or-death situation, you need to go with a company with a verified track record of success.
Because LifeStraw has been around for a while now, it is possible to forget just how revolutionary the concept was. For years, hikers and campers had to bring their own water supply, knowing they could not risk whatever bacteria or other pathogens might be in the local water source. Eventually, companies like Nalgene came along with water-purifying bottles. You could then collect water from the stream or river, and then wait as the harmful elements were filtered out. This was a big improvement, but it still was a hassle, especially if you did not plan ahead.
The LifeStraw filter took the purifying process to the next level. Instead of having to pass water through a screw-on top and wait for it to become drinkable, LifeStraw made it possible to drink the water straight from the source. It acts as a straw for consuming the liquid in any of body of water found throughout nature.
How is this possible? How can you really trust that you can stick a LifeStraw in a brook and suck it out without consequences? The technology is brilliant, featuring a membrane microfilter with microscopic pores that removes 99.999999% of waterborne bacteria (including E. coli and salmonella), and 99.999% of waterborne parasites (including giardia and cryptosporidium), as well as microplastics. It can filter as much as 1,000 gallons before needing to be replaced. And replacement is a cinch—its standard price is $30 but is very frequently featured in Amazon discounts. As I write this, it is $9.99.
If you are an avid outdoorsman, odds are you already know about LifeStraw. If you are new to the endeavor, then here is some friendly advice for you: Do not set off for the mountains or woods without the LifeStraw in tow.
Hula Hoops Are Back, Now As Fitness Equipment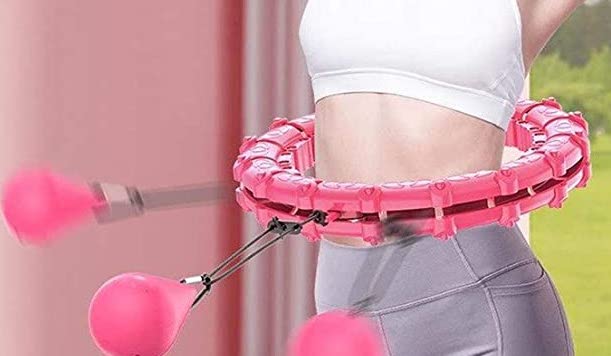 Home gym equipment has been a popular pandemic buy, with huge consumer demand (and resulting shipping delays) on everything from kettle bells to exercise bikes. (Not to mention, strangely, interactive mirrors.)
With gyms closed most of the last year, a desire for the sort of workout equipment found there shouldn't be terribly surprising. What is a bit of a shock, however, is the recent explosion in Hula Hoops. As with everything popular these days, the Hula Hoop resurgence can be attributed to TikTok.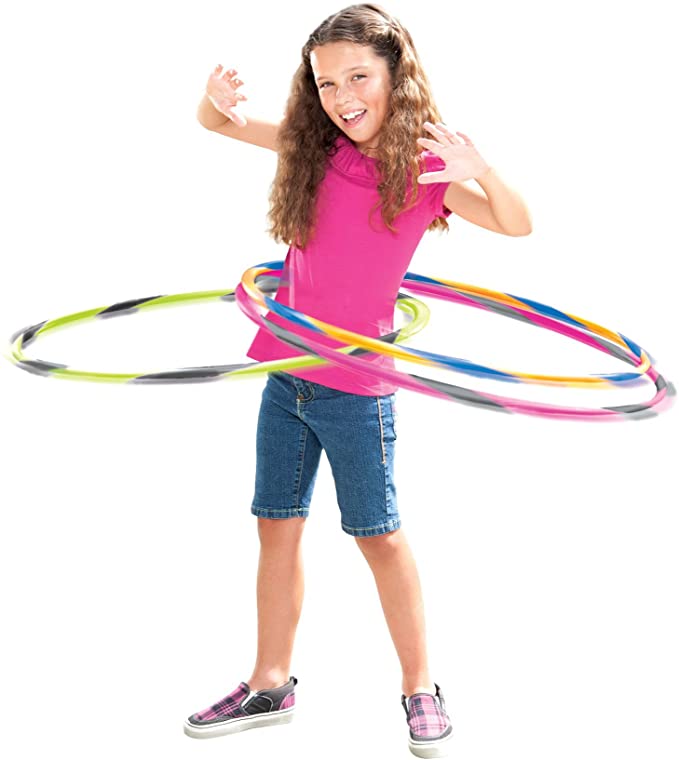 Wham-O 81553 Original Striped Hula Hoop — $29.99
People may take up Hula Hooping because it is fun, but as long as you get one of the weighted ones, it actually makes for a great workout. Using a weighted Hula Hoop can strengthen your core muscles and even lead to weight loss.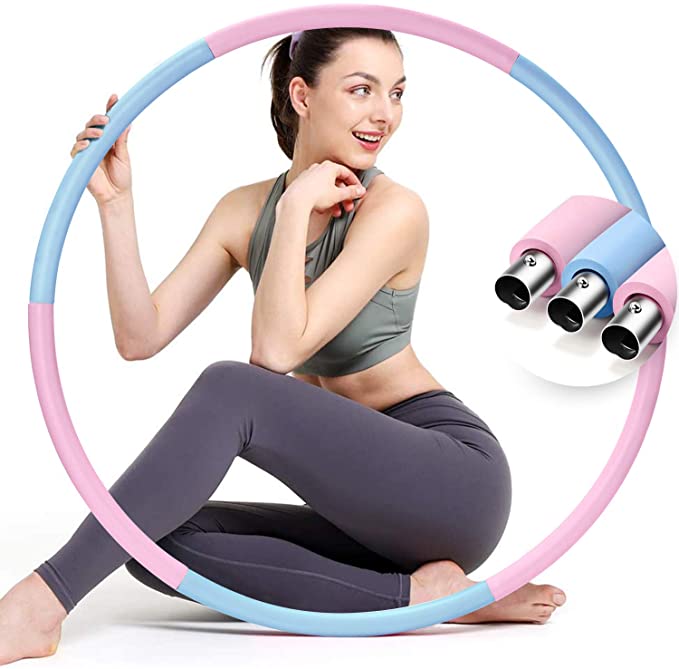 colorfarm Weighted Fitness Exercise Hoop TIK Tok Weight Loss Sports Exercise Hoops Detachable Design 6 Sections Stainless Steel Tube Workout Equipment for Women Men — $39.99
Since the toy first emerged as a fad in the 1950s, the biggest innovation in Hula Hoops is undoubtedly the "smaller hoop with weighted ball" model. These allow you to repeat the familiar motion in a more controlled manner. Most importantly, they never fall, no matter how uncoordinated you are.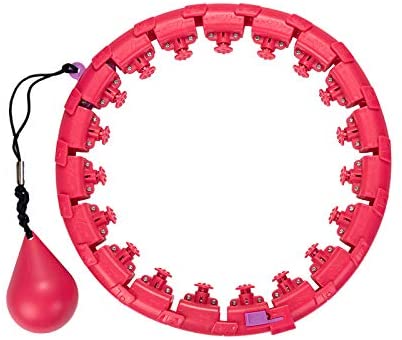 Weighted Hula Hoops for Adults Exercise Removable Multiple Assembly Design Professional Fitness Hula Hoop Brings Perfect Figure-Pink — $55.98
For those literally trying to get back into the swing of things, that just might be the perfect place to start.