Book Review: 'The Unbroken Thread'
In October 2020, in the middle of the still ongoing COVID-19 pandemic, Pope Francis published an encyclical titled Fratelli Tutti, or "All Brothers." In it, the Holy Father wrote:
Wisdom is not born of quick searches on the internet nor is it a mass of unverified data. That is not the way to mature in the encounter with truth. Conversations revolve only around the latest data; they become merely horizontal and cumulative. We fail to keep our attention focused, to penetrate to the heart of matters, and to recognize what is essential to give meaning to our lives.
The same sentiment would not have been out of place in Sohrab Ahmari's book The Unbroken Thread. Framed as a message for his young son, The Unbroken Thread desperately searches for ways that modern men and women can give meaning to their lives. The subtitle, "Discovering the Wisdom of Tradition in an Age of Chaos," aptly sums up his solution. When society around you seems to be going insane, it is a good idea to look to the past for solace.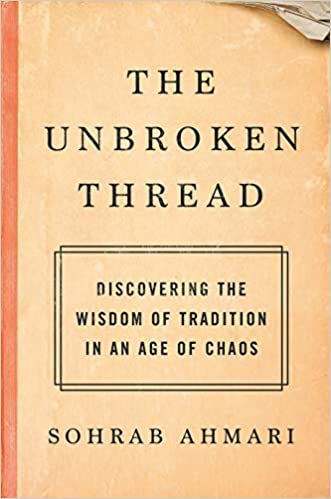 The Unbroken Thread: Discovering the Wisdom of Tradition in an Age of Chaos — $16.79
In this sense, The Unbroken Thread is a consolation of sorts. It presents 12 anecdotes, each spotlighting an historical figure from a diverse group that includes St. Augustine, Confucius, and Andrea Dworkin. All of these luminaries found themselves in uncertain and irresolute times, and instead of submitting to the fads of the day, they hewed to certain truths they knew to be inviolable. Despite the Whiggish viewpoint from which we are all taught to interpret history, Ahmari does a good job of demonstrating that our current "Age of Chaos" is not uniquely disordered. Societies and cultures have lost their way in the past—the St. Augustine chapter is especially compelling on this point—but the human story is not foreordained to be one of continued devolution into madness. In other words, there is hope.
Importantly, in framing the book as advice to his son, Ahmari is able to transcend the "profiles in courage" genre in which it risks getting pigeonholed. Each of the 12 chapters presents an historical figure, yes, but more precisely it addresses how that historical figure dealt with a question relevant to our own time. These include questions that thinkers have pondered over for centuries, if not millennia, such as "How do you justify your life?" and "Is God reasonable?" as well as ones that presuppose an understanding of the current moment, like "Can you be spiritual without being religious?" and "Is sex a private matter"? In 21st century America, some of these are treated as settled questions, and taking the opposing side can get you "canceled." But all of them are worth taking seriously and thinking about in depth.
In a chapter on the Roman philosopher Seneca, Ahmari writes, "The life of the mind amounts to vanity, or something worse, if it doesn't actually improve how we live." This is a challenge to the reader of The Unbroken Thread. If the book fails in any respect, it is that it doesn't quite offer a roadmap as to how to use the acts of its worthies to improve one's own life. St. Augustine and St. Thomas Aquinas are phenomenal role models on how to live a saintly life, but the average reader of The Unbroken Thread is not going to be able to write City of God or the Summa Theologica as a rejoinder to our own culture of decadence.
But that is not a failure on Ahmari's part. The Unbroken Thread never claims to be any sort of manual. Other, much older books, can help with that. This book's stated goal is to pose questions that make you think, and on that it succeeds. It is up to the reader to make use of that thinking to improve his or her life.
Book Review: 'The Man Who Invented Christmas'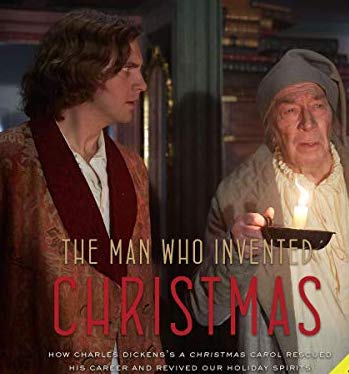 Last December 24, we published a list of the best books to read on Christmas Eve. First on the list, to the surprise of no one, was Charles Dickens' A Christmas Carol. Just like certain adaptations (namely Scrooged and The Muppet Christmas Carol) are must-watches every holiday season, the novella makes for joyous reading and re-reading by the fire. 
This year, I'd like to add to the list the fascinating story of how A Christmas Carol came to be in the first place. Les Standiford's The Man Who Invented Christmas, which inspired a little-seen 2017 film of the same title, is certain to get you in the Christmas spirit.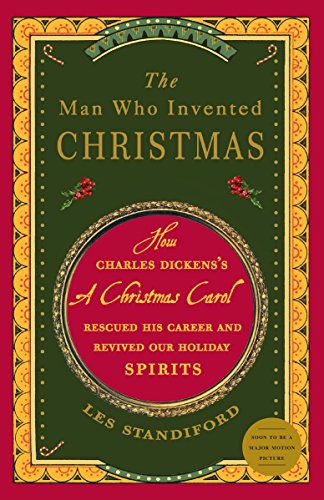 The Man Who Invented Christmas: How Charles Dickens's A Christmas Carol Rescued His Career and Revived Our Holiday Spirits — $12.59 Paperback, $29.95 Hardcover
The main reason A Christmas Carol has become a timeless classic is its optimistic view of human nature. Even Ebeneezer Scrooge, the tight-fisted old miser who hates everything, can change and in doing so come to see the value of virtues like charity and good will toward all mankind. Look around you in the real world and you will find unspeakable cruelty and indifference, but there is a magic surrounding Christmastime that offers hope for a kinder, gentler society.
In a sense, The Man Who Invented Christmas is similarly inspiring. The provocative title (which the author admits he does not claim to be entirely true) is meant to credit Charles Dickens with the revival of holiday traditions, specifically with the merrymaking described in the scene of Mr. Fezziwig's party. Before the publication of A Christmas Carol, the Feast of the Nativity had become a relatively minor holiday in England. This was due to the influence of the priggish Puritans, whose role in society was outsized even after Oliver Cromwell's reign of terror. After the Protestant Reformation, the new sects attempted to recreate their own version of Christianity shorn of 17 centuries of tradition. Since the Bible only mentions the first Christmas and does not feature an annual gift exchange of the apostles during the dark of winter, celebrating the holy day was criminalized.
Even if things were bleak, England was full of people yearning for tradition. This longing is what Charles Dickens capitalized on when he was in dire need of cash and quickly wrote A Christmas Carol in 1843 over his publishers' objections. His celebration of life and of humanity appealed directly to those who knew there was something special about the time of year set aside to recognize the incarnation of the savior but did not feel they had any way to challenge the prevailing culture of the time.
In telling this story, The Man Who Invented Christmas is especially relevant to our current era. In 2021, we have the opposite problem of those in Victorian England. Christmas isn't banned—it is everywhere. For a quarter of the year, we are bombarded with Christmas ads. On our secular calendar, we have added Christmas-related feast days that replace worship of Christ with devotion to Mammon: Not only Black Friday, but also Cyber Monday and apparently Green Monday too. The Advent calendar, invented in the 1800s to teach children about the liturgical lead-up to the Nativity, has become commercialized beyond recognition. 
What we need is a modern-day Dickens not to "invent" Christmas but to restore it. It may be cliché to complain that the true meaning of Christmas has become lost in the hubbub of the shopping season, but that does not make the concern any less valid. Not when we live in a very sick age in which the most admired virtue is the ability to make a lot of money so that we can buy more things. Many people feel intrinsically that something is amiss, but few have the cultural capital to do something about it. This is where The Man Who Invented Christmas provides hope. The "true meaning of Christmas" has been stifled by society's elites before only to be rescued by a talented storyteller. What we need is for it to happen again. What we need is a Christmas miracle.
Book Review: "Crossroads" Is More Relevant Than It Seems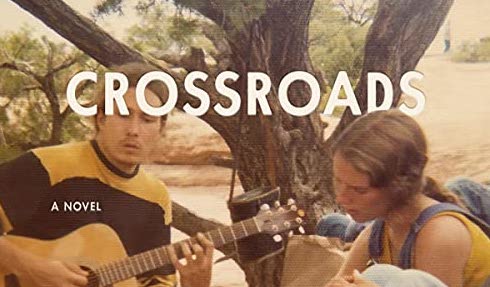 To readers under a certain age, Jonathan Franzen's latest novel, Crossroads will seem like it belongs in a bookstore's fantasy section. As is typical of Franzen's works, the book centers around Midwestern liberals. Unlike his other heroes, these characters do not escape flyover country to join an environmental nonprofit or open a trendy restaurant. The Hildebrandts live, work, breathe, eat, sleep—among other things—in and around a Protestant church. These are white liberal churchgoers, a demographic practically unheard of in America today. It is only by setting the book in the 1970s that the author is able to get the reader to suspend disbelief.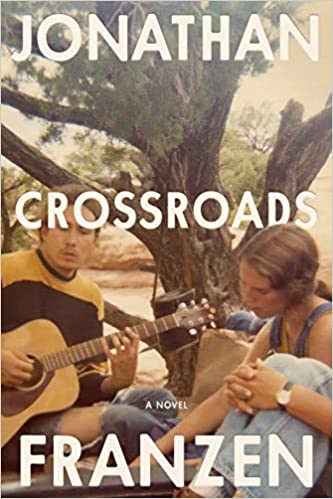 The Hildebrandts are not just cultural Christians, holding on by some common thread so that grandparents can enjoy baptisms and first communions. Their patriarch, Russ Hildebrandt, is the pastor at First Reformed in the Chicago suburbs. In fact, both Russ and his wife are converts to that sect of Protestantism, each rejecting older Christian traditions for varying reasons. Most shocking to modern readers is the vibrancy of the church's youth group, called "Crossroads," from which the book gets its title. In New Prospect, Illinois, Crossroads is the place to be on a weekend night, whether you are a wannabe do-gooder or a popular long-haired, pot-smoking musician.
In 2021, most young people who consider themselves part of the social justice movement would not be caught dead inside a house of worship. Churches are seen as oppressive institutions in service of the patriarchy, and their influence on society is not to be trusted. In Crossroads, Franzen shows how that was not always the case, while simultaneously painting a scene of the last gasp of the Christian Left in America. One of the primary tensions in the book is between Russ, who uses biblical teachings to inform his bleeding heart, and Ambrose, the leader of the youth group, who infuses his sermons with what might be called Moral Therapeutic Deism—heavy on the moral therapy, light on the deism.
It is no spoiler to say that Ambrose wins that battle, a victory foretold by how little a role God and Jesus play in a book ostensibly about a clergyman and his family. Characters are constantly trying to "do the right thing," but the timeworn axiom "What Would Jesus Do" never factors into their calculus. When any of the Hildebrandts do petition Jesus, he or she is looking for license to break one of the Ten Commandments. One of the great perks of liberal Christianity is its lack of strict rules. Of course, it is that very thing that makes it ultimately inessential to human life.
Although at first glance Franzen's least relevant book, Crossroads benefits from being his least preachy. By setting it in the past, he assumes the reader is already familiar with issues like the Vietnam War and the plight of Native Americans. This gives him more space to explore the motivations of each of the characters, and as a result they are more fleshed out than some of his earlier creations. Two decades after The Corrections, Franzen has yet to reach its literary heights once again. Although the Hildebrandts are generally more likable than the Lamberts (and infinitely more likable than the protagonists of Freedom and Purity), the time and place of Crossroads are just too distant to have the same cultural force. Still, this is a very enjoyable novel, and Jonathan Franzen continues to prove why his novel releases function as literary events.
Book Review: 'The Silent Patient'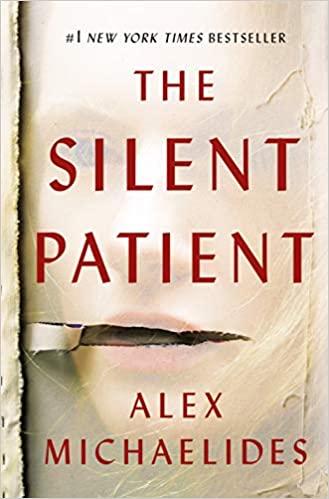 It's been about a month since my last book review, and in that review, I mentioned how completely out of character it has been for me to be reading so much lately. Well, since then, I am very proud to say that I have read six more books. That's right, six whole grown-up books I've read in the last five weeks. I mean, I know I told you all that I hoped the previous book review I wrote wouldn't be my last, but there was never a time when I imagined myself reading six books in a five-week period. So mom, I guess this isn't "just a stage" after all. 
Of those six books, only two have been thrillers, which if you read my last review, you'd know are my favorite. I enjoyed reading both of them, but the one I'm going to write about today is called "The Silent Patient" by Alex Michaelides, a psychological thriller that was super easy to read and nearly impossible to put down.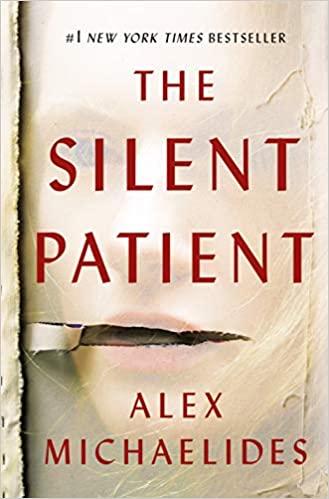 The Silent Patient is about Alicia Berenson, a famous painter in London, who murdered her husband and has been silent ever since. Alicia was convicted, then admitted into a psychiatric unit in North London, where she has spent the last six years silent. Theo Faber is a forensic psychotherapist, who, after six years of obsessing over Alicia's case, finally gets the opportunity to work with her. Theo, you'll learn, had a pretty traumatic upbringing. Given this and his seemingly miraculous recovery to become a forensic psychotherapist, Theo immediately empathizes with Alicia's story and feels compelled to fix her. A psychotherapist turned Sherlock Holmes in a matter of pages, Theo is determined to unravel the mystery behind what sparked Alicia's violent act and her subsequent silence.
Between their silent meetings together and his own—what I can only describe as—illegal and inappropriate "detective work," Theo begins to grasp the true identity of Alicia Berenson. Just like any psychological thriller worth its salt, the twists and turns in this book will leave you wanting more until the very end. And the ending, well, that you certainly won't expect. I didn't, that's for sure. 
Overall, I really liked this book. It's been a while since I've read a thriller, and The Silent Patient did not disappoint. The storytelling in this contemporary novel is dark, twisted, and addicting, with an ending that will leave you speechless. On a 5-star scale, I'd rate this book a 4.5. I highly recommend it.